Loretta Young's Palm Springs House
Mar 19th, 2013 | By
Lindsay
| Category:
Celebrity Homes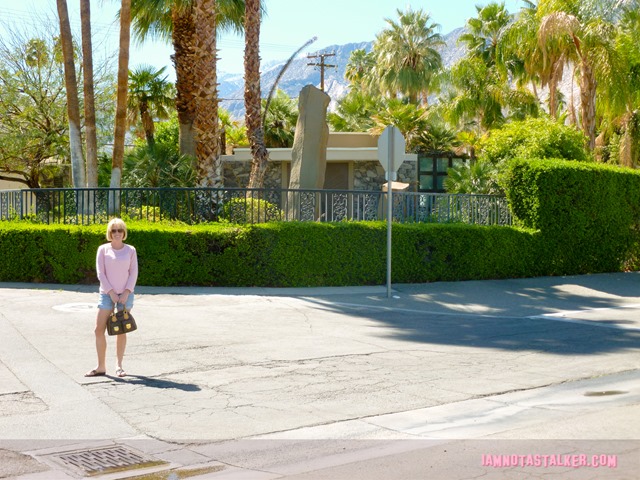 While doing research on the Playa del Rey house where Judy Lewis (secret love child of Loretta Young and Clark Gable) was born (which I blogged about here), I came across a November 2011 The New York Times article about Lewis' recent death which stated that the actress/psychotherapist was finally told the true story of her birth in 1966 while at her mother's home in Palm Springs.  Well, I, of course, immediately set about doing some cyber-stalking in order to track down the address of the Desert property and found it fairly quickly (thanks to The Movieland Directory website), and then dragged the Grim Cheaper right on out to stalk it just a few days later.  In the meantime, I picked up Judy's autobiography, Uncommon Knowledge, at my local library and started reading.  (It is fabulous, by the way!)  I had not yet gotten to the chapter that covered Loretta's strained confession when I stalked her Palm Springs abode but, come to find out, not only was it NOT where the incident took place, but the actress did not even own the residence at the time!  Think it's too late for The Times to print a retraction? 

In The New York Times article, it is stated, "Ms. Lewis, a former actress who died on Friday at the age of 76, was 31 before she discerned the scope of the falsehoods that cast her, a daughter of Hollywood royalty, into what she later described as a Cinderella-like childhood.  Confronted by Ms. Lewis, Young finally made a tearful confession in 1966 at her sprawling home in Palm Springs, Calif."  As it turns out, though, that confrontation actually took place at Loretta's longtime house in West Hollywood, which I stalked this past weekend and will be blogging about soon.  Being that Judy wrote a book that described Loretta's confession in great detail, I am unsure of how such misinformation ever got printed.  Especially considering the fact that Judy also stated in her book, which was published in 1994, that the last time she was ever in her mom's home was on Mother's Day 1986, seven long years before Loretta purchased a residence in Palm Springs.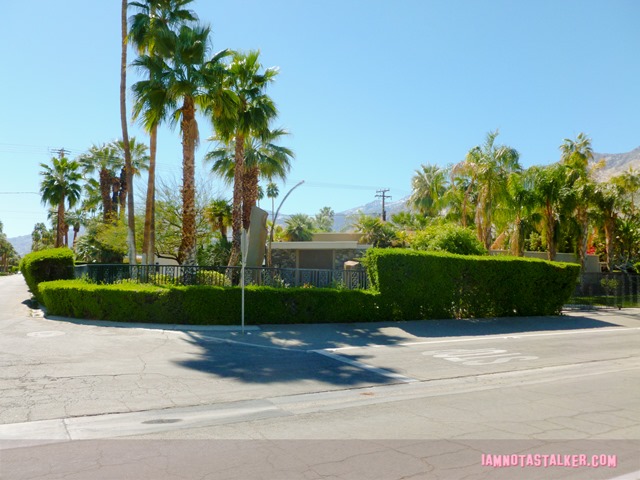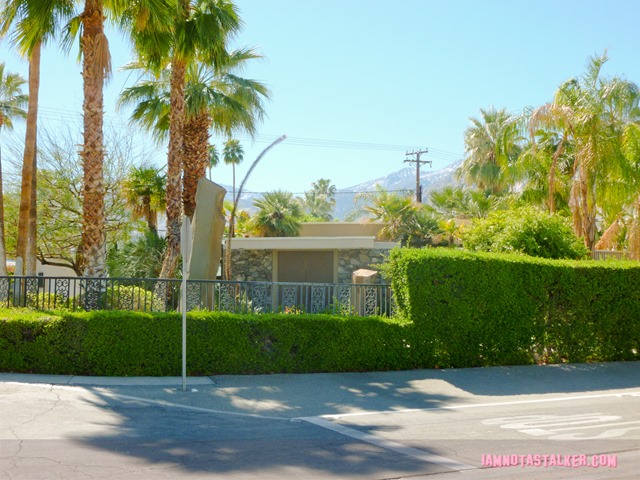 It was not until 1993 that Loretta and her third husband, Jean Lewis (the famed Oscar-winning costume designer who created the dress my girl Marilyn Monroe wore when she famously sang "Happy Birthday" to President John Kennedy in 1962) purchased the Deepwell Estates home.  At the time, the three-bedroom, three-and-a-half bath property, which was originally built in 1964, boasted fourteen-foot ceilings, indirect lighting, a pool, a suspended fireplace, and a circular living room that was decorated all in white.  According to a September 2010 Palm Springs Life article, Loretta tended to the home's exterior hedges herself, using a pair of scissors, and also decorated the site with a myriad of angels each Christmas.  What I wouldn't give to have been able to see that!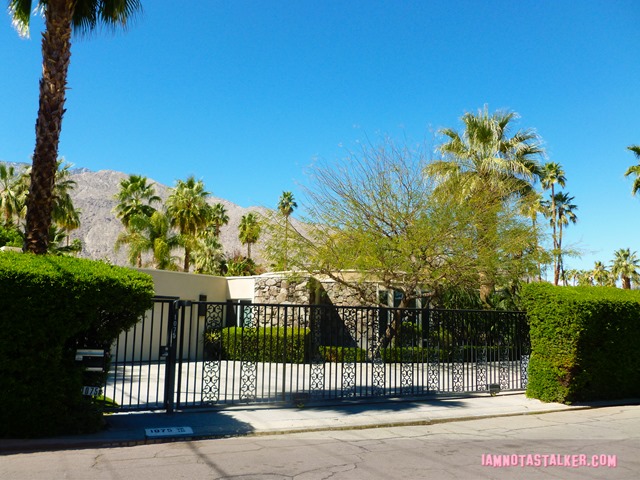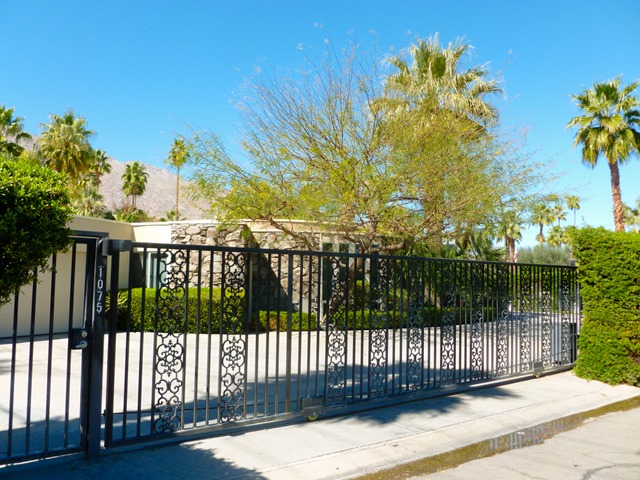 Sadly, Jean Louis passed away on April 20th, 1997 while sitting on the residence's back patio.  Loretta continued to live on the premises until her death at the age of 87 on August 12, 2000.  The house was then sold by her estate in 2001 for $630,000, which, according to the fabulous book Palm Springs Confidential, was almost twice what she and Jean had paid for it in 1993.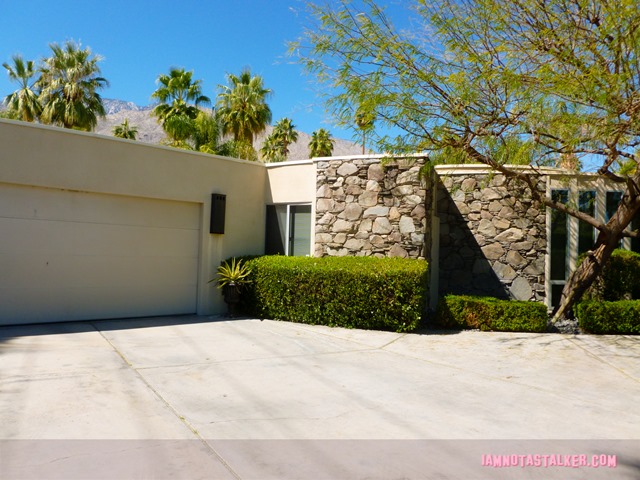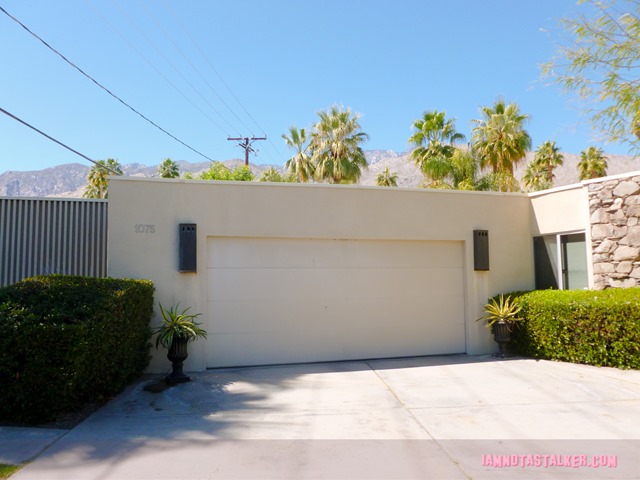 While doing research for today's post, I learned that one significant event between Loretta and Judy did actually take place at the Palm Springs property.  In 2001, Judy appeared on Larry King Live and stated that Loretta had invited her to the Desert home shortly after Jean's death in the hopes of mending their relationship, which they eventually did.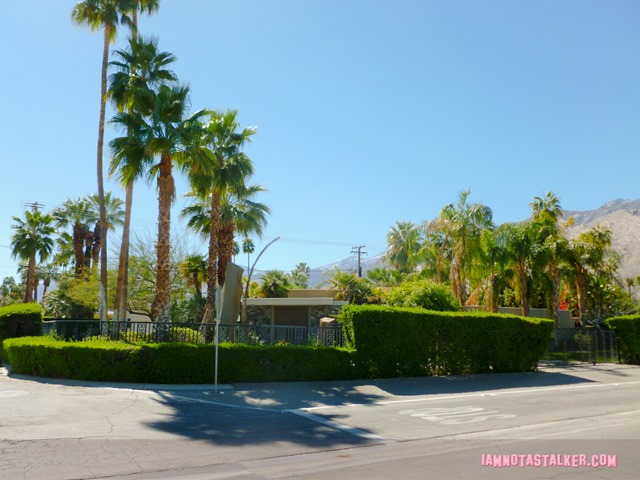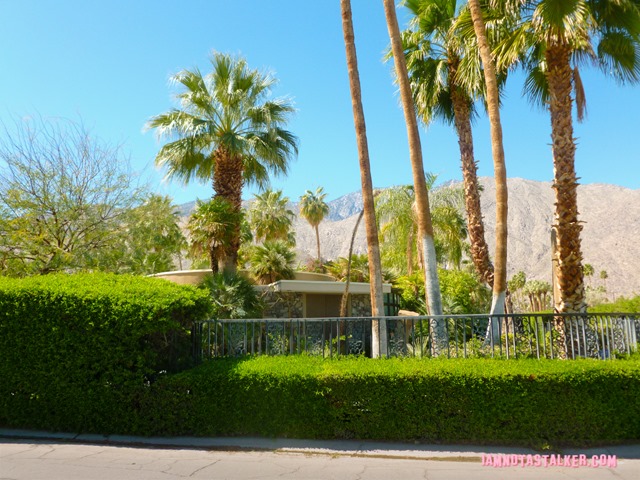 The couple who now own the property were nice enough to open it up to the public in 2011 for a party to raise the money needed to posthumously honor Loretta with a Golden Palm Star on the Palm Springs Walk of Stars.  The star was dedicated on May 19th, 2011 and is located at 121 South Palm Canyon Drive.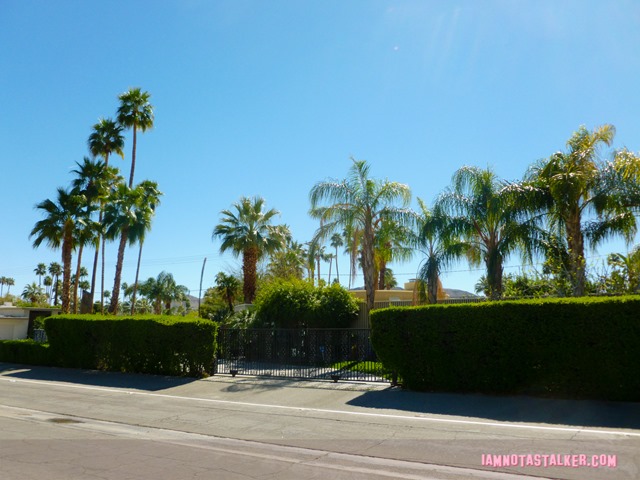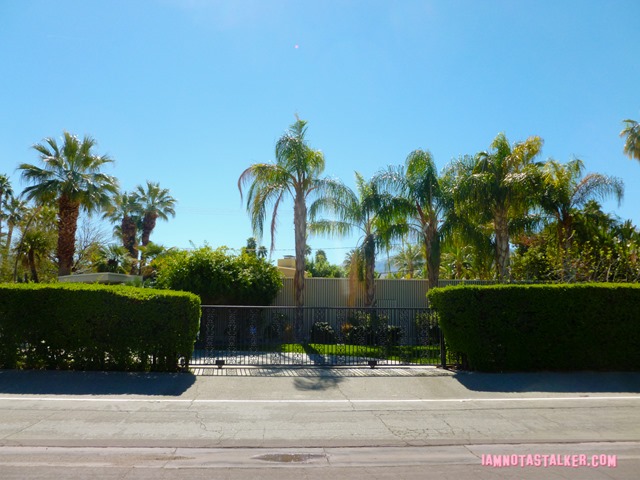 You can find me on Facebook here and on Twitter at @IAMNOTASTALKER.  And be sure to check out my other blog, The Well-Heeled Diabetic.
Big THANK YOU to E.J., from The Movieland Directory, for finding this location!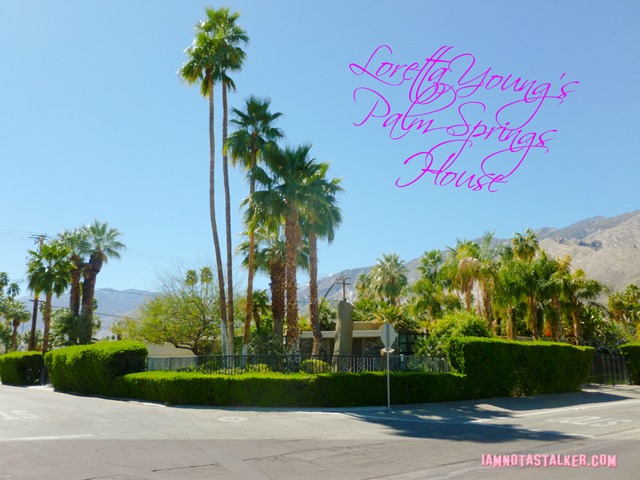 Until next time, Happy Stalking! 

Stalk It: Loretta Young's Palm Springs house is located at 1075 Manzanita Avenue in the Deepwell Estates area of Palm Springs.
66700