Shannen Doherty's Former Mulholland Drive Rental
Apr 5th, 2013 | By
Lindsay
| Category:
90210 & Beverly Hills, 90210 Filming Locations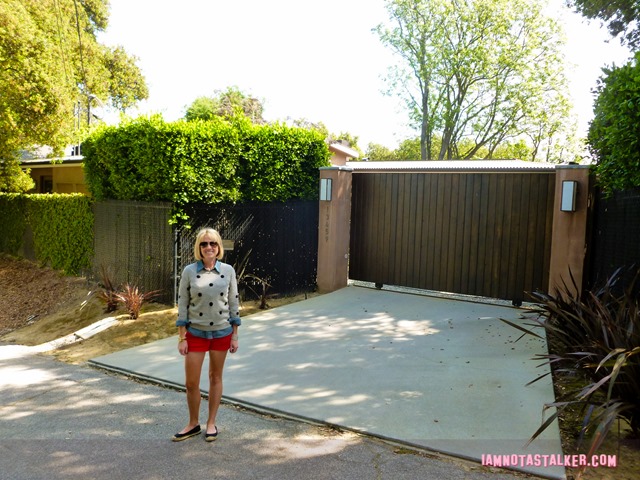 Another locale that I found thanks to Hollywood Death and Scandal Sites, the fabulous book written by my buddy E.J. of The Movieland Directory, was the house at 13459 Mulholland Drive that was once rented by my girl Shannen Doherty and that was also the location of her ill-fated 1993 nuptials to Ashley Hamilton, son of actor George Hamilton.  Well, believe you me, as soon as I read the words "Shannen Doherty", I immediately added the address to my To-Stalk list and dragged the Grim Cheaper right on over there a couple of weekends ago while visiting L.A.
Sadly, not much of the abode, which was originally built in 1949 and boasts three bedrooms, four baths, 3,734 square feet, and a 0.50-acre plot of land, is visible from the street.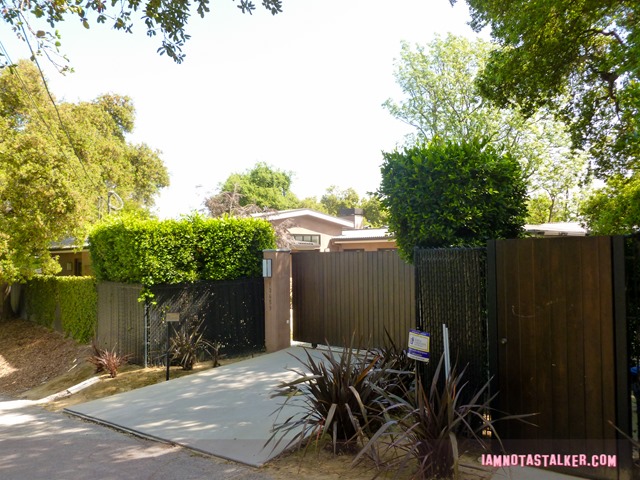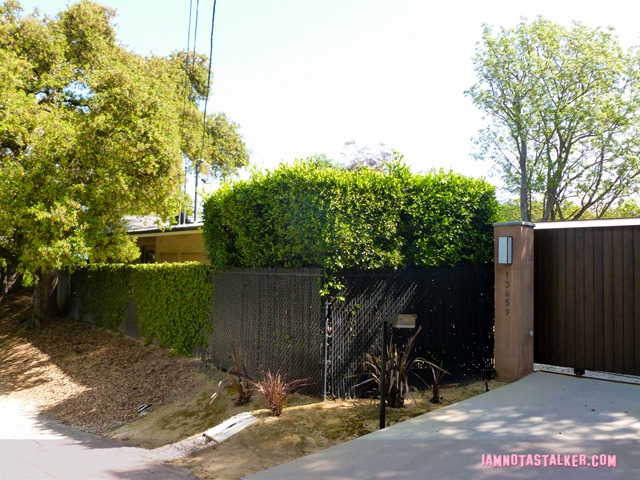 You can see a very small bit of the property, which, according to Zillow, last sold in August 1997 for $942,500, if you head a few hundred feet east on Mulholland Drive.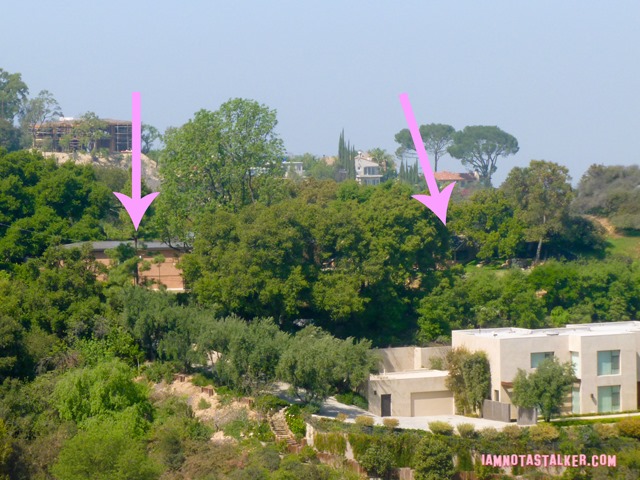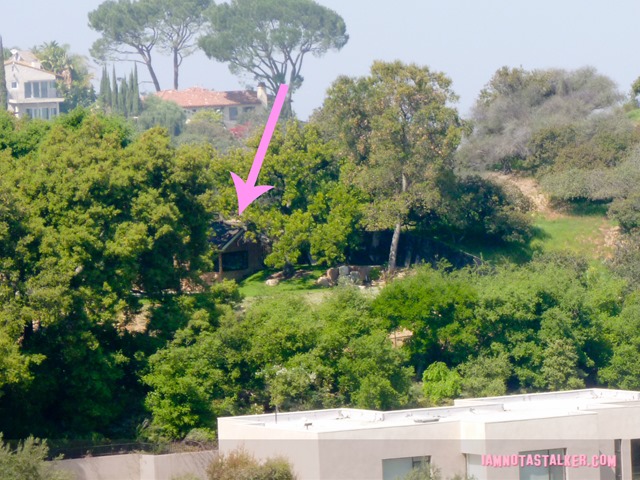 I was excited to see the home's front gate, though, as a photograph of it had been featured in the October 11th, 1993 issue of People Magazine in an article about Shannen and Ashley's "secret" wedding.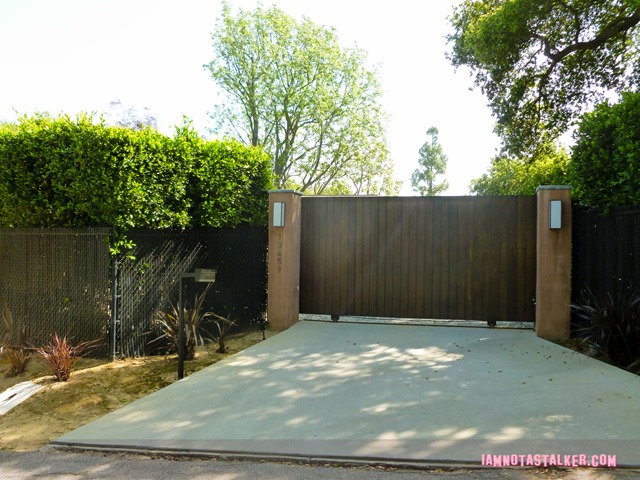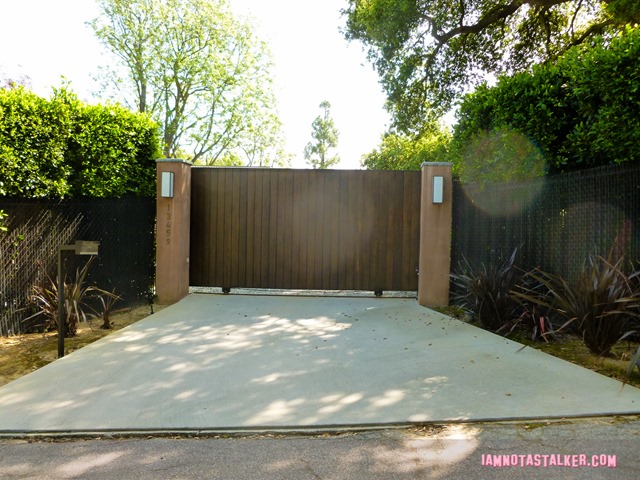 That photograph is pictured below.  In a disappointing twist, the gate has since been remodeled and now looks completely different than it did in 1993, so much so that I thought E.J. might have gotten Shannen's former address wrong.  (I know, I know – blasphemy! 

)  As you can see, though, the number "13459" is clearly visible in the People Magazine image, and the article, which you can read here, goes on to state that the star's home was located on Mulholland Drive.  Why, oh why, would the owners remodel the gate?  Ugh!  (On a fairly amazing side-note – People failed to recognize actress Meredith Salenger in the photograph below, calling her an "unidentified guest".  Nice reporting and research skills, People.

  Meredith was a pretty big star at the time, so how the magazine failed to identify her is beyond me.)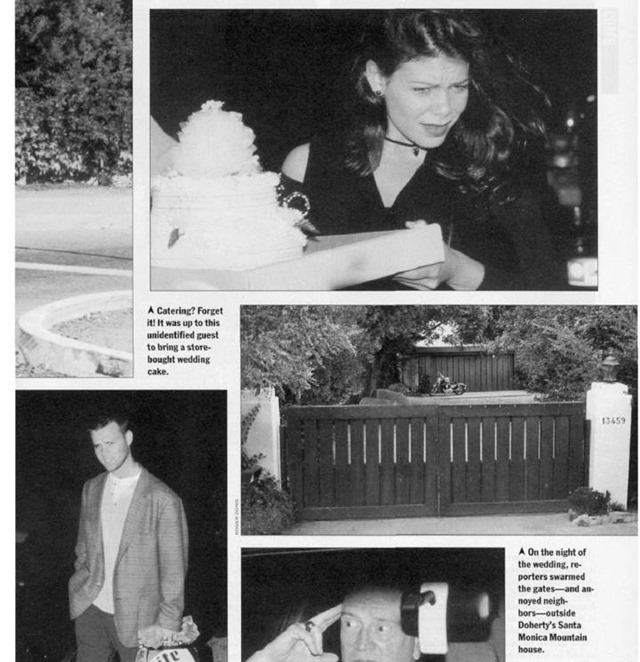 I've recognized her twice while out in public!  Maybe I should go work for People.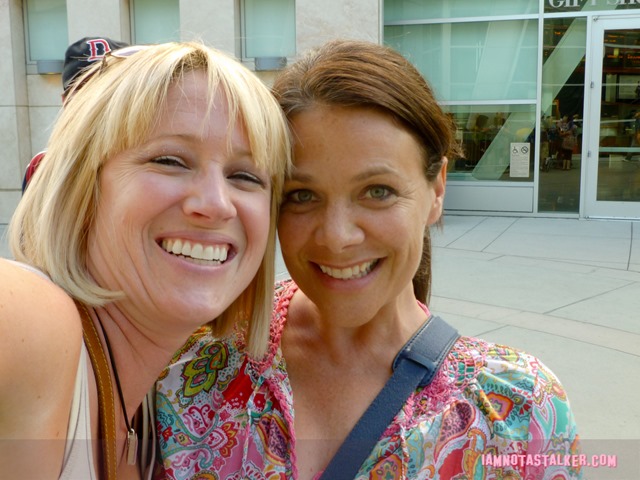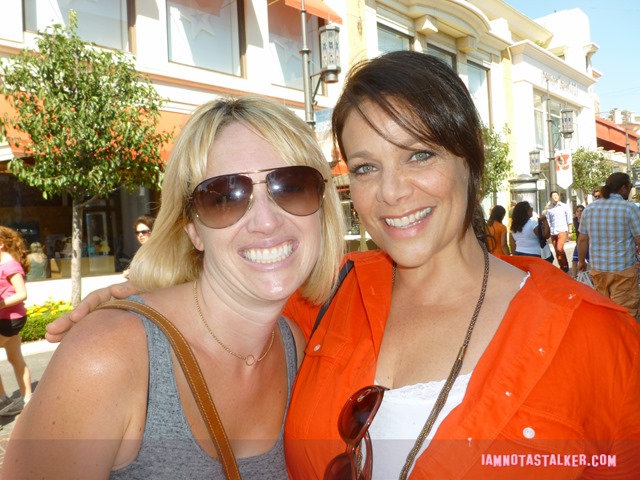 Shannen moved into the Mulholland home at some point after being evicted from her Doheny Drive rental (which I blogged about here) in March 1993.  And it was there that, on September 24th, the star married Ashley, who at the time was six days short of turning 19.  The wedding took place on a Friday evening and, according to People, Shannen reported to the set of Beverly Hills, 90210 that morning as if it was a normal day.  During a break, she asked someone from the art department to come over to her house that afternoon to help her decorate her backyard for her wedding.  When the crew member expressed shock at the spontaneousness of the nuptials, Shannen said, "Yeah, I just found out this morning."  The bride wore a silk bathrobe and no shoes during the ceremony, which was decorated with sunflowers and tiki torches and was attended by only a few close friends.  Not surprisingly, the marriage did not last.  The couple was separated by February 1994 and in April Shannen filed for divorce.  The two had only known each other for two weeks at the time of their nuptials and Ashley had just been released from a drug rehabilitation program shortly beforehand.  Not the best of circumstances for the start of a successful marriage, but you live and you learn, right?  In a November 1994 TV Guide article, Shannen said, "It was me jumping into something very, very fast before I knew someone.  I think it was more of – I needed to feel love.  And I loved him, because I think his heart was very, very good.  However, there were things about him that I didn't find out until we were married.  Things I couldn't overlook.  And it was one of the most unhealthy relationships I've ever been in."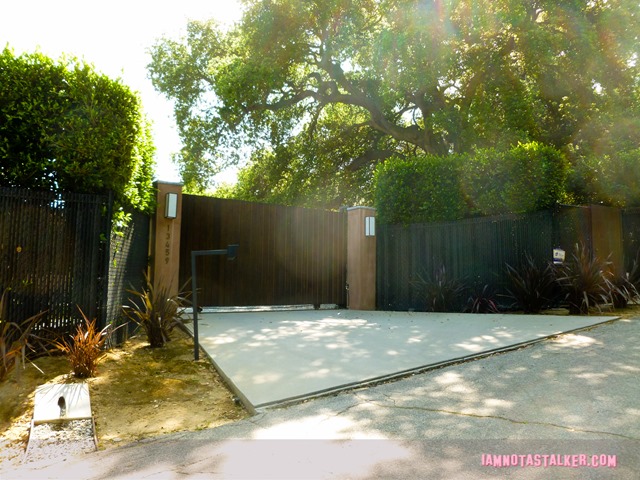 I am fairly certain that Shannen did not live in the Mulholland rental for more than a year.  In an August 1995 Sky Magazine article, in which she was dubbed a "compulsive house-mover", she talks about her new Spanish-style abode in the Hollywood Hills (one that I have yet to track down!) and says, "I have a problem with staying in one place too long."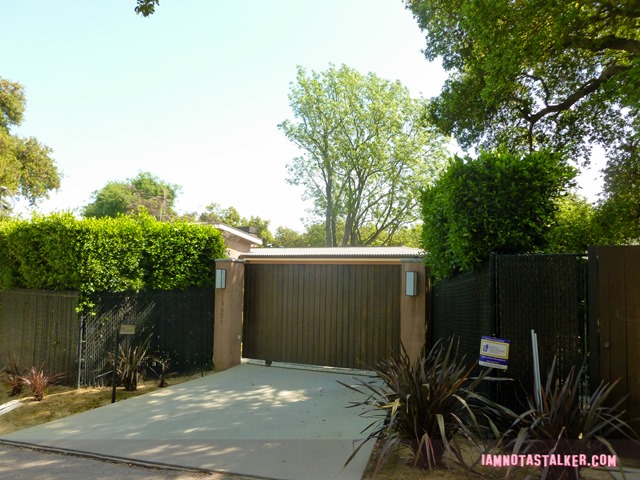 You can find me on Facebook here and on Twitter at @IAMNOTASTALKER.  And be sure to check out my other blog, The Well-Heeled Diabetic.
Big THANK YOU to fellow stalker E.J., of The Movieland Directory website, for finding this location!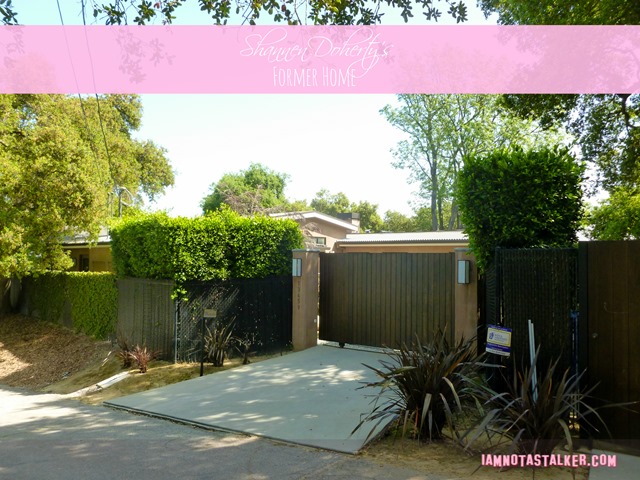 Until next time, Happy Stalking! 

Stalk It: Shannen Doherty's former rental is located at 13459 Mulholland Drive in Beverly Hills.
67435