The Ladies' Villa from Season 1 of "The Bachelor"
May 21st, 2013 | By
Lindsay
| Category:
TV Locations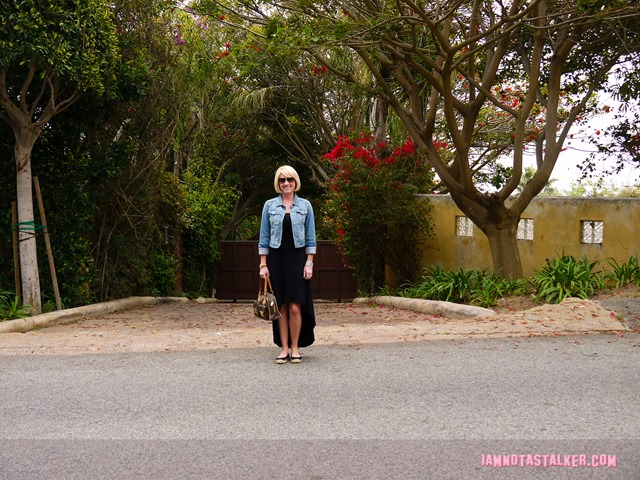 Another location that I became obsessed with tracking down thanks to the Best of The Bachelor DVD that my girl Miss Pinky Lovejoy, of the Thinking Pink blog, recently gifted me was the so-called "Ladies' Villa" – the Mediterranean-style manse where the female contestants lived during the filming of the popular reality series' inaugural season.  And fortunately, it was quite the easy find.
In the second episode of the series, which was titled "Week Two", not only did The Bachelor host Chris Harrison mention that the Ladies' Villa was a "beachfront Malibu mansion", but aerial views of the property were also shown.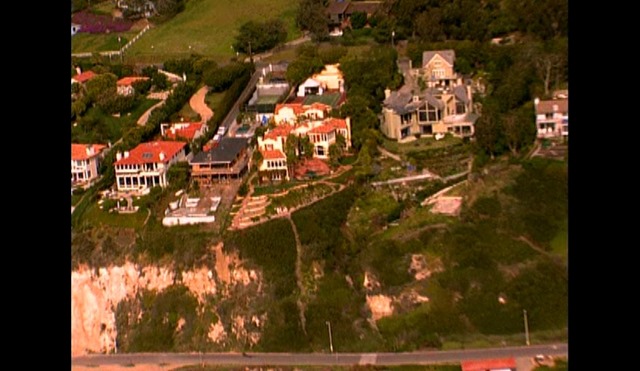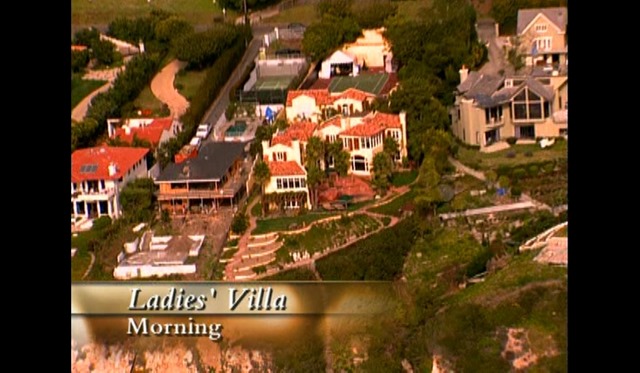 In one of the faraway aerial views, I happened to notice two fairly large landmarks – a red-roofed condominium complex (denoted with a blue arrow below) and a beachside road (denoted with a pink arrow below).  So I began searching Bing Maps for those two landmarks and found them fairly quickly in the Point Dume Riviera section of Malibu.  From there, tracking down the huge oceanside estate, which is located at 7107 Birdview Avenue, was a snap and I ran right out to stalk it while in L.A. just a few days later.
Sadly though, as you can see below, virtually none of the property is visible from the street.  But you can check out some fabulous interior photographs of the home on the Malibu Rents website here.  According to the website, the six-bedroom, six-bath, 5,032-square-foot mansion, which was originally built in 1996, boasts a 1.04-acre plot of land, a pool with several waterfalls, a ten-person spa, two guest houses, a tennis court, a wine cellar, and a private staircase leading down to both Westward and Zuma beaches. The estate rents for (a measly

) $4,000 per night or $28,000 per month.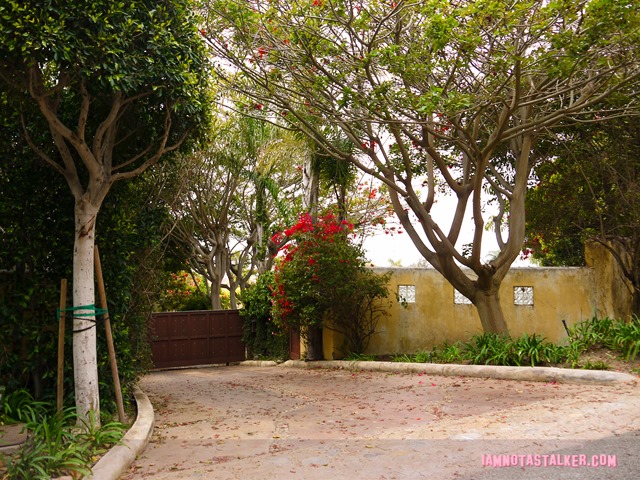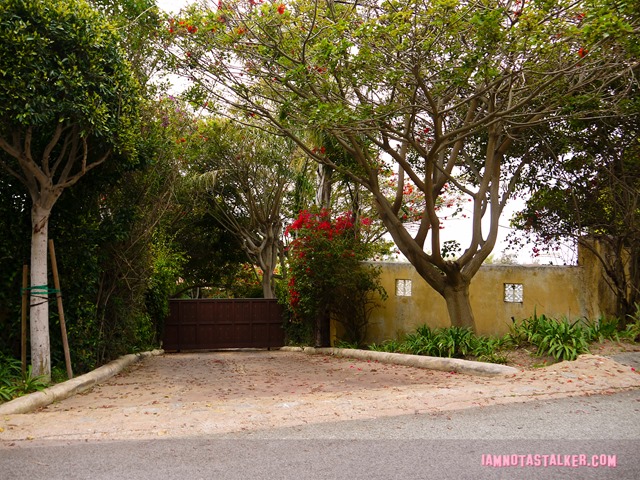 The Ladies' Villa appeared regularly throughout the first season of The Bachelor.  Areas of the property that were utilized during the filming include the front exterior;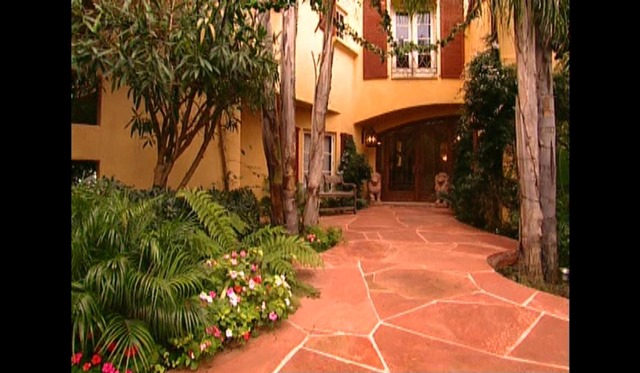 the rear of the residence;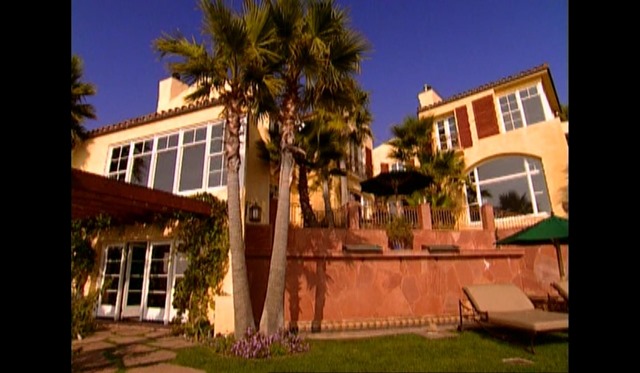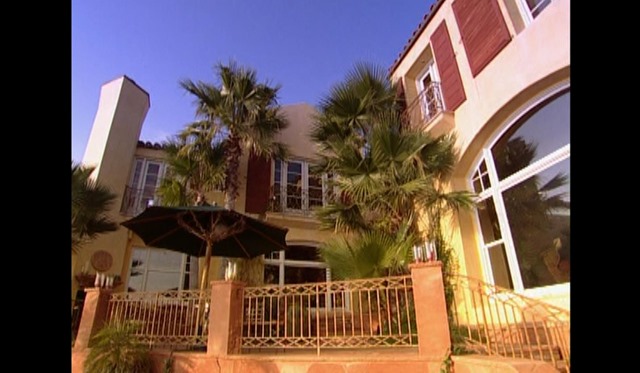 the backyard and pool and spa;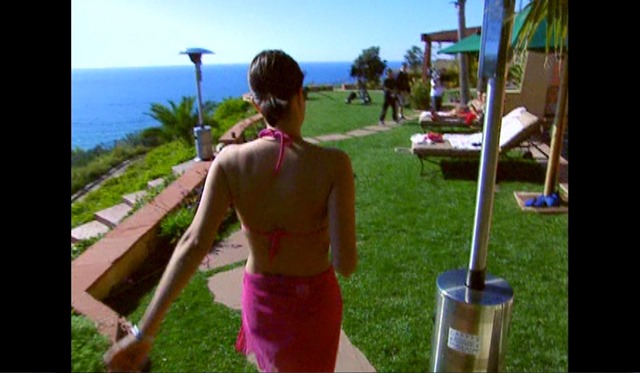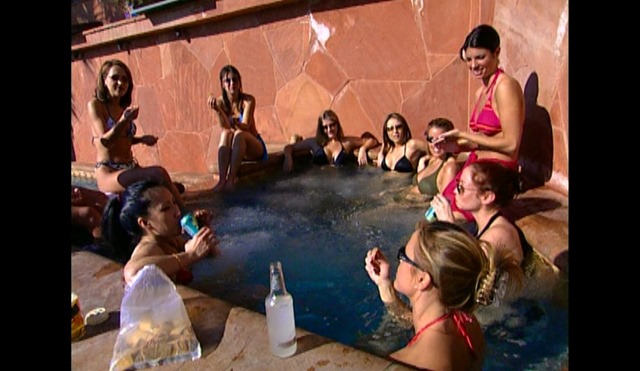 the living room;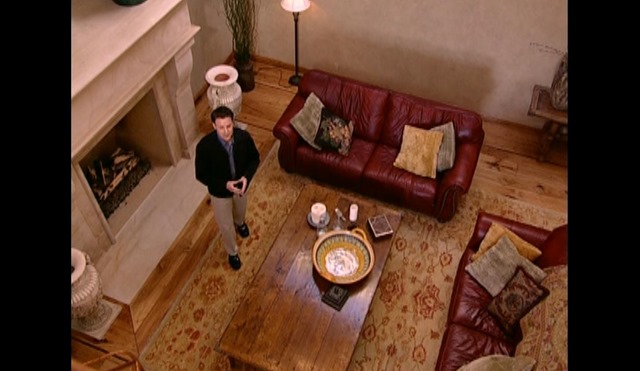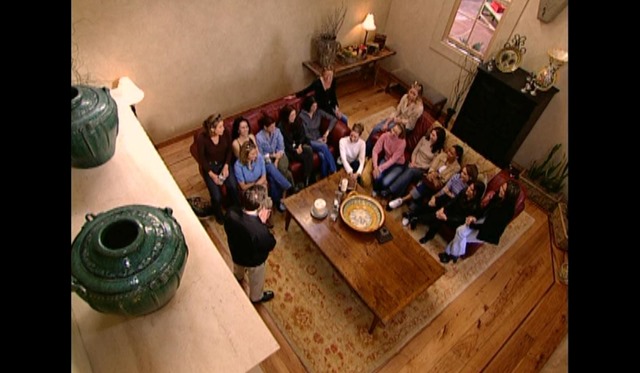 the kitchen;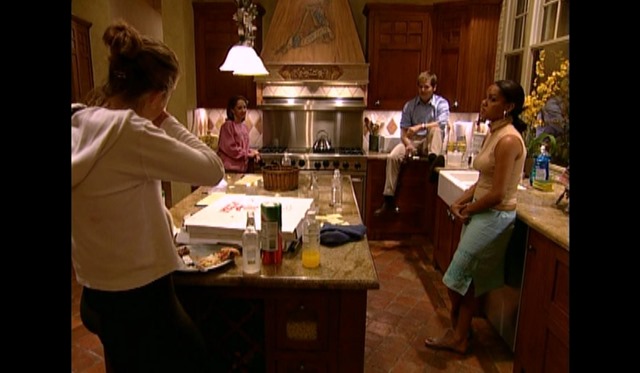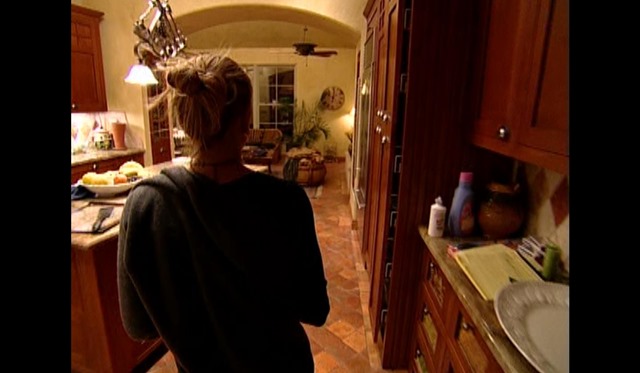 a bedroom;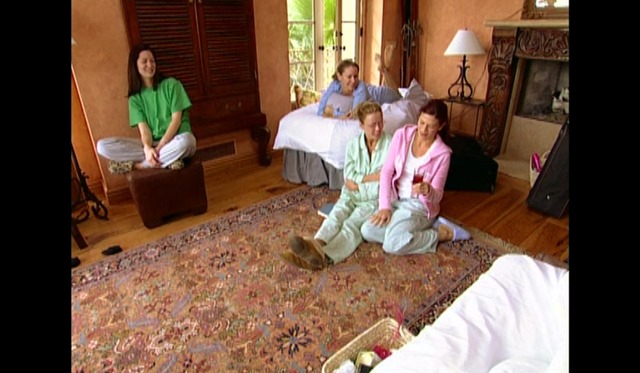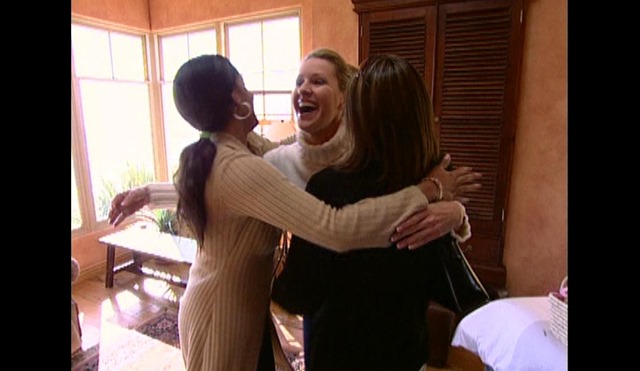 a bathroom;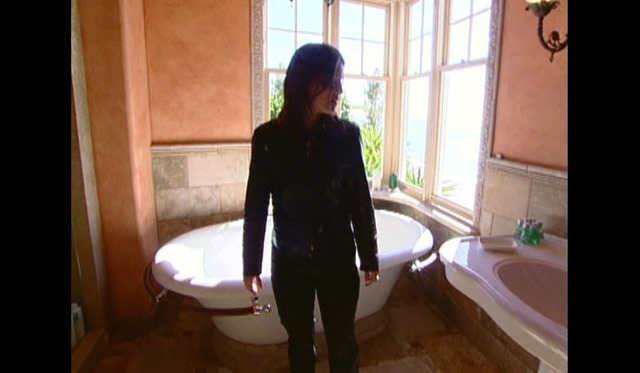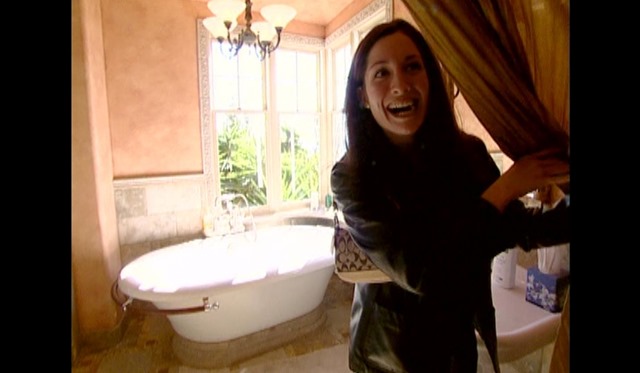 and a massive custom closet that the girls went gaga over (and yeah, I would have, too!).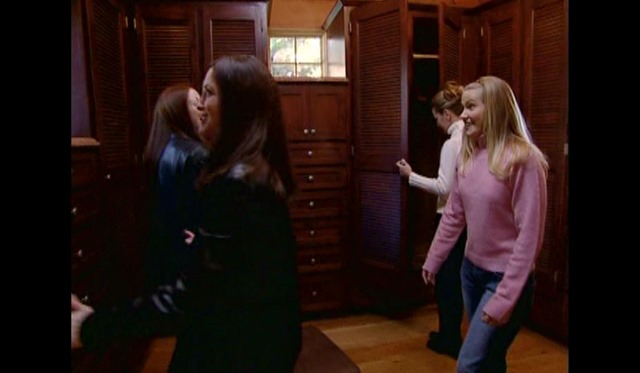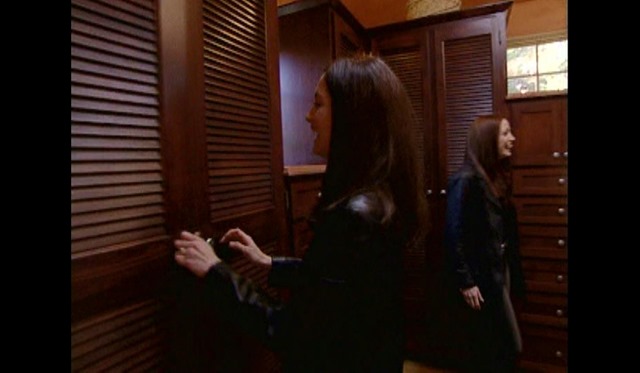 Ironically enough, for over a decade Bachelor producer Mike Fleiss lived just a few doors down from the Ladies' Villa at 7163 Birdview Ave.  He purchased the home in April 2002, shortly after the first installment of the series started airing, so while he did not live there during the filming, I am guessing that he might have discovered the place thanks to his time spent at the Villa.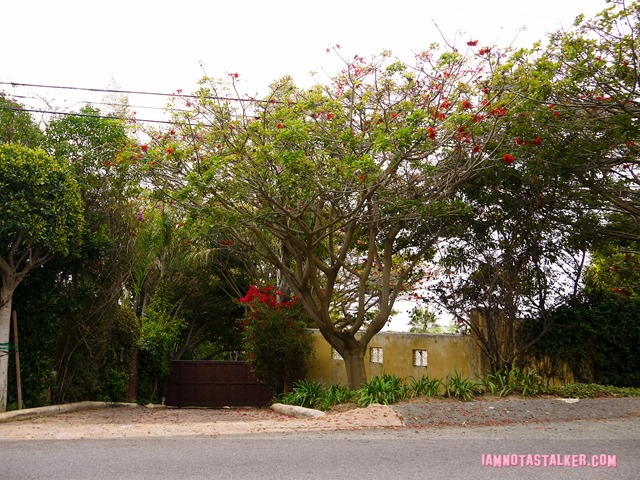 You can find me on Facebook here and on Twitter at @IAMNOTASTALKER.  And be sure to check out my other blog, The Well-Heeled Diabetic.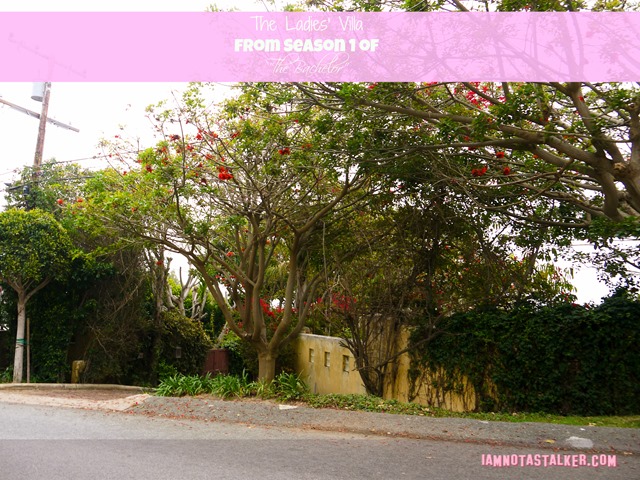 Until next time, Happy Stalking! 

Stalk It: The Ladies' Villa from Season 1 of The Bachelor is located at 7107 Birdview Avenue in Malibu.
69698