The Colony Palms Hotel
May 23rd, 2013 | By
Lindsay
| Category:
Marilyn Monroe Locations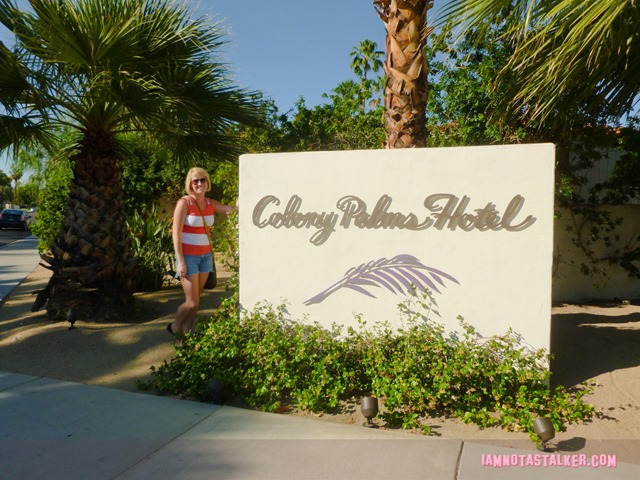 Upon first moving to the Desert back in January, the Grim Cheaper's boss, who also resides in the Coachella Valley, told me about a small Palm Springs-area inn named the Colony Palms Hotel that she thought I might be interested in stalking due to its vast Hollywood history.  For whatever reason, though, I completely forgot about the place until the GC and I happened to drive by it a couple of weeks ago.  So, since we were right there and since it was almost 5 o'clock, I suggested we pop in for a quick cocktail.  It turned out to be quite the fortuitous stop, too, because while sitting at the wood-paneled bar, I did some cyber-stalking of the property on my trusty iPhone and just about died when I came across this June 2012 Los Angeles Times article that stated that my girl Miss Marilyn Monroe used to hang out there!
The Colony Palms Hotel was originally founded in 1936 by Al Wertheimer, a Detroit mobster who was once a member of the Motor City's notorious Purple Gang.  At the time, the property was known as the Colonial House and, while billing itself as a hotel, under Wertheimer's tutelage the site was actually a private club that featured an underground gambling den, a bar and a brothel that were reached via a secret staircase hidden behind a pantry door.  The upscale establishment quickly became popular with the Hollywood set and such stars as Clark Gable, Carole Lombard and Humphrey Bogart were known to frolic there.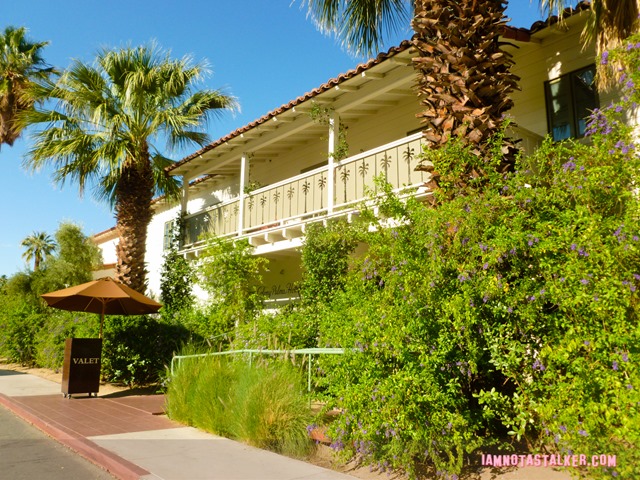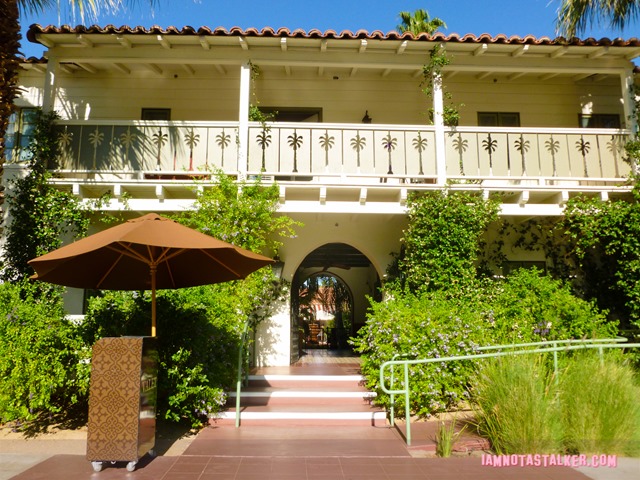 In 1951, the property was sold to Robert Howard (whose father owned the legendary racehorse Seabiscuit) and his wife, Academy Award-nominated actress Andrea Leeds.  The couple hired architect E. Stewart Williams and designer/artist O. E. L. Graves to remodel the site and it was re-opened a year later under the name Howard Manor.  The Spanish Colonial-style hotel remained popular with the Hollywood elite and such stars as Kirk Douglas, Zsa Zsa Gabor, Diahann Carroll, Frank Sinatra, Howard Hughes, Ronald Reagan, David Janssen, Dean Martin, and my girl Marilyn were all known to check in from time to time.  You can see a photograph of what the place looked like during the Howard Manor days here.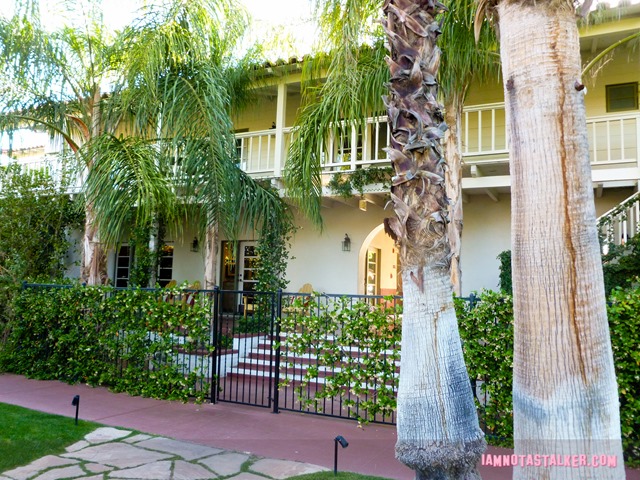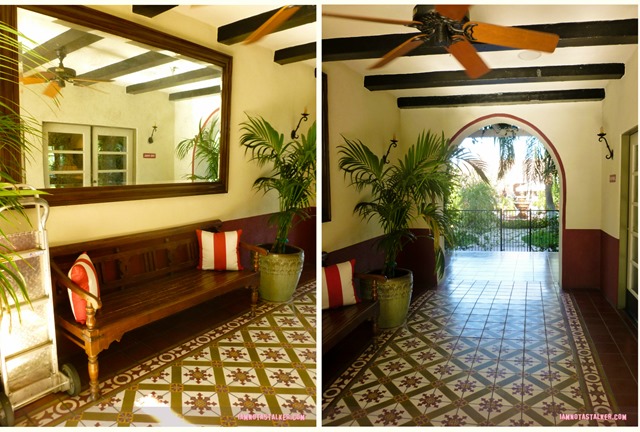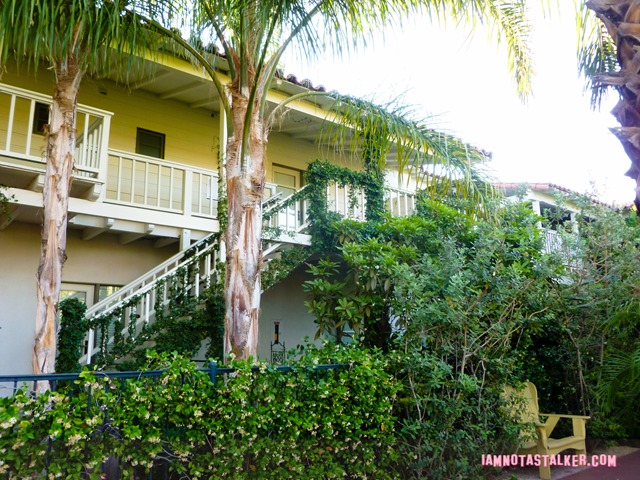 The hotel changed hands several times from the late 1950s through 1979 (it was even at one time owned in part by boxer Jack Dempsey), at which point it was purchased by fitness guru Sheila Cluff, who had previously founded The Oaks at Ojai.  Sheila transformed the site into a health resort and renamed it The Palms at Palm Springs.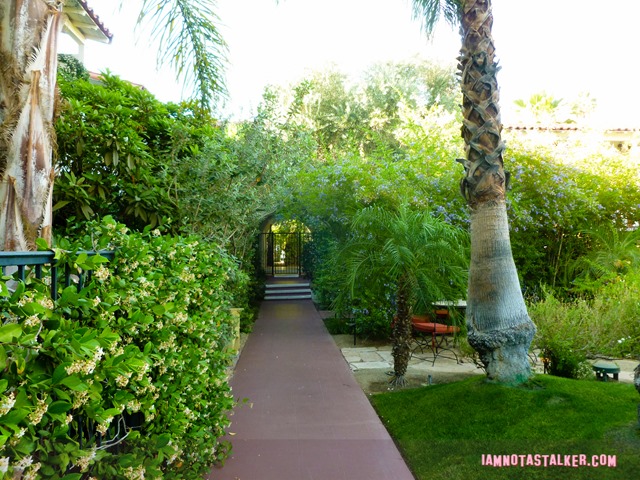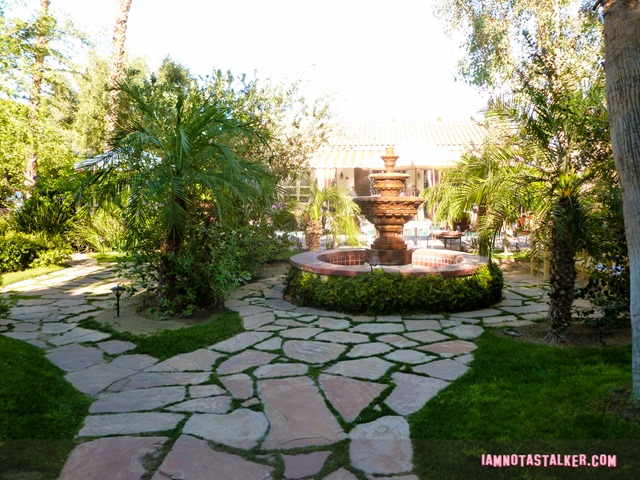 In 2004, The Palms was purchased by a commercial investor named Steven Ohren who immediately enlisted designer Martyn Lawrence Bullard to renovate the place, at a cost of $15 million.  Of his creation, which took three years to complete, Bullard said in a December 2007 Palm Springs Life article, "I wanted to make it young and fresh with these mad designs — sort of Chateau Marmont in the desert."   Thankfully though, the Chateau's horribly snobby attitude (that place is my least favorite hotel in L.A.) was left at the door.  The same Palm Springs Life article stated, "After tolerating the standard withering gaze of ultra-hip hotel staff around the world, he [Ohren] promises an attitude-free environment."  And he delivered!  I am very happy to report that the Colony Palms is most-definitely attitude-free.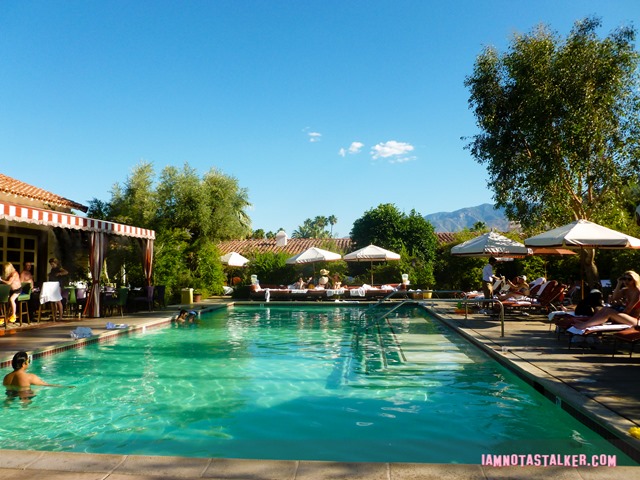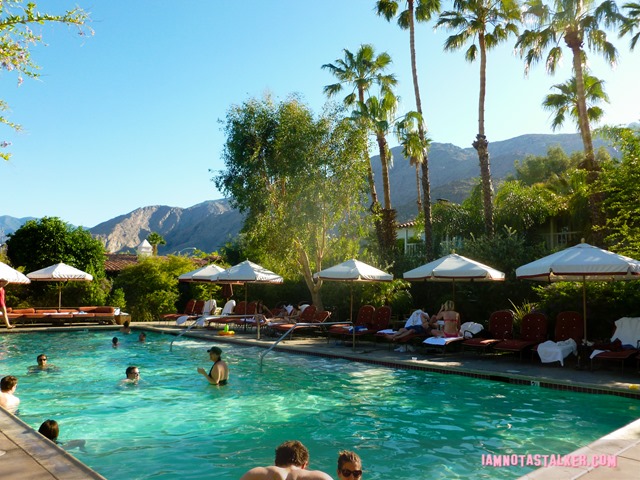 Sadly, Ohren, who lived onsite at the Colony, passed away in 2008.  The hotel was subsequently sold in July 2012 to developer Michael Rosenfeld, who, thankfully, has managed to maintain the place's charming, attitude-free environment.  Today, the 57-room, three-acre property boasts a pool, a gym, a hot tub, a Moroccan-themed spa, and several French-inspired gardens.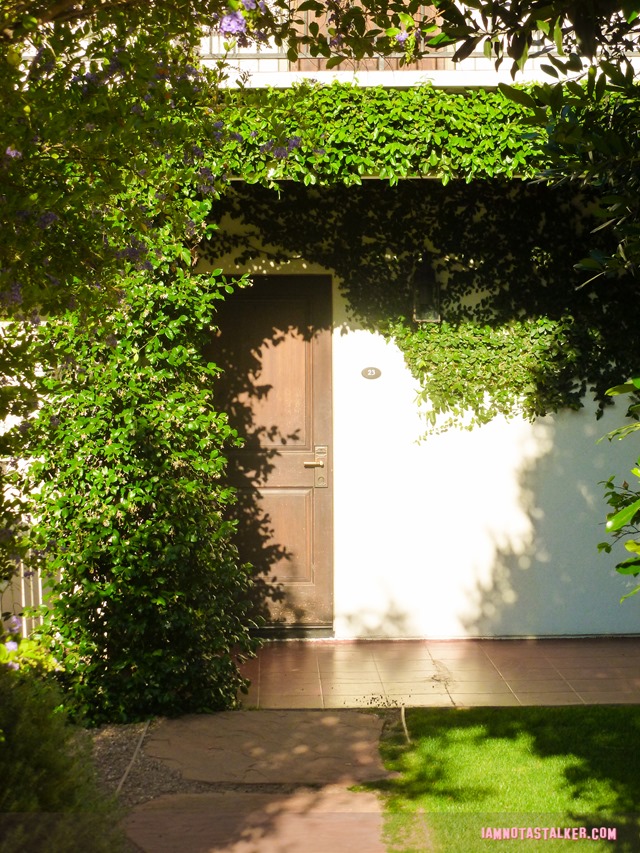 The Colony also features a poolside fine-dining establishment named the Purple Palm, a nod to Al Wertheimer's one-time membership in the Purple Gang.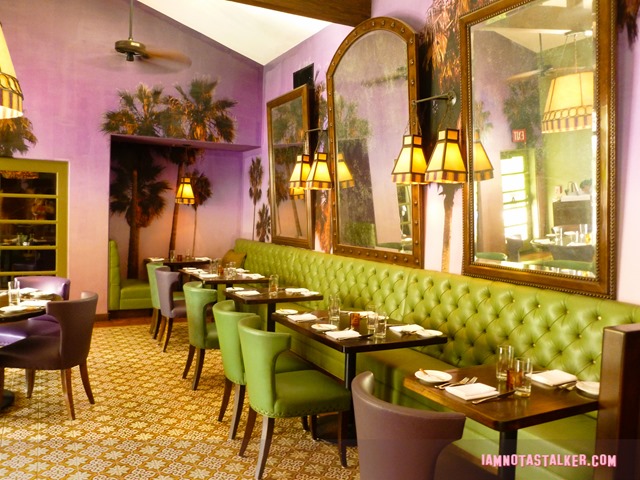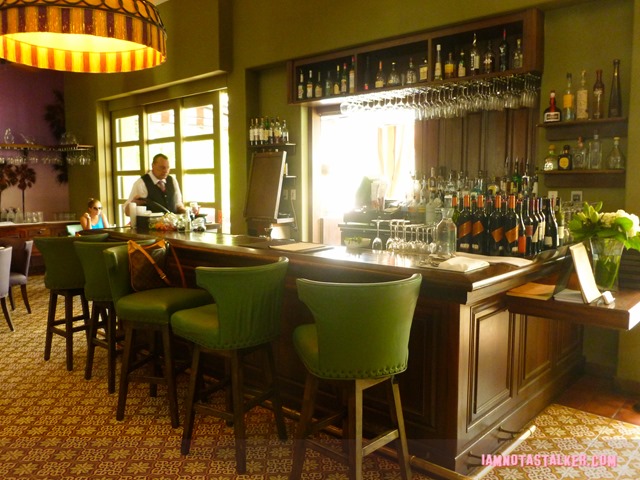 As you can see below, the Purple Palm's patio is nothing short of heavenly!  I could have spent all day there!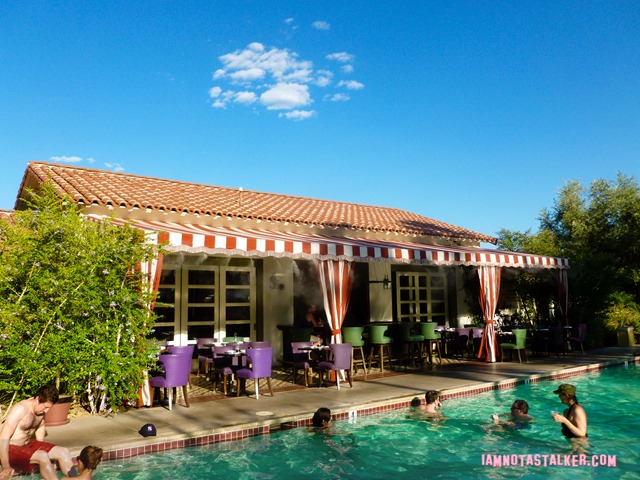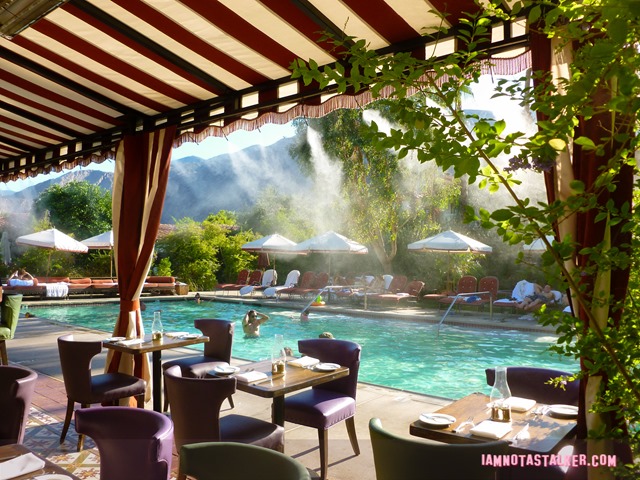 Despite the Colony Palms' fairly large size, the property feels intimate and quaint with numerous tucked-away spaces.  And while I would absolutely LOVE to stay there for a weekend, being that rates start in the $250-range (during the off-season summer months, no less!), I know the GC will be having none of that.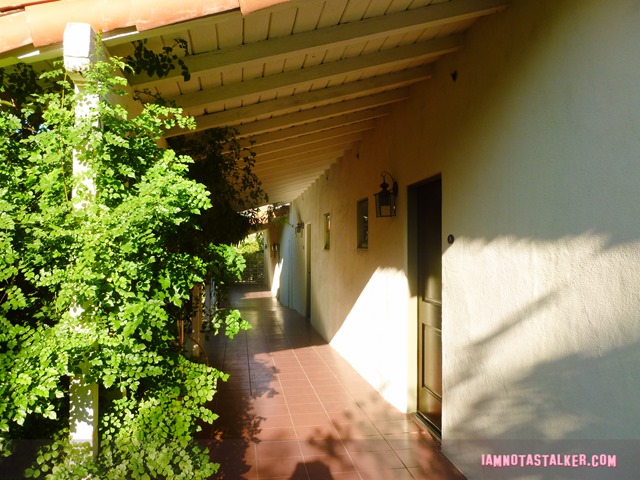 You can find me on Facebook here and on Twitter at @IAMNOTASTALKER.  And be sure to check out my other blog, The Well-Heeled Diabetic.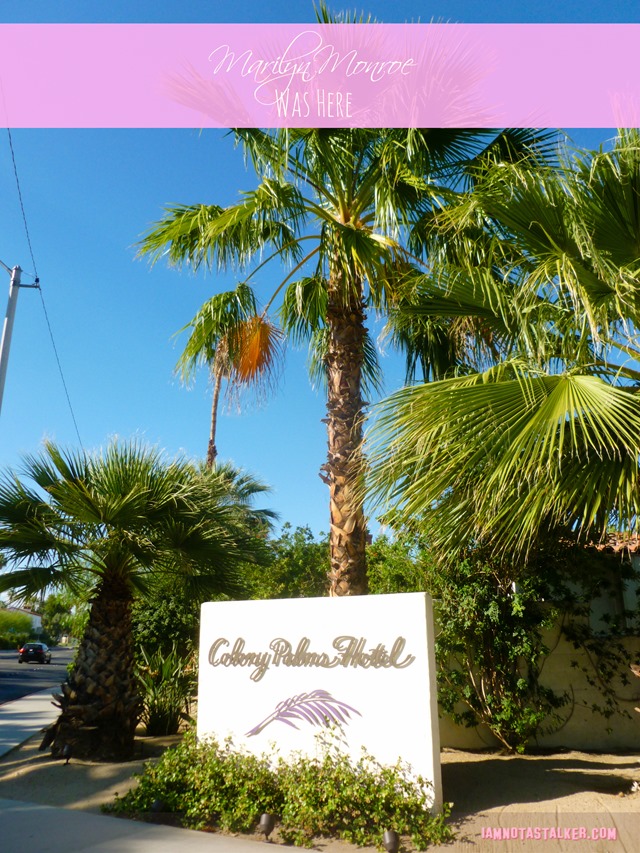 Until next time, Happy Stalking! 

Stalk It: The Colony Palms Hotel is located at 572 North Indian Canyon Drive in Palm Springs.  You can visit the Colony's official website here.
69858