Scully's Bar from "Parks and Recreation"
Jun 6th, 2013 | By
Lindsay
| Category:
TV Locations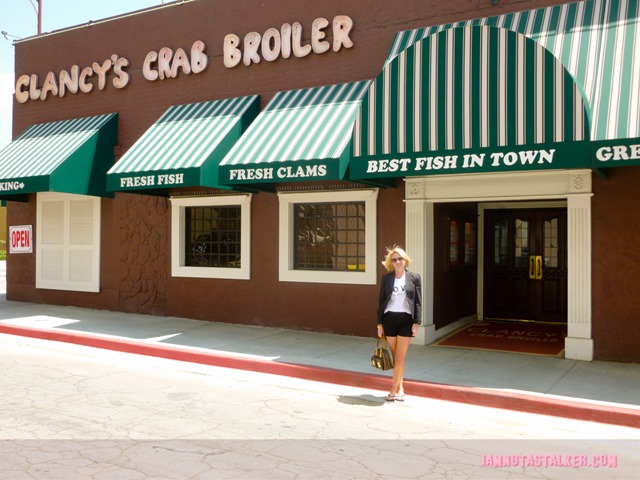 I thought I would take a break today from Behind the Candelabra/Liberace locations to blog about a spot that I spent what seems like forever trying to track down – Clancy's Crab Broiler in Glendale, the Irish-style bar that has appeared a couple of times on fave show Parks and Recreation.  I can't actually take credit this particular find, though.  After several months of unsuccessfully cyberstalking pretty much every Irish pub from Pasadena to Santa Monica trying to identify the site, I finally managed to locate a P&R crew member a couple of weeks ago who told me where filming had taken place.  I could not believe that the bar wound up to be in Glendale – right in my own former backyard – and dragged the Grim Cheaper over there for lunch while in L.A. two weekends ago.
Clancy's Crab Broiler was originally founded almost four full decades ago by Jack Williams and his son, Jeff.  While growing up in the San Fernando Valley, Jeff had helped his father out in the small Tujunga–area fast food eatery that he had owned since the early 1950s.  It was not until 1972, though, upon graduating from the University of Southern California with a degree in business, that Jeff decided to pursue a career in the restaurant world.  Jack's partner had just gone bankrupt and Jack subsequently took over full ownership of the eatery.  Jeff stepped in to help his father out once again and wound up flourishing.  It was not long before he had his eye on a storefront on Brand Boulevard that he thought would be the perfect location for a seafood place.  Clancy's opened its doors shortly thereafter in 1975 and at the time could seat 72 patrons and served mainly fish and chips.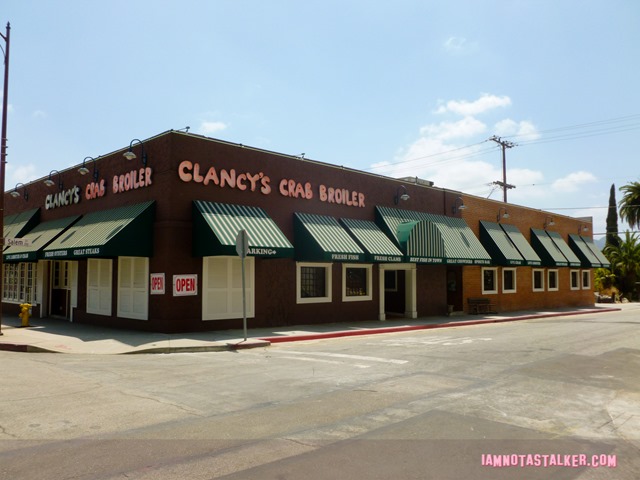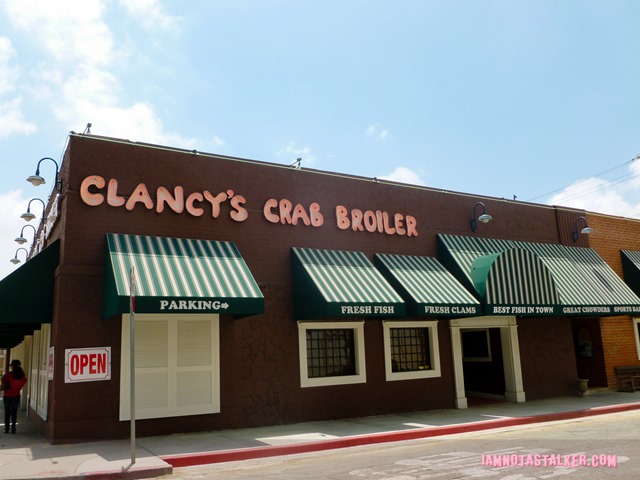 After a fire damaged the original Clancy's in 1983, Jeff and Jack moved the establishment a couple of blocks west to a larger site on Central Avenue, where it still stands to this day.  The new location, which is run by a staff of 85 (!), seats 300 people, feature two full bars, a billiards area, and a banquet room!  The restaurant is actually made up of two parts – the large bar area which is named the Blue Whale Bar . . .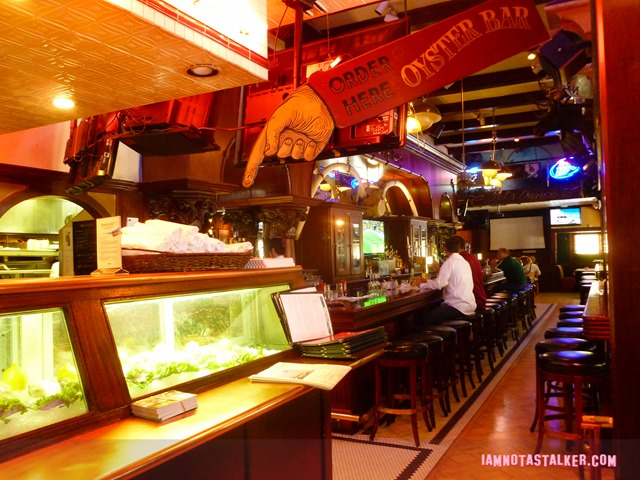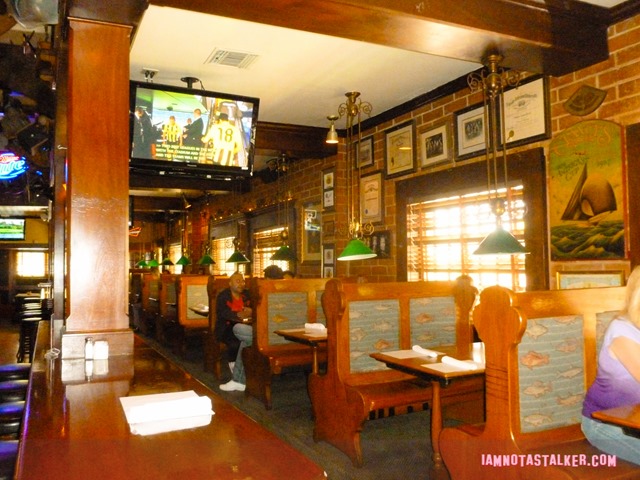 . . . and the large sawdust-on-the-floor dining room.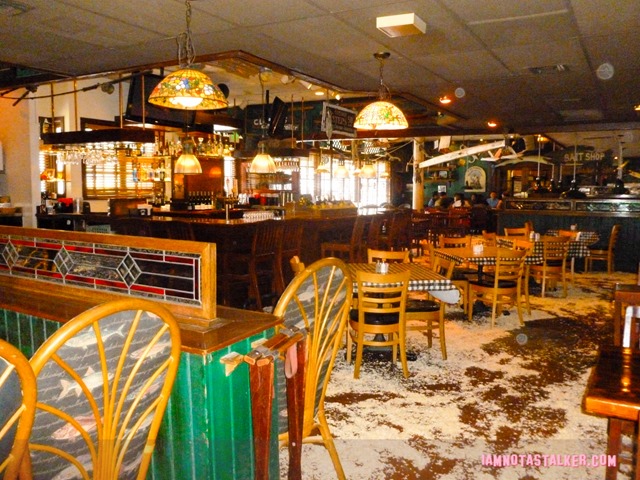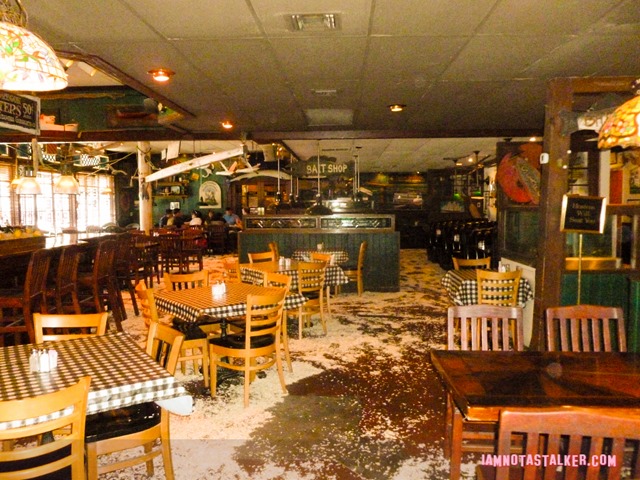 Today, Jeff, who was named Restaurateur of the Year by the California Restaurant Writers Association in 1999, and Jack own five area restaurants, including The Black Cow Café on Honolulu Avenue in Montrose, which was featured in fave movie The Wedding Singer.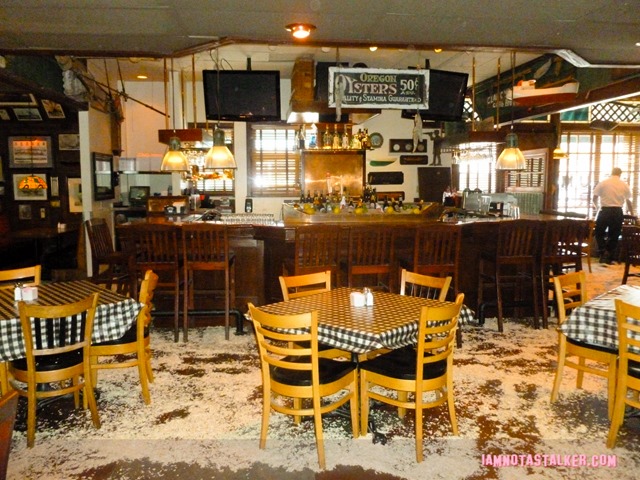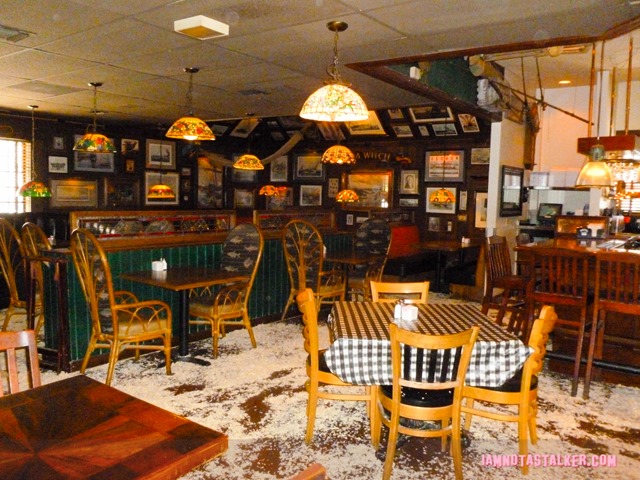 The GC and I grabbed lunch in the Blue Whale Bar and I have to say that it was phenomenal!  While I opted for the restaurant's Cobb Salad, which was fabulous, I think I actually chose poorly, because the GC ordered a bowl of Clancy's famous Boston Clam Chowder and I can honestly say it was one of the best things I have ever tasted in my life!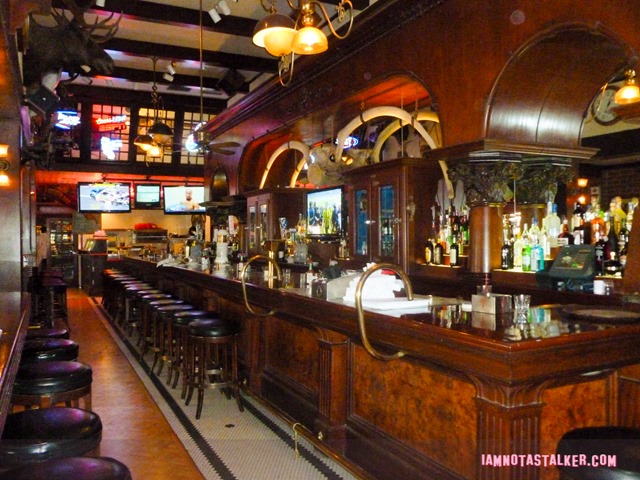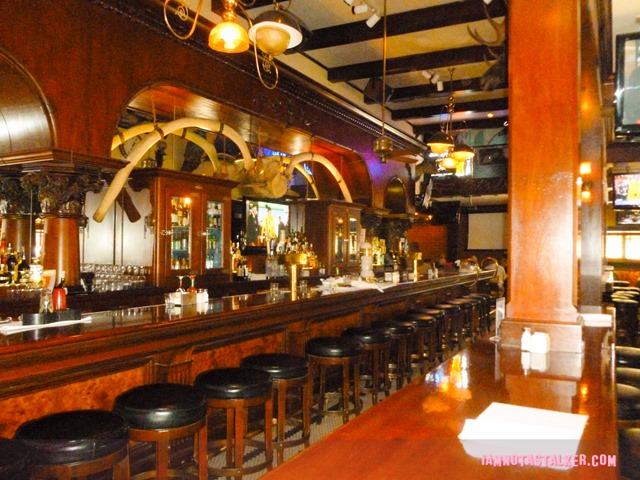 Clancy's Crab Broiler has popped up twice on Parks and Recreation.  It first appeared in the Season 1 episode titled "The Banquet" as the supposed Pawnee, Indiana-area Scully's Bar where Tom Haverford (Aziz Ansari) and Mark Brendanawicz (Paul Schneider) went to "hit on chicks."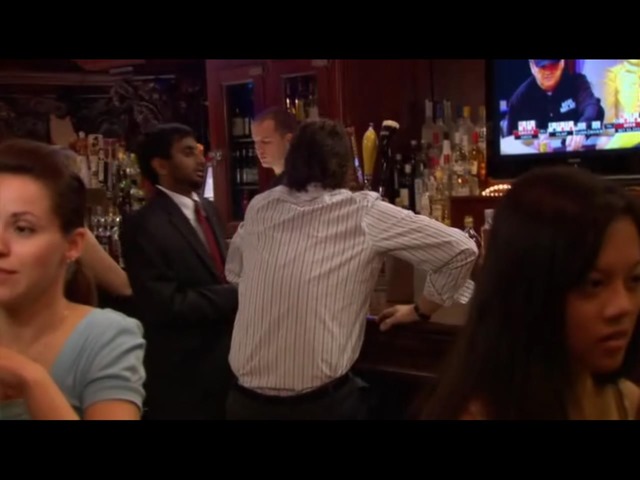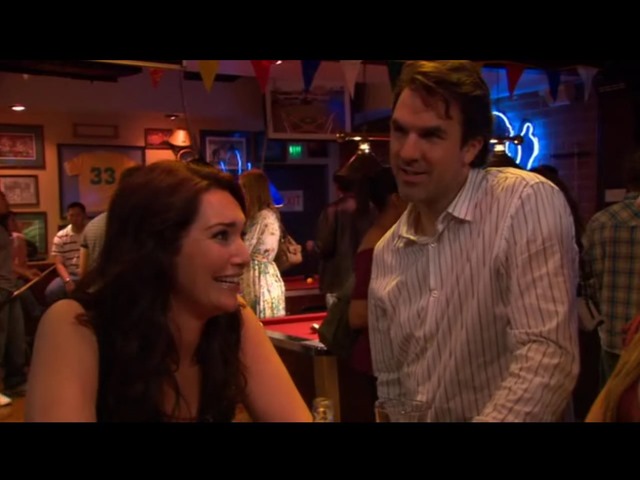 It was then featured in the Season 3 episode titled "Ron & Tammy: Part Two" as O'Shay's, where Leslie Knope (Amy Poehler) and Ben Wyatt (Adam Scott) threw a pizza party for local Pawnee policemen.  Both the interior . . .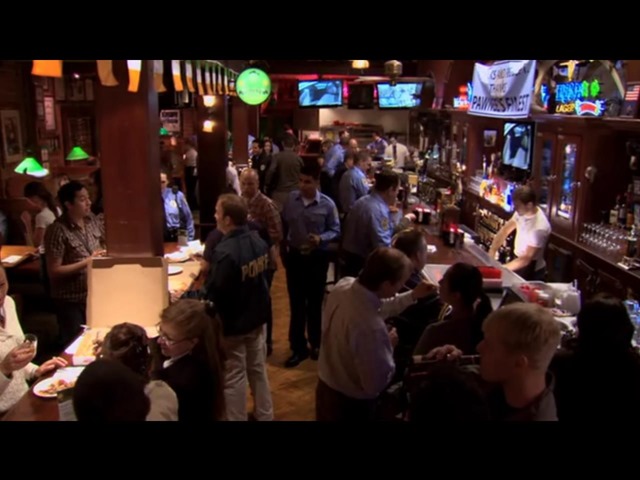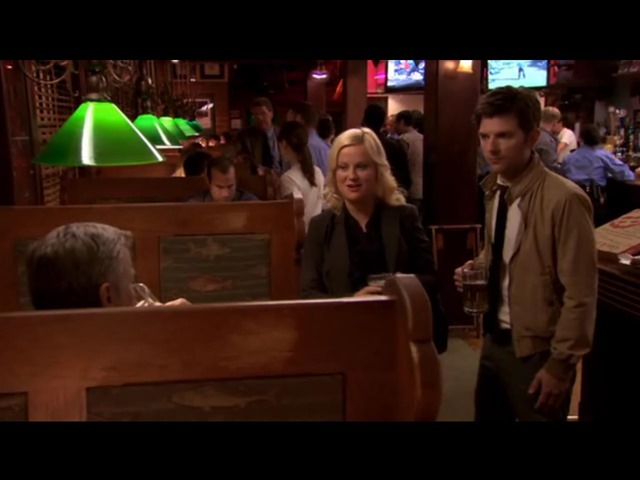 . . . and the exterior of Clancy's were used in that episode.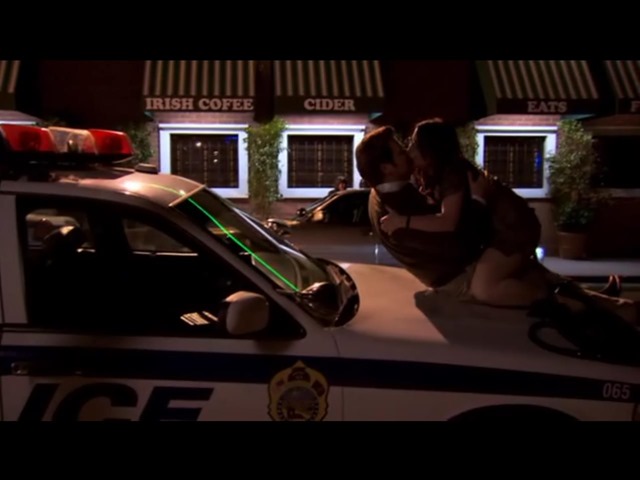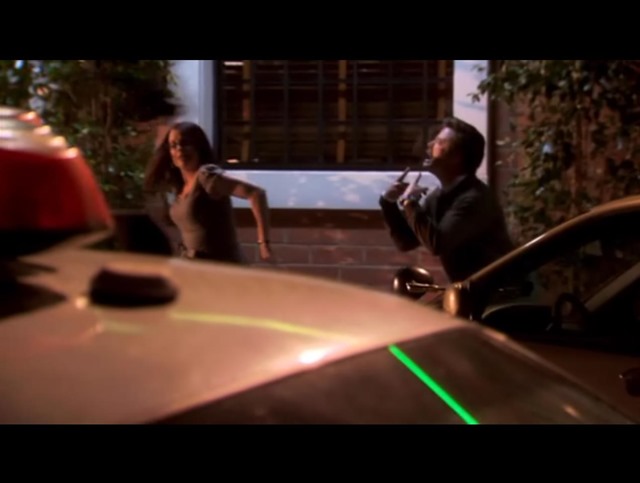 During lunch, our super-nice server filled us in on some of the other productions that have been lensed on the premises, including 2003's American Wedding, in which Clancy's stood in for the supposed Grand Rapids, Michigan-area pub where Jim Levenstein (Jason Biggs), Kevin Myers (Thomas Ian Nicholas), Steve Stifler (Seann William Scott), and Paul Finch (Eddie Kaye Thomas) regularly hung out.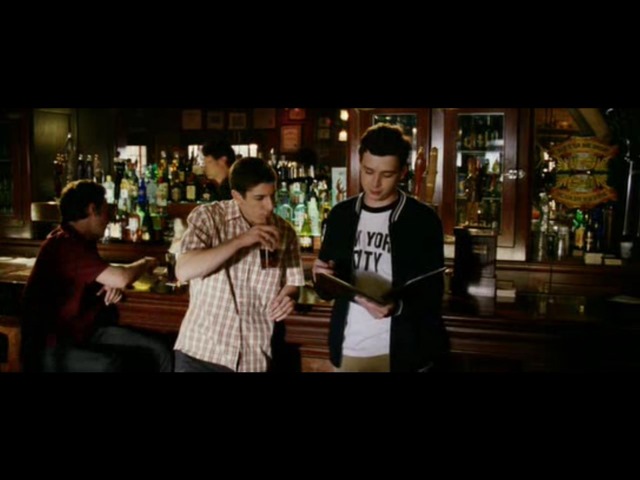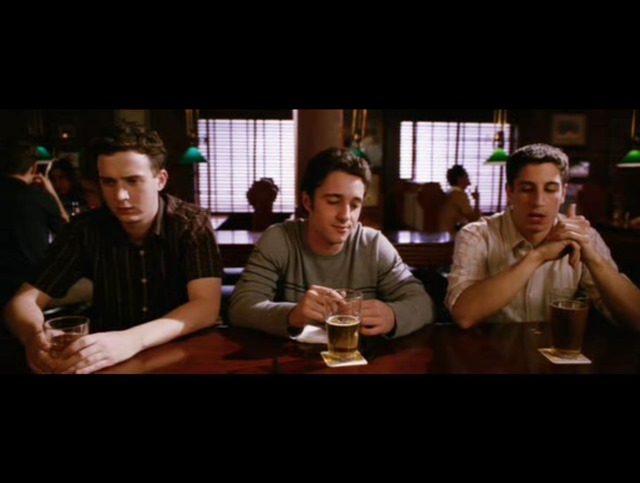 On an American Wedding side-note – fellow stalker Mikey, from the Mike the Fanboy website, was an extra in the flick!  That's him below.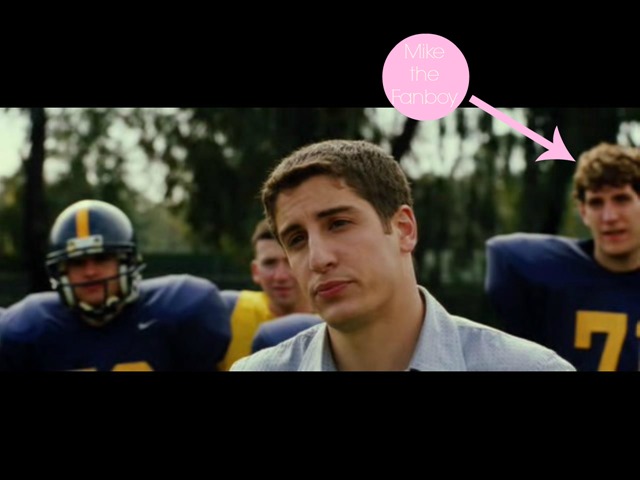 Clancy's was where Michael Scott (Steve Carell) took Holly Flax (Amy Ryan) for lunch in the Season 5 episode of The Office titled "Business Ethics" in 2008.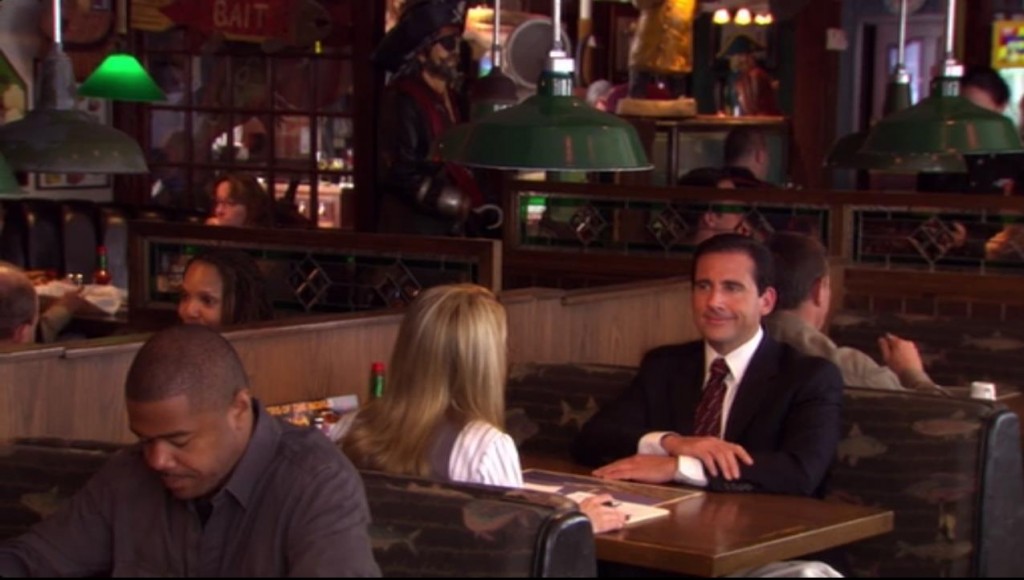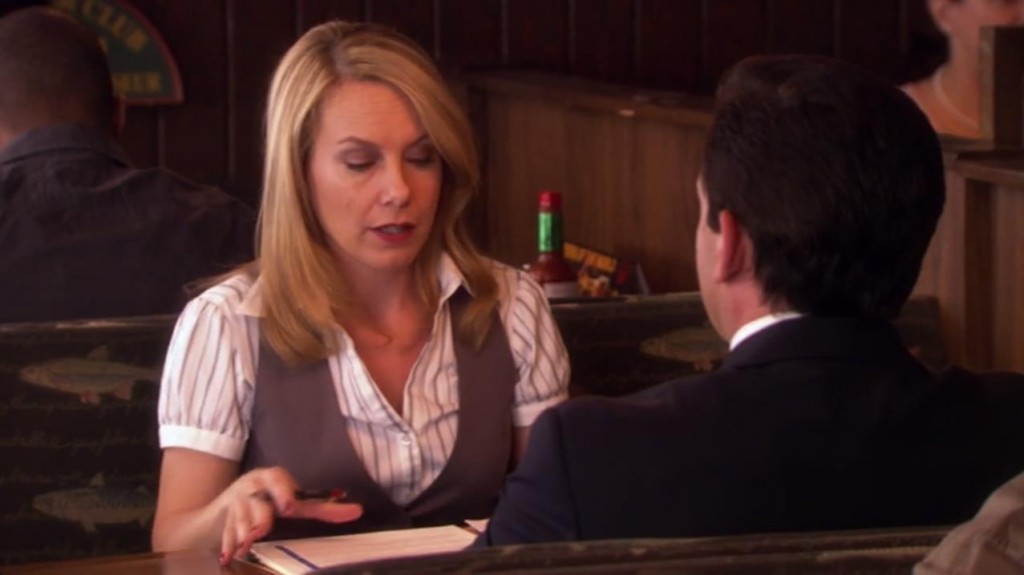 In 2009, the site popped up in the Season 2 episode of Denise Richards: It's Complicated titled "Funbags or Die", in the scene in which Denise's father, Irv Richards, shot a commercial for Clancy's, one of his favorite restaurants.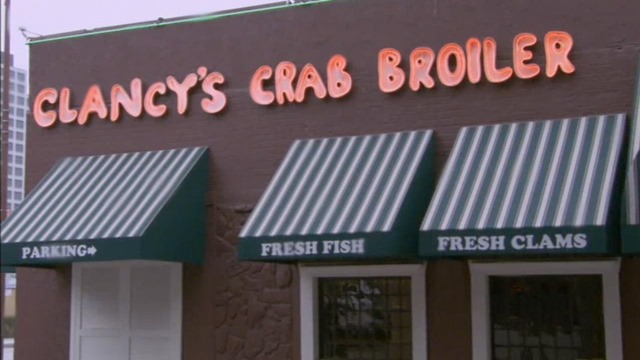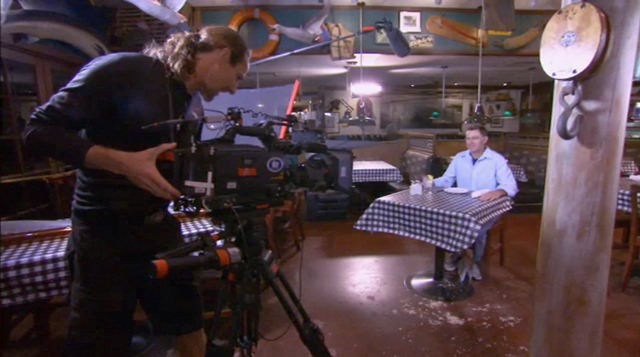 Clancy's was where Elizabeth Halsey (Cameron Diaz) posed as a journalist to meet with a standardized test worker named Carl Halabi (Thomas Lennon) in the 2011 comedy Bad Teacher.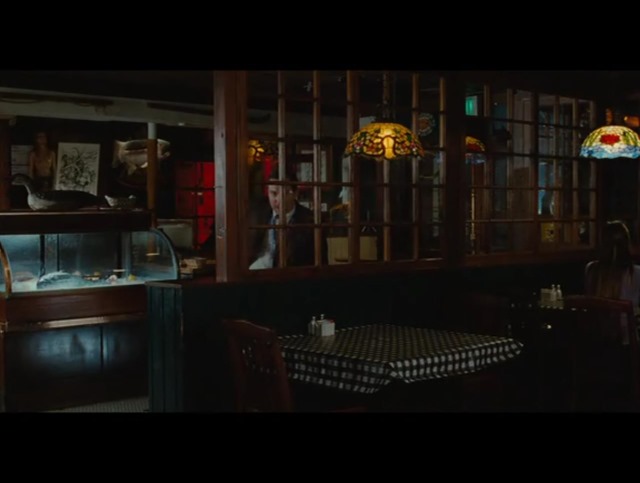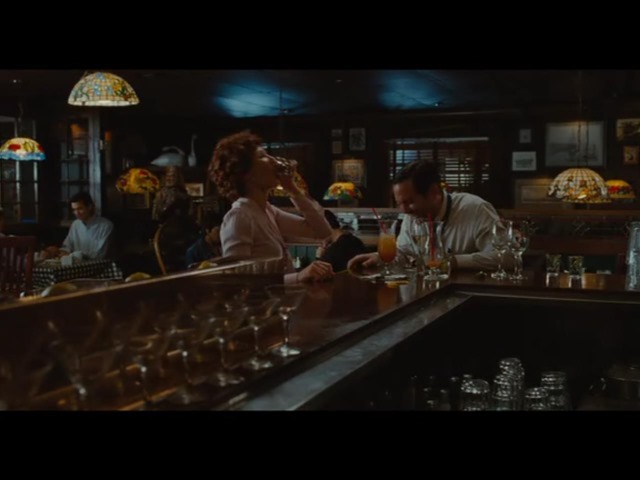 In the Season 8 episode of Criminal Minds titled "Nanny Dearest", which just aired on May 8, 2013, Clancy's masqueraded as the Seattle seafood restaurant (complete with rain!) where Tara Rios (Yara Martinez) worked.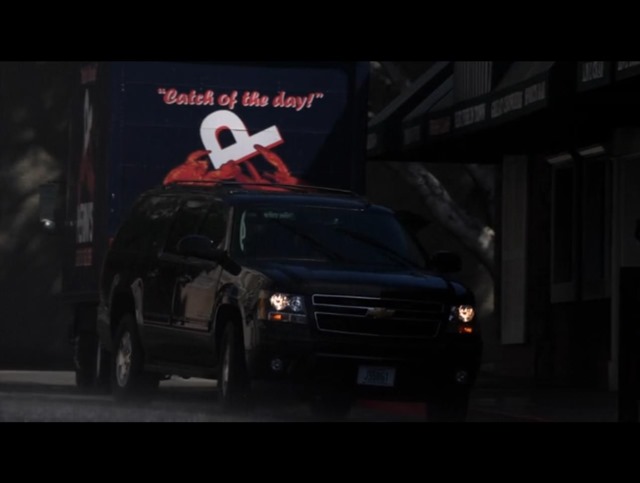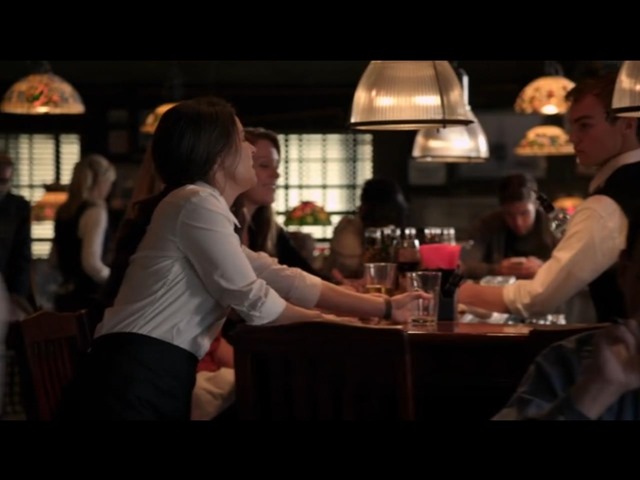 You can find me on Facebook here and on Twitter at @IAMNOTASTALKER.  And be sure to check out my other blog, The Well-Heeled Diabetic.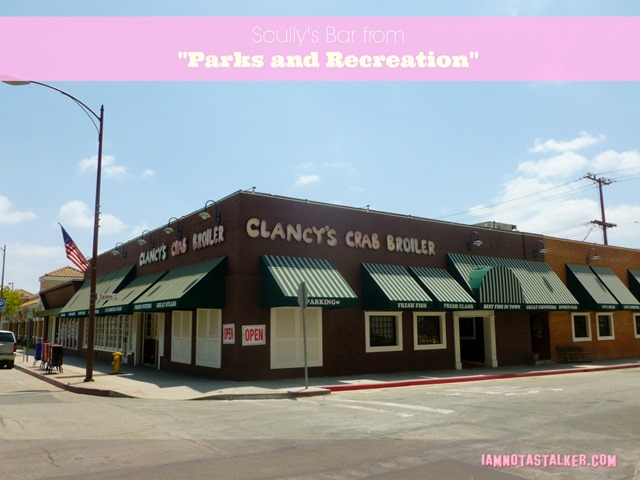 Until next time, Happy Stalking! 

Stalk It: Clancy's Crab Broiler, aka Scully's Bar from Parks and Recreation, is located at 219 Central Avenue in Glendale.  You can visit the restaurant's official website here.
70319