Izzy's Deli from "Curb Your Enthusiasm"
Jul 9th, 2013 | By
Lindsay
| Category:
TV Locations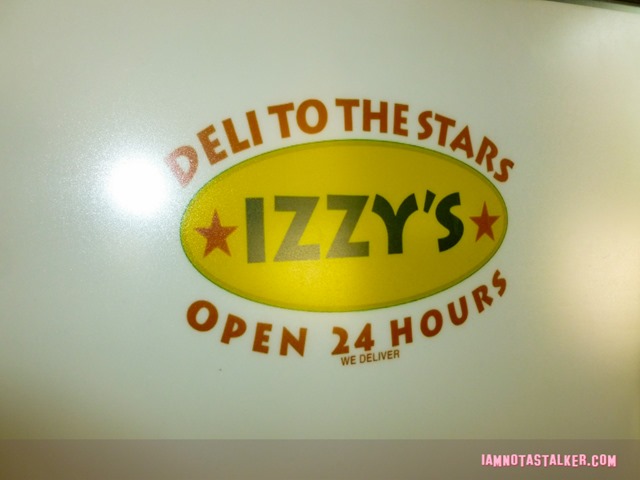 Because our flight home from Switzerland landed smack dab in the middle of rush hour on a Friday evening, the Grim Cheaper and I decided to book a hotel and spend the night near the airport rather than make what probably would have been a four-plus hour drive to Palm Springs. It turned out to be quite the fortuitous decision, too, because the following morning, on our way back to the desert, we randomly stopped for breakfast (after first grabbing a Starbucks, of course!) at a Santa Monica delicatessen named Izzy's Deli. While I had passed by Izzy's countless times over the years, for whatever reason, I had never ventured inside, so I just about fell over when I spotted the above sign while walking through the front doors. Um, Deli to the Stars? Count me in! I was even further surprised when, upon sitting down, I pulled out my trusty iPhone to do some research on the place and discovered that it is also a filming location! Score!
Izzy's Deli was originally founded in August 1973 (almost four full decades ago!) by two Brooklyn-ites, Izzy Freeman and Ernie Auerbach. Freeman first moved to Los Angeles in 1953 and had dreams of opening a New York-style delicatessen, like the ones he had dined at as a boy, in the area. While volunteering at City of Hope National Medical Center in 1972, Freeman met Auerbach, who by that time was a successful Santa Monica-based developer. Auerbach decided to help Freeman on his quest and Izzy's Deli became a reality the following year.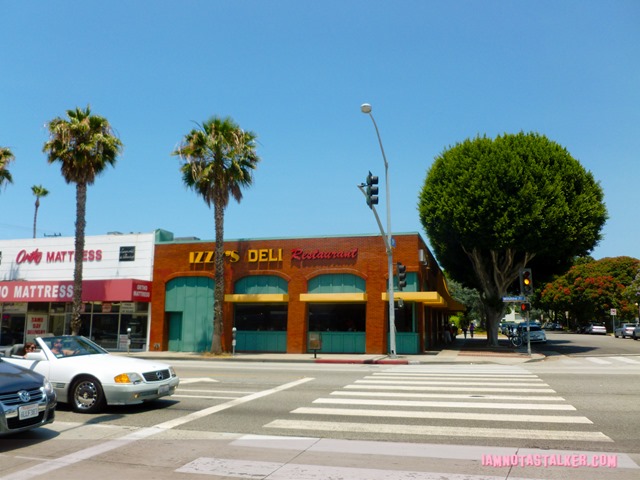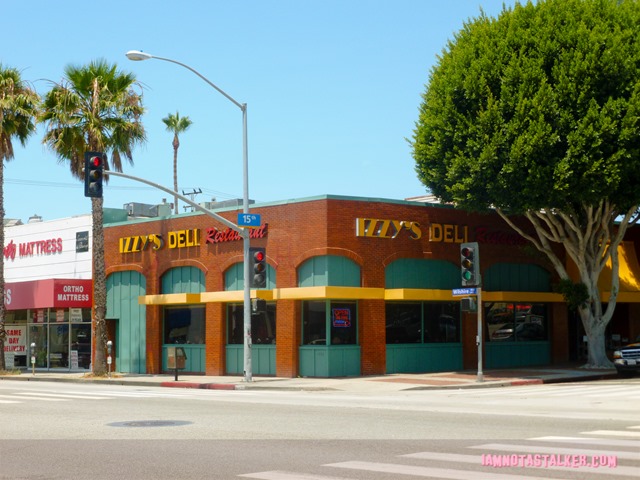 Izzy's Deli became an almost immediate hit, with lines of hungry patrons often stretching around the block. The eatery, which has won such awards as "Best Designed Restaurant" and "Best All Night Restaurant", is, amazingly enough, still owned and operated by Freeman (who calls himself "the Deli Lama" – LOVE IT) and his family to this day.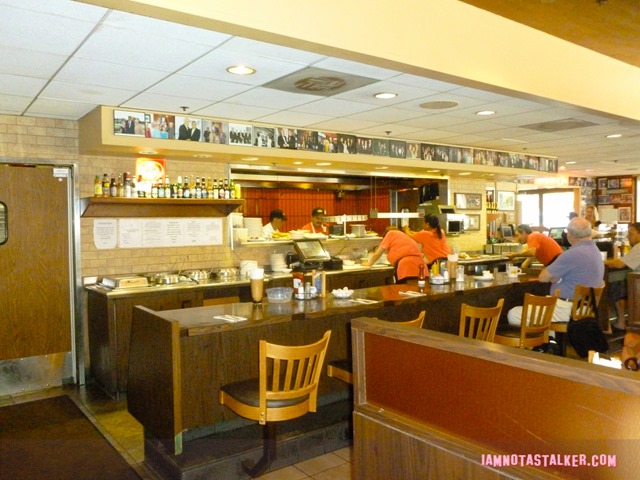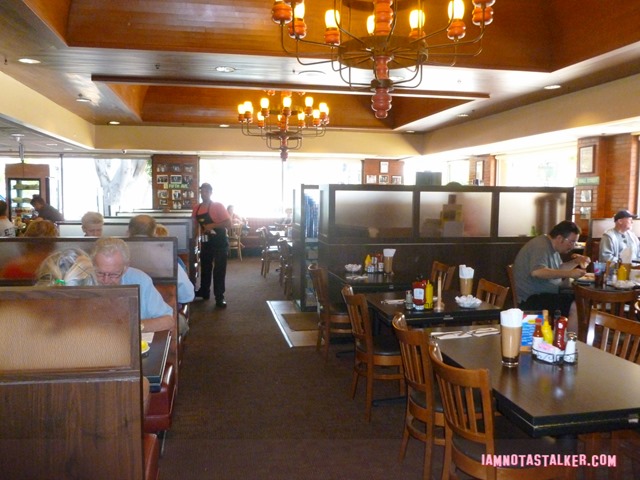 Stars have long been drawn to Izzy's and the restaurant even boasts a Celebrity Wall of Fame consisting of autographed headshots to prove it. Just a few of the luminaries who have been spotted there include Eugene Levy, Walter Matthau, Florence Henderson, Hal Linden, Rod Steiger, Shaquille O'Neal, and Bill Clinton.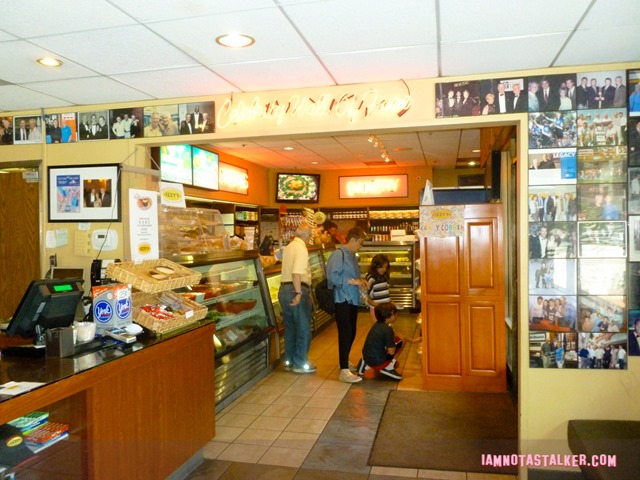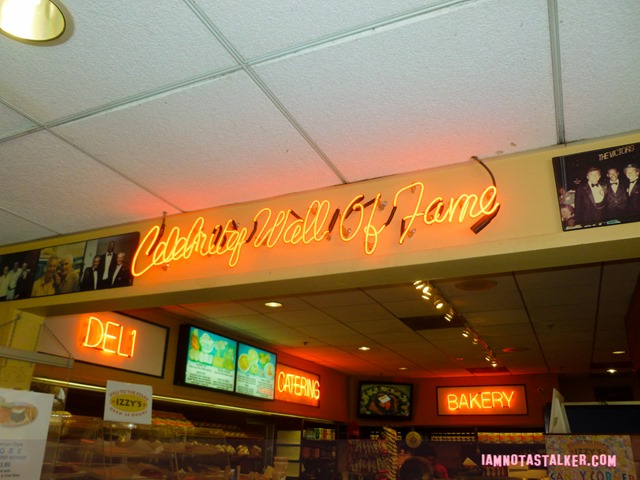 And while our breakfast was great, it is really hard for me to judge a restaurant based on breakfast alone. (It is pretty difficult to mess up eggs!) I am jonesing to return for lunch, though, because the lunch menu looks uh-ma-zing! Fried chicken sliders? Yes, please!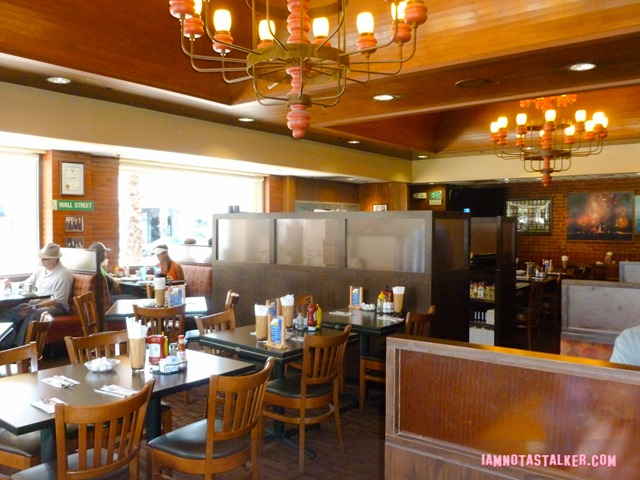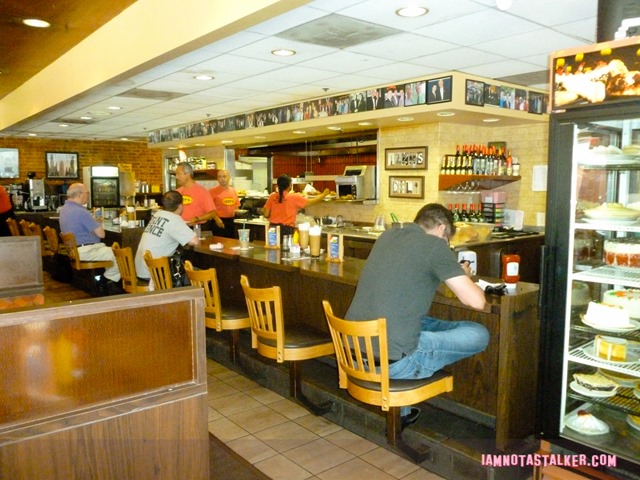 Thanks to the Complex City Guide, I learned that Izzy's Deli has appeared in no less than three episodes of the television series Curb Your Enthusiasm. In the Season 5 episode titled "The Ski Lift", Izzy's was where Larry David (who plays himself) met Ben Heineman (Stuart Pankin) for lunch after hitting – and denting – his car. As you can see below, the restaurant was dressed quite a bit for the filming and all of the celebrity headshots were removed from the walls for the shoot. Boo!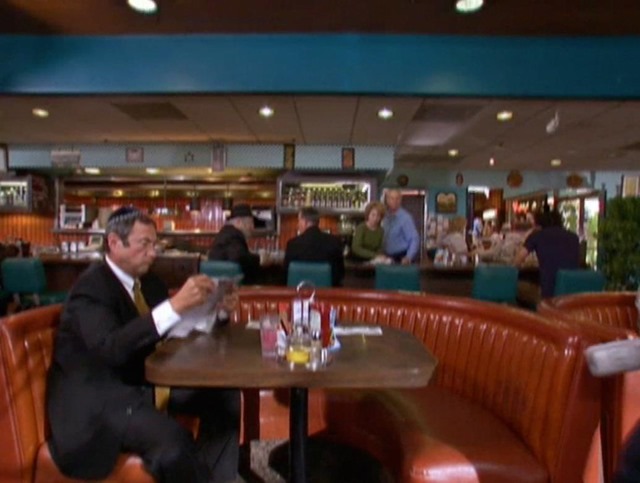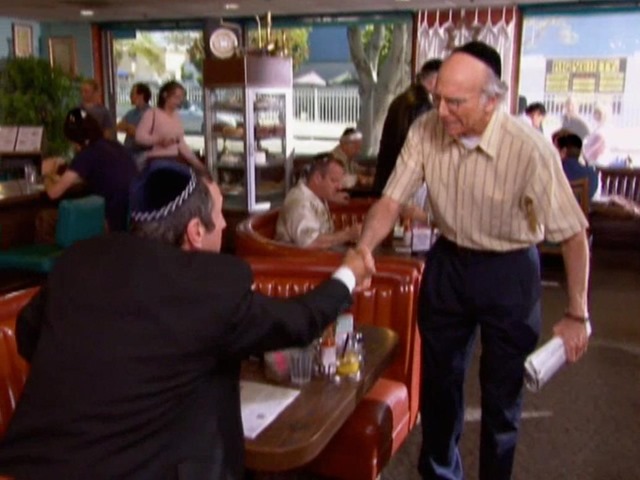 In the following episode, which was titled "The Korean Bookie", Larry once again met Ben at Izzy's, this time to confront him over the fact that Ben has failed to fix his car with the $1,500 Larry had given him.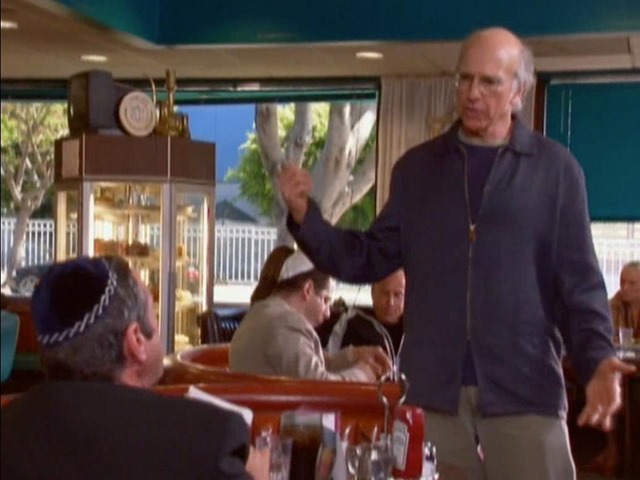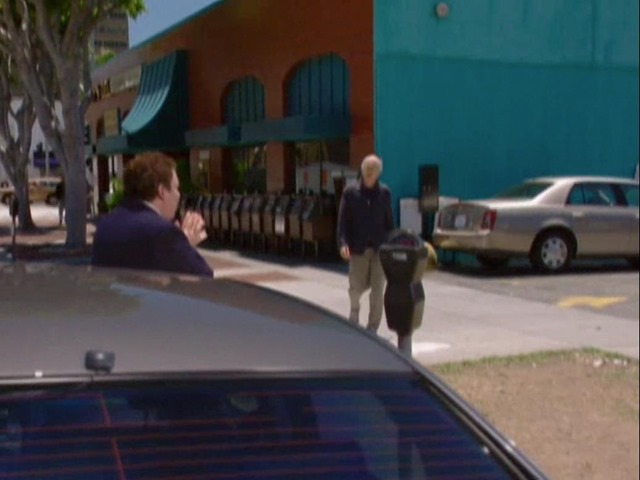 In Season 7 episode titled "The Bare Midriff", Izzy's popped up once again as the restaurant where Larry ate lunch with Jerry Seinfeld (who also played himself).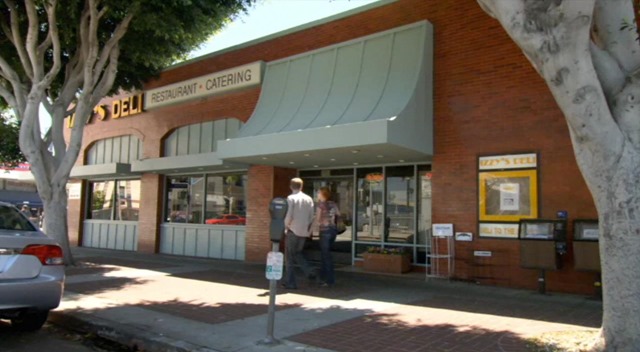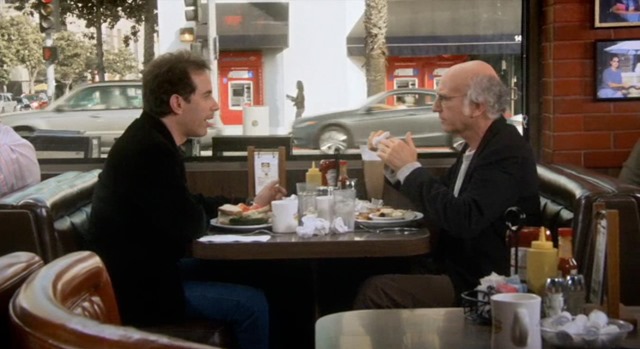 For the filming of this episode, the restaurant's décor – including the Celebrity Wall of Fame – was left intact.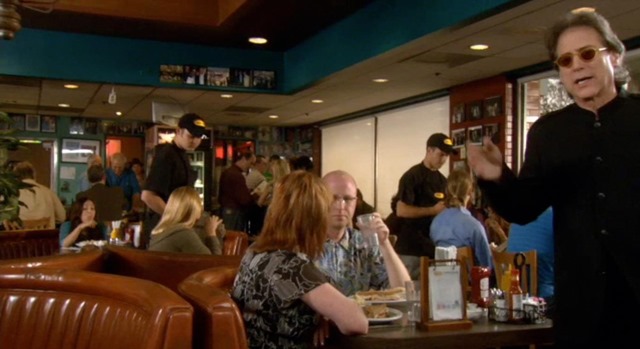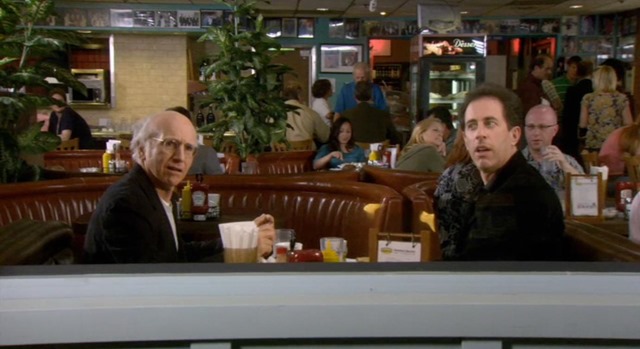 Be sure to follow me on Facebook, Twitter and Instagram for even more stalking fun! And you can check out my other blog, The Well-Heeled Diabetic, here.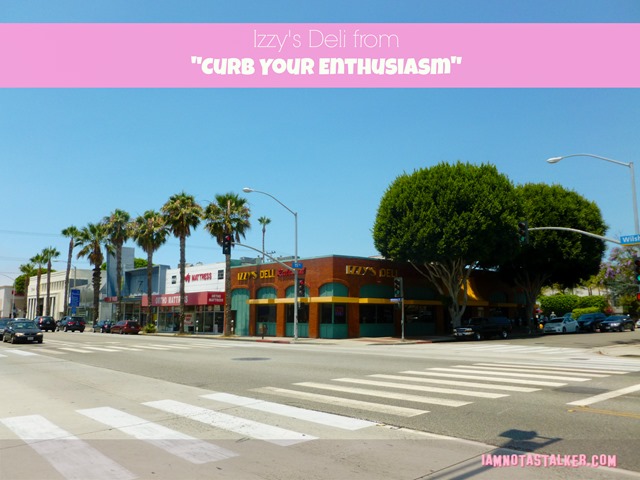 Until next time, Happy Stalking!

Stalk It: Izzy's Deli, from Curb Your Enthusiasm, is located at 1433 Wilshire Boulevard in Santa Monica. You can visit the restaurant's official website here. The eatery is open 24 hours a day, 7 days a week.
70796