The "Punky Brewster" Building
Jul 30th, 2013 | By
Lindsay
| Category:
TV Locations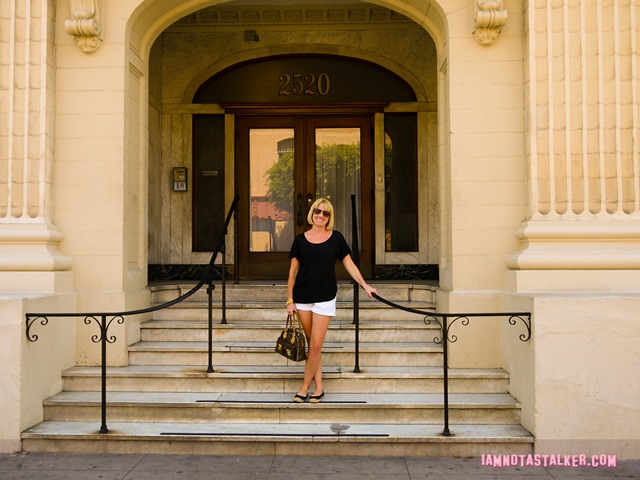 Back in early July, a fellow stalker named Charles posted a comment on my Challenge Lindsay page asking me to track down the building where Punky Brewster (Soleil Moon Frye) lived with her adoptive father, curmudgeon Henry Warnimont (George Gaynes), in the 1980s television series Punky Brewster. Now this stalker absolutely LOVED herself some Punky B! Like loved, loved, loved it! Yes, I wore different colored high-tops in the third and fourth grade. Yes, I donned a skate key around my neck. And yes, I had a Punky Brewster doll. Still do, in fact. It was one of my most prized possessions! So when I received Charles' challenge I couldn't help but wonder why I had never thought to track the place down myself! I immediately got on the case, though, and, thankfully, found the building quite quickly. Once I had the address, I was absolutely chomping at the bit to stalk it, but, unfortunately, had to wait until the Grim Cheaper and I were in L.A. this past weekend. Good things come to those who wait, though.
I found this locale thanks to the fact that in the Season 1 opening credits of Punky Brewster an address number of 2520 was visible on the front door of the apartment building, as you can see below. And while the series was set in Chicago and Henry and Punky were said to live at 2520 Pierce Street in the Windy City (a location which doesn't actually exist), I had a feeling that their building was actually located somewhere in Los Angeles, most likely in the downtown area. So I did a Google search for "2520", "Los Angeles" and "apartments" and, sure enough, one of the results turned out to be Henry and Punky's building! Yay!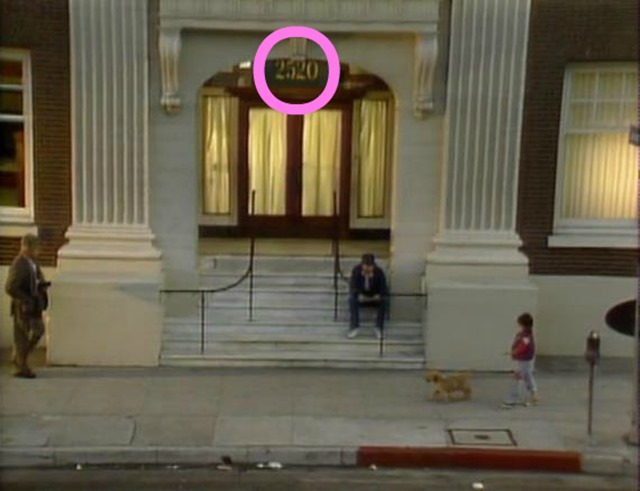 I literally could NOT have been more excited to see the building in person, especially being that it still looks EXACTLY the same as it did in 1984 when it first appeared on Punky Brewster – in the pilot episode which was titled "Punky Finds a Home: Part 1."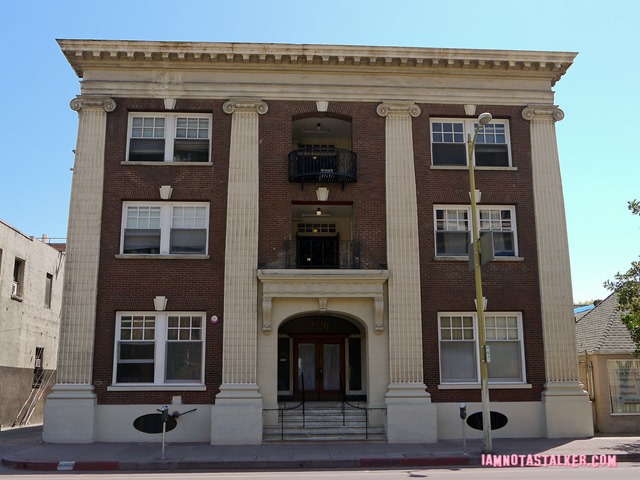 Even the "2520" address marker has not been altered since filming took place. LOVE IT!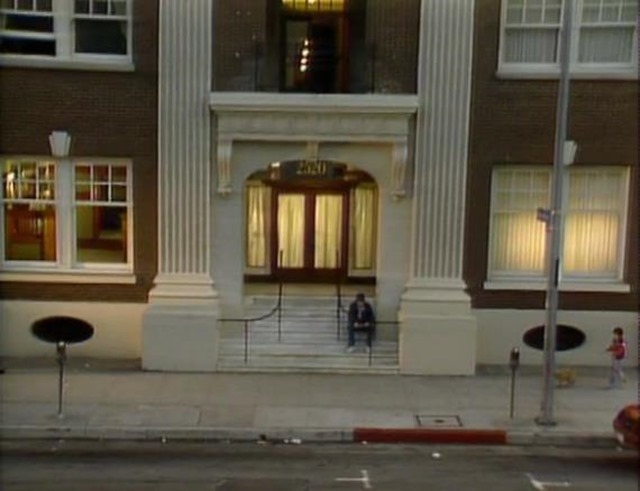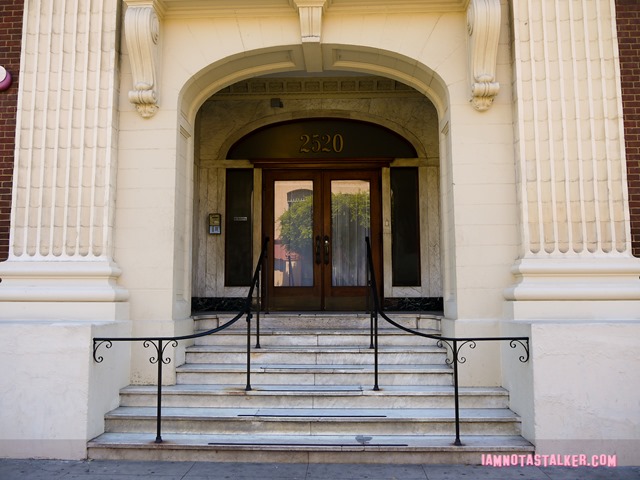 As soon as we pulled up to the building, I couldn't help but belt out the Punky Brewster theme song, much to the GC's chagrin. (Actually he's lucky I didn't make him lie down in the street so that I could walk over him a la Henry in the opening credits. ;)) And yes, I still know the whole thing by heart. "Maybe the world is blind . . . or just a little unkind. Don't know. Seems you can't be sure . . . of anything anymore . . . although, you may be lonely and then, one day you're smiling again. Every time I turn around . . . I see the girl who turns my world around, standing there . . . every time I turn around . . . her spirit's lifting me right off the ground. What's gonna be? Guess we'll just wait and see."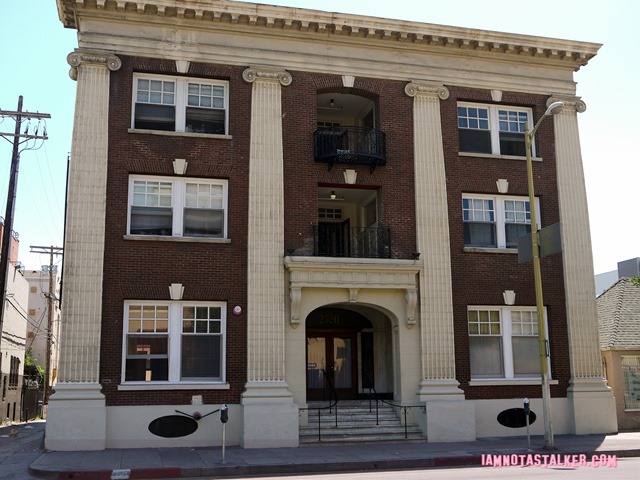 In real life, the building is named the Trebor Apartments and it was originally built in 1909.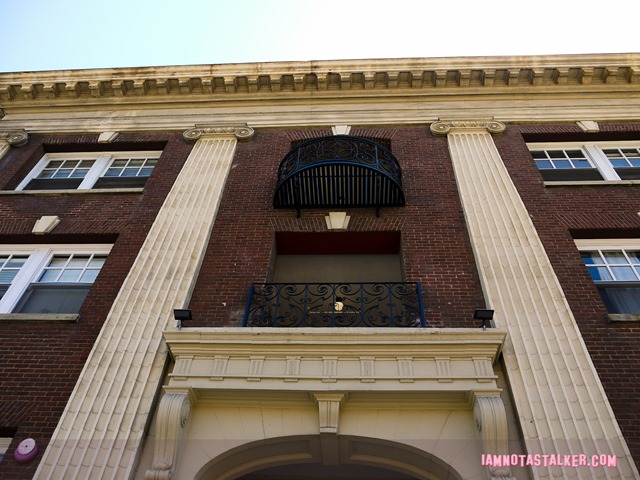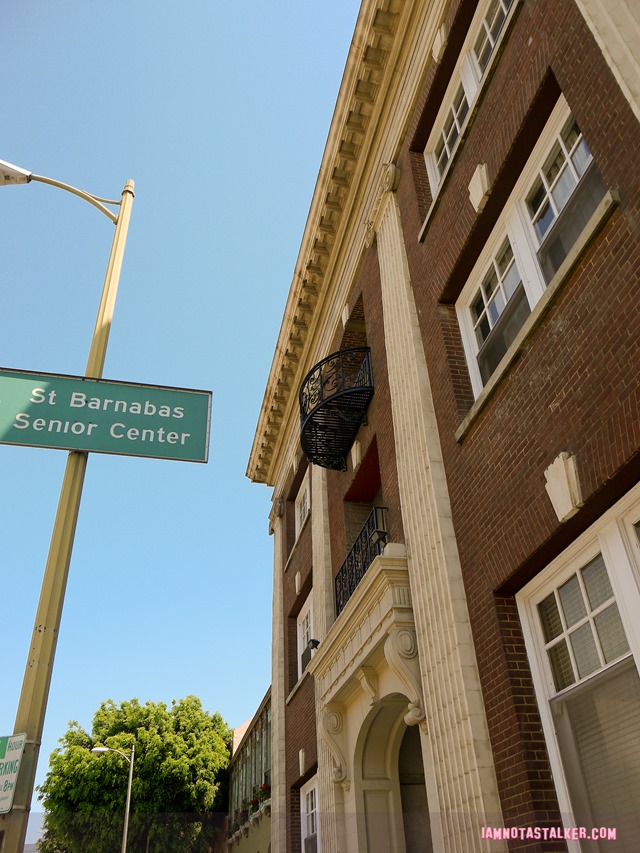 In the opening scene of "Punky Finds a Home: Part 1", Punky is shown putting her dog, Brandon, in a bag and pulling him up onto the apartment's fire escape using a rope pulley.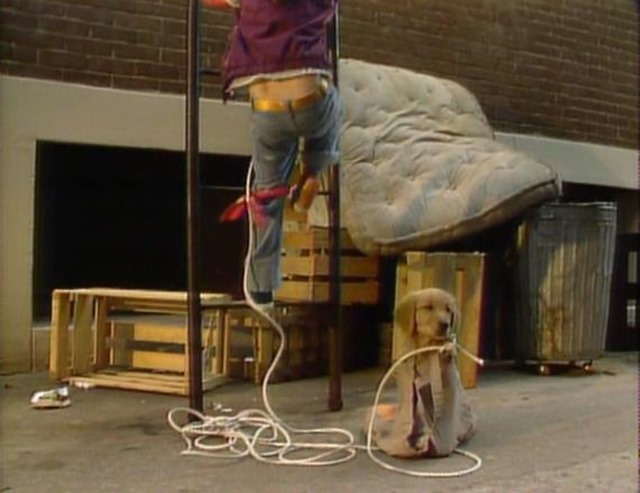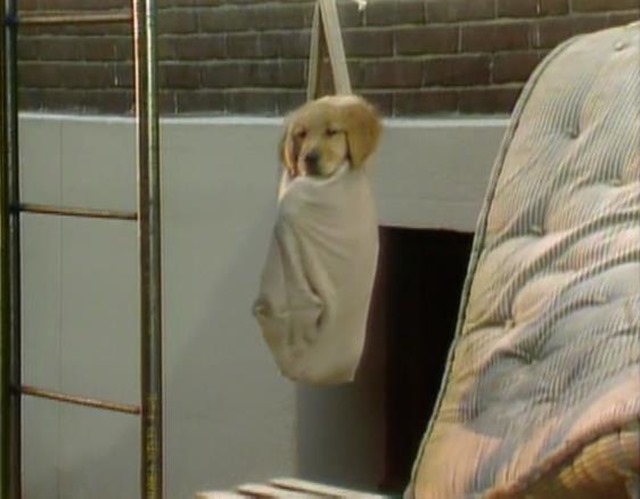 And while I had assumed that the scene was most likely shot elsewhere – quite possibly on a studio lot – as it turns out, I was wrong. While I was stalking the place, I decided to venture around to the side of the building to see if there was a fire escape there. Sure enough, there was – and it still bears the same ornate ironwork that appeared in the episode, which I could NOT have been happier to see! (And believe me, if I could have figured out a way to get up on that fire escape to pose for a picture, I so would have! ;))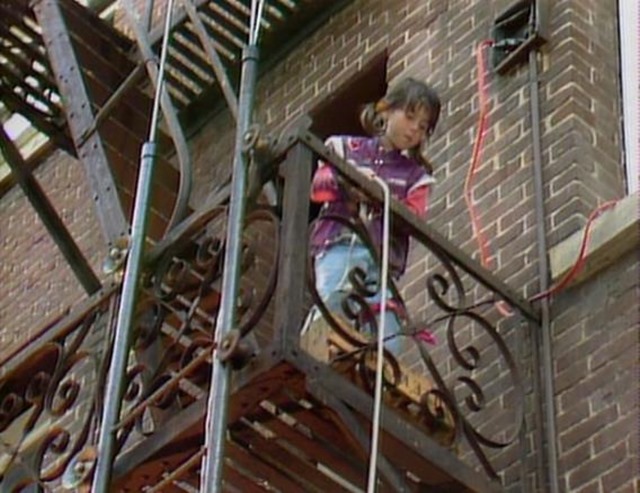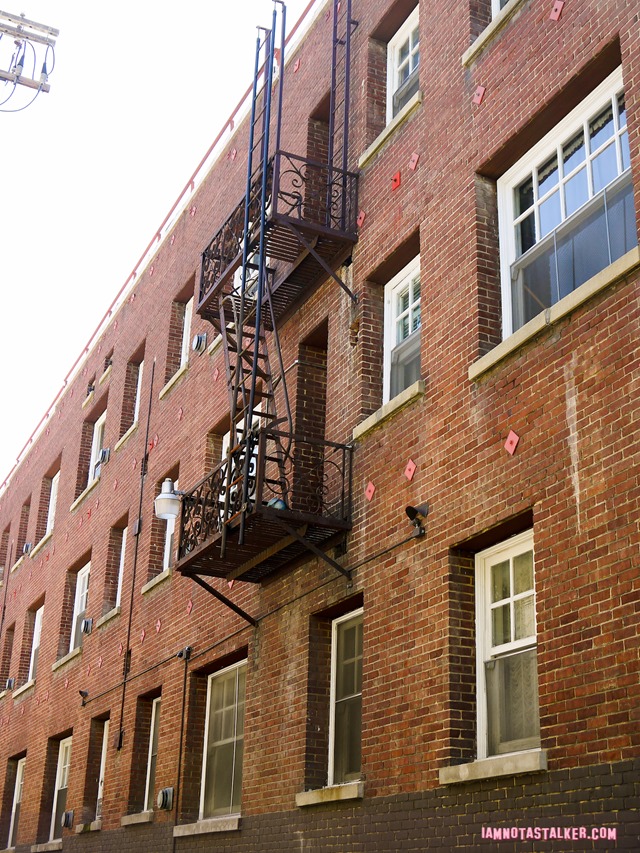 The interior of Henry and Punky's building was, of course, just a set built on a soundstage – first at NBC Studios (now The Burbank Studios) in Burbank and then later at the now defunct Metromedia Square in Hollywood. (Metromedia Square, which later became Fox Television Center, was demolished in 2003 and is now the site of Helen Bernstein High School, aka William McKinley High School from Glee, which I blogged about here.)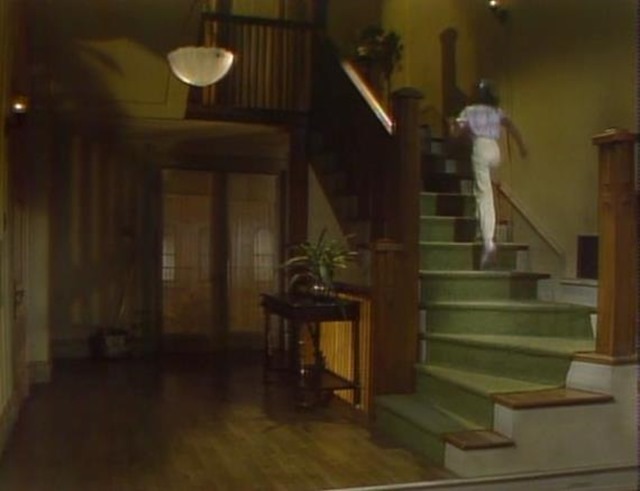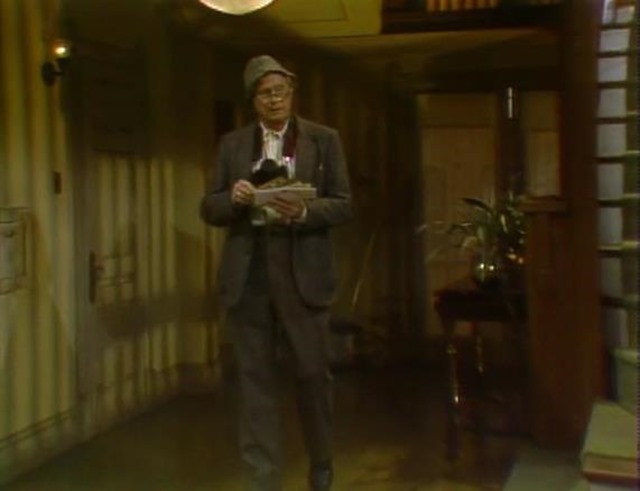 The interior of Henry and Punky's apartment was also just a set. LOVE the Michael Jackson poster in the second screen capture below. 🙂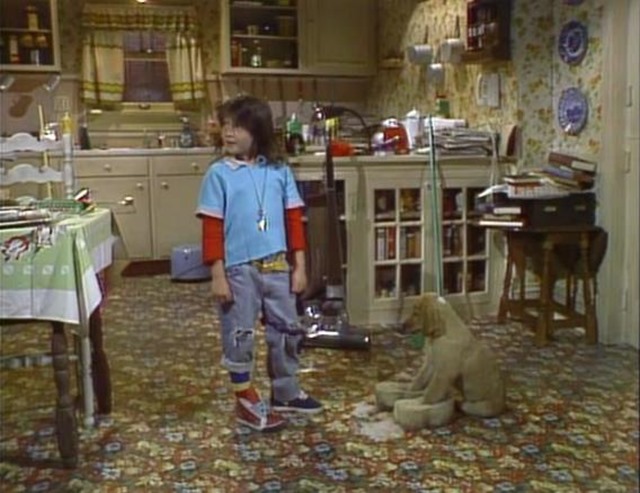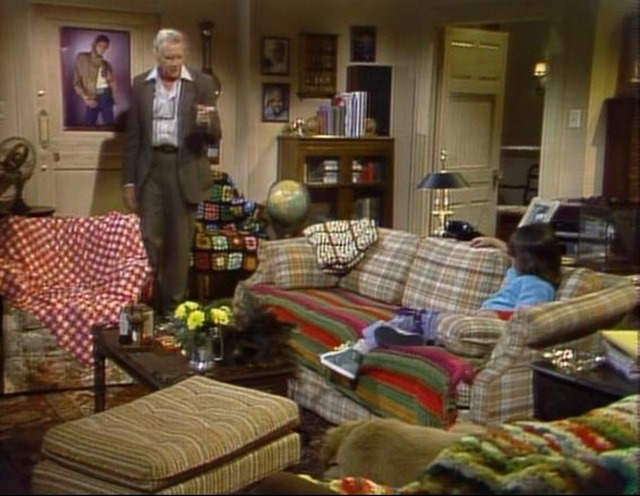 You can watch the Punky Brewster opening theme, in which the Trebor Apartments are featured quite extensively, by clicking below.
Thanks to the Silent Locations blog, I also learned that the Trebor Apartments appeared briefly in the 1926 silent film The Strong Man, as the spot where 'Lily' of Broadway (Gertrude Astor) hailed a cab with Paul Bergot (Harry Langdon).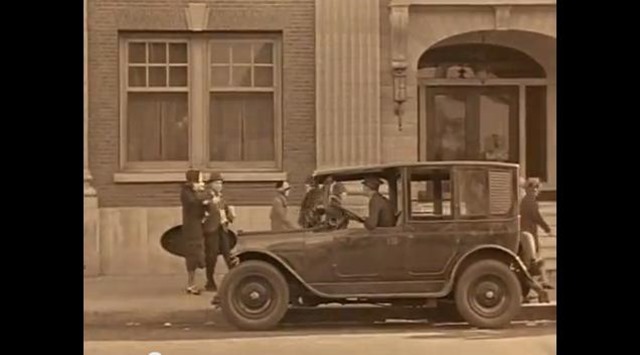 For more stalking fun, be sure to follow me on Facebook, Twitter and Instagram. And you can check out my other blog, The Well-Heeled Diabetic, here.
Big THANK YOU to fellow stalker Charles for challenging me to find this location! 🙂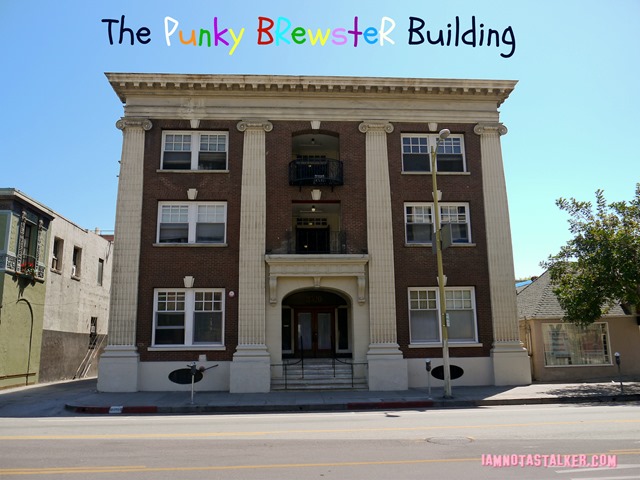 Until next time, Happy Stalking! 🙂
Stalk It: The Punky Brewster apartment building is located at 2520 West 7th Street, just west of MacArthur Park, in Los Angeles.
71582