Mr. Y's Apartment from "Behind the Candelabra"
Aug 9th, 2013 | By
Lindsay
| Category:
TV Locations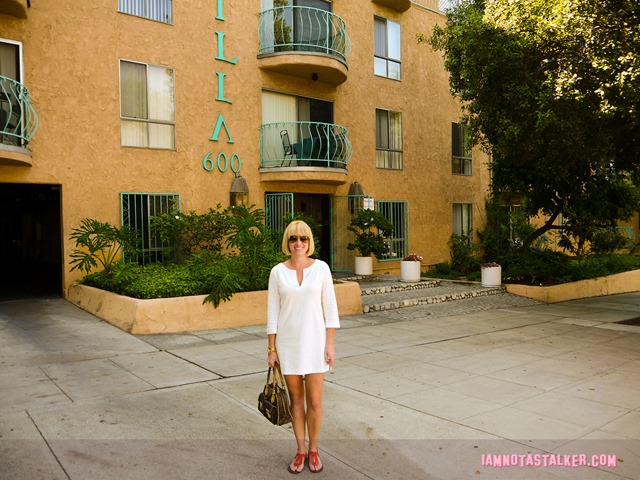 Back in June, while doing research on the house where Liberace (Michael Douglas) lived in Behind the Candelabra (which I blogged about here), I came across a fabulous production slideshow about the movie on HBO.com.  The slideshow featured behind-the-scenes images of several of the locations used in the biopic and one – the mid-century modern-style apartment where drug dealer Mr. Y (Nicky Katt) lived – had me absolutely drooling.
The caption included with the image of the apartment (which is pictured below) stated, "Shot on location in Burbank, this penthouse was owned by Elvis Presley's hairdresser and had been abandoned for years.  Biomorphic plaster wall treatment was original to the unit."  Well, believe you me, I could NOT take my eyes off of that unique "biomorphic plaster wall treatment" and became bound and determined to track the place down and stalk it.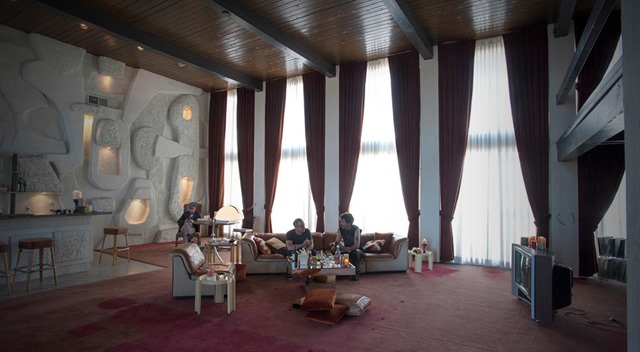 So I did a Google search for "penthouse" and "Burbank" and the first result to come back was a January 2013 Los Angeles Times article about a 1970s-era building with a penthouse located at 600 East Olive Avenue that had just been sold for $15.6 million to the Champion Real Estate Company.  Unfortunately though, no photographs of the actual penthouse unit were posted online, so I was unable to verify if it was right location.  Then, on a hunch, I did a Google search for "Behind the Candelabra" and "600 East Olive Avenue" and, sure enough, found this July 2012 posting on fave website OnLocationVacations in which a commenter named Steve shared that the flick was filming at that address.  Thank you, Steve!  So I ran right out to stalk the building while I was in L.A. two weekends ago.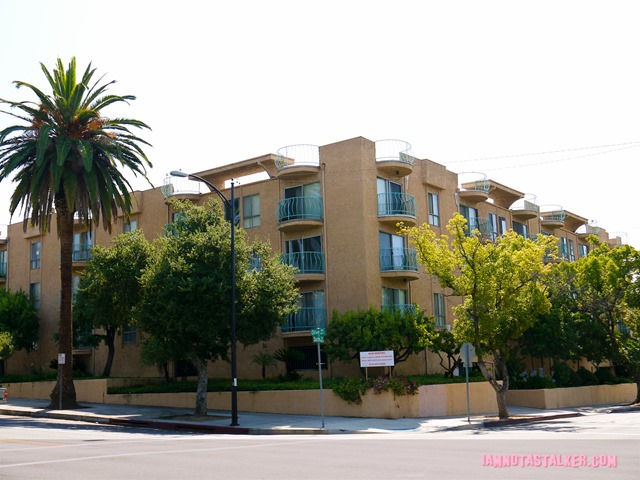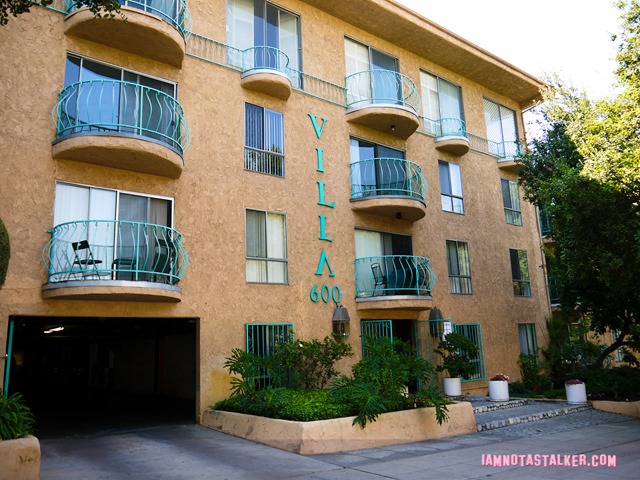 The 62-unit building, which was formerly named "Villa 600", but is now known as "Villa Olivia Apartments", was originally constructed in 1973 by Burbank-area architect August Bacchetta and was still owned by the Bacchetta family up until the recent sale.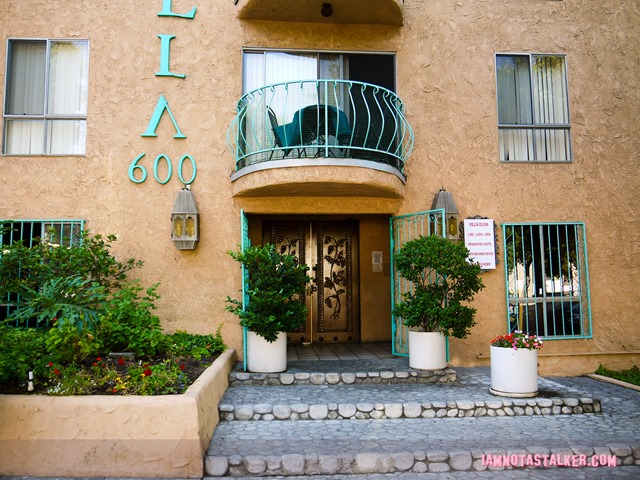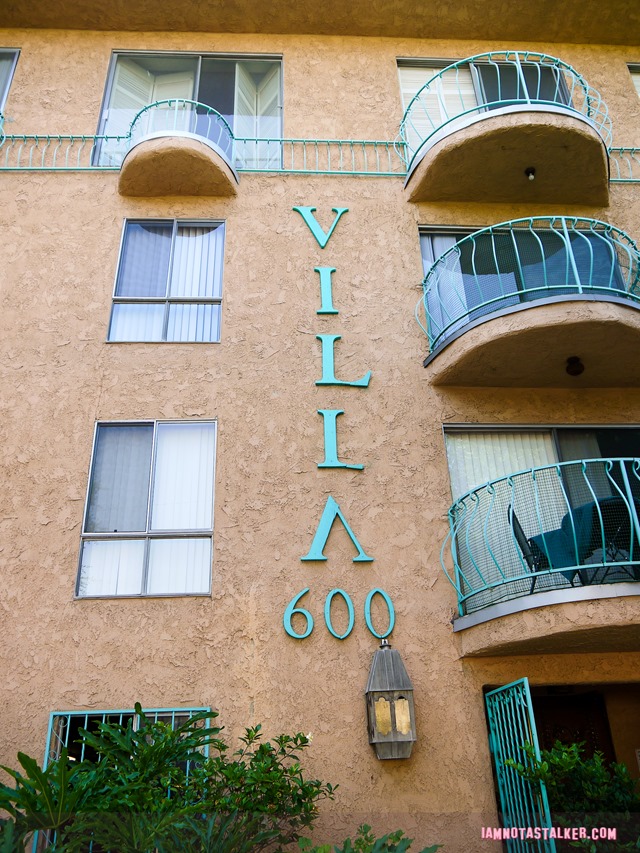 According to the L.A. Times article, the penthouse (pictured below in a real estate listing photo) boasts a whopping 8,000 square feet of living space, as well as a rooftop patio and pool.  It was originally constructed to be used as an owner's unit and, as stated in this article, was lived in by members of the Bacchetta family up until two years prior to the sale – which leads me to believe that it was never actually occupied by Elvis' hairdresser (a man named Larry Geller) unless the family leased it out to him at some point in time.  (It was most definitely never owned by Geller, though, as was stated in the Behind the Candelabra production notes.)  Of the complex, real estate agent Tyler Stevens says, "It reflects an era gone by when builders constructed apartment buildings with an owner unit, and this particular owner unit was highly unusual."  Um, you can say that again!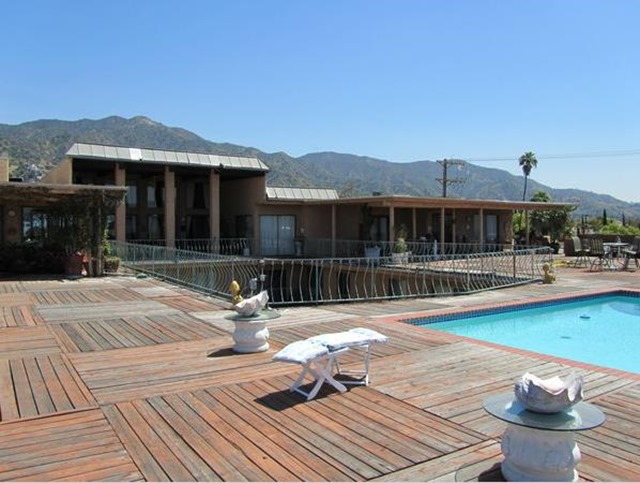 The penthouse's rooftop patio, which is absolutely massive, is semi-visible in the photographs below.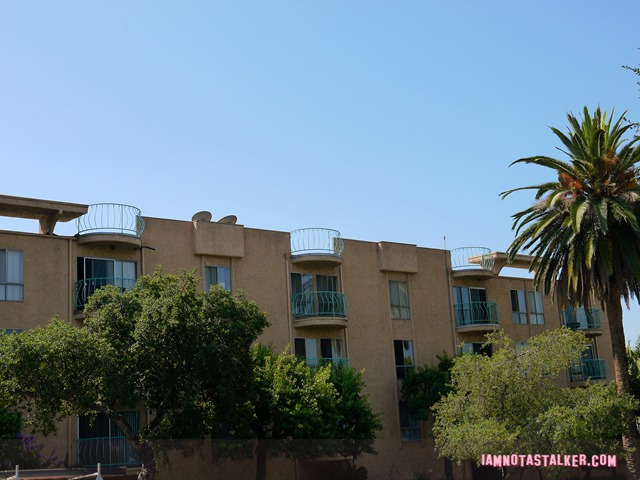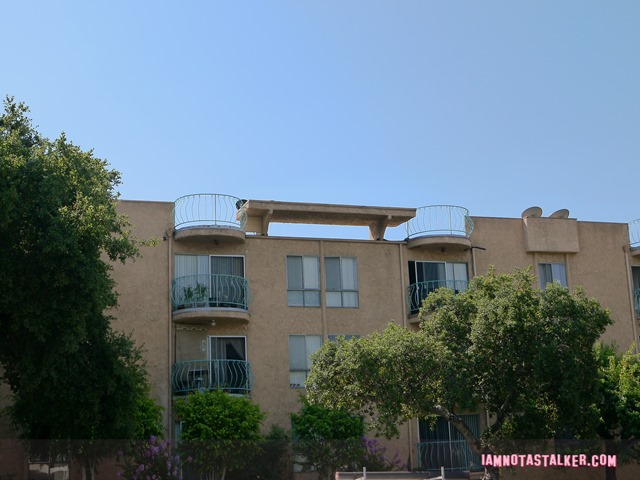 Sadly, the Champion Real Estate Company began renovating the building immediately upon purchasing it and plans are currently in the works to subdivide the penthouse (which is denoted with a pink arrow below) into two apartment units, as well as a common-area screening room and gym.  Boo!  You can see a rendering of what the site is going to look like post-remodel here.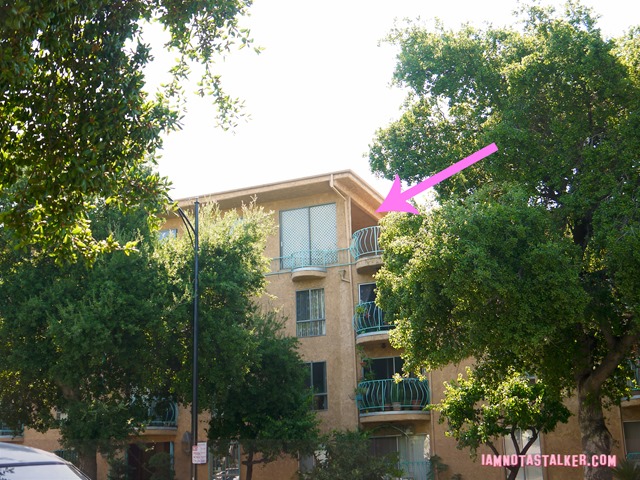 Mr. Y's apartment only appeared twice in Behind the Candelabra, in two very brief scenes.  It first showed up in the scene in which Scott Thorson (Matt Damon) dropped by Mr. Y's to score drugs after realizing that his longtime lover, Liberace, was most likely going to break up with him in the very near future.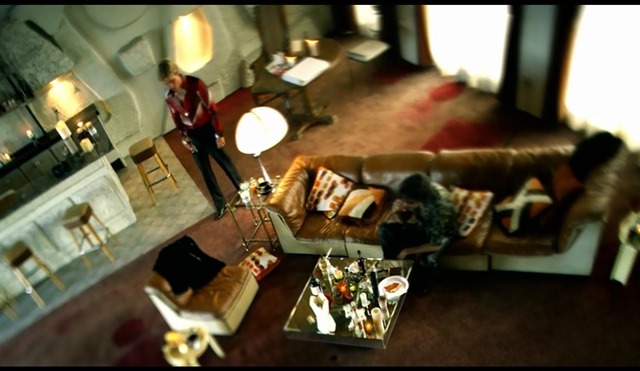 It next popped up in the scene in which Scott, who has just been unceremoniously dumped by Liberace, is shown watching the pianist's performance at the 54th Annual Academy Awards on TV.  Unbelievably, very little of that amazing biomorphic plaster wall was shown in either scene.  (According to a 2013 The New York Times article, the Mr. Y character was based on Scott Thorson's real life drug dealer Eddie Nash, a nightclub owner who is said to have ordered the so-called Wonderland Murders.)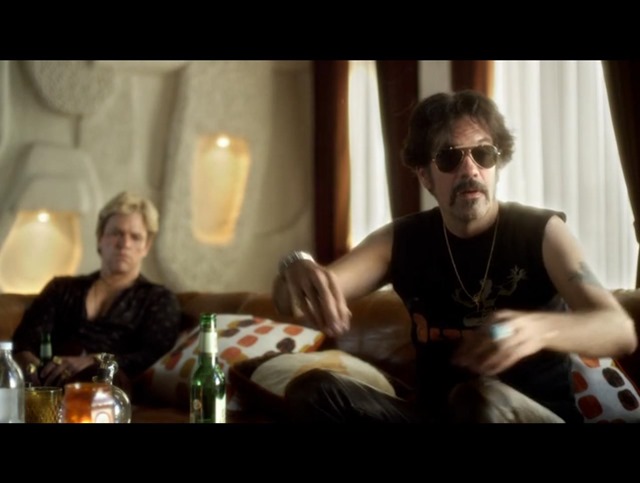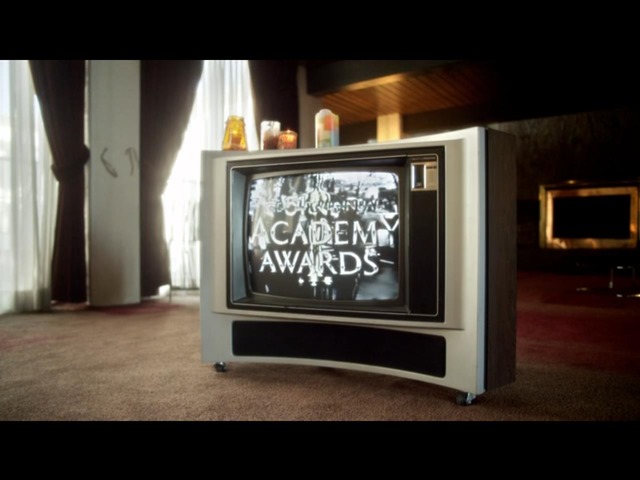 According to a super-nice construction worker that we happened to speak with while we were stalking the place, the penthouse (pictured below in an aerial view) is actually in fabulous condition, despite being vacant for several years.  So I am guessing that the stained rug that appeared in Behind the Candelabra was set decoration and not the unit's actual carpeting.  Don't quote me on that, though.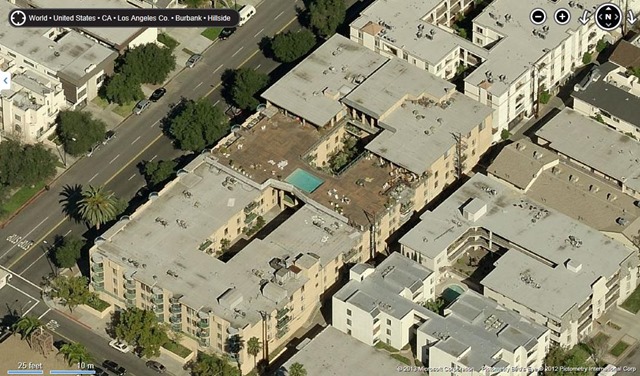 For more stalking fun, be sure to follow me on Facebook, Twitter and Instagram.  And you can check out my other blog, The Well-Heeled Diabetic, here.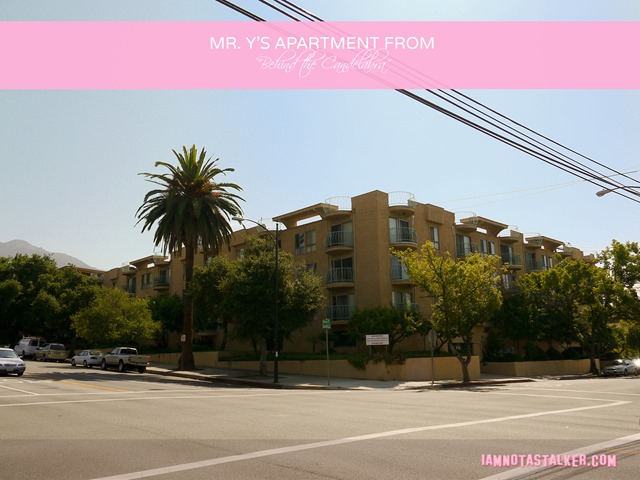 Until next time, Happy Stalking! 

Stalk It: Mr. Y's apartment building from Behind the Candelabra is actually the Villa Olivia Apartments which are located at 600 East Olive Avenue in Burbank.  You can visit the complex's official website here.
72186