Lindsay Lohan's Former Venice Home
Aug 20th, 2013 | By
Lindsay
| Category:
Celebrity Homes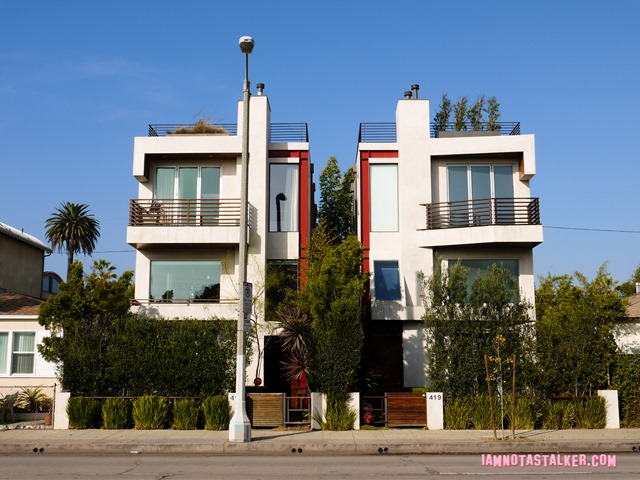 I had originally planned on writing about a different location for today's post, but last night, when the Grim Cheaper and I sat down to watch Oprah Winfrey interview Lindsay Lohan on Oprah's Next Chapter, I was reminded of a LiLo locale that I had stalked last November – the Venice Beach house where the troubled star lived for about a year in 2011 following a 90-day stint at the Betty Ford Center.  And I just have to say here that the Oprah interview (which was best summed up in this Entertainment Weekly article written by Lanford Beard) was not only thoroughly disappointing and disheartening, but seemed entirely contrived.  As someone who is quite familiar with addiction (I helped a loved one through a years-long rehab process), it did not seem to me that Lindsay was being at all truthful in the interview.  Maybe she just did not want to be truthful in front of the cameras to all of America – which is fine.  I just hope that she is being truthful with herself behind the scenes and that she continues to get the help that she so obviously needs.  I'm rooting for her.
Lindsay moved into the ultra-modern, 3,100-square-foot abode, which was originally built in 2007, on January 3rd, 2011.  While several sources claim that Lohan purchased the residence, being that Zillow states that the place was last sold in January 2008 (for a cool $2.25 million), a full three years before Lilo moved in, that information is obviously incorrect.  Lindsay only ever leased the property, which you can check out some great interior photographs of here, at what was apparently a rate of around $7,100 a month!  The pad, which is surprisingly close to the street and easily accessible to paparazzi, boasts 4 bedrooms, 3.5 baths, a two-story main living space, an ironwood patio, a floating stairway, 20-foot-plus high ceilings, poured concrete floors, a forged steel fireplace, two living rooms ('cause one just isn't enough), a studio, a ginormous rooftop deck (that Lindsay enclosed with bamboo fencing to keep out prying eyes during her tenure), city and mountain views, mosaic tile work, Viking appliances, European fixtures, mahogany cabinetry, and a private two-car garage.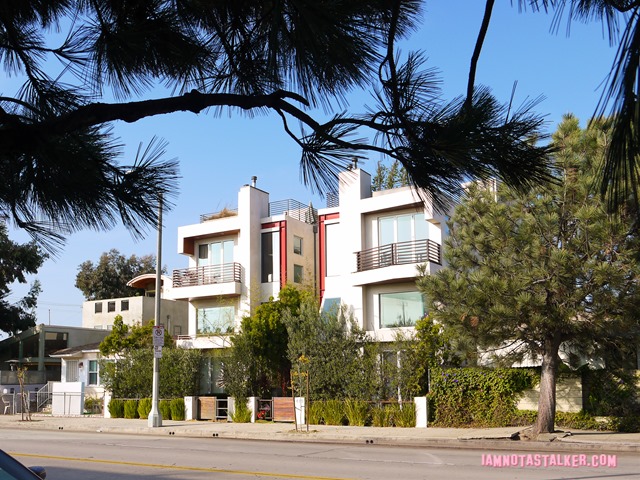 It also just so happens to be located right next door (we're talking thisclose) to the mirror-image house where LiLo's ex, DJ Samantha Ronson, lived at the time.  (Sam has since vacated the premises.)  Ronson was apparently not very happy about her new neighbor.  On Lindsay's move-in day, she was quoted as saying, "I didn't plan it this way."  And when a photographer asked her if she had any New Years resolutions, she replied, "No.  I'm too pissed off right now."  (You can see some photographs of the interior of Ronson's house from the time that she lived there, here.)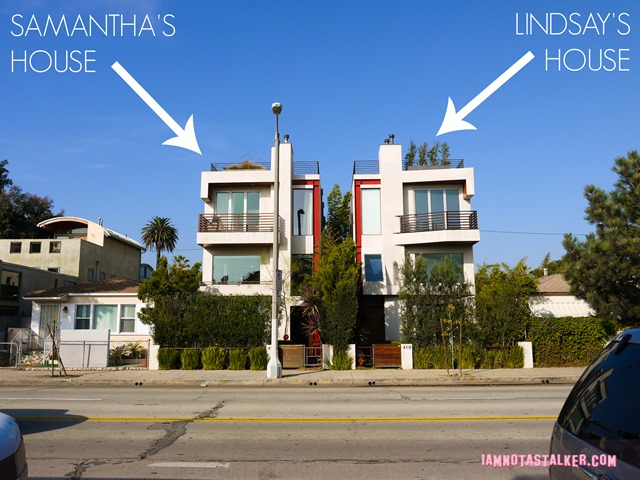 Samantha wasn't the only one unhappy about the home's new occupant.  According to a New York Post article, one neighbor was quoted as saying, "Seriously, every time we heard a siren we hoped and prayed it was the police carting her off again and we would be left in peace.  It was a nightmare when she was here … [Samantha Ronson] has lived here for ages and she's never been any drama, she's very low key and just goes about her business, but Lohan was like a hurricane, or some other natural disaster tearing through the neighborhood."  Yipes!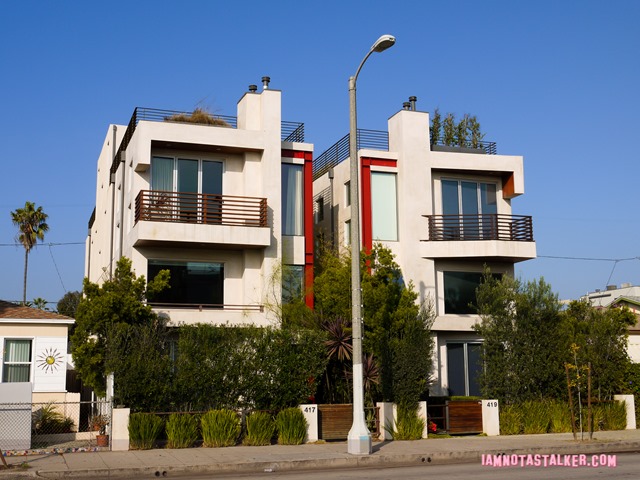 On January 22nd, shortly after moving into the new house, Lindsay visited nearby jewelry store Kamofie at 1350 Abbot Kinney Boulevard to try on some baubles.  She was later accused of stealing a necklace from the store and wound up being charged with violating her probation and was sentenced to 35 days of house arrest at her Venice pad as punishment.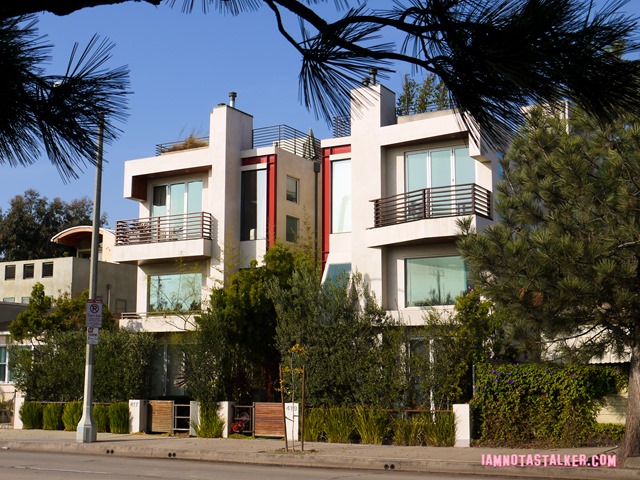 The actress kept herself quite busy while on house arrest, though, and used the Venice pad as a frequent filming location during that time.  It was there that Lindsay shot her infamous commercial for penny auction website Beezid.com.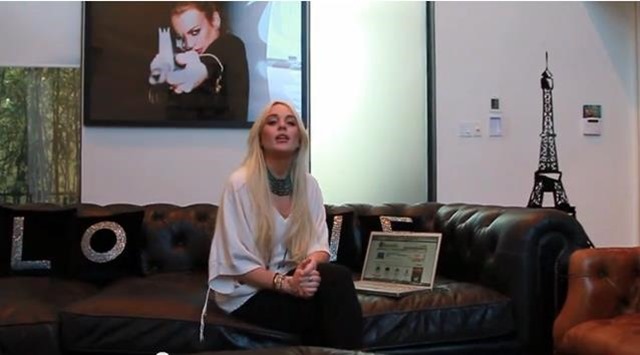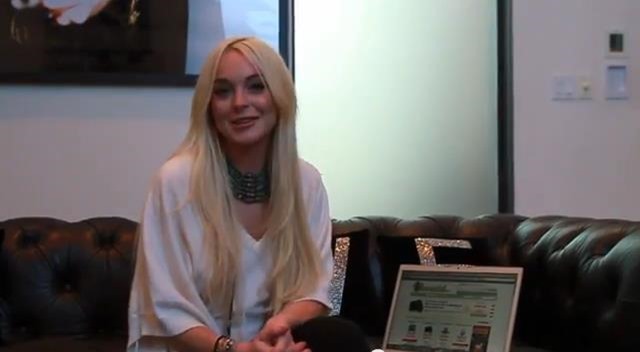 You can watch that commercial by clicking below.
She also posed for the July 2011 issue of Italian Vanity Fair at the house.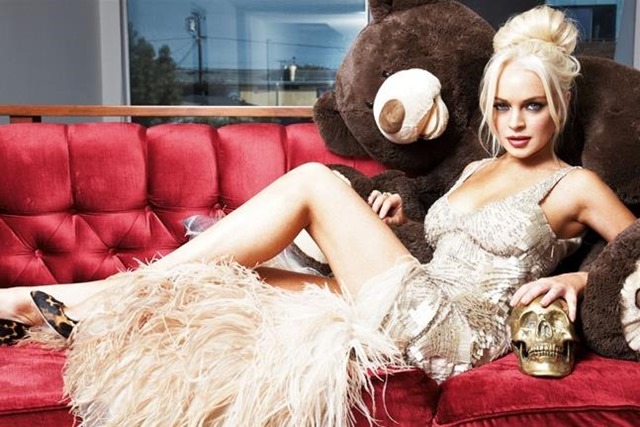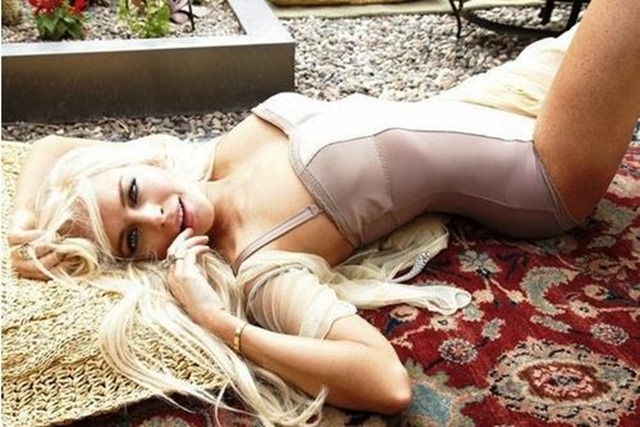 And she sat down for an interview for Air New Zealand's On the Skycouch with Rico at the dwelling.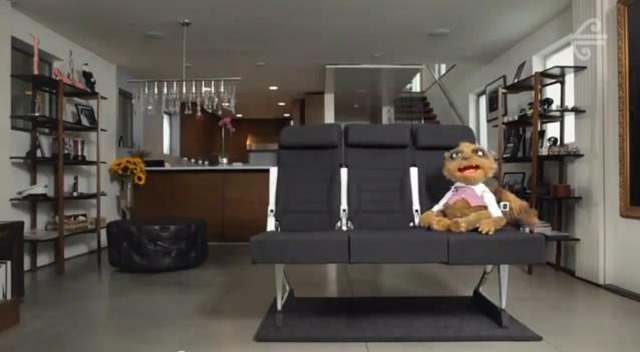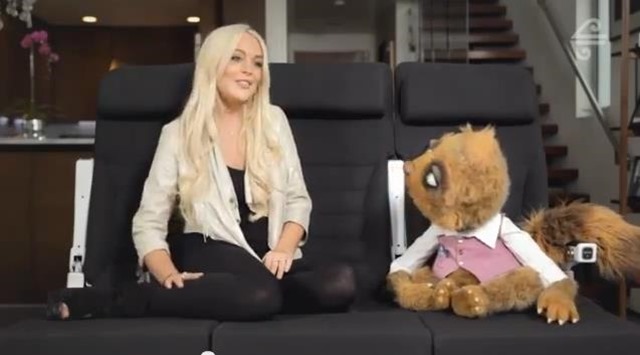 After Lilo moved out in January 2012, the property was used in an episode of LX.TV Open House (yeah, I'd never heard of it, either

).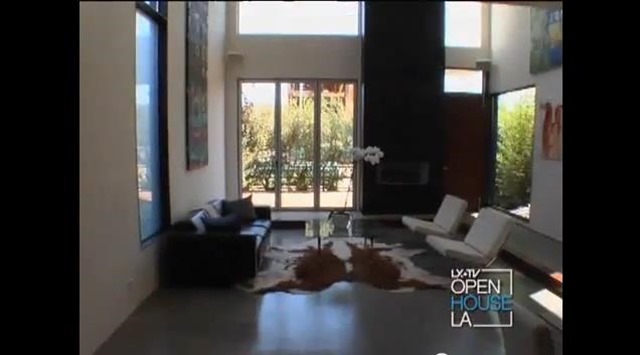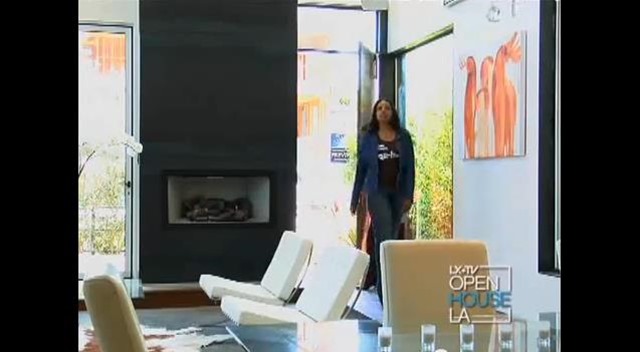 And while The Huffington Post reports that the Venice residence was featured in an episode of Million Dollar Decorators, that information is actually incorrect.  The home that appeared on MDD was actually Lindsay's Beverly Glen rental (pictured below), which she moved into in 2012.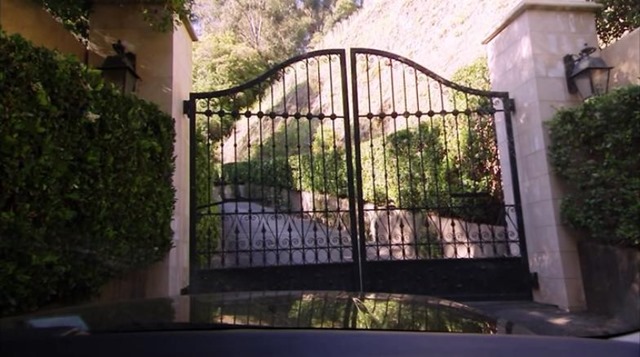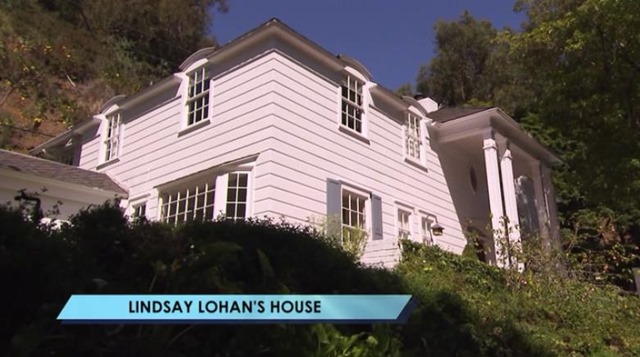 For more stalking fun, be sure to follow me on Facebook, Twitter and Instagram.  And you can check out my other blog, The Well-Heeled Diabetic, here.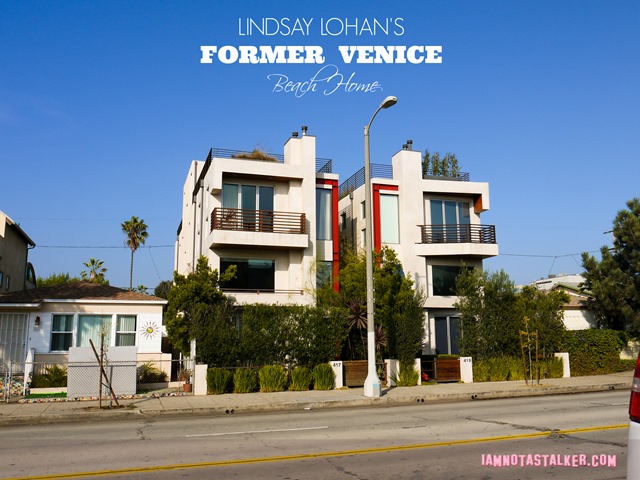 Until next time, Happy Stalking! 

Stalk It: Lindsay Lohan's former Venice Beach home is located at 419 Venice Way in Venice.  Samantha Ronson's former home is located right next door at 417 Venice Way.
72498