Dawnridge – Tony Duquette's Former House
Aug 26th, 2013 | By
Lindsay
| Category:
This and That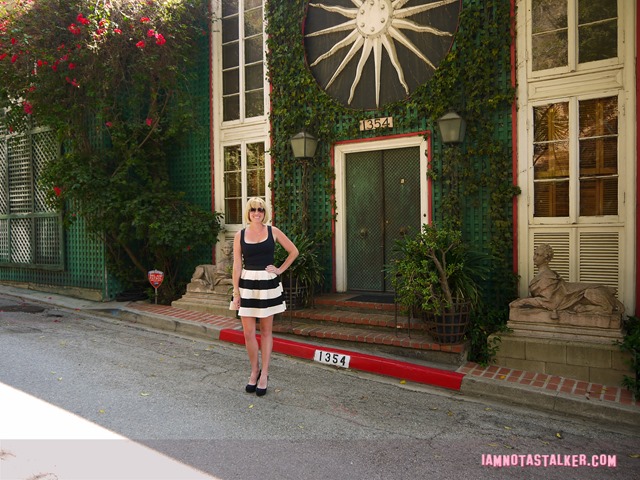 Last month, while perusing the July 2013 issue of InStyle magazine, I became just a wee-bit intrigued by the spot where the cover shoot with actress Salma Hayek took place – a residence formerly owned by legendary designer Tony Duquette that the article described as an oft-filmed-at locale.  After reading through the story, I immediately ran to my computer to try to track the house down, which I, thankfully, managed to do fairly quickly.  And my fascination only grew once I came across these uh-ma-zing photographs of the ultra-unique and visually mesmerizing property.  While the interior of the house is pretty spectacular, it was the gardens that had me drooling.  The outdoor space is like a fantasy land straight out of a movie, filled with twinkling lanterns, exotic statuaries, and overhanging trees.  Drool!  So I dragged the Grim Cheaper right on out to Beverly Hills to stalk the place while the two of us were in Los Angeles a couple of weeks back.
Tony Duquette, who designed everything from sets to costumes to home interiors to jewelry during his 85-year lifetime and whose motto was "More is more" (LOVE IT!), devised the dwelling himself in 1949 along with architect Casper Ehmcke.  The property, which was the primary residence of Tony and his wife, Elizabeth, originally consisted of a 30-foot by 30-foot box.  The couple expanded and enhanced the site, which they dubbed "Dawnridge," throughout the years, ultimately creating a whimsical, colorful and eye-catching abode that is like nothing else that I have ever seen.  Just a few of the unique design elements they added include an enclosed indoor terrace with a mirrored ceiling, giant gold-plated antique lobsters, two 18th-Century Venetian dolphin sculptures, carvings from Southeast Asia, red-lacquered "Queen Anne" chairs, an abalone and amethyst crystal chandelier, and lots and lots of leopard vinyl cloth.  Today, the home boasts three bedrooms, four baths, 2,746 square feet of living space, and a half-acre of land.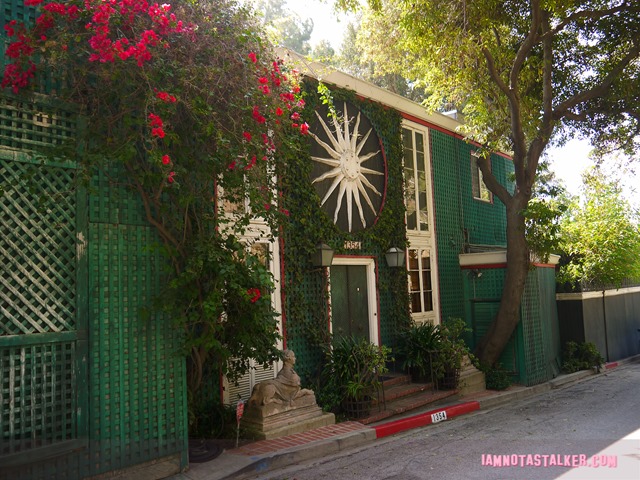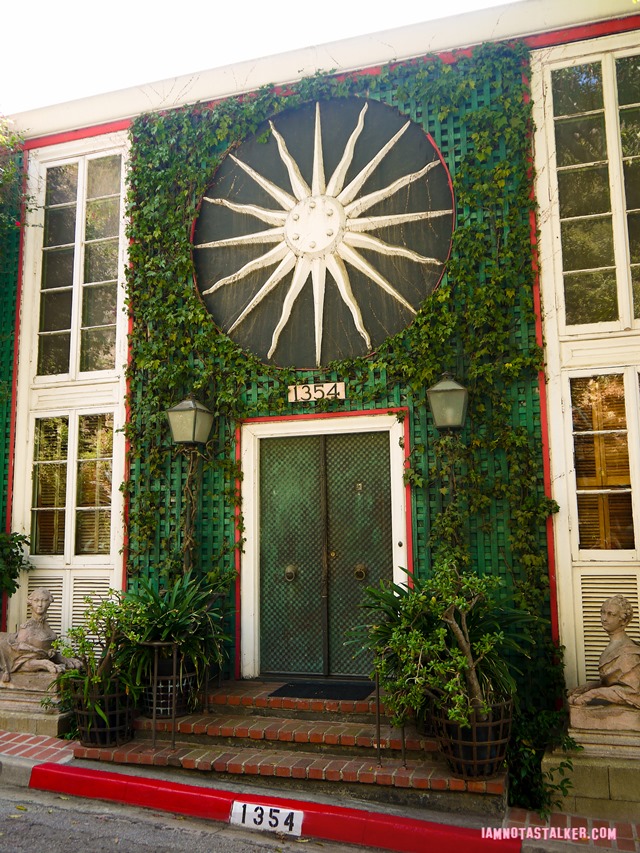 That half-acre of lush land, which can just barely be glimpsed from the road, features a multi-level garden, over two hundred different species of plants, seven pagodas, a lake, an Indian temple, several cantilevered pavilions (that Duquette called "spirit houses"), and a swimming pool.  What I wouldn't give to see it in person!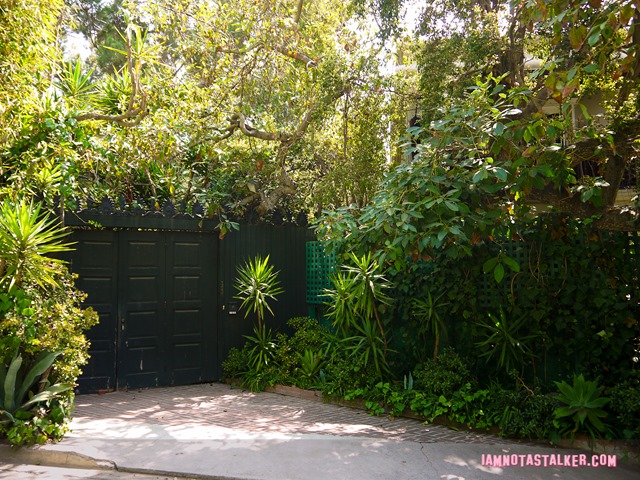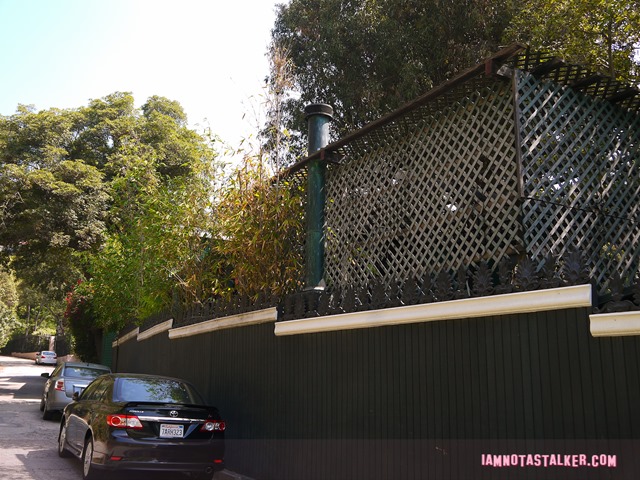 After Tony's death in 1999, Dawnridge was purchased by his longtime business partner and protégé, Hutton Wilkinson, who now lives there with his wife, Ruth.  The couple continue to update and enhance the residence to this day, which I honestly would not have thought possible.  But, hey, more is more, right?  You can read a more in-depth history on the house and all of its unique design elements here.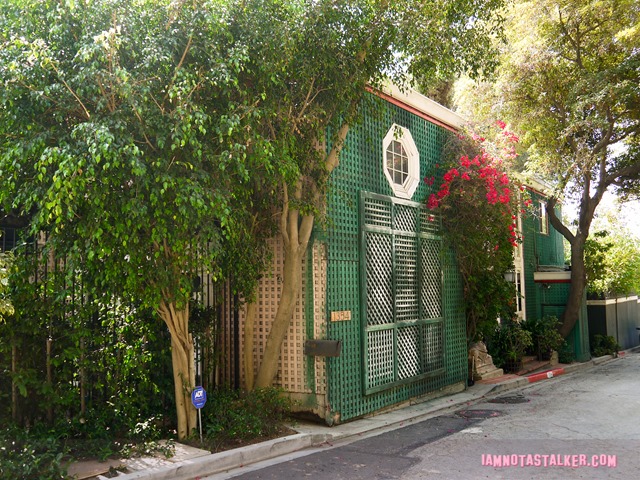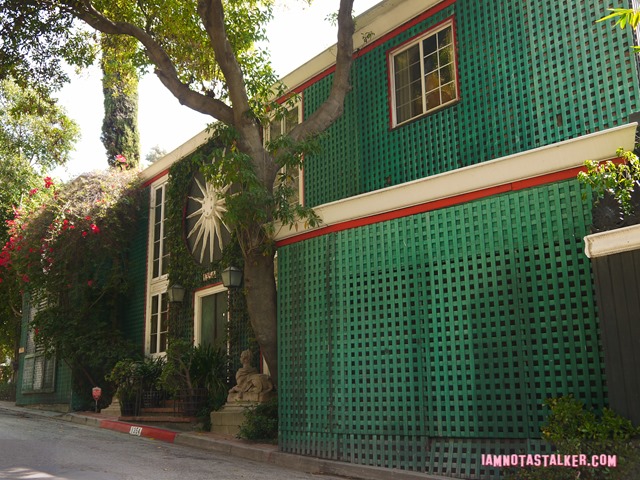 Unfortunately, very little of the property can actually be seen from the street, but what is visible is pretty darn unique.  I am absolutely in LOVE with the front doors.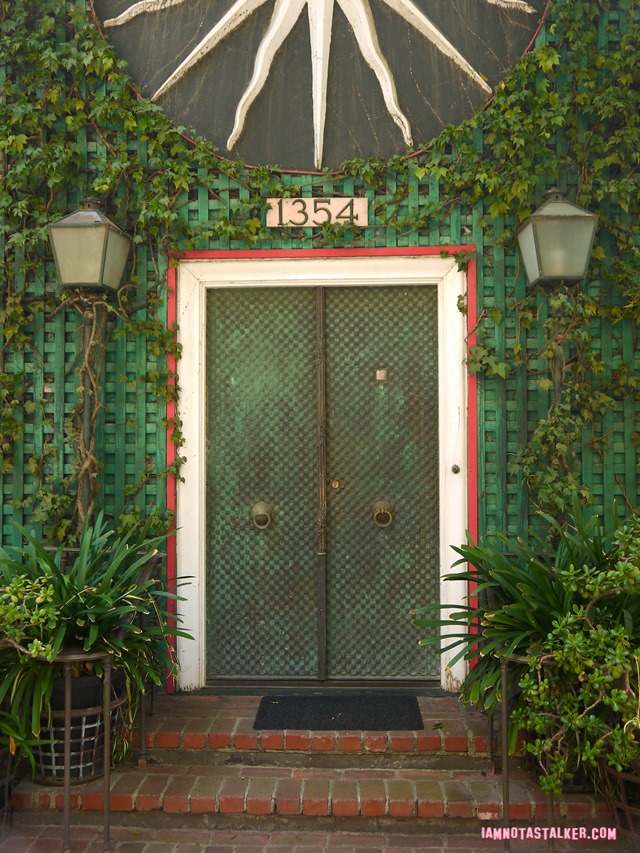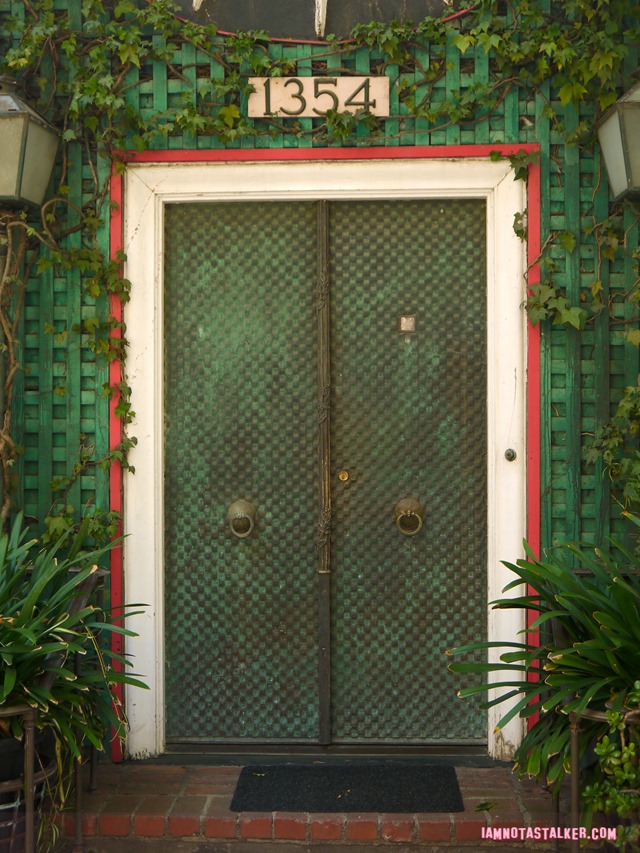 Photographs from Salma Hayek's July 2013 InStyle cover story, which was titled "She's Only Just Begun," are pictured below.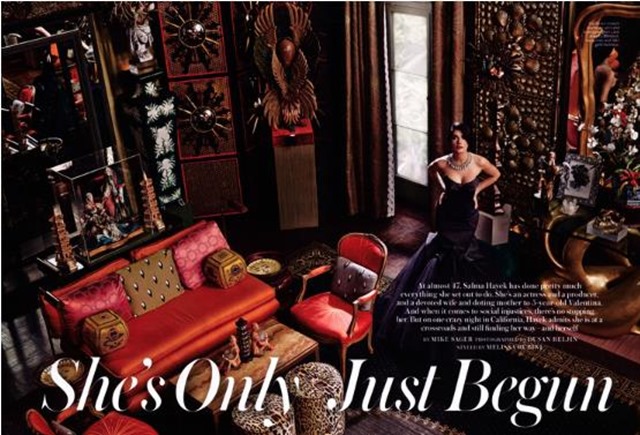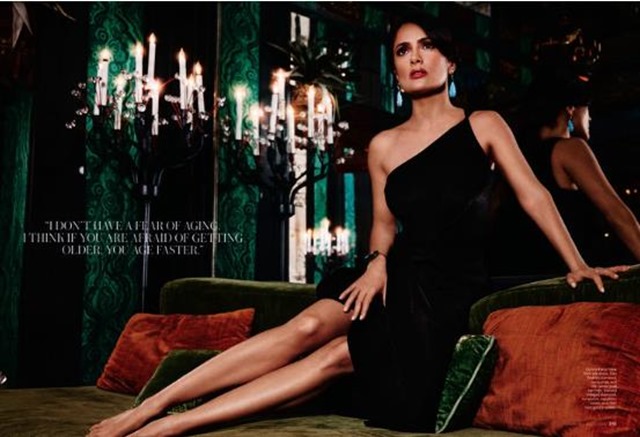 She is hardly the first star to have posed at the property, though.  Just a few of the other celebrities who have been lensed at Dawnridge include Shakira, who was photographed there for a Latin version of Harper's Bazaar magazine.  (I am unsure of what year that particular shoot took place.)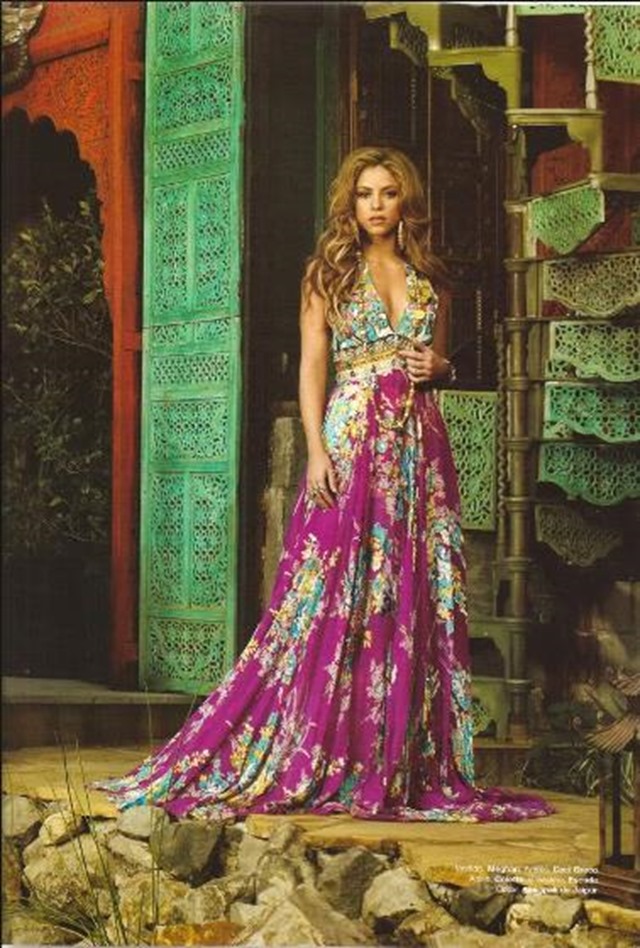 Sharon Stone posed there, with Tony Duquette, who was her good friend/neighbor, for the October 1999 issue of Town & Country magazine.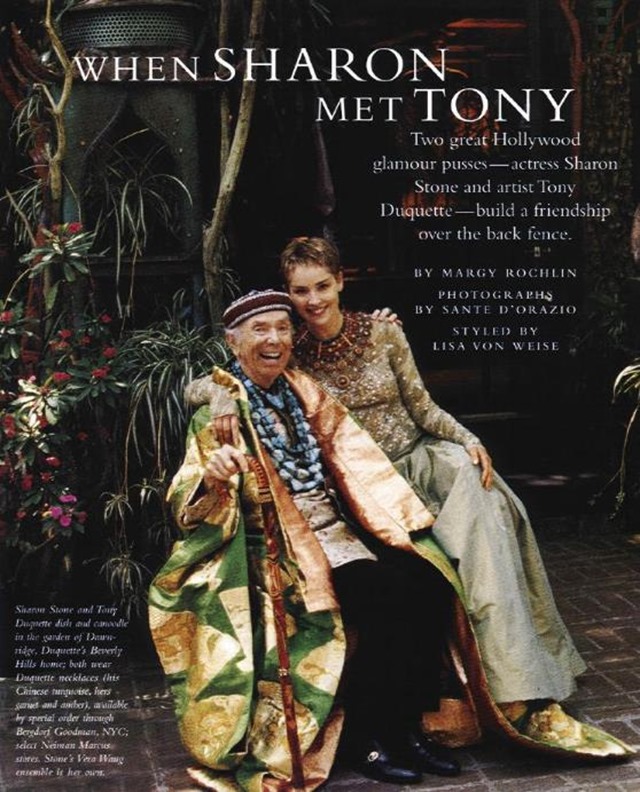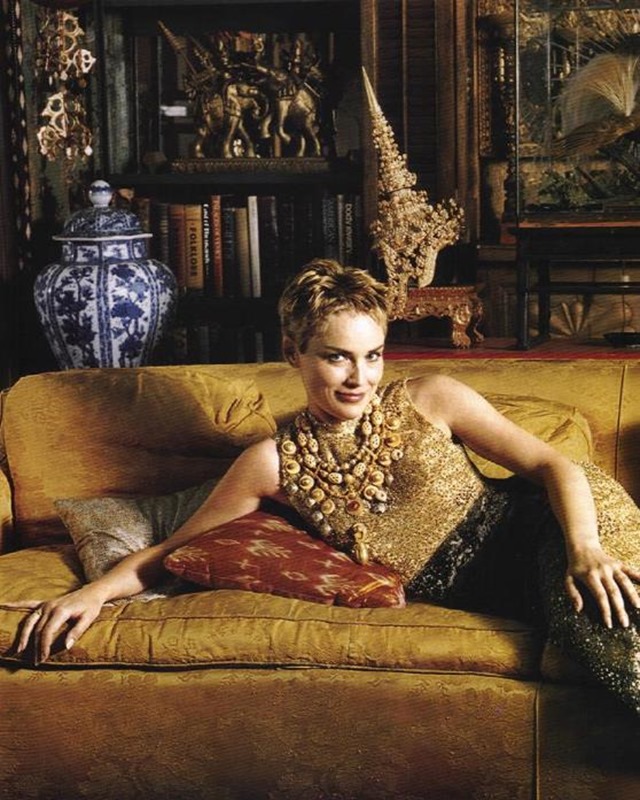 Jennifer Love Hewitt was photographed at Dawnridge, along with her dog Charlie, for the May 8th, 2006 "World's Most Beautiful" issue of People magazine.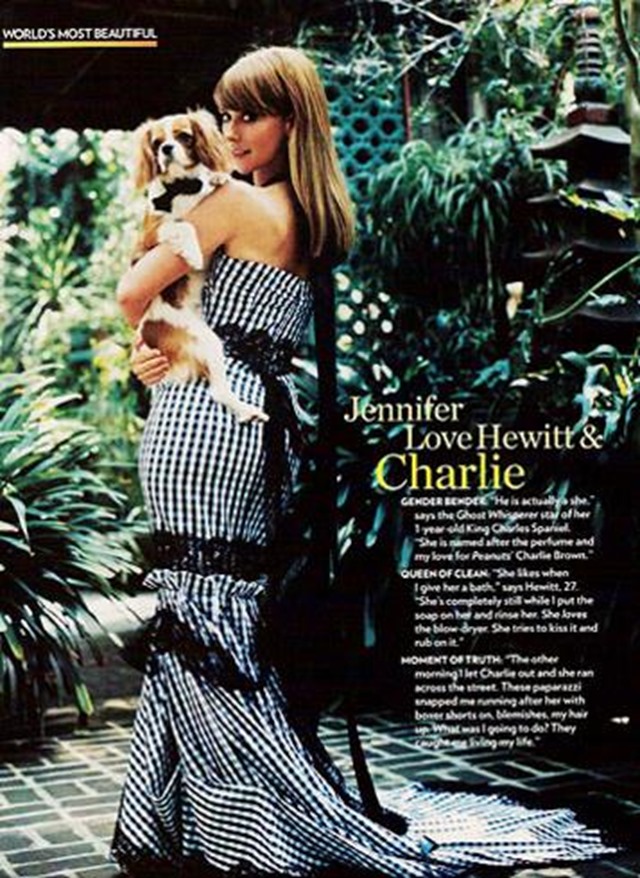 Dawnridge was the site of the cover story for Harper's Bazaar April 2007 issue featuring Reese Witherspoon.  You can check out more photos from that shoot on the r-witherspoon.com website.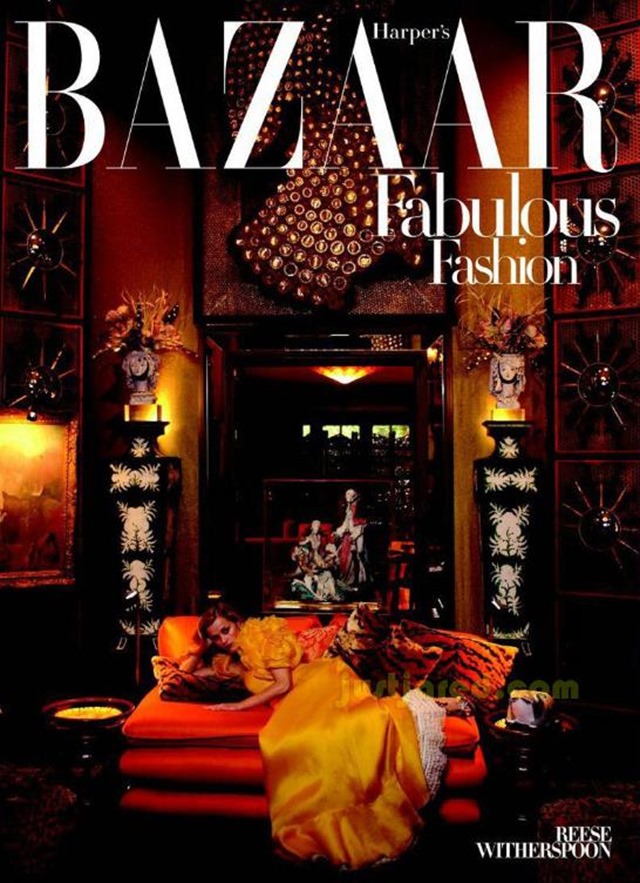 Mandy Moore did a photo shoot there for the May 2007 issue of C Magazine.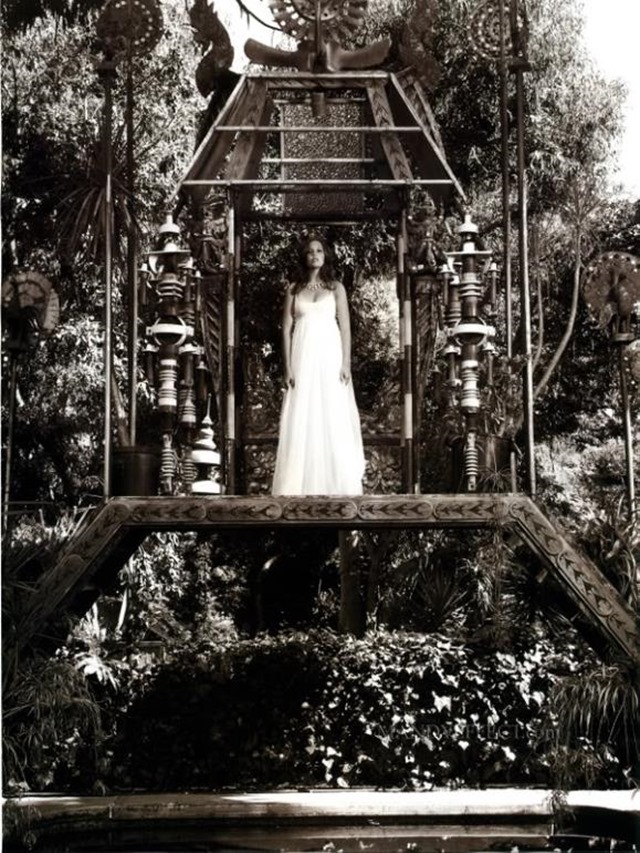 James Franco posed there for Issue # 3/Autumn/Winter 2008/2009 of Man About Town magazine.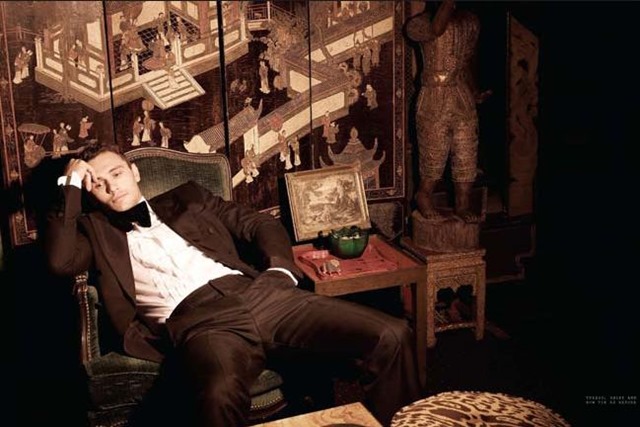 Selena Gomez shot the promo video and album artwork for her 2013 song "Come and Get It" at Dawnridge.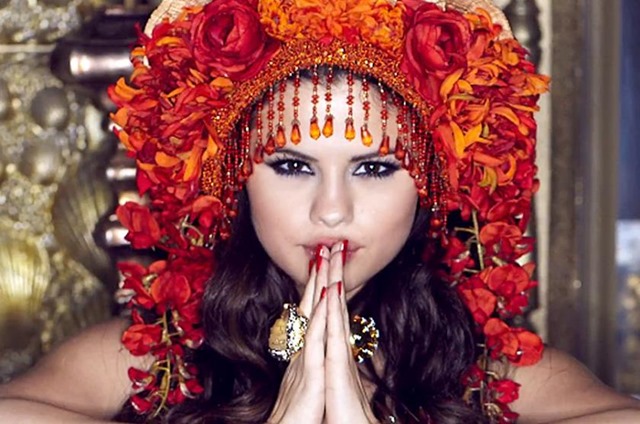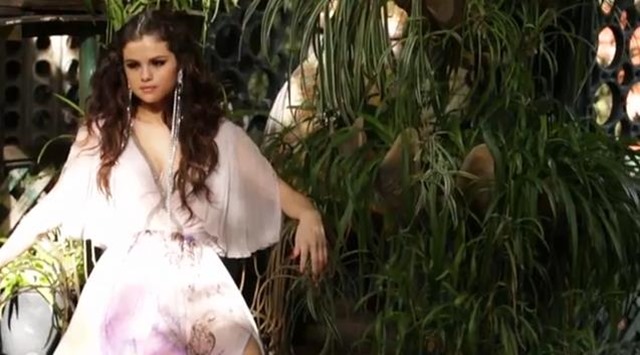 You can watch a behind-the-scenes video of that shoot here.
And New Girl actress Hannah Simone posed at the Duquette house for the Alice-in-Wonderland-themed "The Land of Ahhs" feature in the March 2013 issue of Los Angeles magazine.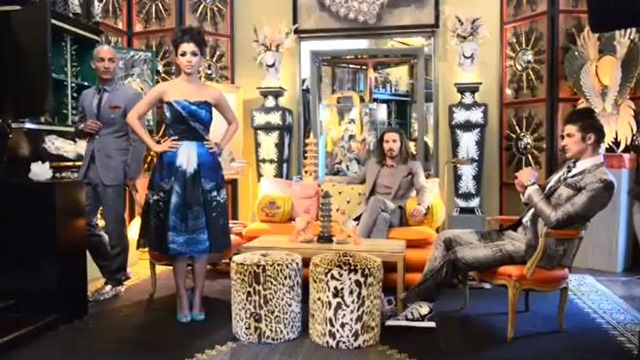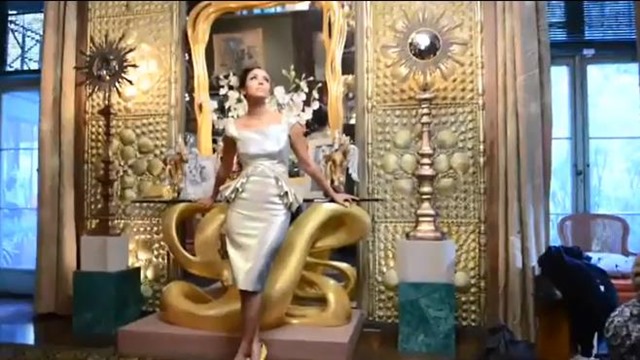 You can watch a behind-the-scenes video of that shoot by clicking below.
For more stalking fun, be sure to follow me on Facebook, Twitter and Instagram.  And you can check out my other blog, The Well-Heeled Diabetic, here.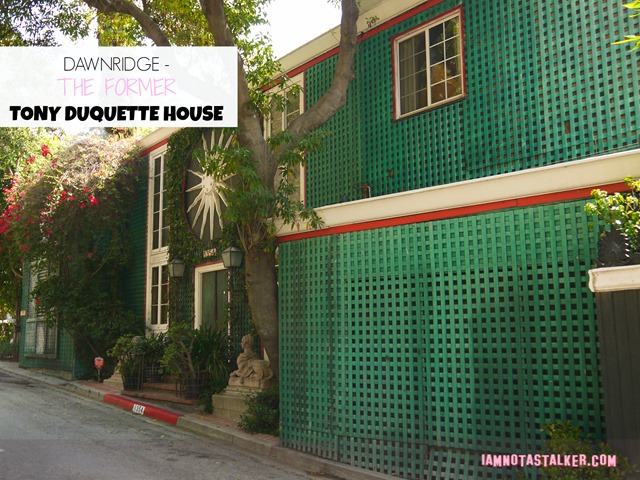 Until next time, Happy Stalking! 

Stalk It: Dawnridge, Tony Duquette's former house, is located at 1354 Dawnridge Drive in Beverly Hills.
72670