Echo Park
Aug 29th, 2013 | By
Lindsay
| Category:
Movie Locations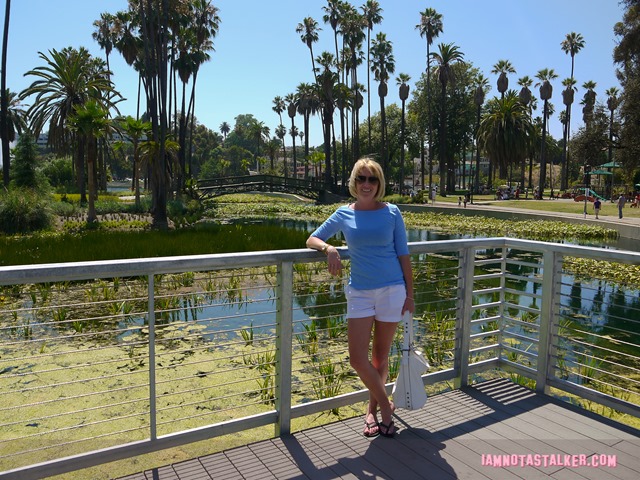 One location that I have wanted to stalk ever since June 2012, when I wrote my post about MacArthur Park from New Girl (which you can read here), was the similar-looking Echo Park in L.A.'s Echo Park neighborhood.  Sadly though, my efforts were thwarted for over a year due to an extensive restoration project that was taking place on the premises.  The property eventually reopened two months ago and I was absolutely chomping at the bit to stalk it, and finally managed to do just that a couple of weekends ago when the Grim Cheaper and I were in Los Angeles for a brief stay.  I can honestly say that the place was worth the wait, though, because it is easily one of the most beautiful locales that I have ever visited.
The 29-acre parcel of land now known as Echo Park was originally a natural ravine created from the flow of the Arroyo de Los Reyes stream.  A 20-foot dam was built on the site in 1868 that turned the ravine into Reservoir Number 4, which provided drinking water to nearby residents.  In 1892, the city decided to turn the reservoir and its neighboring land into a public park and landscape architect/Superintendent of the Department of Parks Joseph Henry Tomlinson was commissioned to design it.  Legend has it that the site got its name due to the fact that Tomlinson heard an echo as he shouted across the property one day while developing the space.  Echo Park, which was declared a City of Los Angeles Cultural Monument in 2006, is one of the oldest public parks in L.A.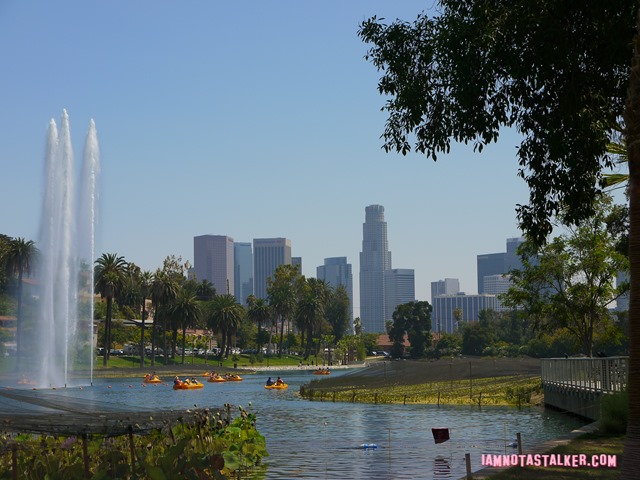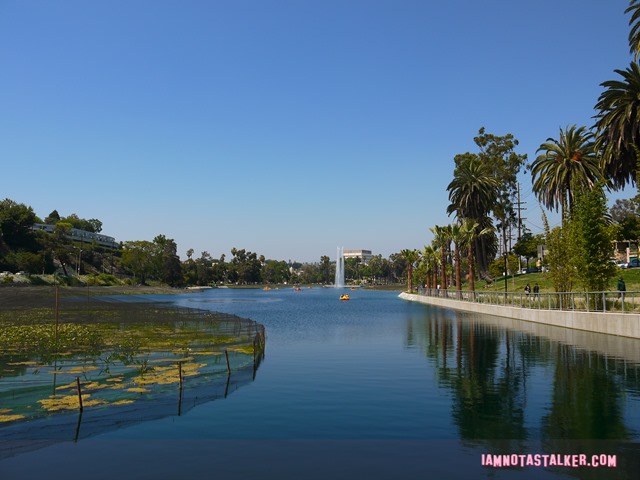 Today, the 26-million-gallon, 13-acre Echo Park Lake serves as a detention basin for the City's storm drain system.  As stated in the "Land o' Lake" article that was featured in the June 2013 issue of Los Angeles magazine, "Runoff from streets and storm drains pauses here before heading into the Los Angeles River and, ultimately, the ocean.  In dry weather about 110,000 gallons pass through the lake each day."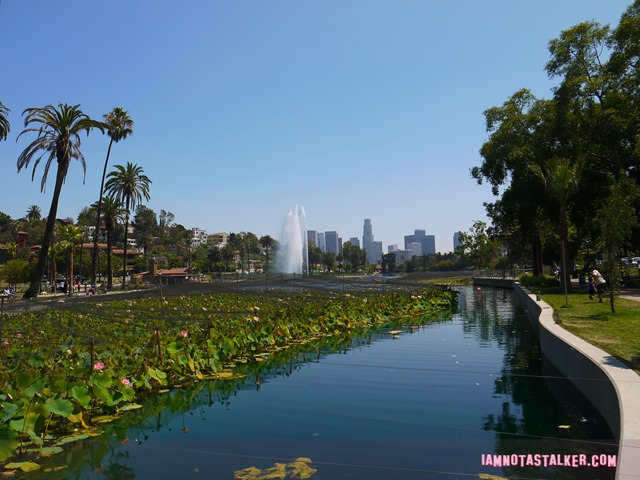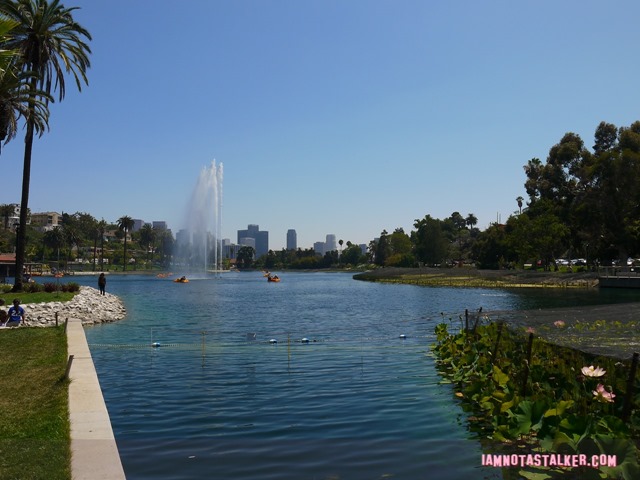 The lake is perhaps best known for its iconic three-geyser fountain, which was installed as part of a Los Angeles beautification project just prior to the 1984 Olympic Games.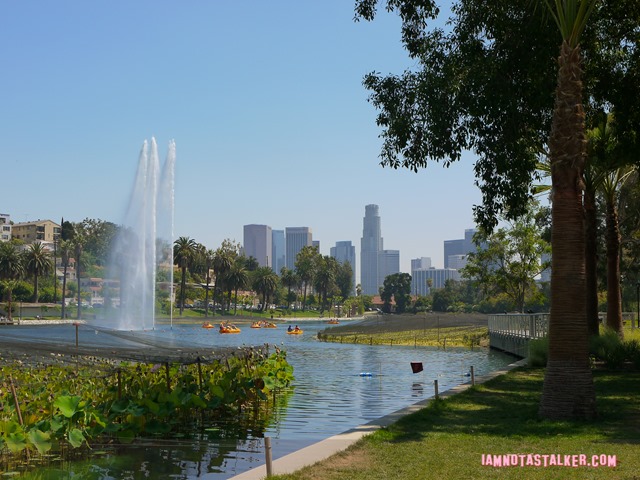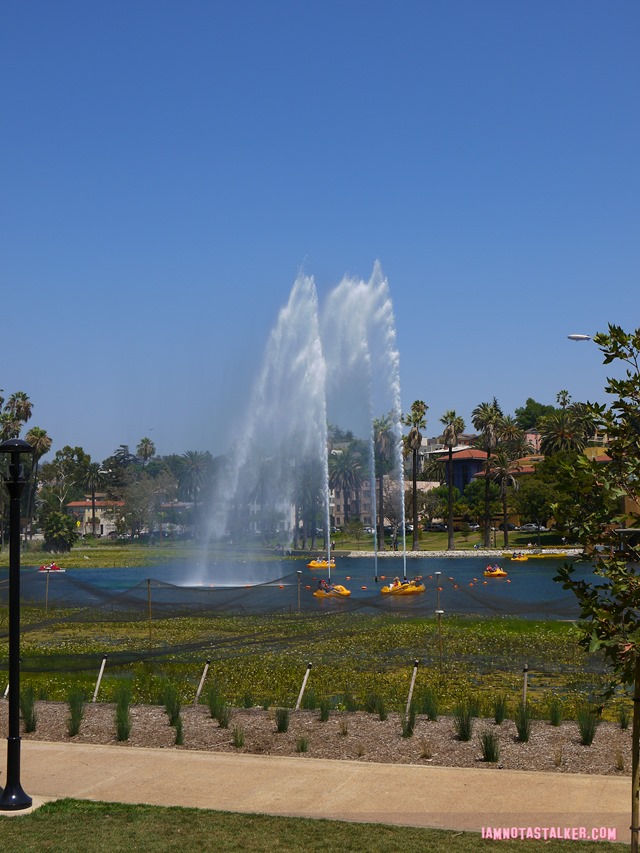 In 2011, a two-year, $45-million restoration/water quality project was begun, during which 40,000 cubic yards of sediment was removed from the bottom of the lake – as was trash, debris and random discarded items including a skateboard, a Frisbee and a toilet (LOL!).  Four acres of wetland were also added to the premises . . .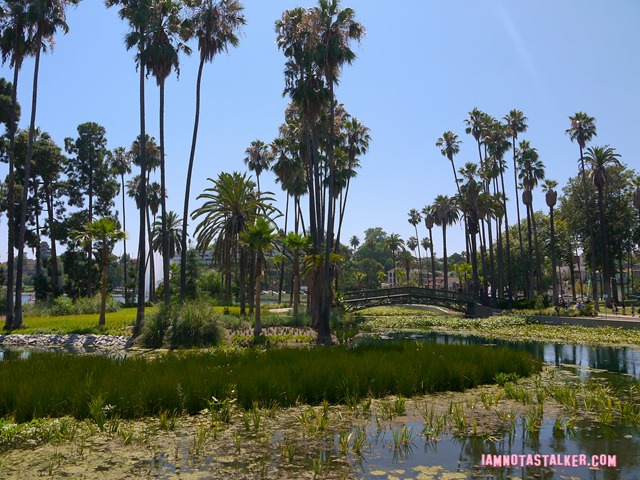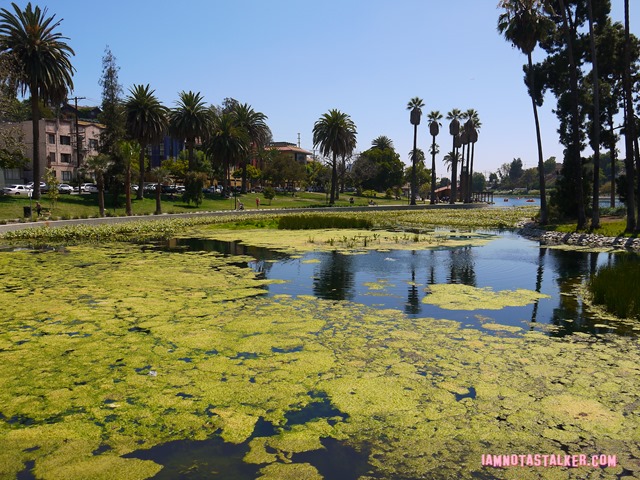 . . . as well as two observation decks, a café and a large jogging path.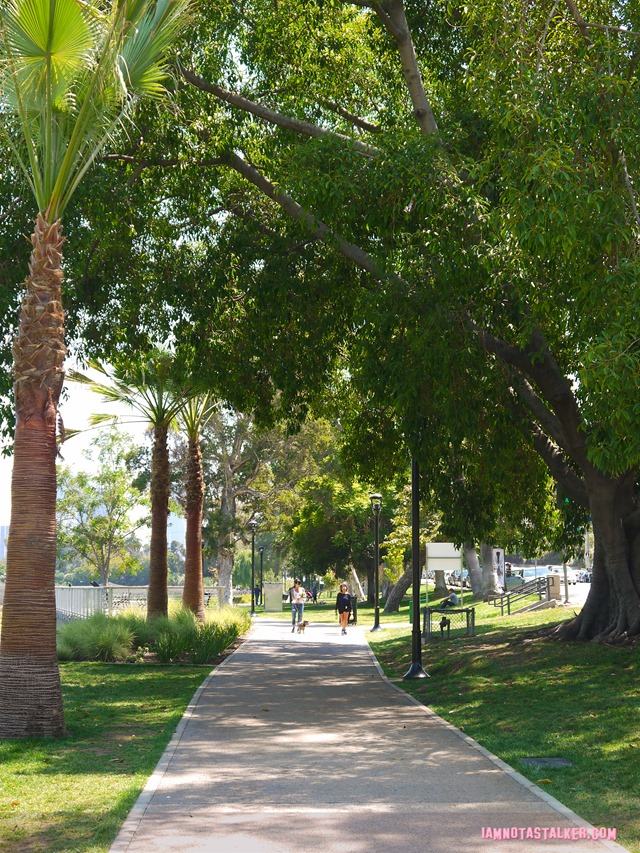 The site's vast lotus bed (once the largest lotus bed in the western United States), which had disappeared by 2008, was also restored thanks to a fortuitous bit of thievery.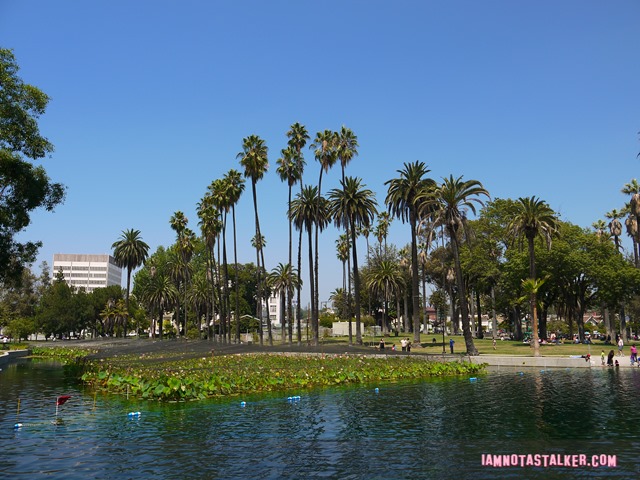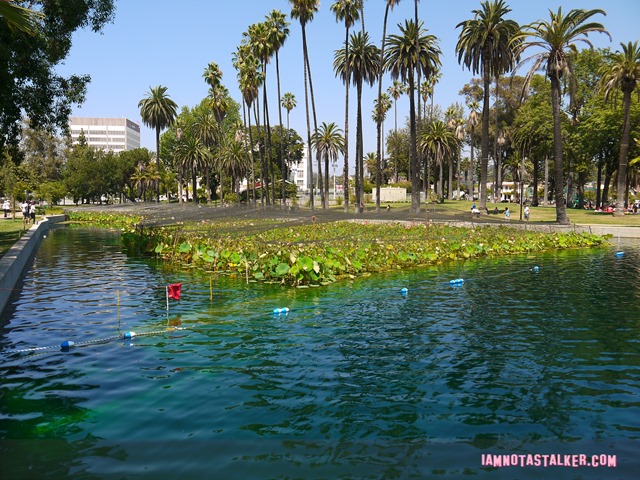 In 2005, a horticulturalist named Randy McDonald pilfered a lotus from the lake, violating a municipal code which states that removing plants from city parks is illegal.  He cultivated the small stem and began selling its offshoots to unsuspecting customers.  A few years later, when the restoration project first got underway, landscape architect Josh Segal heard buzzings that McDonald had a spawn of the iconic Echo Park lotus plant and contacted him.  He wound up purchasing 376 plants from the thief – at a cost of $30,000! – to stock the new and improved lake.  As journalist Marisa Gerber wrote in a June 2013 Los Angeles Times article, "Finding McDonald gave the restoration 'a special story that involves theft,' Segal said, breaking into a laugh. 'It's L.A.'"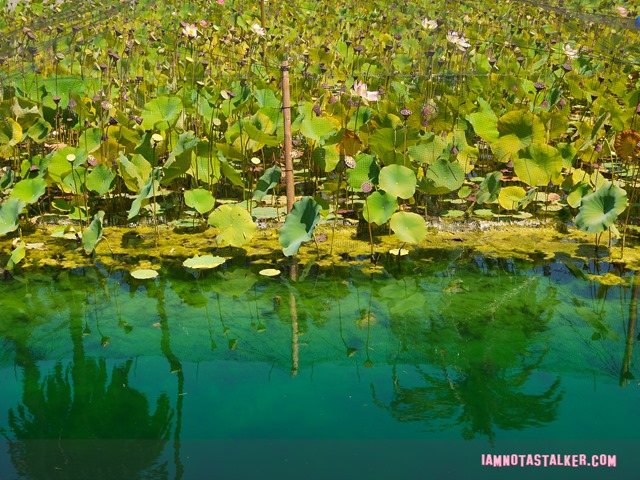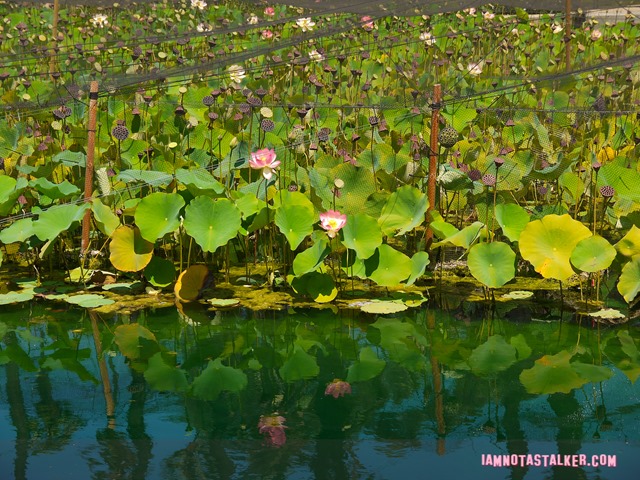 The netting that currently covers the lotus bed, as well as most of the other vegetation in the park, will be in place for about a year and serves to protect the greenery from hungry birds.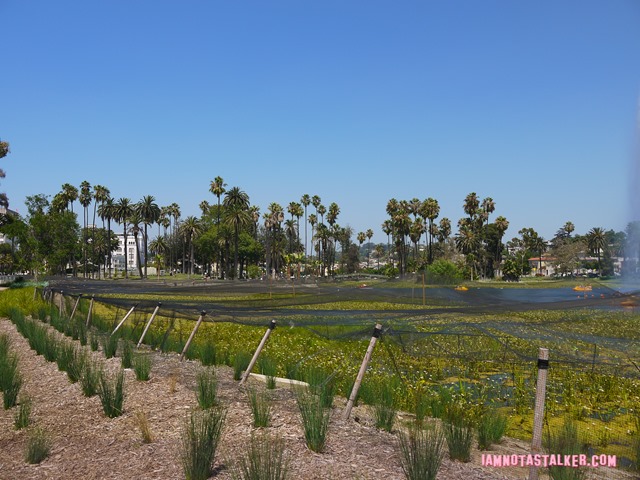 The newly restored Echo Park was reopened to the public on June 15th, 2013.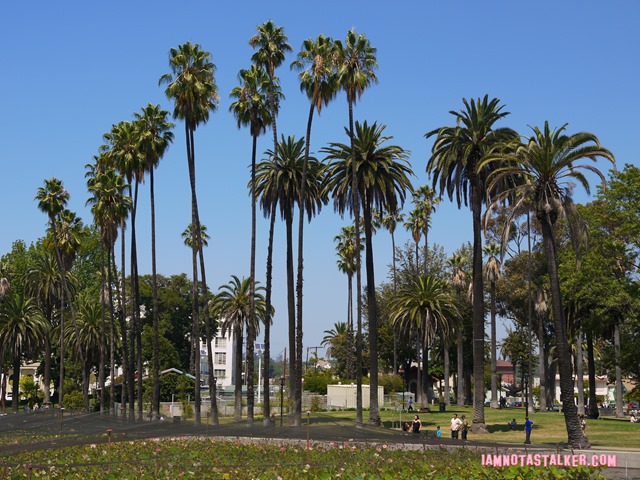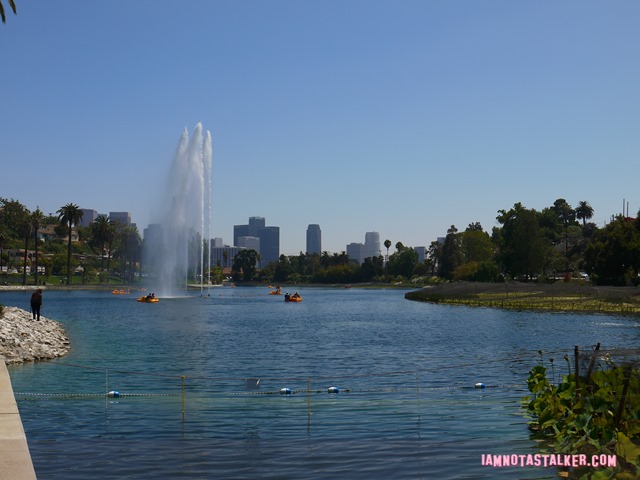 The result is easily one of the most picturesque places I have ever visited in my life.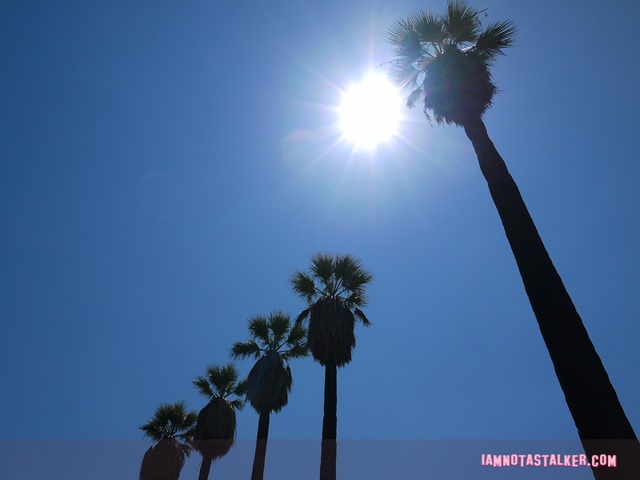 Shortly after the reopening, the lake's infamous pedal boats were also brought back.  And, as you can see below, business was booming when we showed up – the wait time to rent a boat was about two hours!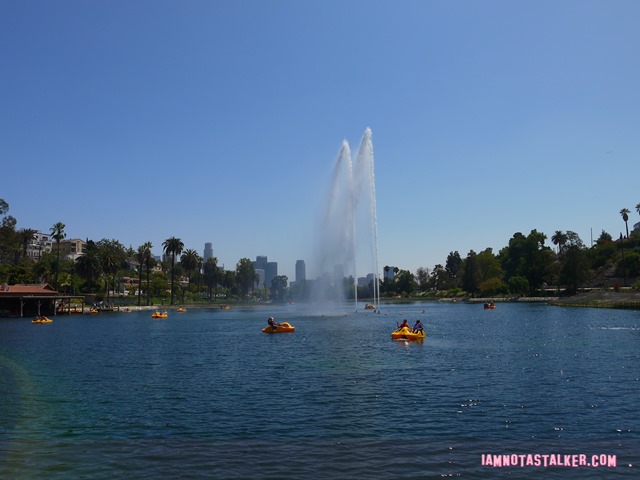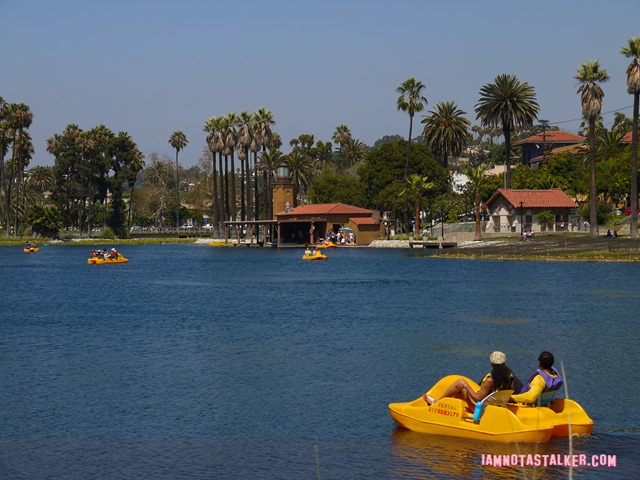 A café named Square One at the Boathouse was also launched in the park's iconic 1932 boathouse shortly after the reopening.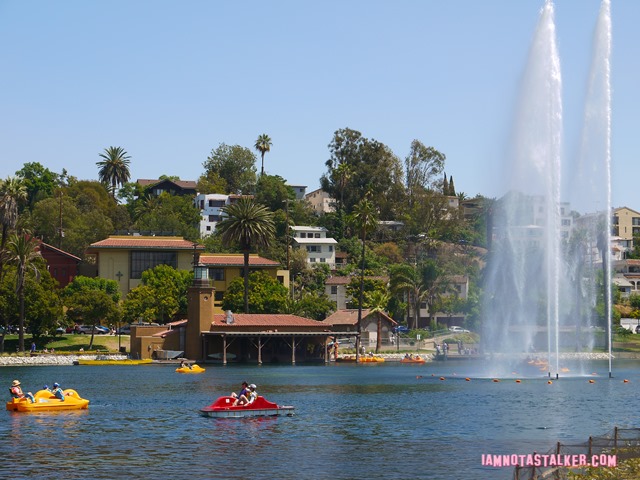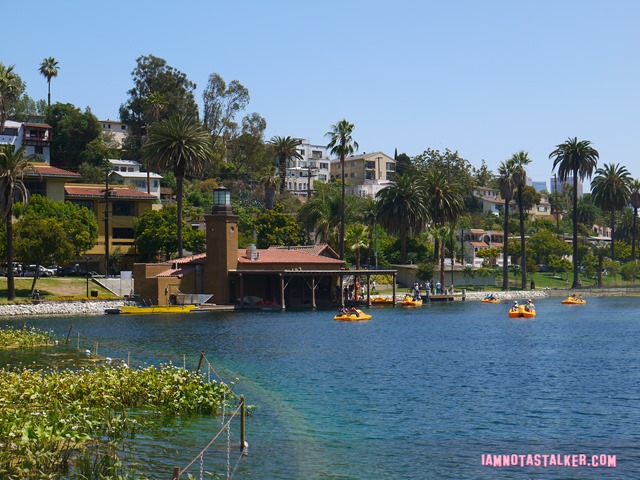 Due to its immense picturesqueness, Echo Park has been featured in countless productions over the years – so many that it would be virtually impossible for me to list them all.  What follows are some of the property's onscreen highlights.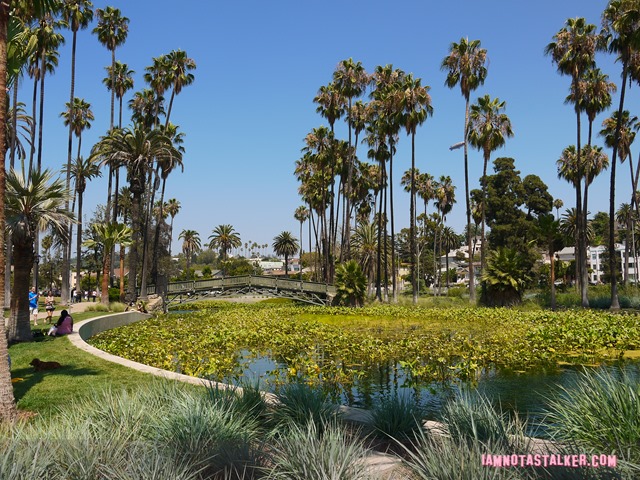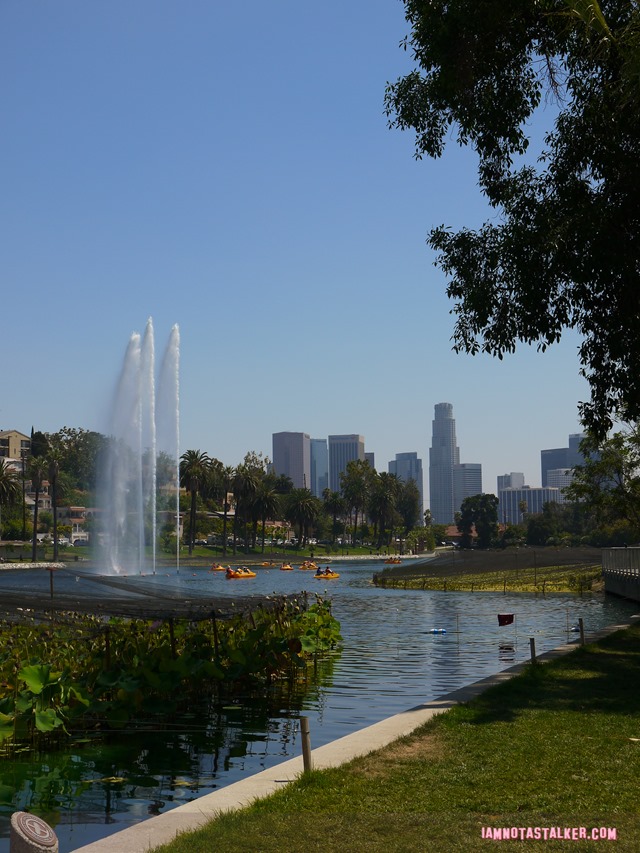 The park's most famous appearance was arguably in the 1974 classic Chinatown, in which it was the spot where JJ Gittes (Jack Nicholson) secretly photographed Commissioner Hollis Mulwray (Darrell Zwerling), who was boating with a woman who was not his wife.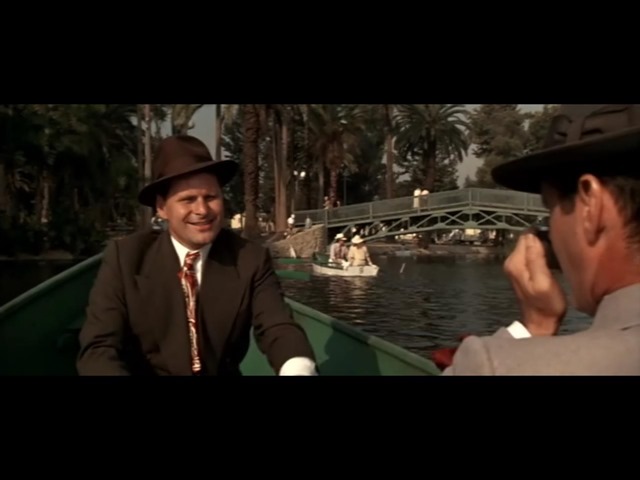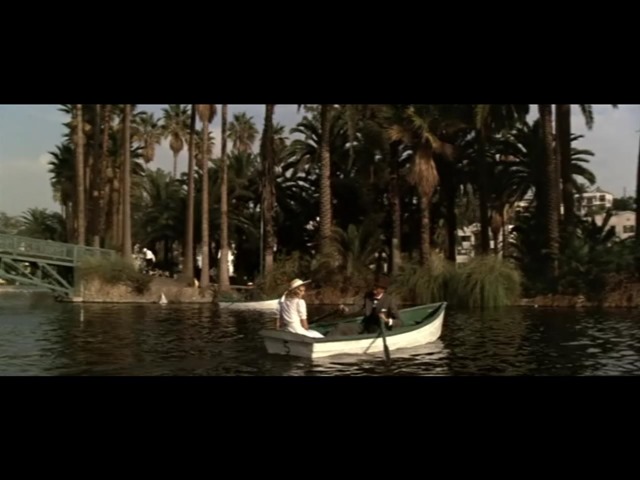 In 1991, Echo Park masqueraded as the Stationary Bike Riding Park, where running was not allowed, for the opening scene of fave movie L.A. Story.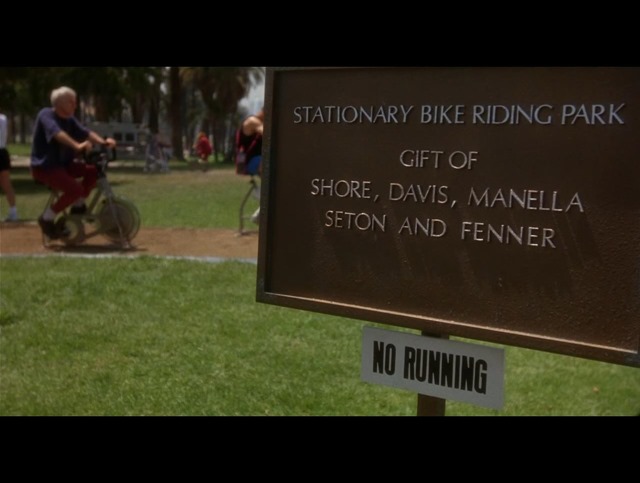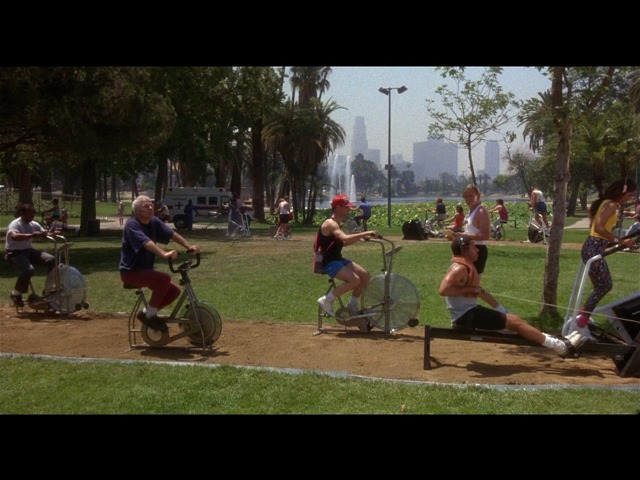 In the 1991 thriller Dead Again, Mike Church (Kenneth Branagh) took Grace (Emma Thompson) on a date to Echo Park, where they ate at the boathouse and then walked around the lake.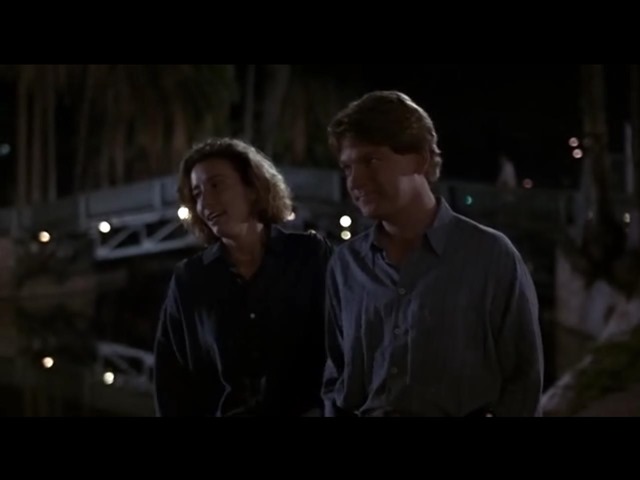 Despite several websites claiming that the scene took place in MacArthur Park, Echo Park was actually where Dr. Kimberly Shaw (Marcia Cross) and Sydney Andrews (Laura Leighton) plotted to kill Dr. Michael Mancini (Thomas Calabro) in the 1994 Season 2 finale of Melrose Place, which was titled "Till Death Do Us Part."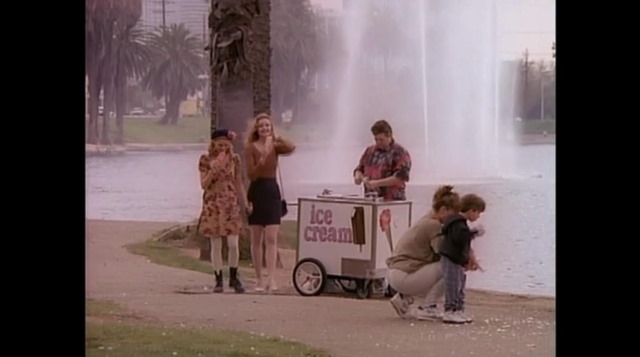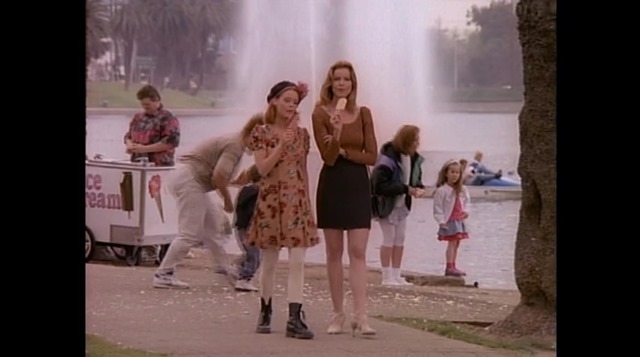 As you can see below, the view of the U.S. Bank Tower and Citigroup Center that was shown in the episode matches perfectly to the view of those buildings from Echo Park.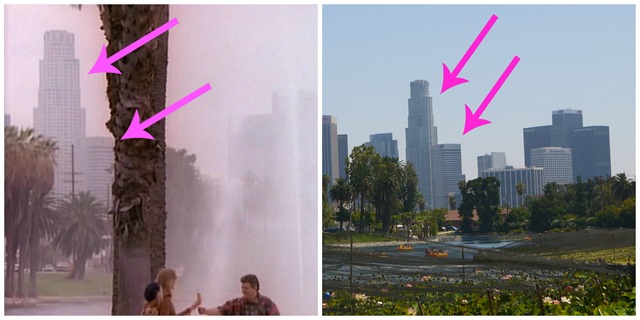 Echo Park was used again in the 1996 Season 4 episode of Melrose Place titled "Melrose Unglued," as the place where Jo Reynolds (Daphne Zuniga) and Dr. Dominick O'Malley (Brad Johnson) confronted Laurie (Justine Priestley – Jason Priestley's twin!) about their suspicion that her son was being abused.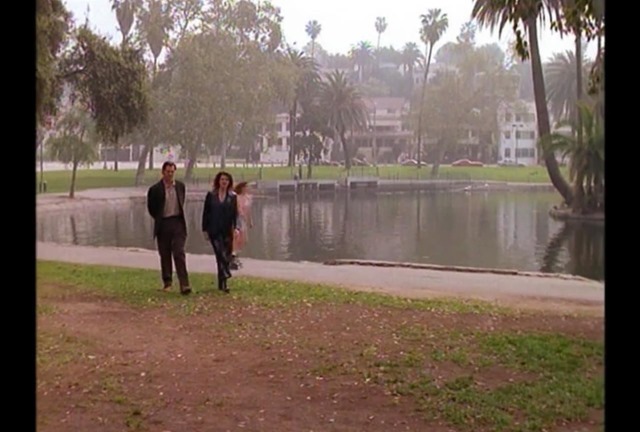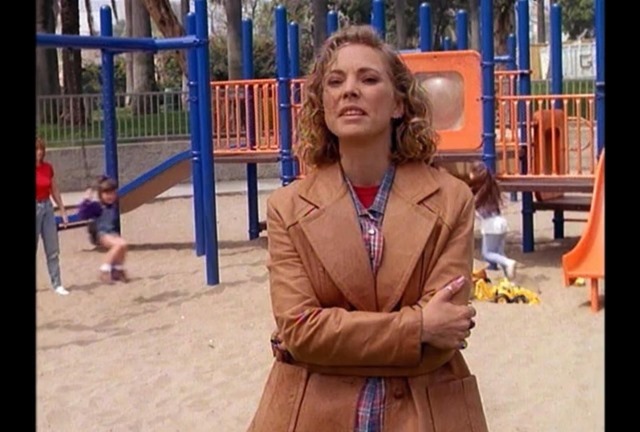 In the 1992 flick Stop!  Or My Mom Will Shoot, Echo Park was where Sgt. Joe Bomowski (Sylvester Stallone) picnicked with him mom, Tutti Bomowski (Estelle Getty).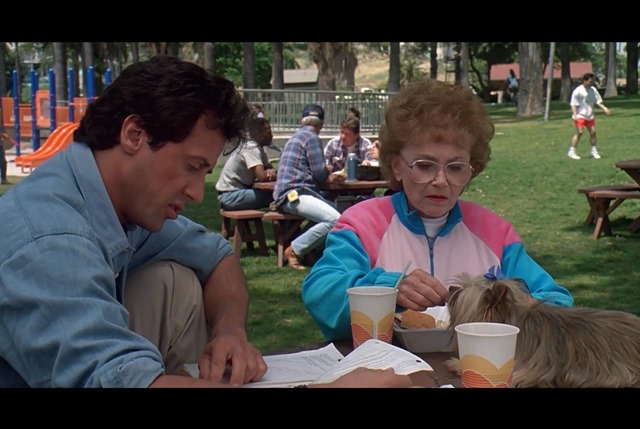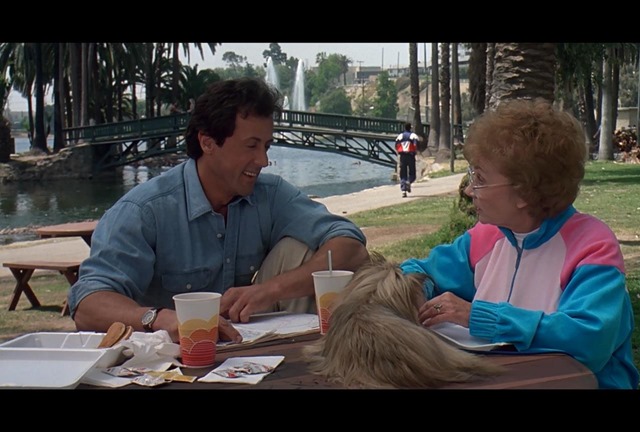 Echo Park was turned into the supposed San Francisco-area cemetery where the the funeral for Mark Chao (John Cho) was held in the Season 1 episode of Charmed titled "Dead Man Dating."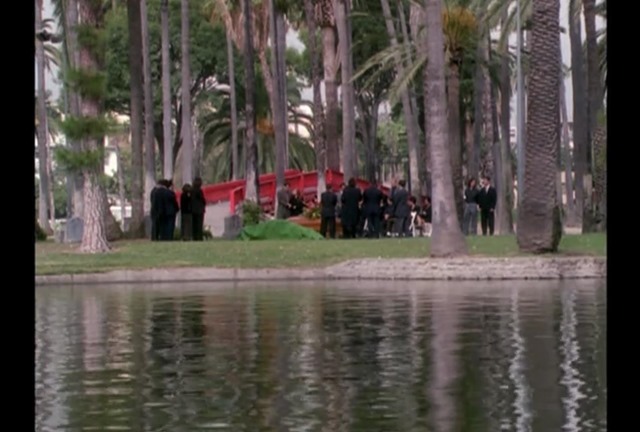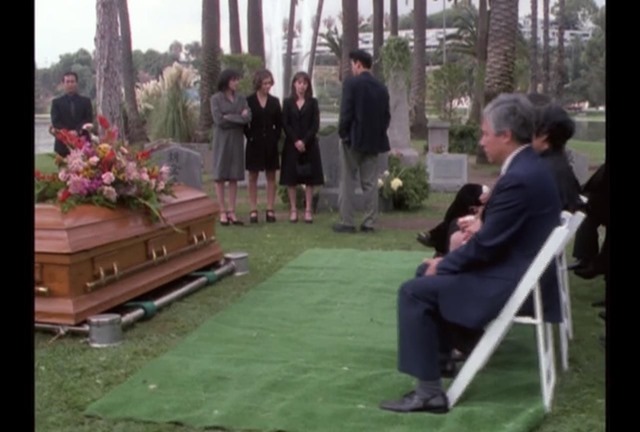 The park also popped up in the 2003 Season 5 episode of Charmed titled "House Call," as the spot where Paige Matthews (Rose McGowan) reunited with Glen Belland (Jesse Woodrow).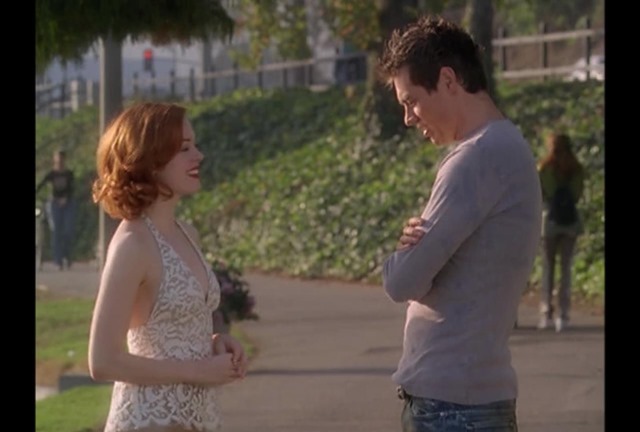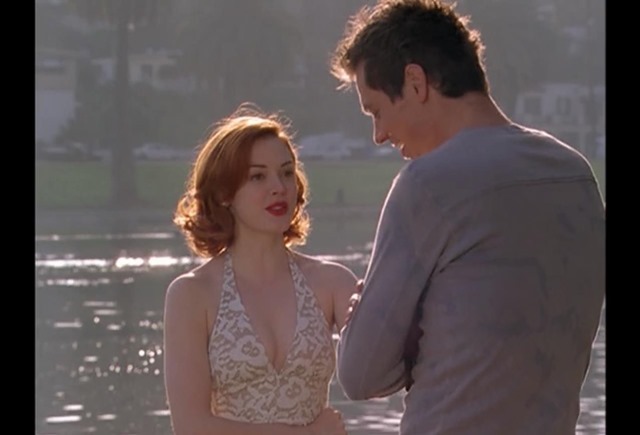 In 2001's Training Day, Det. Alonzo Harris (Denzel Washington) and Jake Hoyt (Ethan Hawke) drove by Echo Park shortly after Harris forced Hoyt to smoke PCP.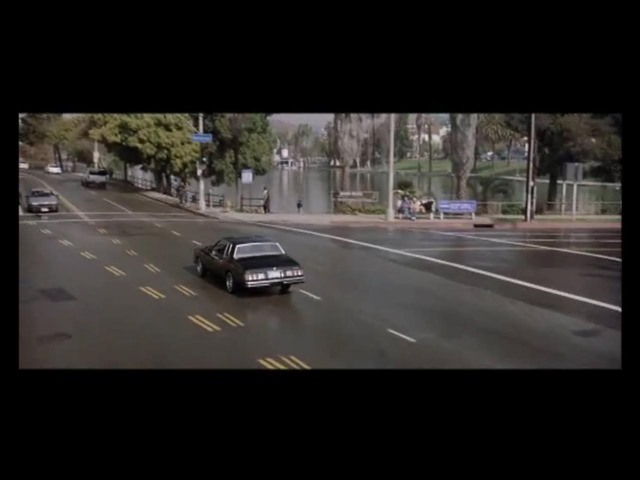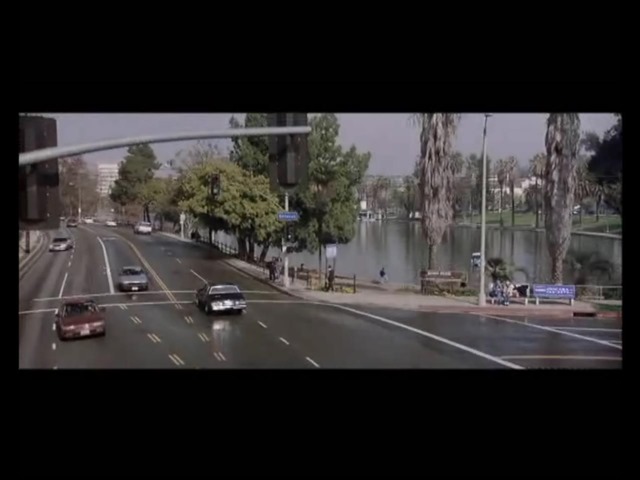 In the 2003 comedy National Security, Earl Montgomery (Martin Lawrence) almost got arrested by police officer Hank Rafferty (Steve Zahn) for "breaking into" his own car while at Echo Park.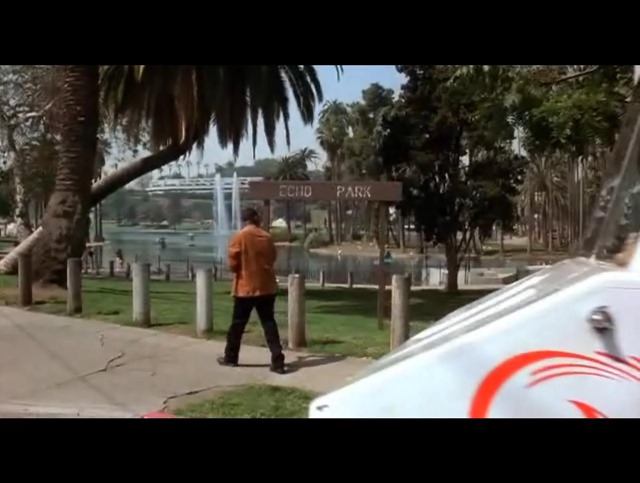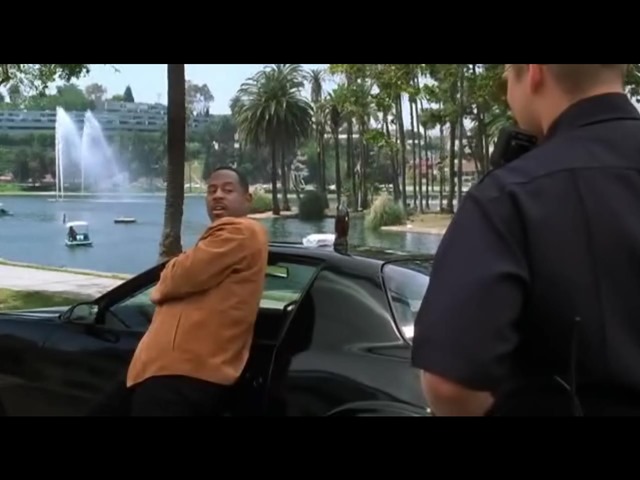 Echo Park was where Dwight 'Bucky' Bleichert (Josh Hartnett) met with Pete Lukins (Gregg Henry) to talk about an upcoming fight in the beginning of the 2006 film The Black Dahlia.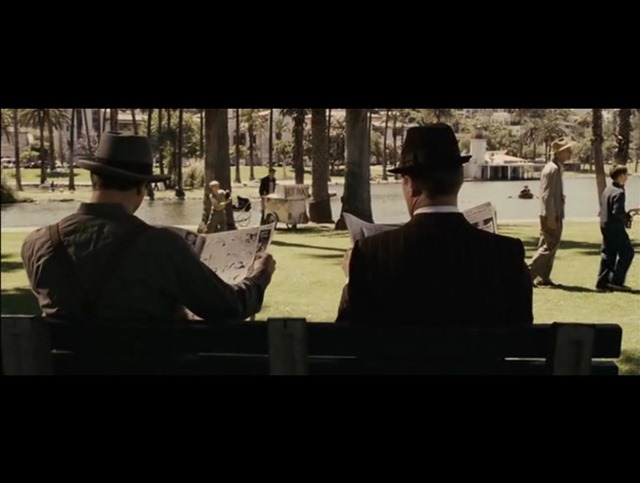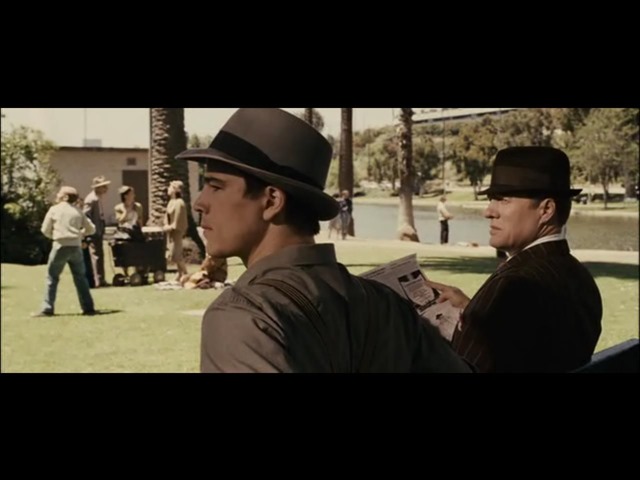 Southland filmed at Echo Park no less than three times during its five-season run.  It first popped up in the 2010 Season 2 episode titled "U-Boat," as the place where Officer John Cooper (Michael Cudlitz) and Officer Chickie Brown (Arija Bareikis) pulled over a car after seeing dope being thrown out of the window.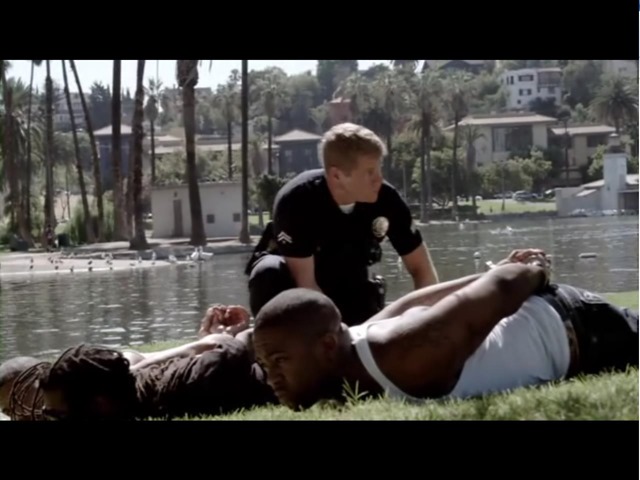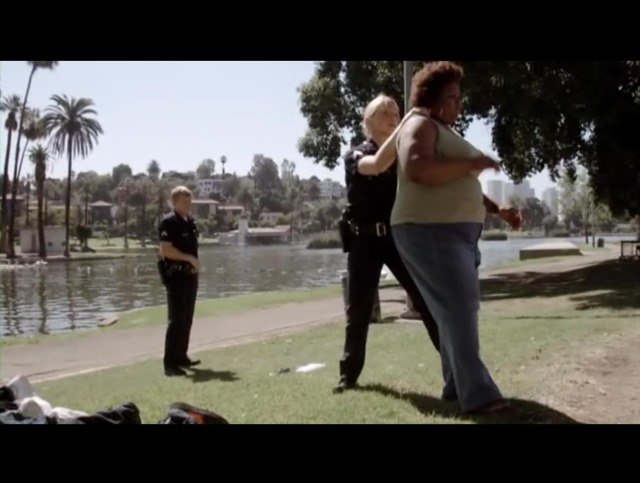 In the Season 2 episode titled "What Makes Sammy Run?," which also aired in 2010, Echo Park was where Tammi Bryant (Emily Bergl) was confronted by thugs while taking photographs.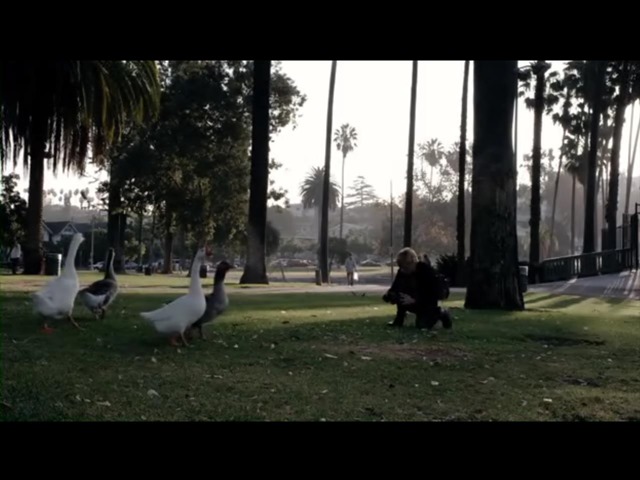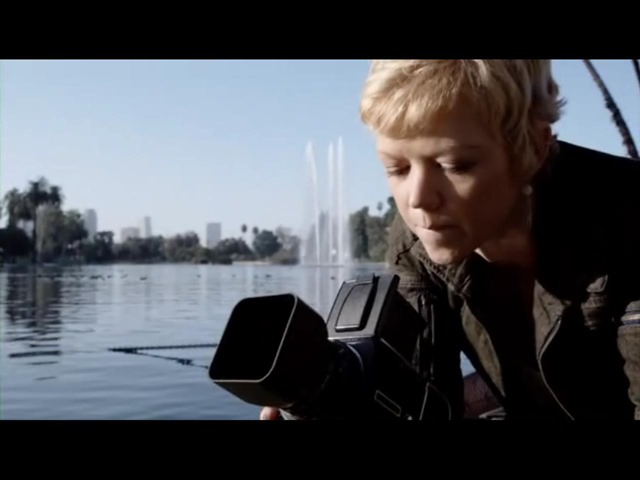 And in the Season 3 episode titled "Fixing a Hole," which aired in 2011, Officer Cooper and Officer Ben Sherman (my man Benjamin McKenzie) interviewed park-goers outside of the Echo Park boathouse about a boy who had just been found.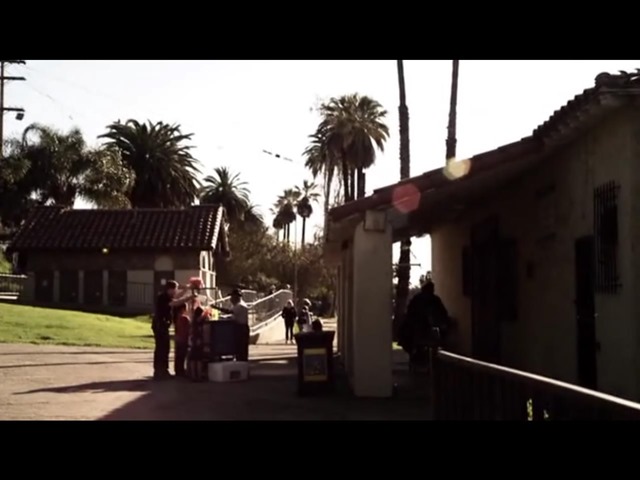 '
For more stalking fun, be sure to follow me on Facebook, Twitter and Instagram.  And you can check out my other blog, The Well-Heeled Diabetic, here.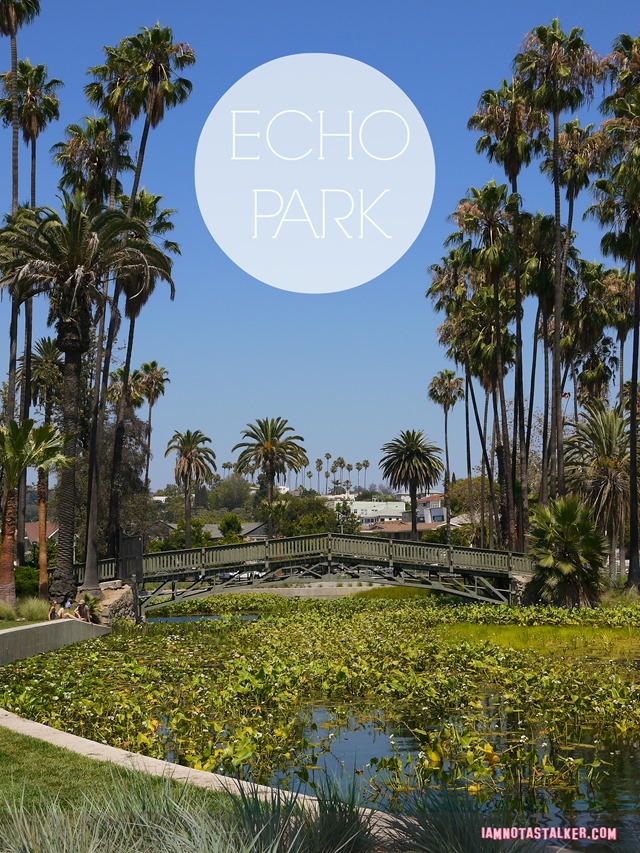 Until next time, Happy Stalking! 

Stalk It: Echo Park is located at 751 Echo Park Avenue in the Echo Park neighborhood of Los Angeles.
72884