Pharaoh's Lost Kingdom from "CSI"
Sep 17th, 2013 | By
Lindsay
| Category:
TV Locations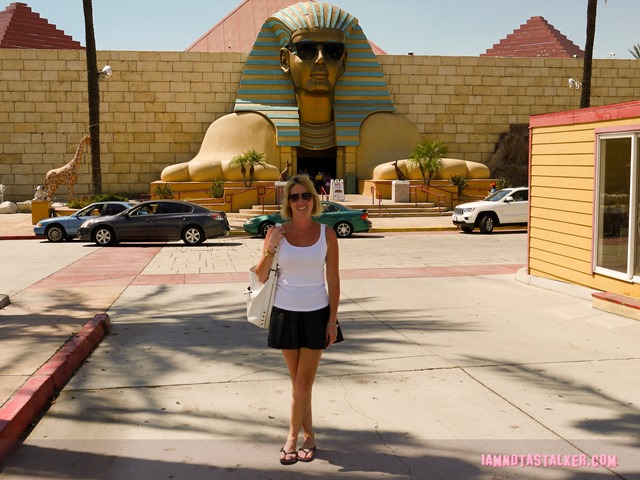 While watching the Season 4 episode of CSI: Crime Scene Investigation titled "Turn of the Screws" way back in May 2004, I became just a wee-bit obsessed with tracking down the theme park that stood in for the supposed Las Vegas-area Sphinx Amusement Park.  My mom was the one who ended up locating it for me, thanks to this March 2004 AP news article that she found online.  As she discovered, Sphinx Amusement Park was none other than Pharaoh's Lost Kingdom located at 1101 North California Street in Redlands.  And while I proceeded to pass by the property countless times on my way to and from Palm Springs over the years following, for whatever reason, I never stopped to stalk it.  Then, two Sundays ago, while driving back to the desert, I convinced the Grim Cheaper to make a quick pit stop there.  Sadly though, the site has since been transformed into Splash Kingdom water park and looks quite a bit different than it did nine years ago when CSI was filmed.
In "Turn of the Screws," Gil Grissom (William Petersen), Sara Sidle (Jorja Fox), Nick Stokes (George Eads), and Greg Sanders (Eric Szmanda) of the Las Vegas CSI team investigate a roller coaster that has run off its tracks, killing six people, at Sphinx Amusement Park.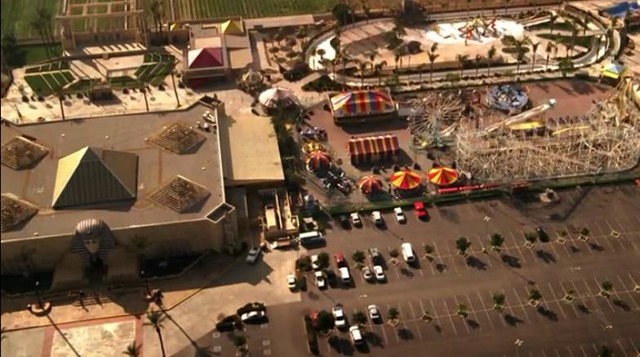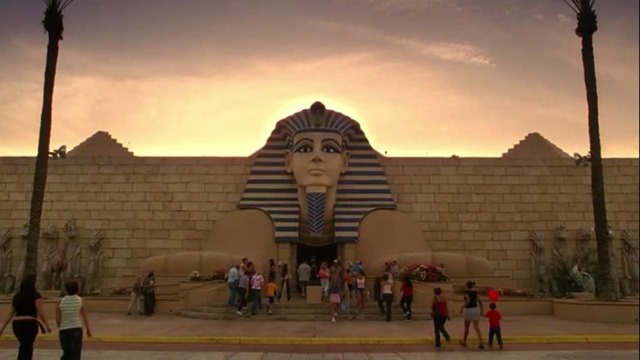 The midway area of Pharaoh's Lost Kingdom was utilized extensively in the episode.  Sadly, all of the park's rides were shut down in 2006 and later removed to make room for a state-of-the-art, 18,000-square-foot wave pool.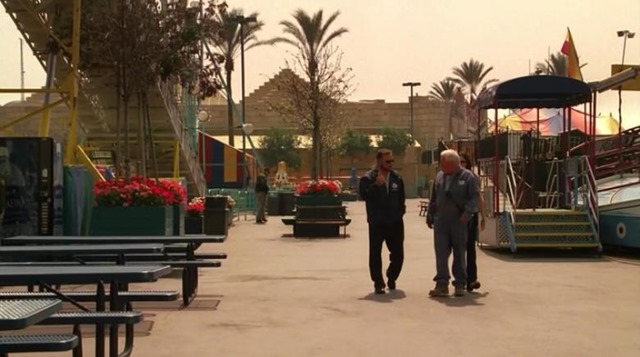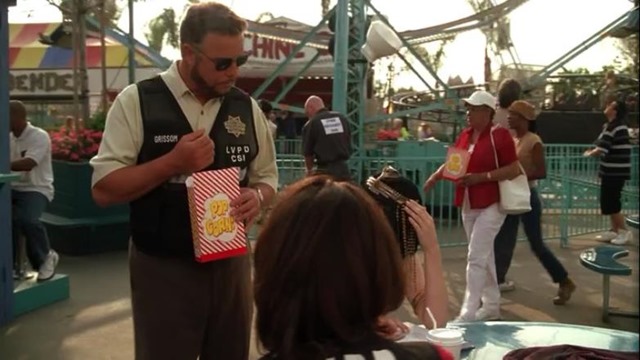 The Lost Kingdom's Screaming Mummy stood in for Pharaoh's Fever, the derailed roller coaster, in "Turn of the Screws."  The coaster was originally constructed in 1976 as part of Altoona, Iowa's Adventureland and, at the time, was known as the Super Screamer.  In 2000, the 45-foot tall steel ride was sold and transported to Pharaoh's Lost Kingdom, where it remained in operation until mid-2006.  I am unsure of its current whereabouts.  You can check out some photographs of the Screaming Mummy from its Redlands days here.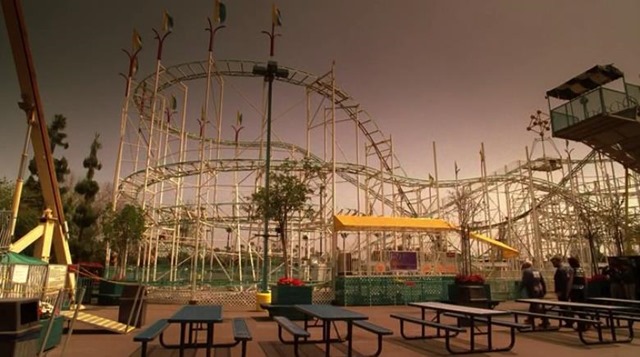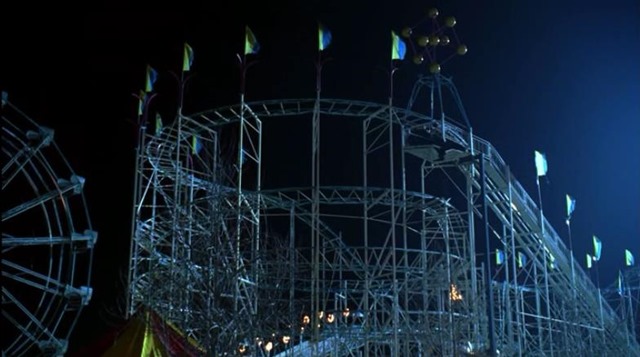 Thankfully, the roller coaster and midway area are still visible via Bing Maps, as you can see below.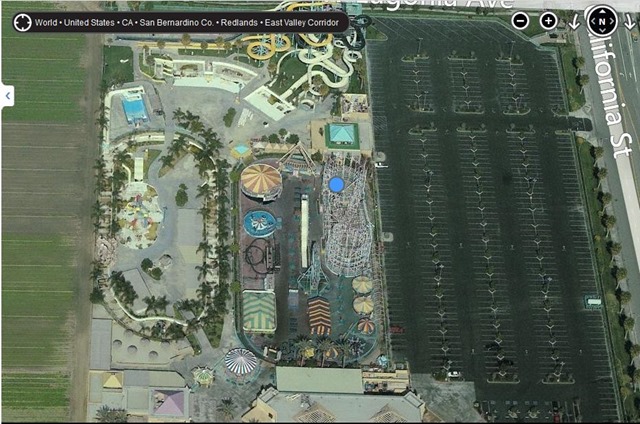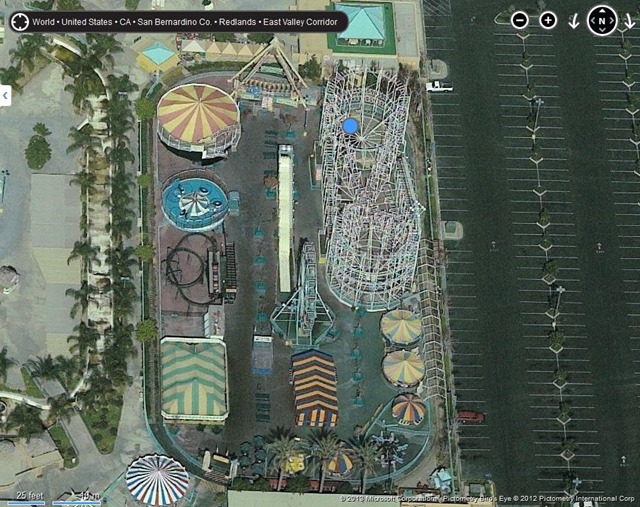 Pharaoh's Lost Kingdom was originally opened in June 1996.  The 17-acre Egyptian-themed park boasted four nine-hole miniature golf courses, three race car tracks, water slides, a laser tag arena, an outdoor 2,550-seat amphitheater, an arcade, banquet facilities, a sand beach, and midway rides.  In April 2006, the site underwent an operational change and was re-christened Pharaoh's Theme and Water Park.  It was then that the ride portion of the property was closed.  Shortly thereafter, Pharaoh's became the site of all-night raves, infuriating local residents and setting off a messy legal battle between the park's owner and management that lasted through October 2009.  A judge ultimately granted the city of Redland's request for an injunction against dance parties taking place on the premises and, in 2010, the location re-opened under new management as Pharaoh's Adventure Park.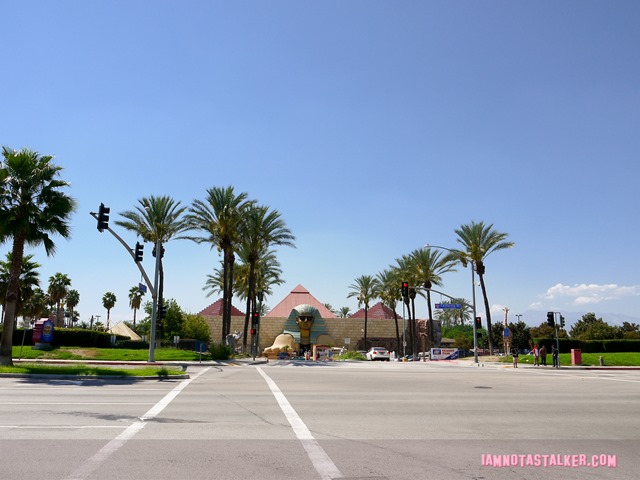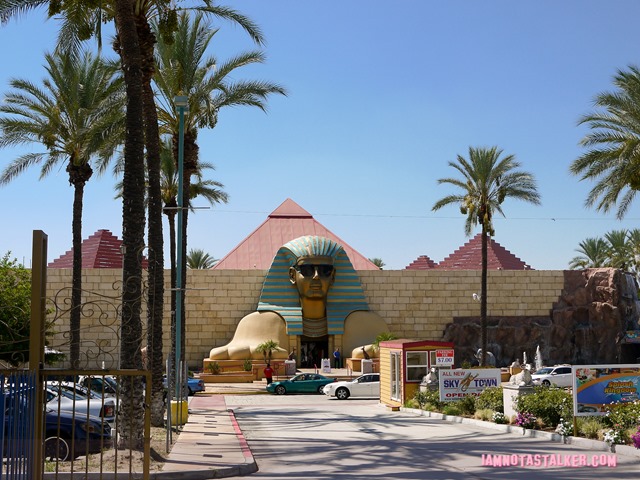 In 2012, the theme park was sold to new owners who performed an extensive renovation project which phased out much of the Egyptian theme.  The site was re-christened Splash Kingdom and the Sphinx who stands guard at the front entrance given a pair of Ray-Bans to don.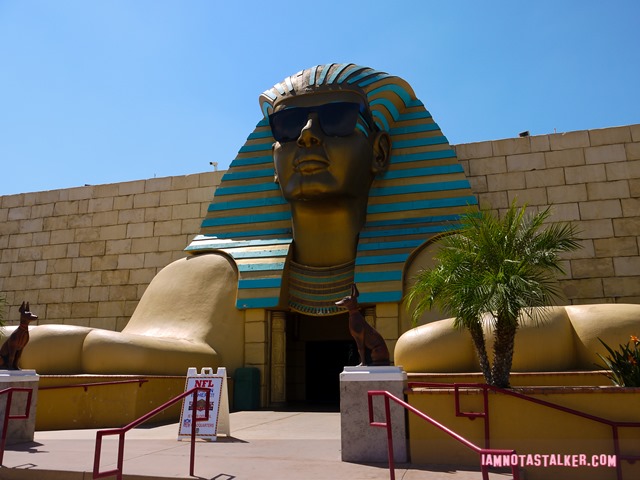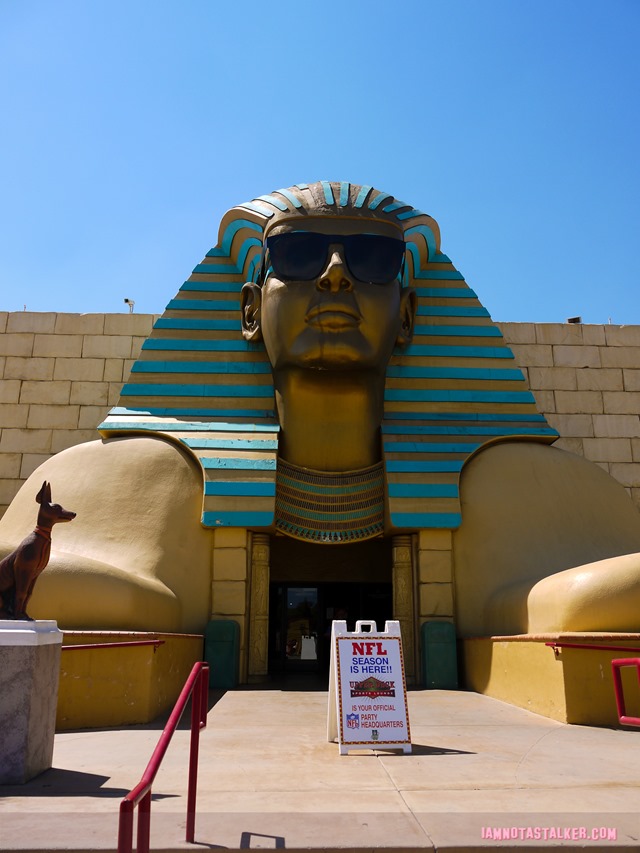 The site still boasts most of its former amenities, such as the miniature golf courses and race car tracks, but has been revamped to include over twenty water slides (one of which, The Anileator, at 90 feet is the world's tallest enclosed water slide), an upscale sports lounge, a quarter-mile long floating river, a 12,000-square-foot wall-to-wall indoor trampoline park, bumper boats, two activity pools, and the tallest freestanding water attraction tower in the U.S.  Because we were on our way back to Palm Springs, we did not actually partake of any of the water slides, but they sure looked fun!  I'm sensing a re-stalk in the near future.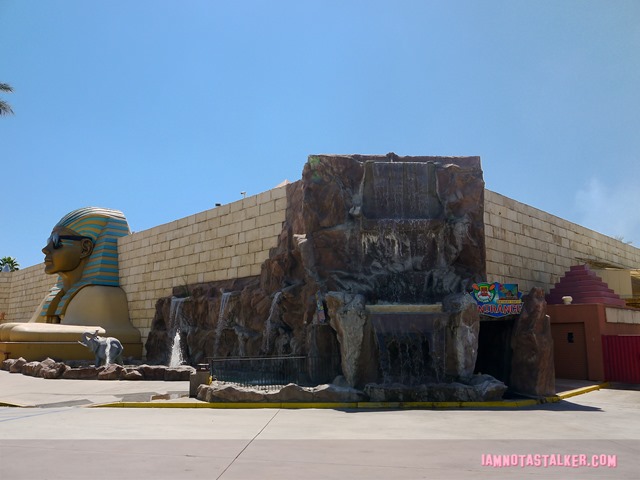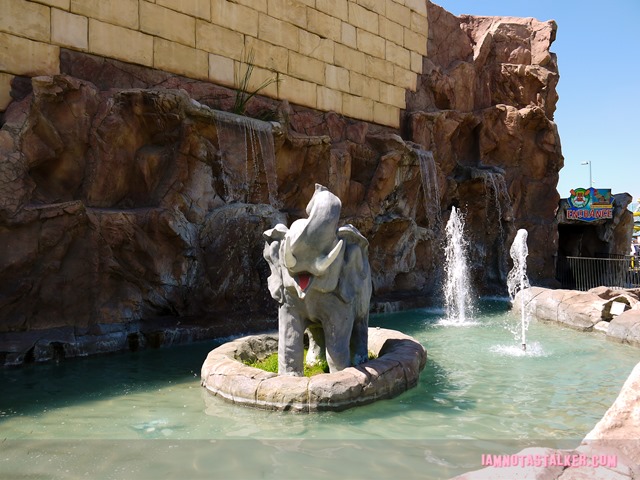 For more stalking fun, be sure to follow me on Facebook, Twitter and Instagram.  And you can check out my other blog, The Well-Heeled Diabetic, here.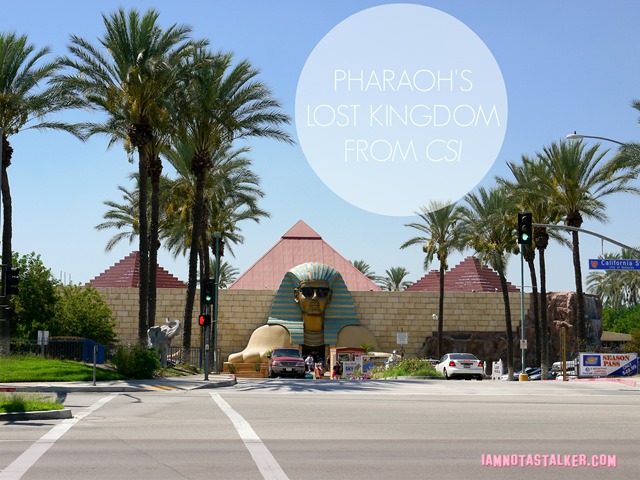 Until next time, Happy Stalking! 

Stalk It: Pharaoh's Lost Kingdom, now Splash Kingdom, from the "Turn of the Screws" episode of CSI: Crime Scene Investigation, is located at 1101 North California Street in Redlands.  You can visit the Splash Kingdom website here.
73411