Ferndell Nature Center
Sep 30th, 2013 | By
Lindsay
| Category:
Marilyn Monroe Locations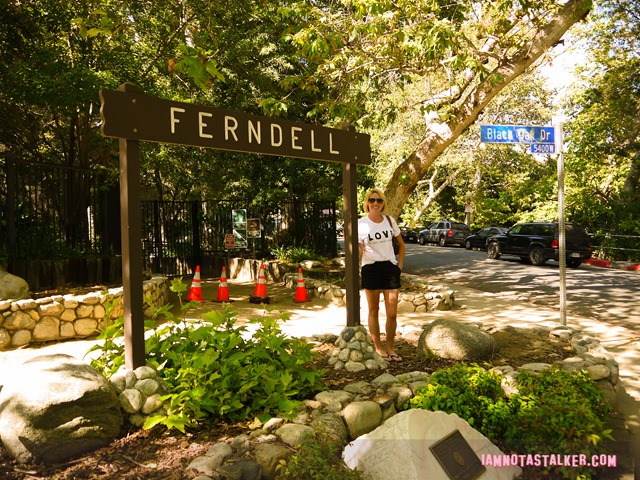 It's that time again, my fellow stalkers!  Time for my annual, month-long Haunted Hollywood theme!  And yes, I do realize that October 1st is not actually until tomorrow, but I just could not wait one more day to get started!  So here goes!  My first Haunted Hollywood locale is actually one of my very favorite spots in all of Los Angeles – a peaceful little idyll named Ferndell that is tucked away inside of Griffith Park.  And while the place could hardly be described as spooky or sinister, because it played a role in one of L.A.'s more fascinating unsolved mysteries – the 1949 disappearance of actress Jean Elizabeth Spangler – I figured what better time than now to blog about it.
According to the non-profit group Friends of Griffith Park, the twenty-acre site now known as Ferndell was originally a meeting place for the Tongva-Gabrielino Indian tribe.  The group dubbed the canyon "Mococahuenga."  In the early Twentieth Century the area became a part of Griffith Park and in 1914 park workers began planting ferns there.  Pathways, bridges and waterfalls were added shortly thereafter and by the 1920s, the shaded oasis had become an immensely popular weekend attraction for native Angelinos and visitors alike.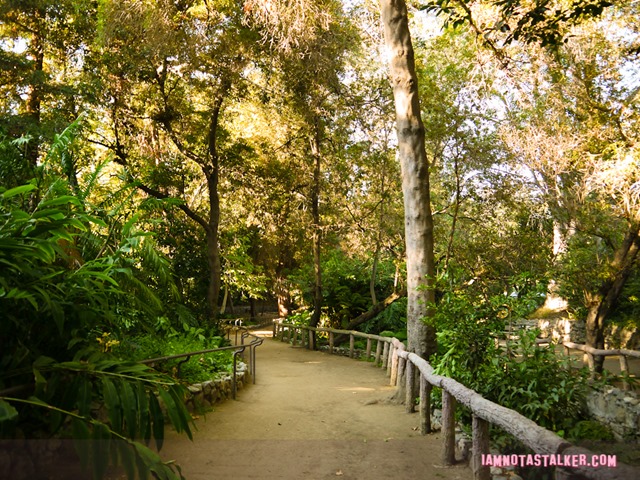 Today the peaceful twenty-acre glen is marked by a quarter-mile gravel trail, meandering streams, terraced pools, over twenty small waterfalls, 17 footbridges, more than one dozen different fern varieties, and vast canopies of pine, palm, sycamore, ash, and redwood trees.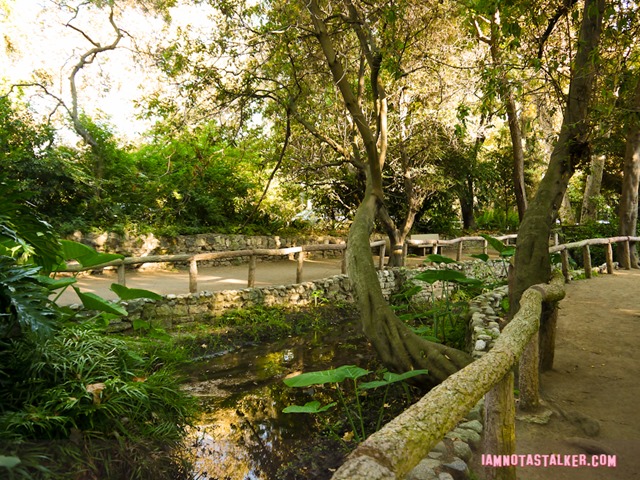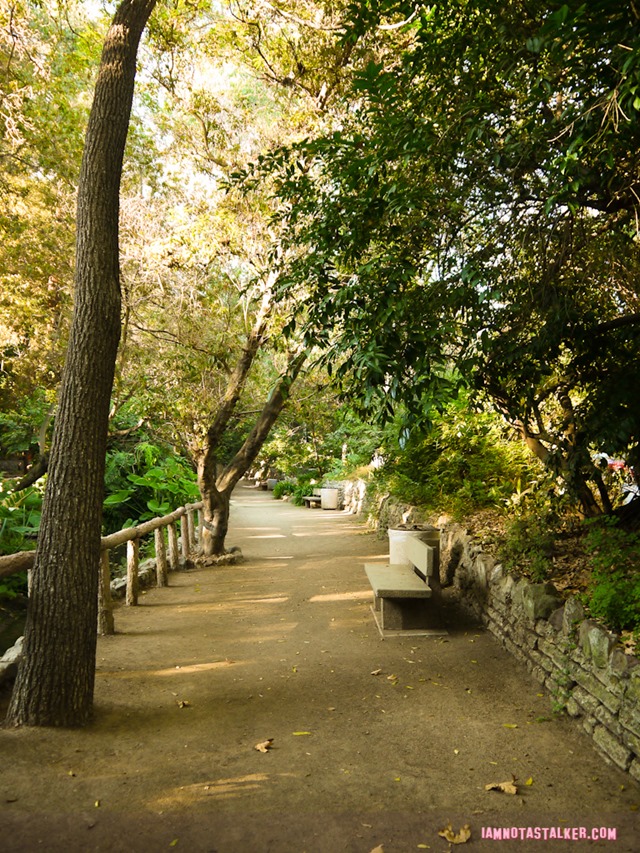 There is also a fabulous café named Trails located just outside of Ferndell's rear entrance.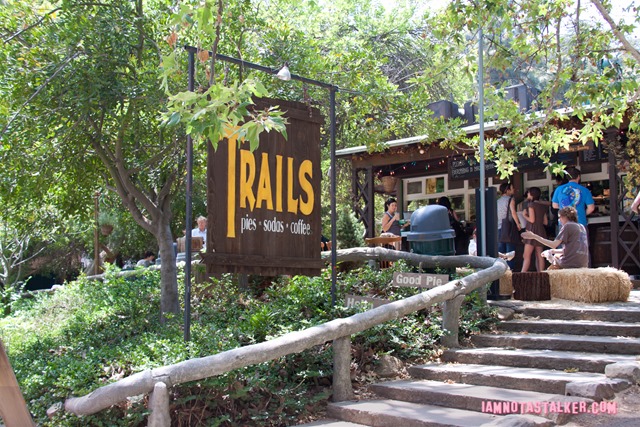 Sadly, Ferndell was allowed to fall into decline over the years – due mostly to the layoff of maintenance workers in the 1970s and 2008 budget cuts – and in 2012 the Cultural Landscape Foundation declared it one of the United States' 12 most threatened landscapes.  Friends of Griffith Park is currently working to restore the site to its original grandeur, although I can't really imagine it looking any prettier than it already does.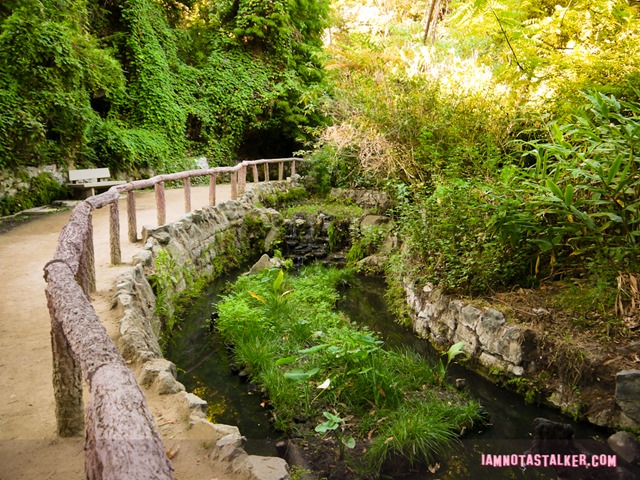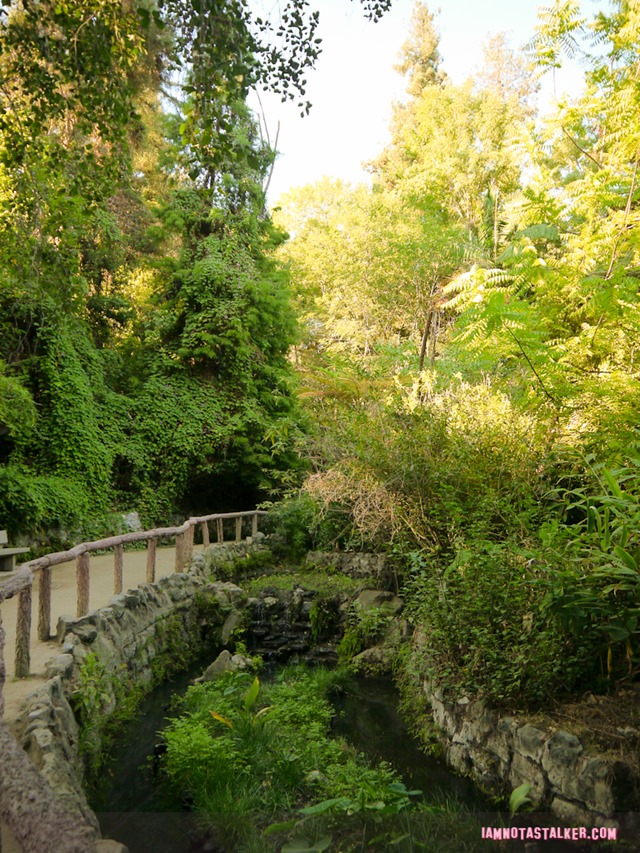 The place is honestly one of the most picturesque spots I have ever laid eyes on.  In fact, my very favorite picture of my dad and the Grim Cheaper was taken there back in 2008.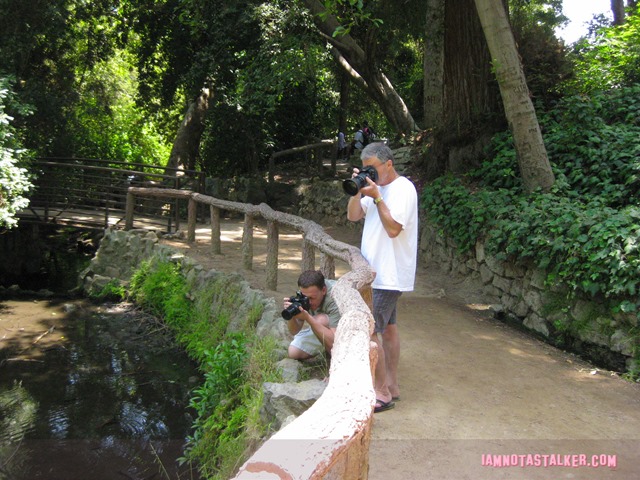 Ferndell's beauty does not at all mesh with the unsolved mystery that has been linked to it for over 60 years.  At around 5:30 p.m. on October 7th, 1949, stunning bit-part actress Jean Spangler left her apartment in the Park La Brea area of Los Angeles, telling her sister-in-law that she was on her way to meet her ex-husband.  (That statement was later proven to be a lie – Spangler never met or had plans to meet her ex-husband that night.)  She was spotted by a store clerk shortly thereafter at the Original Farmers Market at Third & Fairfax.  The clerk said that Jean appeared to be waiting for someone.  At around 7:30 p.m., the starlet made a phone call to her sister-in-law saying she would be home later that night.  She was never seen or heard from again.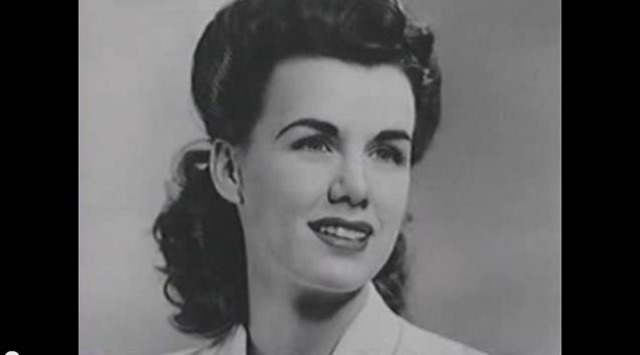 On October 9th, Jean's purse was found just outside of the Ferndell entrance of Griffith Park.  One of the straps had been ripped loose, suggesting a struggle.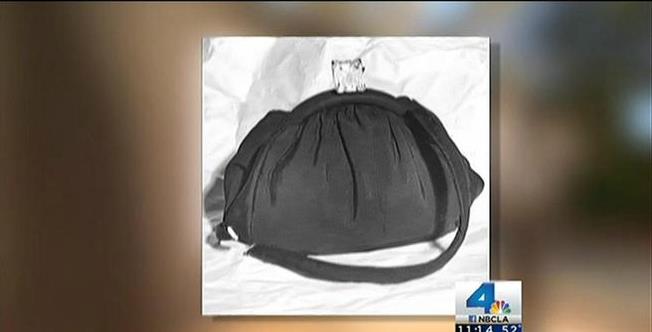 Most cryptic of all, though, was the fact that a handwritten note was discovered inside the purse that read, "Kirk: Can't wait any longer.  Going to see Dr. Scott.  It will work best this way while mother is away,"  (The unfinished note ended with a comma, leading police to believe that she was interrupted while writing it.  Although the mark is not discernible as being a comma in the screen capture below, all articles I've read on the subject report that the note ended with a comma and not a period.)  Over 150 officers and volunteers searched the park, but no other sign of Spangler was found.  One of Jean's friends later informed detectives that the actress was three months pregnant at the time of her disappearance and that she had been considering an abortion.  Police were never able to locate a "Dr. Scott," though, and it has long been assumed that his name was a pseudonym being that abortions were illegal in 1949.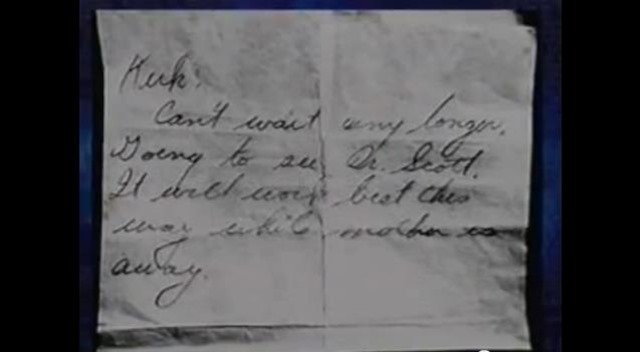 Because Spangler had recently completed filming a small role in Young Man with a Horn, which starred Kirk Douglas, there were suspicions that he might have been the Kirk mentioned in the note.  He denied having any sort of relationship with her, though.  Spangler also had ties to several mobsters and other underworld types, which caused the investigation to take numerous twists and turns – all of which led nowhere.  The LAPD still considers Jean to be a missing person and her case remains open to this day.
Jean's disappearance was the subject of a 2001 Mysteries & Scandals episode, which you can watch by clicking below.
Thanks to its picturesque quality, Ferndell has long been a favorite of location scouts.  According to the book Hollywood Escapes: The Moviegoer's Guide to Exploring Southern California's Great Outdoors, The Young Rajah was shot at the park in 1922.  Unfortunately though, I could not find a copy of the silent film, which starred Rudolph Valentino, to make screen captures for this post.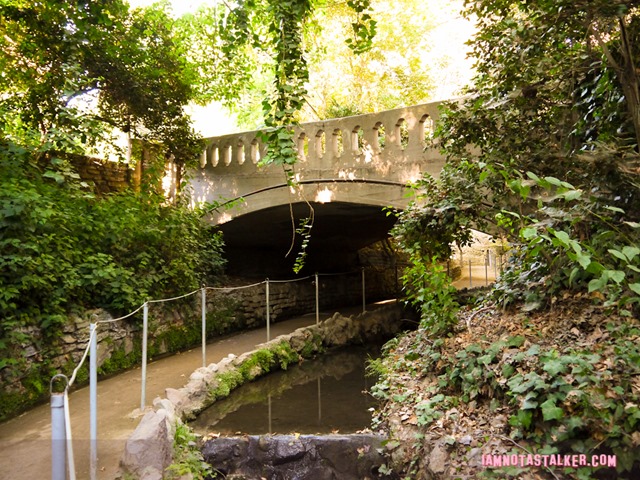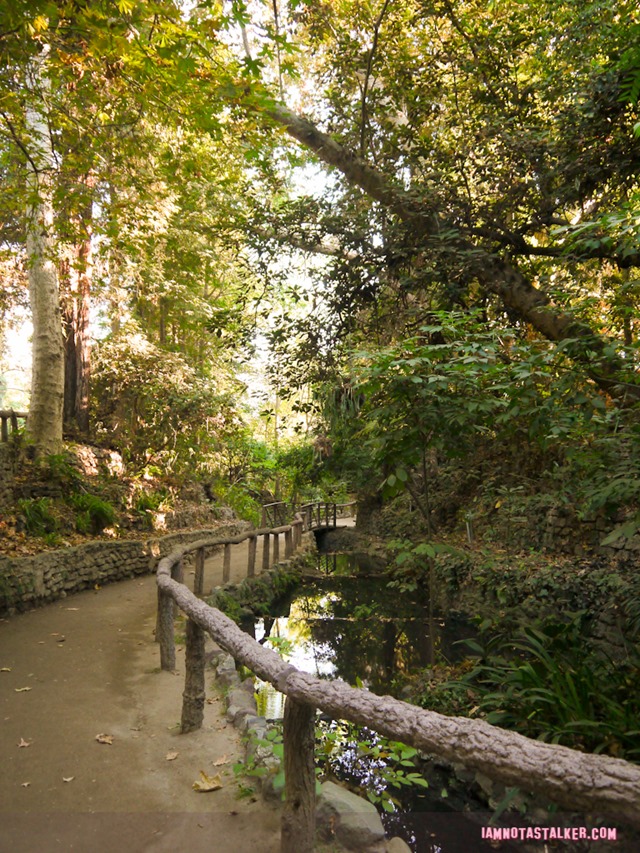 According to The David Janssen Archive, Ferndell was where Dr. Richard Kimball (David Janssen) fell into a stream in the pilot episode of The Fugitive, which was titled "Fear in a Desert City."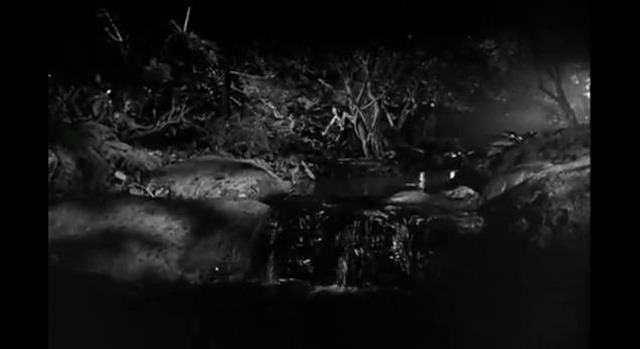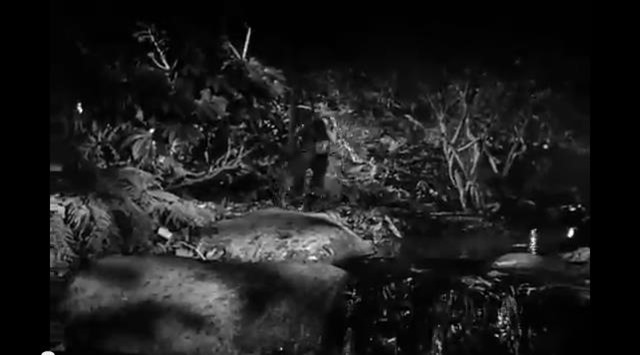 In the pilot episode of Star Trek: The Next Generation, which was titled "Encounter at Farpoint," Ferndell masqueraded as the "woodland simulation" where Commander William T. Riker (Jonathan Frakes) talked to Lt. Commander Data (Brent Spiner) about being human.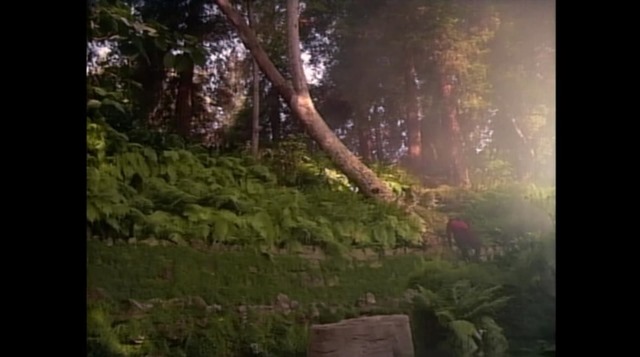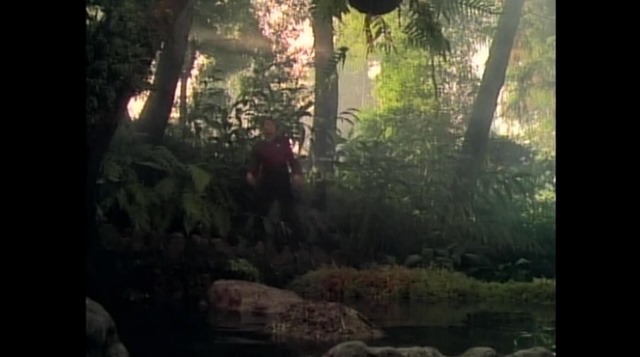 The episode featured some amazingly realistic special effects, as you can see below.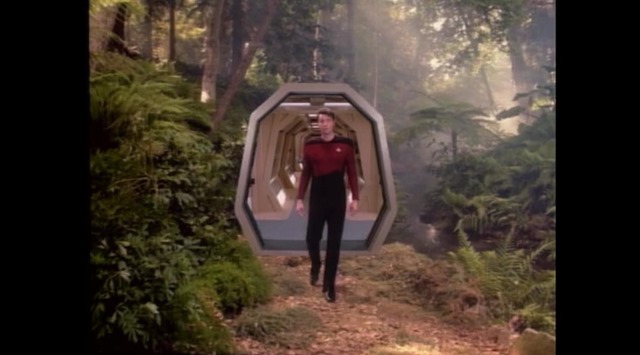 I am fairly certain that the "woodland simulation" scene was shot both on location at Ferndell and on a soundstage.  As you can see below, the stream that Wesley Crusher (Wil Wheaton) fell into in the episode was quite wide and deep.  Being that I have never seen a stream of that size at Ferndell, I believe that a fake one was created for that portion of the scene at Paramount Studios where the series was lensed.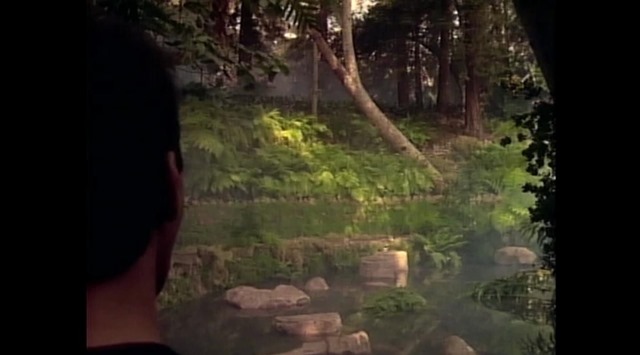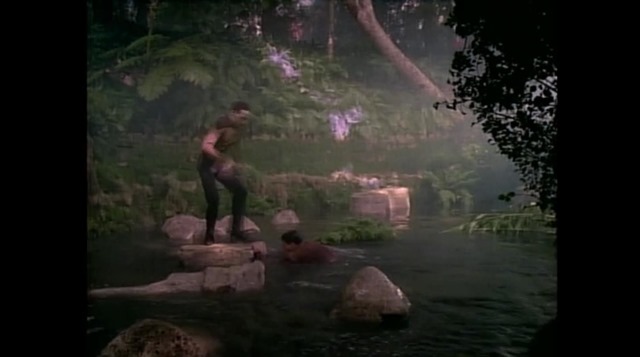 Ferndell was also featured in the Season 1 episode of Star Trek: Deep Space Nine titled "In the Hands of the Prophets" as the Bajoran Monastery of the Kai garden where Commander Sisko (Avery Brooks) met Vedek Bareil (Philip Anglim) for the first time.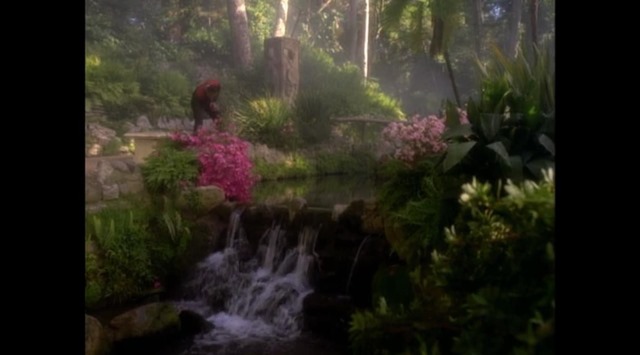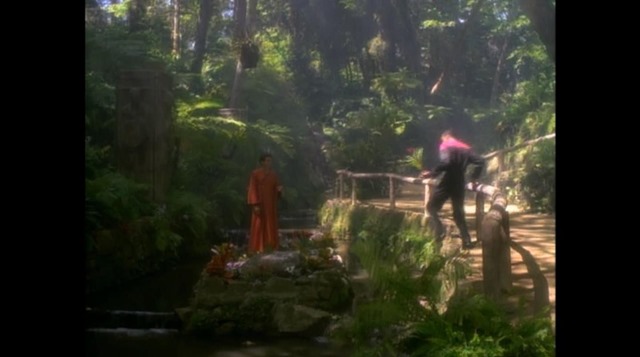 Ferndell once again masqueraded as the Bajoran Monastery of the Kai garden in the Season 2 episode of Star Trek: Deep Space Nine titled "The Circle."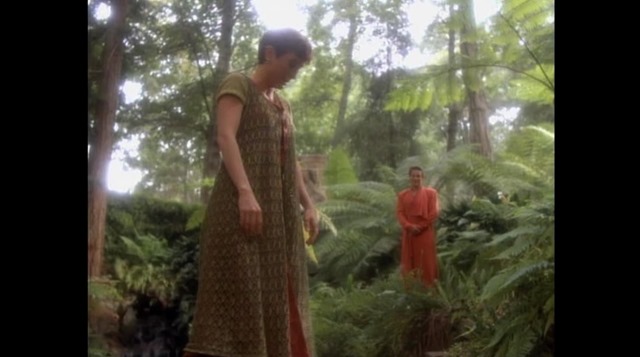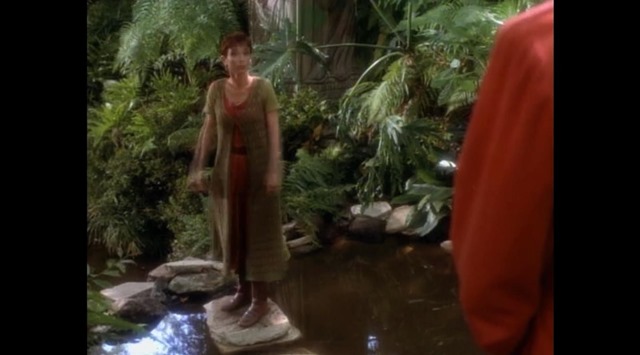 In the 2012 romantic comedy Ruby Sparks, Ferndell was where Calvin Weir-Fields (Little Miss Sunshine's Paul Dano) both envisioned Ruby Sparks (Zoe Kazan) riding her bike while looking at the ceiling of his therapist's office (hence the weird vent patterns visible in the screen captures below) . . .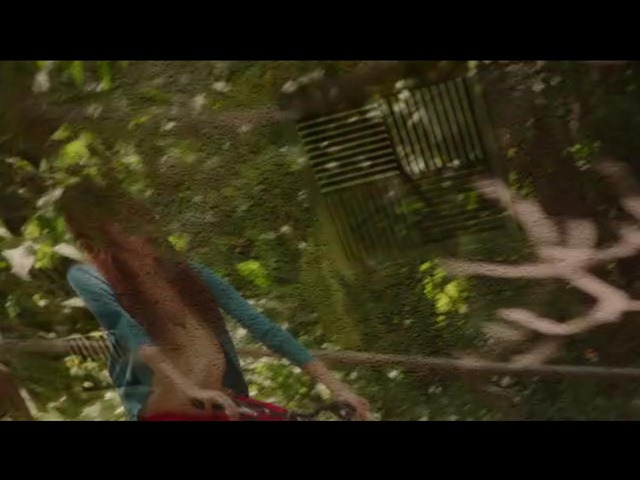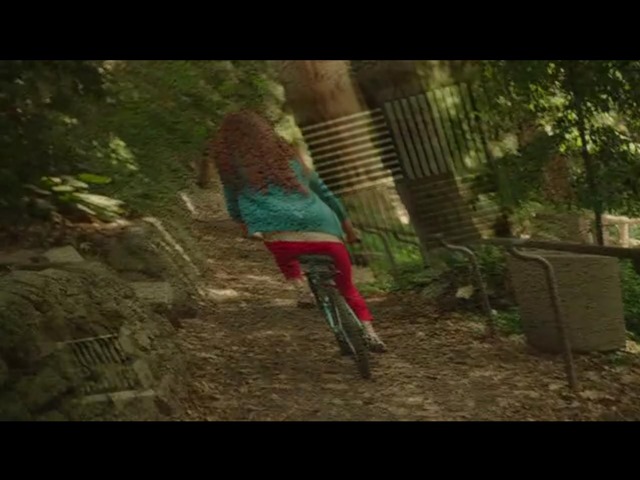 . . . and where he later jogged with his brother, Harry (Chris Messina).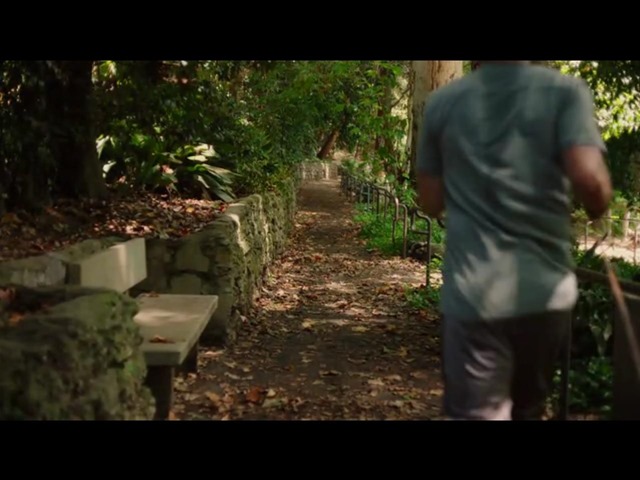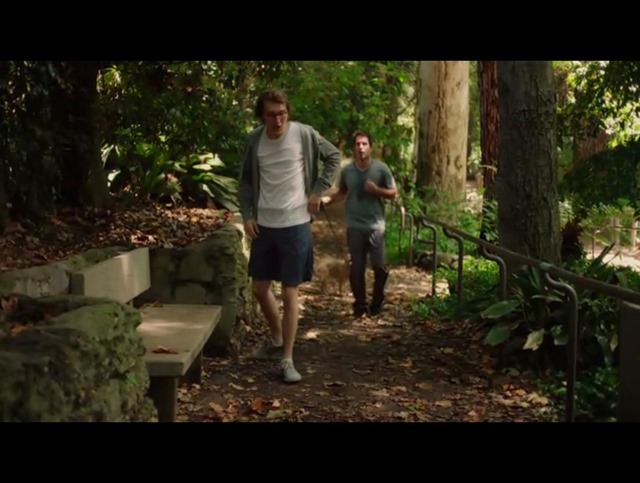 I have also long suspected that Ferndell was the spot where my girl Miss Marilyn Monroe posed for photographer Ed Henry in 1950.  You can check out those pictures, which were not released until 2009, on the Life magazine website here.  Unfortunately though, I have not been able to verify that hunch.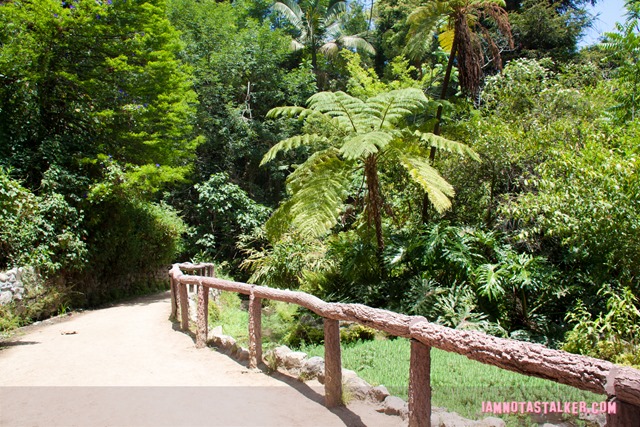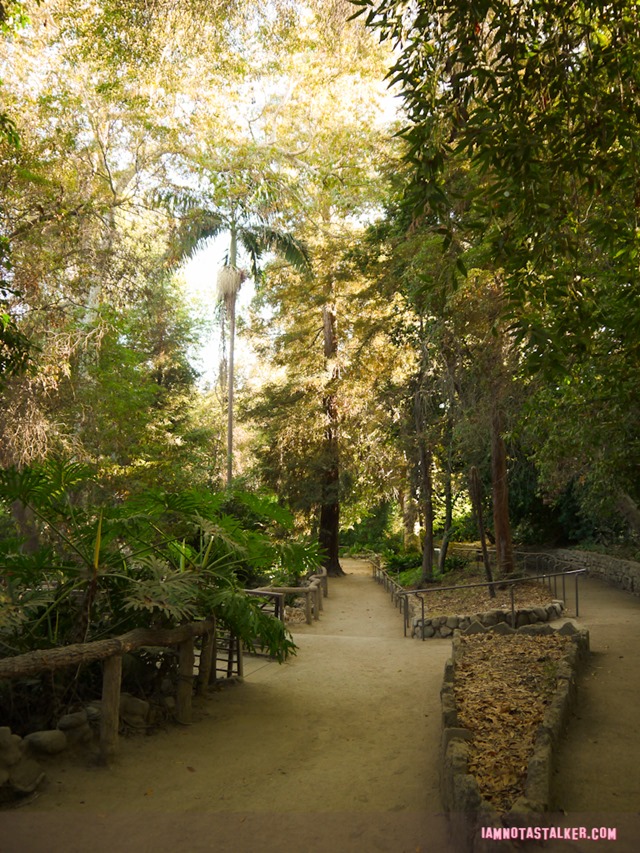 For more stalking fun, be sure to follow me on Facebook, Twitter and Instagram.  And you can check out my other blog, The Well-Heeled Diabetic, here.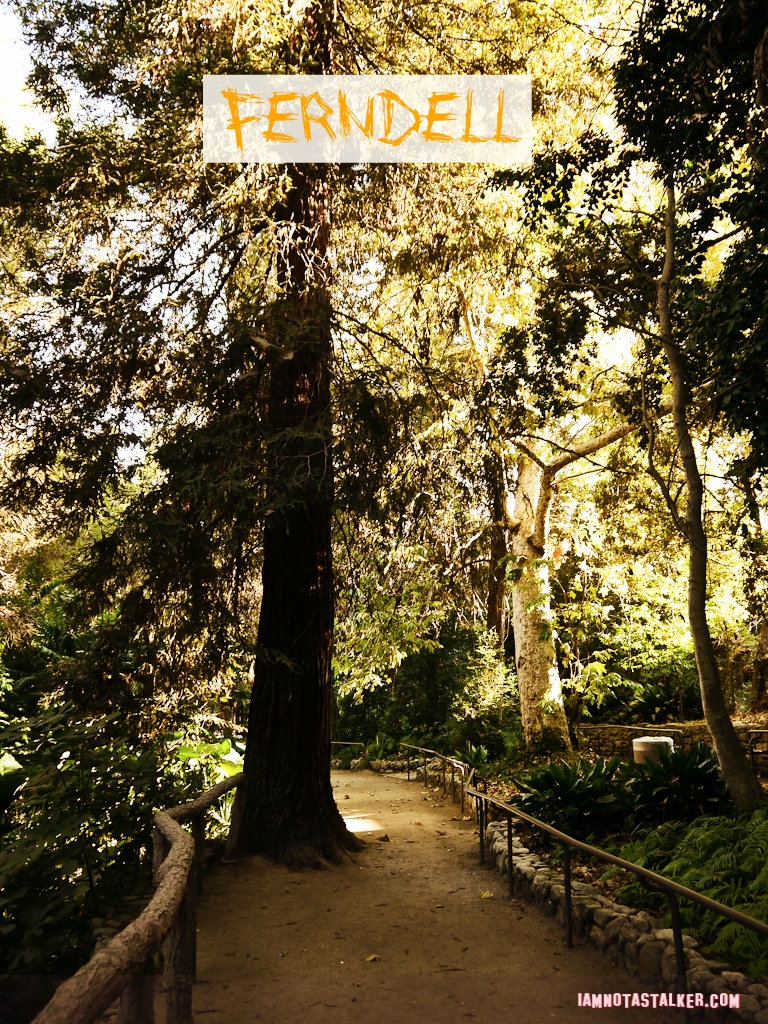 Until next time, Happy Stalking! 

Stalk It: Ferndell Nature Center is located at 2333 Fern Dell Drive, inside of Griffith Park, in Los Feliz.
73936