Tom Neal's Former House
Oct 1st, 2013 | By
Lindsay
| Category:
Celebrity Homes
,
Haunted Hollywood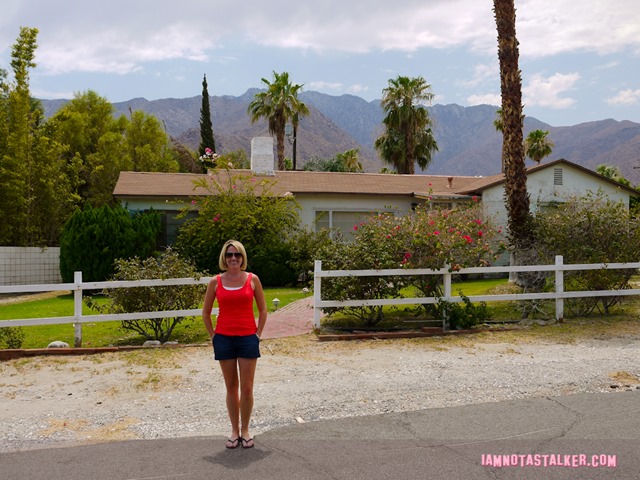 Upon first moving to the Desert in January, I started seriously perusing the book Palm Springs Confidential, which the Grim Cheaper's boss had purchased for me several years prior.  One locale mentioned in the tome that immediately piqued my interest was the former Little Tuscany Estates residence of Tom Neal, where, on April 1st, 1965, the ex-actor/onetime prizefighter shot and killed his third wife, Gail Evatt.  (Her name is also sometimes reported as being "Gail Bennett" and, unfortunately, I am unsure of which moniker is correct, but for this post I'll stick with Evatt.)  Figuring the place would fit in perfectly with my Haunted Hollywood theme, I dragged the GC out to stalk it in July and have been itching to blog about it ever since.  So here goes!
Tom Neal's acting career began on Broadway in 1935.  The Illinois native, who had boxed quite successfully while attending Northwestern University, enrolled in Harvard Law School shortly thereafter and, upon graduating in  1938, migrated to Hollywood to pursue his dream of being on the silver screen.  He landed his first film role that same year as Aldrich Brown in Out West with the Hardys and went on to play bit parts (mostly tough-guy characters thanks to his boxing background) and later star in over 180 low-budget, B-rated productions.  His success garnered him quite a bit of wealth, a two-acre estate in Bel-Air and a romance with actress Barbara Payton.  It was that romance with Payton that triggered his downfall.  In 1951, the starlet told Neal she was leaving him for a new paramour, actor Franchot Tone.  Neal did not take the news well.  He beat Tone severely, giving him a broken nose, a concussion and a ten-day hospital stay.  Payton later married Tone (though that was short-lived) and Neal was blacklisted by Hollywood.  He wound up moving to Palm Springs, where he worked first as a host at the Doll House restaurant and then as a landscaper.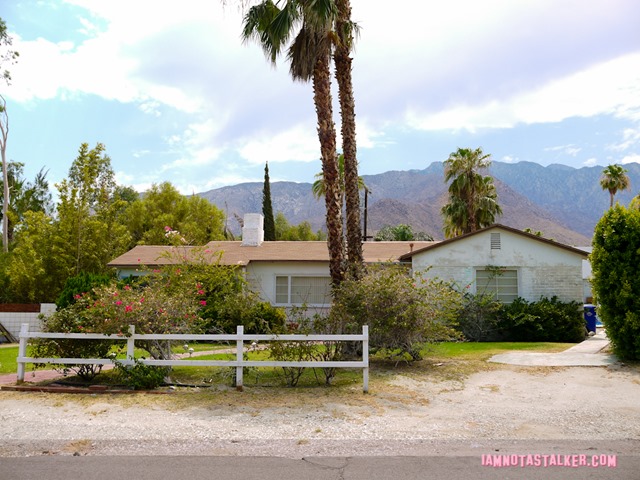 In 1961, Neal married Gail, who worked as a receptionist at the Palm Springs Racquet Club.  (I blogged about the Racquet Club here.)  The two moved into the four-bedroom, two-bath, 1,624-square-foot rental pictured below in early 1965.  The ranch-style home, which was originally built in 1947, sits on 0.29 acres.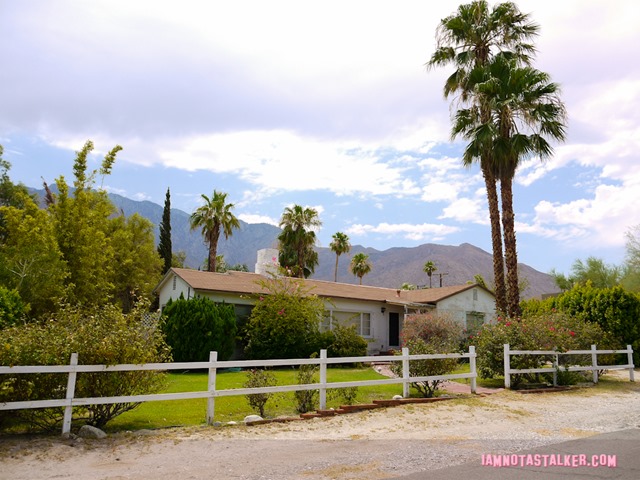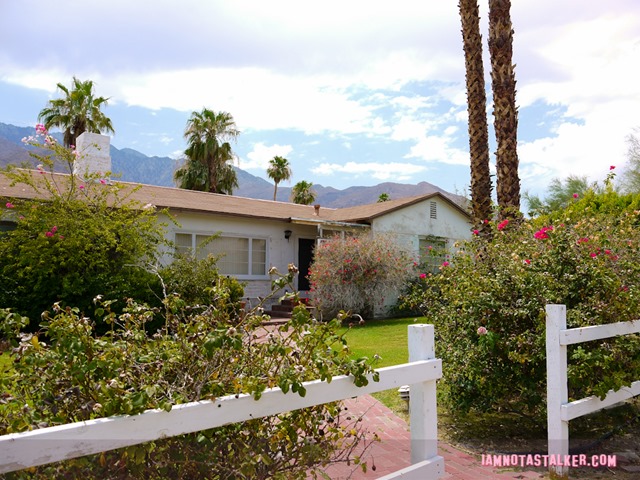 On the afternoon of April 1st, Tom and Gail began to argue.  The couple had been separated for about ten weeks and Gail had filed for divorce on March 11th, unbeknownst to Tom.  In the midst of the argument, Gail apparently headed for the living room, where she attempted to nap on the couch.  Neal followed, accused her of cheating on him and wound up shooting her in the head with a 0.45-caliber pistol.  He later claimed that Gail had grabbed the gun, pointed it at him and it had accidentally fired, striking her, during the course of a struggle, although the evidence did not reflect his account.  Whatever the true story may be, Neal did not call the police, but, according to Palm Springs Life magazine, instead headed out to Tirol restaurant in Idyllwild for dinner.  While there he informed two friends that he had just killed Gail.  Apparently, neither of them thought to call the police, either.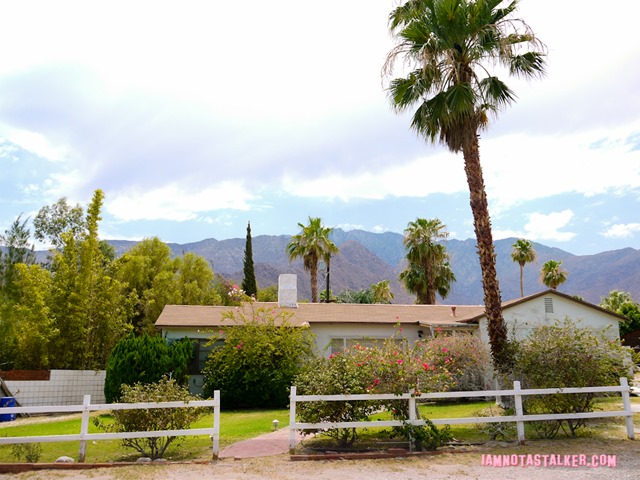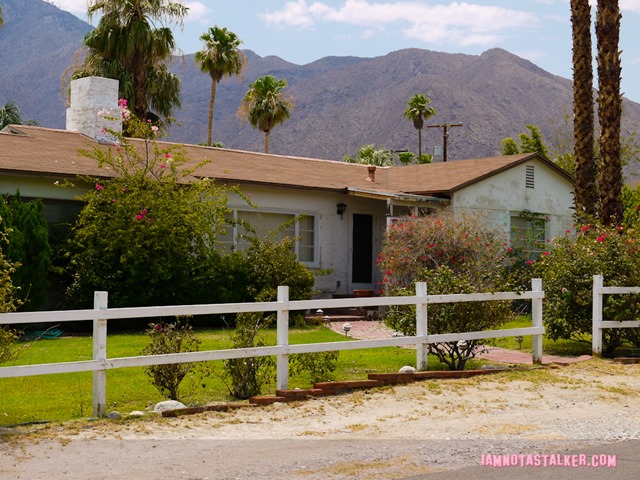 The police were finally telephoned at 6:30 the following morning by Neal's lawyer, James Cantillion, who informed them, according to Palm Springs Life, that a woman "had expired or was seriously injured" at 2481 Cardillo Avenue.  Neal was indicted for murder two weeks later.  After a twenty-day trial and a ten-hour jury deliberation, the former actor was found guilty of involuntary manslaughter.  He was sentenced to up to 15 years in prison and ultimately served seven before being paroled on December 6th, 1971.  Upon his release he moved to North Hollywood, where passed away from a heart attack eight months later.  Neal was 58.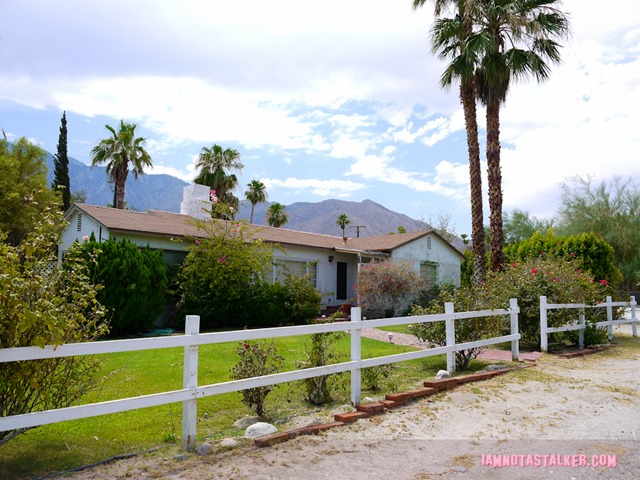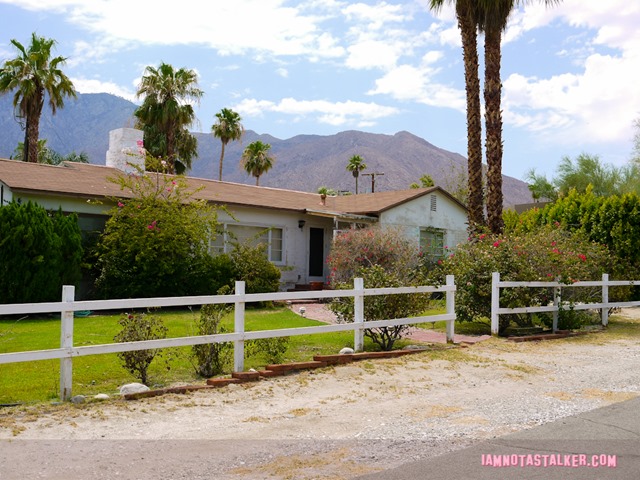 For more stalking fun, be sure to follow me on Facebook, Twitter and Instagram.  And you can check out my other blog, The Well-Heeled Diabetic, here.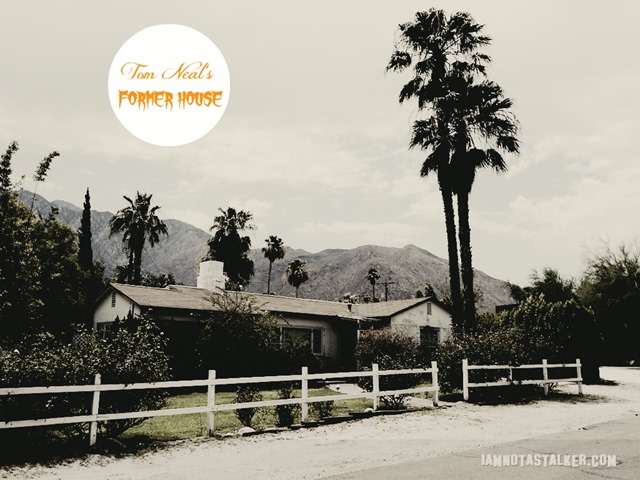 Until next time, Happy Stalking! 

Stalk It: Tom Neal's former house is located at 2481 North Cardillo Avenue in the Little Tuscany Estates neighborhood of Palm Springs.
73981