The Former Menendez Family Home
Oct 3rd, 2013 | By
Lindsay
| Category:
Haunted Hollywood
,
This and That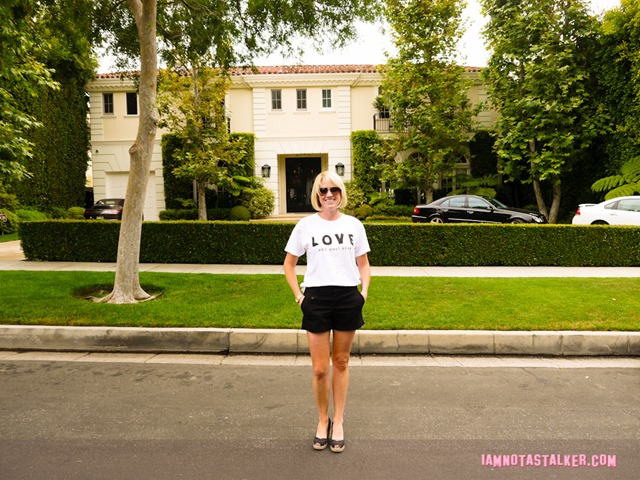 Just around the corner from Vincente Minnelli's former abandoned mansion (which I blogged about yesterday) is the palatial Elm Drive residence where on August 20th, 1989, brothers Lyle and Erik Menendez (then 22- and 19-years-old, respectively) shot and killed their parents, entertainment company executive Jose and housewife Mary Louise, aka "Kitty."  (I honestly cannot believe that the murders took place in 1989!  I would have guessed them to have occurred far more recently.)  The case that followed would become one of the most-famous and most-watched of the century, rivaled only by that of O.J. Simpson – which is ironic, but more on that later.  I first became interested in the Elm Drive house earlier this year while reading the book You'll Never Make Love in This Town Again, one of the chapters of which was written by actress Robin Greer whose husband, businessman Mark Slotkin, custom-built the property.
The Mediterranean-style home was originally constructed in 1927, but was completely redesigned by Slotkin in 1974 and became his and Robin's primary residence.  Slotkin's rebuild featured six bedrooms, eight baths, 9,063 square feet of living space, a pool, a tennis court, and a two-story guest house with its own sitting room, full bath, bedroom, and two-car garage.  And here's where the irony comes in.  Greer and Slotkin were longtime friends of O.J. Simpson's, and Robin reportedly hosted Nicole Brown Simpson's baby shower, when she was pregnant with Sydney, at the Elm Drive manse in 1985.  How's that for eerie?  Robin even states in You'll Never Make Love in This Town Again that Nicole named Sydney after Robin's character on Ryan's Hope.  In October 1988, after Mark and Robin decided to divorce, the estate was put on the market and sold to the Menendez family.  They would live in it for less than a year.  (Ironically enough, Robin was also at the center of a very interesting – and heartbreaking – Los Angeles Times story about an autograph collector's unsuccessful quest that caught my eye this past July.)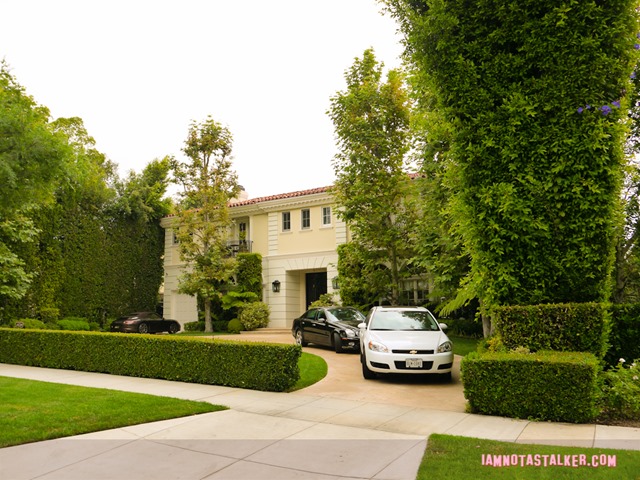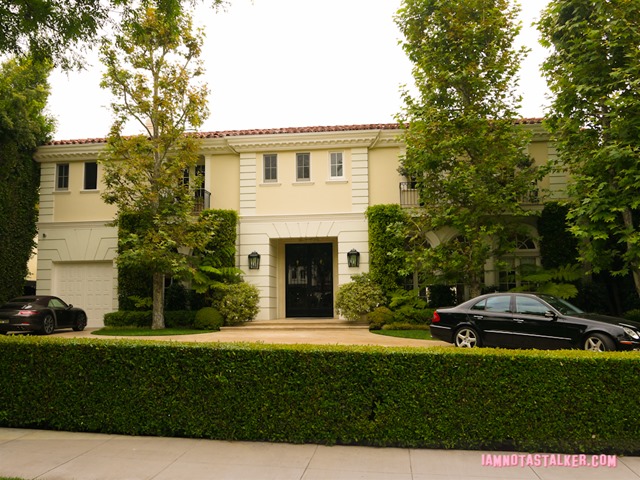 On the evening of August 20th, 1989, Erik and Lyle murdered their parents with shotguns while the couple sat on the couch in their den watching The Spy Who Loved Me.  Jose was shot five times, Kitty nine.  The brothers, feigning grief, claimed that the killings had most likely been conducted by the mob.  Their strange behavior was a red flag to investigators, though.  Just three days after the murders, Lyle and Erik began blowing through their inheritance, going on extensive shopping sprees and ultimately spending over $1 million in six months time.  Their purchases included a $64,000 Porsche, a Rolex watch, $40,000 worth of clothing, and, oddest of all, one of Lyle's favorite restaurants in Princeton, Chuck's Spring Street Café.  Erik wound up confessing the crime to his therapist, L. Jerome Oziel, quite fittingly on Halloween day 1989.  When Lyle found out, he became infuriated and threatened Oziel.  The therapist taped some later conversations with the brothers and Oziel's mistress informed police of the recordings in March 1990.  The brothers were arrested that same month and charged with multiple murder for financial gain.  The first trial, in 1994, resulted in hung juries, but they were both convicted and given life sentences during their retrial in 1996.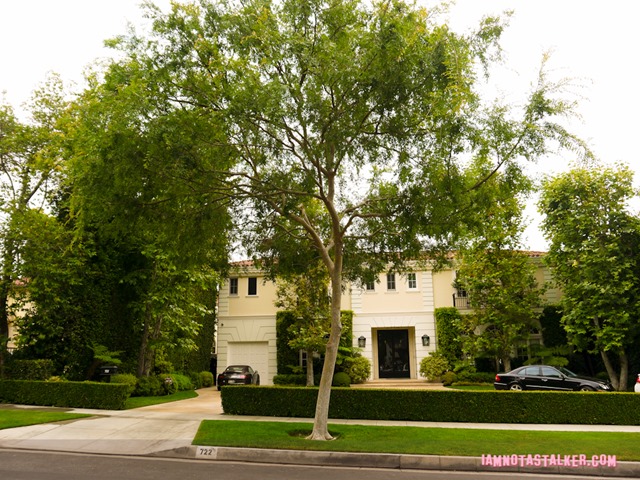 The Elm Drive house has been sold twice since the murders – first in 1993 to mystery television writer William Link and then in 2001 to a telecommunications executive named Sam Delug.  Thinking about a normal family living their day-to-day life on the premises, I am reminded of the following quote by crime novelist Denise Hamilton from her article "Bringing Out the Dead" which was printed in the July 2013 issue of Los Angeles magazine:  "And I wondered, Do bricks and mortar retain memories of crimes committed in airless rooms?  Can violence sear a pattern into walls that no layers of paint can cover?  Is this small patch of earth forever cursed?"  Thankfully though, it looks like the macabre history of the house has not prevented Mr. Delug from celebrating Halloween, as you can see in this photograph on the Find a Death website.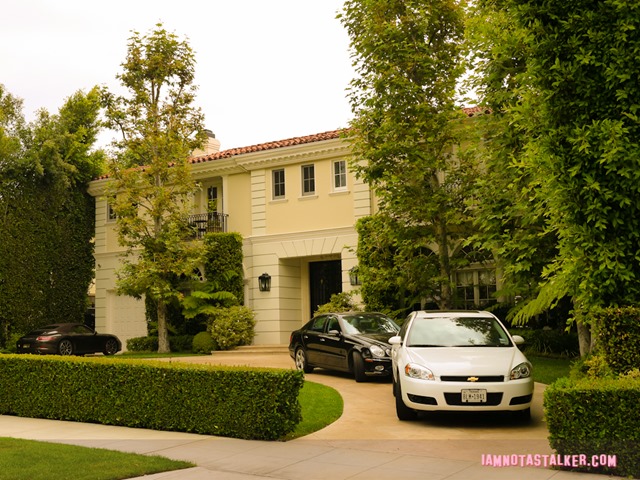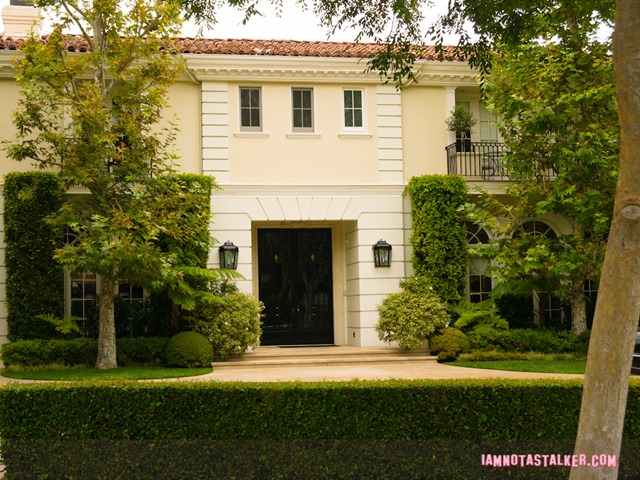 Some sort of construction took place at the residence in 2002 (as you can also see on Find a Death) and the interior was reportedly gutted, but the exterior still looks pretty much exactly the same today as it did when Jose and Kitty owned it.  Oddly enough, though, a gate that used to surround the property was taken down during the remodel.  With a dwelling as notorious as this one, you'd think the owners would have wanted to put a fence up, not take one down!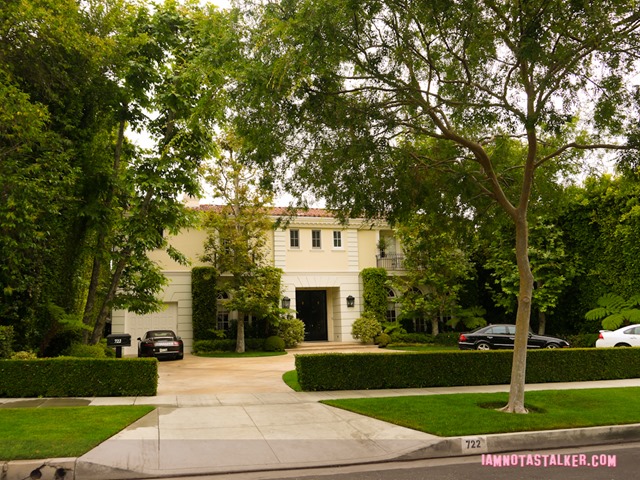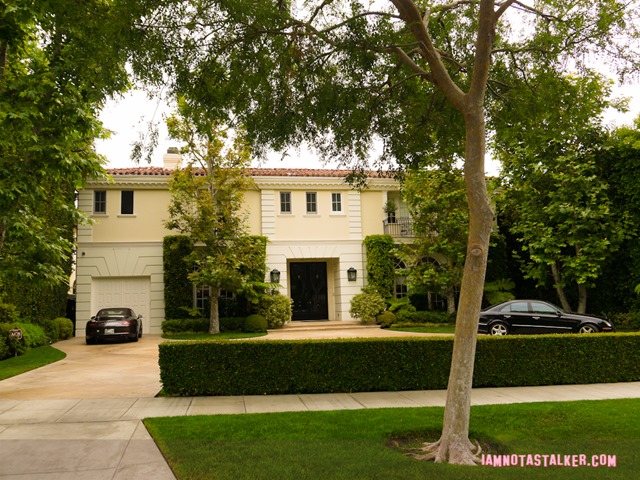 And while there are rumors that Elton John, Michael Jackson, Prince, and members of the band U2 all rented the mansion at different points in time, being that Mark Slotkin sold it directly to Jose and Kitty, I do not see how that could be possible – unless, of course, they were tenants prior to the home's 1974 rebuild.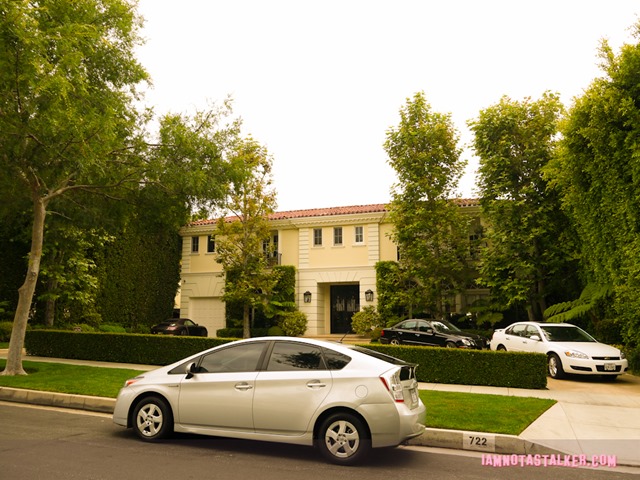 For more stalking fun, be sure to follow me on Facebook, Twitter and Instagram.  And you can check out my other blog, The Well-Heeled Diabetic, here.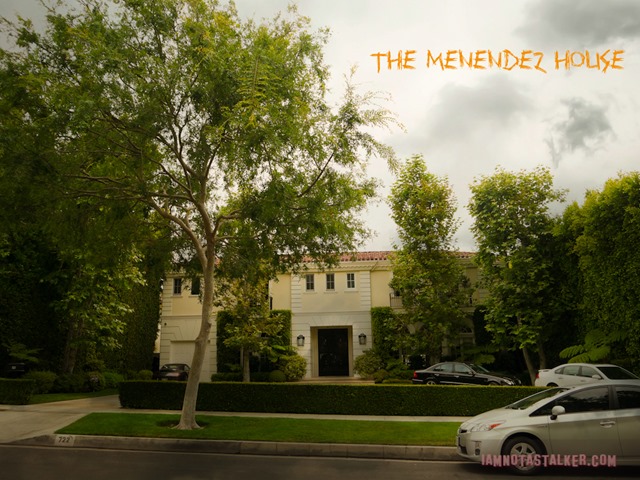 Until next time, Happy Stalking! 

Stalk It: The Menendez Brothers' former house is located at 722 North Elm Drive in Beverly Hills.
74086