Larry Edmunds' Former House
Oct 14th, 2013 | By
Lindsay
| Category:
Haunted Hollywood
,
This and That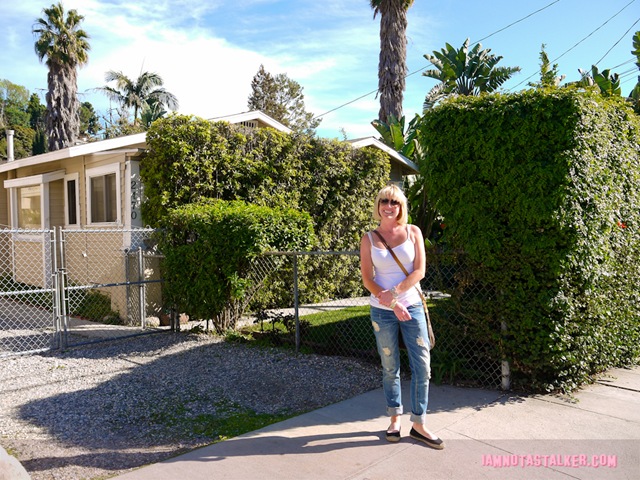 Just a few doors north of Peg Entwistle's former residence (which I blogged about on Friday) is the guesthouse where iconic bookseller Larry Edmunds committed suicide in 1941.  I was absolutely shocked to come across the location in Hollywood Death and Scandal Sites, which was written by fellow stalker E.J. of The Movieland Directory, because at the time I was under the impression that Edmunds was still alive.  Ever since moving to SoCal, I had been a regular patron of Larry Edmunds Bookshop, which was founded way back in 1938 (yes, I really should have realized its namesake was most likely no longer living

).  The bookstore/memorabilia boutique is one of my favorite places in L.A. and is the preeminent spot to procure any tome, memento or trinket at all related to Hollywood and its history – stuff like lobby cards, headshots, movie posters, and fan magazine back issues can all be found there.  Even Barbara Stanwyck's The Night Walker script was being sold at Larry's back in 2011.  So I was absolutely gobsmacked to learn that the shop's founder had not only passed on, but had killed himself over seven decades ago, and I decided right then and there to include his former home in my Haunted Hollywood postings.
Larry Edmunds was born Lawrence O'Connell Edmunds in North Carolina on March 13th, 1906.  He migrated to Hollywood at some point and landed a job working for bookseller Stanley Rose.  He then branched out on his own in 1938 and opened his namesake bookshop at 1603 North Cahuenga Boulevard.  And while the place did not specialize in movie-related publications at the time, it became a huge hit with the Hollywood set and Larry struck up a friendship with several of his famous patrons, including W.C. Fields, Basil Rathbone, William Faulkner, and John, Ethel and Lionel Barrymore.  Rumor has it that he became more than friends with a few starlets, as well, such as Mary Astor, Marlene Dietrich and Paulette Goddard.  Sadly, mental illness and alcoholism got ahold of Edmunds and in February 1941, while living in a guest house behind the property pictured below, he stuck his head in his gas stove, killing himself.  He was 34.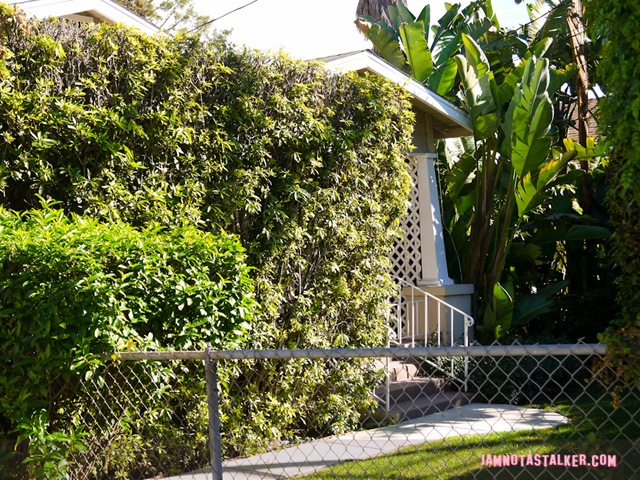 In Hollywood Death and Scandal Sites, E.J. writes, "His suicide note explained that when he found himself cutting off the heads of the little men that were crawling through the walls to kill him, he realized he was seriously disturbed and had to kill himself."  Ya think?  Edmunds willed his store to an employee named Milt Luboviski.  It was Milt's wife, Git, who had the idea to turn the place into the movieland mecca that it is today.  The shop has moved twice since then – first to 6658 Hollywood Boulevard in 1955 and then to its current location at 6644 Hollywood Boulevard in 1990.  When Git decided to retire in 2007, she sold the site to longtime employee Jeffrey Mantor.  He continues to run it today.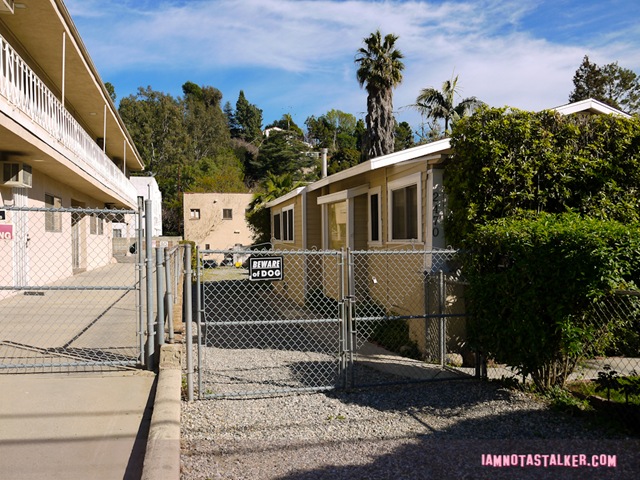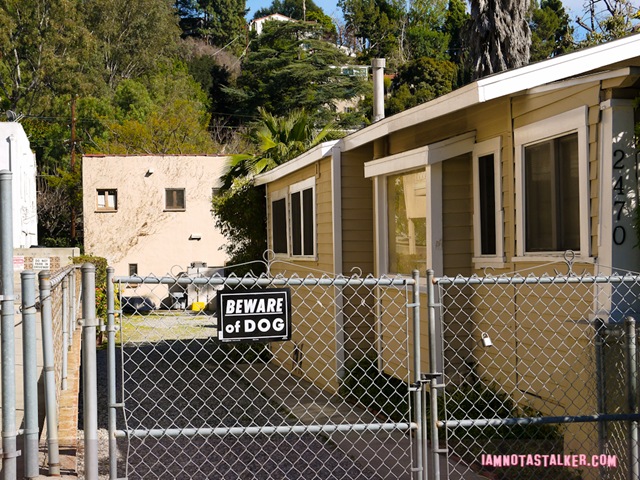 According to Zillow, the property where Edmunds last lived consists of two 1925 bungalows on an "over-sized lot."  The front house features two bedrooms, one bath, a living room, a dining room, a fireplace, hardwood flooring, an updated kitchen, an enclosed sun porch, a separate laundry room, an outdoor patio, and a garden.  The rear house, where Larry resided, is a one-bedroom, one-bath unit with a living room, a den, and an updated kitchen (thank God!).  Sadly, the back dwelling is not visible from the road, but I did manage to dig up the MLS photos pictured below.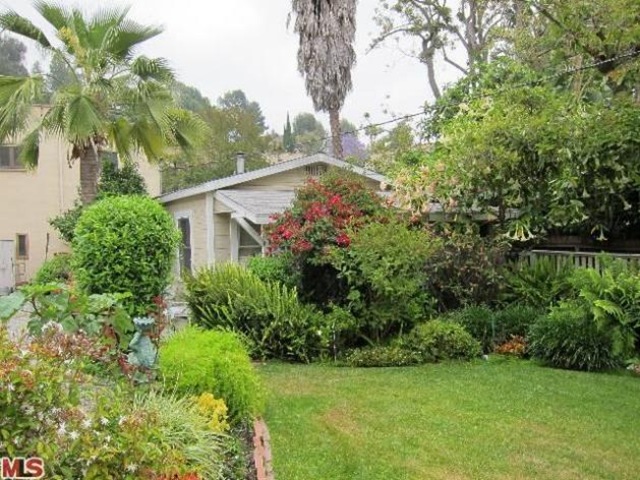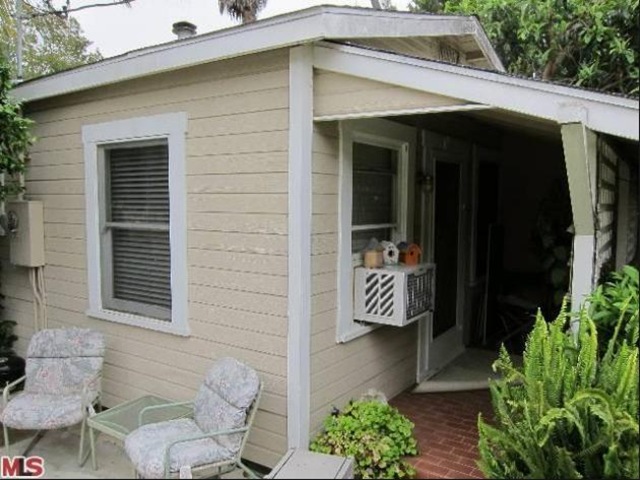 For more stalking fun, be sure to follow me on Facebook, Twitter and Instagram. And you can check out my other blog, The Well-Heeled Diabetic, here.
Big THANK YOU to E.J., of The Movieland Directory, for writing about this location in his book Hollywood Death and Scandal Sites!

Until next time, Happy Stalking! 

Stalk It: Larry Edmunds' former house is located at 2470 ½ North Beachwood Drive in Hollywood.  Peg Entwistle's former home (which I blogged about here) is located just a few doors south at 2428 North Beachwood.  Larry Edmunds Bookshop is located at 6644 Hollywood Boulevard in Hollywood.  You can visit the store's official website here.
74407