Angeles Abbey Memorial Park from "Alias"
Oct 21st, 2013 | By
Lindsay
| Category:
Haunted Hollywood
,
TV Locations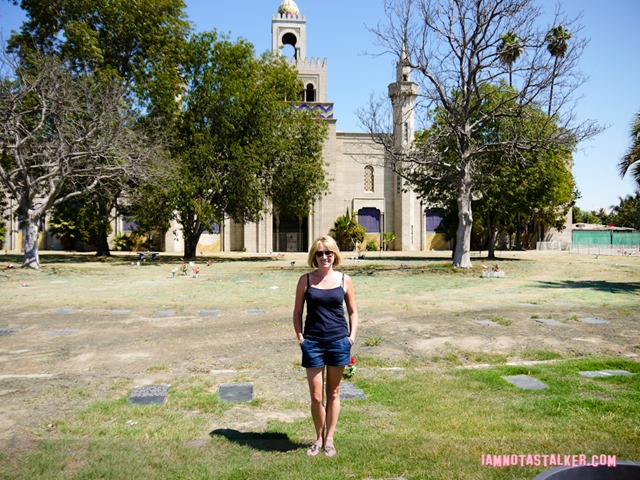 Today's locale is one of my favorite Haunted Hollywood locations ever!  Way back in January 2012, fellow stalker Gilles from France sent me an email asking for some help in tracking down a mosque-like structure that stood in for a Moroccan airport in the Season 1 episode of Alias titled "A Broken Heart."  Gilles included some screen captures in his email and, upon first glance, I guessed that the place was most likely a cemetery.  So I did a quick Google search for a mosque-like graveyard in Los Angeles and the first result to be kicked back was Angeles Abbey Memorial Park in Compton.  Sure enough, it was the right place.  And while I was pretty much drooling upon looking at pictures of the site, because of its location, I avoided stalking it.  Then, feeling brave this summer after finally visiting the spot where the Black Dahlia's body was found, I bit the bullet and dragged the Grim Cheaper right on out there.  And I am very happy to report that it is not located in a dangerous area at all.
Angeles Abbey Memorial Park was originally established in 1923 by a shipbuilder named George Clegg.  The Long Beach native reportedly sent two architects to India for inspiration and, upon their return, had them build a 1,000-crypt mausoleum resembling the Taj Mahal.  The Moorish-style structure featured imported Italian marble, intricate tile work, and stained-glass windows and ceilings.  Sadly though, as you can see below, the building's façade is currently blocked by large trees and most of its beauty hidden.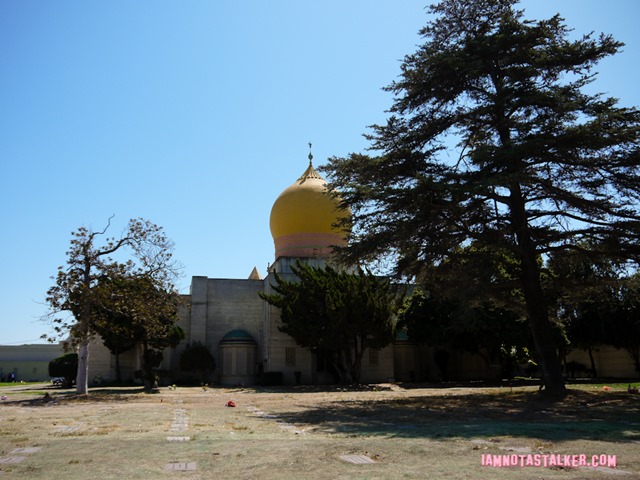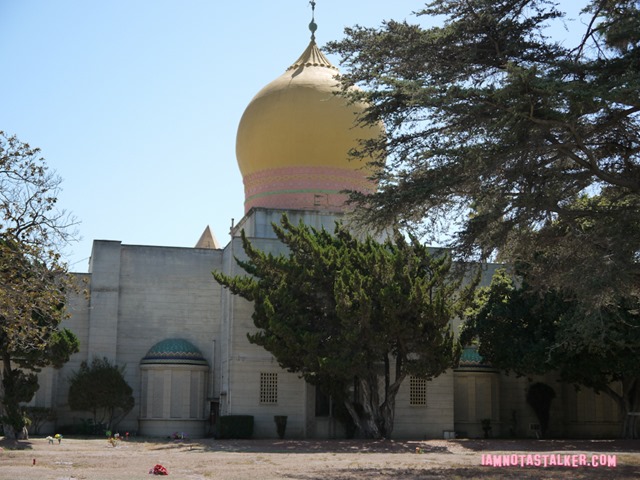 The rear of the structure is visible to passersby, though, and pretty darn amazing in and of itself.  And don't even get me started on the interior!  We, unfortunately, did not venture inside any of the mausoleums while stalking Angeles Abbey, but I came upon these stunning photographs while doing research for this post and am now absolutely kicking myself!  The interiors are nothing short of stunning!  Uh-ma-zing!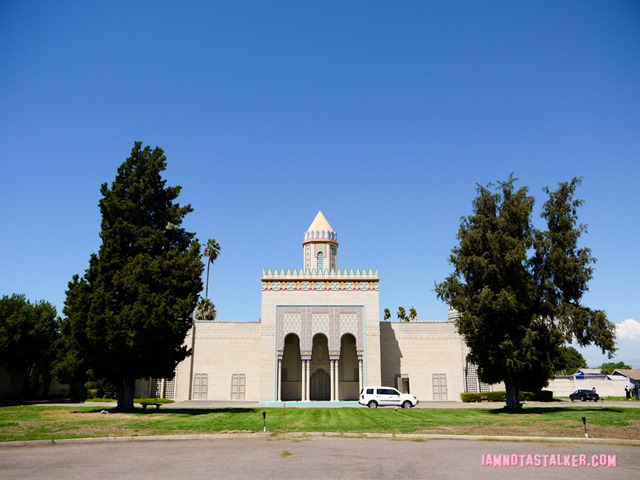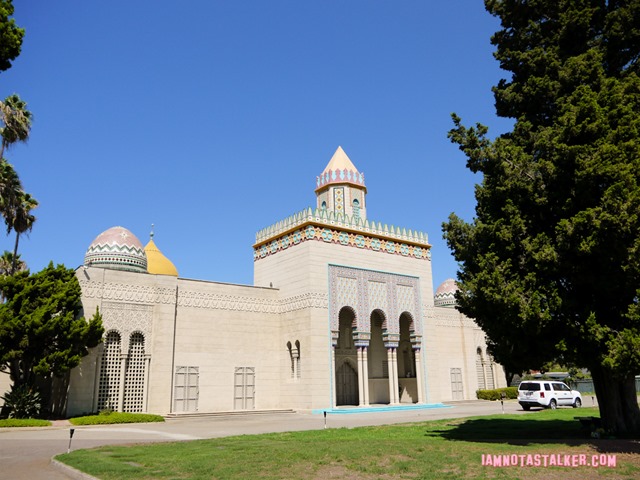 Other equally-impressive mausoleums were built in the late 1920s and today, Angeles Abbey Memorial Park is the final resting place for over 35,000 souls.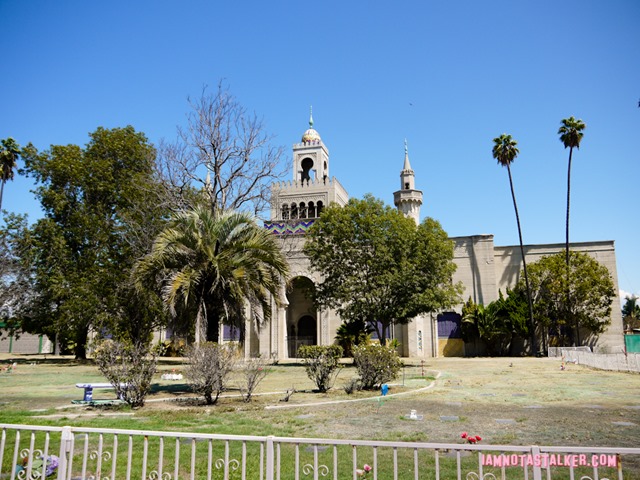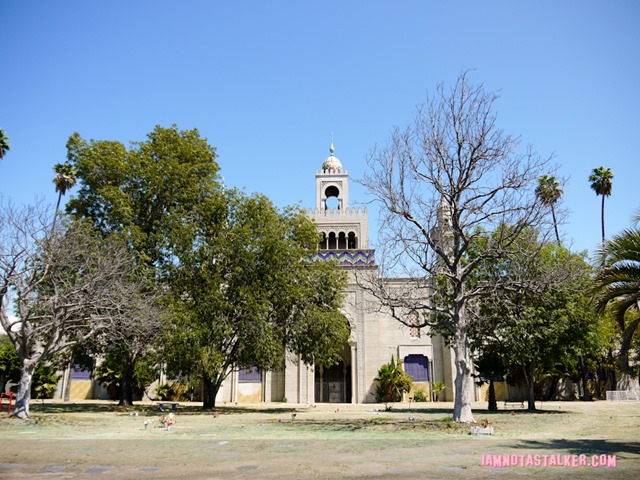 Sadly though, as Compton began to change in the 1960s, the cemetery fell into disrepair.  In 2001, the site was grappling with graffiti, vandalism and gang activity.  It appears to be in a bit better shape today, though, thankfully, aside from the acres of dead grass.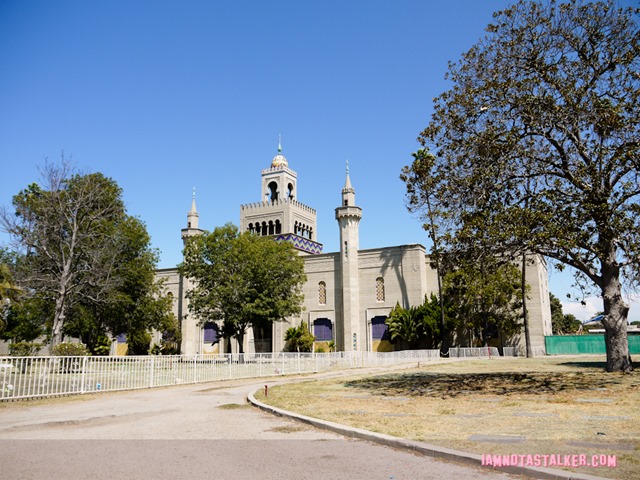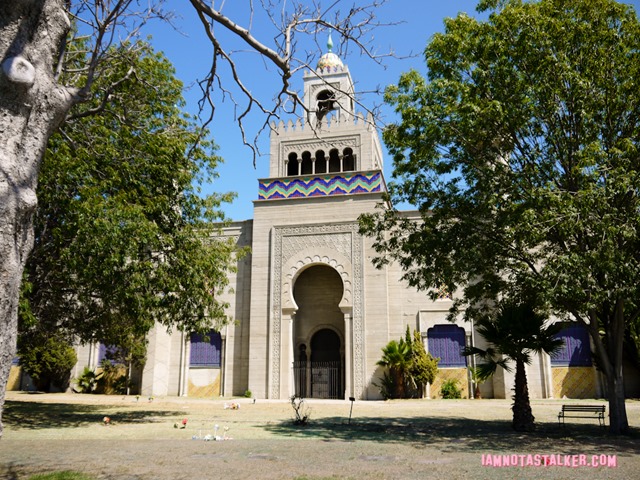 Stepping onto the grounds of Angeles Abbey is like stepping into another world.  Standing there, I had to remind myself that I was still in L.A. and not in some exotic, far-off locale.  It is no wonder the place has so often graced movie and television screens.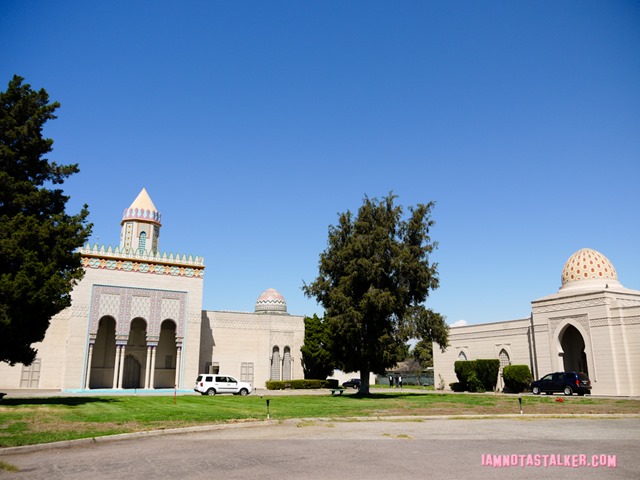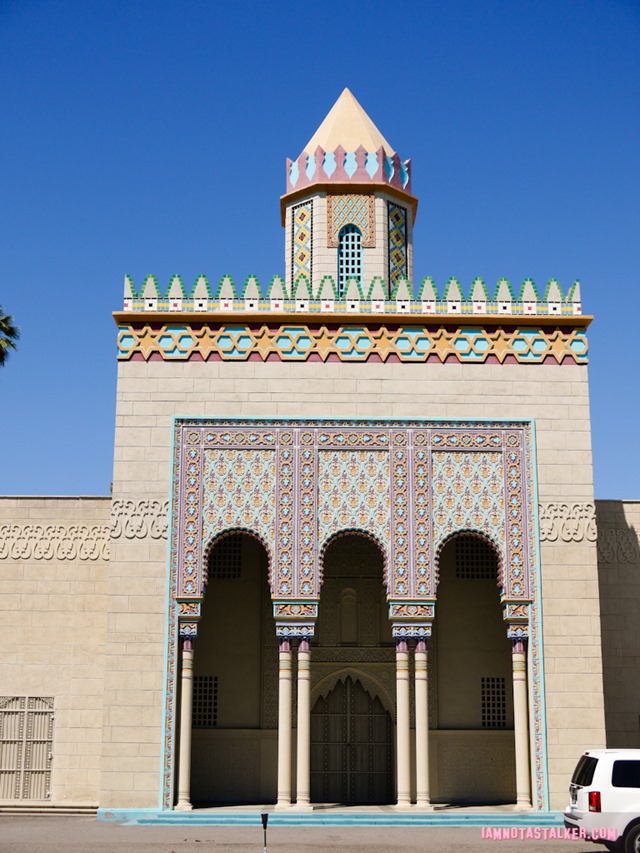 Ironically enough, though, Angeles Abbey has rarely appeared onscreen as a cemetery.  For having such decidedly unique and ornate architecture, the place is truly a blank canvass – one that production designers have turned into everything from a jail to a palace to a courthouse to an airport.  As I mentioned above, the exterior of Abbey Memorial stood in for an airport in Morocco in the Season 1 episode of Alias titled "A Broken Heart."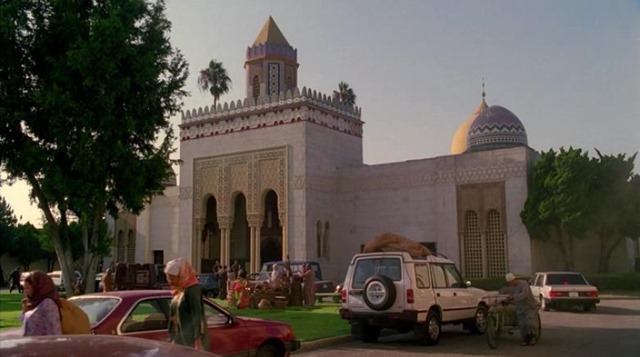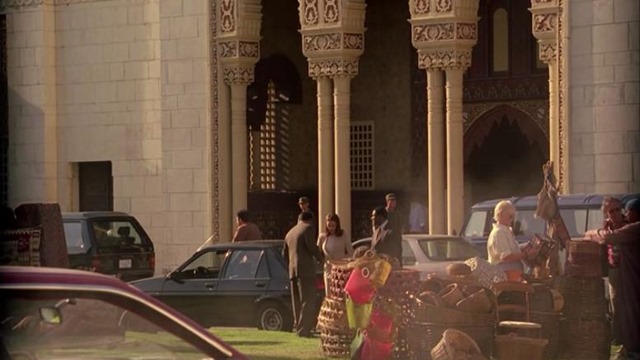 In that same episode, the interior of the main mausoleum masqueraded as a a bustling Moroccan marketplace.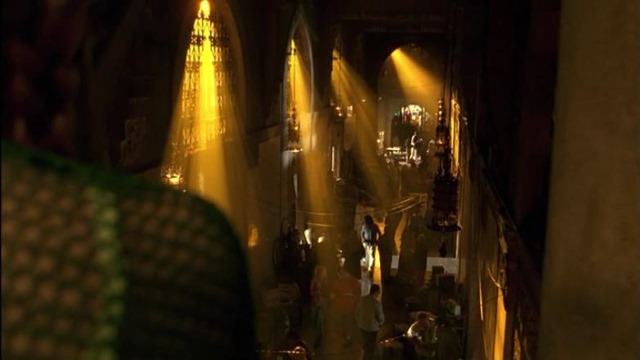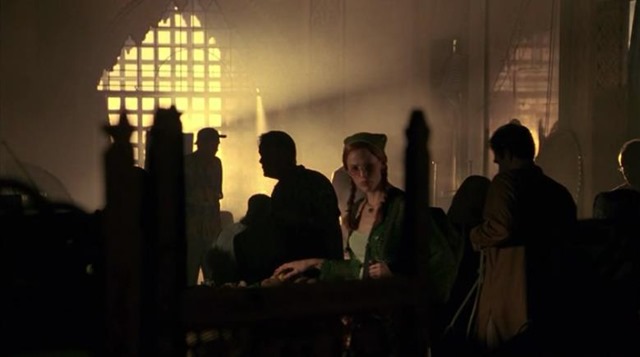 It is absolutely amazing to me that production designers were able to so completely transform a freaking mausoleum into a Middle Eastern bazaar!   That speaks to both their talent and the beauty of the site.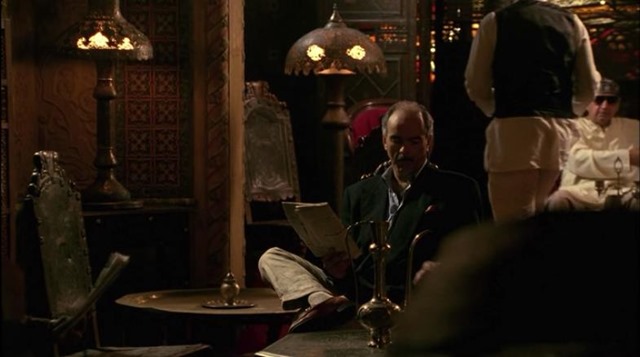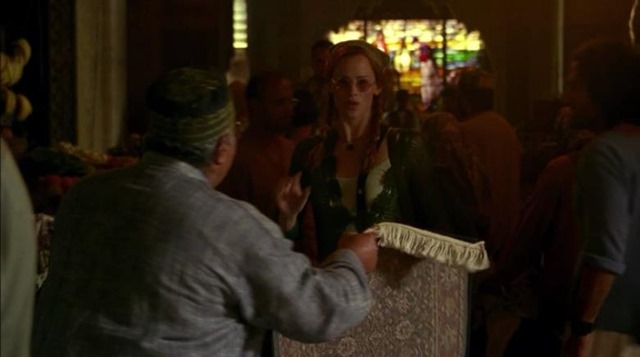 The cemetery popped up again in the Season 4 episode of Alias titled "Ice."  In the episode, the exteriors . . .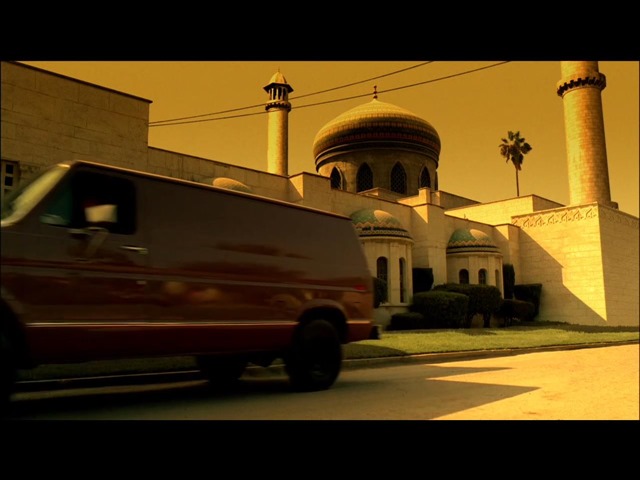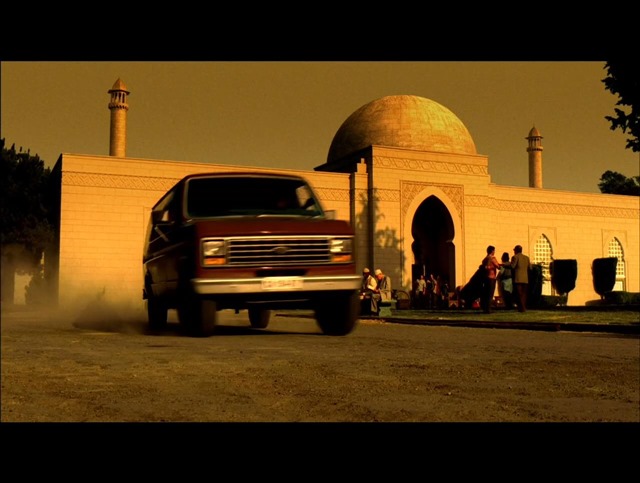 . . . and interiors of Angeles Abbey stood in for the Arabian souk where Sydney Bristow (Jennifer Garner) tried to purchase a deadly bio-weapon.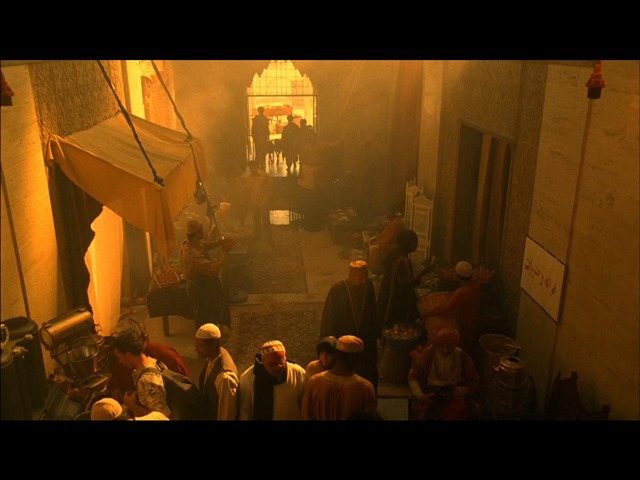 Angeles Abbey was used extensively in the Season 1 episode of JAG titled "Scimitar," which originally aired in 1995.  In the episode, one of the mausoleums masqueraded as Al Mataha Prison in Basra, Iraq where Corporal David Anderson (Ron Livingston – aka Sex and the City's Berger!) was held.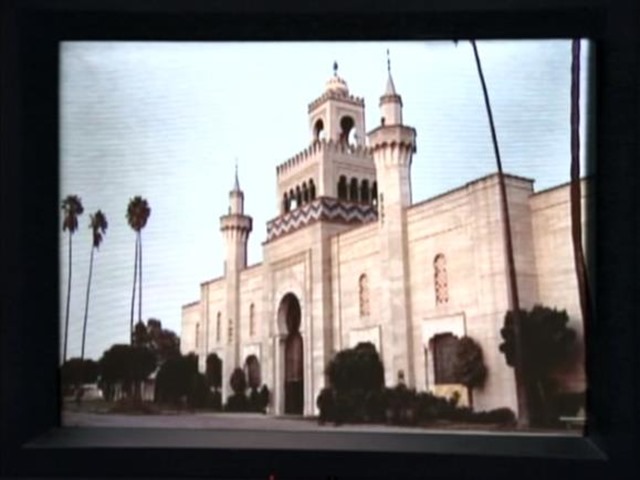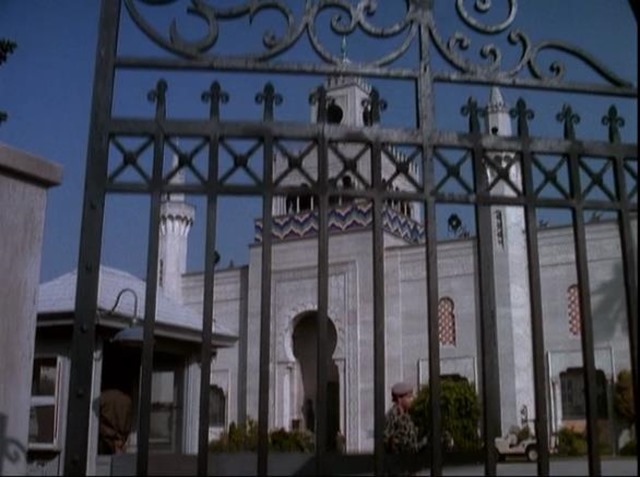 The interior of one of the mausoleums was also used as the interior of the prison courthouse in "Scimitar."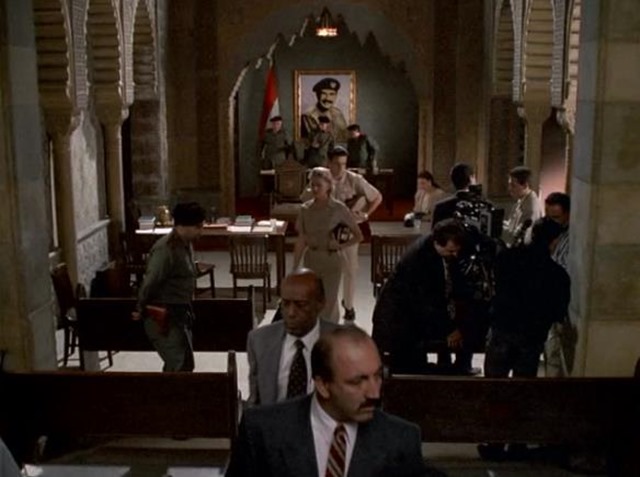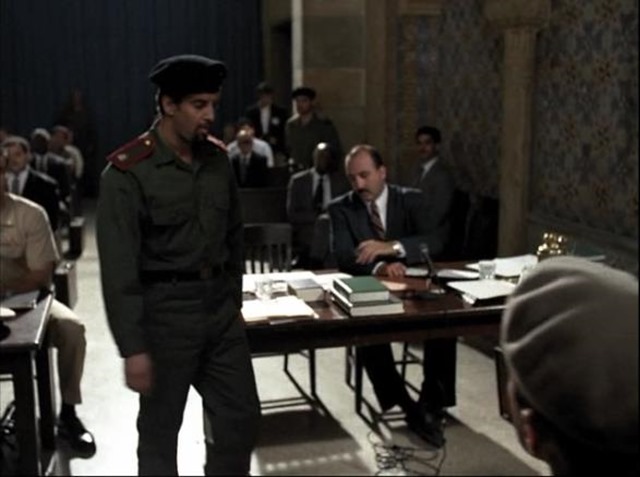 In that same episode, Angeles Abbey's main mausoleum stood in for Al Ba'Ran, one of Saddam Hussein's palaces.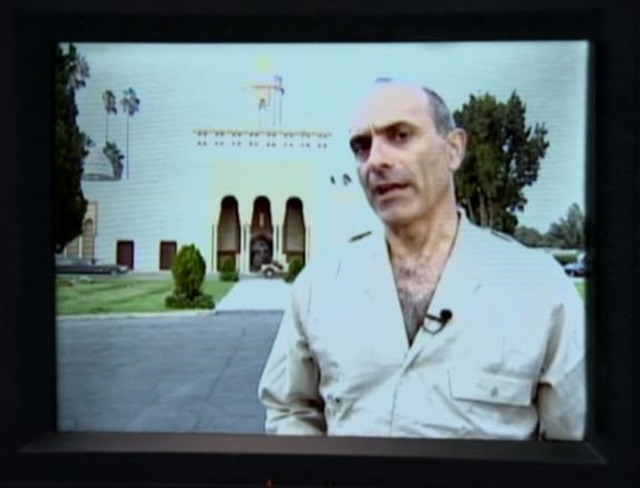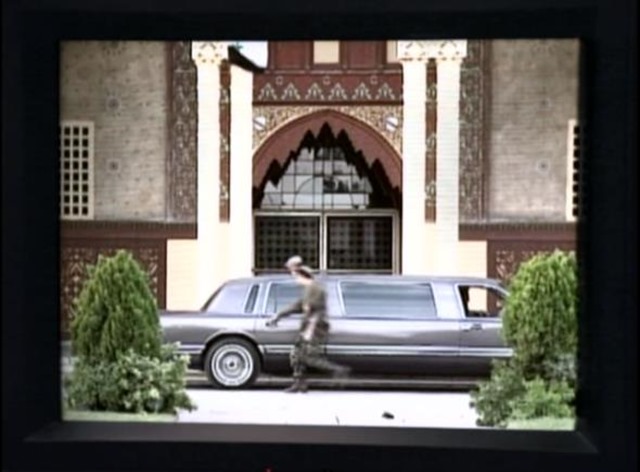 The interior of the main mausoleum was also utilized as the interior of the palace in the episode.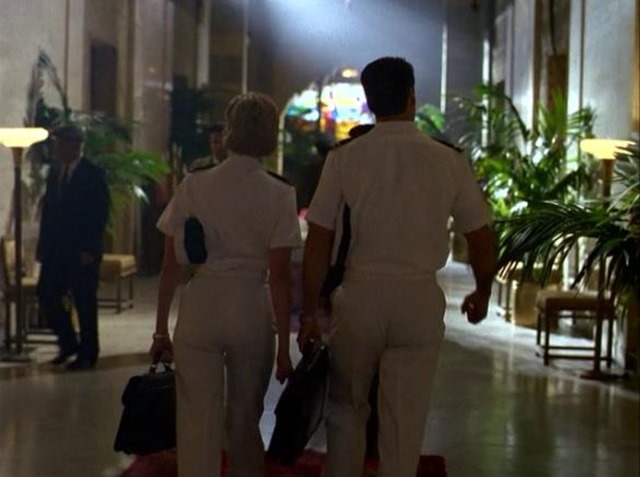 Thanks to the Phantasm Archives website, I learned that Abbey Memorial Park appeared in Phantasm III: Lord of the Dead.  Unfortunately, I could not find a copy of the 1994 horror flick anywhere, but I did manage to make the screen captures pictured below from the trailer, which I found on YouTube.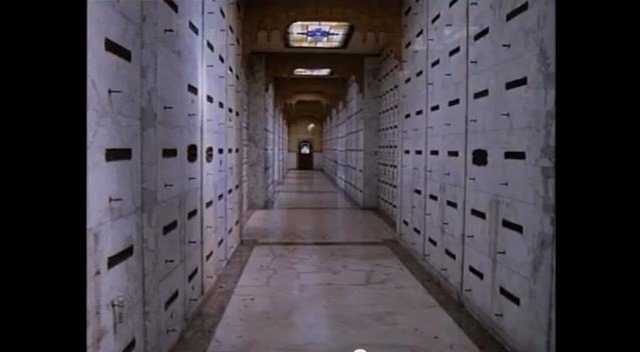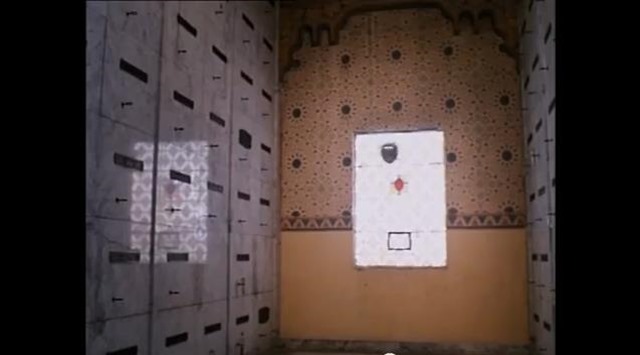 Thanks again to the Phantasm Archives website, I also learned that the cemetery was used briefly for the mausoleum scenes in Phantasm IV: Oblivion.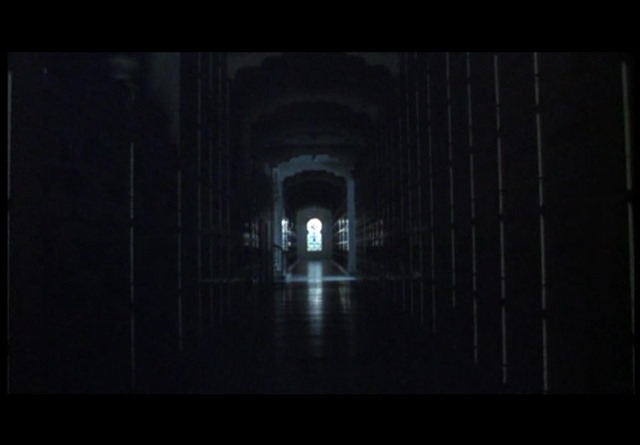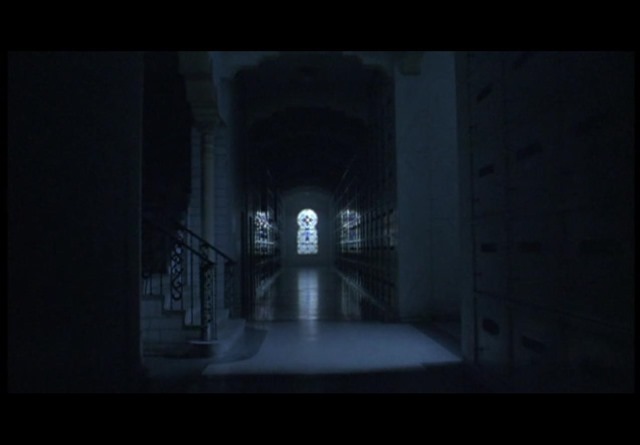 In the 2005 movie Constantine, the interior of Abbey Memorial Park's main mausoleum masqueraded as the underground storage room belonging to Midnite (Djimon Hounsou), where John Constantine (Keanu Reeves) revisited Hell by electrocuting himself in an electric chair from Sing Sing.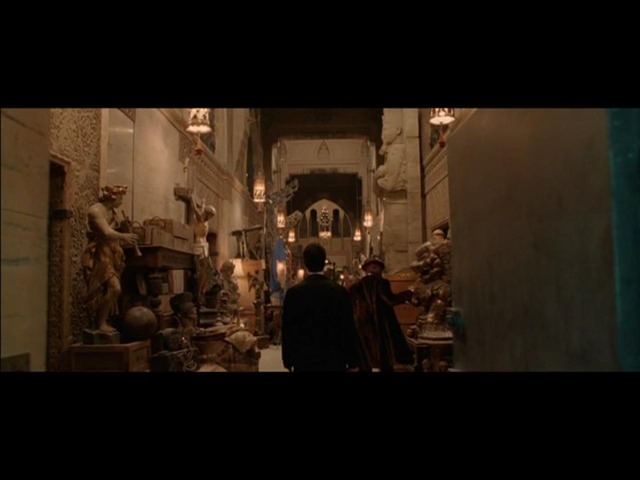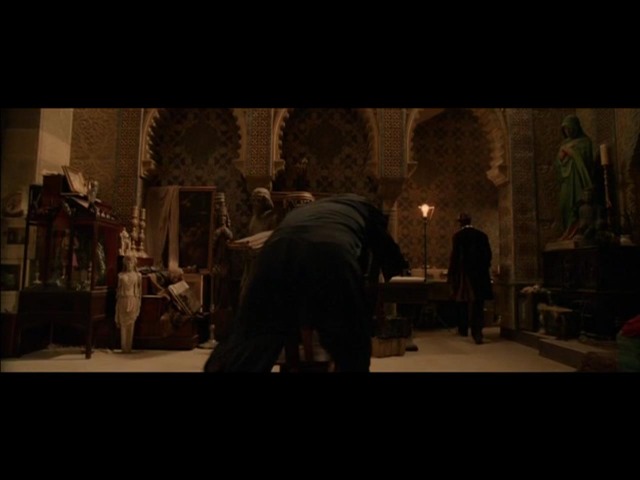 And while a 2001 Los Angeles Times article states that the cemetery appeared in 1987's The Untouchables, I scanned through the movie and did not see it pop up anywhere.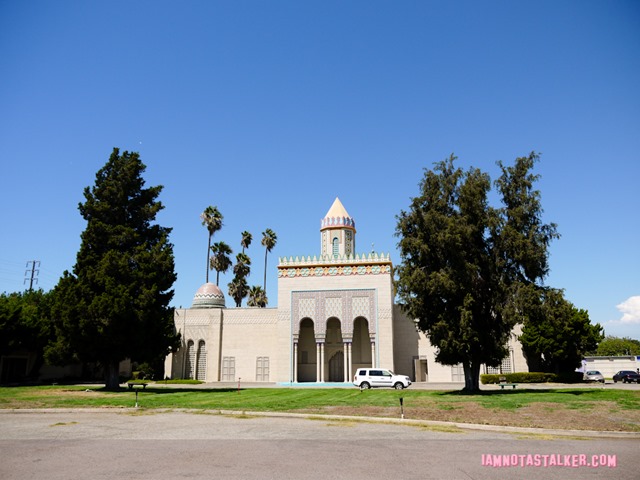 For more stalking fun, be sure to follow me on Facebook, Twitter and Instagram.  And you can check out my other blog, The Well-Heeled Diabetic, here.
Big THANK YOU to fellow stalker Gilles for challenging me to find this location!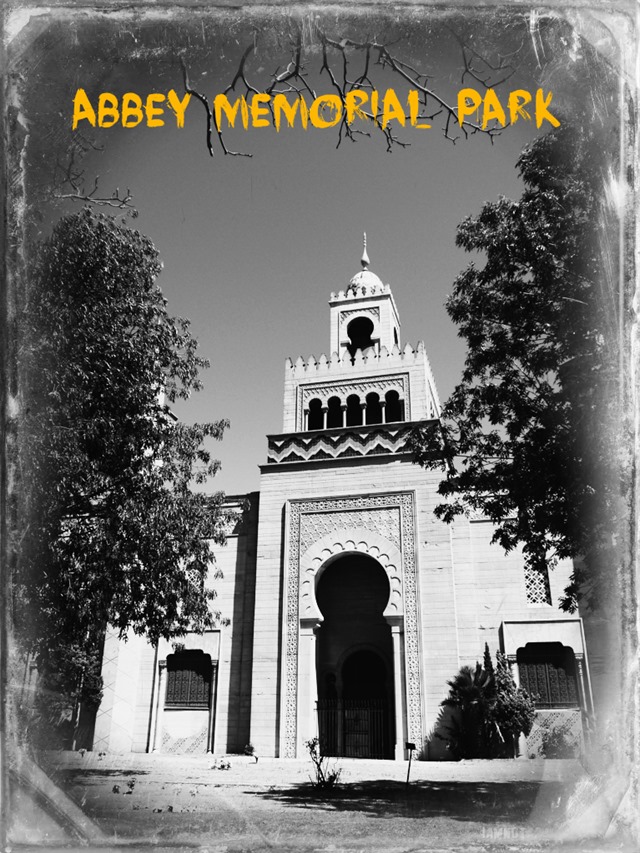 Until next time, Happy Stalking! 

Stalk It: Angeles Abbey Memorial Park, from the "A Broken Heart" episode of Alias, is located at 1515 East Compton Boulevard in Compton.
74711