George Nader's Former Home
Oct 29th, 2013 | By
Lindsay
| Category:
Celebrity Homes
,
Haunted Hollywood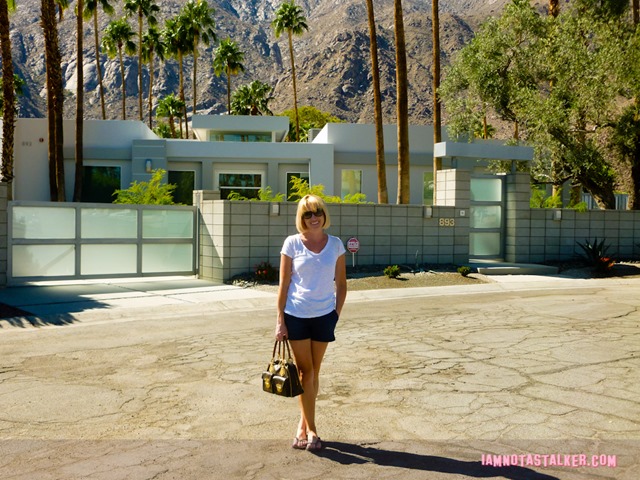 Earlier this year, while doing research on the various Coachella Valley-area houses formerly owned by pianist Liberace, I came across a blurb in fave book Palm Springs Confidential about the city's first ever triple homicide, which took place in a Las Palmas Estates residence that once belonged to actor George Nader.  After wiping the drool from my chin

, I added the site to my Haunted Hollywood To-Stalk list and finally managed to drag the Grim Cheaper out there a couple of weekends ago.
The 3-bedroom, 3.25-bath, 3,608-square-foot home, which was originally built in 1961, has quite a distinguished Hollywood pedigree.  Upon its completion, the dwelling was first inhabited by George Arnold, the longtime producer of Las Vegas' popular Rhythm on Ice show.  When he moved out in the mid-60s, the pad was purchased by The Merry Widow actress Gregg Sherwood, who continued to own the place until 1976, when she sold it to a race track executive named Ed Friendly and his wife, San Francisco socialite Sophia.  The couple did not live there long.  At around 7:30 p.m. on the evening of Thursday, October 12th, 1978, Sophia, who was then 71, and Ed, who was 74, were just preparing to eat a fish dinner that had been prepared by their housekeeper, 67-year-old Frances Williams, when the doorbell rang.  The visitor was granted access to the home and proceeded to have a brief conversation with Sophia, during which he pulled out a .45-caliber handgun.  Sophia tried to flee down a hallway, but was shot in the back of the head and died instantly.  The killer then entered the kitchen and shot Frances, who had just placed the Friendlys' dinner in a warming oven.  Ed, who was hard of hearing and likely unaware of the carnage taking place just a few feet away, was shot last, in the bedroom where he was watching TV.  Before leaving, the killer grabbed a fedora from the hallway and placed it over Sophia's face.  None of the neighbors saw or heard a thing.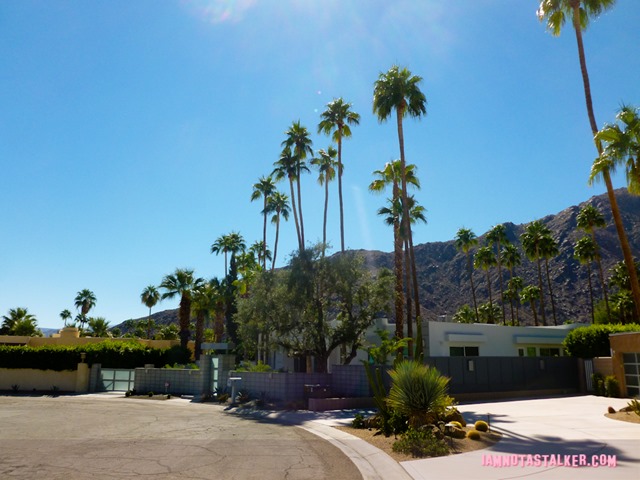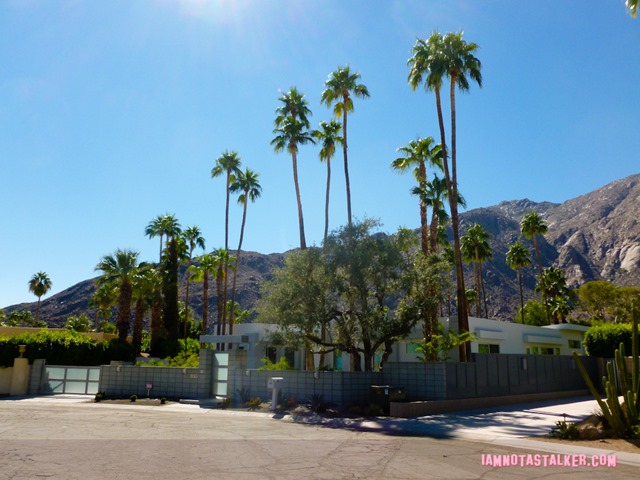 At 7:30 the following morning, the pool man showed up at the property and spotted Frances' corpse through the window.  When police arrived later, they discovered the bodies of Ed and Sophia, as well as spent shell casings in the den, kitchen and hallway.  The warming oven, with the Friendlys' dinner inside, was still turned on.  The house was in disarray, but nothing appeared to have been stolen.  And while the case led investigators all over the globe, it was eventually dropped due to a shortage of funds, the death of two key witnesses, and a lack of evidence, and remains open and unsolved to this day.  Police do have a theory, though, and, boy, is it tawdry!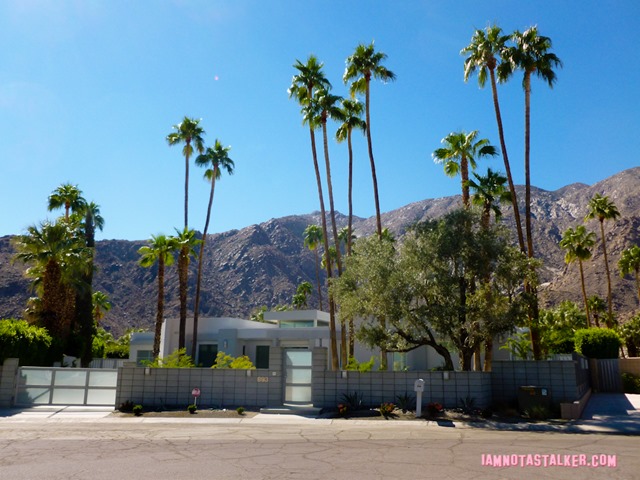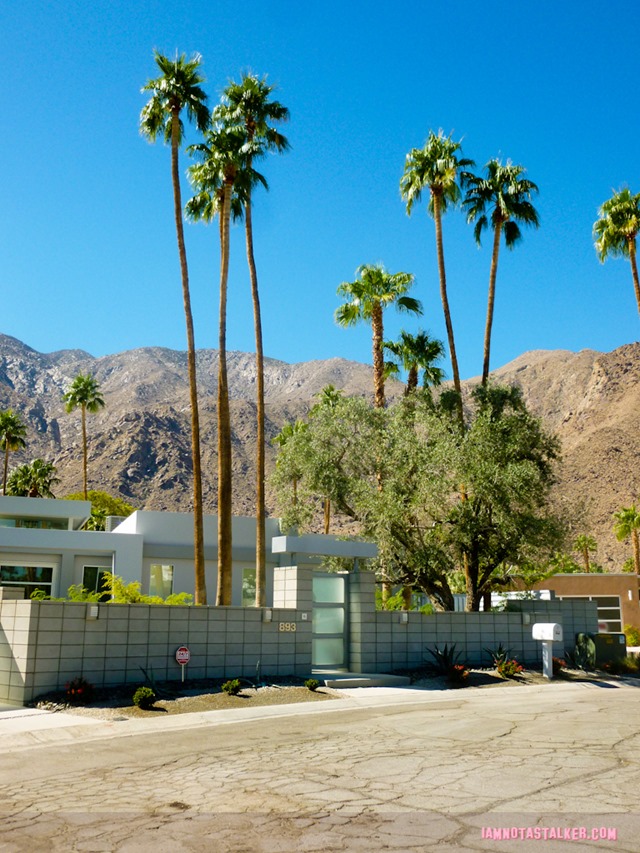 Prior to meeting Ed, Sophia was married for 24 years to Curtis Wood Hutton, who just so happened to be the first cousin of Woolworth heir Barbara Hutton.  Curtis and Sophia had two children, Edward and Sophia (yes, she apparently named her daughter after herself).  At some point during the early years of the marriage, Barbara gifted Curtis, who was said to be one of her favorite relatives, a $1 million trust fund.  When he joined the Navy during World War II, Sophia, nervous that her husband might be killed in the line of duty, leaving her penniless, had the trust amended so that it would be payable to her upon Curtis' death.  If she happened to precede her husband in death, the two Hutton children would inherit the money.  The amendment turned out to be irrevocable, so even after Curtis and Sophia divorced in 1951, she still stood to inherit the $1 million if he passed away before her.  Then, in 1977, the sh*t hit the proverbial fan.  Not only did Sophia amend her will, disinheriting her son and daughter, but Curtis also became terminally ill.  Edward, who was destitute at the time, realized he had to act fast if he ever wanted to see a dime of his father's trust fund.  Police speculate that he paid Andreas Christensen, a London-based friend of his who was no stranger to crime, to commit the murders.  Things went according to plan, too, because Curtis died on October 28th, just two weeks after Ed and Sophia, and the Barbara Hutton trust, which then amounted to $1.3 million, was divided between Edward and his sister.  As I said, tawdry stuff!  You can read two fabulous, more in-depth articles about the murders on the DuJour magazine website and on the SFGate website.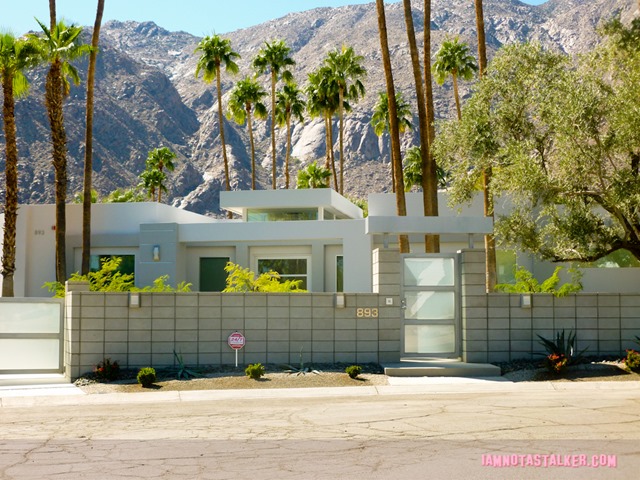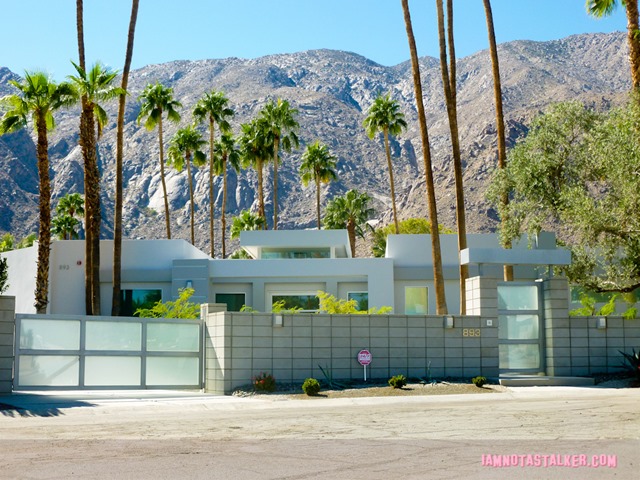 Actor George Nader and his life partner, Mark Miller, purchased the property in 1991.  They owned the place until George's death in 2002.  According to Palm Springs Confidential, at the time that they purchased it, the couple had no idea that a triple homicide had taken place on the premises.  Miller said, "We were never told about the murders.  We found out two years later."  Nice disclosure job from the real estate agent.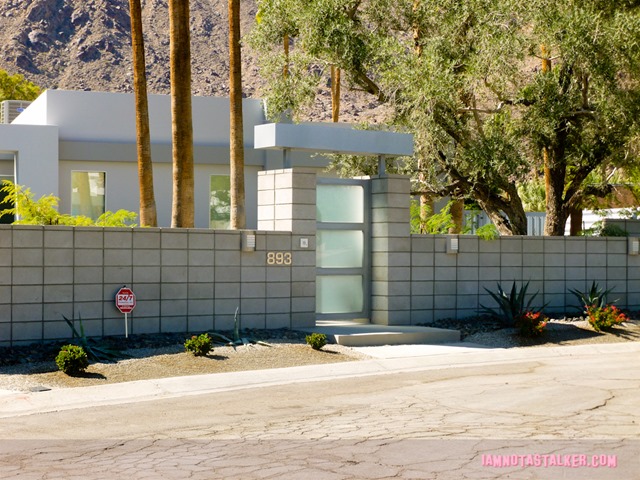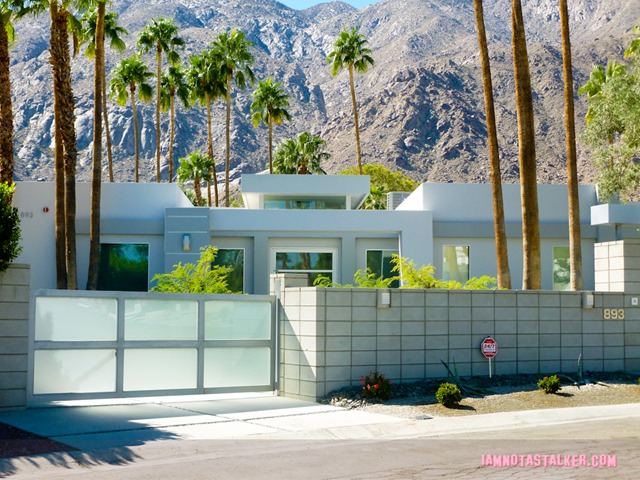 Sadly, the residence was sold in August 2011 and the new owners have since completely remodeled the place.  You can see what the home used to look like via Google Street View below and in these photographs from the 2011 real estate listing.  I personally prefer the pre-remodel design.  So Old Hollywood!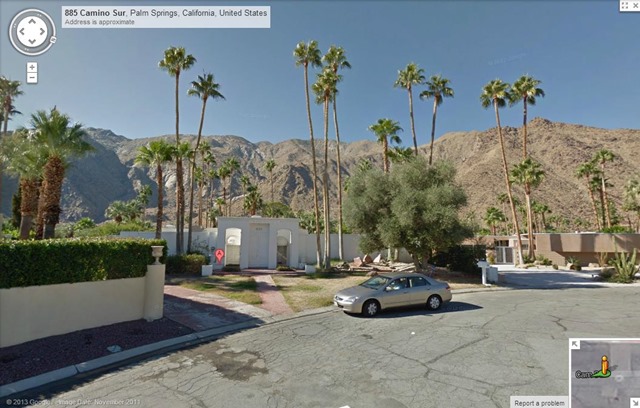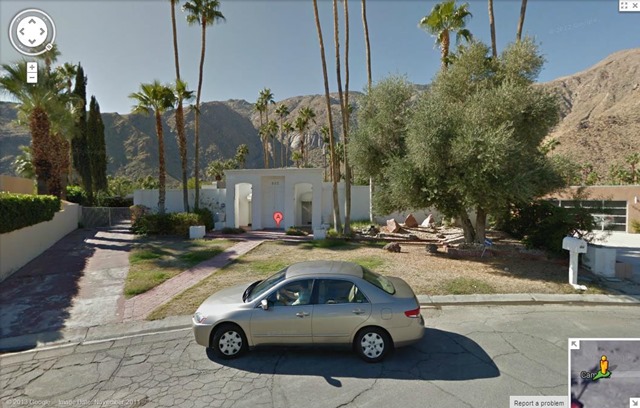 On a side-note – I would like to wish a big CONGRATULATIONS to my dear friend Miss Pinky Lovejoy, of the Thinking Pink blog, and her new husband, Keith Coogan.  The two tied the knot this past Saturday in Malibu and a fabulously pink time was had by all.  (Can you tell that I was just a little excited to be partnered up with none other than Jeremy Miller during the ceremony??

)  You can read a great write-up on the festivities, which included the bride and groom driving off in a DeLorean, on the Mike the Fanboy website here.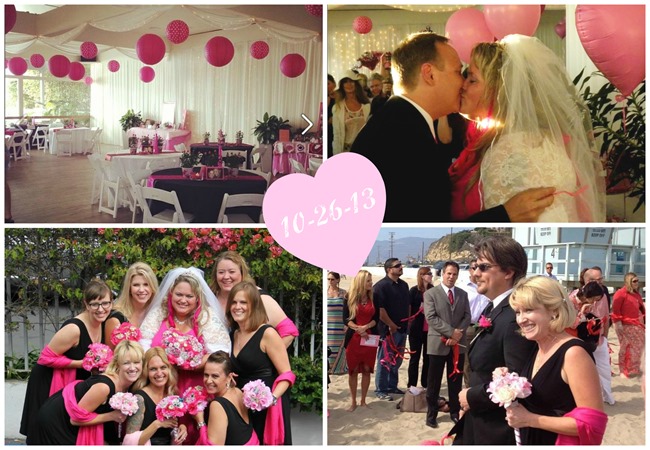 For more stalking fun, be sure to follow me on Facebook, Twitter and Instagram.  And you can check out my other blog, The Well-Heeled Diabetic, here.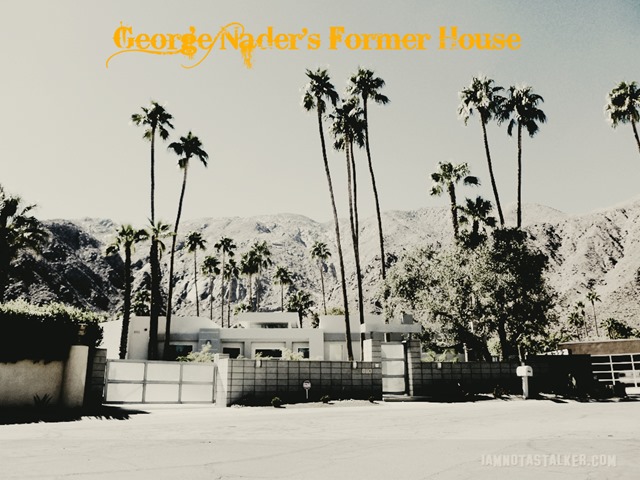 Until next time, Happy Stalking! 

Stalk It: George Nader's former house, where Ed and Sophia Friendly were murdered in 1978, is located at 893 Camino Sur in Palm Springs' Las Palmas Estates neighborhood.
75120