Patterson's Appliances from "That Thing You Do!"
Nov 6th, 2013 | By
Lindsay
| Category:
Movie Locations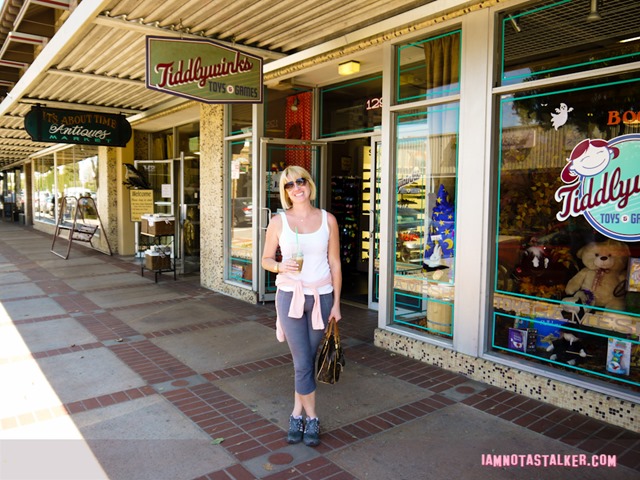 After stalking the downtown Orange spot where the That Thing You Do! mailbox scene was filmed (which I blogged about yesterday), I dragged the Grim Cheaper just a few feet south to stalk the storefront that was used as Patterson's Appliances, drummer Guy Patterson's (Tom Everett Scott) family's shop, in the 1996 flick.  Thank goodness for the Seeing Stars website and its That Thing You Do! filming locations page, which had the address of Patterson's Appliances listed, because, as I mentioned yesterday, my trip to Orange was completely unexpected and I, therefore, had not done any prior research.  Which is a shame, too, because, as it turns out, the town, which is easily one of the cutest places I have ever visited, has appeared in countless productions over the years, many of them favorites of mine.   (Check out this amazeballs list of the various movies and televisions shows that have been filmed in Orange and the corresponding addresses used.  I wish every city would compile a database like that!  LOVE IT!)  Ah well, it looks like I will just have to make another stalking expedition to Orange someday. 

Patterson's Appliances was one of the main locations used in That Thing You Do! and the supposed 1960s-era Eerie, Pennsylvania storefront popped up repeatedly throughout the movie.  While Orange does have a very old-fashioned feel to it, production designers heavily dressed the area for the shoot, as you can see below.  Even without the extra dressing, though, the site is still very recognizable from its onscreen appearance.  In fact, being there brought me right back to when I first saw the flick in 1996, which I could NOT have been more excited about.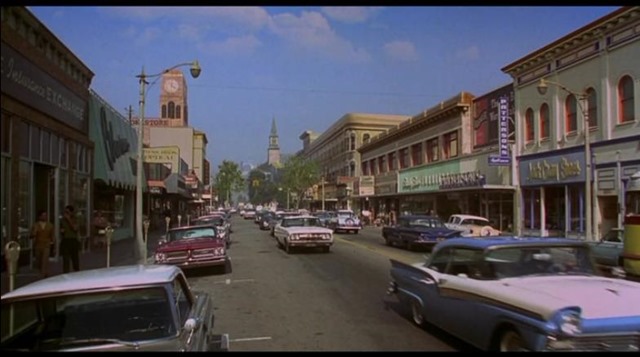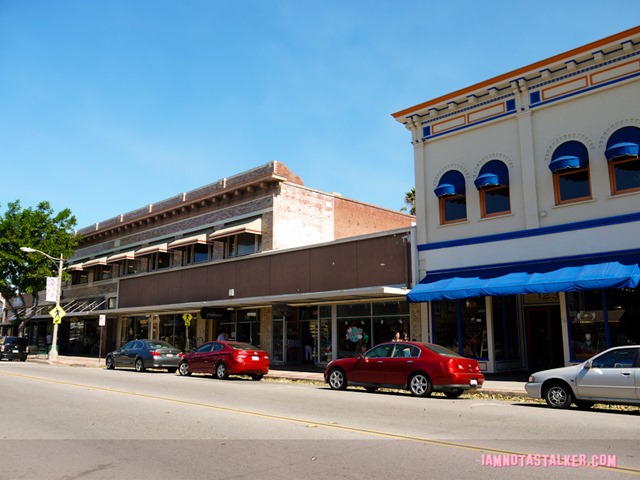 At the time of the filming, the Patterson's storefront was vacant, which allowed designers to thoroughly transform it into a 1964 appliance shop, complete with old-fashioned dishwashers, radios and television sets.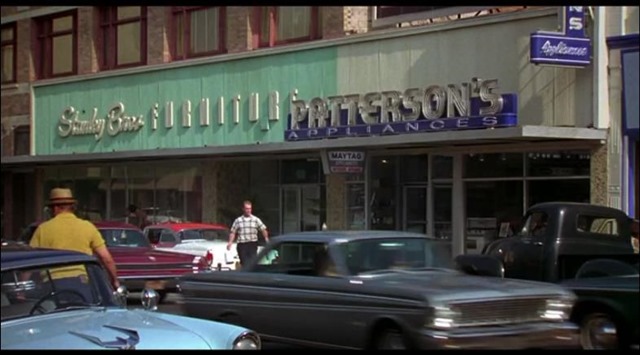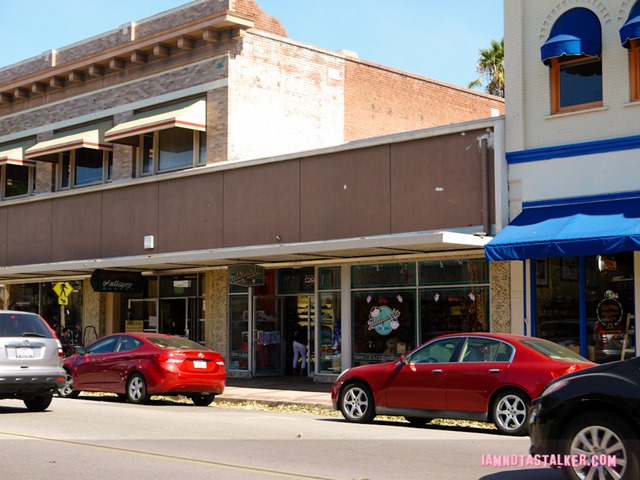 Today, the space houses a toy store named Tiddlywinks Toys and Games.  Thankfully, the exterior still looks much the same today as it did in November and December 1995 when That Thing You Do! was filmed.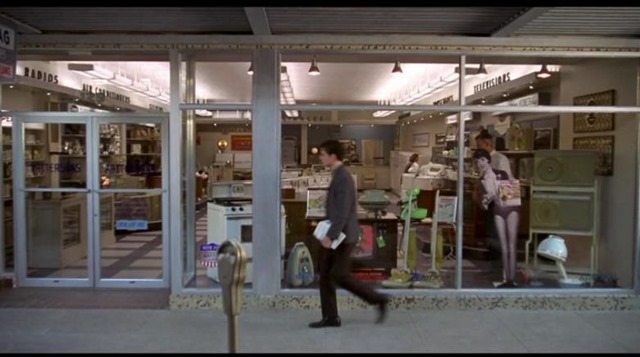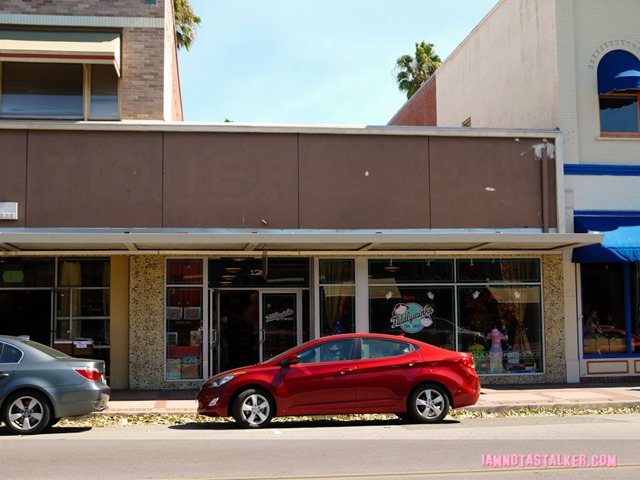 When Tiddlywinks moved in, the owners changed a few aspects of the décor, but for the most part the set-up is still very recognizable from That Thing You Do!  Sadly, shops tend to get a little skittish over interior photographs being taken and I did not feel like arguing with anyone on that particular day, so I failed to snap any images of the inside of the place.  But you can check out some pictures of the filming, as well as a photo of the interior of the then vacant shop dressed as Patterson's Appliances, here.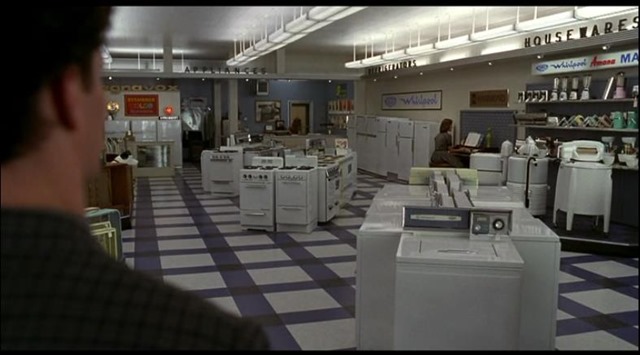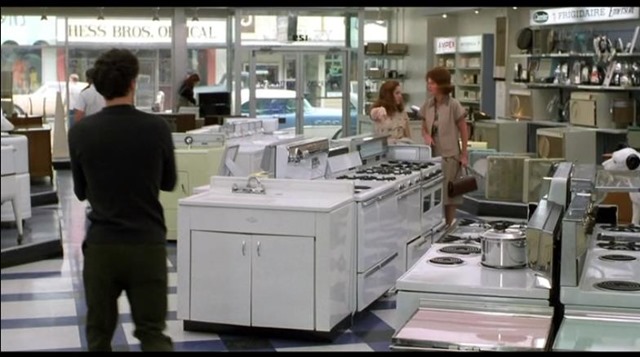 For more stalking fun, be sure to follow me on Facebook, Twitter and Instagram.  And you can check out my other blog, The Well-Heeled Diabetic, here.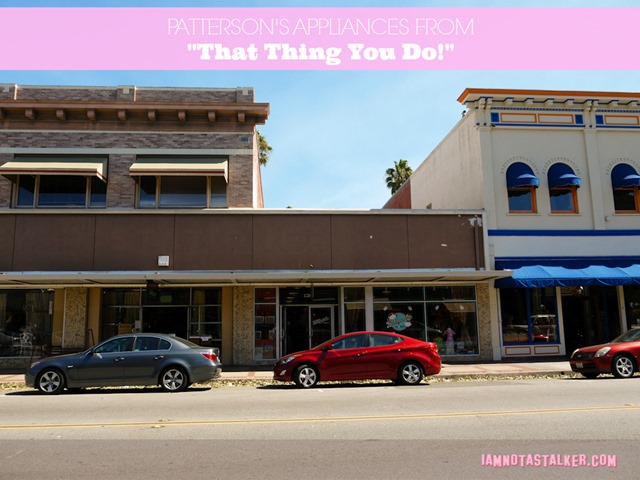 Until next time, Happy Stalking! 

Stalk It: Tiddlywinks Toys and Games, aka Patterson's Appliances from That Thing You Do!, is located at 129 North Glassell Street in Orange.  You can visit the store's official website here.  The mailbox scene from That Thing You Do! was filmed just a few storefronts north in front of 173 North Glassell Street.  The building that was dressed to look like a Woolworths in the flick can be found across the street at 160/162 North Glassell.
75422