Watson Drugs and Soda Fountain from "That Thing You Do!"
Nov 7th, 2013 | By
Lindsay
| Category:
Movie Locations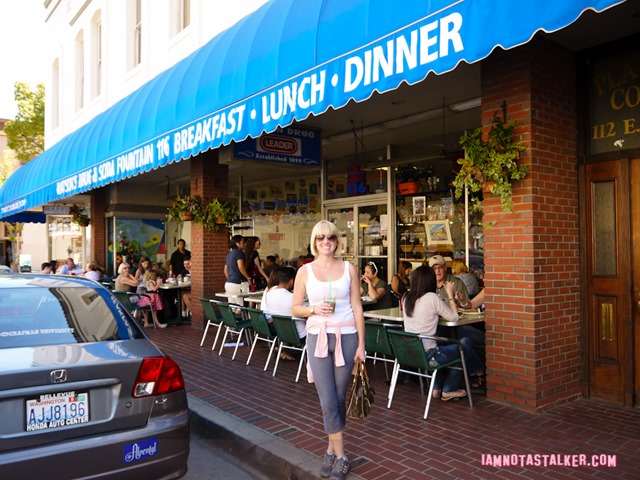 Another That Thing You Do! locale that I dragged the Grim Cheaper out to stalk while the two of us were in the city of Orange in early October was Watson Drugs and Soda Fountain, which popped up twice in the 1996 flick.  And while I really wanted to grab a bite there, sadly the GC and I had just eaten prior to arriving in Orange.  It was still extremely cool to see the place, which is Orange County's oldest drugstore and the city of Orange's oldest continually operating business, in person, though.
The pharmacy portion of Watson's was originally founded on Glassell Street by a pharmacist named Keller E. Watson, Sr. in 1899.  Two years later, K.E. Watson's, as it was then known, was moved around the corner to a building on East Chapman Avenue where it has remained ever since (although it has occupied various different storefronts).  In 1915, Keller added a soda fountain to the site and Watson Drugs and Soda Fountain was born.  When Keller retired in the 1930s, his son, Keller E. Watson, Jr., took over the operations until he, too, retired in 1965.  The shop subsequently went through a succession of different owners and then, in 1971, Scott Parker, a pharmacist from Utah, purchased a portion of it.  Scott took over the site completely in 1986 and, while the pharmacy section was closed in 2011, the Parker family still runs the establishment to this day.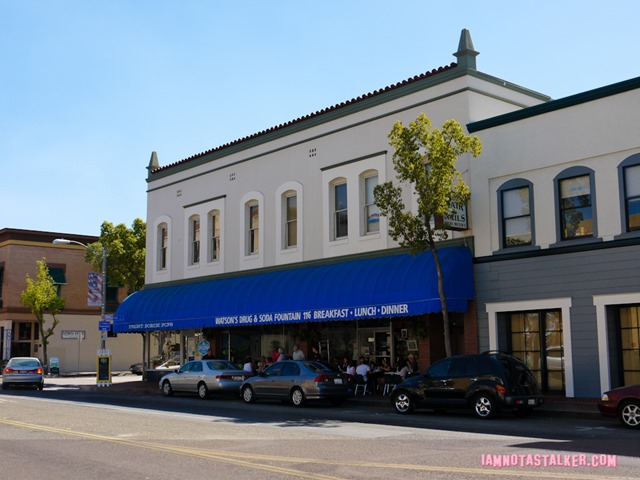 As you can see below, walking inside the eatery is like taking a step back in time.  Besides serving up hamburgers, shakes and its famous malts, the place also sells gifts and cards, so, of course, I just had to do a little shopping while I was there.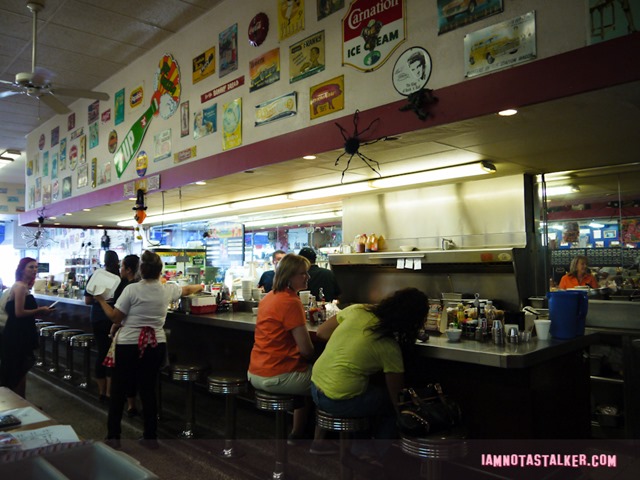 Watson Drugs first popped up in That Thing You Do! in the scene in which Guy Patterson (Tom Everett Scott) informed Faye Dolan (Liv Tyler) that he had just accidentally hit her car, which was parked outside.  As you can see below, both the exterior and the interior of the shop were dressed heavily for the shoot.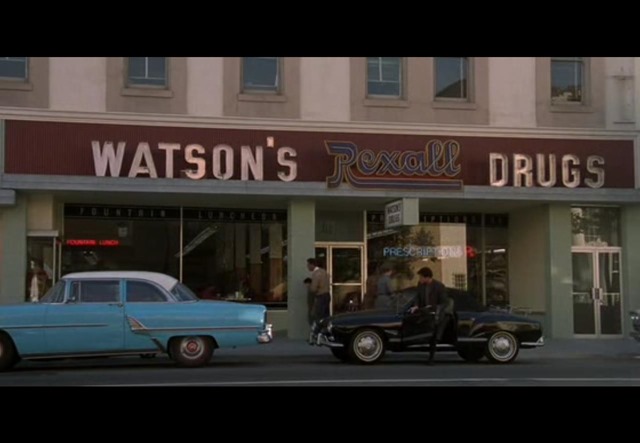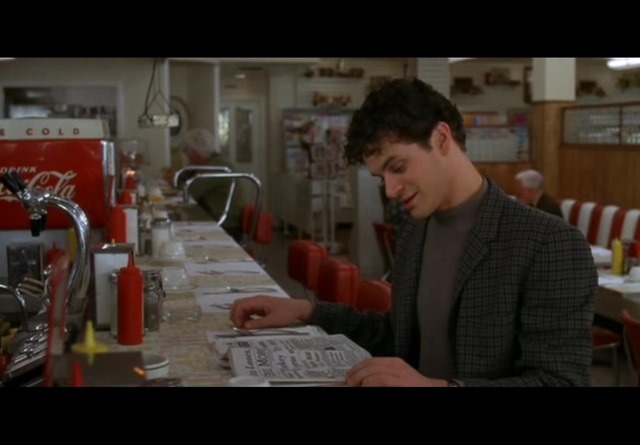 Watson's later appeared in the scene in which Guy gave Faye and his fellow Wonders – Jimmy Mattingly (Johnathon Schaech), Lenny Haise (Steve Zahn), and T.B. Player (Ethan Embry) – portable radios so that they would be able to keep an ear out for their song at all times.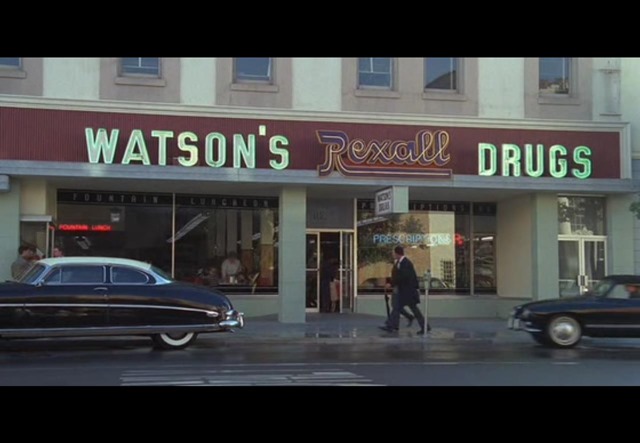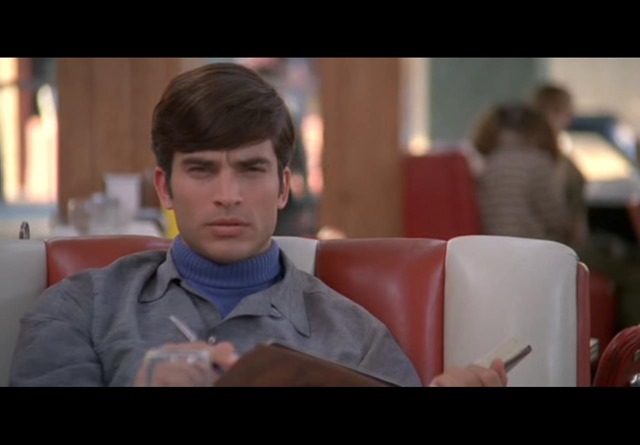 Thanks to its old-fashioned charm, Watson Drugs and Soda Fountain has long been a favorite of location managers.  In the 1987 made-for-television movie The Stepford Children (which looks pretty good, shockingly!), the diner was where Laura Harding (Barbara Eden) told her husband, Steven Harding (Don Murray), that she wanted to leave Stepford and move to a new town.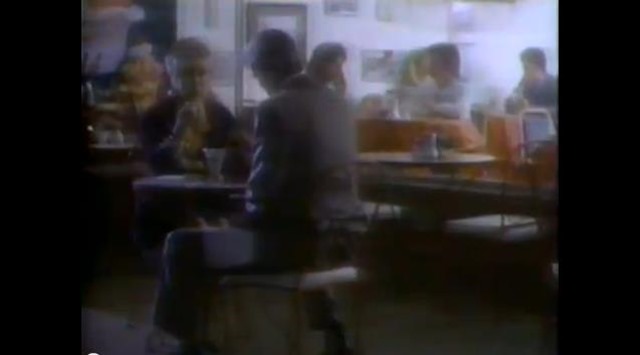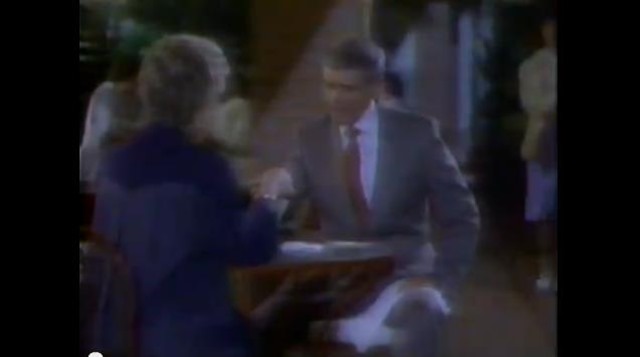 In 2004, the interior of Watson's masqueraded as two different Massachusetts-area locales in the Season 1 episode of Medical Investigation titled "Progeny."  It first stood in for the soda shop where a child named Joey White (Adam Taylor Gordon) had a seizure and collapsed.  The space was dressed heavily for the shoot, though, and is not very recognizable in the scene.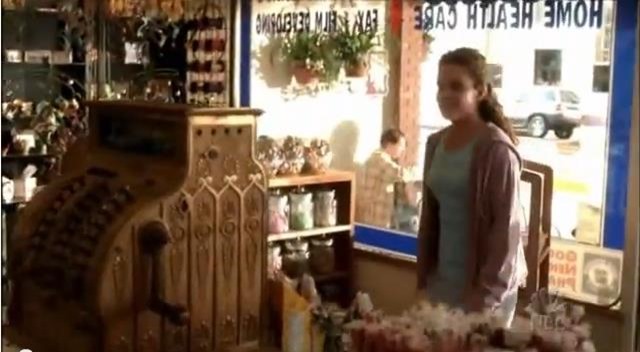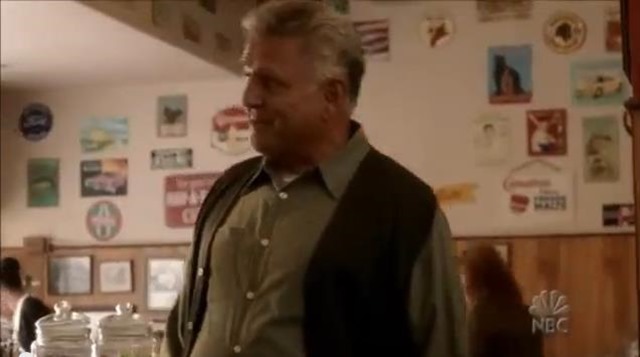 And, for whatever reason, producers chose to use a different location to stand in for the shop's exterior, as you can see below.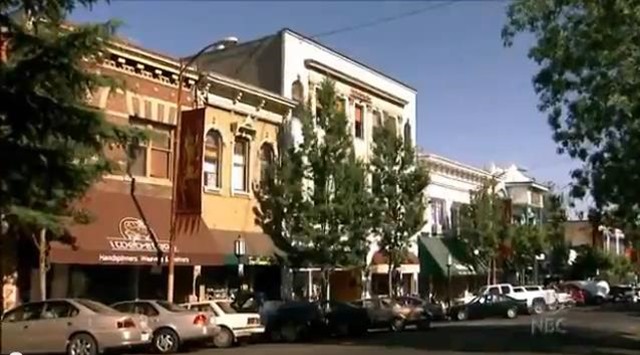 Later in the episode, Watson's popped up as the diner where Dr. Stephen Connor (Neal McDonough) and his team – Dr. Natalie Durant (Kelli Williams), Dr. Miles McCabe (Christopher Gorham), Eva Rossi (Anna Belknap), and Frank Powell (Troy Winbush) – discussed what might be causing Joey's ailment.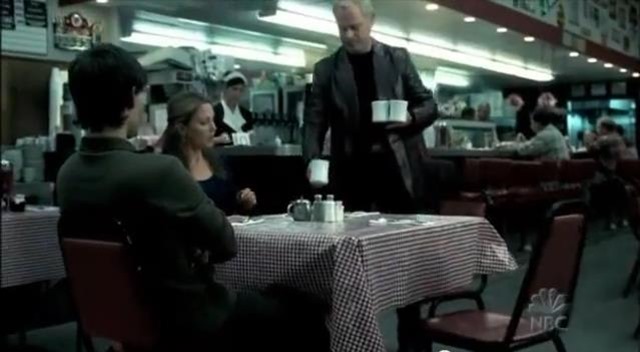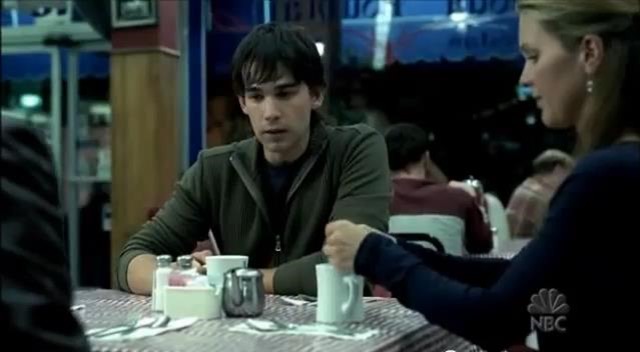 Once again, a different location stood in for the coffee shop's exterior.  That exterior, which was also used as Rosalita's Bar on the television series Happy Endings, can be found on the Paramount Studios backlot.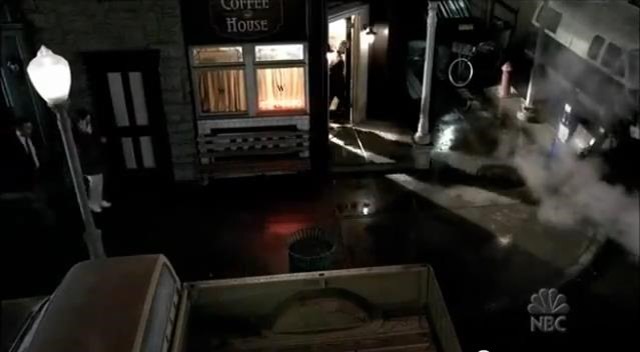 In the 2006 comedy The Benchwarmers, Watson Drugs was where Gus (Rob Schneider) met his new statistician, Sammy Sprinkler (Alex Warrick).  Both the exterior . . .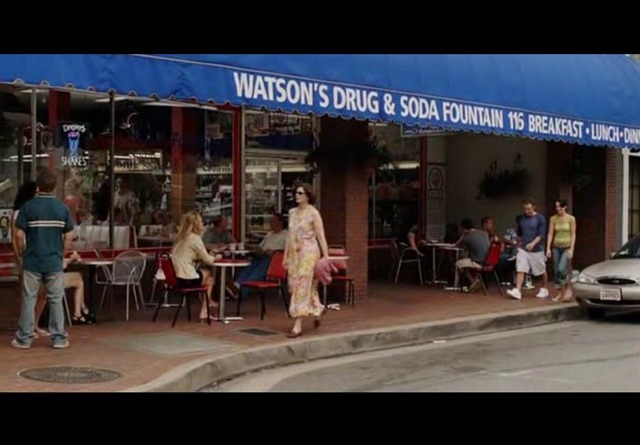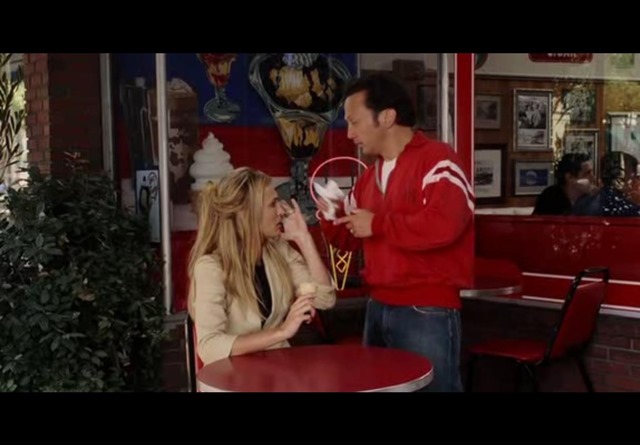 . . . and interior of the diner were used in the scene.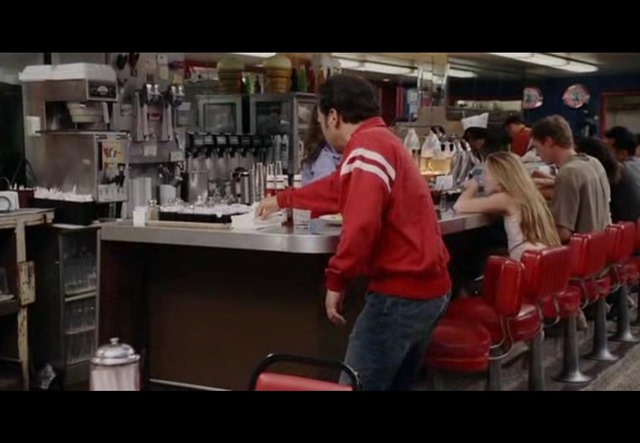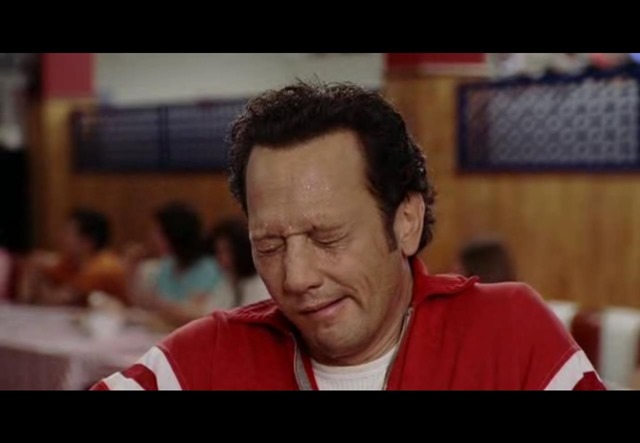 According to the Filmed in Orange website, Watson's appeared in Fallen Angel, but, unfortunately, I could not find a copy of the 1945 production with which to make screen captures for this post.  And while the eatery's website asserts that the spot was featured in the 1981 comedy The Cannonball Run, I scanned through the flick and did not see it anywhere.  Watson's website also states that Don Knotts, Shelley Hack and Jimmy Smits have all shot commercials on the premises and that George W. Bush made a stop there to pick up a malt while campaigning for the presidency in 2000.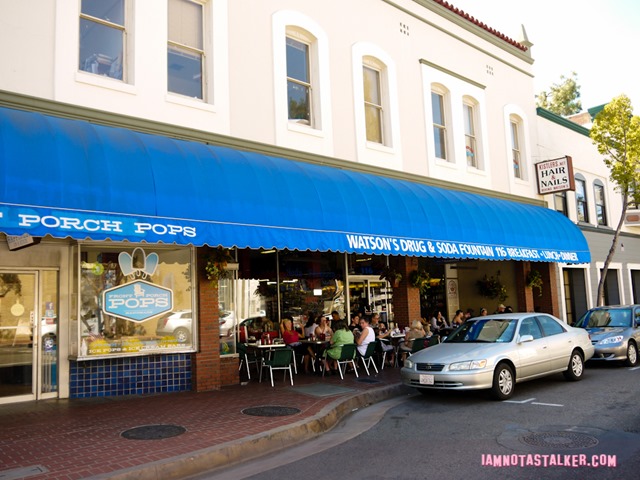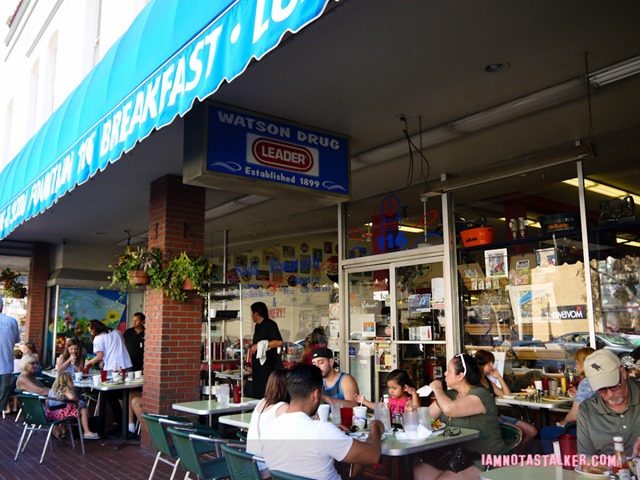 For more stalking fun, be sure to follow me on Facebook, Twitter and Instagram.  And you can check out my other blog, The Well-Heeled Diabetic, here.
Until next time, Happy Stalking! 

Stalk It: Watson Drugs and Soda Fountain, from That Thing You Do!, is located at 116 East Chapman Avenue in Orange.  You can visit the eatery's official website here.  Tiddlywinks Toys and Games, aka Patterson's Appliances from the movie, is located just around the corner at 129 North Glassell Street.  The That Thing You Do! mailbox scene was filmed just a few storefronts north of Tiddlywinks, in front of 173 North Glassell Street.  The building that was dressed to look like a Woolworths in the flick can be found across the street at 160/162 North Glassell.
75482