The Mulholland Drive Boat House
Nov 25th, 2013 | By
Lindsay
| Category:
TV Locations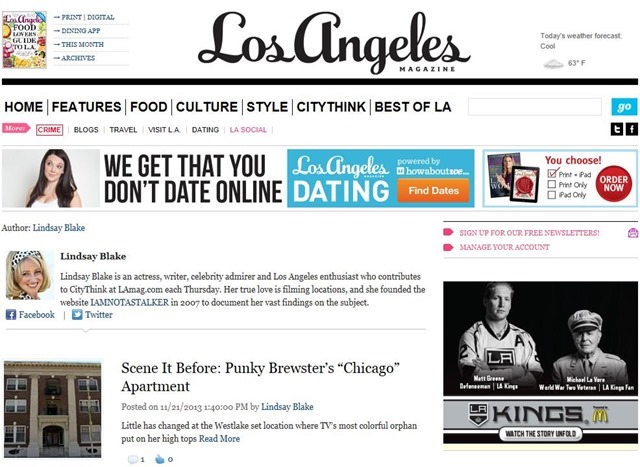 I am extremely excited to announce (to those who haven't already heard via Facebook or Twitter) that I was recently invited to contribute a weekly blog post to the CityThink section of Los Angeles magazine online.  (I'm feeling so very Carrie Bradshaw! 

)  My post, Scene It Before (thank you, fellow stalker Owen, of the When Write Is Wrong blog, for the title!), will chronicle filming locations (duh!) then-and-now and will run each Thursday.  I could NOT be more floored about this new endeavor and hope all of my fellow stalkers will check it out each week.  My first column, which was published this past Thursday, can be read here.  (I actually wanted to make this announcement last Friday, but felt weird mixing in such happy news with a blog about the assassination of JFK.)   And now, on with the post!
Back in September, my mom texted me to ask if I had ever stalked a huge, white boat-shaped house on Mulholland Drive.  Such a property was being featured on an episode of Million Dollar Listing that she was watching at the time and real estate agent Josh Altman had mentioned that the site was often rented out for movie and TV shoots – so much so that the owner was said to make about $700,000 a year on filming alone!  (In fact, during the episode Altman loses the listing because a movie production company swept in and rented the place for four months – for $320,000!  When Altman learned the unfortunate news, he asked if the flick being filmed was Titanic 2.  LOL)  I had never even heard of such a structure before, but was, of course, immediately intrigued.  Thankfully, I found the pad rather quickly that very same night via a Google search (there aren't that many houses shaped like ships on Mulholland Drive, I guess).  One look at the images Google kicked back had me absolutely drooling.  The place was easily one of the most architecturally unique residences I'd ever laid eyes on.  So I ran right out to stalk it while the Grim Cheaper and I were in L.A. two weeks ago.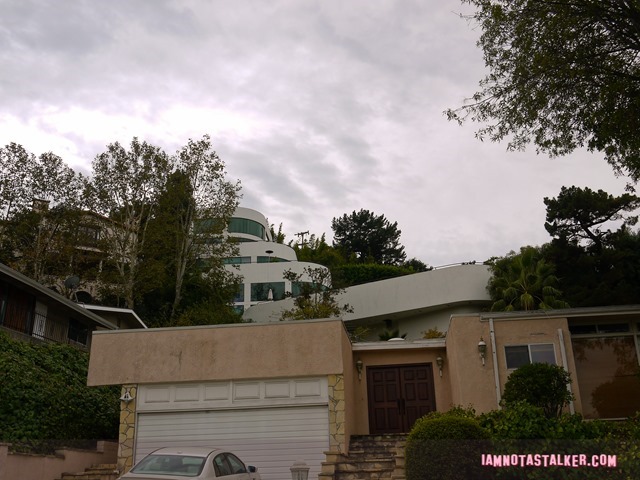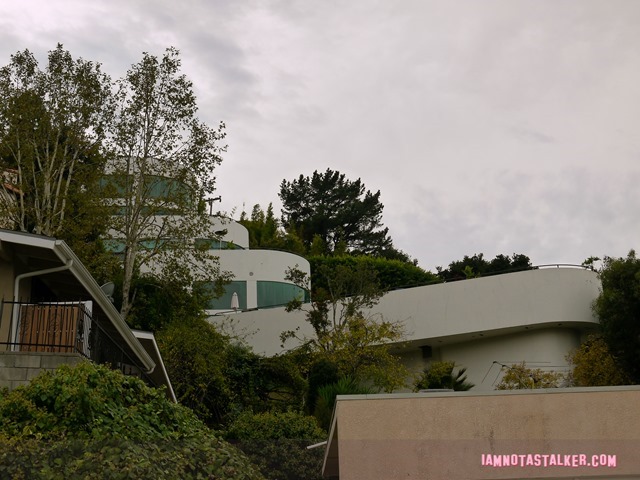 Before arriving at the property, I had an inkling that it would not be very visible from the street, so I was floored to discover the opposite to be true.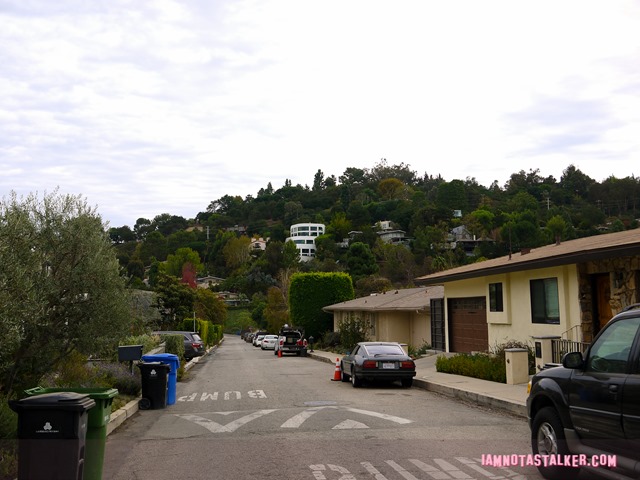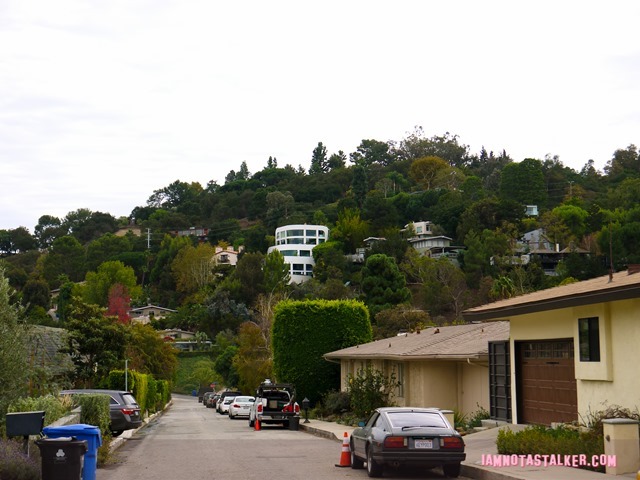 Kinda makes you want to scream out, "I'm the king of the world!", huh?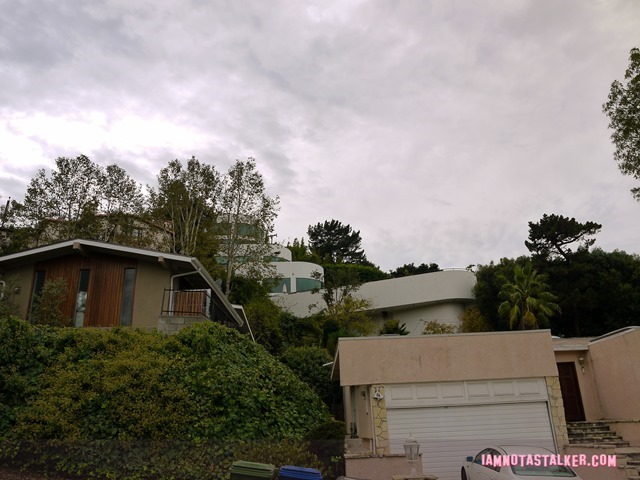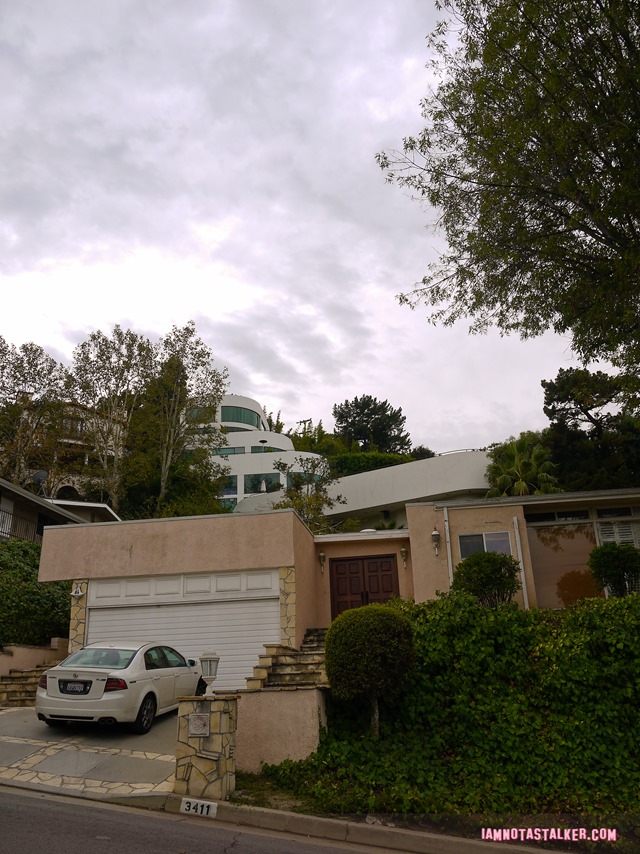 The 5-bedroom, 8-bath, 4-level, 11,000-square-foot residence, which was originally built in 1992, offers glass walls, 300-degree views, 2,500-square-feet of outdoor living space, an office, a pool, 2 spas, a fire pit, a gym, a nightclub/theatre, a wine cellar, 2 kitchens, and parking for 8 cars.  It was last offered for sale for a cool $6,749,000.  You can check out the real estate listing, complete with interior photographs, here.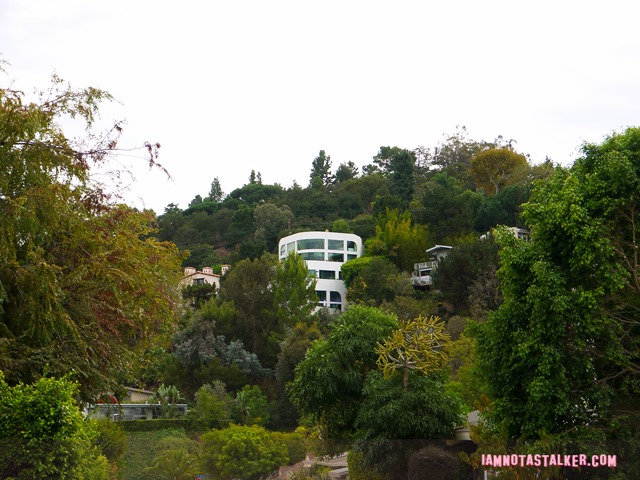 For such a unique dwelling, the entrance to the property is actually quite non-descript, as you can see in the below Google Street View image.  (Unfortunately, Mulholland Drive is a very busy thoroughfare and there was absolutely nowhere for me to pull over to snap photographs in the vicinity of the, ahem, stern area.)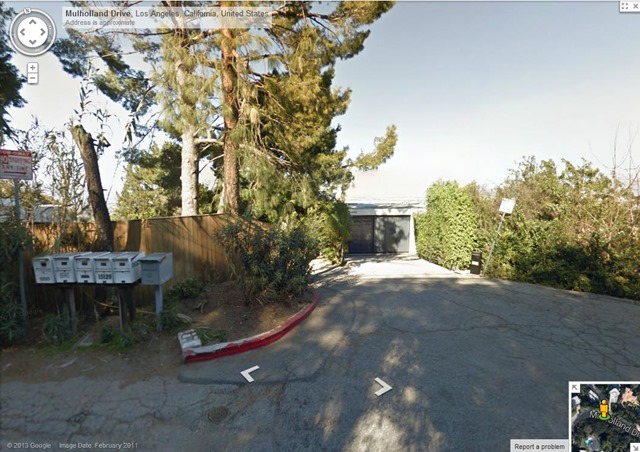 I was floored to discover while doing research for this post that the abode has quite a few celebrity connections.  According to MailOnline.com, pop group One Direction stayed there for seven nights this past August during the last week of the North American portion of their Take Me Home tour.  Harry and the gang shelled out $27,000 for the privilege.  Yep, $27,000 for seven nights!  (While the article also states that the boat house is located in a gated community, that information is actually incorrect.  As you can see above, the home is situated right on Mulholland Drive and is quite accessible.)  According to Virtual Globetrotting, model Katie Price and then-husband, singer Peter Andre, leased the residence back in 2008 and Curbed LA states that Prince rented the pad for a time, but, for whatever reason, never actually lived on the premises.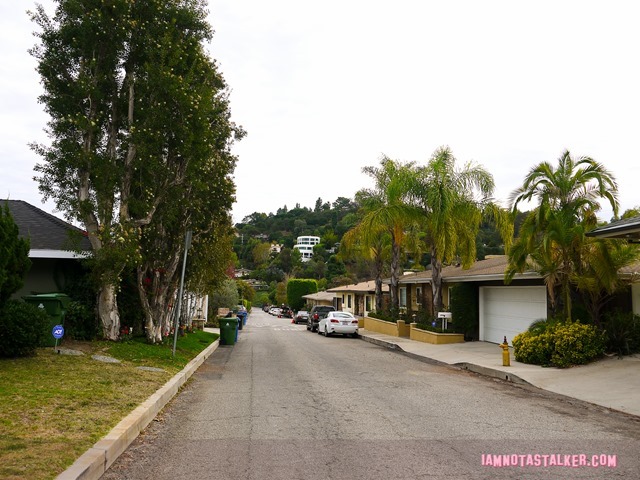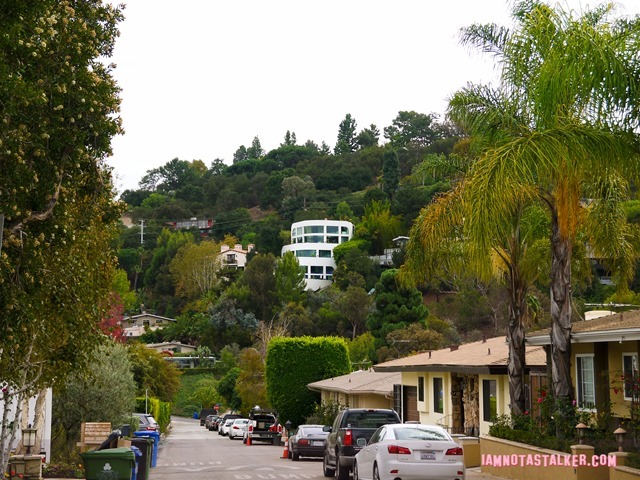 The episode of Million Dollar Listing my mom had watched back in September was Season 6's "All Aboard," in which Altman and his assistant, Mikey, hosted a broker's open house at the boat-shaped residence.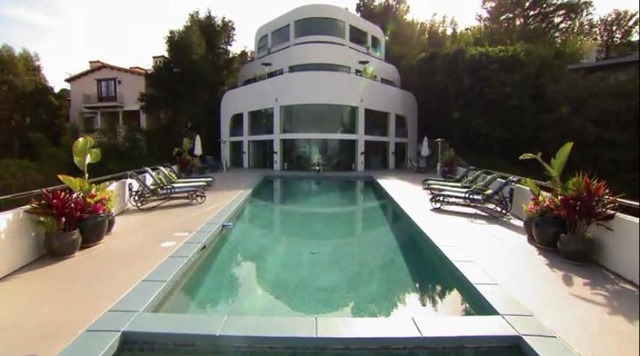 Of the property, Altman said, "Some houses, they sell themselves.  This one, not so much.  Not only is it shaped as a ship, but it probably needs about a million dollars worth of upgrades.  It looks like the freaking Love Boat in here!  This thing is straight out of the '80s."  LOL  The place is definitely unique – you gotta give it that.  It is not very hard to see why the pad has been utilized so often as a filming location.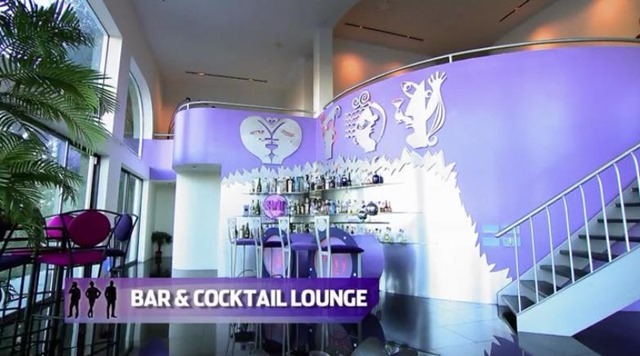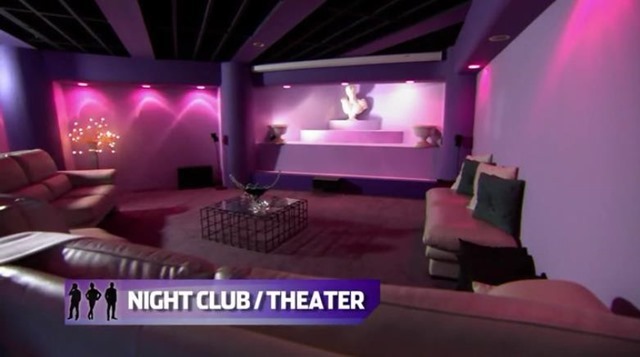 Thanks to Curbed LA, I learned that in 2002 the top ten finalists from the first season of American Idol were put up in the mansion.  (Once I heard the news, I ran right home and watched our American Idol: The Search for a Superstar DVD, which chronicles the series' first year.  Man, that season was great!  In my mind, no other season has even come close to comparing.)  Quite a few areas of the house were shown in those episodes, including the front exterior;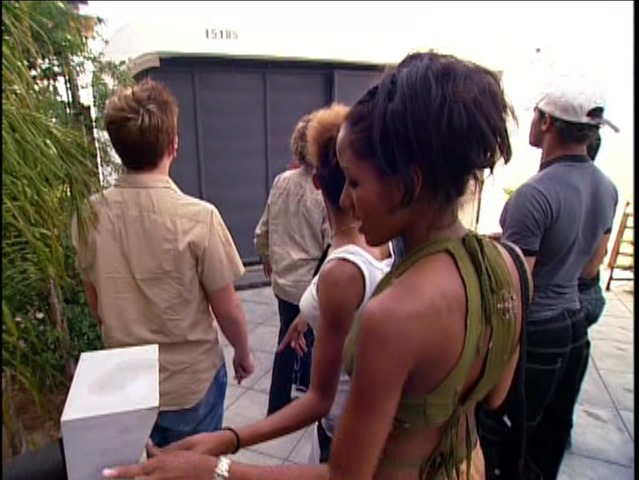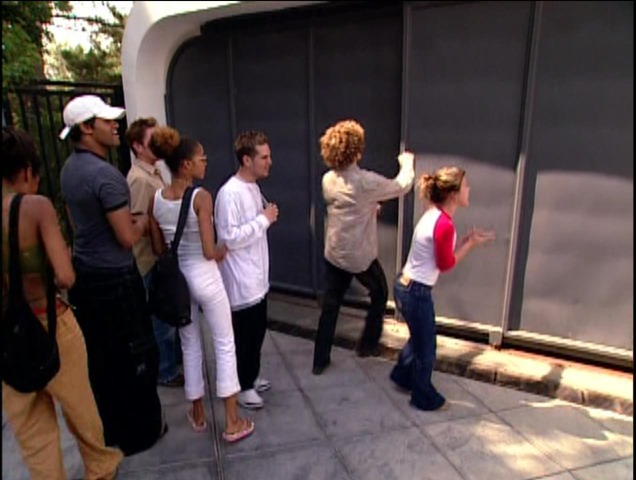 the kitchen;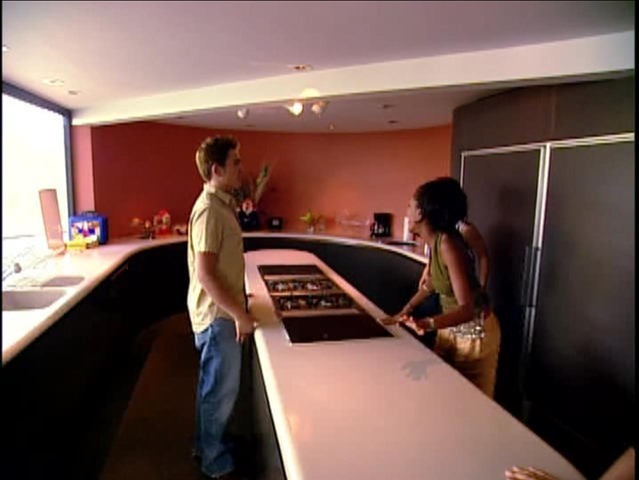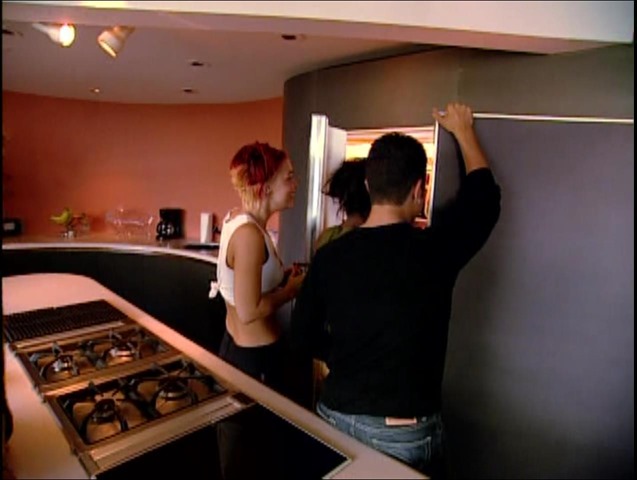 several bedrooms;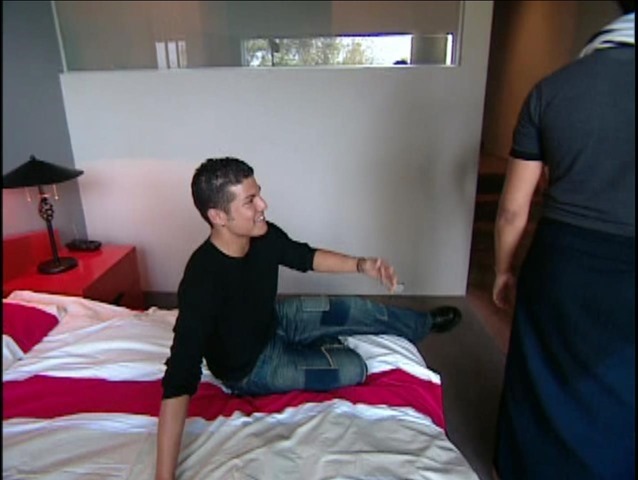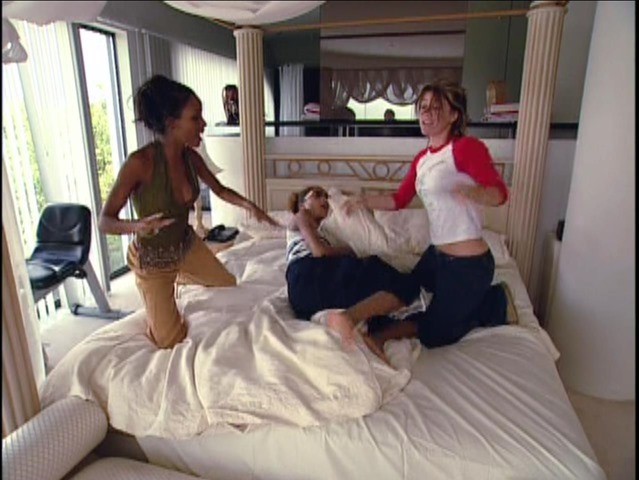 the pool;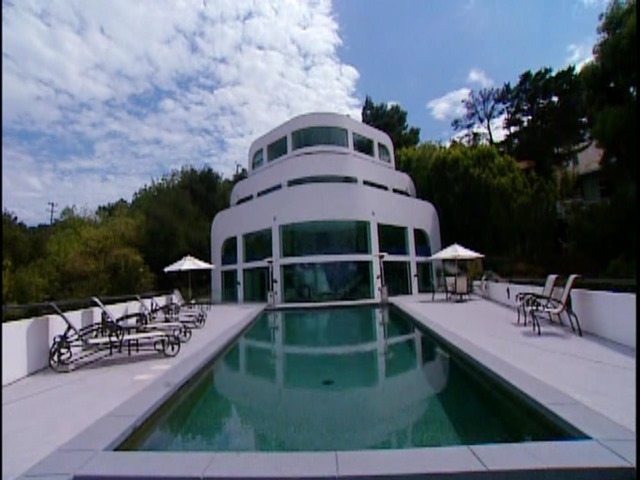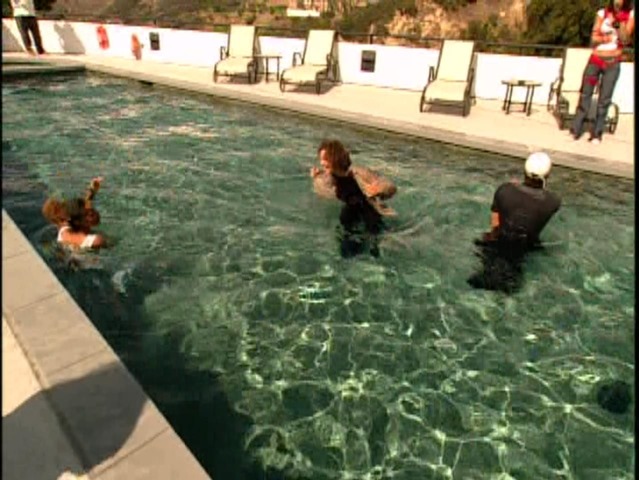 the living areas;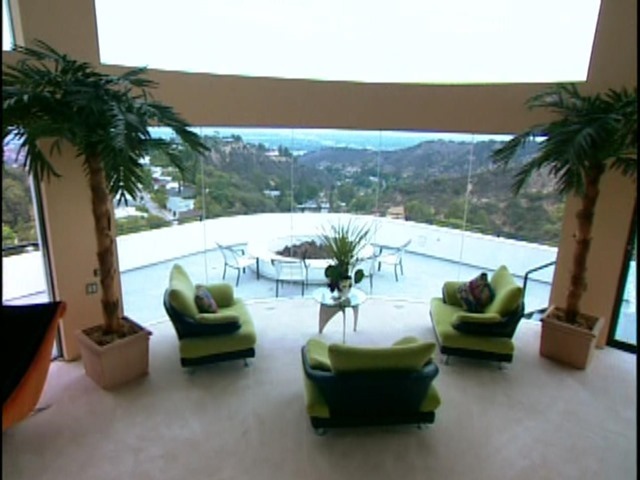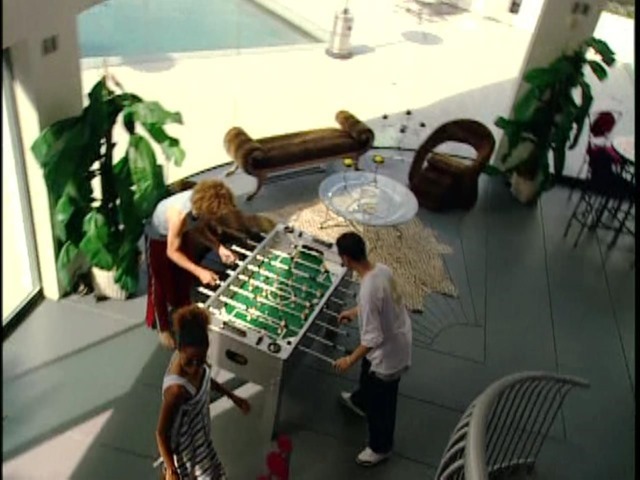 and the carport.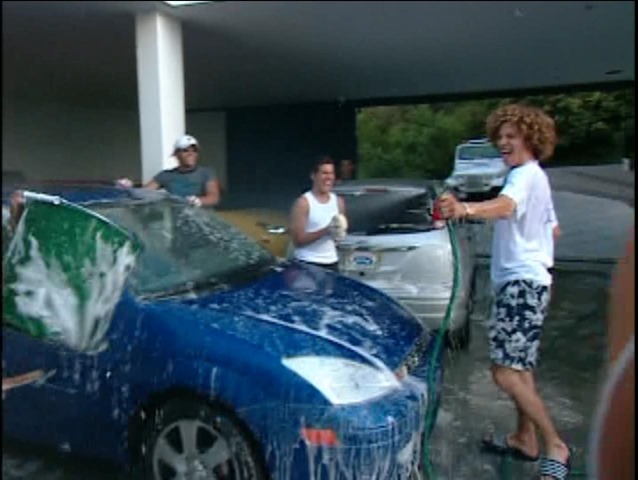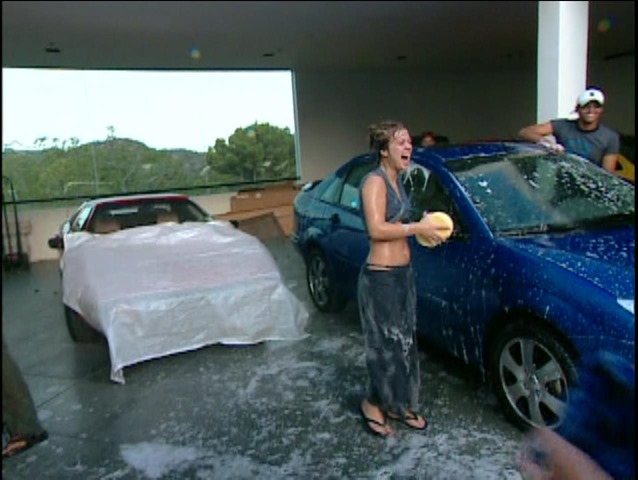 That same year, the boat house was featured in Eve's "Gangsta Lovin'" music video.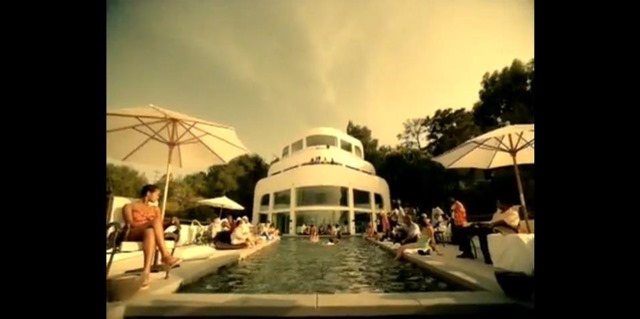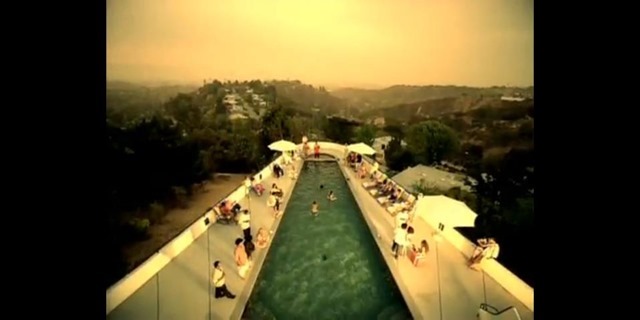 You can watch that video by clicking below.
In the Season 3 episode of Californication titled "Slow Happy Boys," which aired in 2009, the abode was where Sue Collini (Kathleen Turner) lived and threw a rowdy party.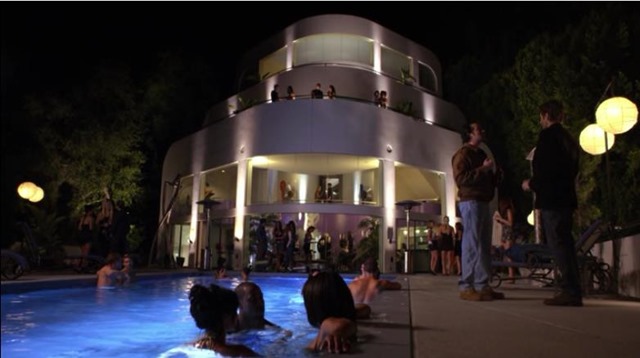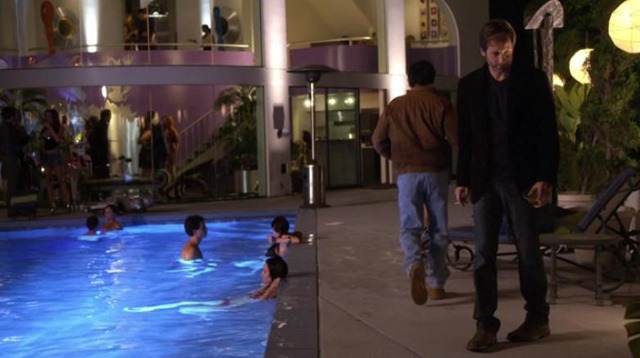 The interior of the property also appeared in the episode.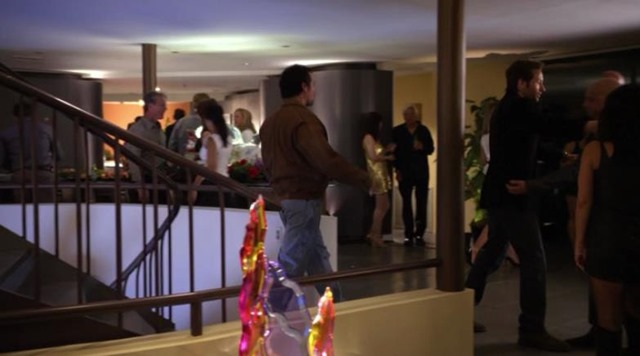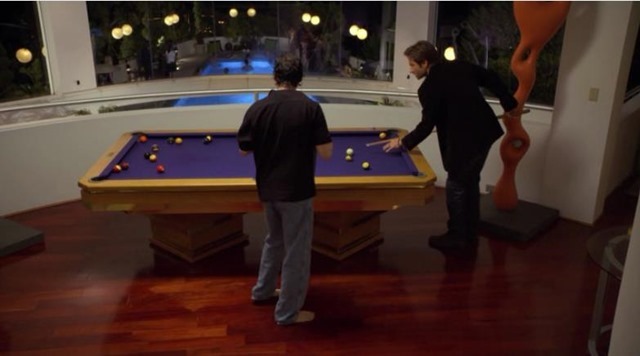 For more stalking fun, be sure to follow me on Facebook, Twitter, Instagram, and Los Angeles magazine online .  And you can check out my other blog, The Well-Heeled Diabetic, here.
Big THANK YOU to my mom for telling me about this location!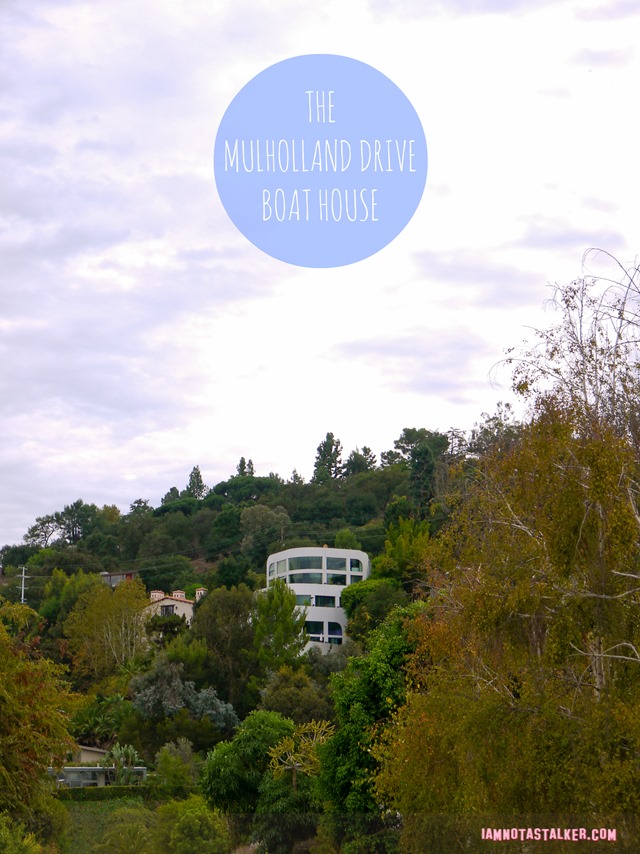 Until next time, Happy Stalking! 

Stalk It: The Mulholland Drive Boat House is located at 15105 Mulholland Drive in Bel-Air.  You can check out a good view of the residence from Woodcliff and Cody Roads, which run just north and east of it.
77311