The Town House Motel from "Vacation"
Dec 2nd, 2013 | By
Lindsay
| Category:
Movie Locations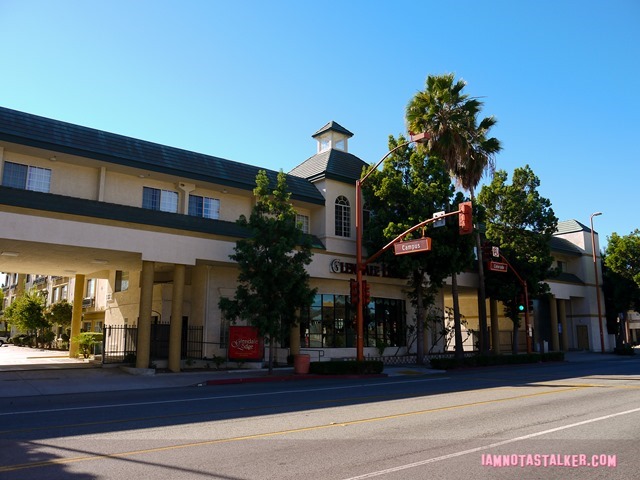 As I mentioned in last Wednesday's post, fellow stalker Owen, of the When Write Is Wrong blog, recently got on a kick of tracking down missing locations from his all-time favorite comedy, the 1983 classic National Lampoon's Vacation.  One of the locales he managed to find was the Town House Motel in Glendale, where Clark W. Griswold (Chevy Chase) and his family – wife Ellen (Beverly D'Angelo), son Rusty (Anthony Michael Hall) and daughter Audrey (Beverly Hills, 90210's Dana Barron) – spent the first night of their road trip from Chicago to Los Angeles.  [I also did some digging and pinpointed the gas station where Clark tried to fill the new Wagon Queen Family Truckster (it's the Little America Hotel at 2515 East Butler Avenue in Flagstaff, Arizona) and the rest stop where he danced with a sandwich (it's the Shaw Creek Rest Area near 25090 Highway 160, just east of El Dorado Lane, in South Fork, Colorado).]  And while Owen informed me that the Town House Motel was, sadly, no longer standing, I figured since I was already in the area stalking the car dealership from the film, I might as well drop by.
Towards the beginning of Vacation, Clark and the gang spend the night at a roadside lodging somewhere outside of St. Louis, Missouri.  They wind up at the motel unexpectedly, after Clark, who has fallen asleep at the wheel, pulls in there accidentally.  In the scene, the Griswold's Wagon Queen Family Truckster (newly-adorned with graffiti that spells out "Honky Lips" LOL) goes careening down West Campus Street, heading south.  It then veers across East Colorado Street and straight into the parking lot of the Town House Motel, losing a few pieces of luggage in the process.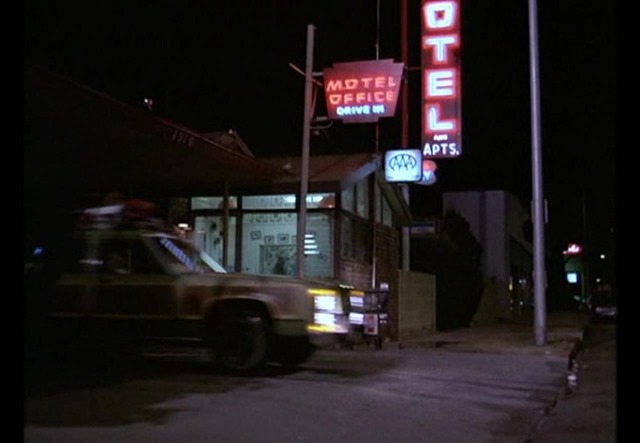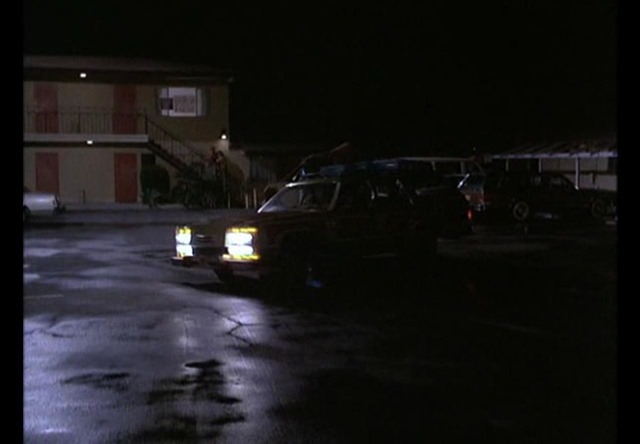 While watching the scene, Owen had spotted an address number of "1510" above the property's front entrance.  From there, he did a Google search for "1510," "motel" and "Los Angeles," and one of the first results to pop up was an eBay sale for a 1950s matchbook from the Town House Motel located at 1510 East Colorado Street in Glendale.  As he quickly discovered via a Street View search of that address, though, the structure had been bulldozed and a new, much larger hotel was now standing in its place.  Sadness!  You can check out what the Town House used to look like here and here.
The new property is named the Glendale Lodge and, as you can see below, it looks nothing at all like the former Town House.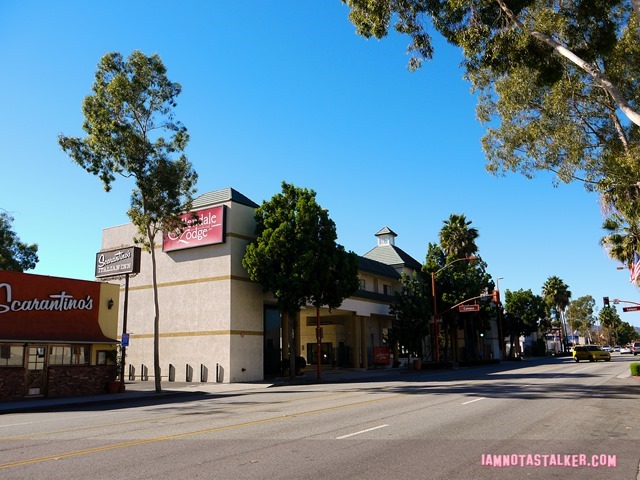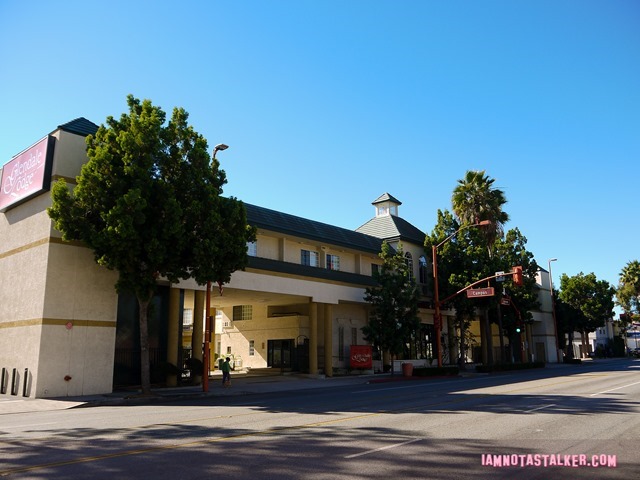 I am fairly certain that one of the Town House's real life rooms was also used in the filming, although the vibrating bed was most likely a prop.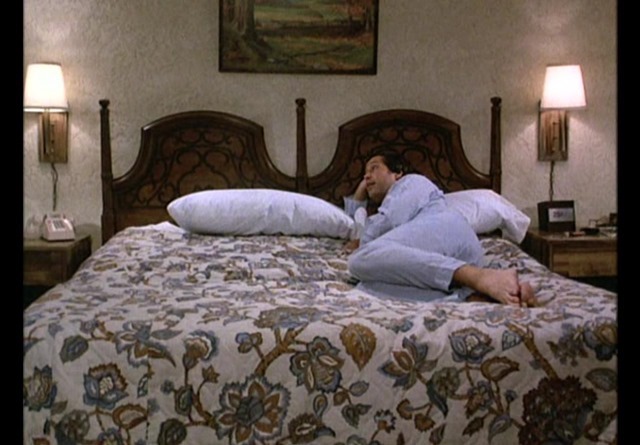 For more stalking fun, be sure to follow me on Facebook, Twitter, Instagram, and Los Angeles magazine online.  And you can check out my other blog, The Well-Heeled Diabetic, here.
Big THANK YOU to fellow stalker Owen, of the When Write Is Wrong blog, for finding this location!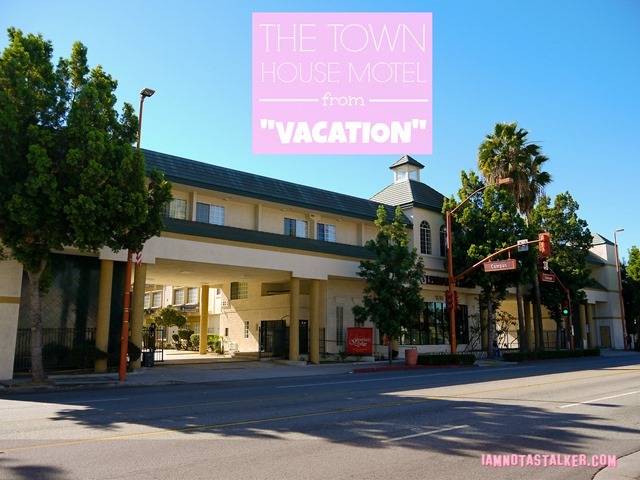 Until next time, Happy Stalking! 

Stalk It: Glendale Lodge, aka the former site of the Town House Motel from Vacation, is located at 1510 East Colorado Street in Glendale.
77409