Mr. Hart's Mansion from "Nine to Five"
Dec 3rd, 2013 | By
Lindsay
| Category:
Movie Locations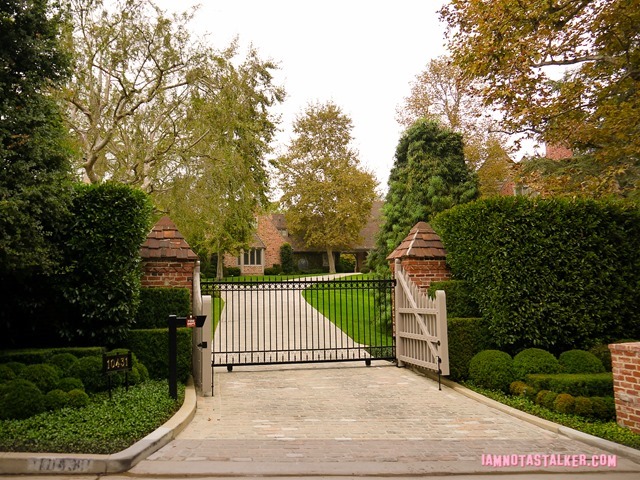 One of my favorite movies growing up was the 1980 comedy Nine to Five.  I would watch it on an almost daily basis (no joke!) and practically had the thing memorized.  I can still belt out the theme song to this day, in fact.  (I am guessing the majority of my fellow stalkers can, too.)  A couple of weeks ago, while rummaging through our DVD collection, I happened to come across the flick and realized I had not seen it in years, so I immediately popped it in.  I was a little afraid that it would not live up to my memories of it, so I was floored to find myself laughing throughout.  The movie definitely stands the test of time.  That garage-door-opener/hang-glider contraption was pure genius!  Anyway, immediately after watching, I, of course, headed straight to my computer to do some location sleuthing and was floored to discover that the mansion belonging to Franklin M. Hart Jr. (Dabney Coleman) in the flick had already been identified and that, according to the photos I found, still looked pretty much exactly the same as it did in Nine to Five.  So I ran right out to stalk it while I was in L.A. a couple of weeks ago.
In Nine to Five, Doralee Rhodes (Dolly Parton), Violet Newstead (Lily Tomlin) and Judy Bernly (Jane Fonda) hold their "sexist, egotistical, lying, hypocritical bigot" of a boss, Mr. Hart, hostage (by forcing him into a hang gliding harness strapped to a customized garage door opener) for three weeks at his stately Tudor mansion while they try to find proof that he has been embezzling money.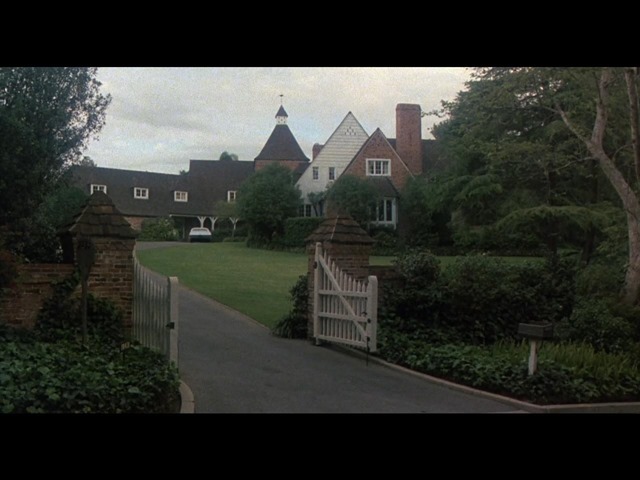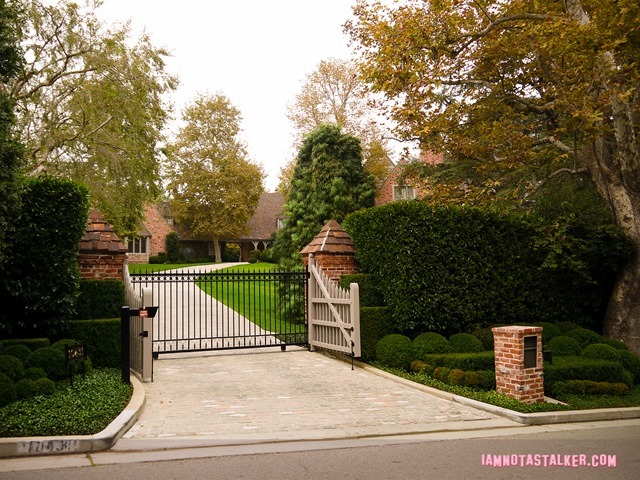 As you can see below, today the house has quite a bit of foliage blocking its visibility from the street and the western portion of it seems to have been remodeled a bit since Nine to Five was filmed.  Otherwise though, little else of the dwelling has been altered in the ensuing years.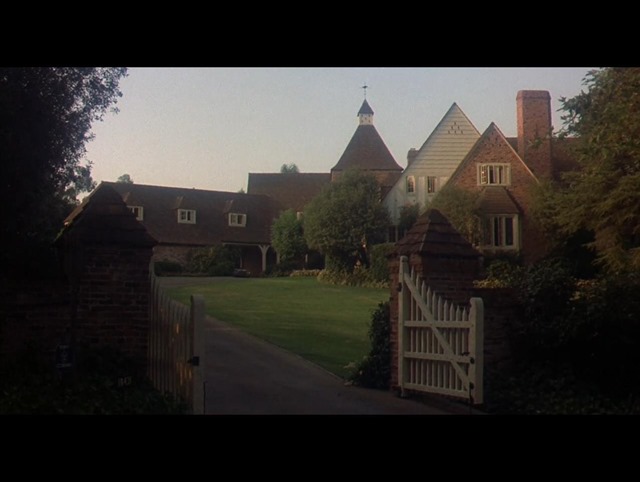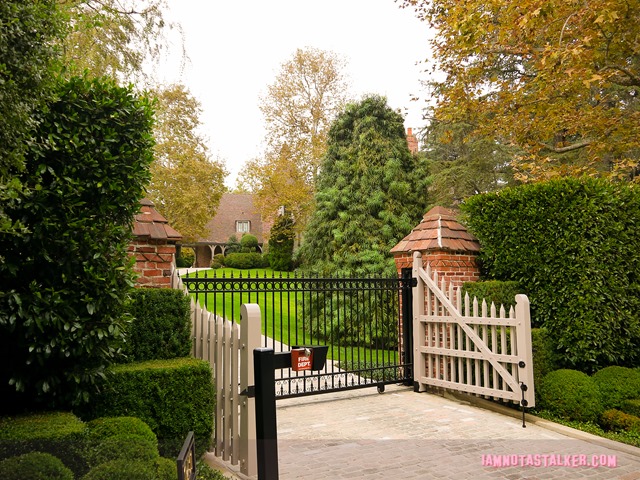 In real life, the 1932 mansion boasts seven bedrooms, ten baths (!!!), 9,738 square feet of living space, and a 1.76-acre lot.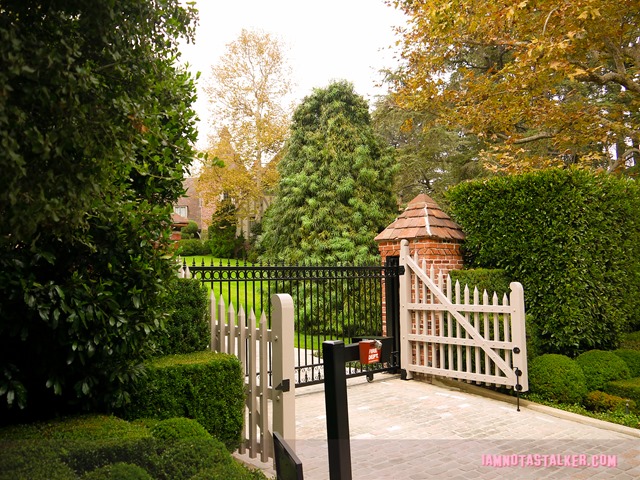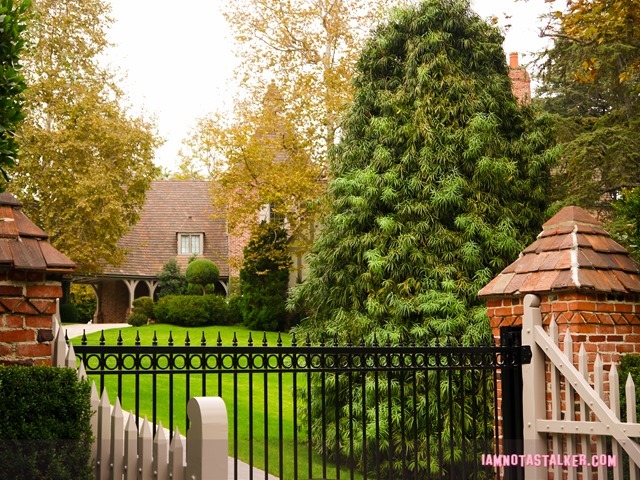 I was unable to determine if the estate's actual interior appeared in Nine to Five, as I, unfortunately, could not find any interior photographs of the place online.  In 1984, the abode was featured extensively in the pilot episode of Murder, She Wrote, which was titled "The Murder of Sherlock Holmes."  (Pictured below.)  The interior shown in the episode looks completely different than the interior of the house from Nine to Five, though, so either the property was remodeled in between productions or a set was built for the filming of the movie.  (It is highly unlikely that a set was built for Murder, She Wrote as the mansion only appeared in one single episode.)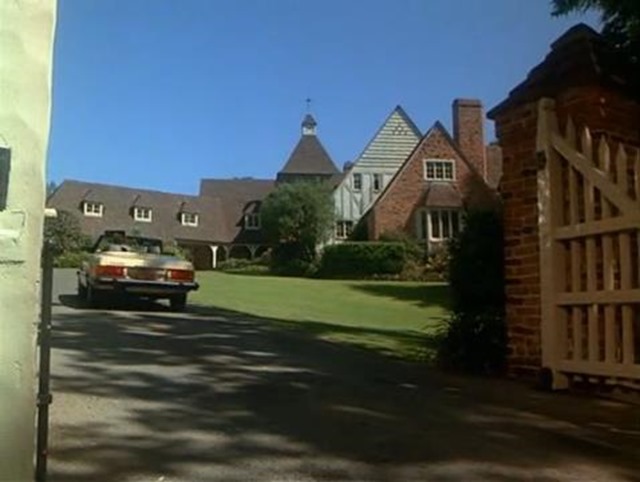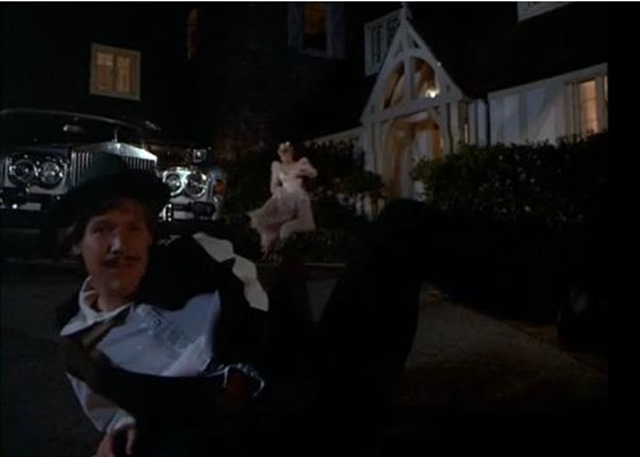 Pictured below is the kitchen that appeared in Nine to Five, as compared to the kitchen that appeared in Murder, She Wrote.  As you can see, they do not even remotely resemble each other.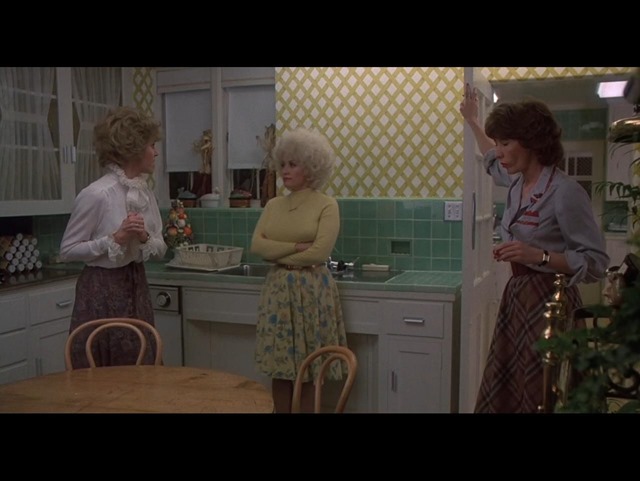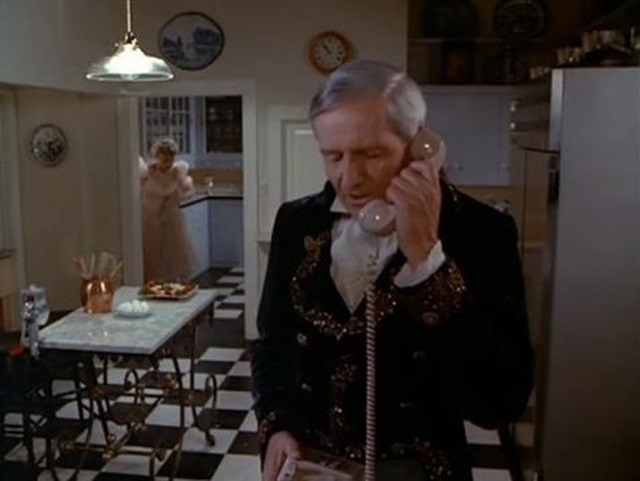 Neither do the living rooms;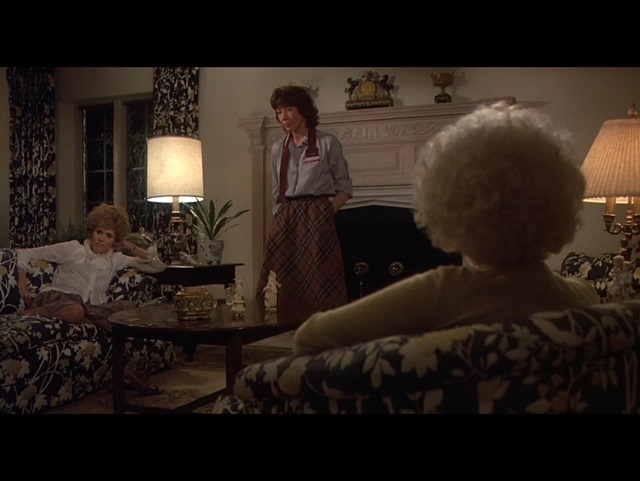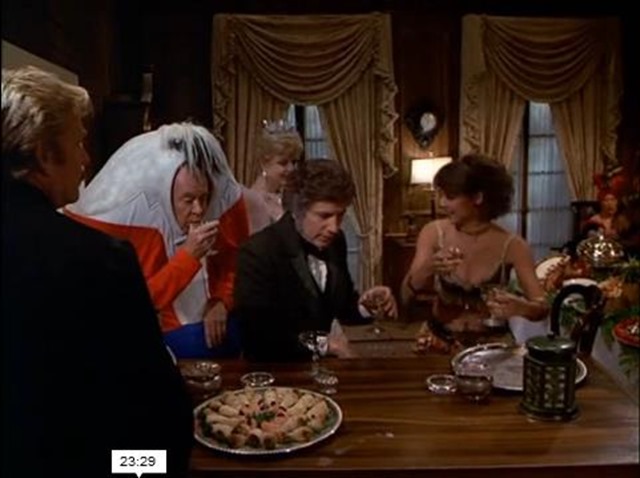 or stairways.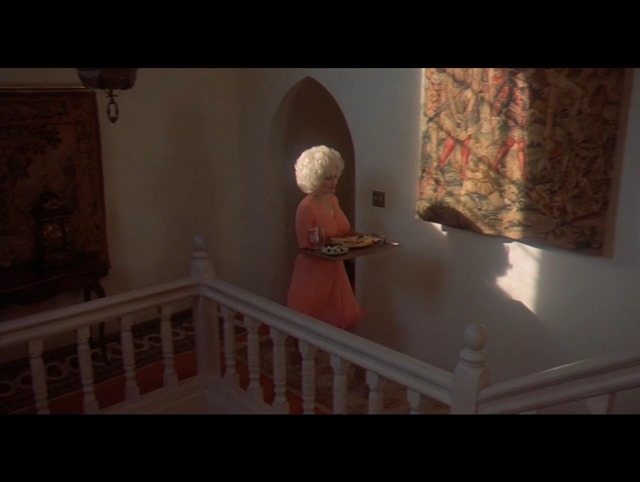 Further confusing the matter is that in Murder, She Wrote, a different location altogether was shown in establishing shots of the exterior of the mansion at night.  And while I at first thought that interior filming might possibly have taken place at that second mansion, that does not appear to have been the case.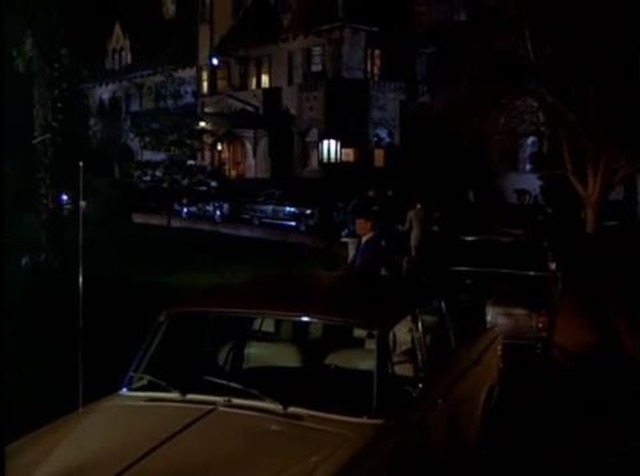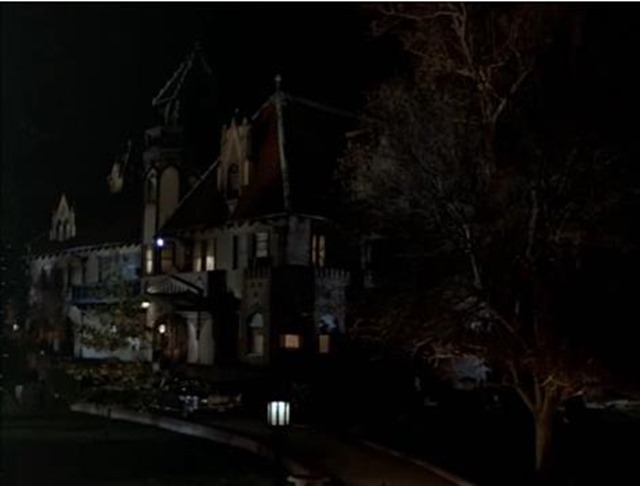 In "The Murder of Sherlock Holmes," there is a shot of a character walking out of the interior of the residence onto the front porch, in which the exterior steps, arched façade and paneled front door are visible.  Those elements match the exterior of the Nine to Five mansion (which you will be able to see more clearly later on in this post).  I'll leave it up to my fellow stalkers to be the judge on this one, but my best guess is that the interior of Mr. Hart's mansion was just a set.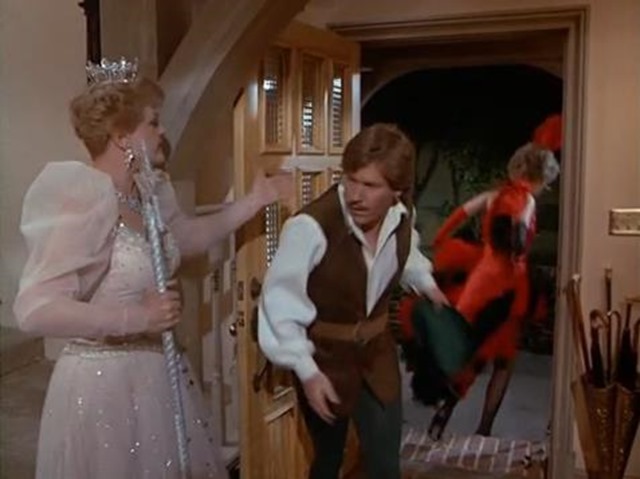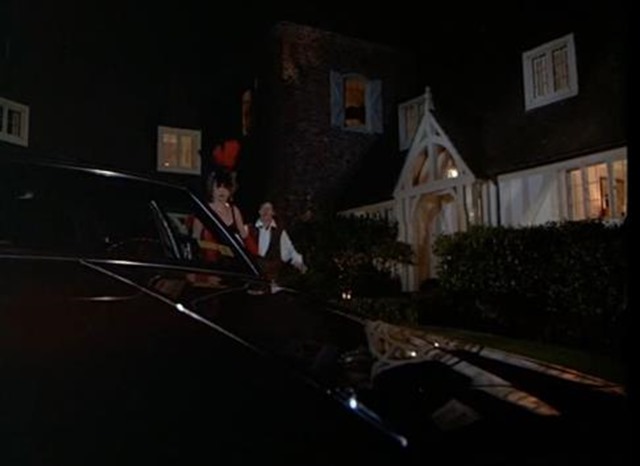 The exterior of the mansion also appeared very briefly in set-up shots of Bel-Air in the Season 1 episode of Dragnet titled "The Big Jade," which aired in 1967.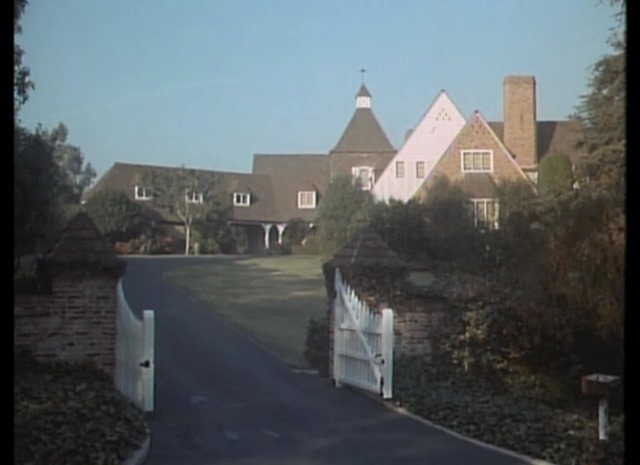 The Nine to Five mansion was also where Jim Rockford (James Garner) and Warren Weeks (a very young Ron Rifkin) hid from the police by crashing a wedding in the Season 3 episode of The Rockford Files titled "The Trouble with Warren," which aired in 1976.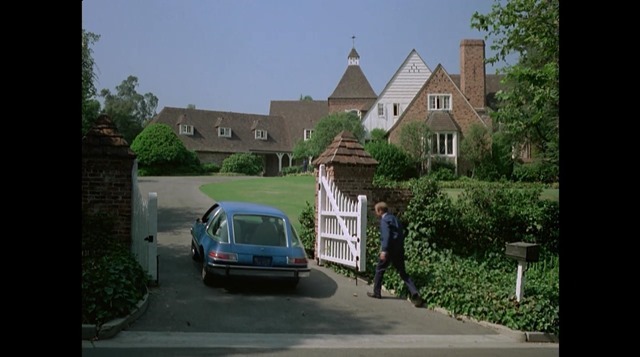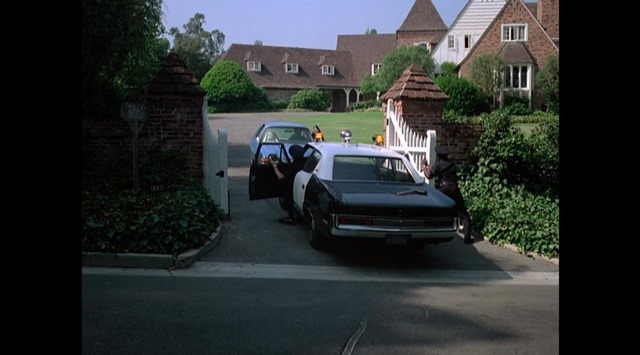 As you can see below in a screen capture from Murder, She Wrote as compared to a screen capture from The Rockford Files, the front door, brick steps and arched overhang that appear in both episodes match each other perfectly.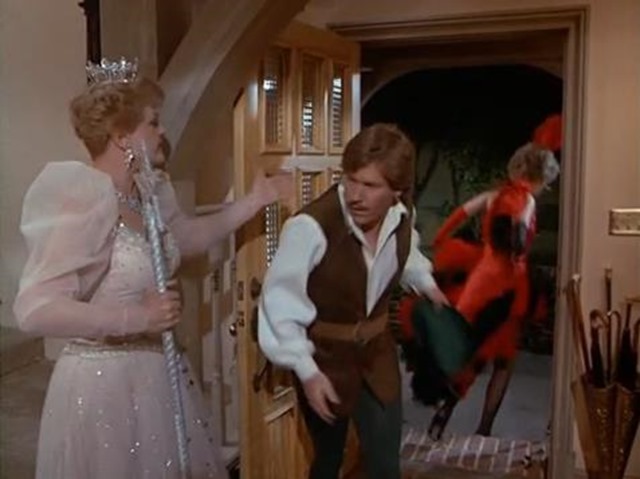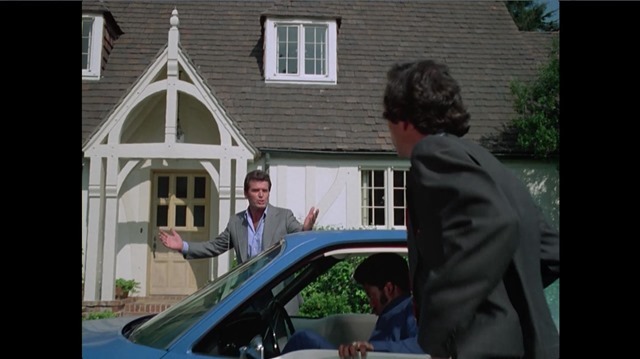 A small portion of the interior of the mansion also appeared briefly in "The Trouble with Warren."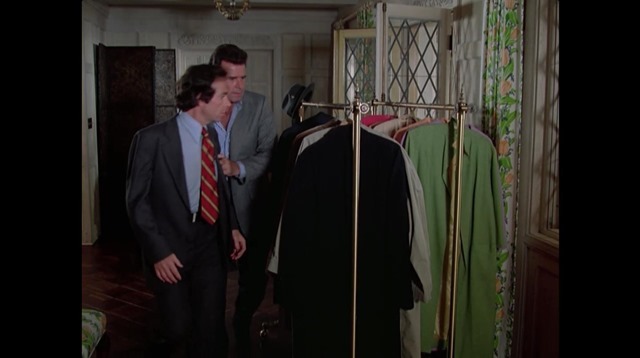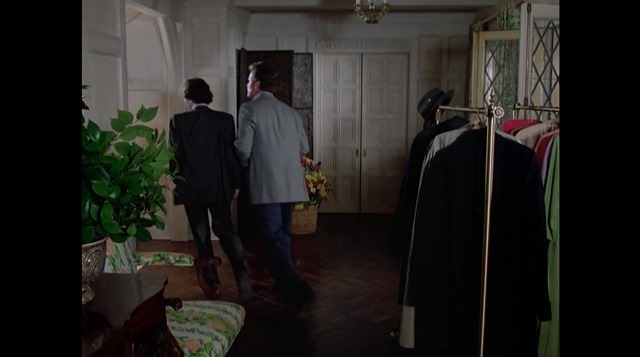 And while the residence was also reportedly used in the 1981 television miniseries Jacqueline Susann's Valley of the Dolls, I could not find a copy of that production with which to verify that information.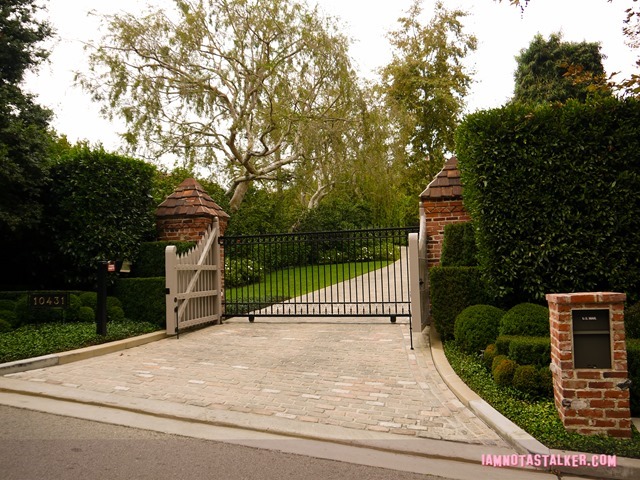 On a sad side note – I was heartbroken to learn that Paul Walker passed away in a car accident on Saturday afternoon.  I had the pleasure of meeting Paul last December and he was easily one of the nicest celebrities I have ever encountered.  You can read about his legendary kindness in this fabulous CNN article.  And you can read about my experience meeting Paul on the Mike the Fanboy website here.  Such a tragic loss.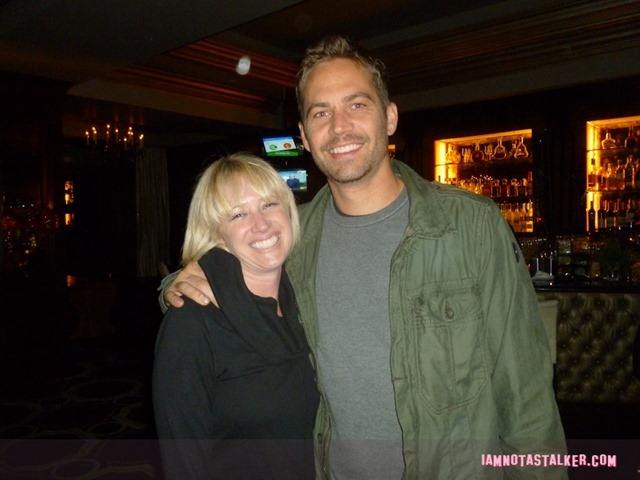 For more stalking fun, be sure to follow me on Facebook, Twitter, Instagram, and Los Angeles magazine online.  And you can check out my other blog, The Well-Heeled Diabetic, here.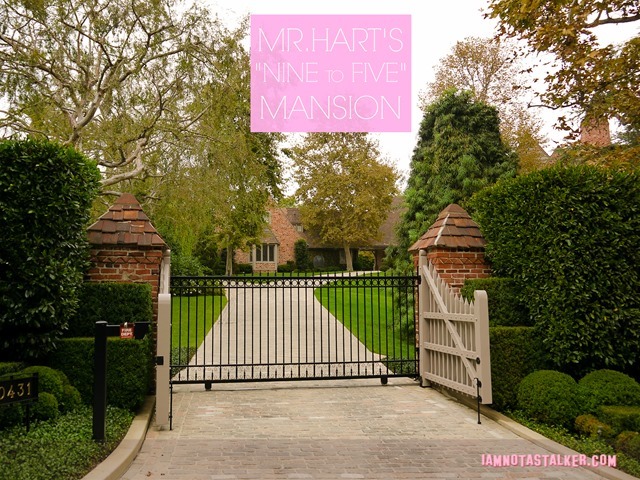 Until next time, Happy Stalking! 

Stalk It: Mr. Hart's mansion from Nine to Five is located at 10431 Bellagio Road in Bel-Air.
77424