Clifford Lambert's Former House
Dec 5th, 2013 | By
Lindsay
| Category:
This and That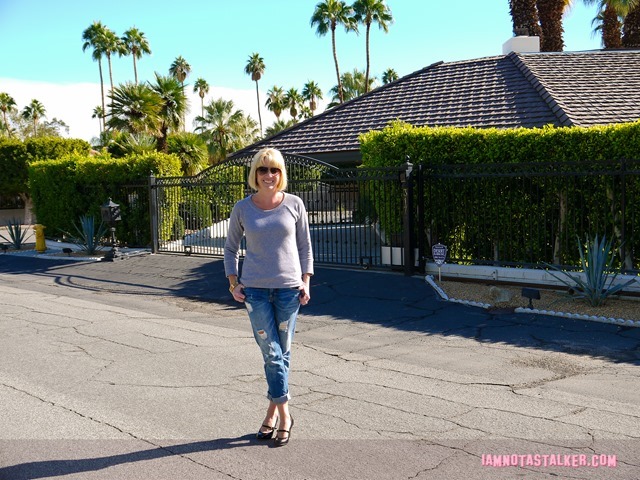 A couple of months ago, my favorite desert radio personalities "Bulldog" Bill Feingold and Kevin Holmes interviewed Tyson Wrensch, co-author of Until Someone Gets Hurt.  The book, which chronicles the disappearance and murder of 74-year-old Palm Springs retiree Clifford Lambert at the hands of five San Francisco-based grifters (27-year-old playboy Daniel Garcia, 26-year-old Nepalese expat Kaushal Niroula, 26-year-old bartender Miguel Bustamante, 69-year-old attorney David Replogle, and 30-year-old former Marine Craig McCarthy), sounded absolutely intriguing and I ordered it immediately.  Sadly, it turned out to be a bit of a disappointing and rather difficult-to-follow read.  The story did fascinate – and sicken – me, though, and as soon as I finished reading it, I ran right out to stalk Lambert's former house.  And while I do realize that this article would fit in best with my Haunted Hollywood postings, I wanted to write it while the details were still fresh in my mind.  So here goes.
The convoluted story of Lambert's disappearance began in April 2008 when the former art dealer, who had just recently broken up with his much-younger partner of 14 years, met Daniel Garcia online.  The two began a digital flirtation and it was not long before Cliff flew his new friend out to Palm Springs for the weekend.  While there, Daniel pilfered some of Lambert's credit cards and bank statements and, in a rather brazen maneuver, used one of those credit cards to upgrade his seat to First Class on his flight home to San Francisco.  Cliff caught wind of it immediately and severed all ties to the con man.  Or so he thought.  A couple of weeks later, Garcia showed up on Lambert's doorstep, flowers in hand, to apologize.  The atonement was a ruse, though, because during the visit, Daniel stole several of Cliff's paintings, jewelry, and silver pieces.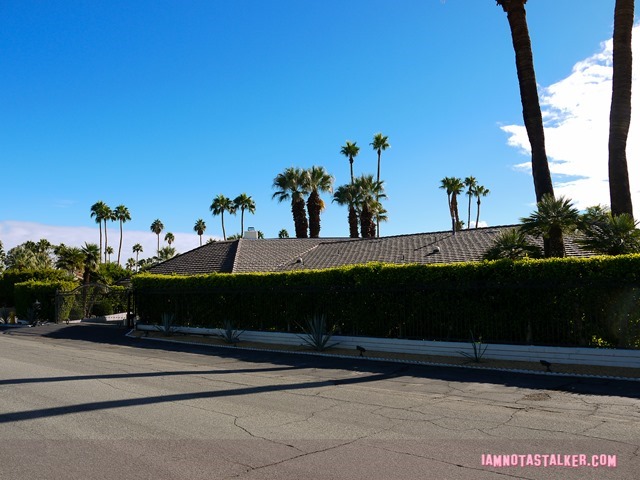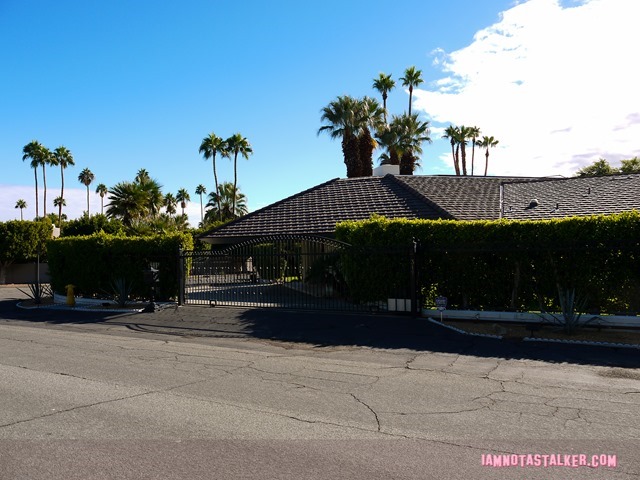 A few months later, Garcia, his good friend Kaushal Niroula, who was a seasoned con artist, and Niroula's boyfriend, David Replogle, began making plans to kidnap Cliff, whereupon they would force him to sign over his estate.  (Lambert's flashy lifestyle and expensive toys had led Daniel to believe he was a multi-millionaire.  He wasn't.  While well off, Cliff did not have anything close to the amount of money that Garcia suspected.)  In early December 2008, Niroula, posing as a New York estate lawyer named Samuel Orin, called Lambert and told him that he was poised to receive a large inheritance.  The two made arrangements to discuss the matter in person and Niroula headed out to the desert.  He was accompanied by his good friend Miguel Bustamante and Bustamante's roommate, Craig McCarthy, both of whom were being paid to execute the kidnapping.  At some point during their stay, and for reasons not made entirely clear in the book, plans changed, though, and Kaushal decided that Lambert would have to be killed.
On December 4th, Kaushal and Cliff met for the first time at Dink's Restaurant to "discuss the inheritance."  While the two were dining, McCarthy and Bustamante snuck into Lambert's garage and hid.  For whatever reason, though, when Cliff arrived home, they chickened out and fled.  The following night, Kaushal and Lambert met once again, this time at Lambert's house to "finalize paperwork."  At one point, Niroula excused himself and went to let Miguel and Craig into the home through a side door.  The two then killed Cliff by stabbing him to death with kitchen knives while Kaushal watched.  After cleaning up the mess, they put him into the back of his own Mercedes and drove to a remote area where they buried him in a shallow grave.  His body has never been found.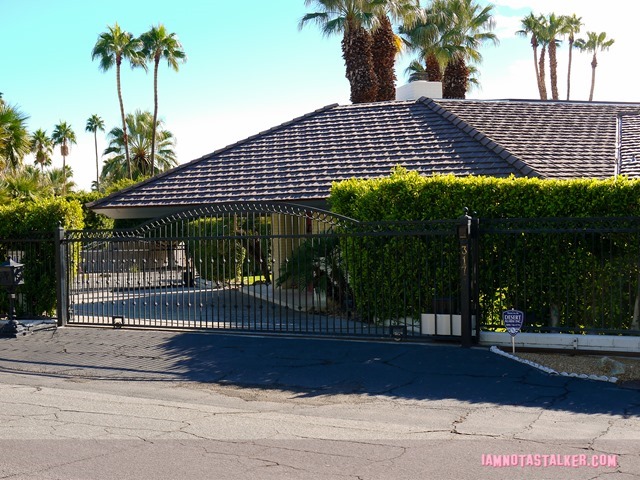 Shortly thereafter, Replogle forged documents that gave one of Niroula's acquaintances, a 67-year-old Palm Springs art dealer named Russell Manning, power of attorney over Clifford's estate.  (It is likely that Manning did not know about the murder.  Replogle had told him that Lambert was in jail for raping Niroula and infecting him with HIV and was signing over his estate as reparation.)  Once the group had their hands on Lambert's bank accounts, they began to blow through his money.  In less than a month, Niroula and Garcia spent over $215,000.  They also attempted to put his house on the market.  Thankfully, the real estate agent they contacted about the sale had an instinct that something was fishy and did some online digging.  When he learned that Lambert had been reported missing, he called the police.  Around that same time, Bustamante showed up at Cliff's house with a moving van and five day laborers and began to clear the place out.  One of the neighbors saw the group, immediately contacted the authorities and Bustamante was arrested.  While in custody, he folded and confessed the whole sordid tale.  Warrants were soon issued for his five accomplices and all were arrested shortly thereafter.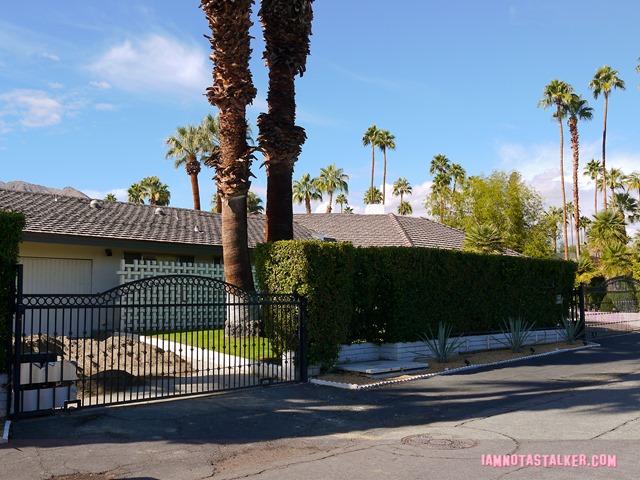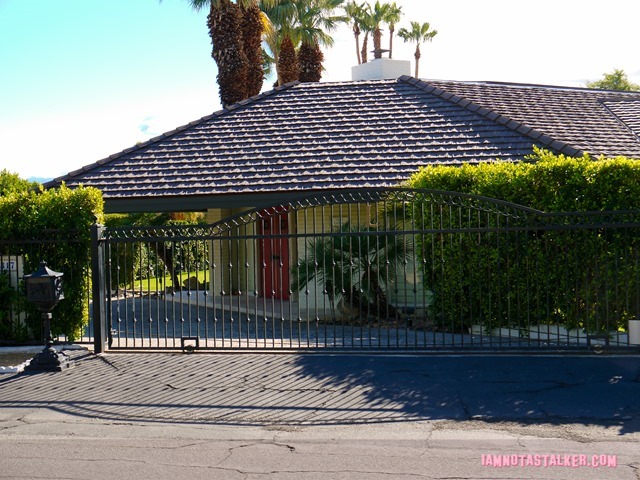 While McCarthy pled guilty to voluntary manslaughter and was sentenced to 25 years in prison and Manning pled guilty to fraud and was sentenced to 5 years, Replogle, Garcia, Bustamante, and Niroula all stood trial.  They were each eventually found guilty and sentenced to life in prison without the possibility of parole.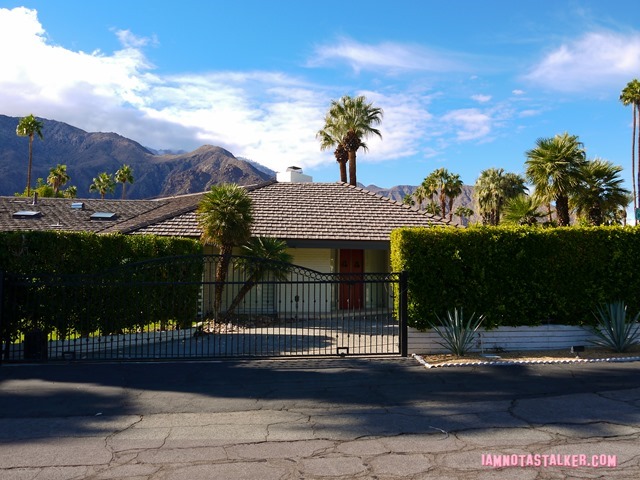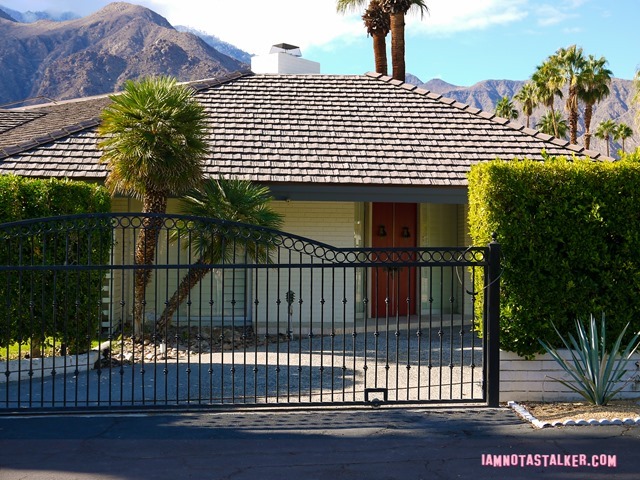 Lambert's former 4,301-square-foot house, which was originally built in 1954, was put on the market as a probate sale in May 2011 for $879,000.  From what I can glean from property records, it sold fairly quickly for $737,000.  It was then put on the market again the following year and sold in June 2012 for $1,030,000.  According to the 2011 real estate listing, the Mid-century abode boasts four bedrooms, five baths, a 0.34-acre corner plot of land, a pool, a formal dining room, a large living room with an architectural fireplace and wood-beamed peaked ceilings, an office, a wet bar/ice cream bar, a guest wing, a large master bedroom with a double-sided fireplace, and, as you can see below, soaring views of the San Jacinto Mountains.  You can check out some current interior photographs of the residence here, as well as some pictures from the time that Cliff owned it here.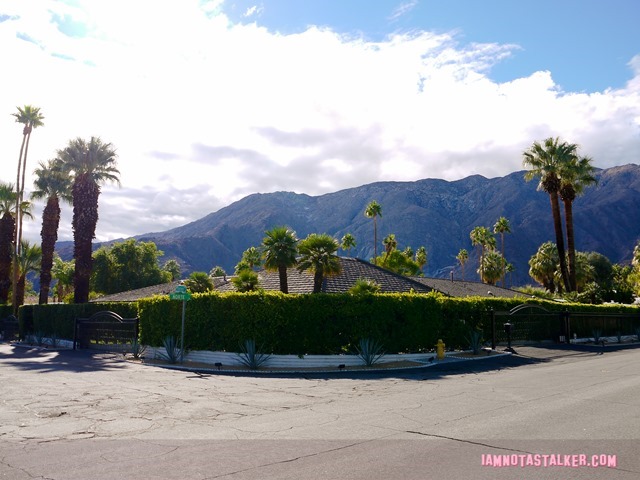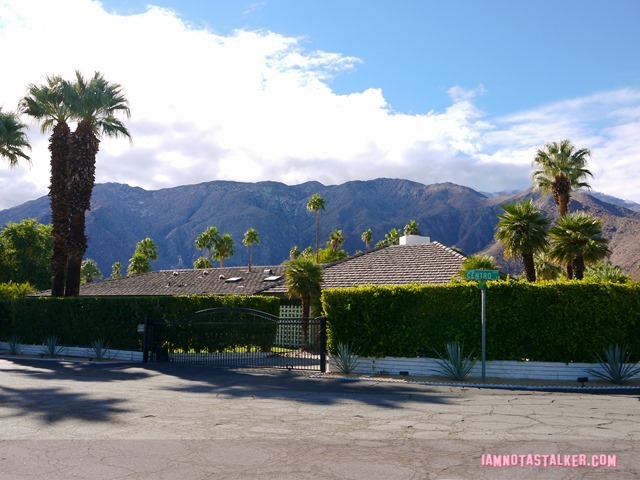 According to a sign posted on the dwelling, the place is named Villa dei Leoni (which is the Italian translation of "House of Lions").  I am unsure if Lambert gave the pad its nickname or if it was done by a previous or subsequent owner.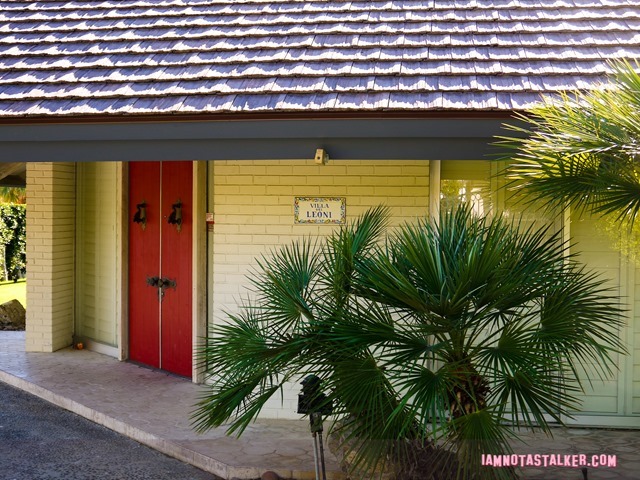 I am also unsure if the gold L's posted on the home's front and side gate stand for Lambert or Leoni.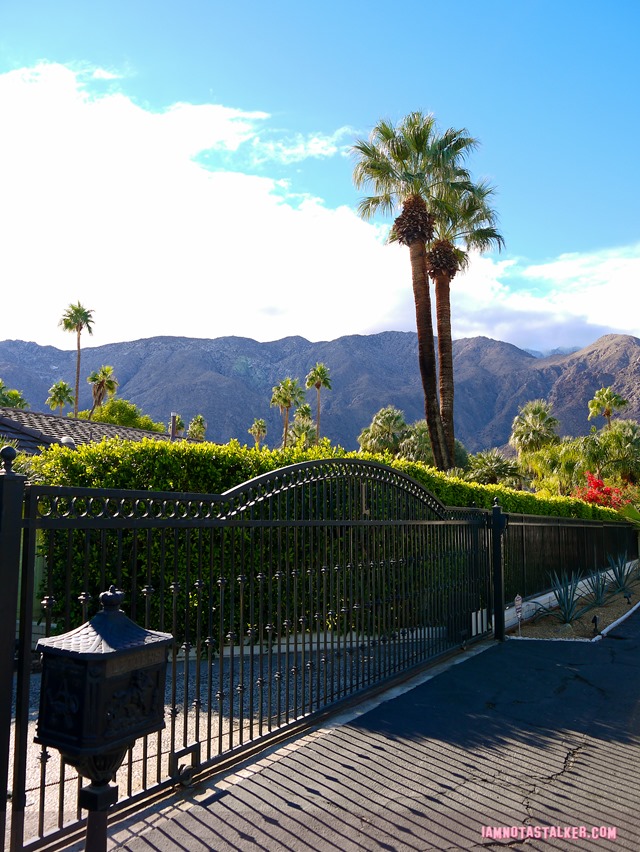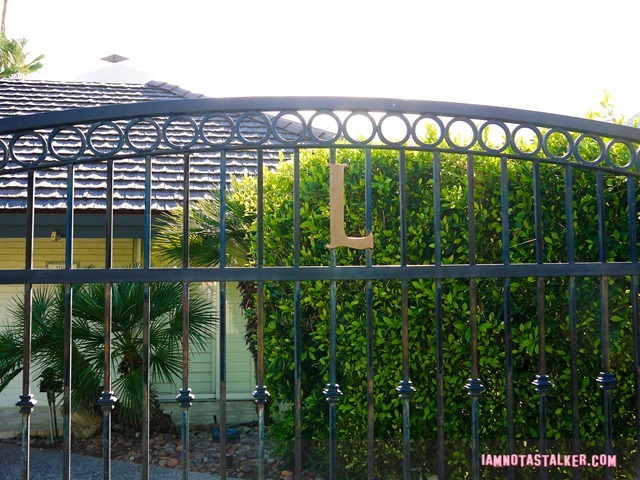 While I typically love true crime stories, this one was so completely twisted and perverse that it was almost repulsing.  Reading about such morally-devoid people was quite tough for me to stomach.  For those who are interested in additional information on the case (and it's not pretty, let me tell you), you can check out a more in-depth write-up here and you can watch Part I of a KMIR 6 news special by clicking below.
Part II of that same special is below.
For more stalking fun, be sure to follow me on Facebook, Twitter, Instagram, and Los Angeles magazine online.  And you can check out my other blog, The Well-Heeled Diabetic, here.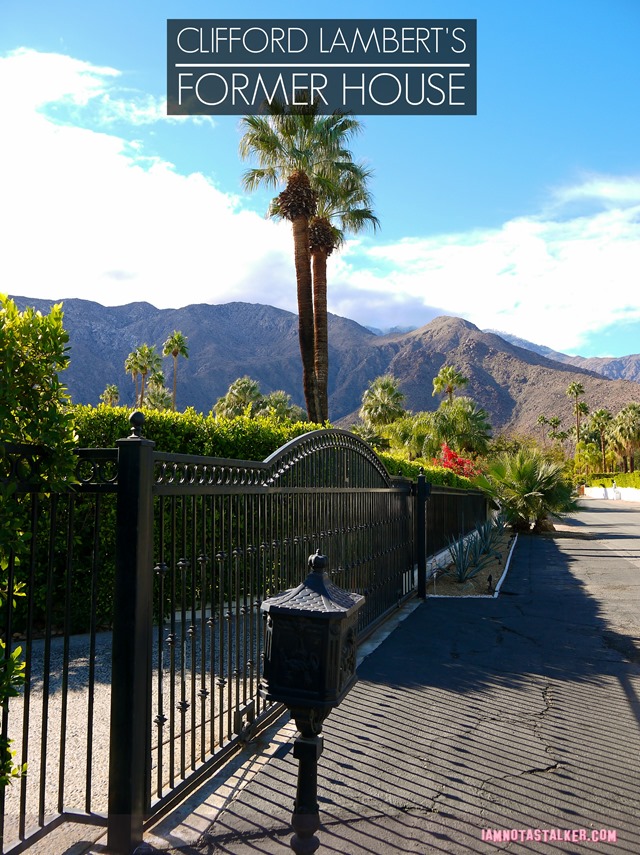 Until next time, Happy Stalking! 

Stalk It: Clifford Lambert's former house is located at 317 Camino Norte in the Old Las Palmas area of Palm Springs.  Liberace's third desert residence, which I blogged about here, is located just around the corner at 1441 North Kaweah Road.
77532