Footsies Bar from "Bad Santa"
Dec 20th, 2013 | By
Lindsay
| Category:
Movie Locations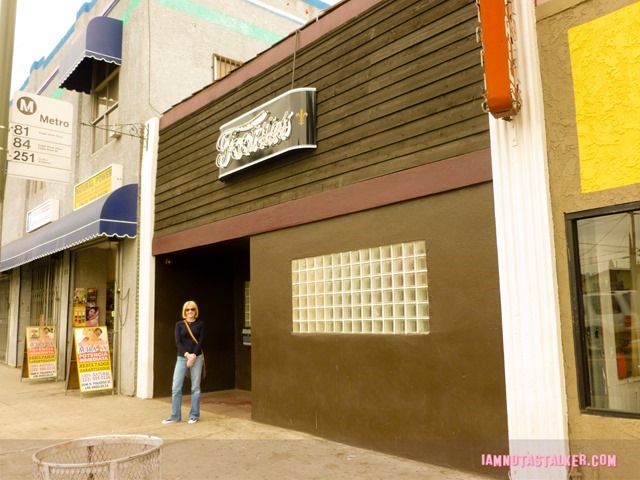 One location that has been a thorn in my side for as long as I can remember is the gorgeous wood-paneled bar featured in the opening scene of Bad Santa.  Despite having contacted several crew members and spending copious amounts of time searching for it online, I just cannot seem to find the place – and, let me tell you, it is driving me absolutely crazy!  A locale from the 2003 black comedy that I was able to track down last January, though, thanks to location manager Steve Beimler, was Footsies – a different watering hole that appeared in the movie.  While Beimler originally informed me that Footsies was the bar from Bad Santa's opening scene, when I went to stalk it – with Mike, from MovieShotsLA – I knew right away that it was not the right spot.  Regardless, I was excited to have a Christmas locale for my stalking backlog and figured it was most definitely blog-worthy.
Footsies popped up towards the beginning of Bad Santa as the supposed Milwaukee-area tavern where Willie (Billy Bob Thornton) and Marcus (Tony Cox) celebrated their successful robbery of a local mall.  It was also where Willie told Marcus that he was hanging up his Santa hat and moving to Miami Beach.  Only the interior of the bar was used in the filming.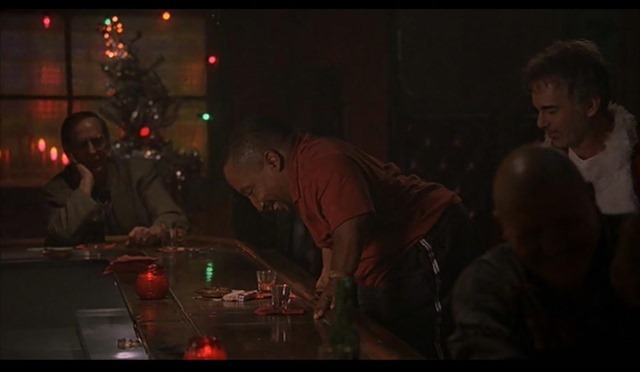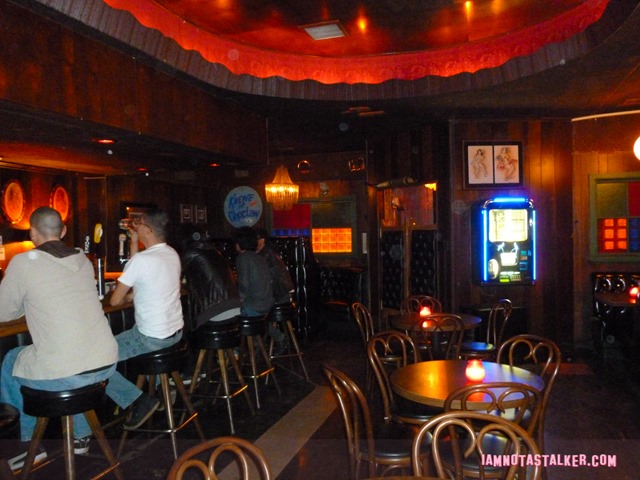 In real life, the establishment looks very much the same as it did onscreen, despite a slight remodel.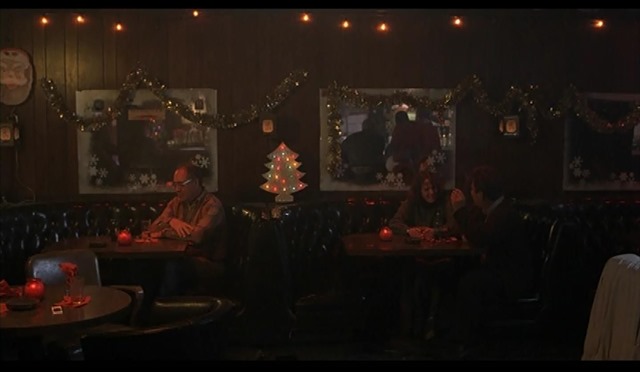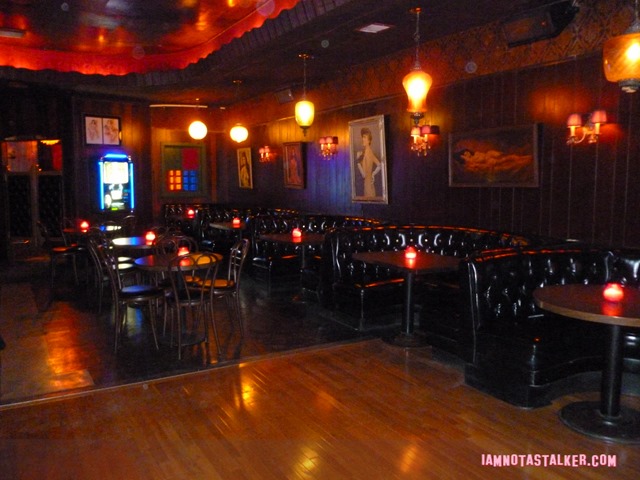 According to Mike, who grew up in L.A., Footsies has been around forever.  Oddly enough, though, I could find no information whatsoever – nothing, nada, zip! – about its history online.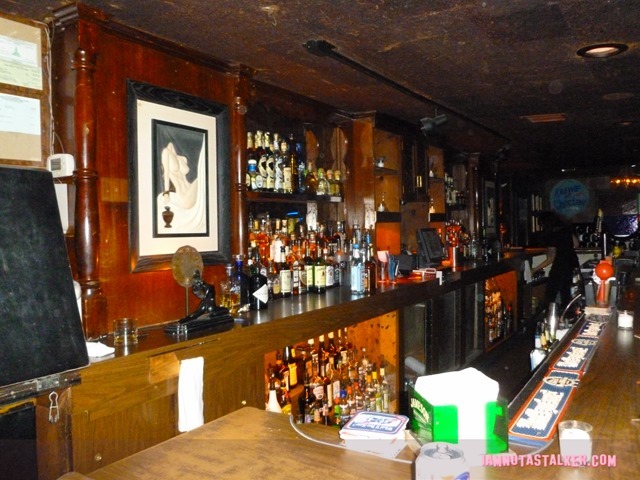 I did learn that the bar appeared in two episodes of Southland, though.  The exterior was used in the Season 1 episode titled "Derailed" as the watering hole that Officer Dewey Dudek (C. Thomas Howell) stumbled out of before heading to work early in the morning.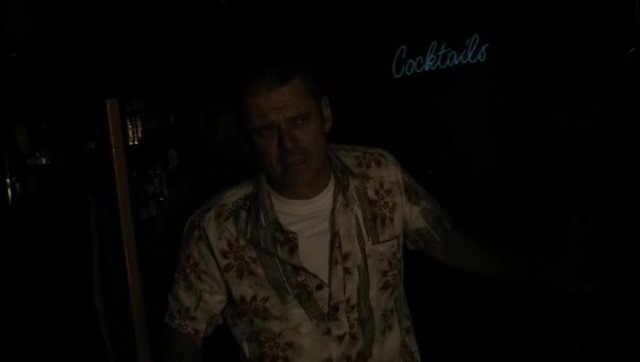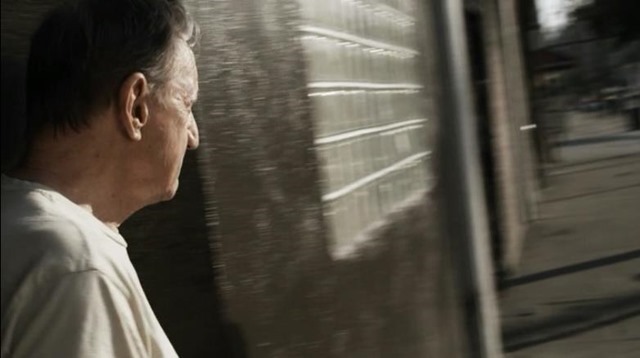 And in the Season 5 episode titled "Bleed Out," Footsies was where  Officer Ben Sherman (cutie Ben McKenzie – sigh!) and Detective Sammy Bryant (Shawn Hatosy) investigated a disturbance.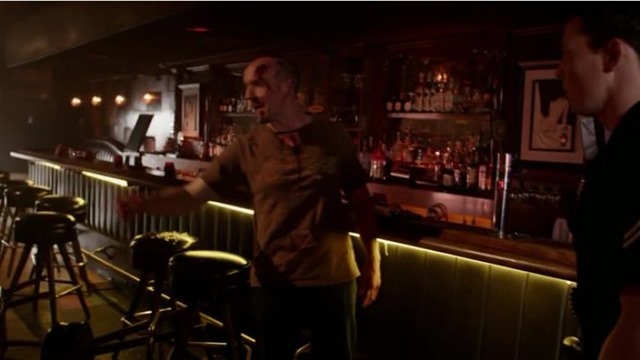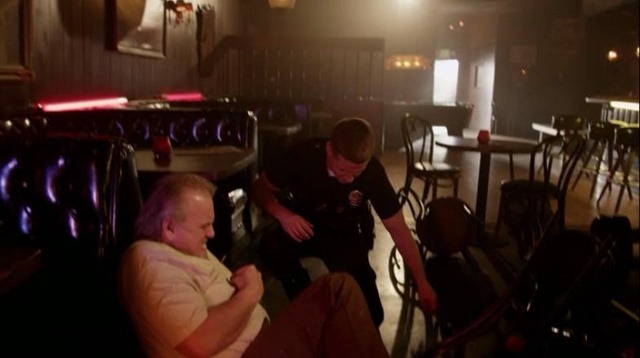 For any of my fellow stalkers who might have information or are interested in helping with the hunt, the exterior of the thorn-in-my-side Bad Santa bar is pictured below.  According to a crew member that I spoke with, it is located somewhere in Santa Monica and was dressed for the filming.  (I am guessing that the entire green front panel may have been faked.)  The locale is a one-story brick building that sits perpendicular to a traffic light.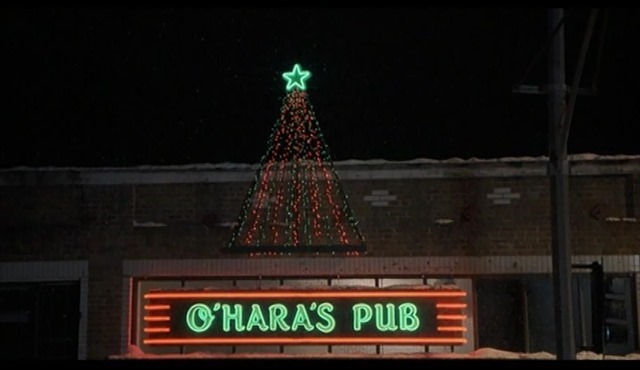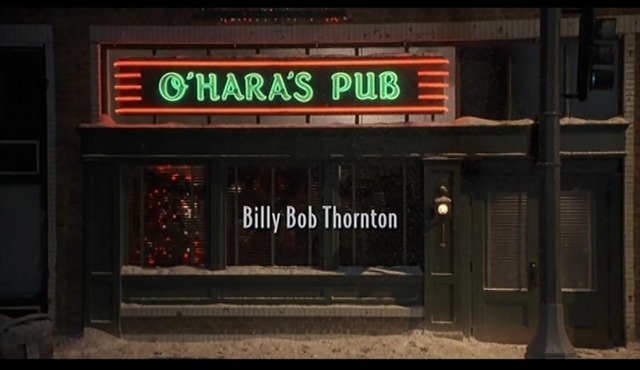 The interior of the thorn-in-my-side bar might also be located in Santa Monica (although no crew members can say either way with any certainty).  It is such a beautiful, historic-looking site, I am shocked that no one I have spoken with has any recollection of its whereabouts.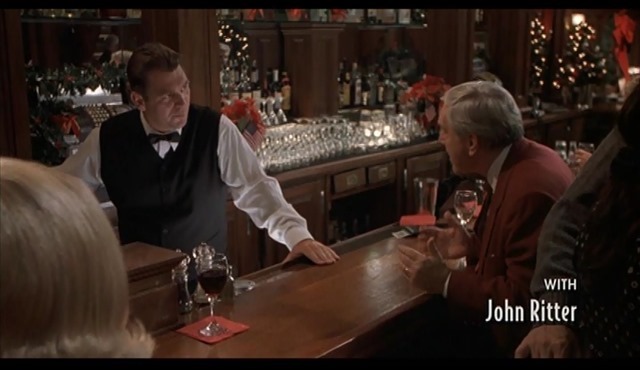 For more stalking fun, be sure to follow me on Facebook, Twitter, Instagram and Los Angeles magazine online.  And you can check out my other blog, The Well-Heeled Diabetic, here.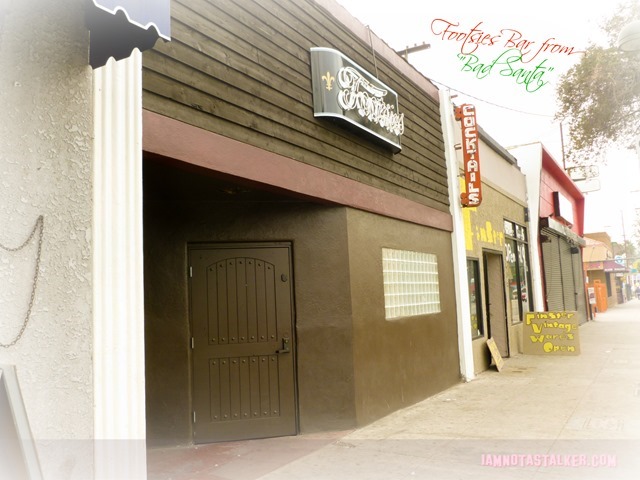 Until next time, Happy Stalking! 

Stalk It: Footsies bar, from Bad Santa, is located at 2640 North Figueroa Street in Los Angeles' Cypress Park neighborhood.
77960