Abbot's Habit from "The Truth About Cats & Dog"
Jan 3rd, 2014 | By
Lindsay
| Category:
Movie Locations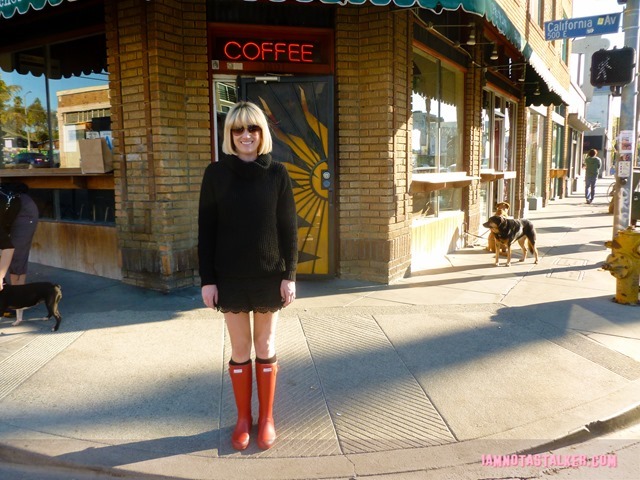 Last Saturday, after stalking the Venice exterior of O'Hara's Pub from Bad Santa (which I blogged about here), the Grim Cheaper and I decided to walk around Abbot Kinney Boulevard for a bit.  At one point during our stroll, we passed by a corner coffee shop named Abbot's Habit and I recognized it immediately as a location from the 1996 romantic comedy The Truth About Cats & Dogs.  So I dragged the GC right on over to do some stalking of it.  And that right there is what I love about L.A. – you never know what adventure is waiting around the corner.  It turned out to be quite a fortuitous stalk, too, because it led to me meeting my very favorite blogger and style icon, Emily Schuman from Cupcakes and Cashmere.  But more on that later.
Abbot's Habit, which was founded in 1991, is actually Abbot Kinney Boulevard's oldest coffee shop.  Aside from that small tidbit, though, I could find no information whatsoever about the eatery's history online.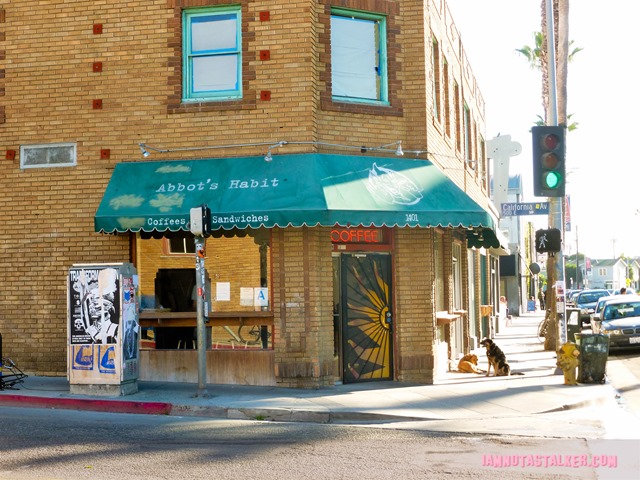 I already had a Starbucks in hand (duh!) at the time that we stalked Abbot's Habit, but the GC did not, so I encouraged him to try some of the place's java.  He didn't end up to be a fan, but he did really enjoy their "bacon, egg & cheese" breakfast sandwich.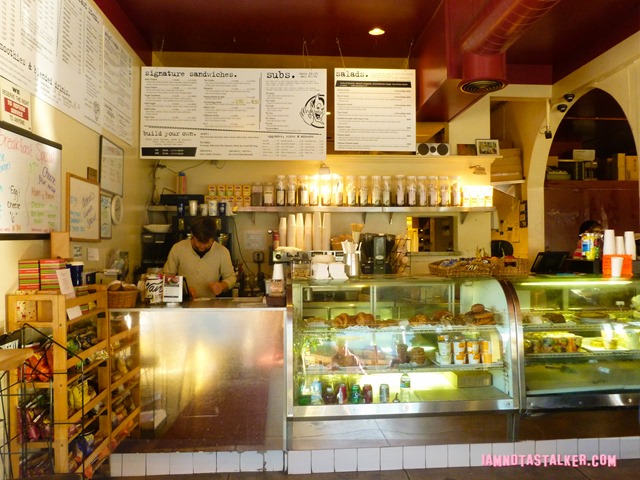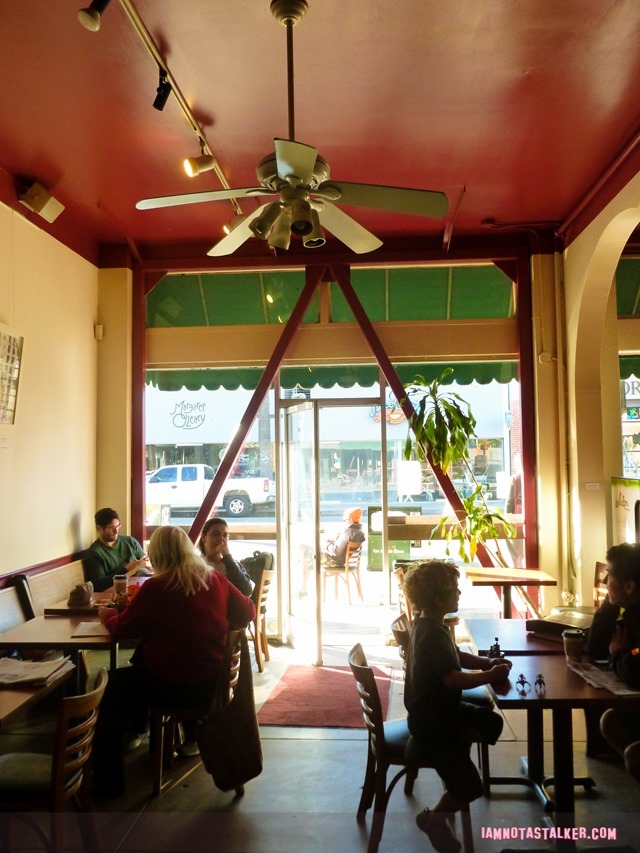 While the GC was eating his sandwich, I happened to check Instagram and almost had a heart attack when I saw that Emily Schuman had just posted a photograph of herself dining at Gjelina.  I had heard of Gjelina before via Emily's site and from my mom's hairstylist in Palm Springs who had told me a few months prior that the place was his favorite restaurant in all of L.A.  And while I knew that the establishment was located on Abbot Kinney Boulevard, I was unsure of exactly where.  So imagine my elation when I saw that it was about three doors down from Abbot's Habit!  I mean what are the odds?  Barely containing my excitement, I grabbed the GC and marched right on over there to ask Emily for a picture.  And I am thrilled to report that she could NOT have been nicer, even though I was interrupting her during a meal.  She didn't even seem at all put off by the fact that I had totally Instagram-stalked her.  Emily is an absolute doll and meeting her was one of the highlights of 2013 for me – particularly when she told me she "loved" my "ensemble."  The GC had been making fun of my outfit all day (especially the boots), so to hear my style guru compliment it was major validation.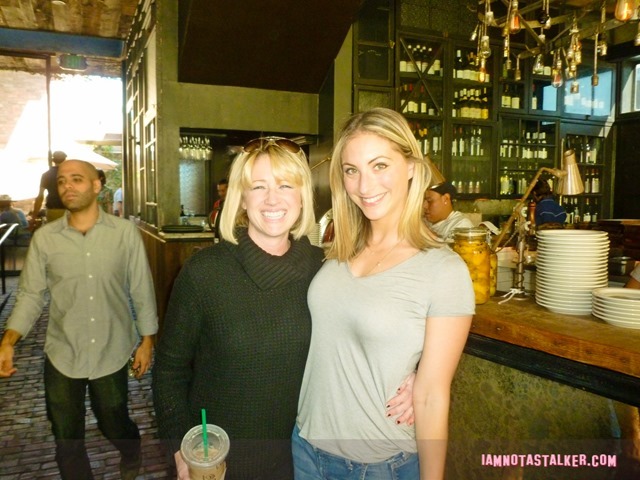 In The Truth About Cats & Dogs, Abbot's Habit is where Noelle (Uma Thurman) and Abby (Janeane Garofalo) grab coffee shortly after becoming friends.  While there, a fellow patron very humorously tries to protect Noelle from a bee that has flown into the café.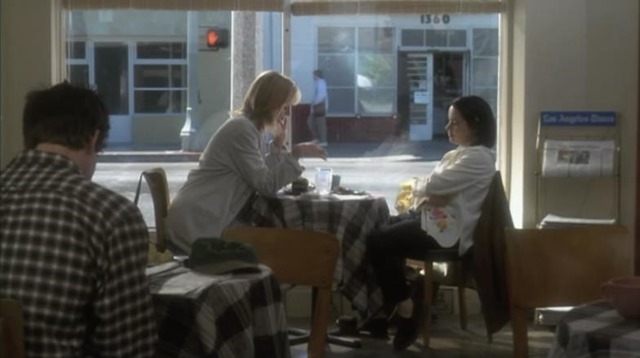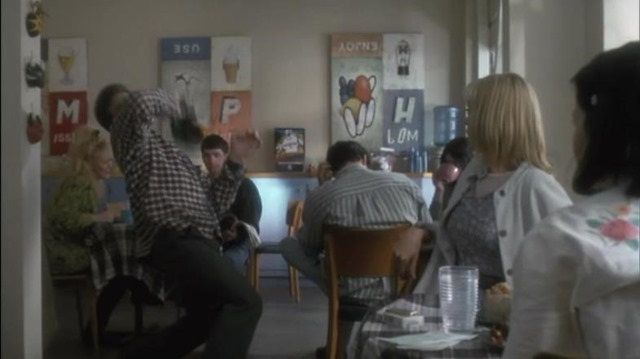 That scene took place in front of the window in Abbot's Habit's main room.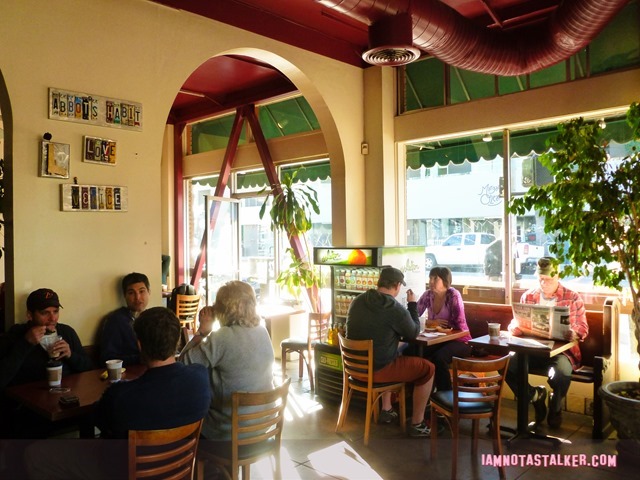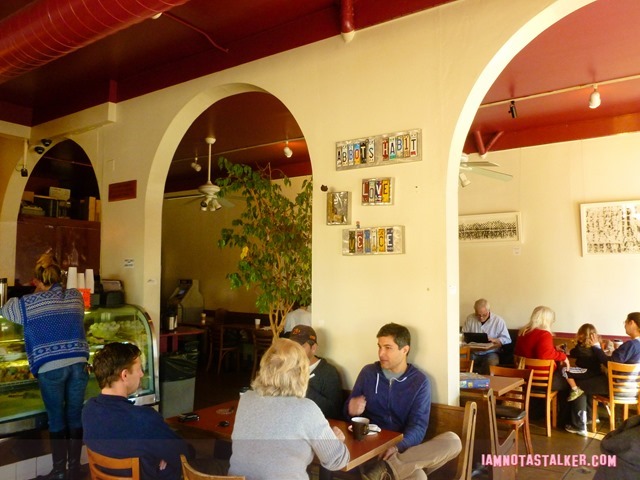 The café was also the site of Becca Moody's (Madeleine Martin) poetry reading in the Season 6 episode of Californication titled "Hell Bent for Leather."  Both the exterior . . .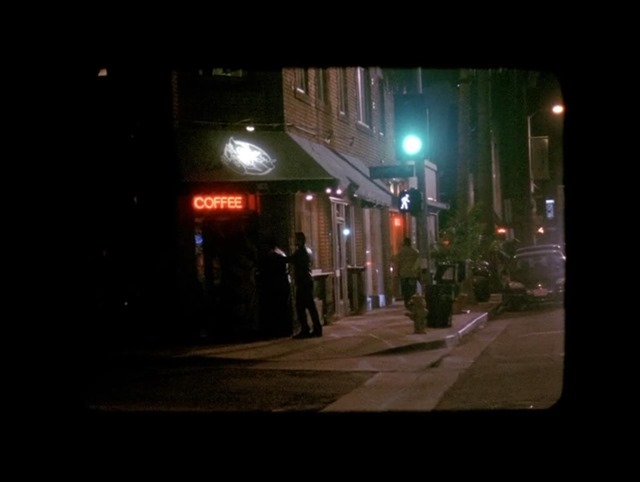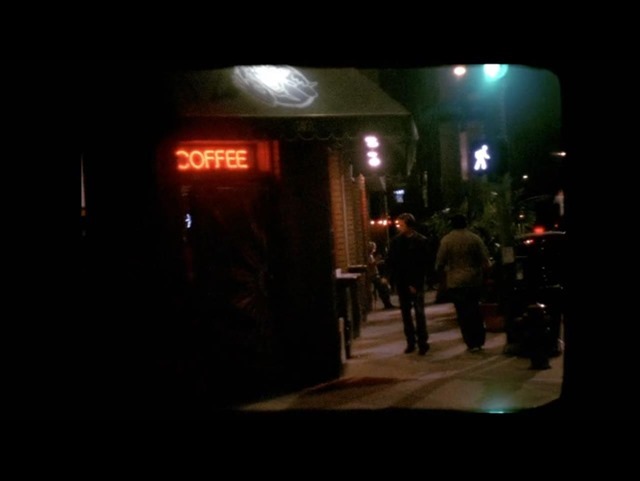 . . . and the interior of Abbot's Habit were shown in the episode.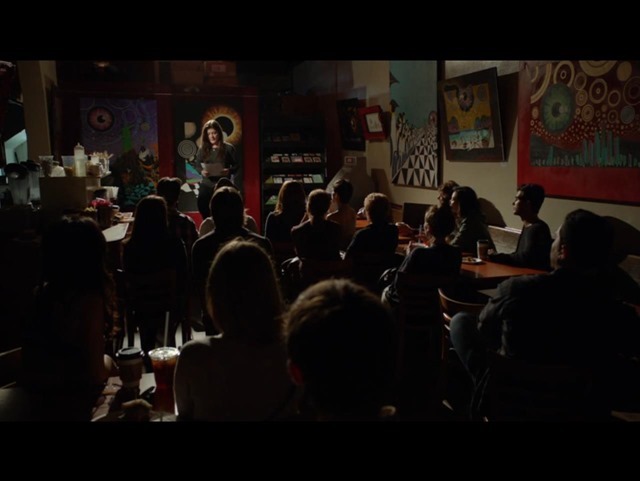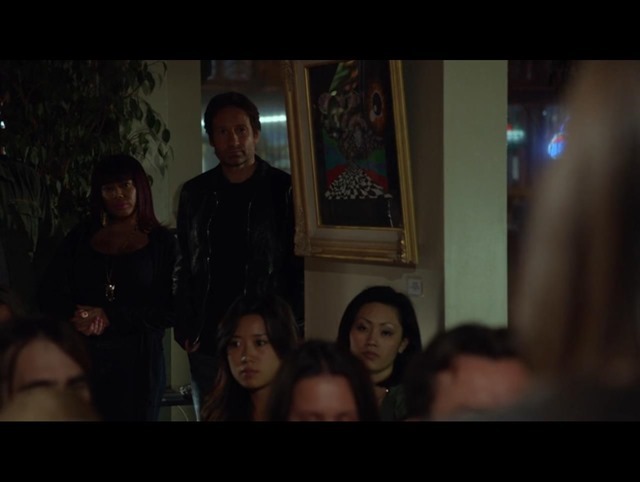 Becca's poetry reading took place towards the back of the café's rear room.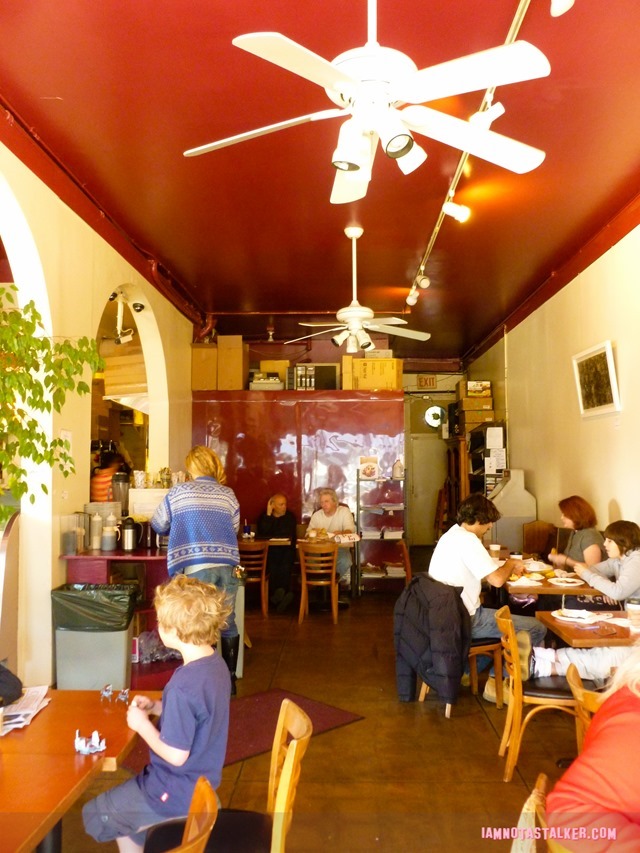 And while the Venice California History Site states that Abbot's Habit was featured in the 1997 comedy Romy and Michele's High School Reunion, I scanned through the flick yesterday and did not see it pop up anywhere.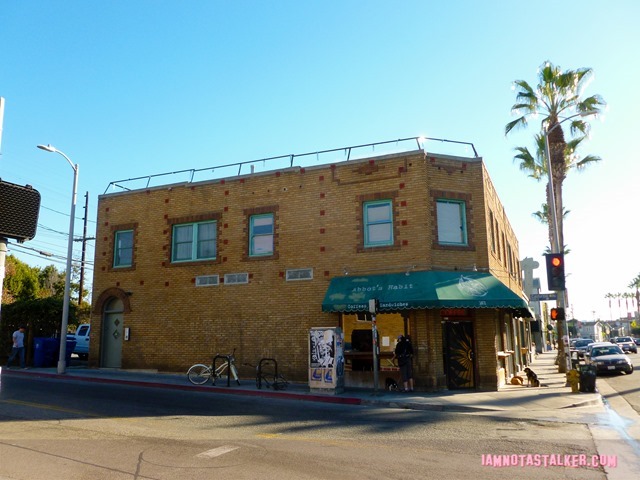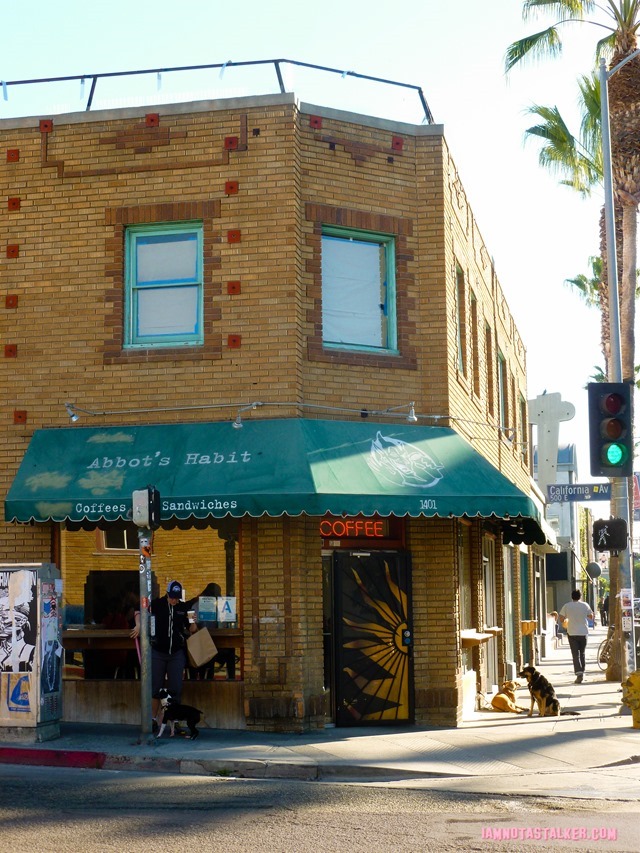 For more stalking fun, be sure to follow me on Facebook, Twitter, Instagram and Los Angeles magazine online.  And you can check out my other blog, The Well-Heeled Diabetic, here.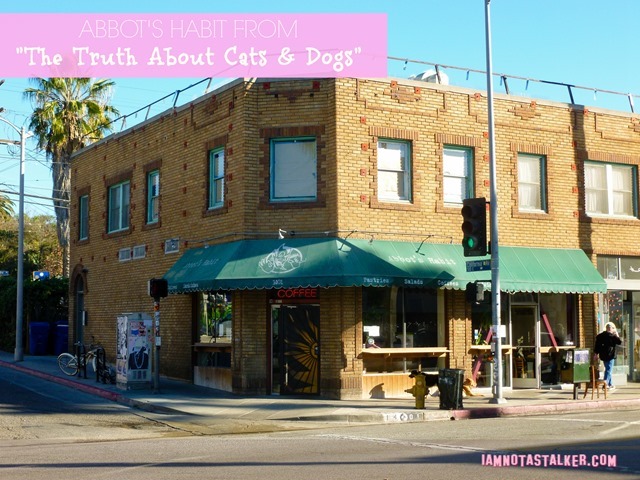 Until next time, Happy Stalking! 

Stalk It: Abbot's Habit, from The Truth About Cats & Dogs, is located at 1401 Abbot Kinney Boulevard in Venice.  You can visit the restaurant's official website here.
78184