The "License to Drive" Party House
Jan 10th, 2014 | By
Lindsay
| Category:
Movie Locations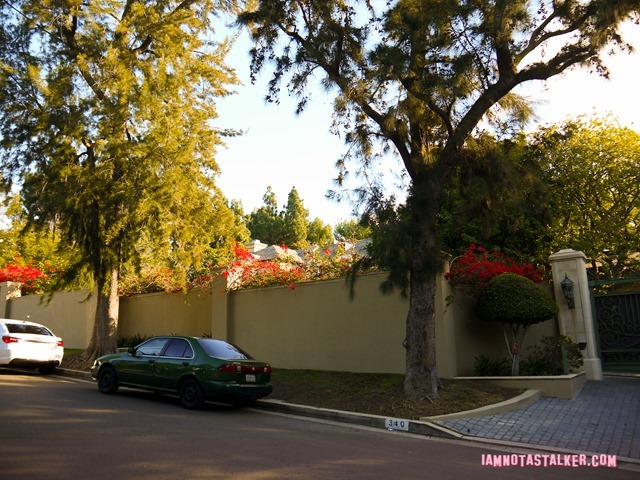 Another License to Drive location that I was finally able to cross off my To-Stalk list while visiting L.A. a couple of weeks ago was the house where Les Anderson (Corey Haim), Dean (Corey Feldman) and Charles (Michael Manasseri) attended a birthday party in the 1988 flick, which was one of my all-time favorites.  Mike, from MovieShotsLA, actually tracked this spot down ages ago (way back in 2008, shortly after finding Les' house from the movie, which I blogged about here), but, for whatever reason, it took me over four years to make it out there.  Better late than never, though, right?
Mike found the residence thanks to both an address number of "340" . . .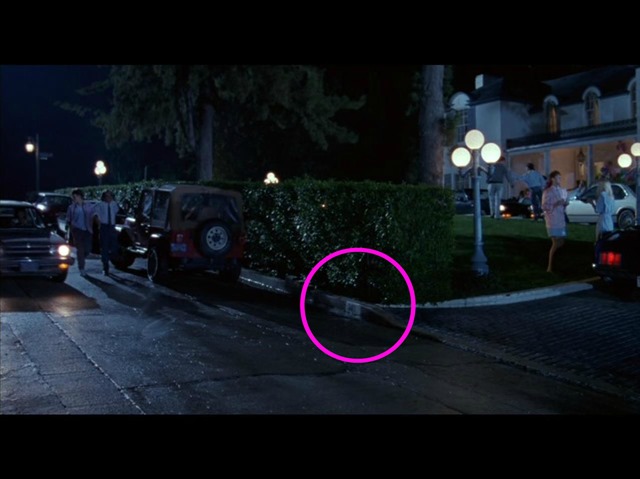 . . . and a blurry sign from a neighboring street reading "Delfern Drive" that were visible in the background of the party scene.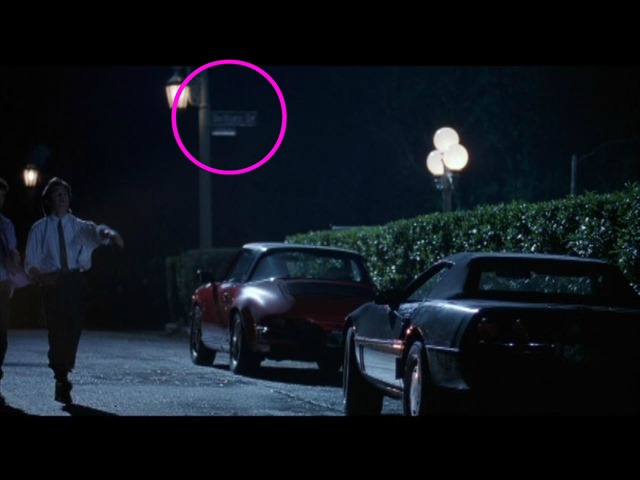 The residence was only featured once, towards the beginning of License to Drive, in the scene in which Mercedes Lane (Heather Graham) talks to Les for the first time and winds up (sort of) asking him out on a date.  In the movie's DVD commentary, writer Neil Tolkin states that he often drives his kids by the house "to tell them how great things were at one point."  I am unsure of what he means by that exactly, but I absolutely love that he takes his children to stalk the place on a regular basis.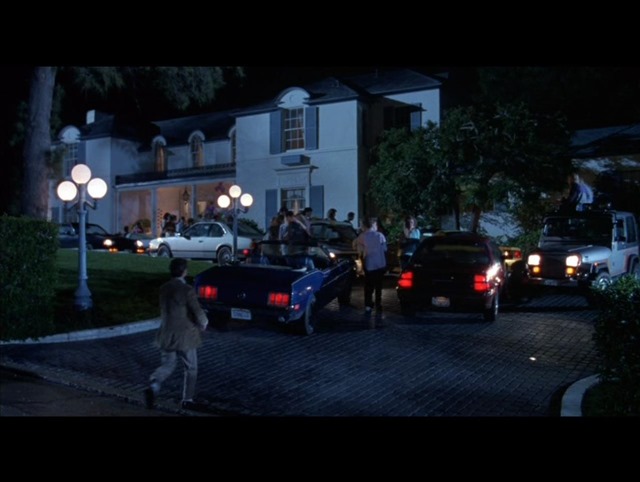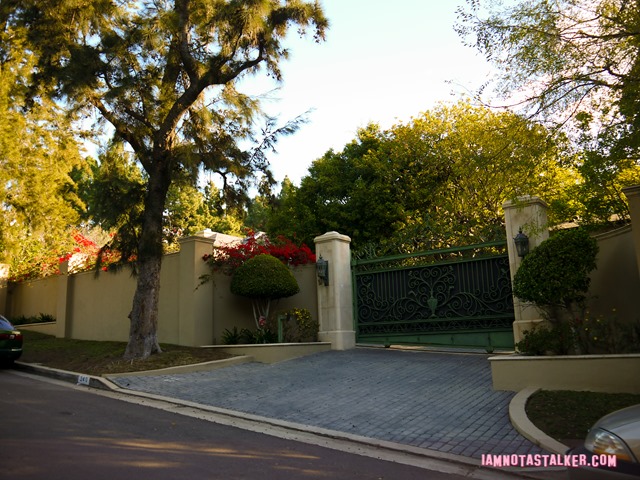 Sadly, the dwelling is a lot less visible from the road now than it was when the movie was filmed.  As you can see below, while a tall wall currently surrounds the property, at the time that License to Drive was shot, there was only a small hedge lining the perimeter.  Boo!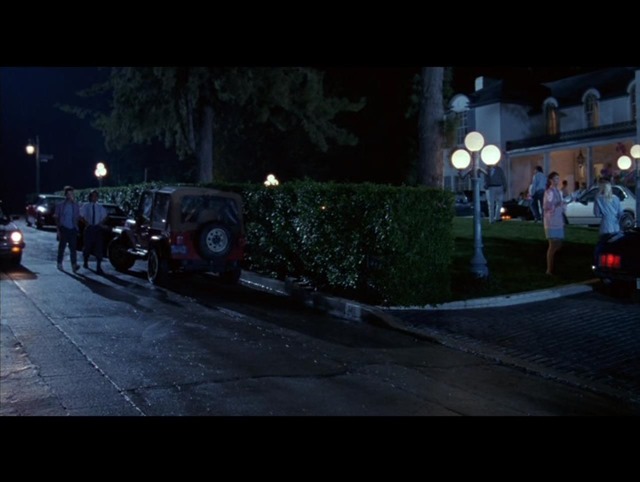 And while the circular driveway used to be open to the street, it is now secured by a gate at both ends.  Again, boo!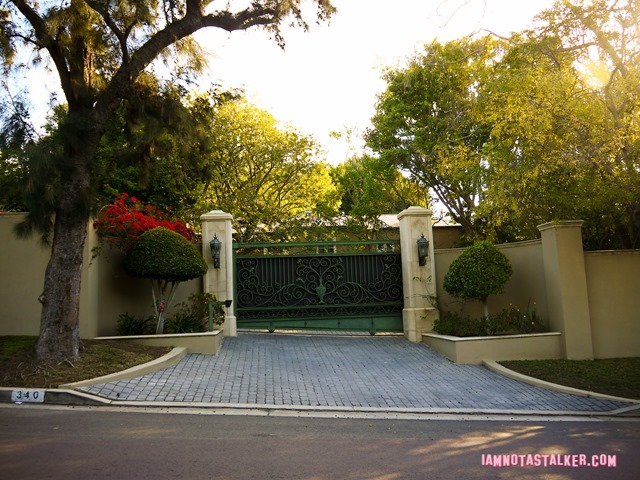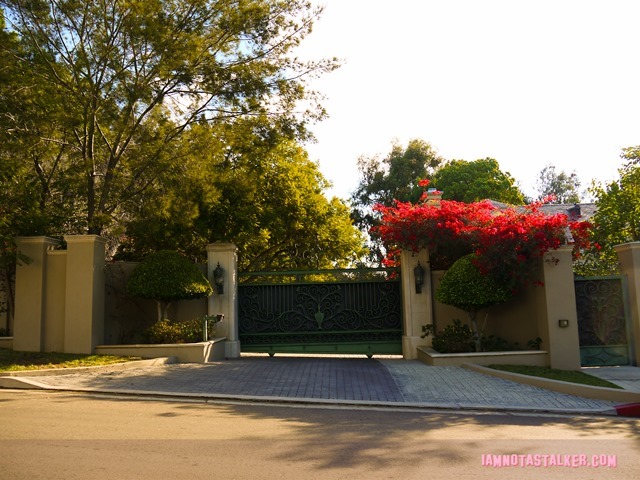 You can still catch a small glimpse of the roofline, though, so at least there's that.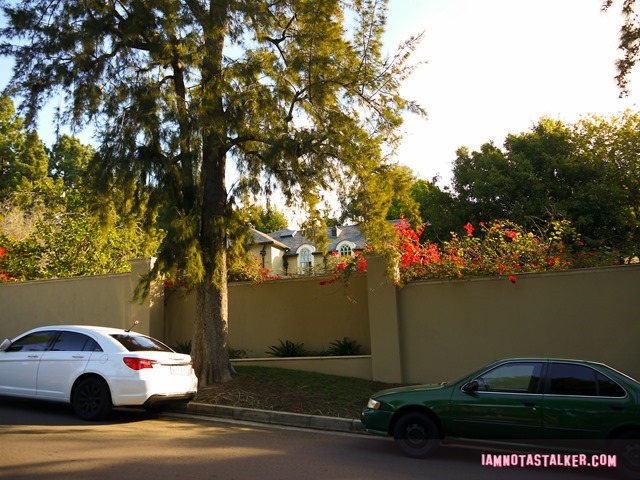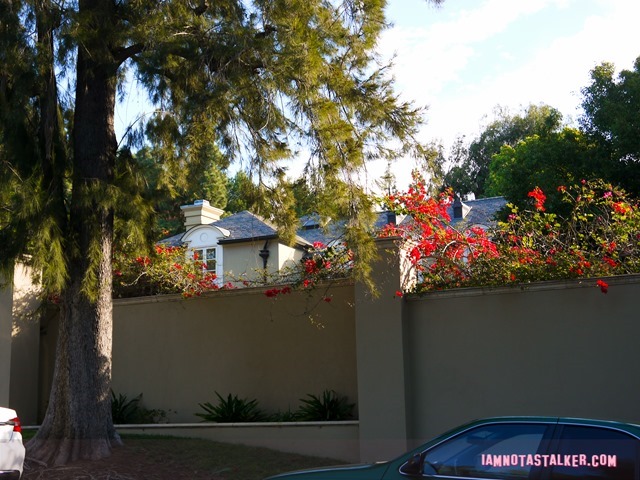 I am fairly certain that the real life interior of the house was also used in the production.  According to the DVD commentary, the party scene actually had to be re-shot at one point because Fox executives thought the extras used in the initial filming looked too old to be high school students.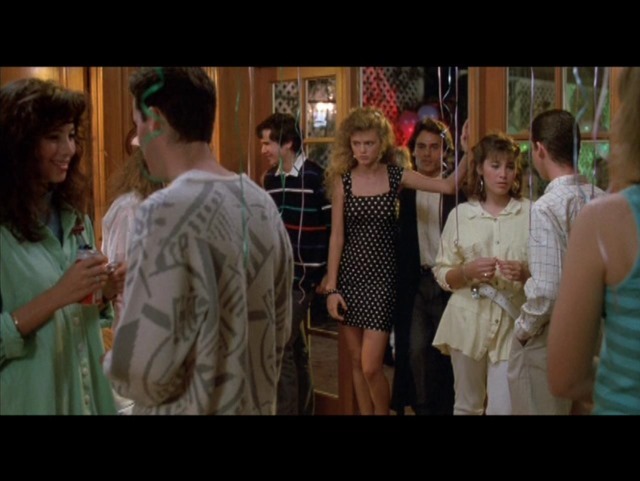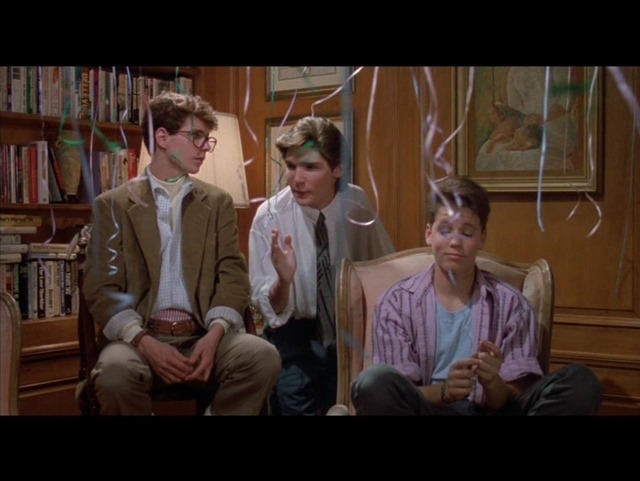 In real life, the residence, which was built in 1937, boasts seven bedrooms, ten baths, 8,532 square feet of living space, and a 0.95-acre corner plot of land.  It last sold in June 1994 for $2,750,000 and, according to the BlockShopper website, once belonged to prolific film and television producer David L. Wolper.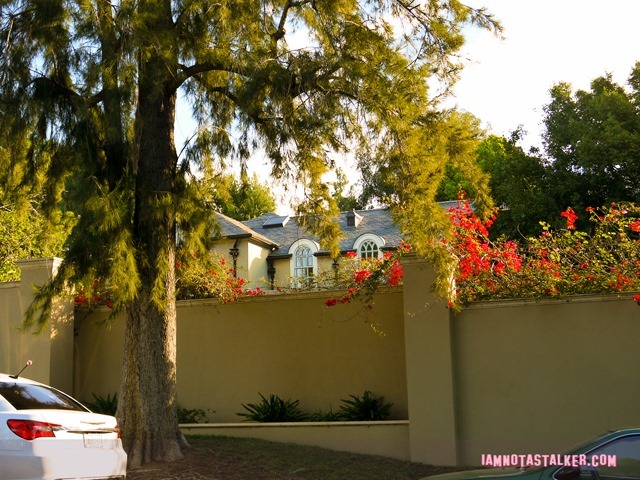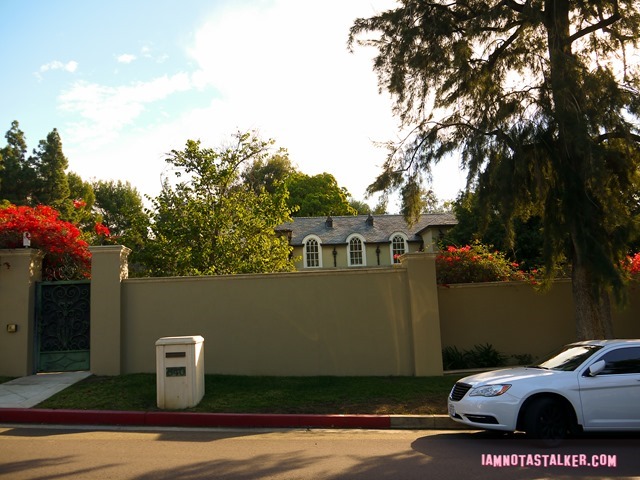 As you can see in the below aerial views, the place is absolutely massive!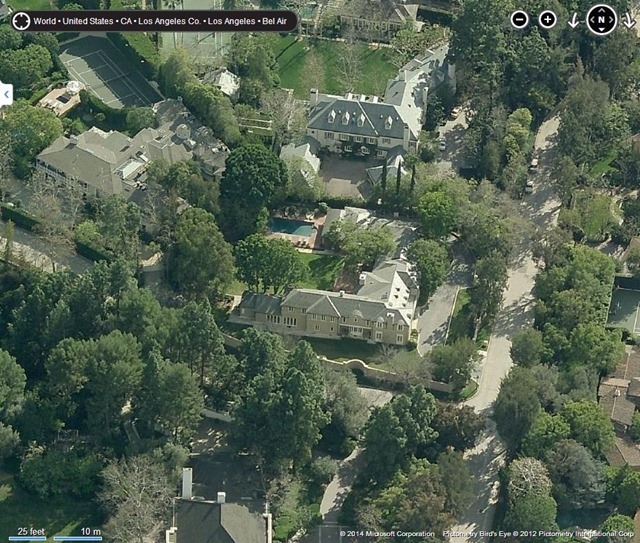 For more stalking fun, be sure to follow me on Facebook, Twitter, Instagram and Los Angeles magazine online.  And you can check out my other blog, The Well-Heeled Diabetic, here.
Big THANK YOU to Mike, from MovieShotsLA, for finding this location!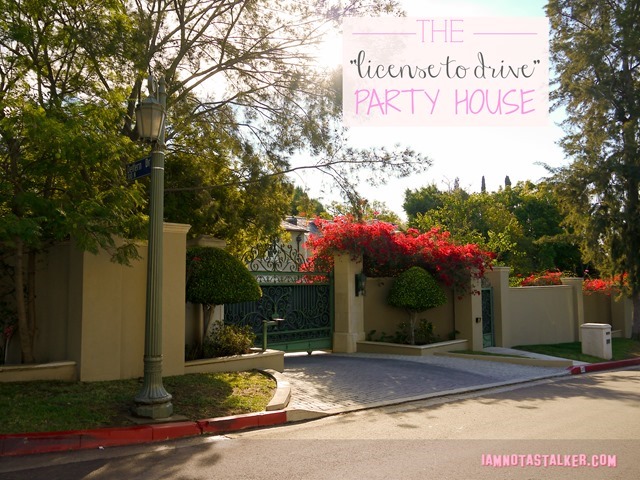 Until next time, Happy Stalking! 

Stalk It: The License to Drive party house is located at 340 North Faring Road in Bel-Air.
78456