Happy Presidents' Day!
Feb 17th, 2014 | By
Lindsay
| Category:
This and That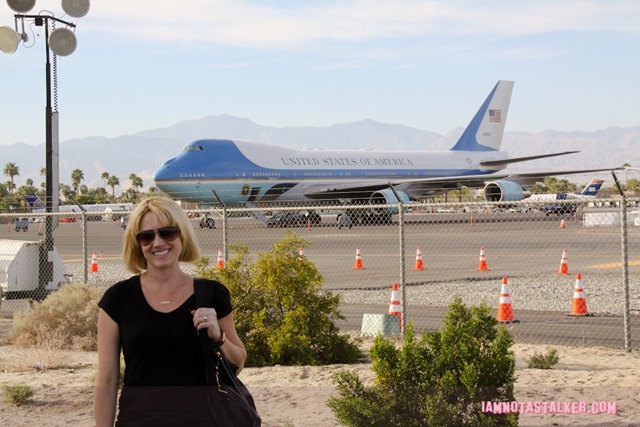 This weekend was a whirlwind that included a spectacular Valentine's Day with the Grim Cheaper, a (VERY crowded, but fun) trip to Disneyland with Miss Pinky Lovejoy of the Thinking Pink blog and her husband, Keith Coogan,  and seeing Air Force One in person (can't get more presidential than that!).  I, unfortunately, did not have any time to write a post for today or tomorrow, but I will be back on Wednesday with a whole new location.  I hope all of my fellow stalkers are enjoying a fabulous three-day weekend – and for those who are in the Palm Springs area, I HIGHLY recommend venturing out to the airport to catch a glimpse of Air Force One before it leaves this afternoon.
Until next time, Happy Stalking! 

79227