Fatso's Drive-In from "The Wonder Years"
Mar 5th, 2014 | By
Lindsay
| Category:
TV Locations
UPDATE – The Wonder Years is coming to DVD for the first time ever in October!  The 26-disc boxed set includes all six seasons of the show, plus a cast reunion segment, over 15 hours of bonus footage, a collectible metal locker, two production booklets packed with behind-the-scenes information, a replica yearbook, and Wonder Years magnets.  Sets can be pre-ordered here.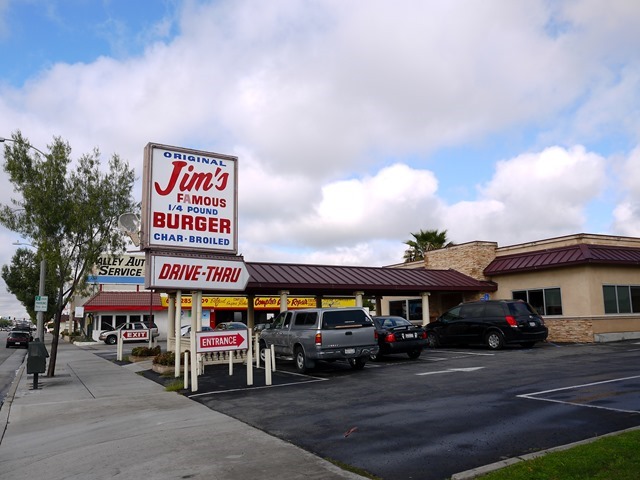 My favorite episode of The Wonder Years is Season 5's "Frank and Denise."  I absolutely love everything about it – the characters of Frank 'The Stank' Stanavukovic (Noah Blake) and Denise "The Grease" Lavelle (Amy Hathaway), their relationship, the poetry, and the fact that Kevin Arnold (Fred Savage) starts referring to himself as "Calvin Arnold."  All in all, it's  just a perfectly-crafted episode and storyline.  So when I saw that the MyTWYYearbook website had tracked down the location of Fatso's, one of the main locations featured in "Frank and Denise," I just about died of excitement and ran right out to stalk it while in L.A. last week.
In "Frank and Denise," Fatso's is the restaurant where Denise, a popular girl whom Kevin has recently befriended, works.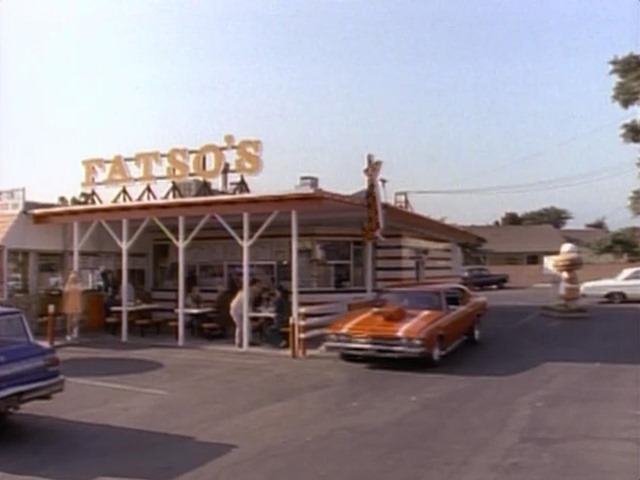 In real life, the eatery is known as Jim's Original Famous 1/4 Lb. Charbroiled Burgers.  (I know, I know, the name is a lot to chew on – pun intended.)  The drive-in, which serves everything from the aforementioned burgers to tacos to teriyaki chicken bowls, was originally founded in 1960 by a man named Jim (obvs) at 8749 East Valley Boulevard in Rosemead.  It has remained at that same location ever since.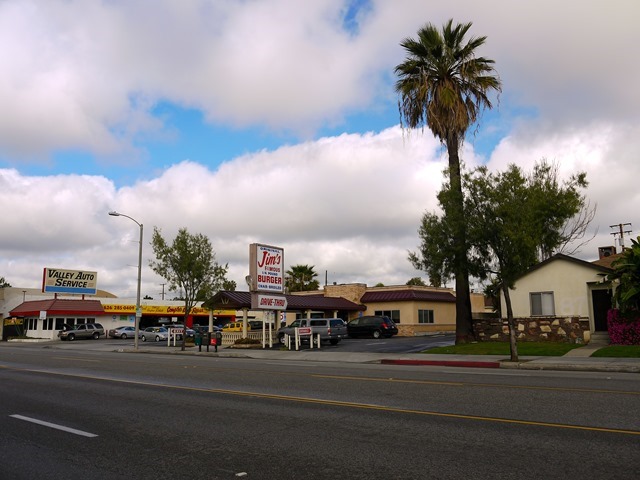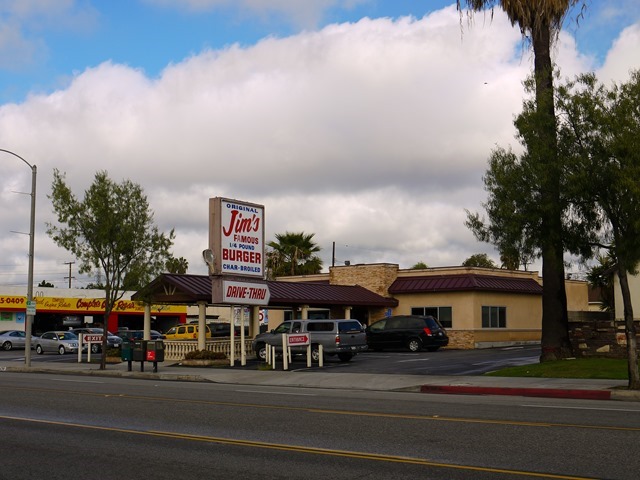 Jim's was taken over by a new owner, Chris Athas, in 1997.  At some point thereafter, Athas remodeled the restaurant and it, unfortunately, no longer even remotely resembles Fatso's from "Frank and Denise," as you can see below.  You can check out some photographs of what Jim's looked like pre-remodel on the MyTWYYearbook site here.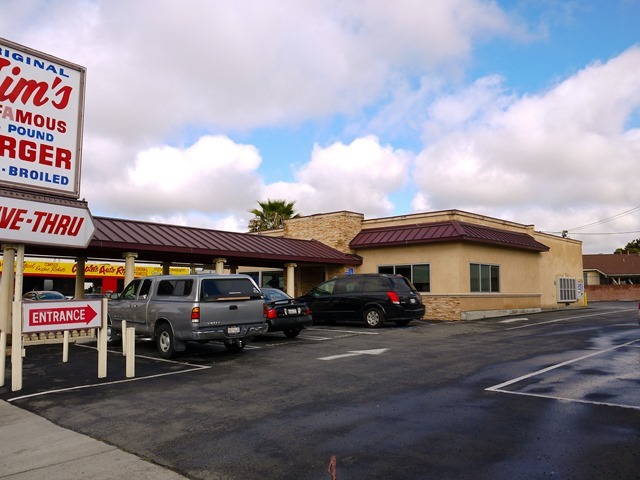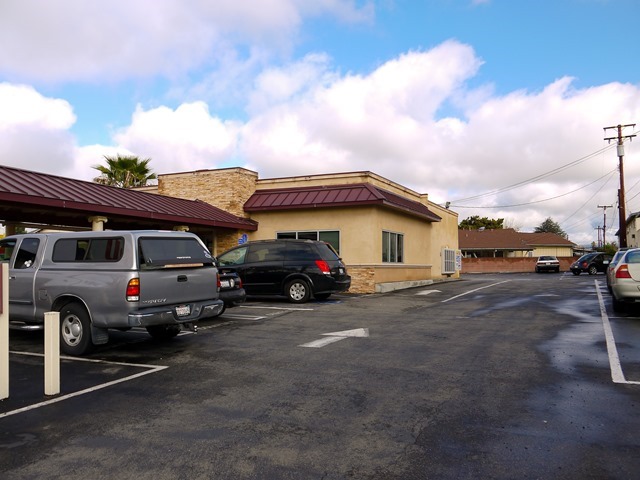 Oddly enough, Jim's masqueraded as a different restaurant, Zesty's, in The Wonder Years episode that followed "Frank and Denise," titled "Full Moon Rising."  The eatery was shown from the opposite side, which is, I guess, how producers figured they could get away with featuring the same location as two different places in back-to-back shows.  Thankfully, whoever runs MyTWYYearbook has eagle eyes and caught the double-usage.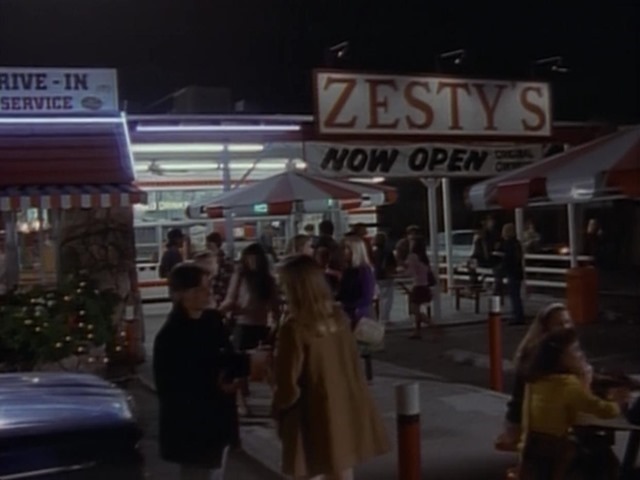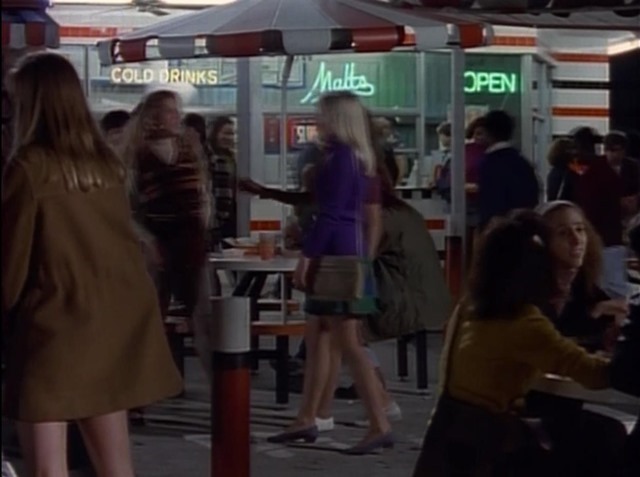 As you can see below, the red, white and blue tiling of Fatso's from "Frank and Denise" matches that of Zesty's from "Full Moon Rising," as does the rock façade exterior and the pick-up window.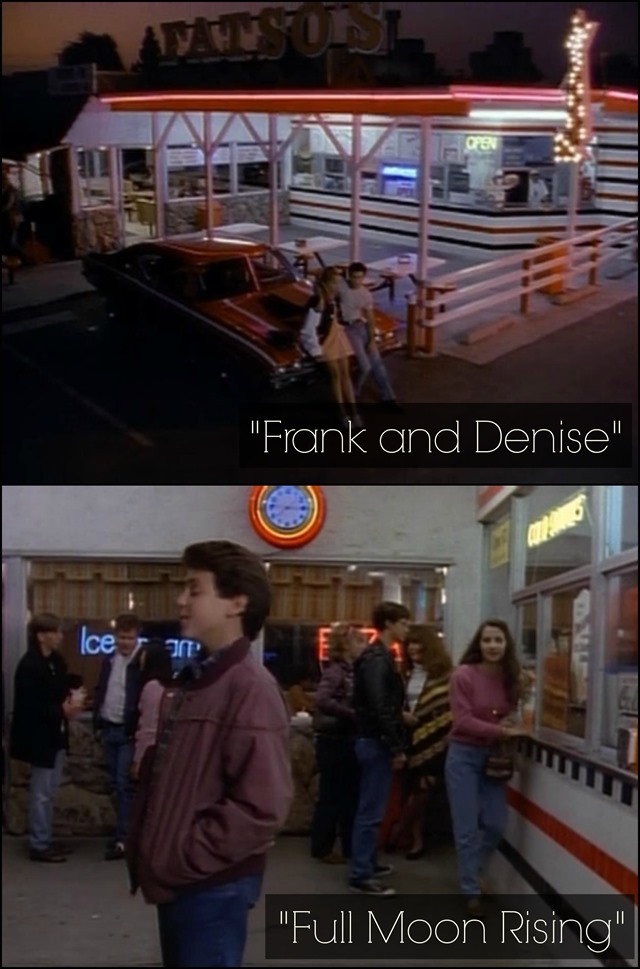 Later in Season 5, in the episode titled "Hero," Kevin heads back to Fatso's, this time with Paul Pfeiffer (Josh Saviano) and Winnie Cooper (Danica McKellar), to celebrate McKinley High's big basketball win.  As you can see below, though, instead of filming at Jim's, a different restaurant was utilized – one that I have yet to track down.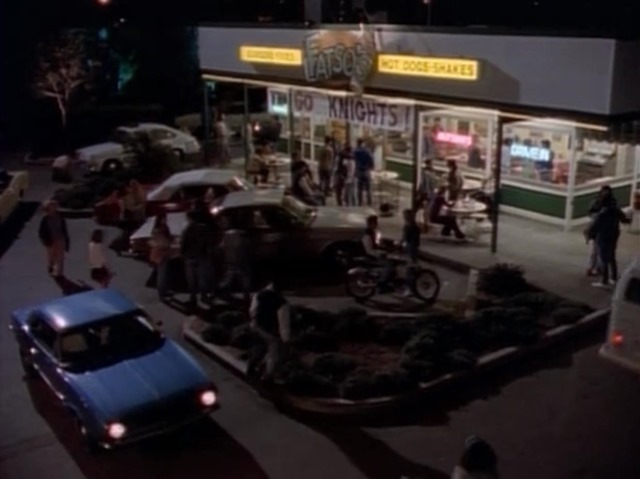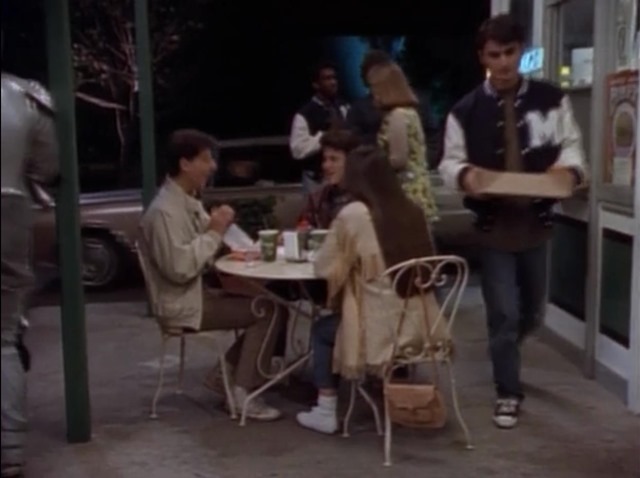 On a The Wonder Years side-note – I was shocked to spot none other than Person of Interest's Jim Caviezel playing high school basketball star Bobby Riddle in "Hero."  He looks exactly the same today as he did when the episode was filmed back in 1992!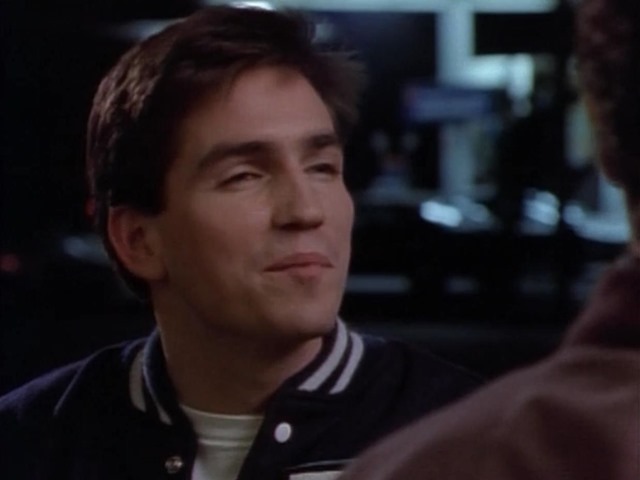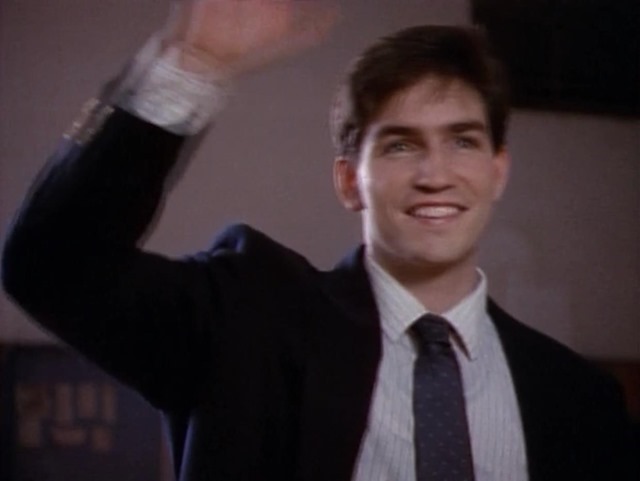 For more stalking fun, be sure to follow me on Facebook, Twitter, Instagram and Los Angeles magazine online.  And you can check out my other blog, The Well-Heeled Diabetic, here.
Big THANK YOU to MyTWYYearbook website for finding this location!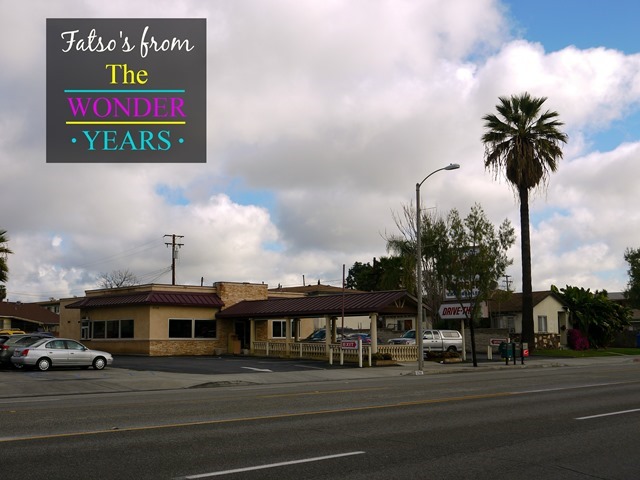 Until next time, Happy Stalking! 

Stalk It: Jim's Original Famous 1/4 Lb. Charbroiled Burgers, aka Fatso's from the "Frank and Denise" episode of The Wonder Years, is located at 8749 East Valley Boulevard in Rosemead.  You can visit the eatery's official website here.
79564