Opera on Ocean from "Don't Tell Mom the Babysitter's Dead"
Apr 8th, 2014 | By
Lindsay
| Category:
Movie Locations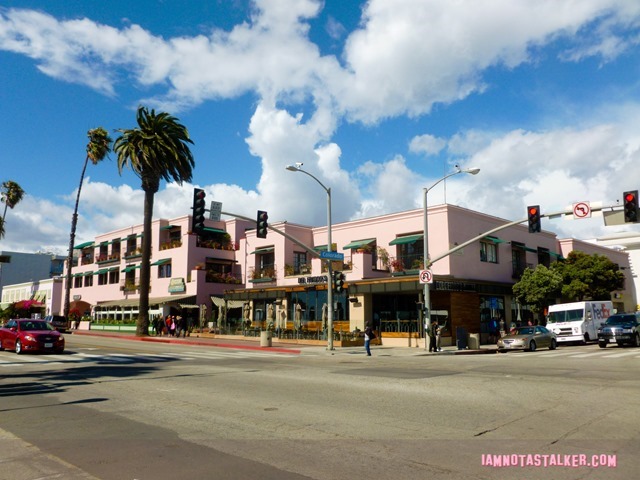 A couple of weeks ago, a fellow stalker named Gina reminded me of a Don't Tell Mom the Babysitter's Dead location that I had yet to blog about – Opera on Ocean, the Santa Monica restaurant where slime-ball Gus (John Getz) took Sue Ellen Crandell (Christina Applegate) for a lunch date in the 1991 flick.  I had tracked the eatery down a while back, but because it had been shuttered years prior, I never ventured out to stalk it.  Then, when I was in Santa Monica last week, I randomly found myself in front of the building that once housed it and figured now was as good a time as any to do a post on the place.
Opera on Ocean, which was originally called simply "Opera," was opened on the ground floor of Santa Monica's Paseo del Mar building in March 1988 by restaurateurs Jerry Singer and Doug Delfeld and real estate developer Gary Fowler.  Despite the musically-influenced name, no singing was done on the premises.  According to a Los Angeles Times article published the year the eatery was founded, the moniker was "a metaphor for all these different things coming together."  The 130-seat space, which included an enclosed patio and an on-site take-out bakery, was designed in a Mediterranean style by Ruben Ojeda.  Sadly, Opera, which served a mix of Spanish, Italian and Moroccan fare, never took off and was soon in dire financial straits.  In 1989, the restaurant was taken over by new owners, who changed the name to "Opera on Ocean."  The chef, menu and décor were also altered, but it didn't make a difference on the bottom line and the establishment was shuttered in November 1990.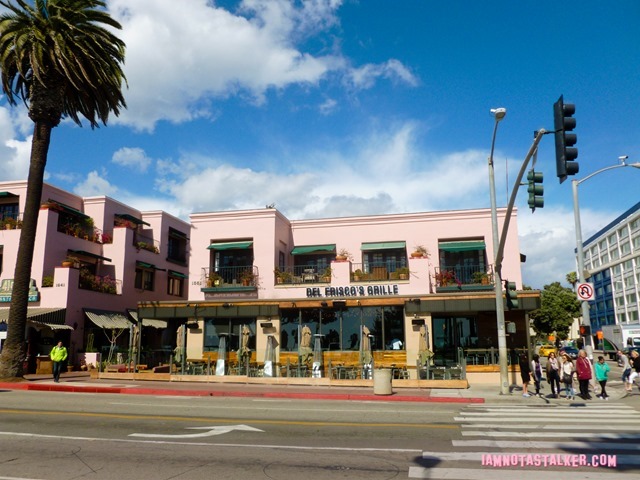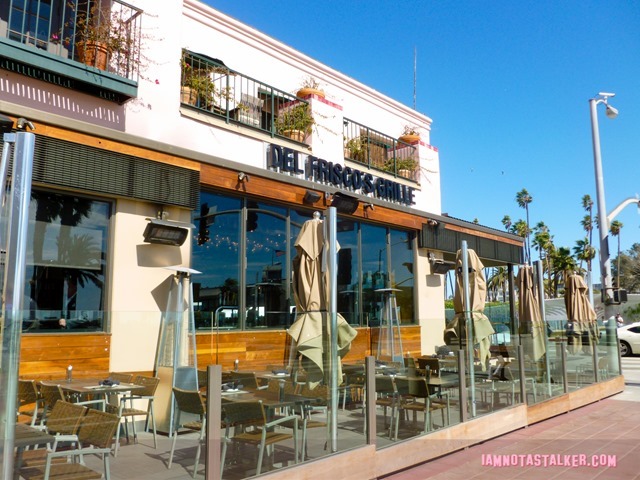 The space was then remodeled and an outpost of the Il Fornaio chain opened there in 1995.  After over 17 years in operation, it, too, eventually closed in late November 2012.  Eight months later, a Del Frisco's Grille opened at the site, following another major remodel/gutting of the interior and patio area.  The property looks quite a bit different today than it did in 1990 when Don't Tell Mom the Babysitter's Dead was filmed.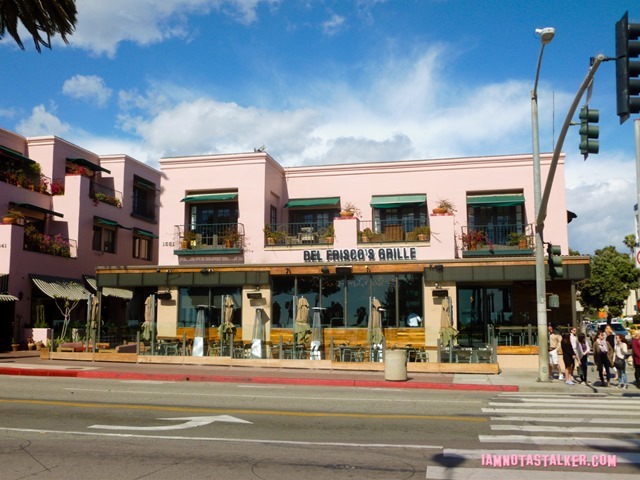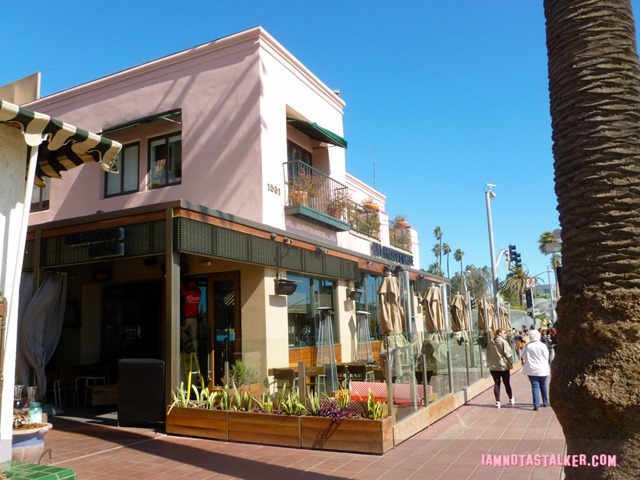 In Don't Tell Mom the Babysitter's Dead, Gus takes Sue Ellen out for a welcome lunch at Opera shortly after she starts working at General Apparel West.  During the meal, "Swell" orders a Martini & Rossi on the rocks and the server asks if she wants it sweet or dry, to which she responds, "Um, oh, just a little bit of both." 

  The exterior of Opera (as well as its signage) was shown in the scene and, thanks to Paseo del Mar's beautiful architecture and prominent location directly across from the Santa Monica Pier, I recognized the building immediately during a re-watch of the flick back in 2009.  (At the time, I was in a bit of a Don't-Tell-Mom-filming-locations-track-down obsession, having just found the Crandell house and Clown Dog from the movie.)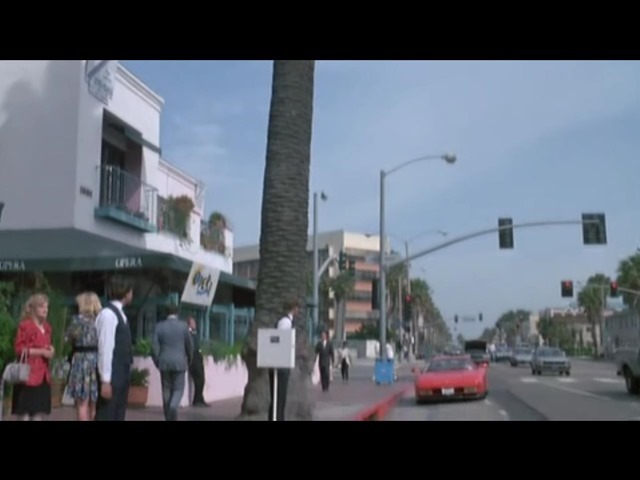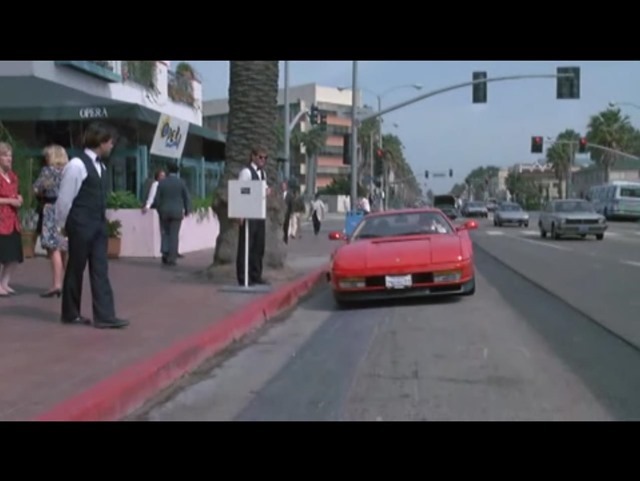 Because the space has been extensively remodeled twice since filming took place there back in 1990 and I can find no photographs of how it previously looked online, at first I was unsure if Opera's actual interior had appeared in the lunch scene or if a different restaurant had been used.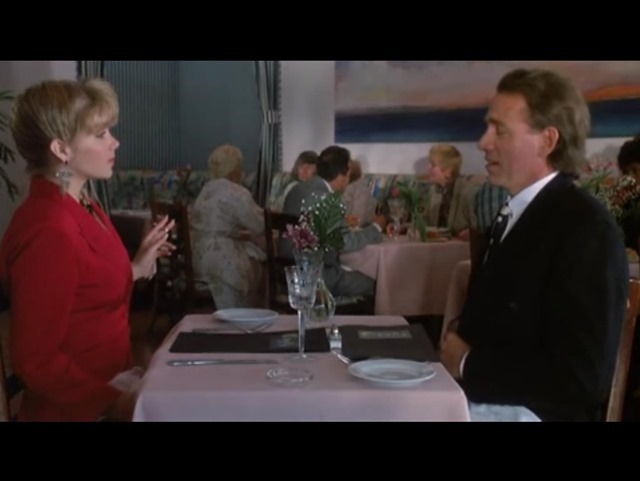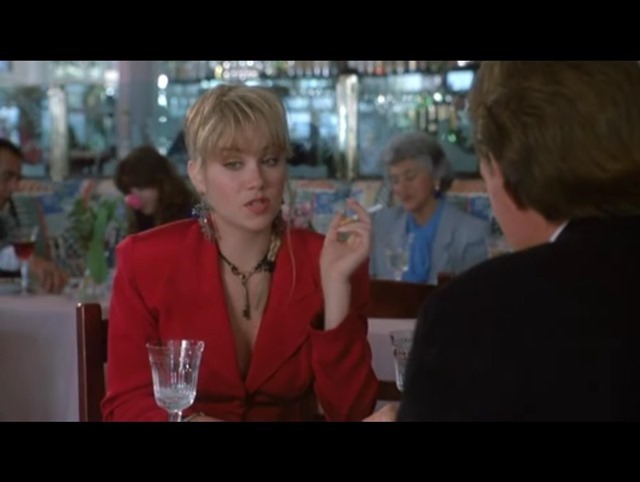 But then I spotted the word "Opera" on Sue Ellen's menu in the scene, so the eatery's interior did, in fact, appear in the film.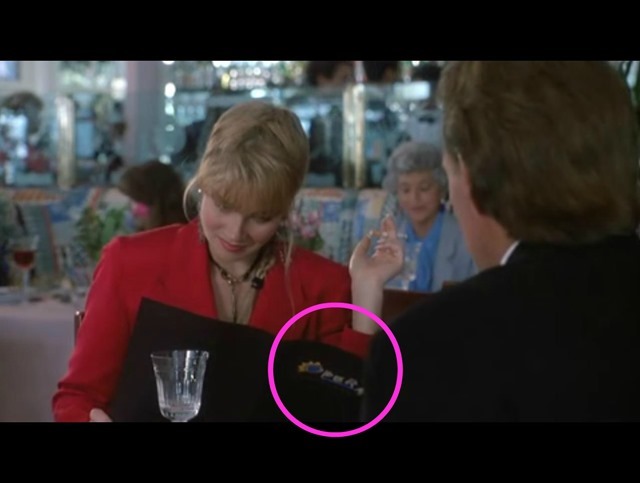 As you can see in the images below and in this online tour of the former Il Fornaio space, after the first remodel the restaurant became absolutely unrecognizable from Don't Tell Mom.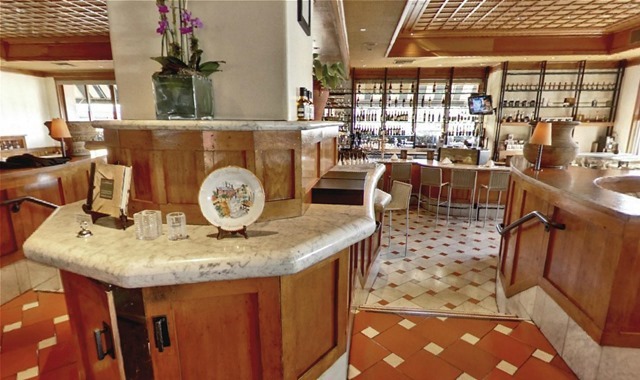 The Del Frisco's redesign (photographs of which I got off the restaurant's website) made the place even more unrecognizable.   Talk about a change!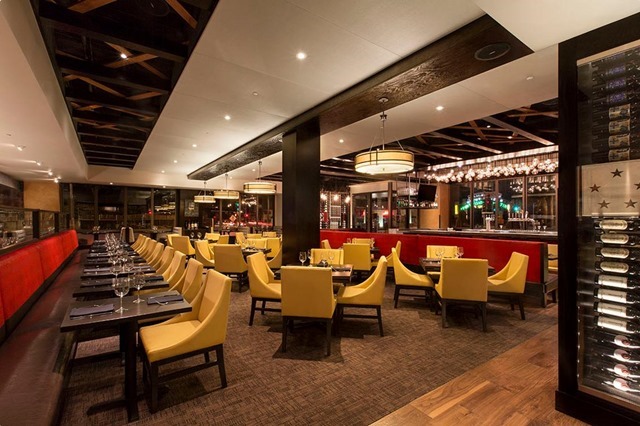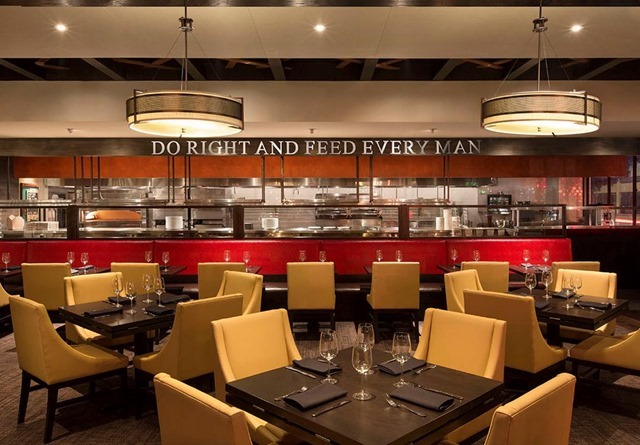 For more stalking fun, be sure to follow me on Facebook, Twitter, Instagram and Los Angeles magazine online.  And you can check out my other blog, The Well-Heeled Diabetic, here.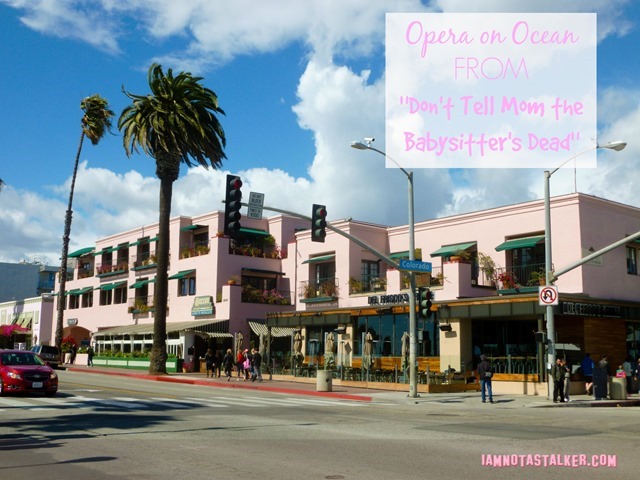 Until next time, Happy Stalking! 

Stalk It: Del Frisco's Grille, aka the former Opera on Ocean restaurant from Don't Tell Mom the Babysitter's Dead, is located at 1551 Ocean Avenue in Santa Monica.  You can visit Del Frisco's official website here.
79983