Kim's New House from "L!fe Happens"
Apr 16th, 2014 | By
Lindsay
| Category:
Movie Locations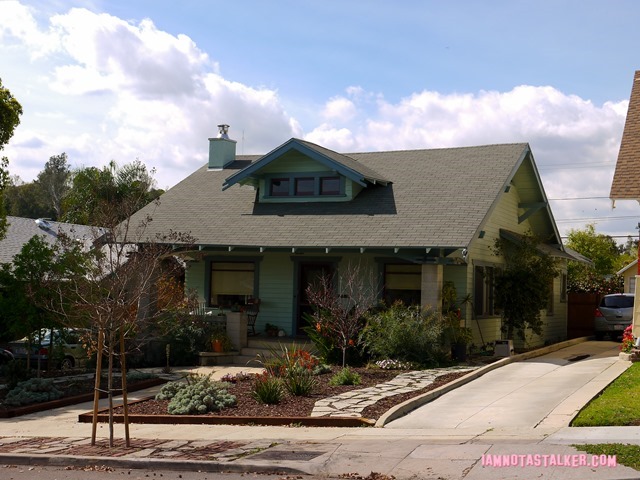 Once I had tracked down the main house used in L!fe Happens (you can read that post here), as well as Auntie Em's Kitchen, which also appeared in the flick (you can read that post here), I became more than a little obsessed with finding the cottage that Kim (Krysten Ritter) rented towards the end of the 2011 rom-com.  Ironically enough, I didn't even like L!fe Happens all that much, but it was filmed in L.A. and knowing that there are undiscovered SoCal locations out there just waiting to be unearthed is like kryptonite to this stalker.  So, once again, I found myself on the hunt.
The bungalow only appears in a few brief scenes near the end of L!fe Happens, after (spoiler alert!) Kim decides to move out of the residence she formerly shared with her BFFs Deena (Kate Bosworth) and Laura (Rachel Bilson) and into her her own place.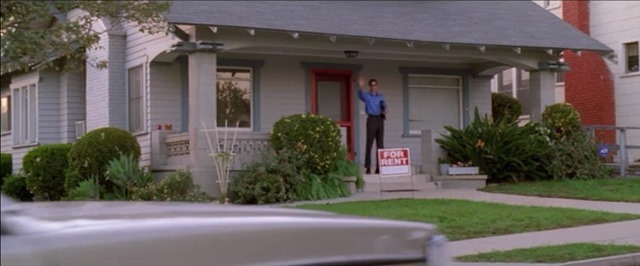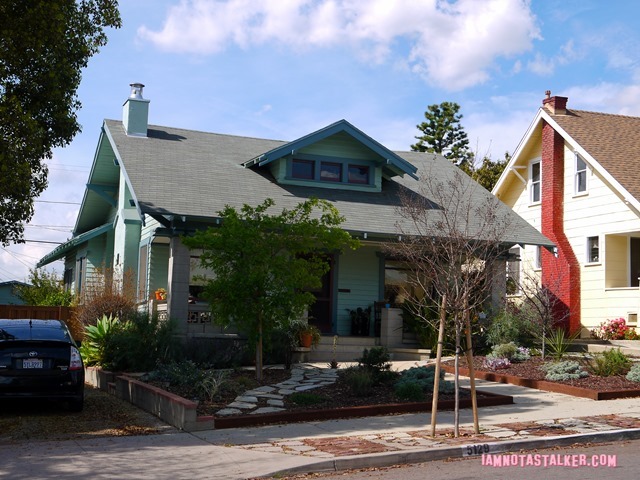 While Kim is out house-hunting, she is shown driving on a street that – thanks to its broadness, position at the base of a group of mountains and fact that it dead-ends into another road – I figured was most likely located in Eagle Rock.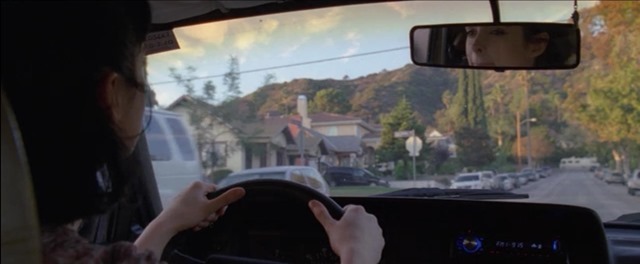 I was also fairly certain that the street sign that Kim passed in the scene said "Las Flores."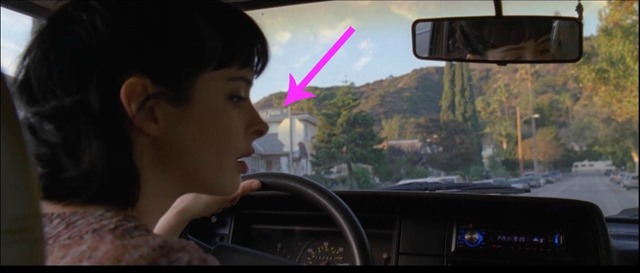 I also noticed an address number that I believed to be "5120" painted on the curb in front of Kim's new house.  So I started searching all of the 5100 blocks of streets running perpendicular to Las Flores Drive in Eagle Rock.  Sure enough, it wasn't long before I found the right place.  As it turns out, the address number is actually "5129," not "5120."  And they say close only counts in horseshoes and hand grenades!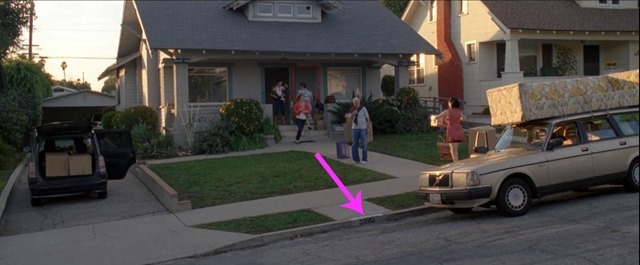 In real life, the picturesque 1911 cottage features three bedrooms, 1 bath, 1,694 square feet, and a 0.17-acre plot of land.  It last sold in June 2012 for $565,000.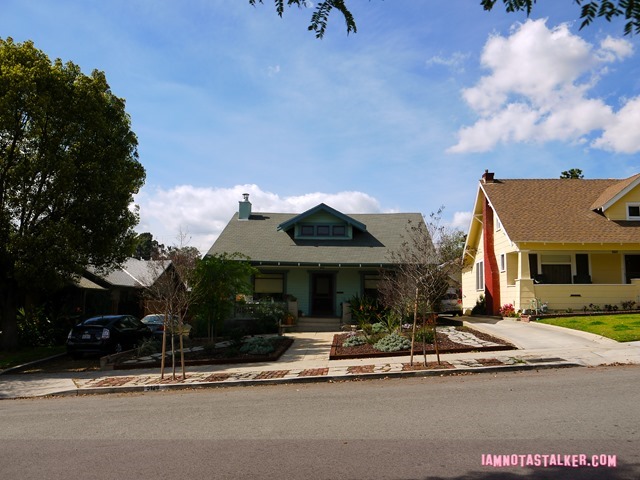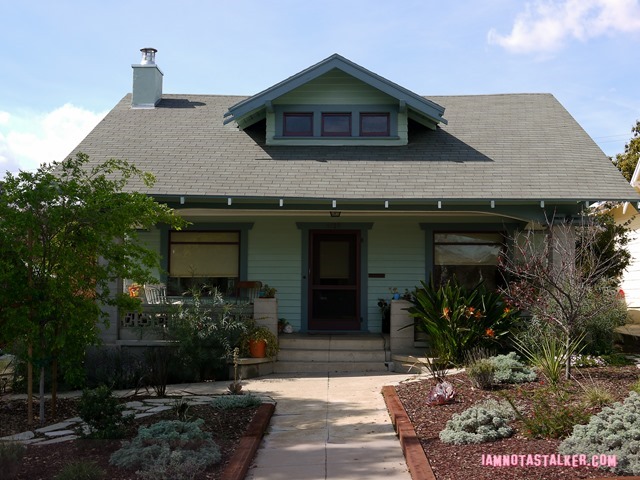 The home's actual interior was also used in the filming, as you can see in the screen capture/MLS photograph-comparisons pictured below.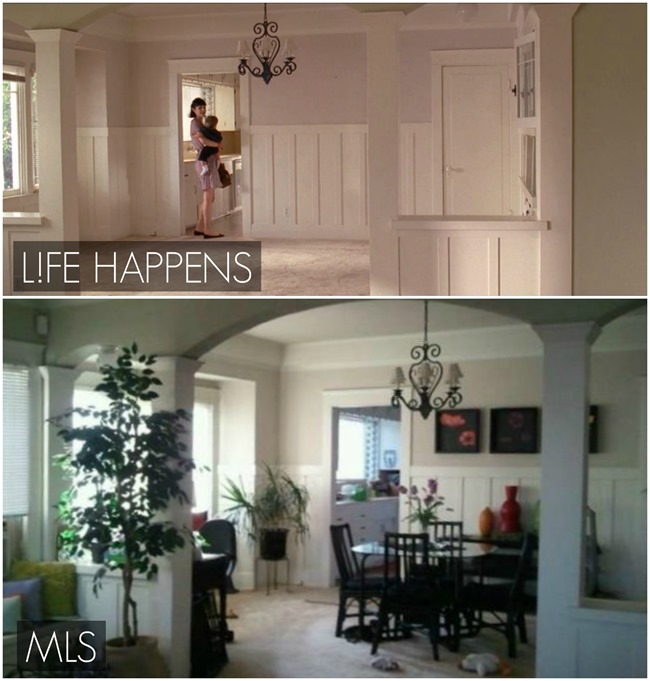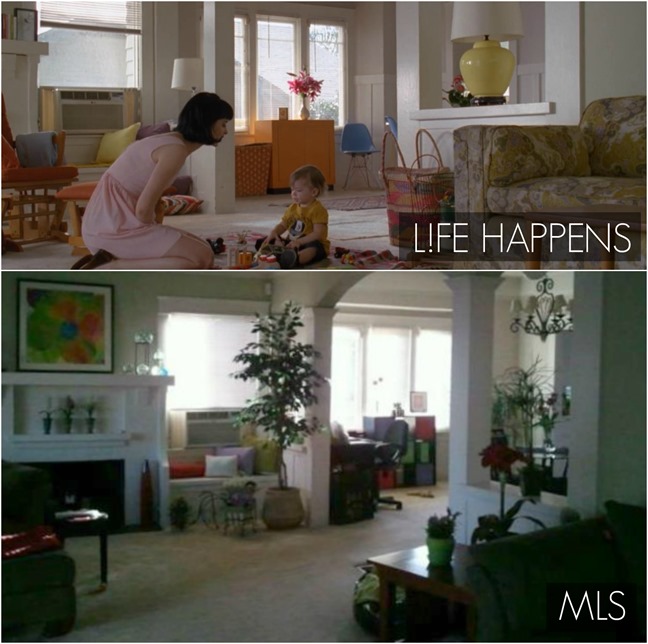 For more stalking fun, be sure to follow me on Facebook, Twitter, Instagram and Los Angeles magazine online.  And you can check out my other blog, The Well-Heeled Diabetic, here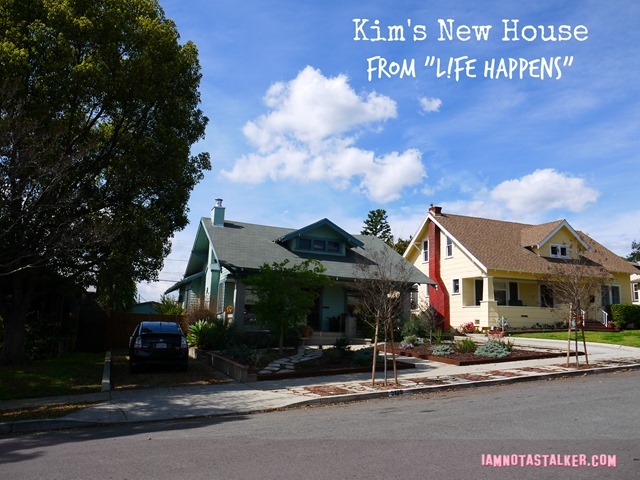 Until next time, Happy Stalking! 

Stalk It: Kim's new house from L!fe Happens is located at 5129 Windermere Avenue in Eagle Rock.
80184