The "Hidden Away" House
May 2nd, 2014 | By
Lindsay
| Category:
TV Locations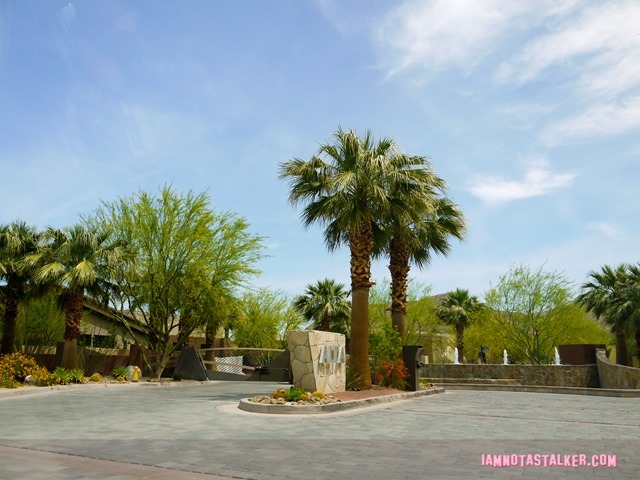 As I mentioned in my post about Azul Tapas Lounge, I was not a fan of the 2014 Lifetime Original Movie Hidden Away, which was filmed largely in Palm Springs.  I was a huge fan of the ultra-modern abode where the main character, Stephanie/Alexandra (Emmanuelle Vaugier), lived with her daughter, Rachel (Allie Gonino), in the flick, though, and became a bit fixated on tracking it down and stalking it.   And while I did manage to find the dwelling quite easily, because it is located inside of a gated community, I was only able to stalk the front gates and, unfortunately, never got to see the actual home in person.
Tracking down the property was a quick endeavor thanks to this 2013 article, which stated that the home was located in Palm Springs' Alta neighborhood, and the fact that the number "245" was visible on the exterior of the residence in several scenes.  From there I just looked at aerial views of all houses in the Alta community bearing that number and it wasn't long before I found the place at 245 Patel Place.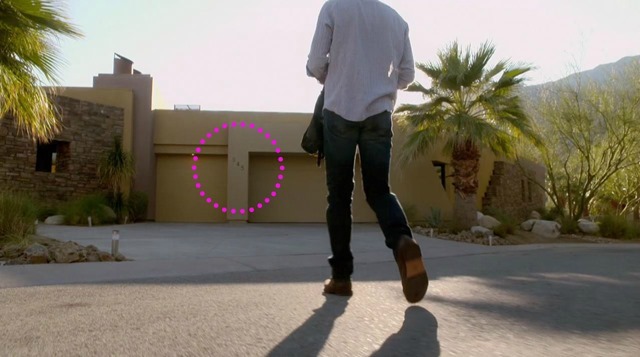 After faking her death to escape her abusive husband and collecting on her own $250,000 life insurance policy, Stephanie changes her name to Alexandra, flees to Palm Springs, and settles into the stunning modern-style home pictured below.  Now I realize that $250,000 is a considerable amount of money and, if invested wisely, could lead to an even more considerable amount, but I still found it a bit laughable that a woman who left everything behind and changed her identity could afford such a massive property.  (RealEstate.com currently estimates the home's value at $1.485 million.) Plus, wouldn't someone living on the run be trying to keep a low profile?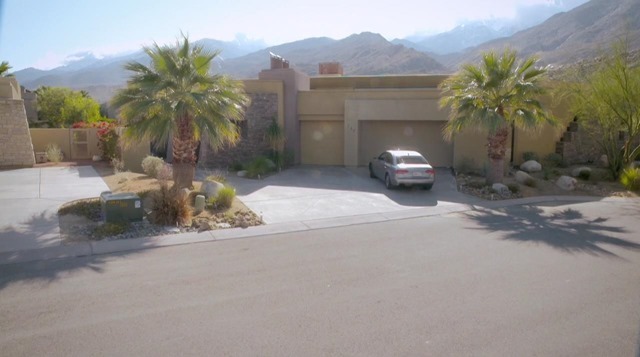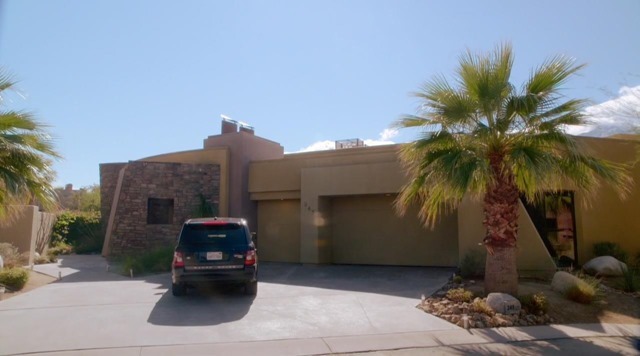 The interior of the residence (which you can see photographs of here) was used quite extensively in the filming.  Shown onscreen were the entrance (the front door is uh-ma-zing!);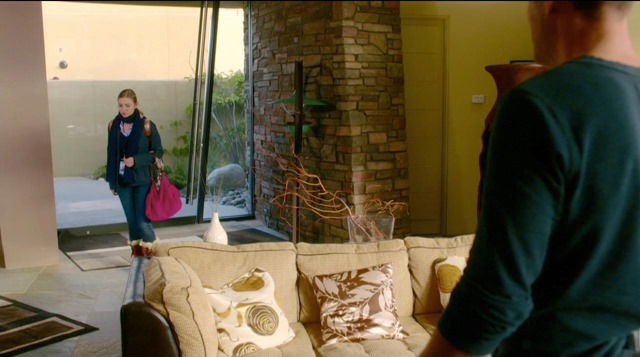 kitchen;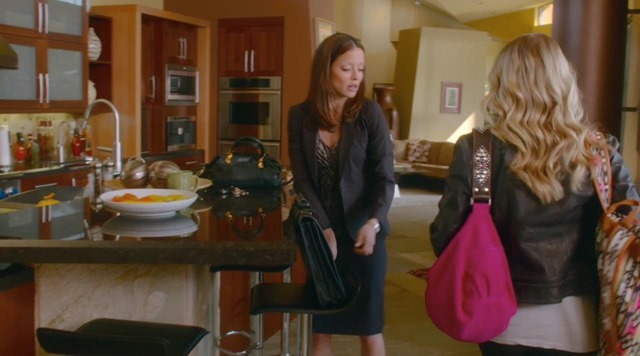 living room [that's Alexandra's abusive ex-husband, Andrew (Ivan Sergei), pictured below setting up cameras all over the house in order to spy on her];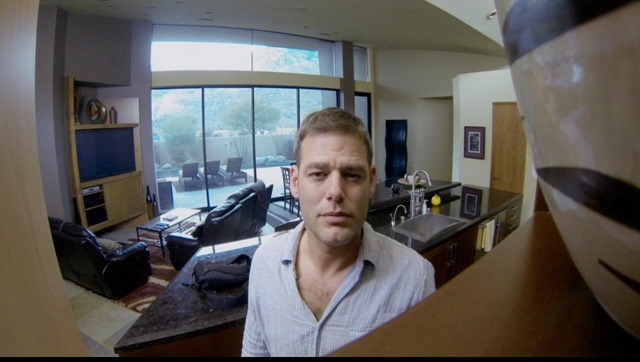 one of the bedrooms;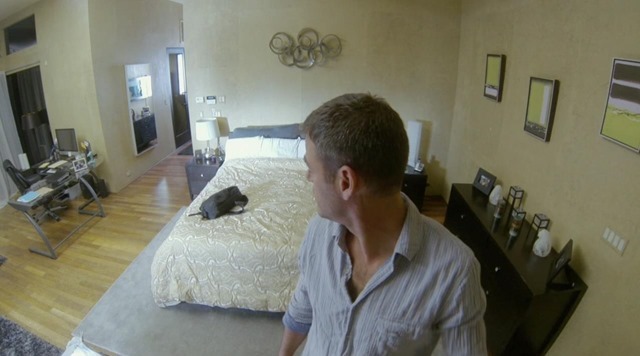 and backyard.  As I said, the dwelling is absolutely stunning!
In real life, the house, which was built in 2006, features 4,000 square feet of living space, four bedrooms, five baths, a gourmet kitchen, two dishwashers (because one is just never enough), a double oven, seven (!) plasma TVs, including a 50-inch outdoor screen, an infinity pool, a hot tub that can hold up to 14 people, two fire pits, an outdoor gas fireplace, an in-wall espresso machine (um, yes please!), and ten-foot "disappearing" sliding glass walls and doors.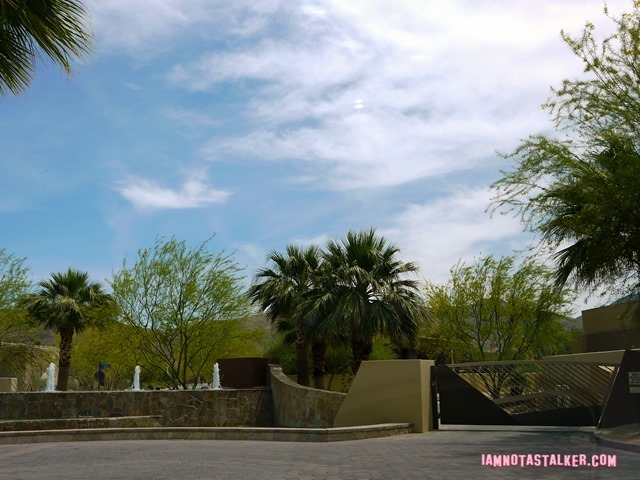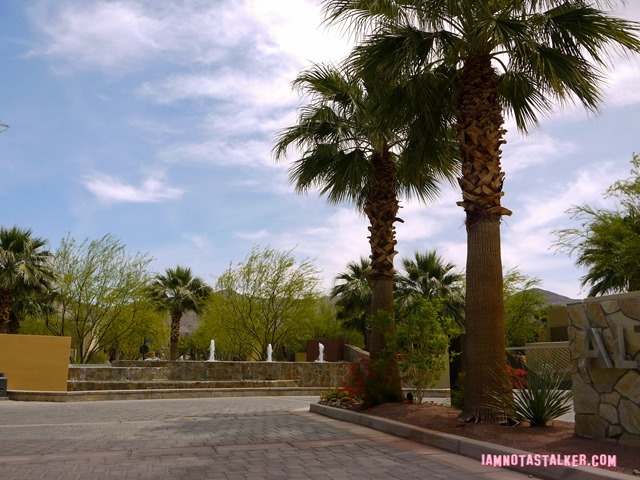 Outside of the front gate, though, there isn't a whole lot to see, sadly.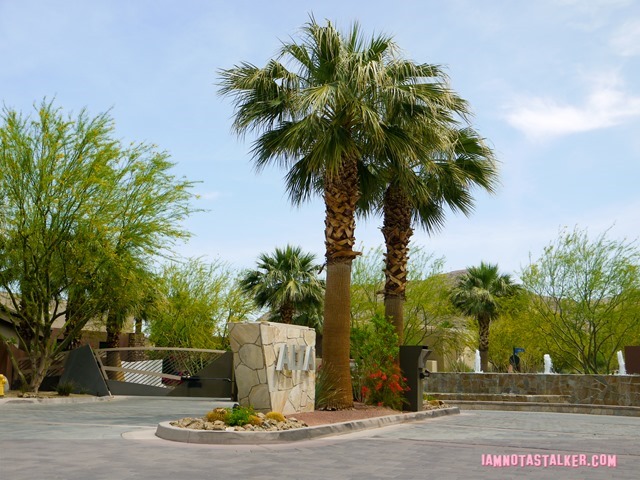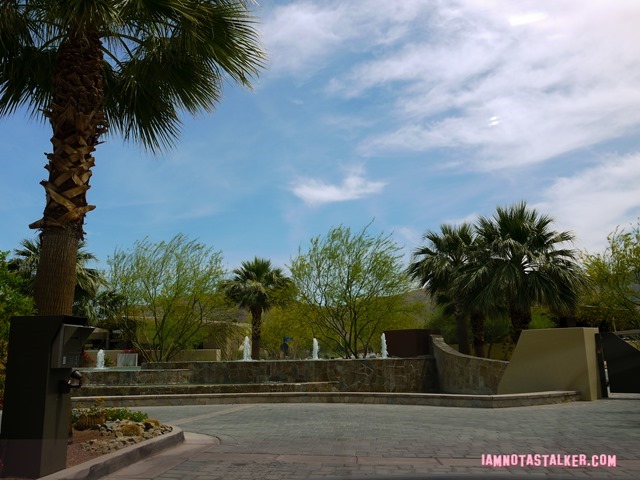 You can watch a YouTube video showing interior photographs of the house by clicking below and you can check out the residence's vacation rental website by clicking here.  The pad currently rents for $1,300 to $2,000 a night!
For more stalking fun, be sure to follow me on Facebook, Twitter, Instagram and Los Angeles magazine online.  And you can check out my other blog, The Well-Heeled Diabetic, here.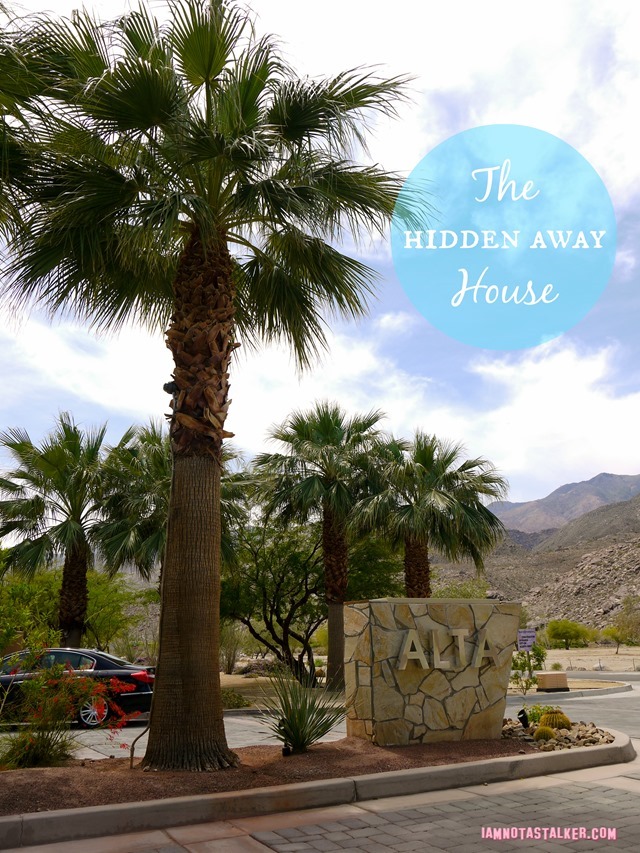 Until next time, Happy Stalking! 

Stalk It: Alexandra and Rachel's house from Hidden Away is located at 245 Patel Place in Palm Springs.  The home is inside of a gated community and is not visible from the street.
80778