Winnie Cooper's Second House from "The Wonder Years"
May 5th, 2014 | By
Lindsay
| Category:
TV Locations
UPDATE – The Wonder Years is coming to DVD for the first time ever in October!  The 26-disc boxed set includes all six seasons of the show, plus a cast reunion segment, over 15 hours of bonus footage, a collectible metal locker, two production booklets packed with behind-the-scenes information, a replica yearbook, and Wonder Years magnets.  Sets can be pre-ordered here.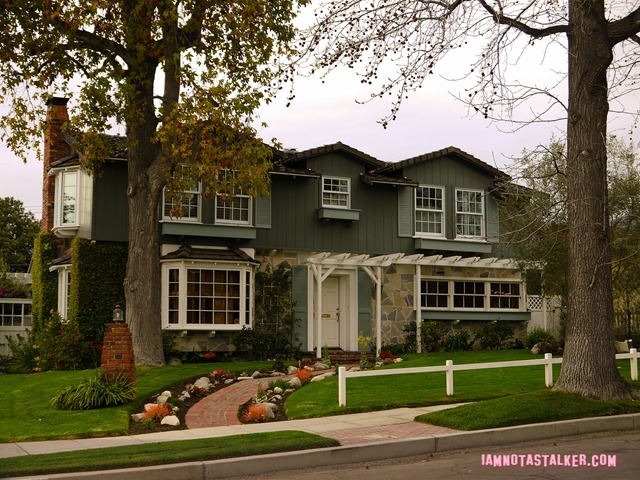 I am still currently in the process of binge-watching The Wonder Years on Netflix.  The Season 3 finale, titled "Moving," in which Winnie Cooper (Danica McKellar – who is completely ROCKING IT on Dancing With the Stars!  LOVE her!) relocates to a new home located four miles away from longtime love Kevin Arnold (Fred Savage), absolutely broke my heart.   Come to think of it, every episode breaks my heart.  Prior to this recent re-watching, I didn't remember the series being so sad, but yikes!  I bawl during pretty much every episode.  I am a nostalgic person by nature and the sentimentality of the show tugs at all of my heartstrings – but in a good way.  So when I found the address of Winnie's new house on this website, I ran right out to stalk it.
During the first three seasons of The Wonder Years, Winnie and her family lived in a home (which I blogged about here) located right across the street from the Arnold residence (which I blogged about here).  While the Cooper family sold that abode in "Moving," their new dwelling did not actually appear onscreen until the Season 4 opener, which was titled "Growing Up."  It is said in the episode that the Cooper's new pad is located four miles away from their previous one, but in reality it is located right around the corner.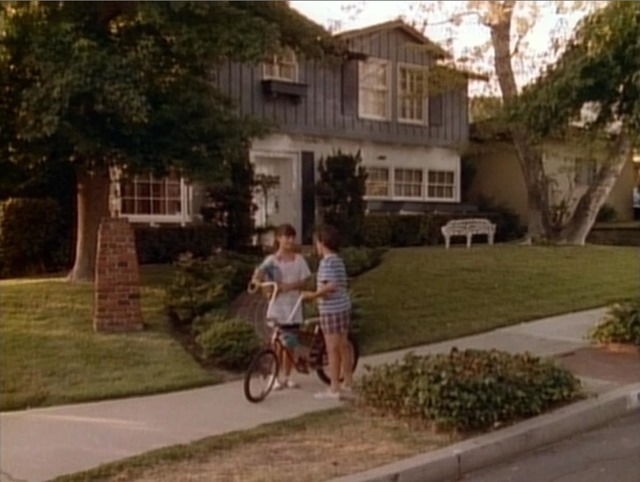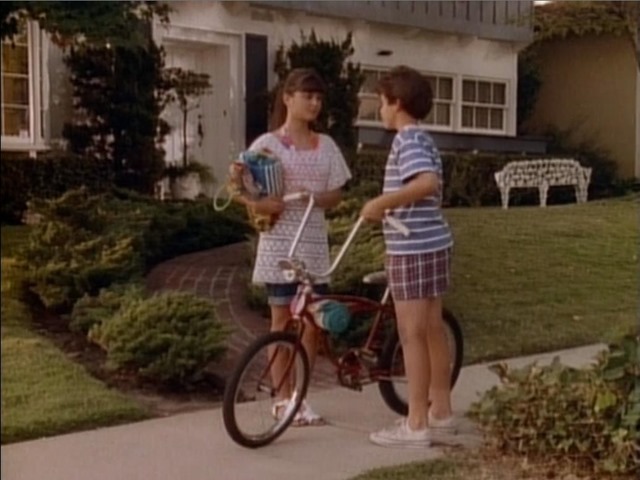 The property continued to be utilized throughout the remaining three seasons of the The Wonder Years.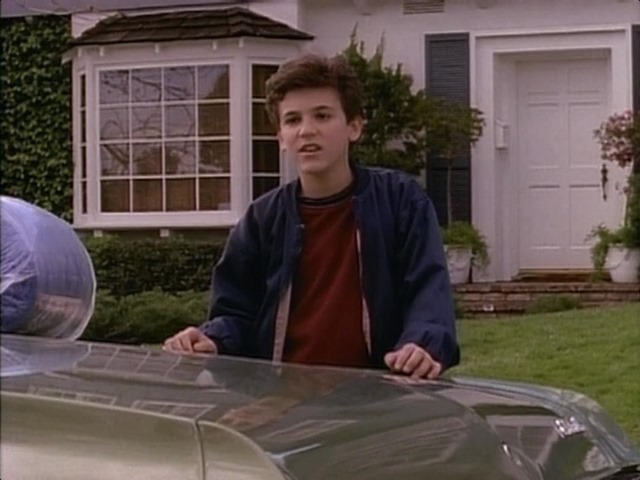 I actually find the residence to be an odd choice for use on the series for two reasons – it is substantially larger than the Cooper's first home and it doesn't really have a 1960s-feel to it.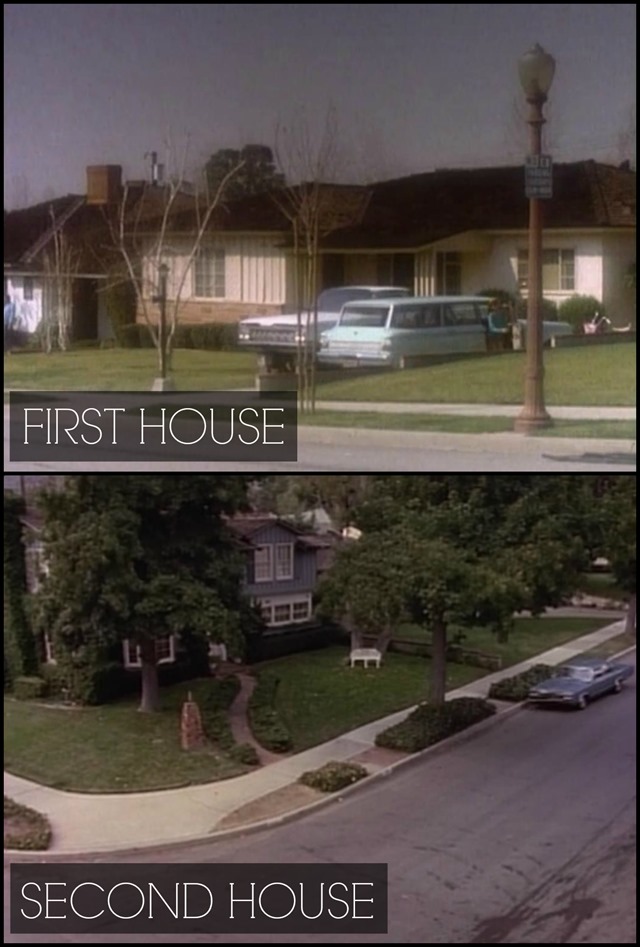 Thankfully though, the property has not changed much since its Wonder Years days.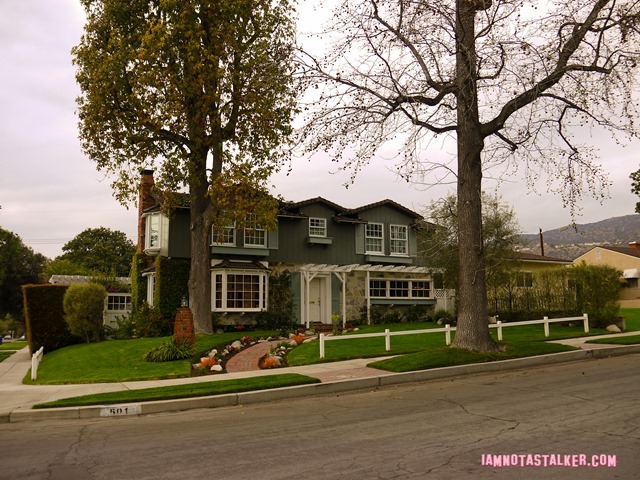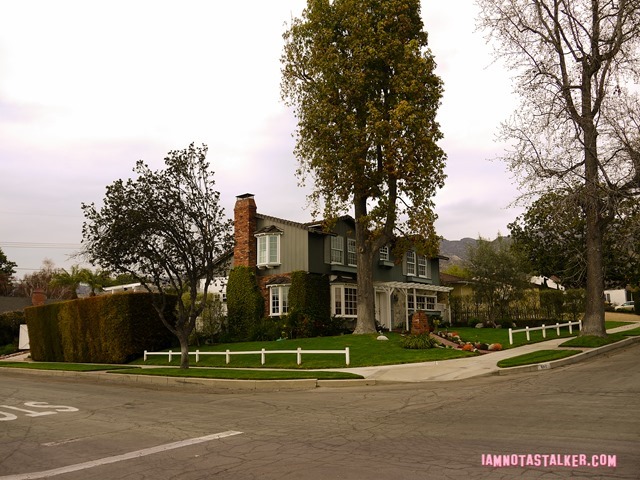 According to Redfin, the 1950 home boasts two bedrooms, two baths, and 1,896 square feet.  It actually looks to be much larger than that, though, so I am not sure if the listed measurements are correct.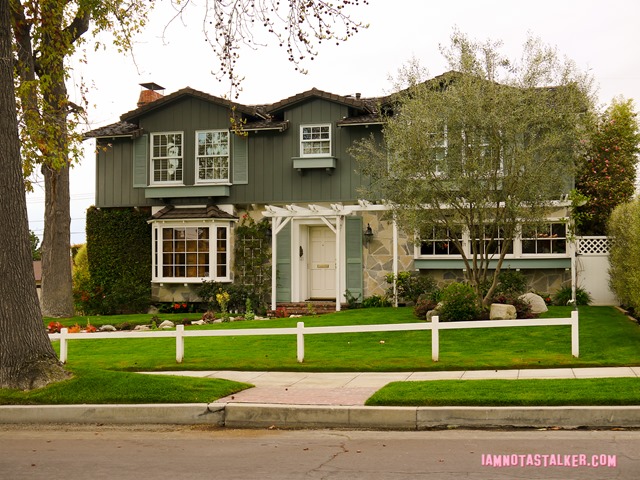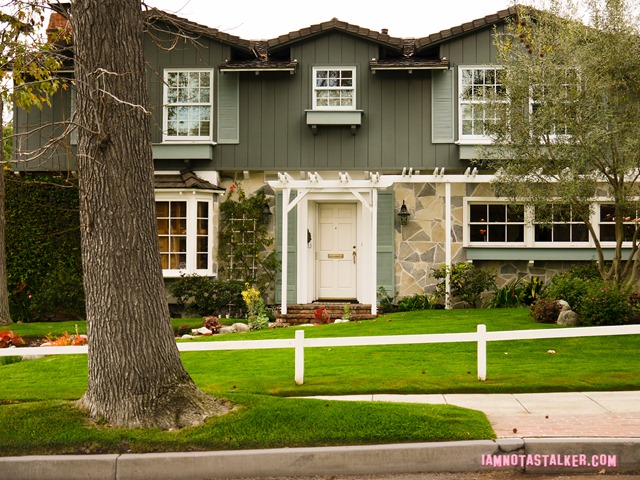 Whenever I think of the Cooper's second residence, I am reminded of the Season 4 episode titled "The Accident," in which Kevin climbed onto Winnie's roof, peeked through her window and mouthed "I love you" to her.  Ironically enough, though, after re-watching the scene, I do not believe it was actually shot at the house.  As you can see below, the roof that Kevin climbs in the episode has two side-by-side dormer windows.  Winnie's residence does not have any such windows, so I am guessing that producers either filmed the scene at a different property or, in a more likely scenario, had a prop roof built on a soundstage for the shoot.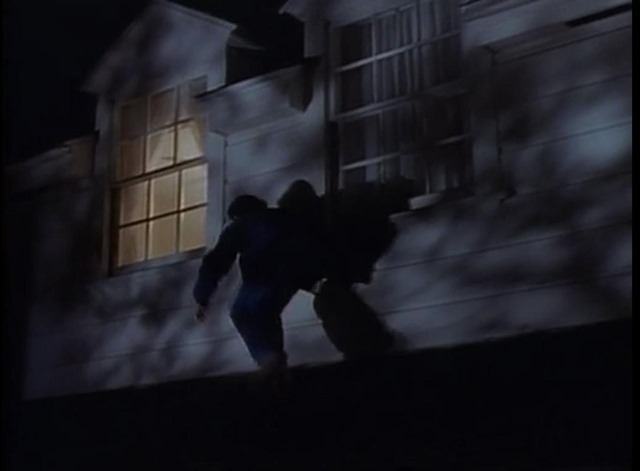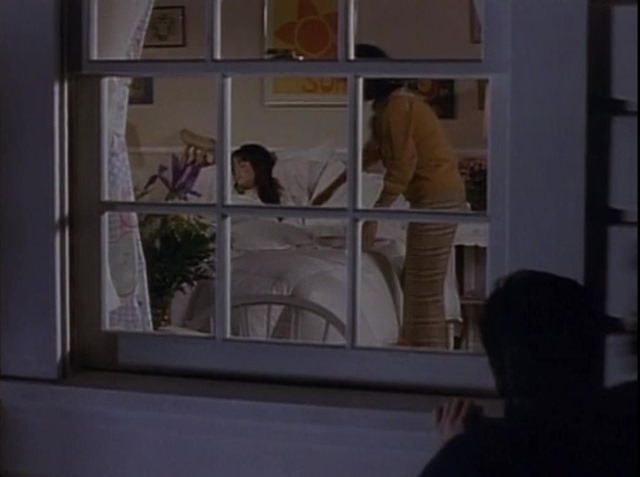 For more stalking fun, be sure to follow me on Facebook, Twitter, Instagram and Los Angeles magazine online.  And you can check out my other blog, The Well-Heeled Diabetic, here.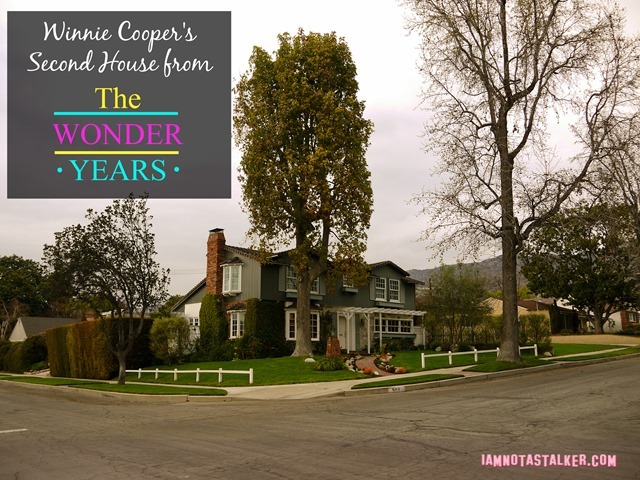 Until next time, Happy Stalking! 

Stalk It: Winnie Cooper's second house from The Wonder Years is located at 501 Tufts Avenue in Burbank.  Winnie's first home from the series can be found right around the corner at 525 University Avenue.  Kevin Arnold's residence is located diagonally across the street from Winnie's first home at 516 University Avenue.
80813