The "Relativity" House
May 14th, 2014 | By
Lindsay
| Category:
TV Locations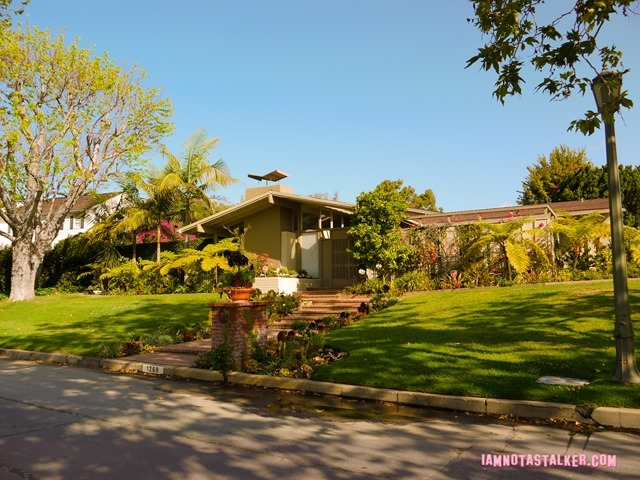 Back in 1996, the Bedford Falls Company, the production company behind fave show My So-Called Life, debuted a new dramedy named Relativity.  I was hooked on the series from the get-go.  Sadly, it suffered the same fate as My So-Called Life and was cancelled after a solitary season.  Unlike MSCL, though, which prospered in syndication, Relativity was not really ever heard from again.  So when I recently found some episodes online, I just about flipped my lid.  The Grim Cheaper happened to be out of town at the time and I proceeded to indulge in a rather long Relativity binge-watching session.  I also, of course, spent some time tracking down several of the show's locations, including the architecturally unique home where the Lukens family – David (Cliff De Young), Eve (Mary Ellen Trainor), Jennifer (a very young Poppy Montgomery) and Isabel (Kimberly Williams-Paisley) – lived.
First a little background on the show, being that I am guessing most of my fellow stalkers have never heard of it.  The storyline centered around the relationship of Isabel and Leo Roth (David Conrad), two twentysomethings from Los Angeles who meet randomly while on vacation in Italy.  It is love at first sight.  The only caveat is that Isabel has a longtime boyfriend, Everett (Randall Batinkoff), back home – a boyfriend whom she flew to Europe to get some distance from.  Upon returning to California, Isabel promptly breaks up with Everett, much to the dismay of her family.  The series then follows Isabel and Leo's blossoming relationship and all of the tribulations that come along with it.  Of choosing Relativity as the title, producer Marshall Herskovitz is quoted in a 1996 Entertainment Weekly article as saying, "Obviously, we've borrowed the notion of Freud's that whenever two people go to bed, there are six people in the room, because their parents are also in the room."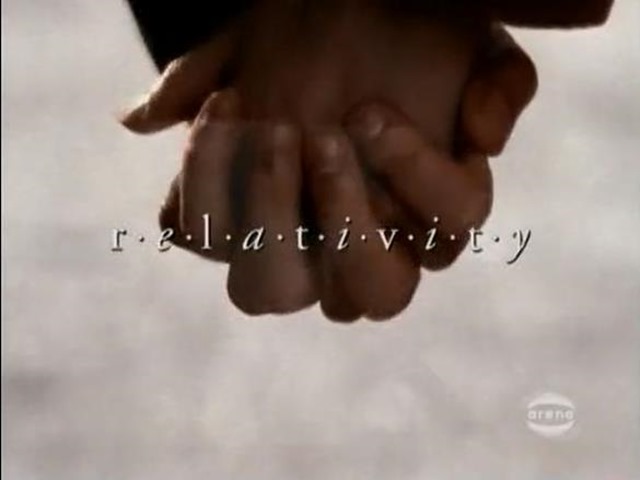 I tracked down the location of the Lukens home thanks to the fact that a street sign reading "1200 N. Corsica Dr." was visible in the background of a scene featured in the episode titled "First Impressions."  From there, I just did a Google search for "1200 North Corsica Drive" and, though it took me longer than I'd like to admit, finally found the residence at 1269 Corsica Drive in Pacific Palisades.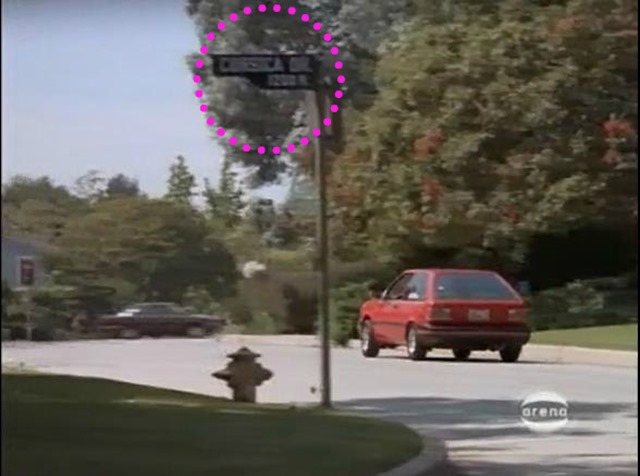 The exterior of the Lukens home was only shown a few times on Relativity and very briefly at that.  What was shown, though, was spectacular!  I am in love with the unique slatted roofline!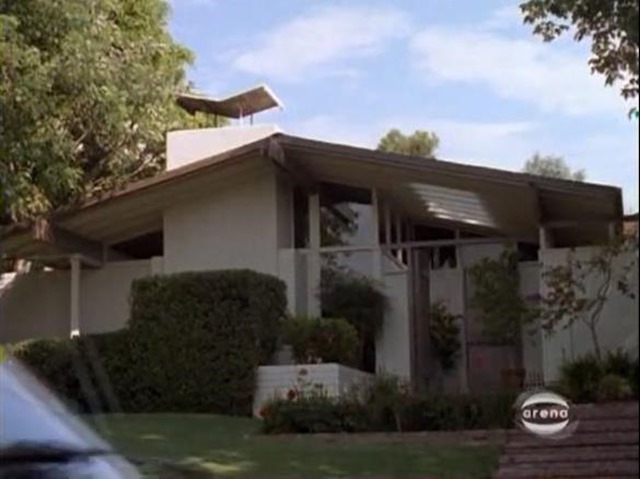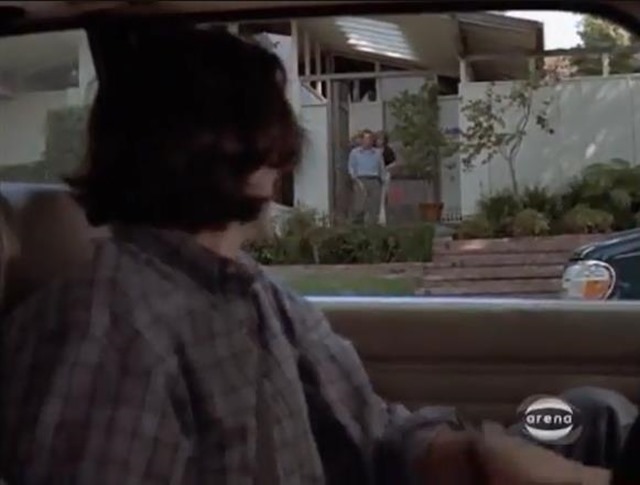 In real life, the 1960 property features four bedrooms, four baths, 3,496 square feet of living space and 0.39 acres of land.  It last sold in September 2001 for $1,875,000.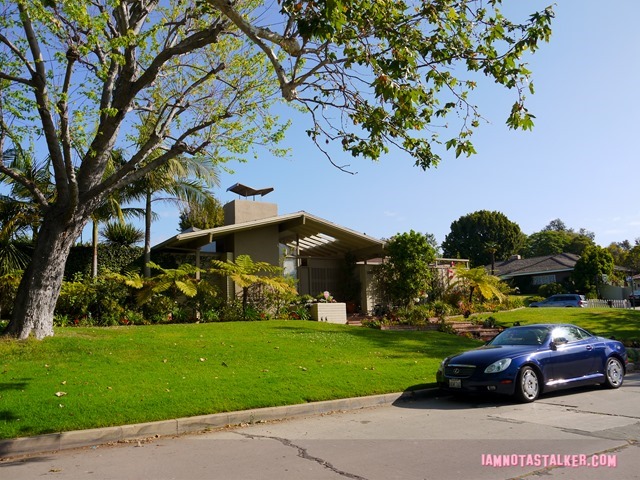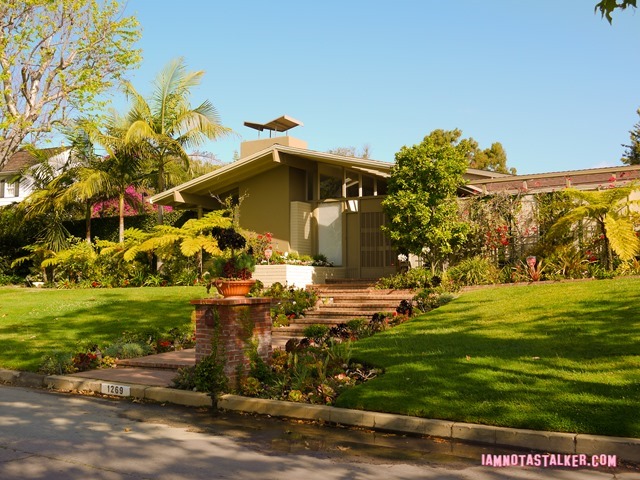 Virtually none of the exterior (which reminds me a bit of The Brady Bunch house) has been changed since Relativity was filmed on the premises 18 years ago.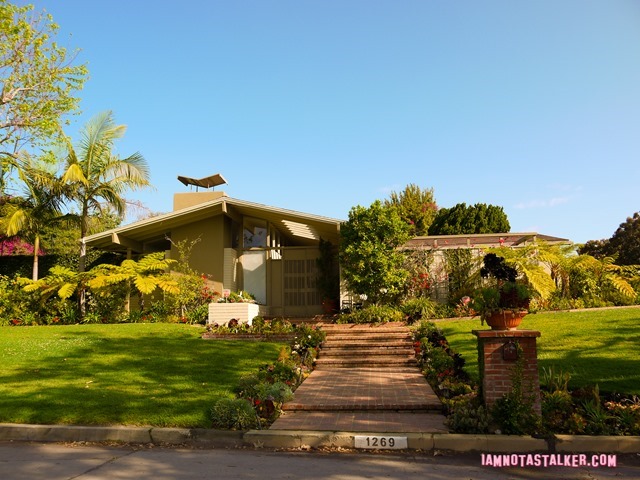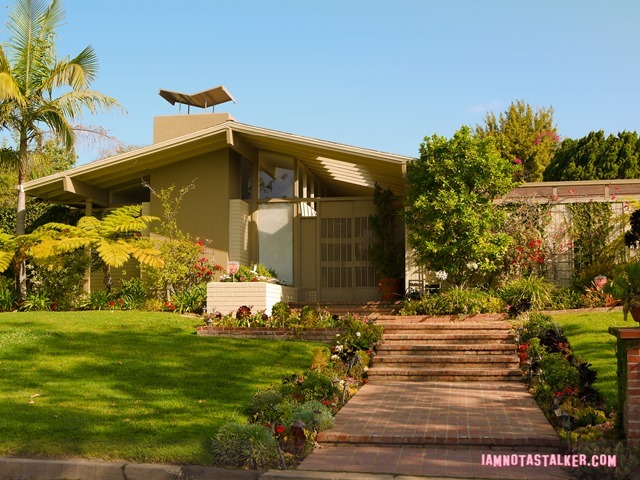 I am fairly certain that the interior of the Lukens home was just a set and not the interior of the actual house.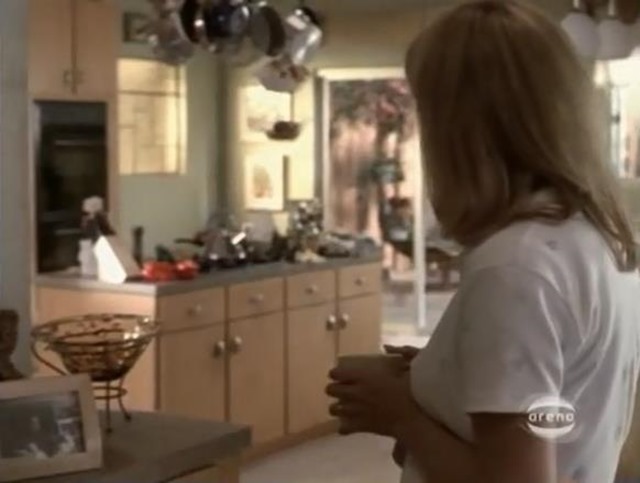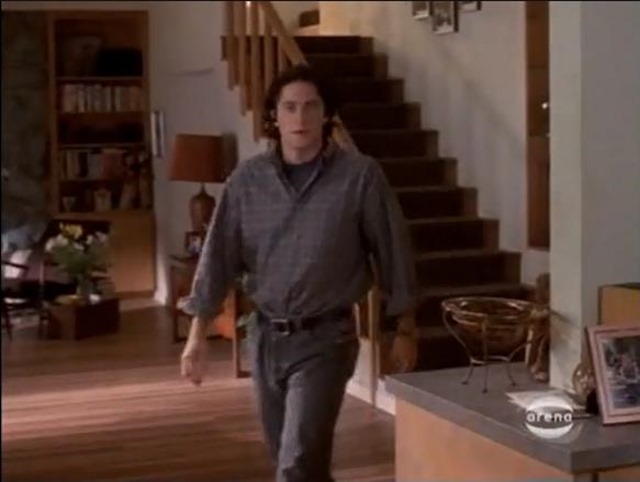 On a Relativity side-note – a couple of years ago, while doing some stalking of an event that was attended by Lisa Edelstein (who played Leo's sister, Rhonda), Miss Pinky Lovejoy, of the Thinking Pink blog, and I discovered our mutual love of the series.  At the time, I had never met anyone else who had even heard of Relativity before, so the fact that she not only knew of it, but was just as in love with it as I was amazed me.  Sometimes I really feel like the two of us share a brain.  After discovering our mutual Relativity obsession, we had a fabulous fan girl moment with Lisa in which we both absolutely spazzed out.  Lisa was shocked when we brought up the show, which isn't surprising because I am fairly certain that Pinky and I were the only two people who ever watched it.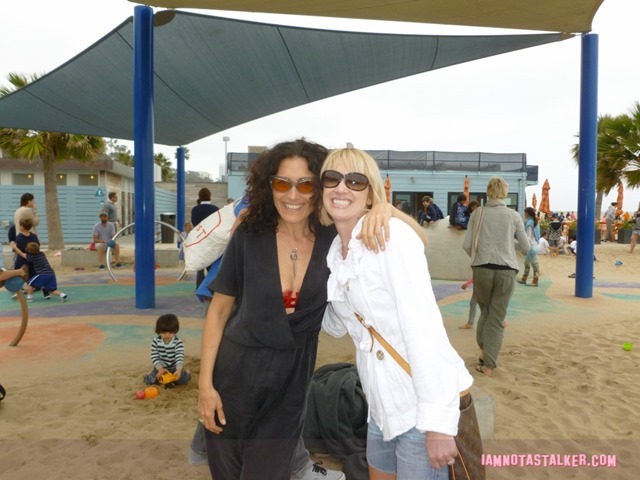 For more stalking fun, be sure to follow me on Facebook, Twitter, Instagram and Los Angeles magazine online.  And you can check out my other blog, The Well-Heeled Diabetic, here.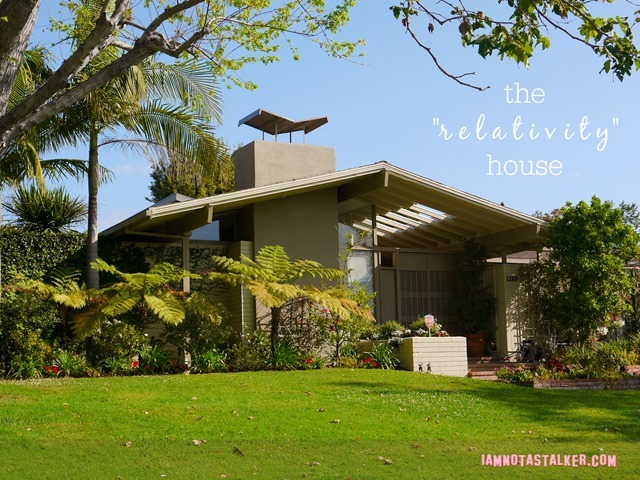 Until next time, Happy Stalking! 

Stalk It: The Lukens family's home from Relativity is located at 1269 Corsica Drive in Pacific Palisades.
81026