Haskell's Ice Cream Hut from "The Brady Bunch"
May 16th, 2014 | By
Lindsay
| Category:
TV Locations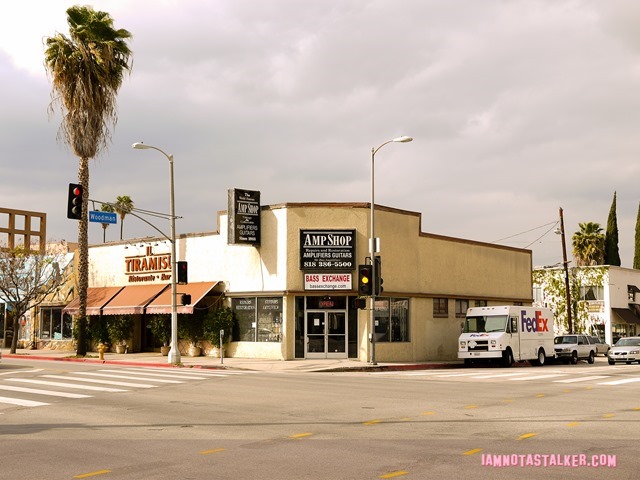 I have been a The Brady Bunch fanatic since I was about three years old.  Growing up, I wanted nothing more than to be Cindy Brady (Susan Olsen) and don blonde pig tails on a daily basis.  Too bad my hair was brown, curly and far too short for pig tails.  As an adult, I still love the show and in recent years have stalked many of its locations.  Being that the vast majority of the series was shot on the Paramount backlot, though, and that very few non-studio locales were used, I figured I had pretty much visited them all ages ago.  So I was floored when a fellow stalker named Michael recently alerted me to a new one – Haskell's Ice Cream Hut from the Season 5 episode titled "Marcia Gets Creamed."
In "Marcia Gets Creamed," Marcia (Maureen McCormick), Jan (Eve Plumb) and Peter (Christopher Knight) get jobs at the local ice cream shop.  A rather tight establishing shot of the parlor, in which the signage was cut off, was the only view of the exterior shown in the episode, so, try as he might, Michael could not figure out where filming had taken place.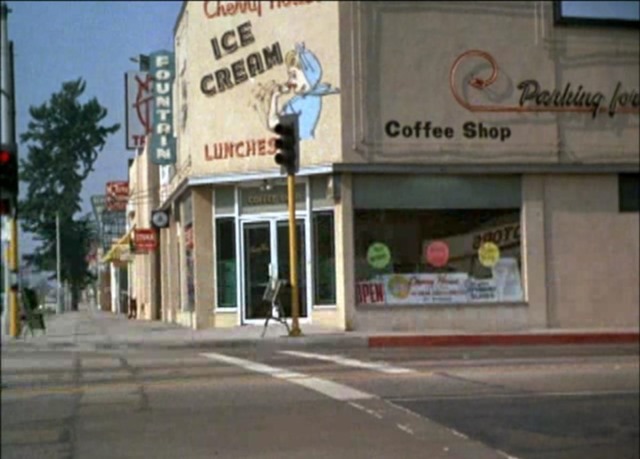 Then fate stepped in.  While randomly watching the Season 7 episode of My Three Sons titled "TV or Not TV" a few weeks back, Michael spotted the very same exterior.  This time, though, the sign, which read Cherry House Ice Cream, was fully visible.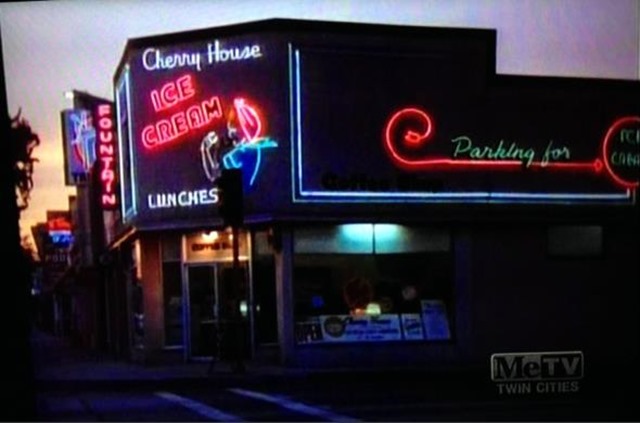 As it turns out, Cherry House was a real ice cream parlor/coffee shop located at 13701 Ventura Boulevard in Sherman Oaks.  The establishment has long since been shuttered, but the building that once housed it still looks very much as it did when it appeared on The Brady Bunch in 1973.  The site is currently home to an amplifier and guitar store named the Amp Shop.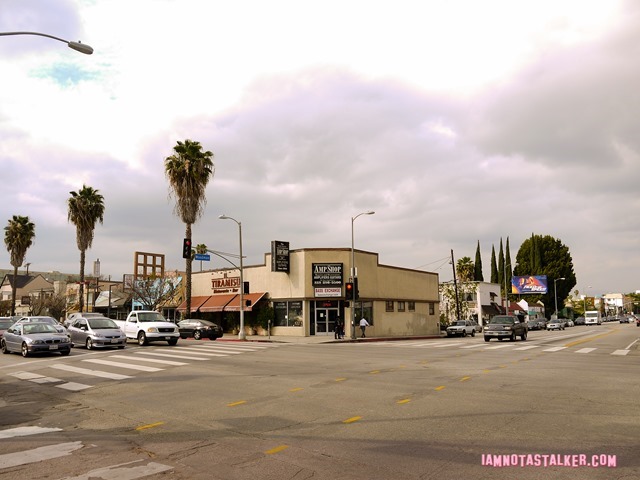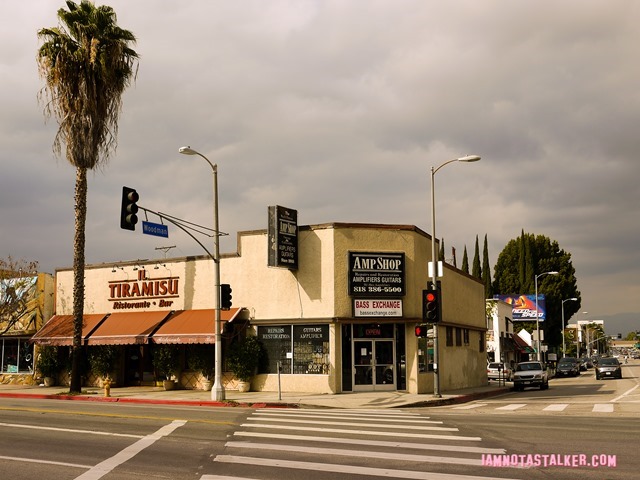 Shockingly, I cannot find any information about Cherry House Ice Cream parlor online, other than the fact that it was established sometime in the 1950s.  You can check out some photographs taken of the shop in 1952 here.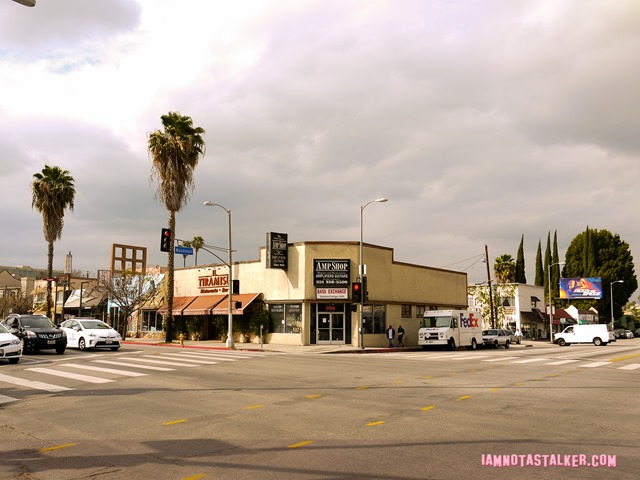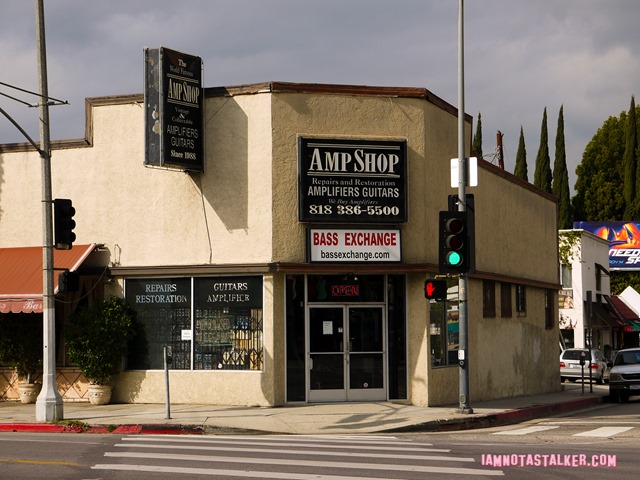 Only the exterior of Cherry House was used on The Brady Bunch.  The pink-hued interior of Haskell's Ice Cream Hut was a set built inside of a soundstage at Paramount.  You can watch the "Marcia Gets Creamed" episode – in which Marcia fires Peter for being a "Capital G Goof Off" – here.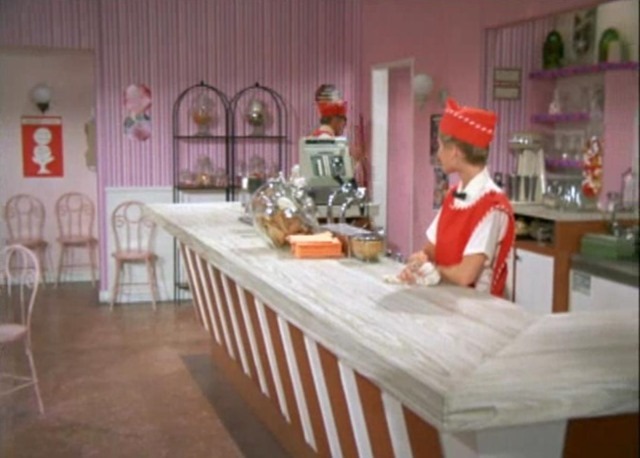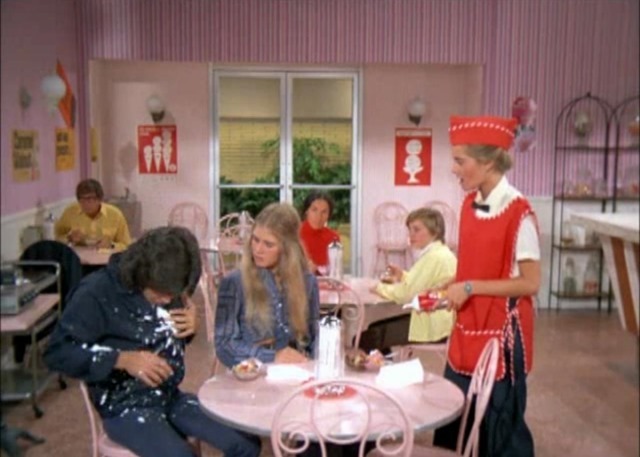 For more stalking fun, be sure to follow me on Facebook, Twitter, Instagram and Los Angeles magazine online.  And you can check out my other blog, The Well-Heeled Diabetic, here.
Big THANK YOU to fellow stalker Michael for telling me about this location! 

Until next time, Happy Stalking! 

Stalk It: The Amp Shop, aka the former Cherry House Ice Cream parlor, aka Haskell's Ice Cream Hut from The Brady Bunch, is located at 13701 Ventura Boulevard in Sherman Oaks.
81097