Viva Cantina from "The Girls Next Door"
May 23rd, 2014 | By
Lindsay
| Category:
TV Locations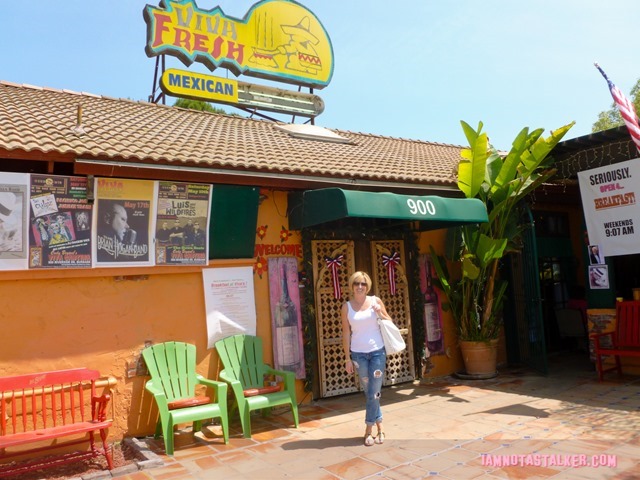 Each May, my girl Miss Pinky Lovejoy, of the Thinking Pink blog, and I have a standing lunch date to celebrate her birthday.  We usually hit up Sizzler ('cause we're fancy like that!), but this year she requested to dine at Viva Cantina in Burbank – a place I had long wanted to stalk thanks to its appearance in a Season 3 episode of The Girls Next Door.  So I, of course, happily obliged.
Viva Cantina, also known as Viva Fresh, has been around since 1962.  Surprisingly though, I could find no information whatsoever about its history online or in any of my books about Los Angeles (and believe me, my collection is extensive).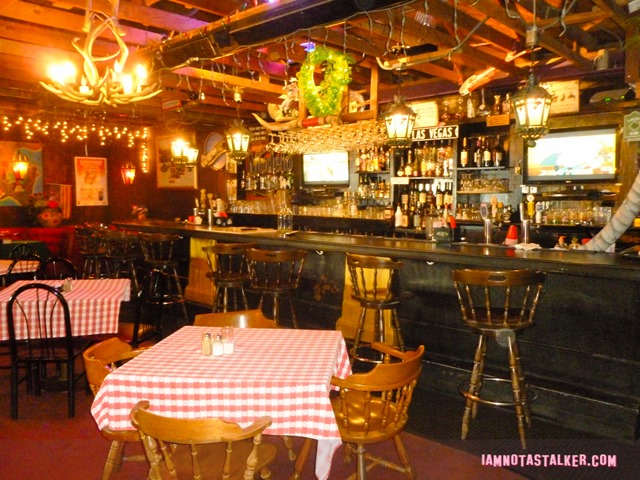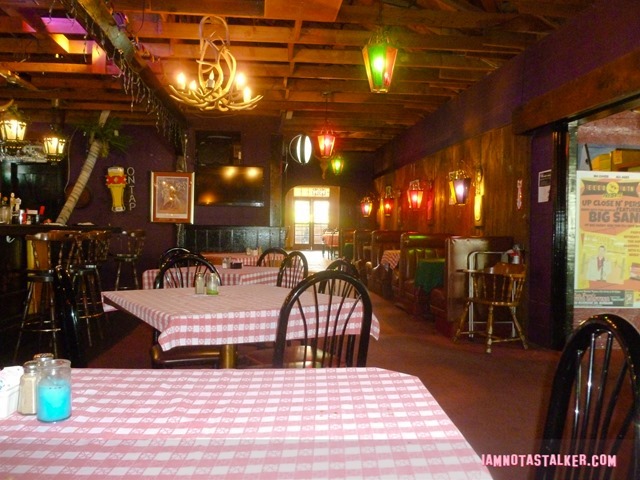 What I can report on, thanks to my experience dining there earlier this week, is that the food is delish!  Pinky and her husband, Mr. Keith Coogan from Don't Tell Mom the Babysitter's Dead fame, love the place so much that they eat there almost weekly, in fact.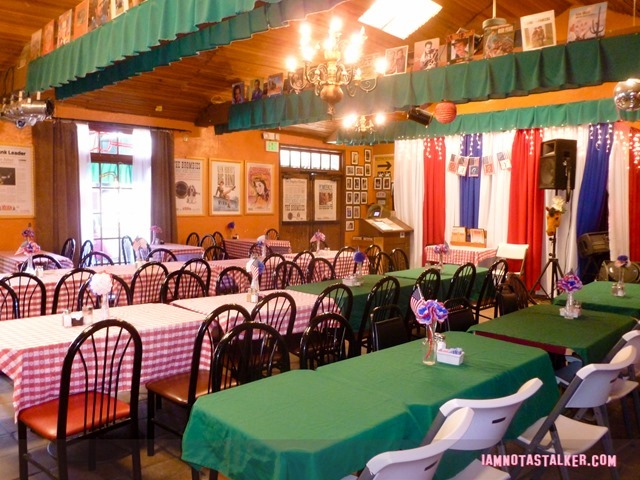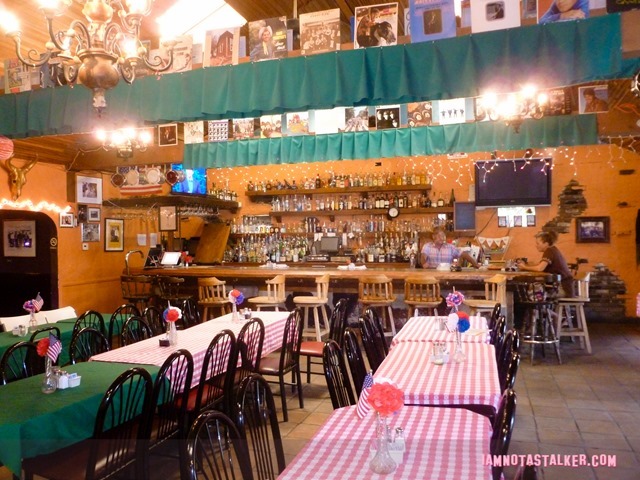 In the Season 3 episode of The Girls Next Door titled "May the Horse Be with You," Holly Madison, Kendra Wilkinson, Bridget Marquardt, and a few of their Playmate friends visited Sunset Ranch and took part in their famous Dinner Tour horseback ride (something the Grim Cheaper and I have always wanted to do).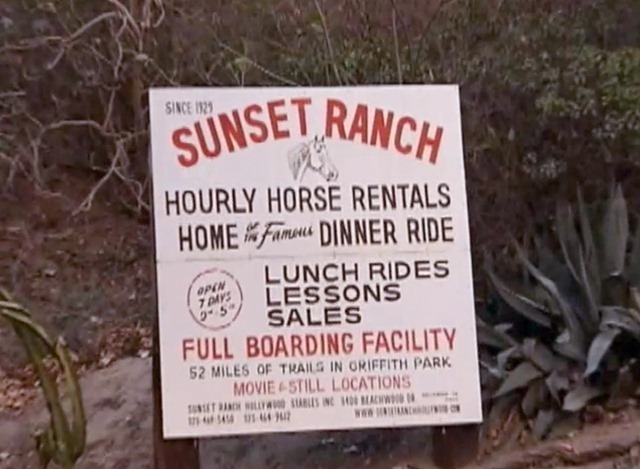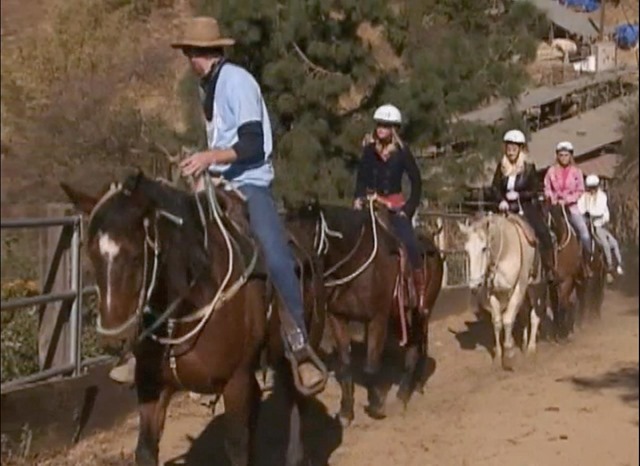 The Dinner Tour, which costs $100 per person, is comprised of a four-hour, five-mile evening ride through Griffith Park with a mid-way meal stop at Viva Cantina.  Um, count me in!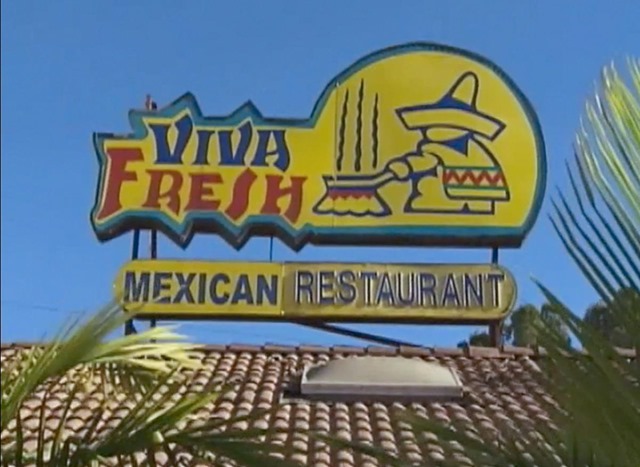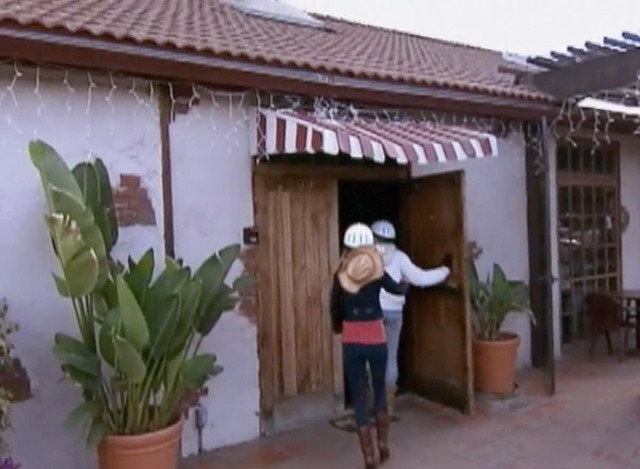 During their visit, Holly, Kendra, Bridget and the girls ate in Viva's red-leathered back room.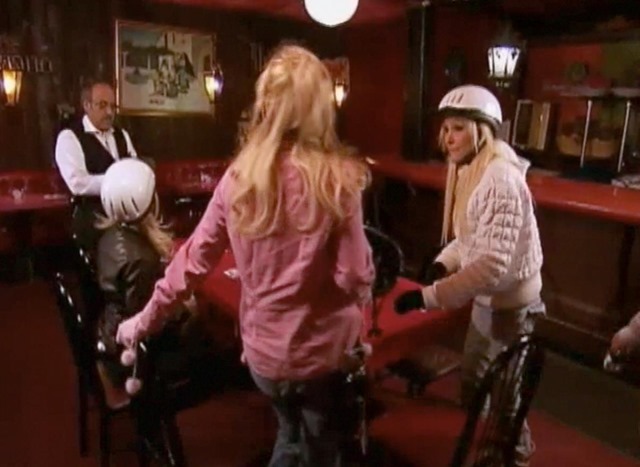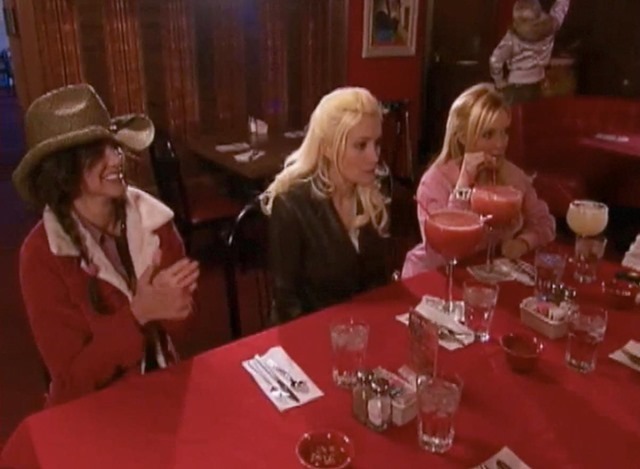 Pinky and I also ate in the back room, which is pictured below.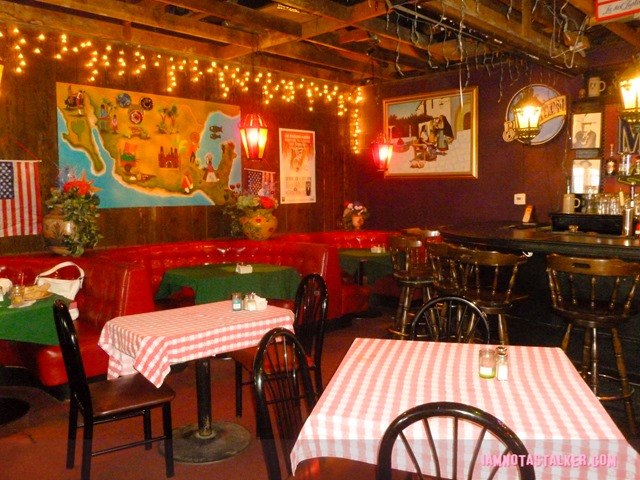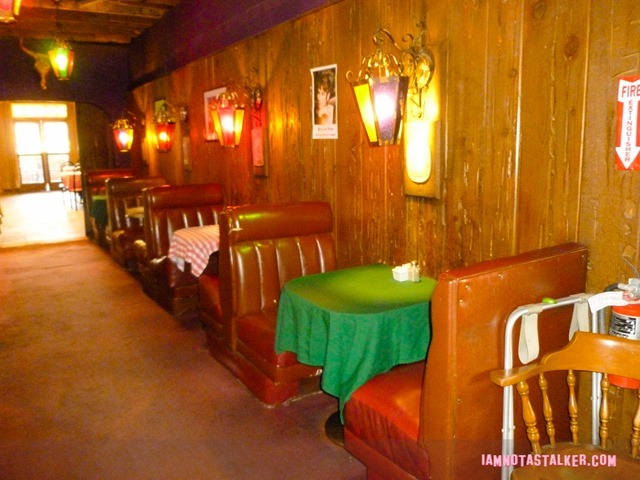 And while I could have sworn that an episode of Newlyweds: Nick & Jessica was also lensed at Viva Cantina, I scanned through my DVDs of the series while researching this post and did not see the eatery pop up anywhere.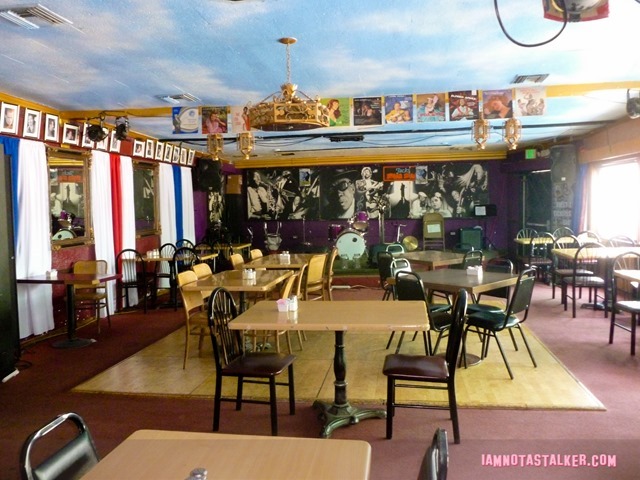 For more stalking fun, be sure to follow me on Facebook, Twitter, Instagram and Los Angeles magazine online.  And you can check out my other blog, The Well-Heeled Diabetic, here.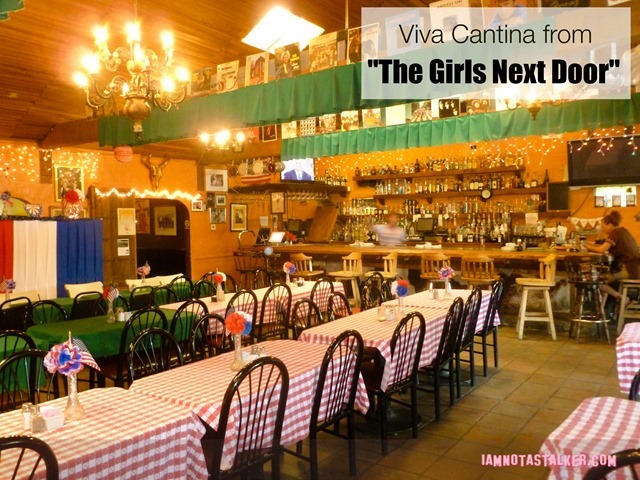 Until next time, Happy Stalking! 

Stalk It: Viva Cantina, from the "May the Horse Be with You" episode of The Girls Next Door, is located at 900 West Riverside Drive in Burbank.  You can visit the restaurant's official website here.  The Los Angeles Equestrian Center, from Beverly Hills, 90210 and Pretty Woman (which I blogged about here), is located right next door at 480 West Riverside Drive.  You can visit the Equestrian Center's website here.  And Pickwick Bowl, from Parks and Recreation (which I blogged about here), is located across the street at 1001 West Riverside Drive.  You can visit the Pickwick Bowl website here.
81193