The Mercantile from "Major Crimes"
Jul 8th, 2014 | By
Lindsay
| Category:
TV Locations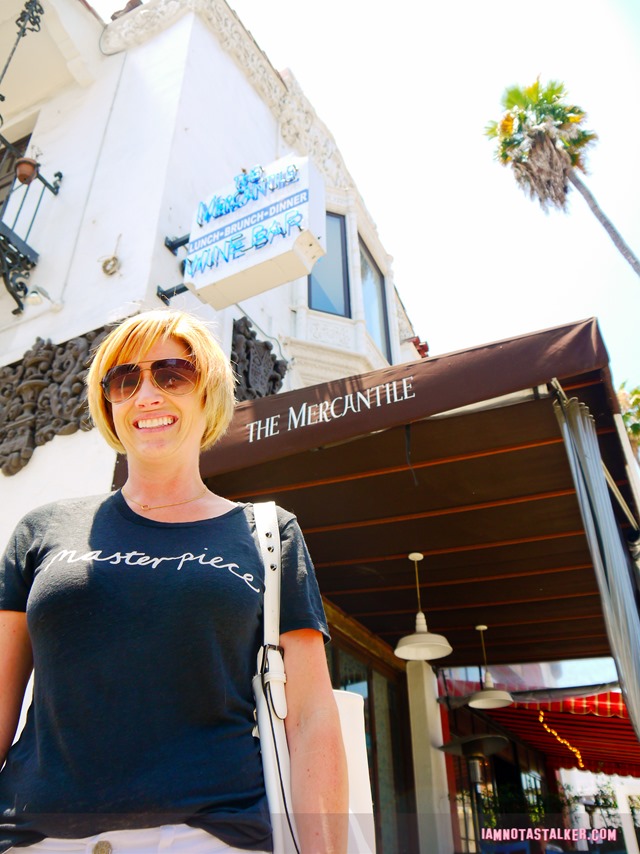 During a recent stalking adventure with Mike, from MovieShotsLA, the two of us passed by a unique building in Hollywood housing a restaurant named The Mercantile.  While we did not have time to stop in that day, I made a mental note to revisit it for a meal at a later date.  So I was absolutely floored to see the place pop up last week in the Season 3 episode of Major Crimes titled "Letting It Go."  I immediately texted Mike and told him we had to re-stalk the eatery as soon as possible and we ended up doing just that this past Thursday while I was in L.A. for a brief visit.
The Mercantile was originally founded in November 2009 by restaurateur George Abou-Daoud, who also opened Delancey pizzeria, aka Tom's Bistro from Parks and Recreation which I blogged about here.  Abou-Daoud owns so many area eateries that he is often referred to as the "unofficial mayor of Hollywood."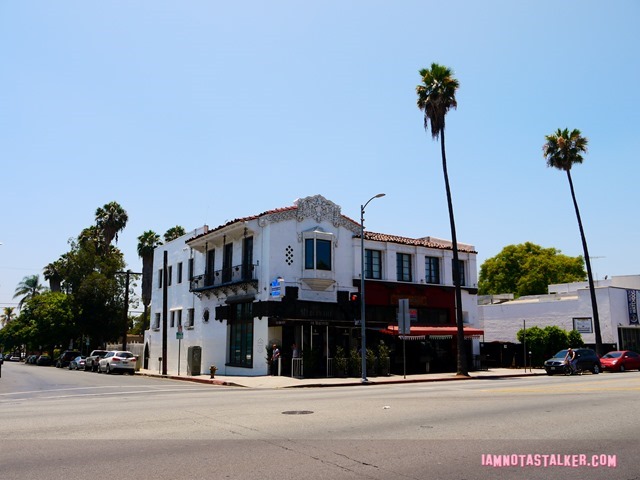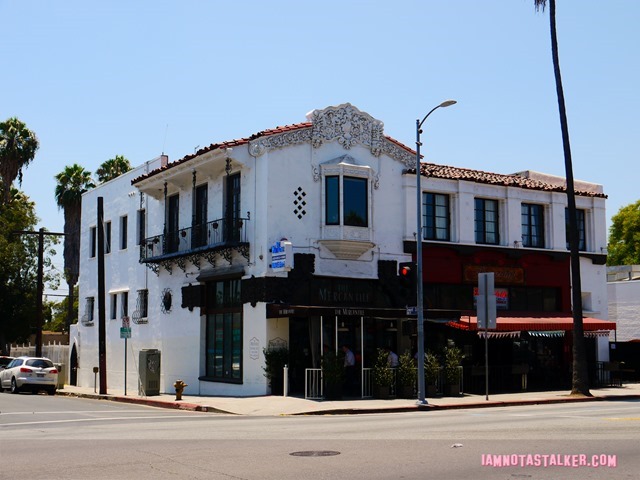 The Mercantile is housed in a two-story 1928 Spanish Churrigueresque-style building that boasts spectacular sculptural detailing.  I fell in love with the place upon sight.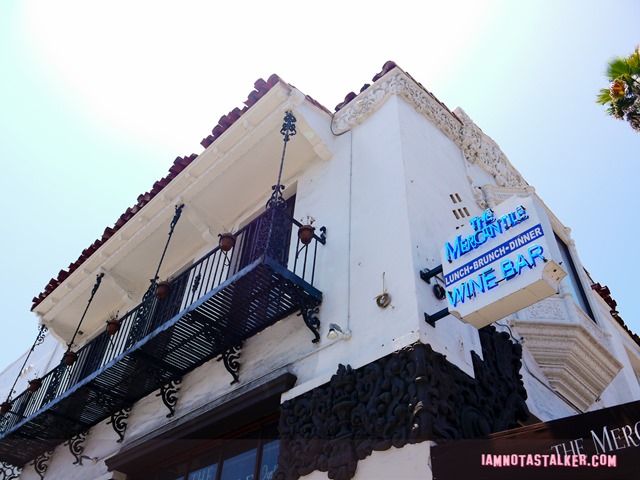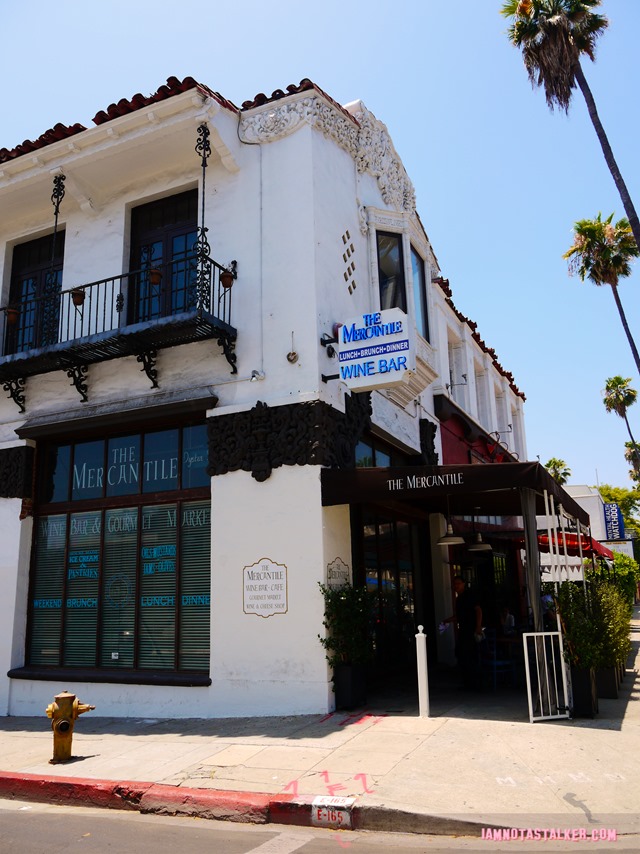 The interior of The Mercantile is just as picturesque.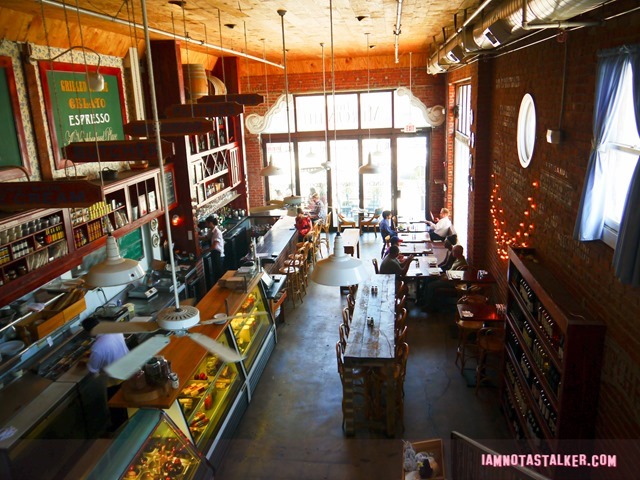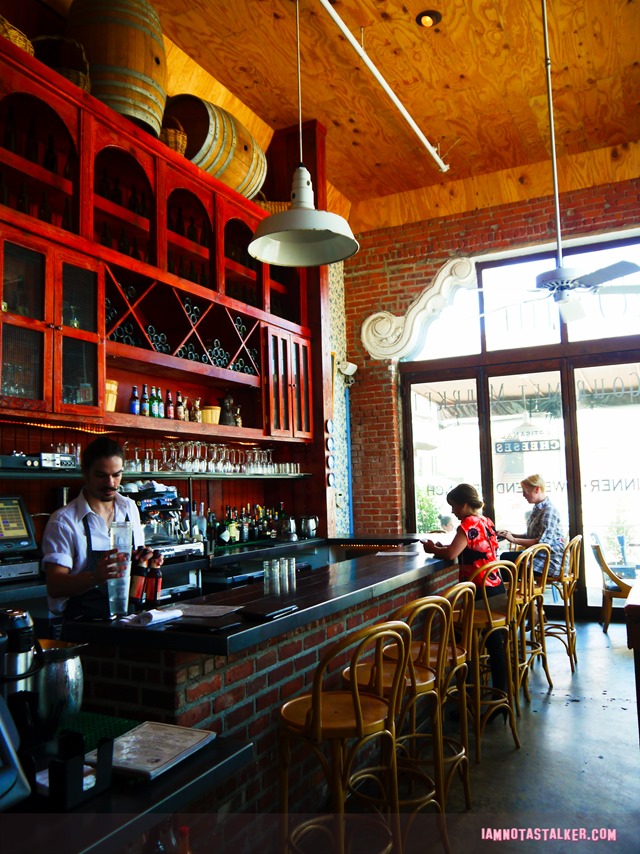 I would give my eye teeth for the reclaimed wood table pictured below.  I so want it for my apartment!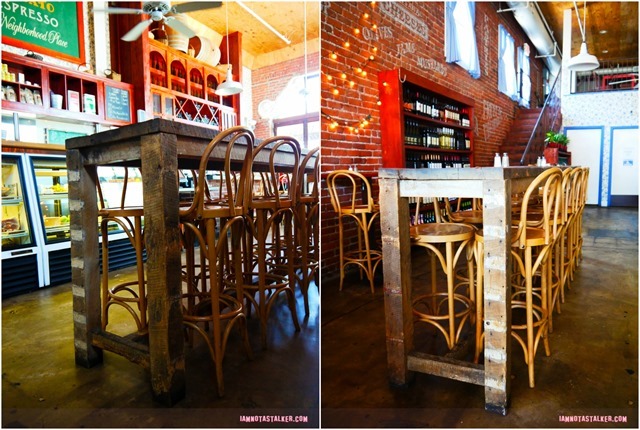 The combination gourmet market/restaurant/wine and cheese bar offers a pretty spectacular menu (50+ wines by the glass!), but, sadly, Mike and I did not get a chance to eat while we were there.  I am definitely planning a re-visit with the Grim Cheaper in the near future, though.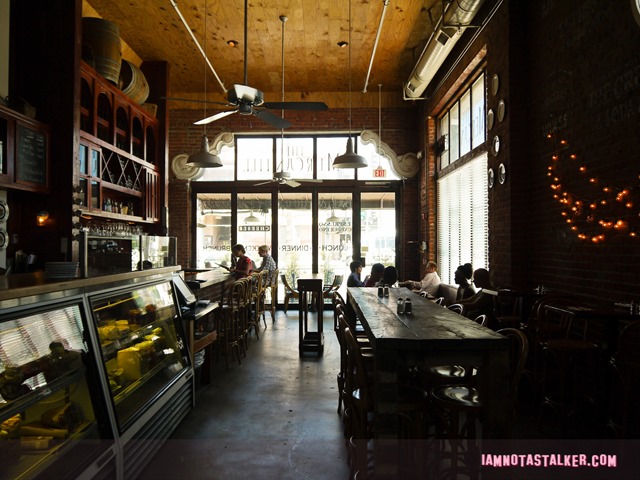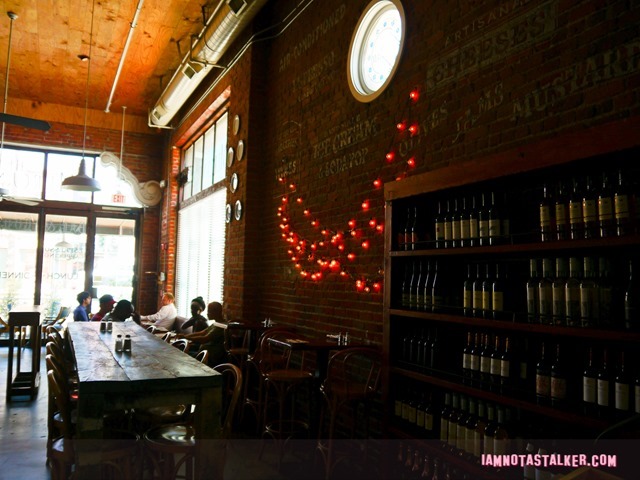 You can check out a photograph of what the exterior of the building looked like prior to The Mercantile opening here.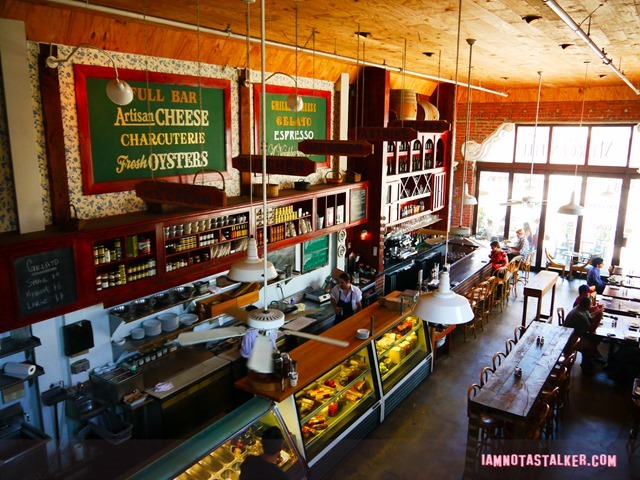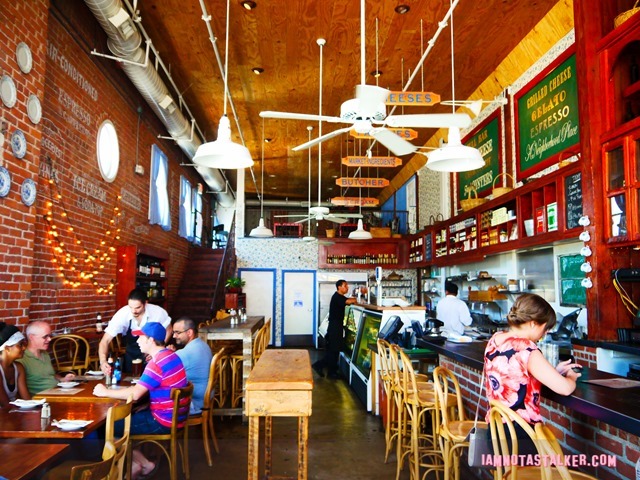 In the "Letting It Go" episode of Major Crimes, The Mercantile was where Detective Amy Sykes (Kearran Giovanni) took rape victim/murder suspect Corporal Laura Day (Nikki DeLoach) for a cup of coffee to sober her up.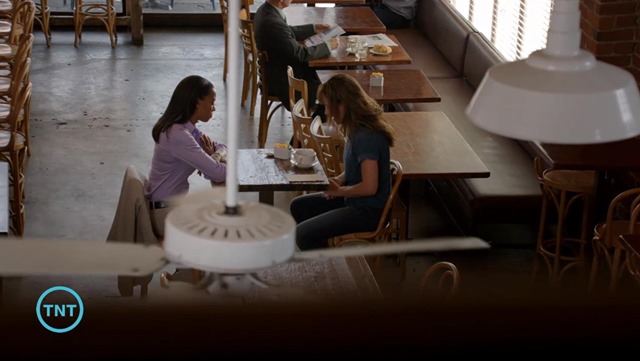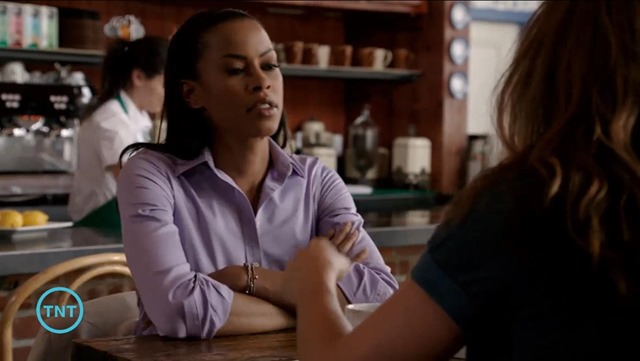 As you can see below, The Mercantile's name and signage was visible in the scene, which is how I recognized it.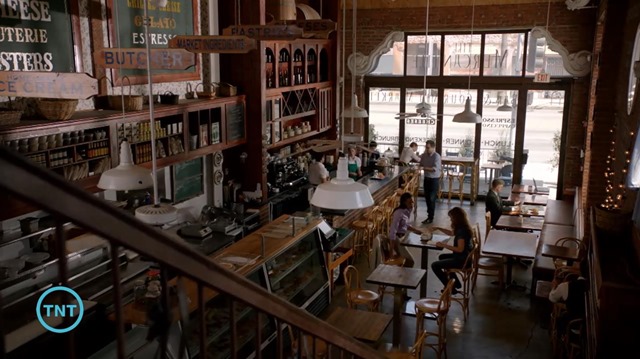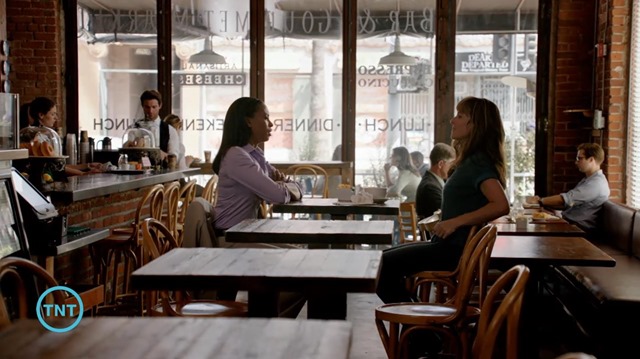 The Mercantile was also very briefly featured in the Season 3 episode of Scandal titled "We Do Not Touch the First Ladies" as Darcy's Cafe, the spot where David Rosen (Joshua Malina) went to meet a reporter and wound up being kidnapped.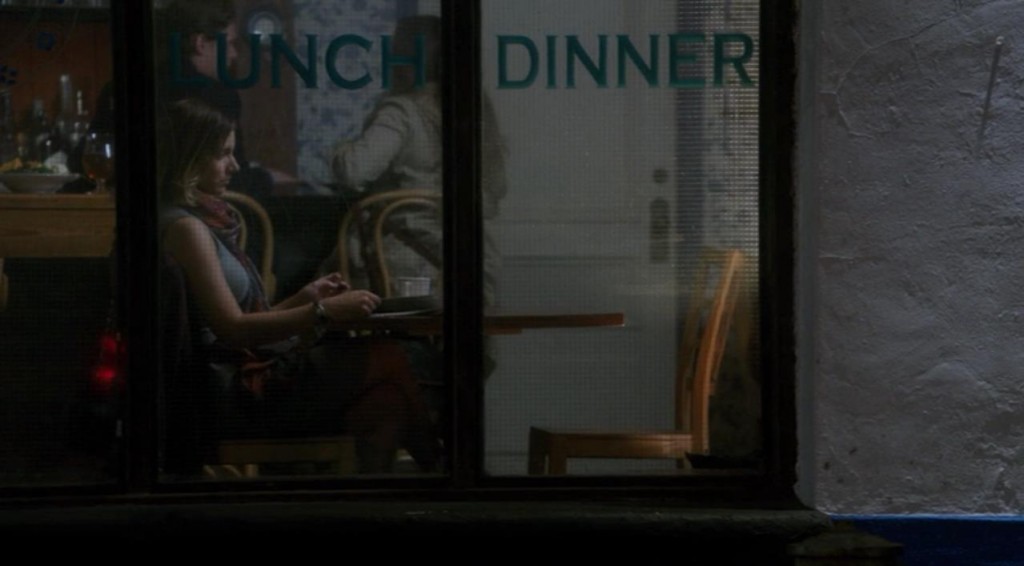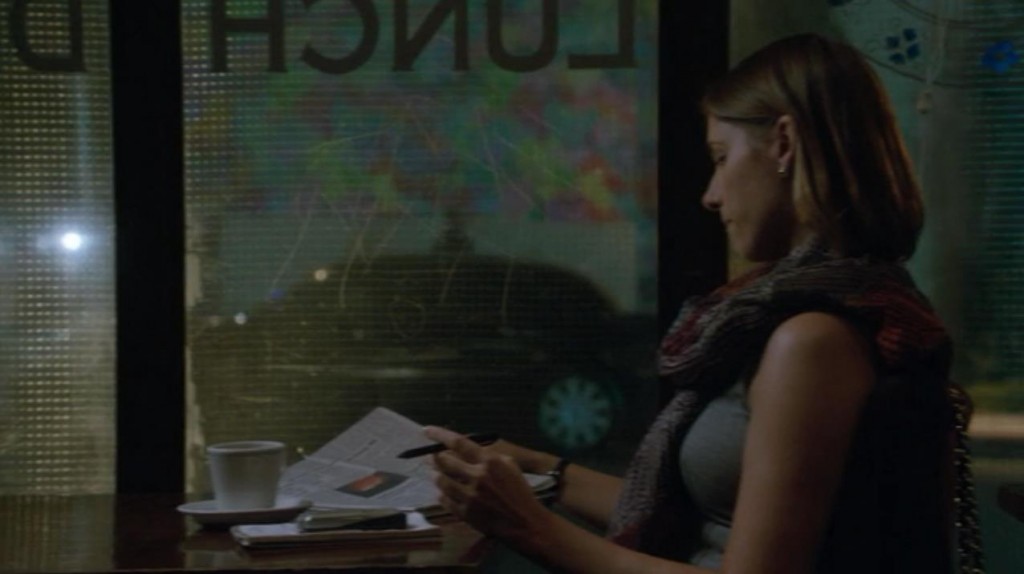 Speaking of Major Crimes, I am dying to track down the motel that was used in the series' Season 3 promotional photographs.  Does anyone happen to recognize it or know where it is?  I have a feeling that the structure might have been digitally altered for the picture, but I would love to find it nevertheless.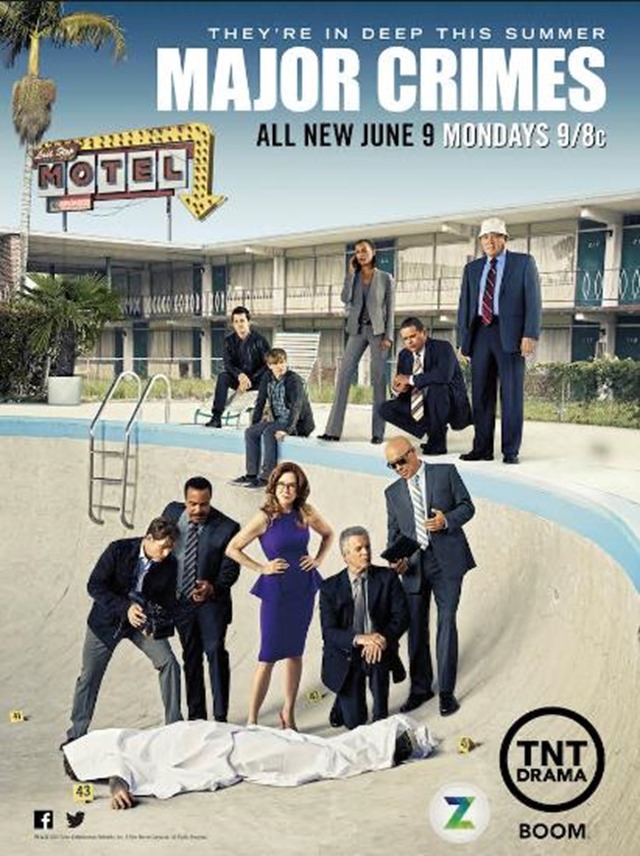 For more stalking fun, be sure to follow me on Facebook, Twitter, Instagram and Los Angeles magazine online.  And you can check out my other blog, The Well-Heeled Diabetic, here.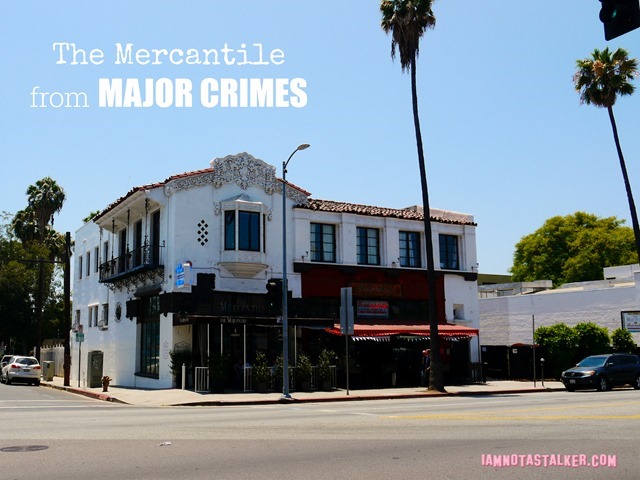 Until next time, Happy Stalking! 

Stalk It: The Mercantile, from the "Letting It Go" episode of Major Crimes, is located at 6600 Sunset Boulevard in Hollywood.  You can visit the eatery's official website here.
82137