Café Figaro from "Jerry Maguire"
Jul 9th, 2014 | By
Lindsay
| Category:
Movie Locations
Today's post is a long time in the making.  Off and on for years now I have been trying to track down the restaurant where Jerry Maguire (Tom Cruise) got fired in the 1996 romcom of the same name.  I decided to actively revisit the search a couple of weeks ago and, this time, got Mike, from MovieShotsLA, involved.  He wound up finding the place shortly thereafter.  As it turns out, Jerry was let go from Sports Management International while at Café Figaro at 9010 Melrose Avenue in West Hollywood.  Sadly, the eatery was shuttered in 1997, but Mike and I headed right on out to stalk its former location nonetheless.
Mike pinpointed the locale thanks to the unique trees visible outside of the restaurant during the firing scene.  Those trees can only be found on a few streets in the L.A. area, one of which is Melrose Avenue.  So he began his search at the start of Melrose (just east of where it intersects with North Doheny Drive) and, sure enough, found the right spot within a matter of minutes.  The only trouble was, the space had gone through so many iterations in the years since Jerry Maguire had been shot, that it was a bit of a struggle for me to figure out what restaurant had been in operation at the time of the filming.  Finally (after scanning through at least 25 Google search results pages), I came across this 2007 article which stated that an eatery named Café Figaro had once been located at 9010 Melrose Avenue and that its walls had been covered with "ticky tacky newspaper decoupages."  Eureka!  With that information in hand, I did a Google search for "Jerry Maguire" and "Café Figaro" and turned up this post which confirmed the find.  Woot woot!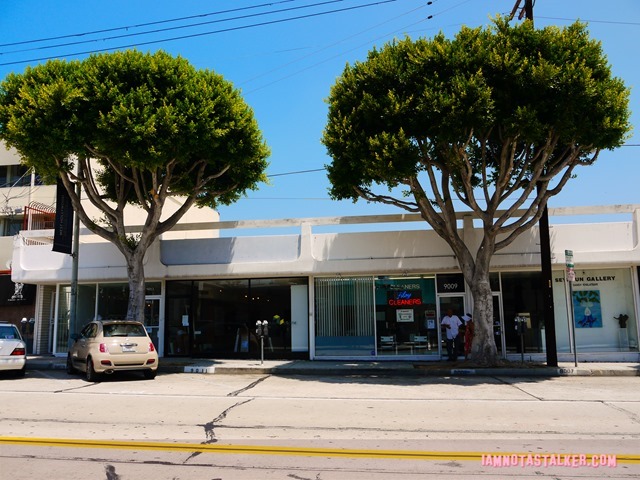 Café Figaro first opened its doors in 1969.  (Apparently, Bill Cosby was one of the initial investors.)  It was founded by Tom Ziegler, who, in the 1950s, had pioneered a coffee shop of the same name on the corner of MacDougal and Bleecker Streets in Manhattan.  When a rent hike forced Tom to close that eatery in 1969, he packed up all of its interior decor and migrated west to Los Angeles where he launched a new, larger Figaro.  You can read a 1970 news article about the L.A. site shortly after its opening here.  (Interestingly, a man named Ben Fishbein re-opened the Manhattan Café Figaro in 1975, six years after Ziegler had been forced out.  The re-vamp proved extremely successful and remained in operation until 2008.  You can read more about the East Coast Figaro's history here.)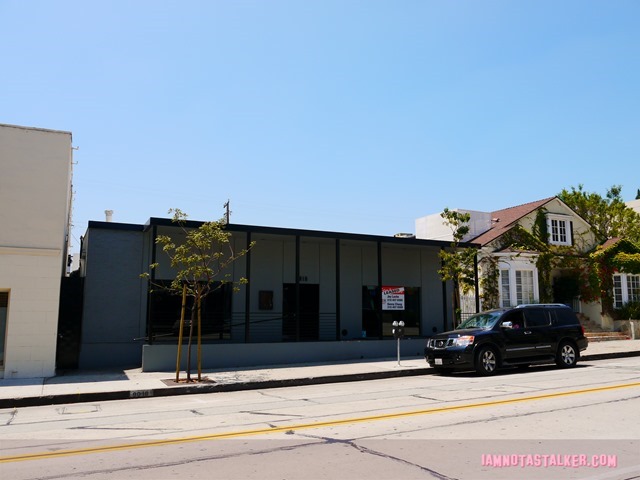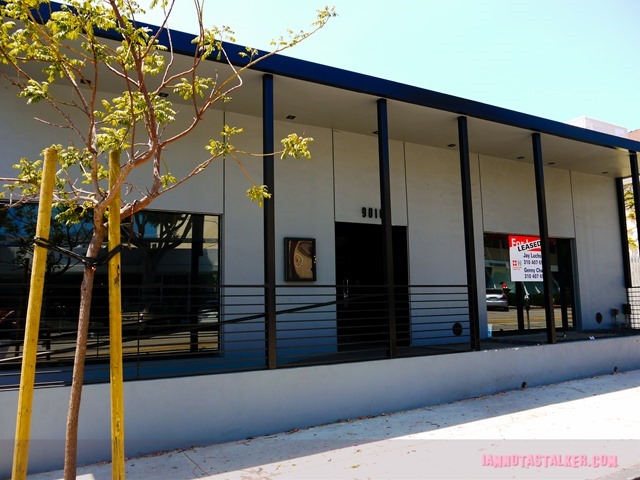 Café Figaro closed down in 1997, a whopping 28 years after its founding.  The interior of the space was subsequently gutted and the Kass Bah steakhouse, which you can see of a photograph of here, opened in its place.  By the summer of 2001, the Kass Bah had called it quits.  Following that closure, the property went through numerous iterations – it was the Parisian Room, then Santo Coyote and then Murano, prior to which it was completely gutted once again.  When Murano shuttered, the site became The Artichoke's Heart, then, after yet another remodel (this one not as major as the first two, which were complete overhauls), Smoke.  Since Smoke's closing in 2013, the venue has remained vacant.  It absolutely boggles my mind that Mike was able to locate a spot that had not only changed hands no less than six times, but had been completely gutted twice.  Hats off to him!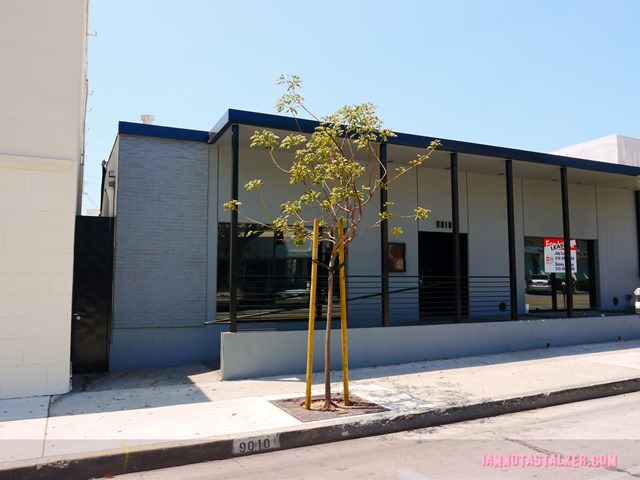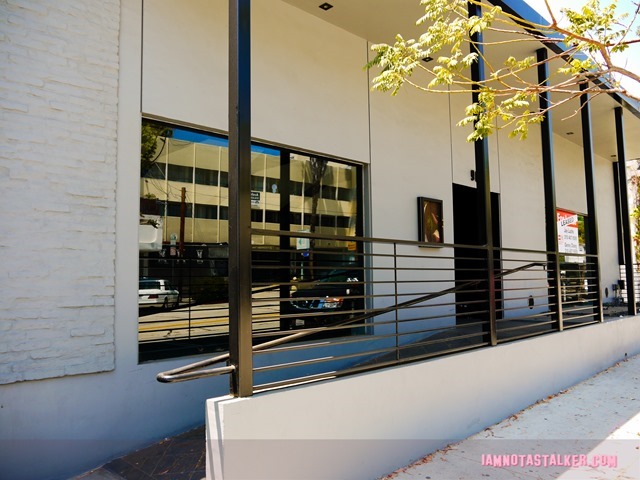 In Jerry Maguire, Café Figaro stood in for Cronin's, the "crowded" restaurant where Bob Sugar (Jay Mohr) rather comically fired Jerry.  During the scene, Bob delivered this diatribe, one of my favorite from the movie – "What about me?  You know what I went through knowing I was gonna have to fire my mentor?  Carrying that around in my head for a week!  Could you get past yourself for a second?"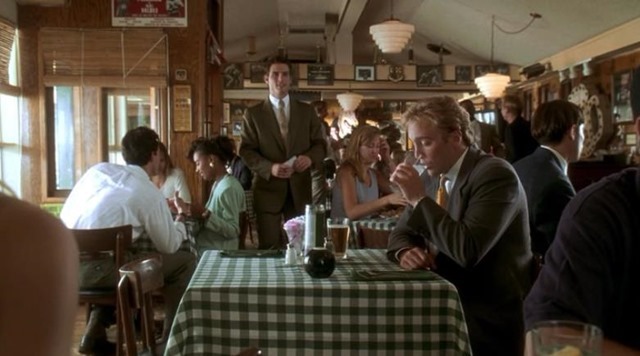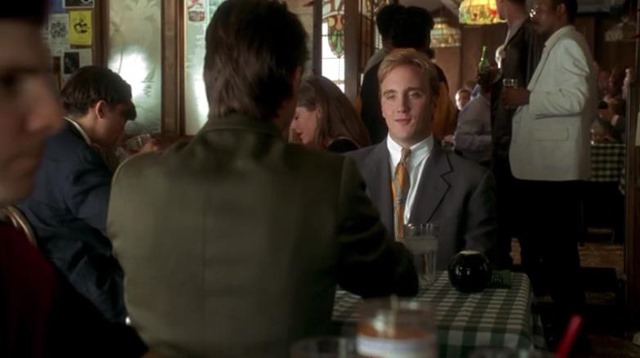 Not surprisingly, while the general structure and set-up remain the same, the restaurant's interior looks completely different today than it did onscreen.  You can check out some photographs of Café Figaro's interior from the early 1970s here and here, though, and see that it did indeed match what appeared in Jerry Maguire.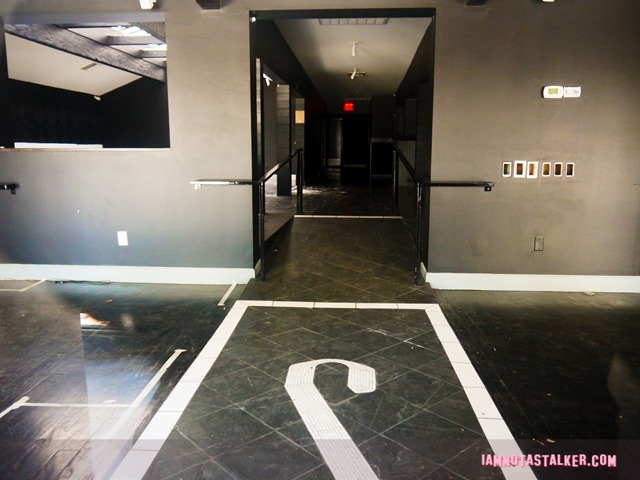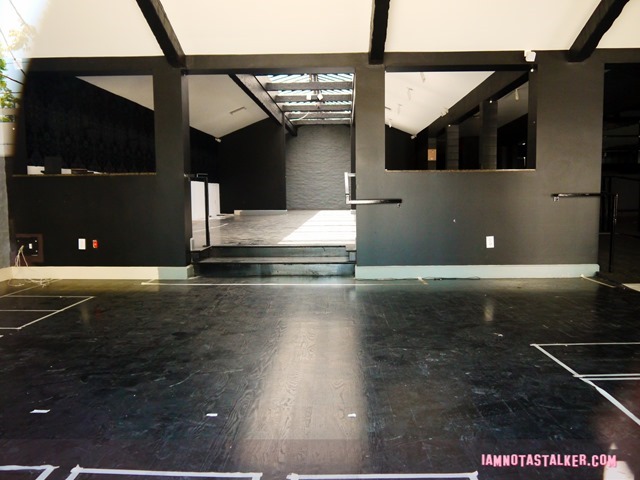 Café Figaro's exterior (which was only seen in a limited view in Jerry Maguire) has also been remodeled since filming took place, but is still somewhat recognizable.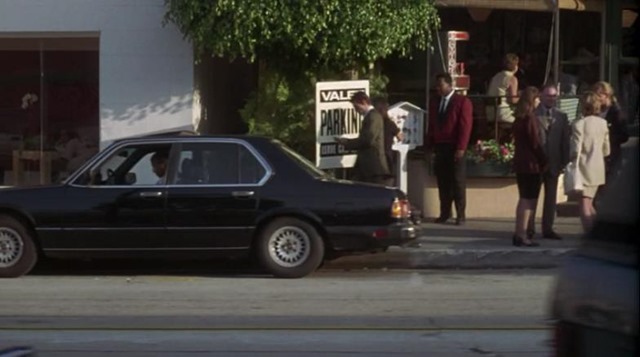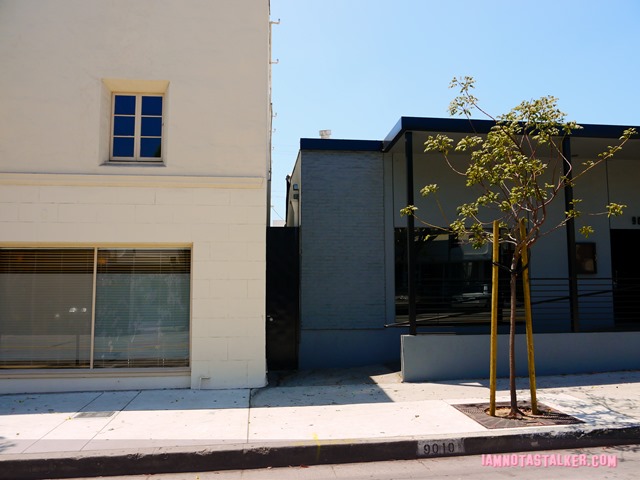 Thankfully, the space across the street, which was a children's gym at the time that Jerry Maguire was filmed, has not changed over the years and still looks pretty much exactly the same as it did onscreen.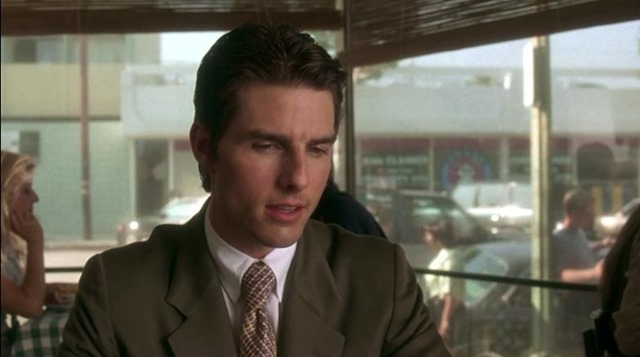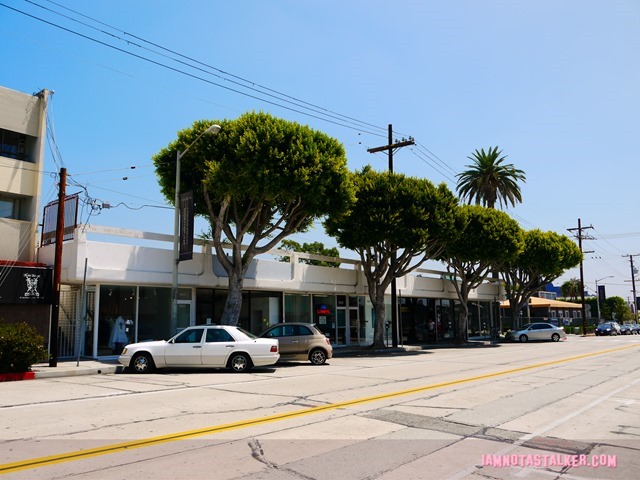 As does the building located next door to Café Figaro, which Jerry rushes by in the scene while on his way back to his office.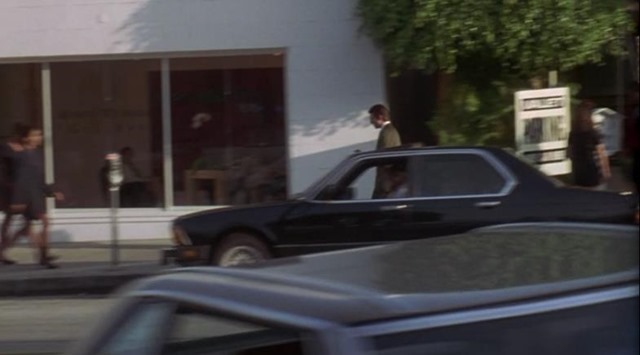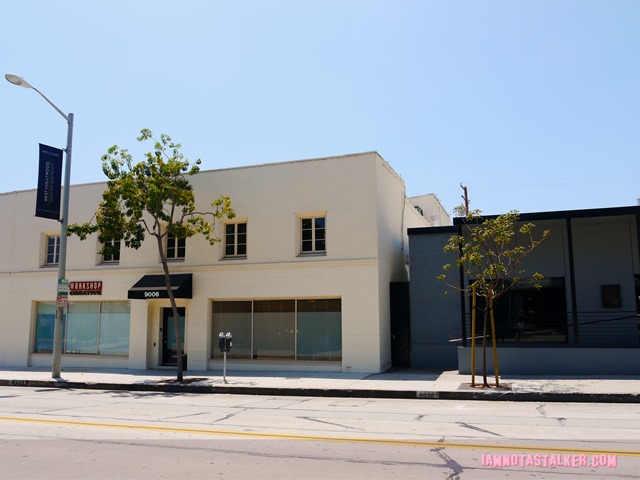 Mike and I were both floored to see that the manhole cover that was shown in the close-up of Jerry running was still there.  Love that!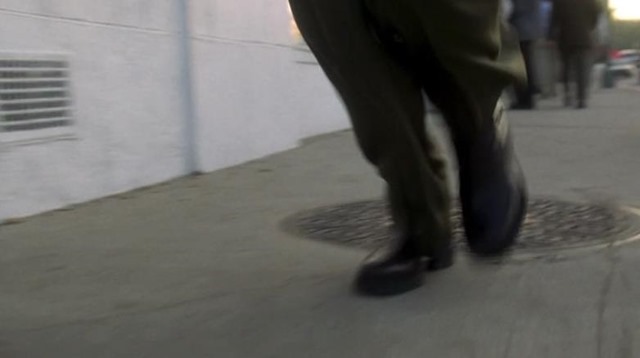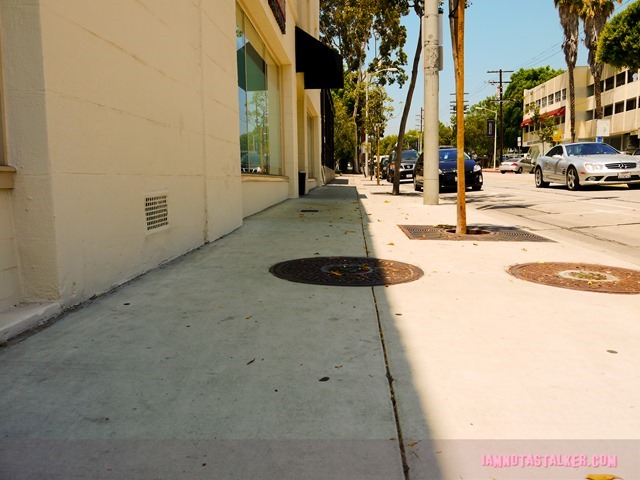 Me doing my best Jerry impersonation.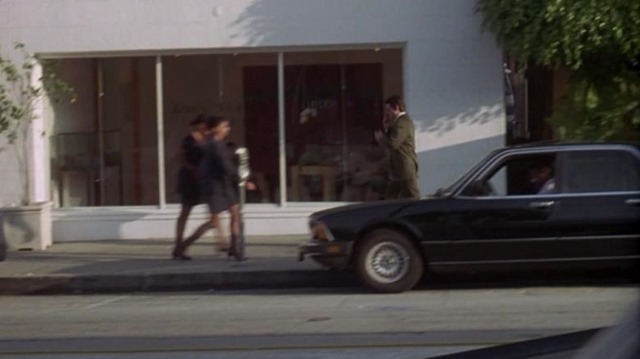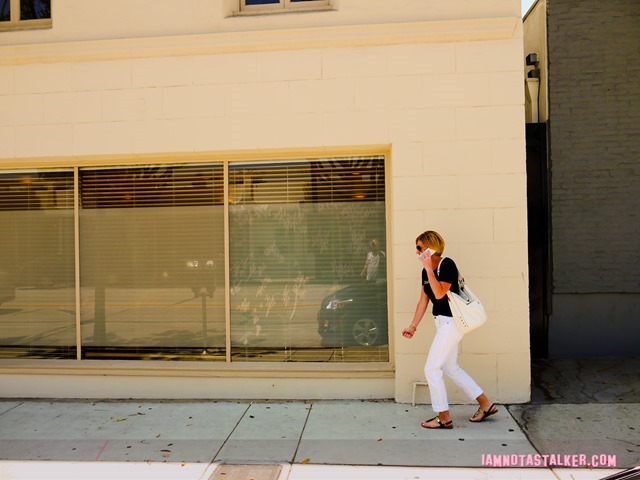 For more stalking fun, be sure to follow me on Facebook, Twitter, Instagram and Los Angeles magazine online.  And you can check out my other blog, The Well-Heeled Diabetic, here
Big THANK YOU to Mike, from MovieShotsLA, for finding this location!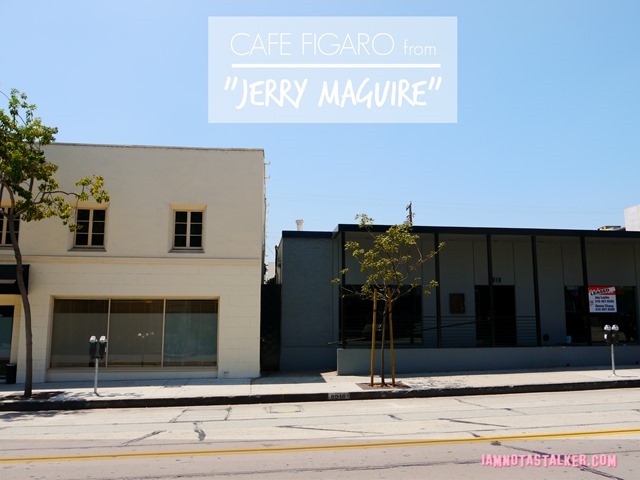 Until next time, Happy Stalking! 

Stalk It: The former Café Figaro space from Jerry Maguire is located at 9010 Melrose Avenue in West Hollywood.  The building that Tom Cruise runs by in the movie is located next door at 9006 Melrose Avenue.  The manhole cover that he walks over can be found just east of that building's front door.
82194