Martin Weir's Mansion from "Get Shorty"
Jul 14th, 2014 | By
Lindsay
| Category:
Movie Locations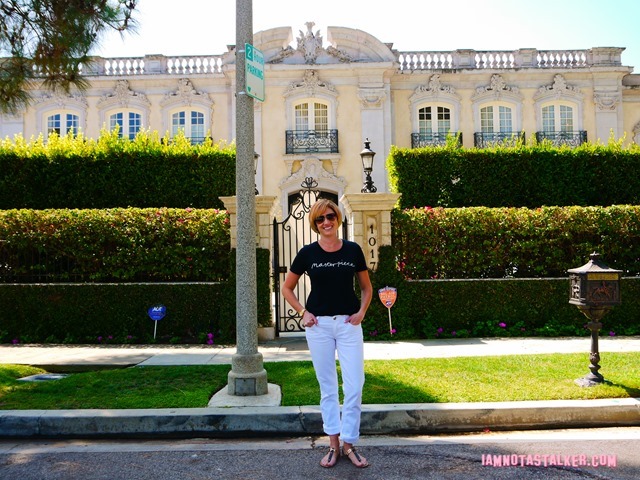 While out and about stalking in Beverly Hills two weeks ago, Mike, from MovieShotsLA, took me on a minor detour to see the mansion where movie star Martin Weir (Danny DeVito) lived in the 1995 comedy Get Shorty.  I LOVE the scene that took place at Martin's pad, so I was beyond excited to finally be seeing it in person.
Towards the beginning of Get Shorty, Chili Palmer (John Travolta) enlists the help of Martin's ex-wife, Karen Flores (Rene Russo), in the hopes that she can get the actor to star in a movie Chili is producing.  Karen agrees to go to Martin's mansion to talk to him and tells Chili that she will meet him afterwards at Abiquiu restaurant in Santa Monica (which I blogged about here).  Instead of waiting for that lunch meeting, though, Chili buys a map of the stars' homes and shows up at Martin's residence at the same time that Karen does.  (A man after my own heart!)  Upon arriving, he says, "I can't believe this map is accurate.  I bought it for ten bucks from a kid sitting in a lawn chair on Sunset."  Love, love, love!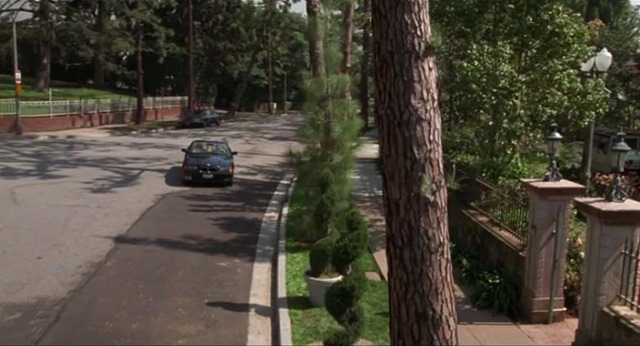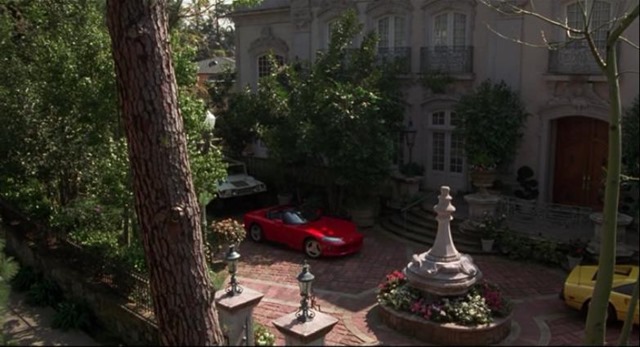 The mansion's front gate was shown several times in the scene.  It was closed when we arrived, but, as you can see below, still looks very similar to how it appeared in the movie.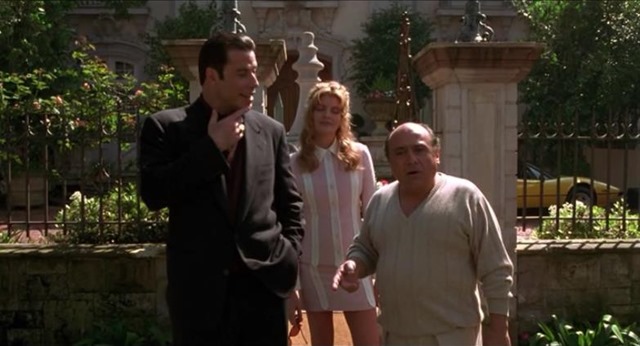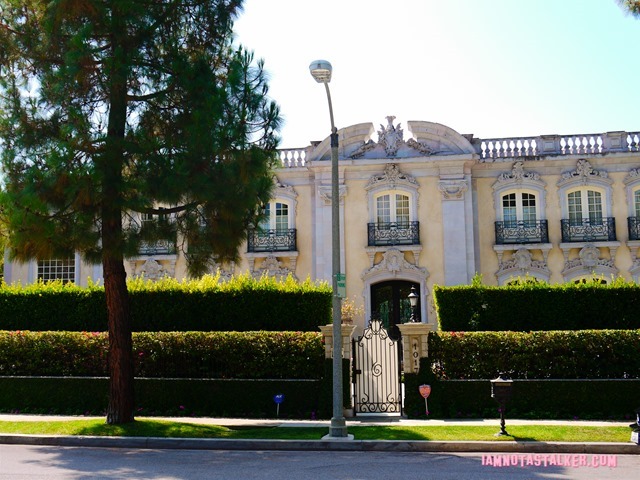 The large, circular fountain-like structure that was stationed just beyond the gate in Get Shorty is no longer there, though, or was, perhaps, never there and was simply just a prop installed for the filming.  Not having the fountain certainly adds more space for cars, which seems to be a pressing need for the current homeowners, as you can see below.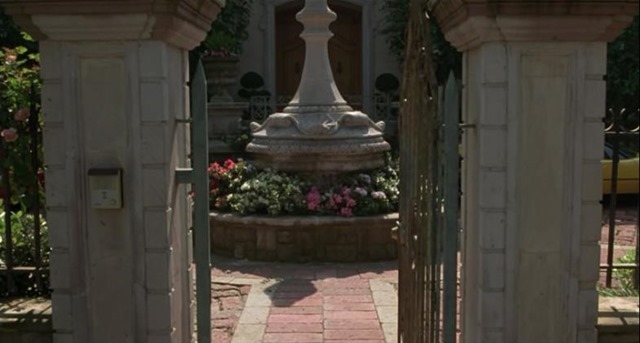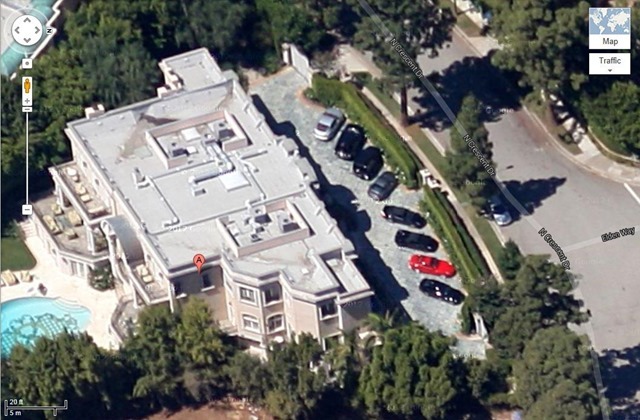 The home's elaborately carved exterior is absolutely stunning – both onscreen and in person.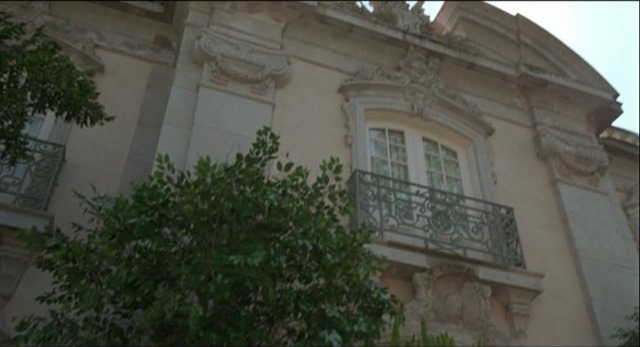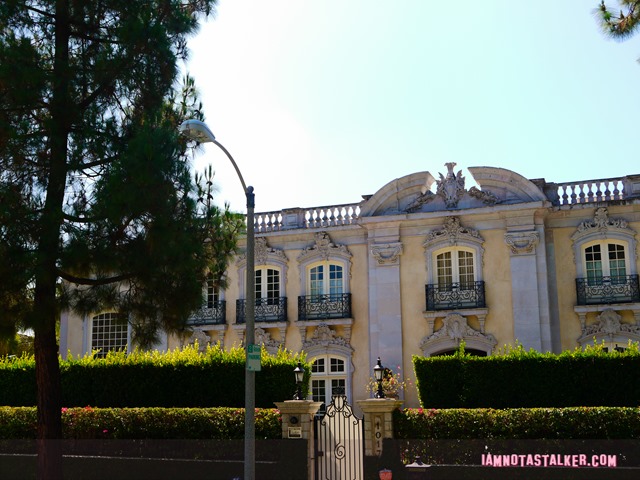 In real life, the 13,913-square-foot pad, which was originally built in 1988, has eight bedrooms, nine baths and a 0.66-acre lot.  It last sold in July 2007 for $14,800,000.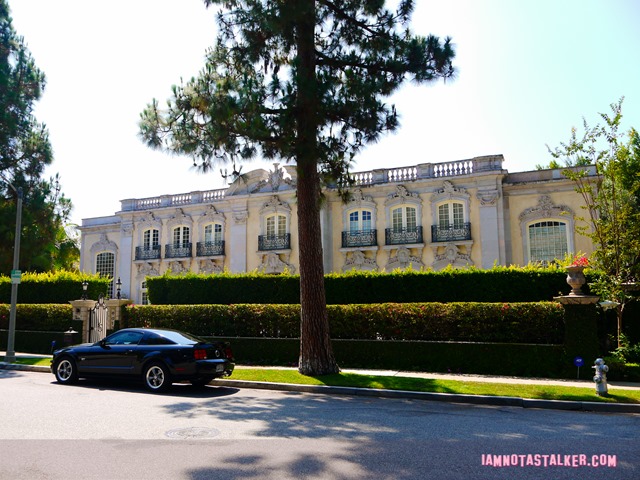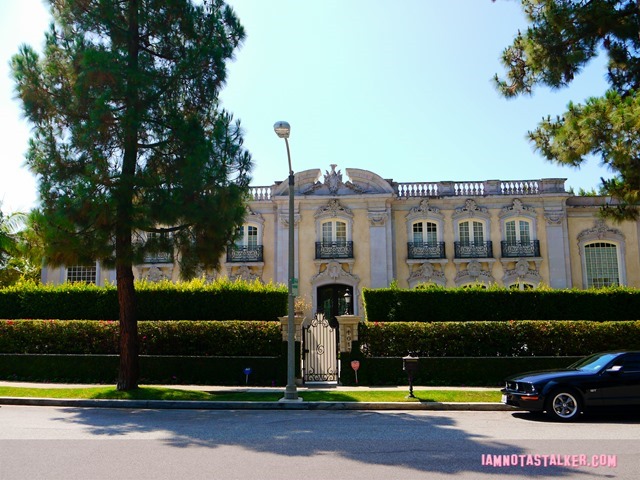 I believe that the manse's real life interior also appeared in Get Shorty, but I was, unfortunately, unable to verify that.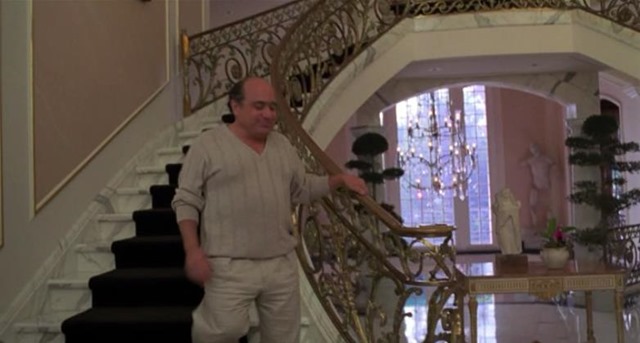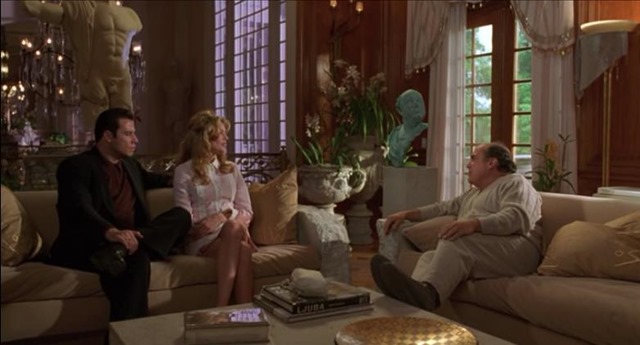 For more stalking fun, be sure to follow me on Facebook, Twitter, Instagram and Los Angeles magazine online.  And you can check out my other blog, The Well-Heeled Diabetic, here.
Big THANK YOU to Mike, from MovieShotsLA, for telling me about this location! 

Until next time, Happy Stalking! 

Stalk It: Martin Weir's mansion from Get Shorty is located at 1017 North Crescent Drive in Beverly Hills.
82327