Paul Pfeiffer's House(s) from "The Wonder Years"
Jul 23rd, 2014 | By
Lindsay
| Category:
TV Locations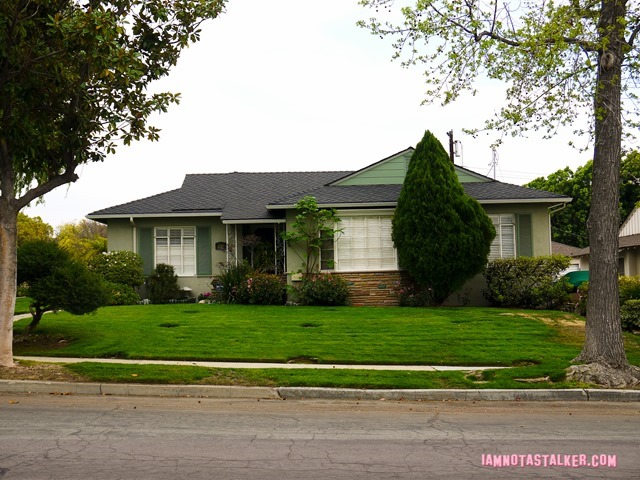 It's official, folks!  The Wonder Years is coming to DVD for the first time ever in October!  The 26-disc boxed set includes all six seasons of the show, plus a cast reunion segment, over 15 hours of bonus footage, a collectible metal locker, two production booklets packed with behind-the-scenes information, a replica yearbook, and Wonder Years magnets.  Sets can be pre-ordered here and there is even an option to purchase a special edition signed by Fred Savage and Danica McKellar!  Um, sign me up!  To celebrate the good news, I thought it would only be fitting to write about a Wonder Years location today – the house (or I should say "houses") where Paul Pfeiffer (Josh Saviano) lived on the hit coming-of-age series.
I found the address of the Pfeiffer residence on the My TWY Yearbook website and stalked it back in February.  It was not until doing research for this post, though, that I realized two different properties had actually been used to portray the family's home on the series.  But more on that later.  The house mentioned on My TWY Yearbook was featured in the Season 5 episode of The Wonder Years titled "Pfeiffer's Choice."  In the episode, Paul's family comes into some money thanks to a lucrative investment and when a jealous Jack Arnold (Dan Lauria) drives by the Pfeiffer home, with his son, Kevin Arnold (Fred Savage), he is irked to see Paul's father, Alvin (John C. Moskoff), driving a brand new humongous John Deere tractor.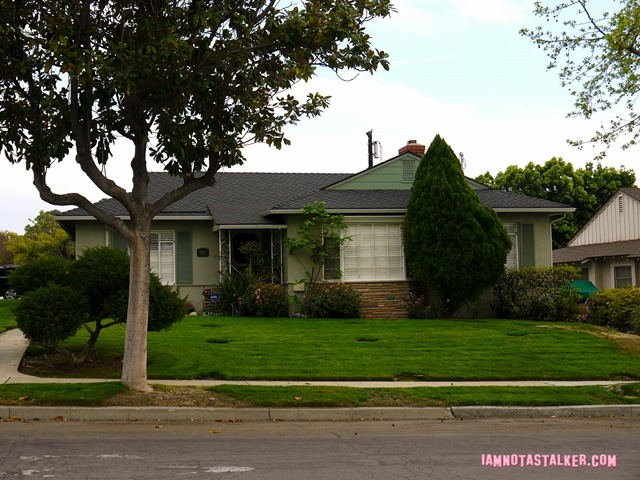 The residence shows up a second time in the episode, in the scene in which Kevin comforts Paul after learning that Alvin has lost all of the money he recently made.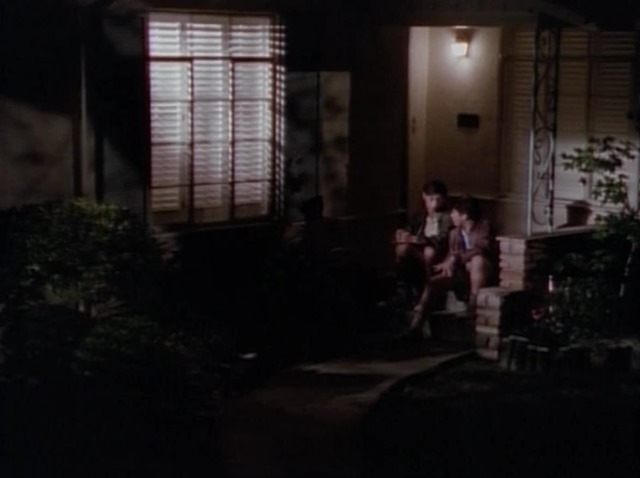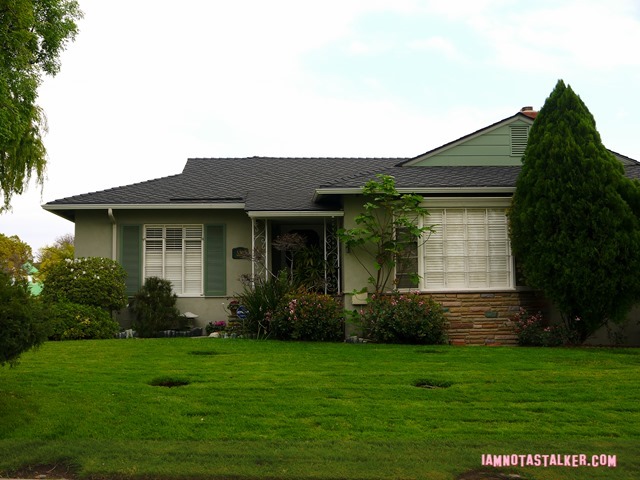 The house used in "Pfeiffer's Choice" can be found at 536 Tufts Avenue in Burbank, just up the street from Winnie Cooper's (Danica McKellar) second home from the series (which I blogged about here).  The 1950-property, which boasts three bedrooms, two baths, 1,651 square feet of living space and a 0.17-acre yard, looks much the same today as it did when The Wonder Years was filmed.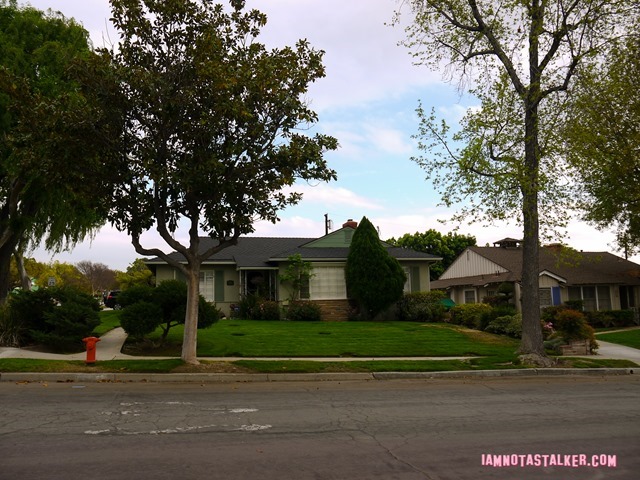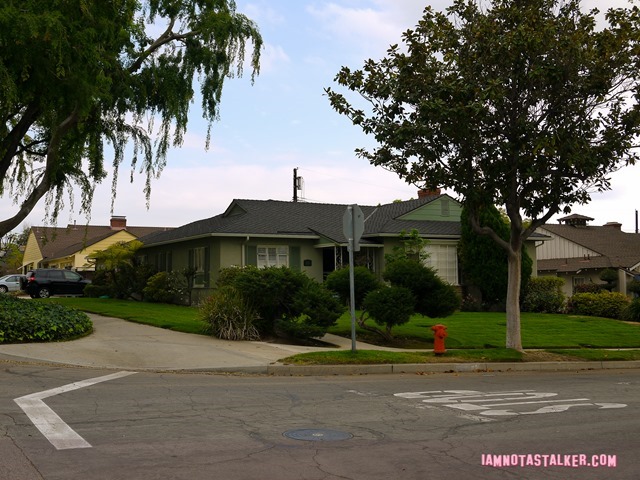 While I was scanning through various episodes making screen captures for this post, I came across Season 6's "Poker" and was shocked to see a different dwelling featured as Paul's.  An address number of 537 was visible in the episode and, because most of The Wonder Years houses are situated in very close proximity to each other, I figured I would most likely find the place on University Avenue, near Kevin Arnold's pad, which is located at 516 University.  (I blogged about it here).  Sure enough, a quick Google search of "537 University Avenue" proved my hunch correct.  Thankfully, fellow stalker Chas, of the ItsFilmedThere site, had recently taken some photographs of the residence (on account of its appearance in an episode of ER) and loaned them to me for this post.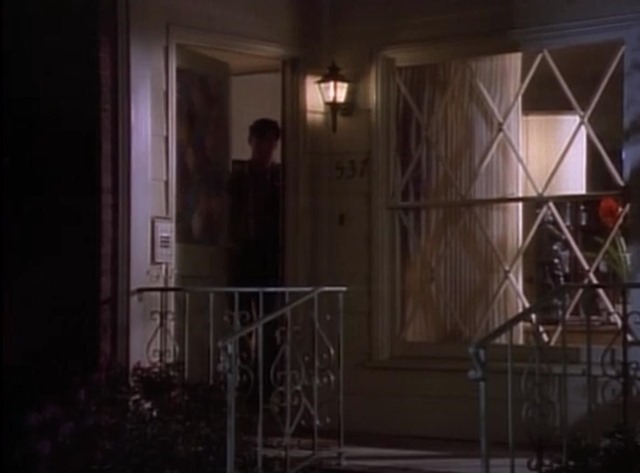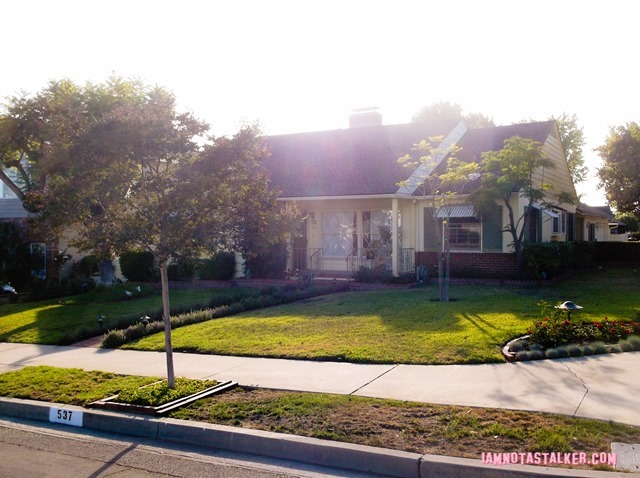 Why two different properties were used is anybody's guess.  Even odder is the fact that the two Pfeiffer residences are located directly next door to each other!  (Truth be told, there might have been more properties masquerading as the Pfeiffer home over the years.  I am still only on Season 2 of my binge-watch of the series, though, so I cannot say for certain either way.)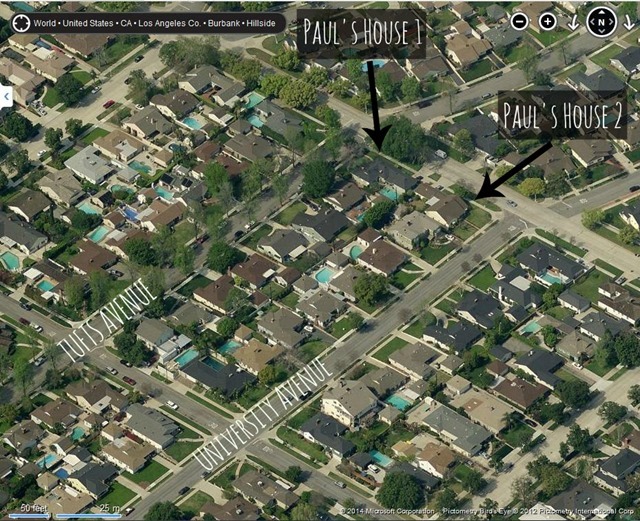 In real life, Paul's house from "Poker" was built in 1949 and features two bedrooms, two baths, 1,742 square feet and a 0.17-acre lot.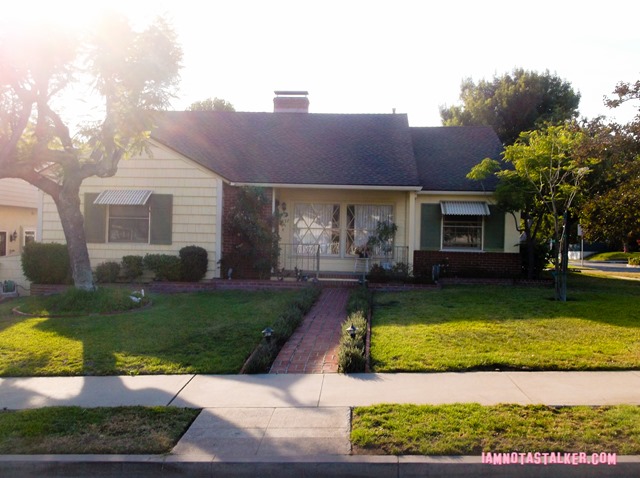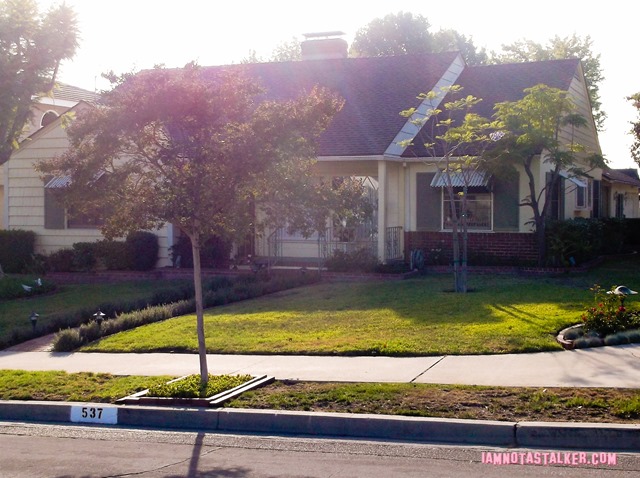 As I mentioned earlier, the same residence was also featured in an episode of ER.  It popped up in Season 4's "Fathers and Sons" as the home of Dr. Mark Greene's (Anthony Edwards) parents.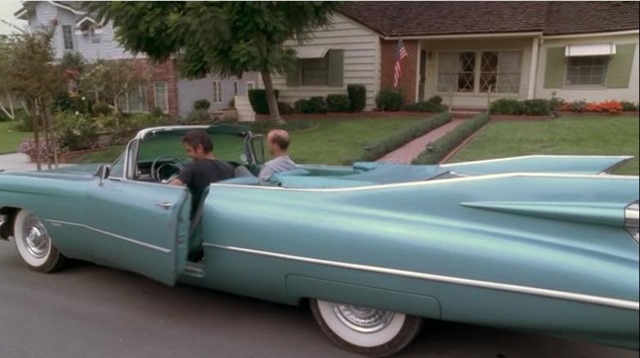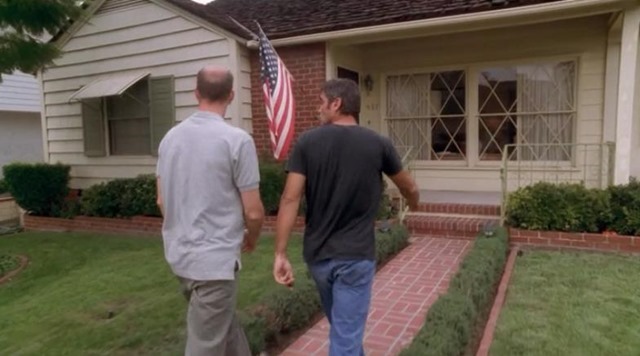 The real life interior of the property also appeared in the episode and, while fairly non-descript, my head just about exploded upon seeing the kitchen.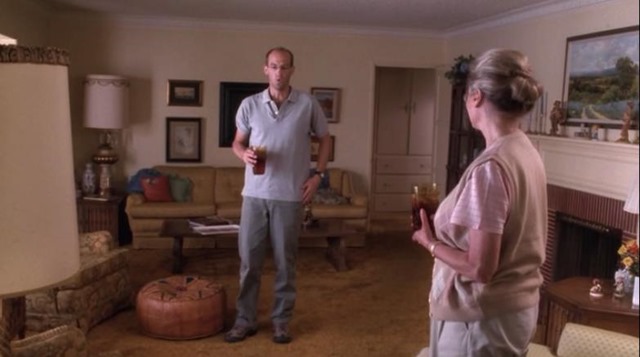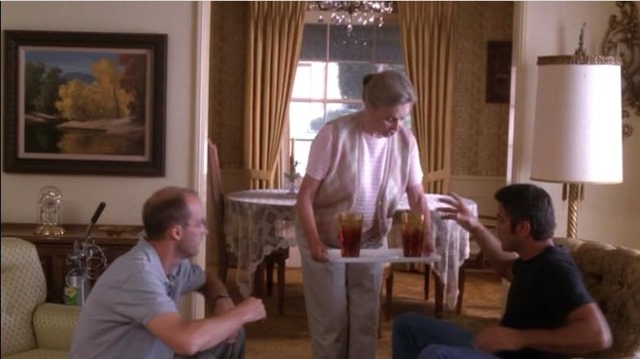 The kitchen from ER is an almost exact match to the Arnold's kitchen from the pilot episode of The Wonder Years!  (The Wonder Years pilot made use of the actual interior of the 516 University Avenue home and, after the series got picked up, a set based on it was constructed for all subsequent filming.)
I guess the resemblance should not have come as such a surprise to me being that the two homes are located on the same street, share similar exteriors and were most likely constructed by the same builder.  I was still shocked (and delighted!) when I noticed it nonetheless.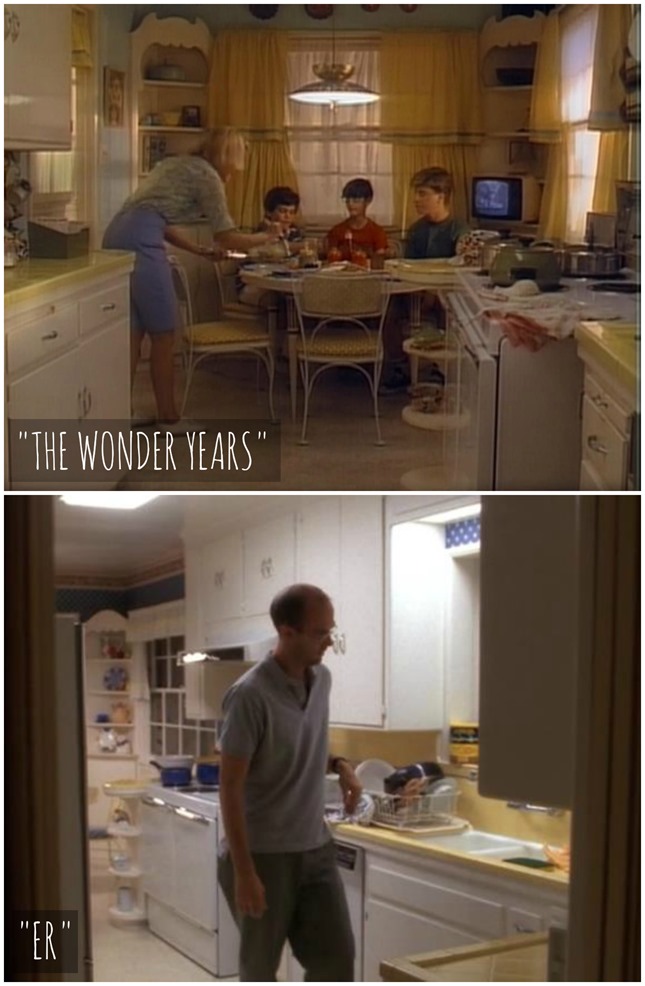 For more stalking fun, be sure to follow me on Facebook, Twitter, Instagram and Los Angeles magazine online.  And you can check out my other blog, The Well-Heeled Diabetic, here.
Big THANK YOU to Chas, from the ItsFilmedThere website, for providing the photographs of Paul's second house that appear in this post.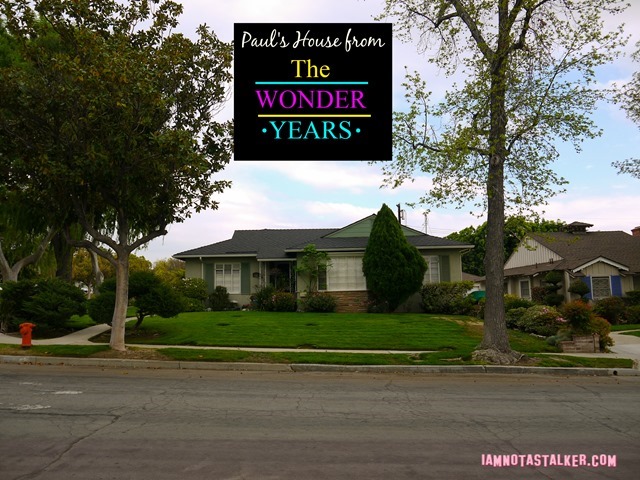 Until next time, Happy Stalking!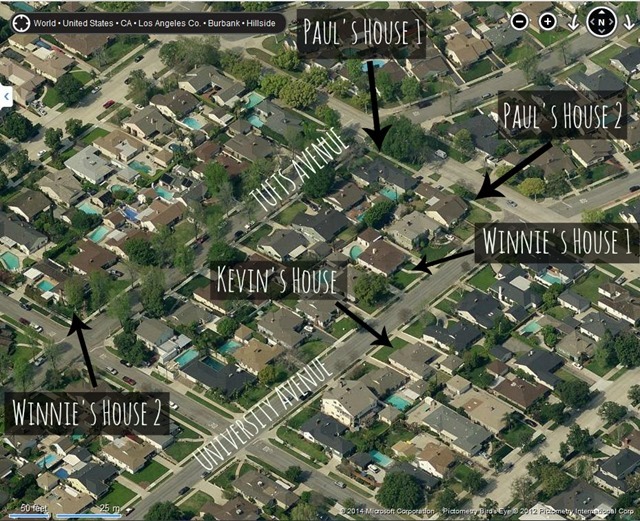 Stalk It: A map of The Wonder Years neighborhood is pictured above.  Paul Pfeiffer's first house is located at 536 Tufts Avenue in Burbank.  Paul's second house can be found next door at 537 University Avenue.  Winnie Cooper's first home is located at 525 University Avenue.  Winnie's second home can be found at 501 Tufts Avenue.  And Kevin Arnold's residence is located at 516 University Avenue.
82513