Malibu Café at Calamigos Ranch
Aug 11th, 2014 | By
Lindsay
| Category:
90210 & Beverly Hills, 90210 Filming Locations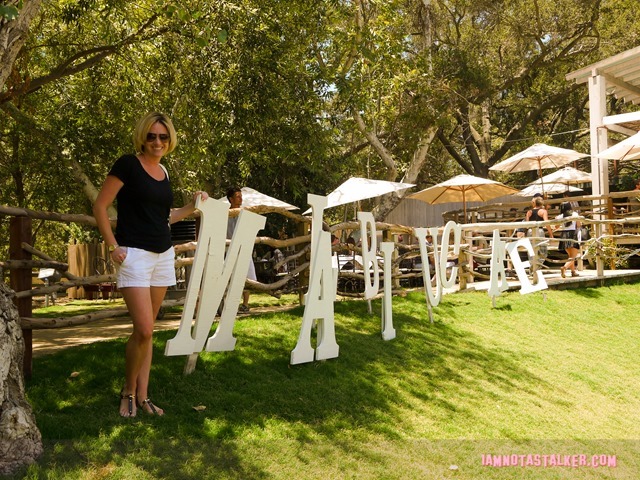 The Grim Cheaper and I recently headed out to the 'Bu to grab a bite to eat at the Malibu Café at Calamigos Ranch and walked away with not only a new favorite restaurant, but an addition to my Must-Stalk List.  Mike, from MovieShotsLA, had told me about Calamigos Ranch years ago because of its appearance in a couple of Beverly Hills, 90210 episodes.  And though it took me a while to stalk the place, it was definitely worth the wait.
Calamigos Ranch was founded in 1947 by Navy veteran J. Grant Gerson and his wife, Helen, on a 15-acre plot of land nestled at the foothills of the Santa Monica Mountains.  Gerson originally called the property Calamigos Star C Ranch ("Calamigos" is an Indian word meaning "come as my brother, come as my friend") and operated a year-round Old West-themed children's camp there for over three decades.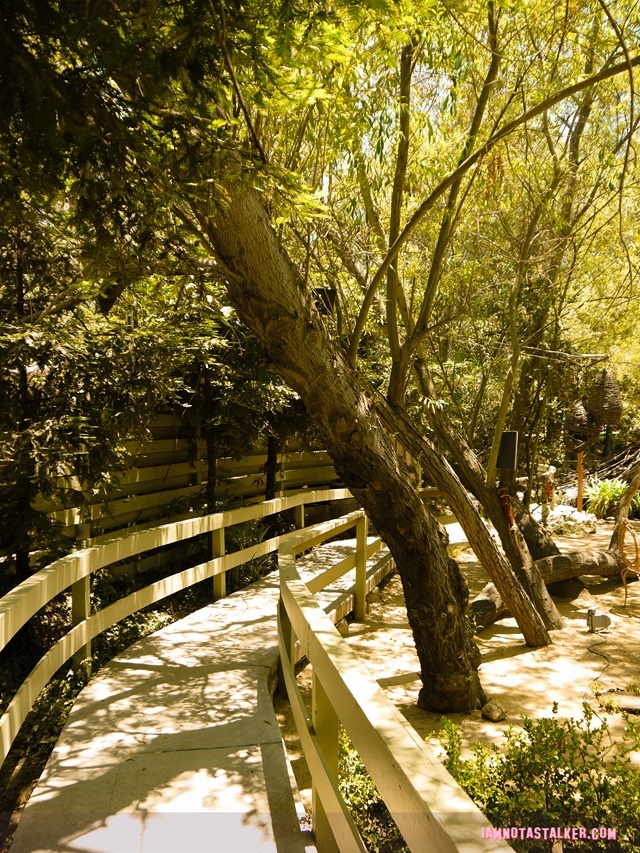 As more residences started popping up near what was once his rural property, Gerson decided to purchase several plots of adjoining land.  Today, Calamigos Ranch, which is still run by the Gerson family, is comprised of a whopping 120 acres and is utilized mainly as a special events venue.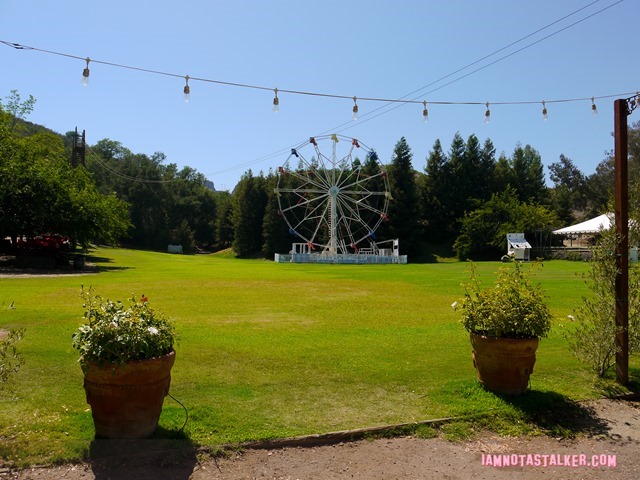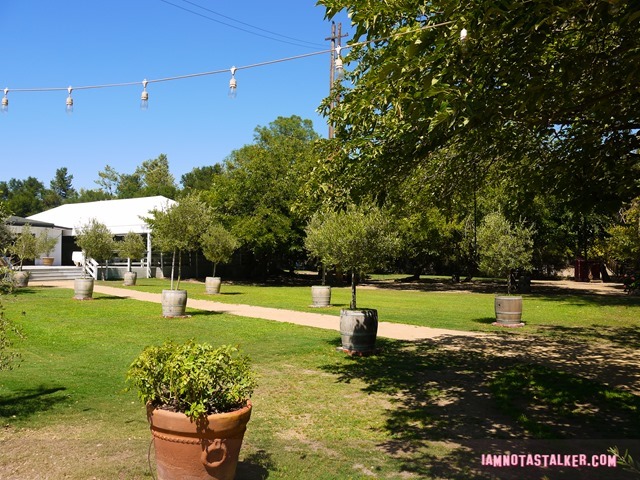 The ranch is an extremely popular wedding location (there were three taking place on the premises the day we were there!).  In fact, my favorite actor, Matt Lanter, married one of my favorite bloggers Angela Lanter at Calamigos on June 14th, 2013.  You can see pictures of their nuptials here.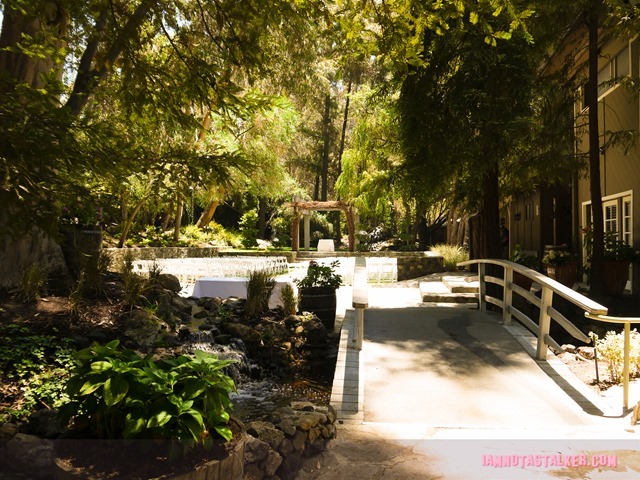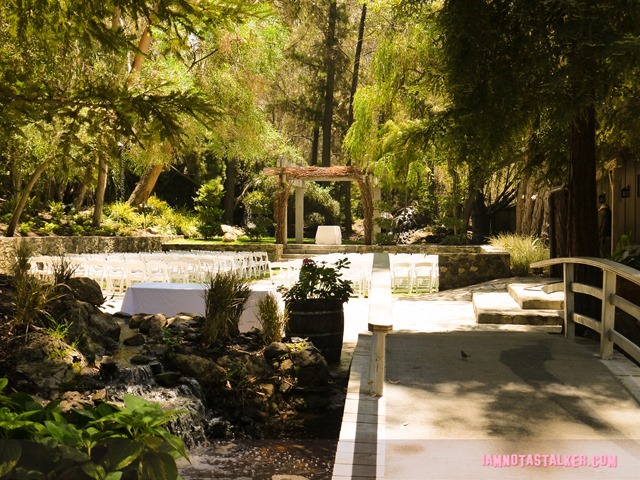 As we walked through the ranch's massive grounds making our way to Malibu Café, I was stunned at how gorgeous the property is and became just a wee bit obsessed with the twinkle-light-draped trees pictured below.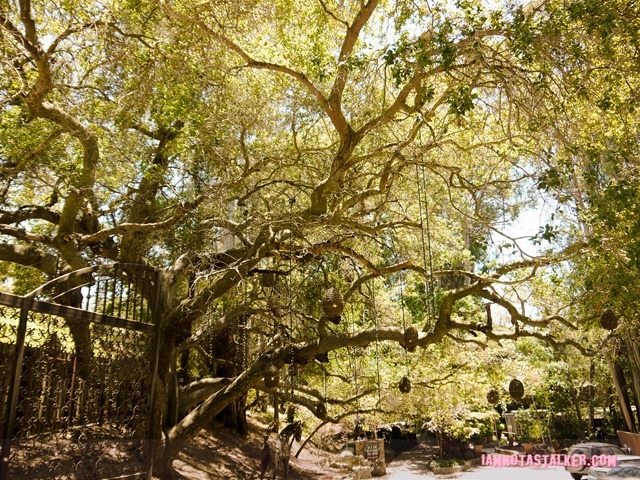 Calamigos Ranch has a very rustic feel to it and I mean that in the best possible way.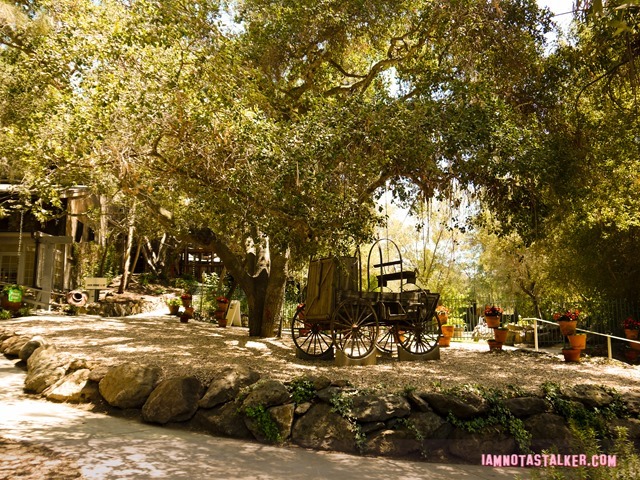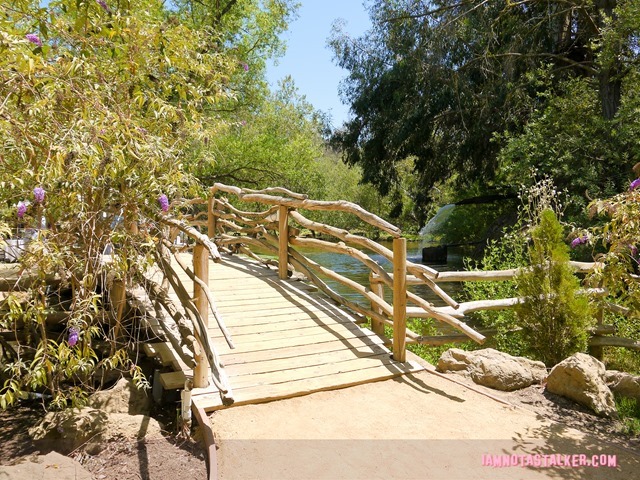 Even the designated smoking area is picturesque!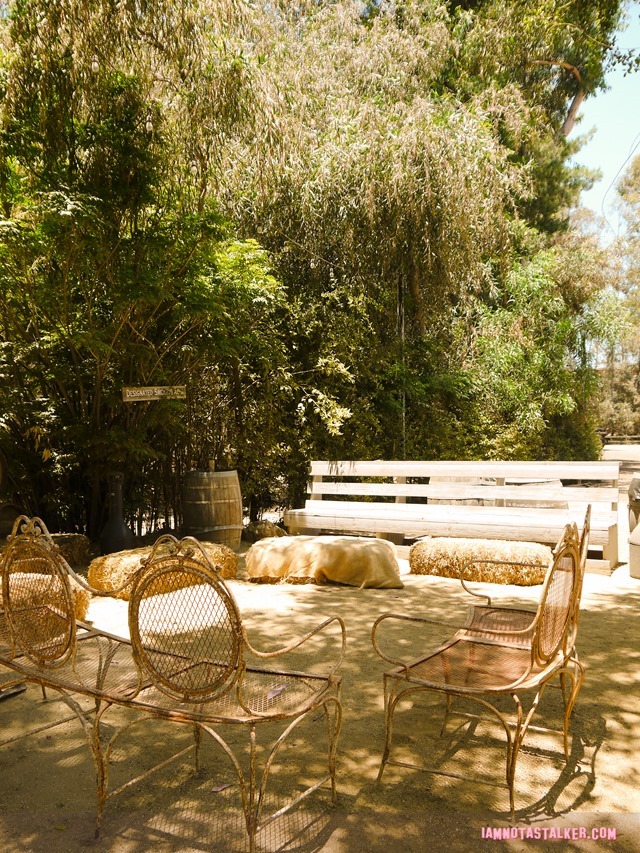 Malibu Café, which sits at the center of the property, is a more recent addition to the ranch.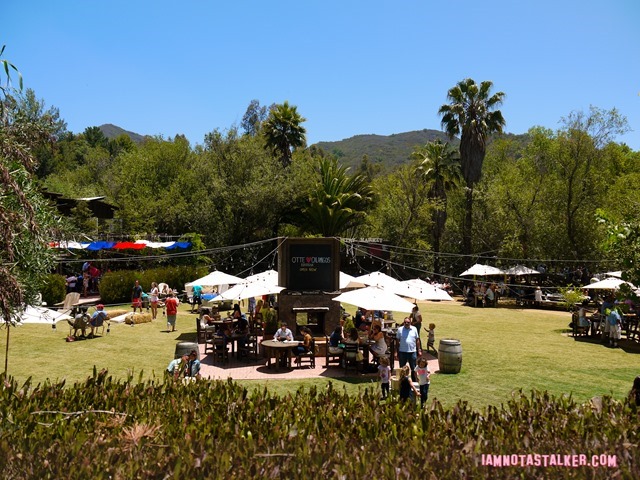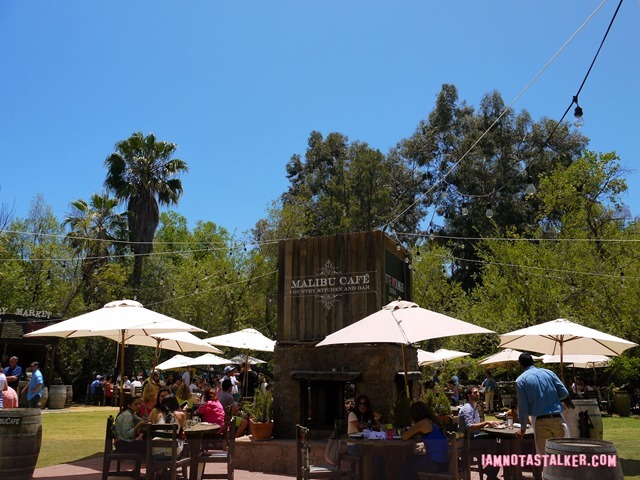 And while food is served there (excellent food, might I add) and the dining areas are uniquely stunning . . .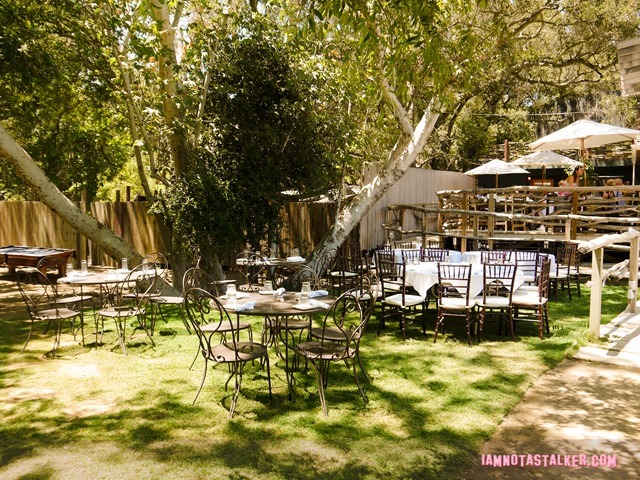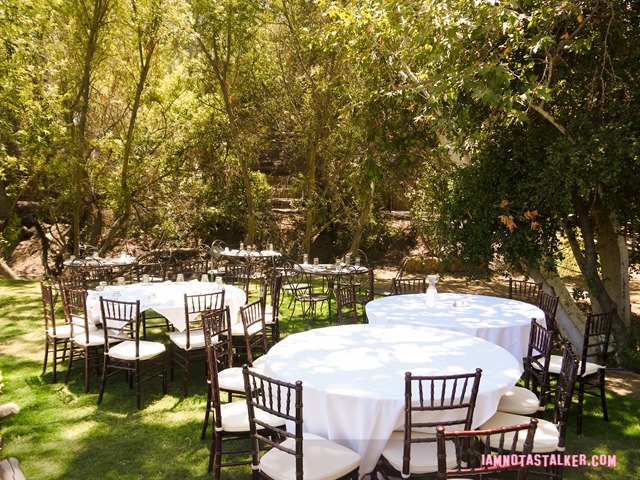 . . . to classify the place simply as a restaurant would be doing it a disservice.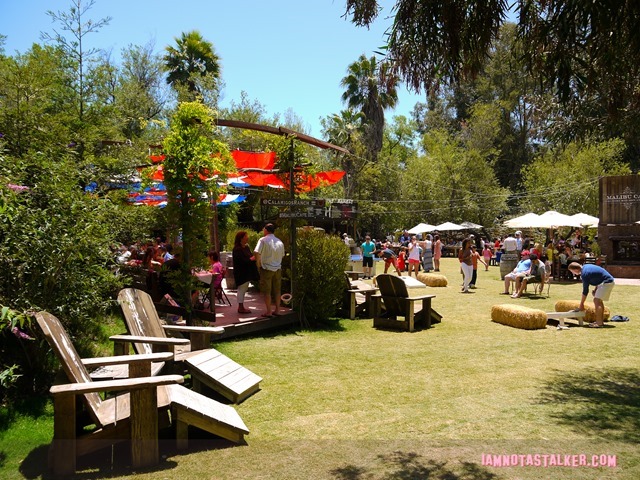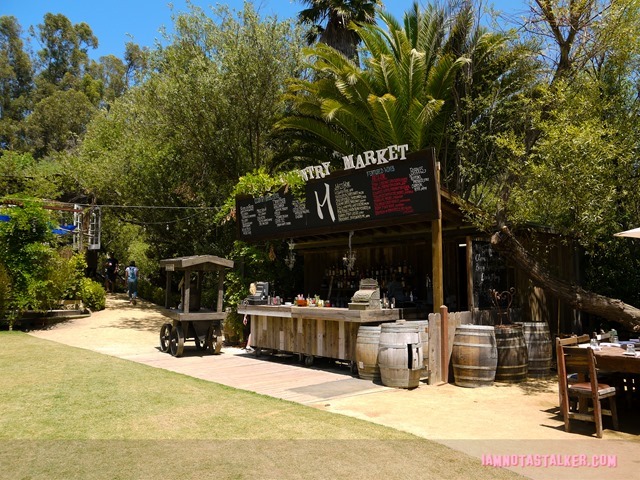 Malibu Café is more of a gathering space, with games for both adults and kids . . . .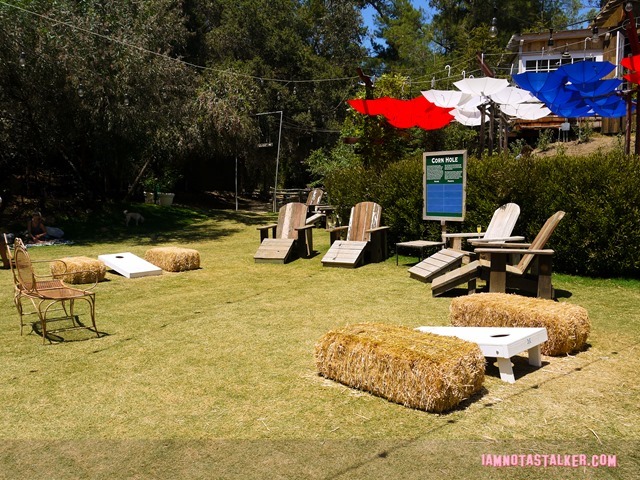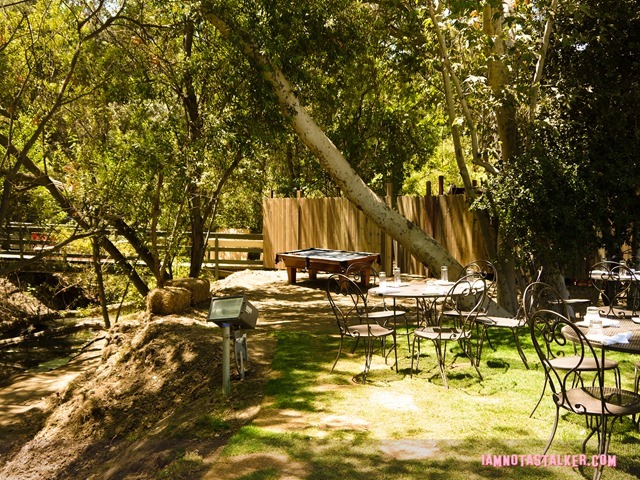 . . . tucked away spots reserved for quiet reflection . . .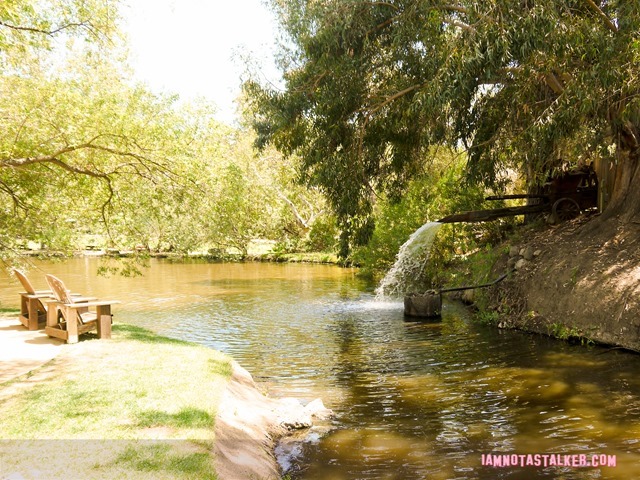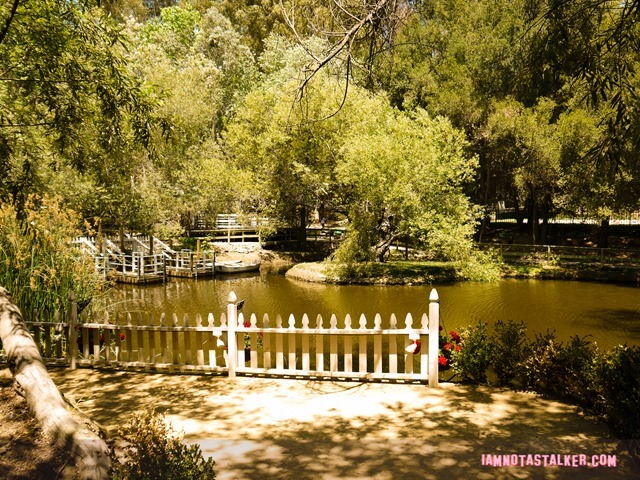 . . . and meandering waterways.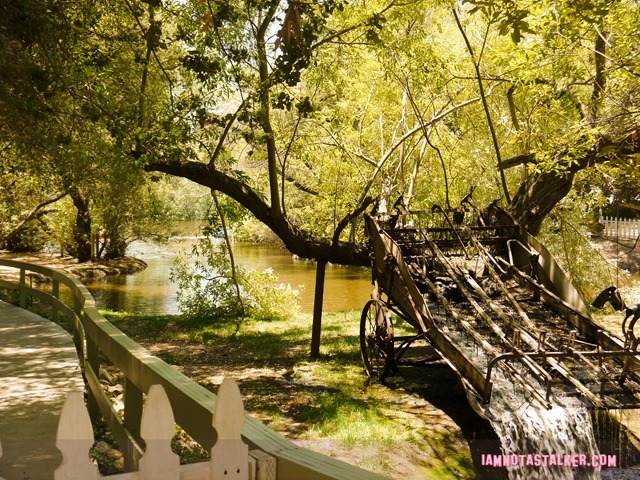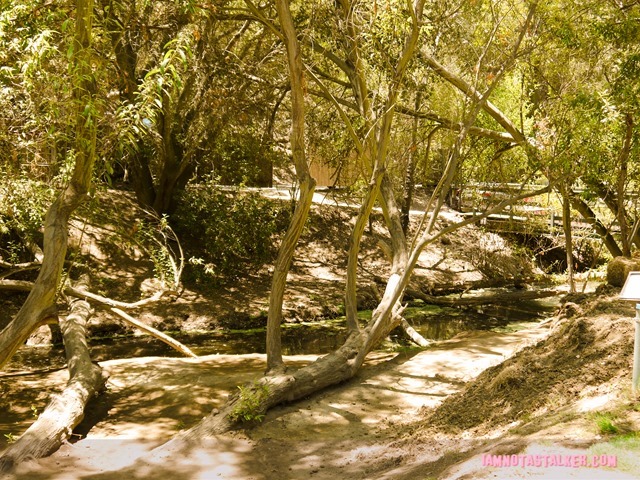 There is even a boat launch onsite that offers pedal boat rentals!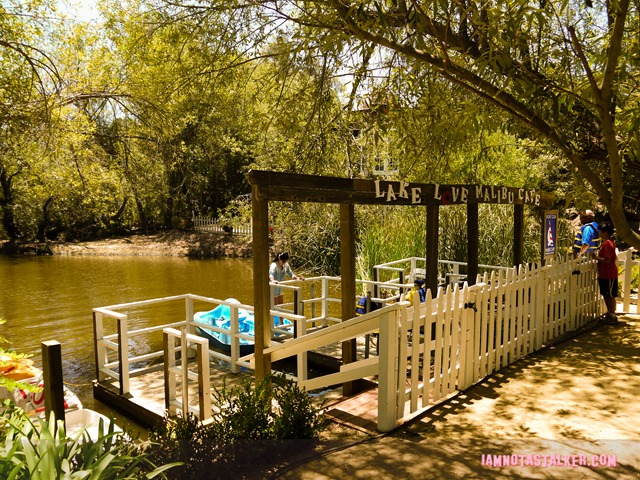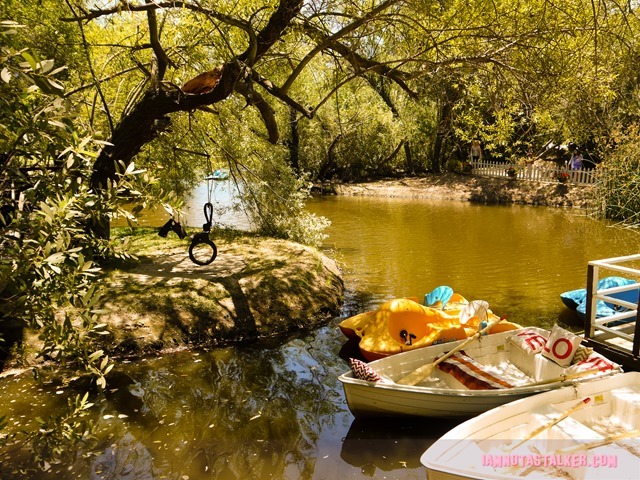 Um, sign me up!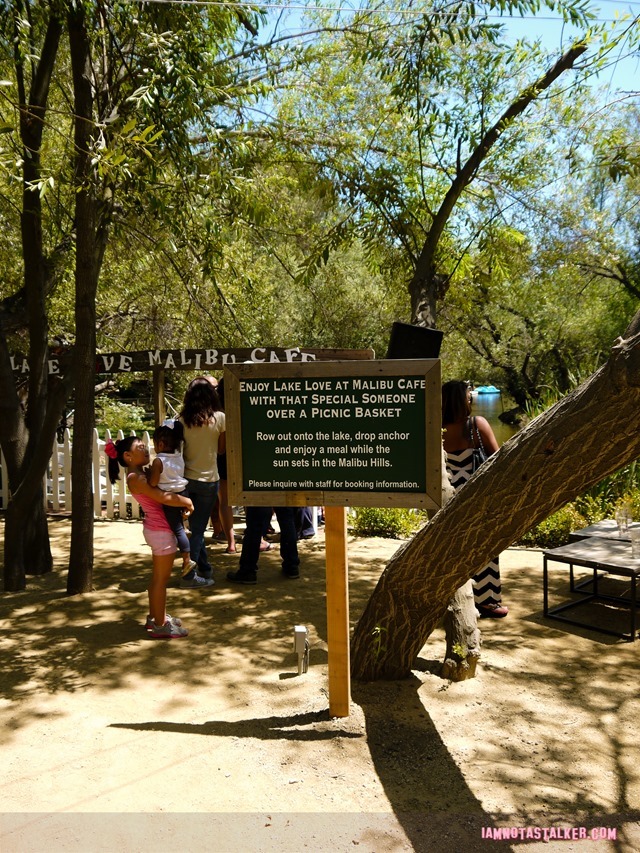 The café's unexpected décor had me practically foaming at the mouth!  It's exactly the way I would want to decorate my house if I owned one.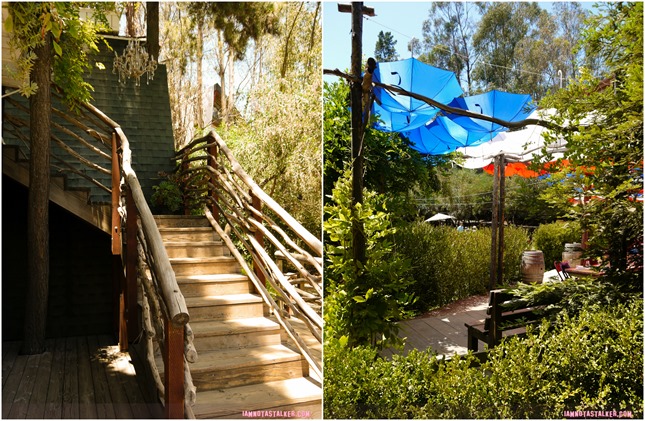 Thanks to its natural beauty and ruggedness, Calamigos Ranch has been utilized for filming countless times over the years, far more times than I could ever catalog here, but I'll do my best.  Brandon Walsh (Jason Priestley) and Kelly Taylor (Jennie Garth) attended a Task Force retreat held at Calamigos in the Season 4 episode of Beverly Hills, 90210 titled "Change Partners,"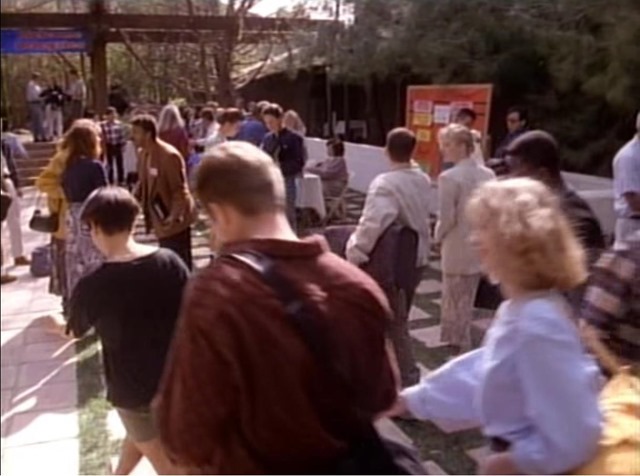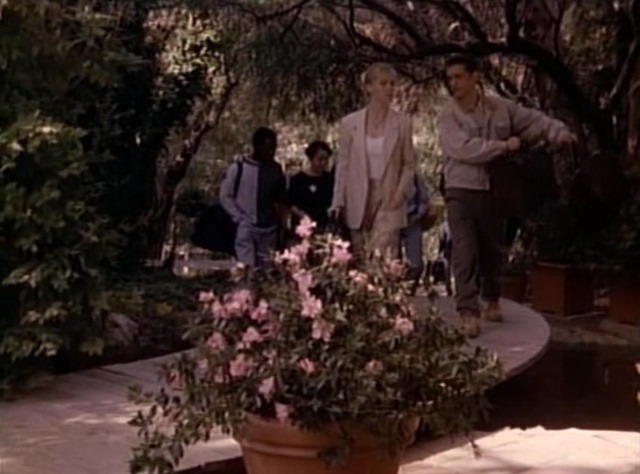 The room where Brandon and Kelly square-danced can be viewed here.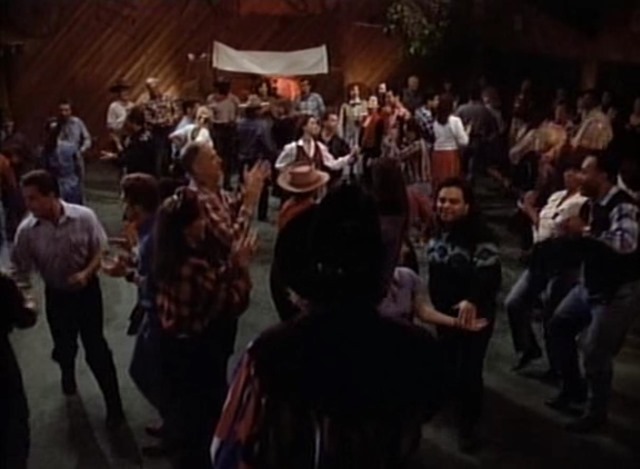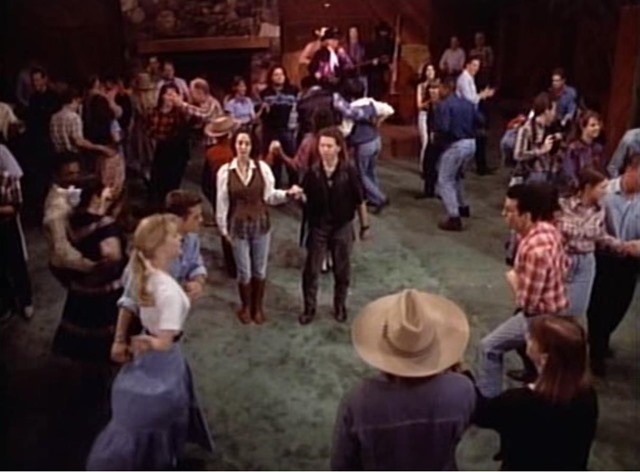 In the two-part Season 4 finale of Beverly Hills, 90210 titled "Mr. Walsh Goes to Washington," Calamigos Ranch was the site of CU's 28th Annual Mardi Gras fair.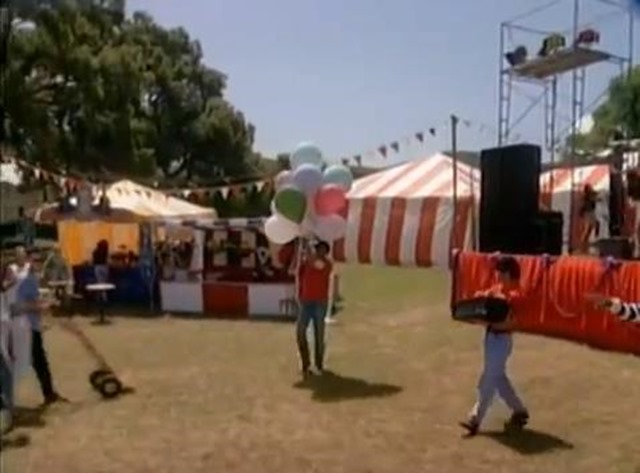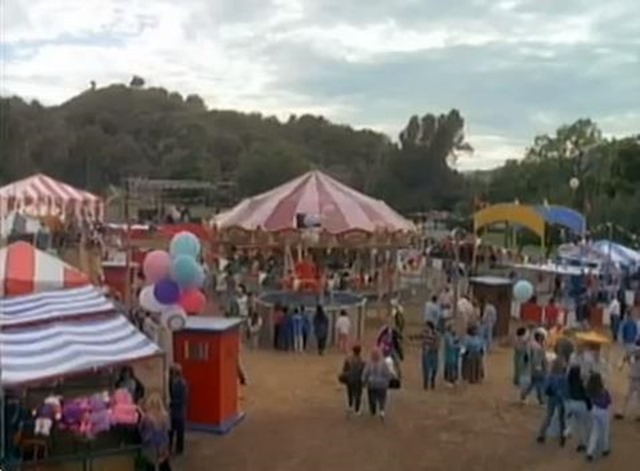 I believe that the wedding of Suzanne Steele (Kerrie Keane) and Kevin Weaver (David Hayward), which took place in the episode, was also filmed at Calamigos.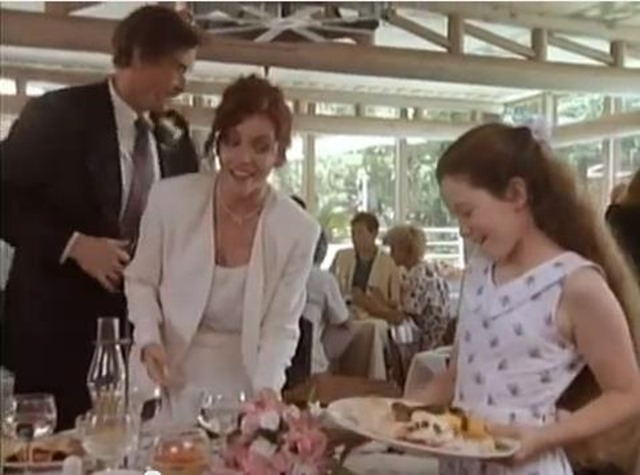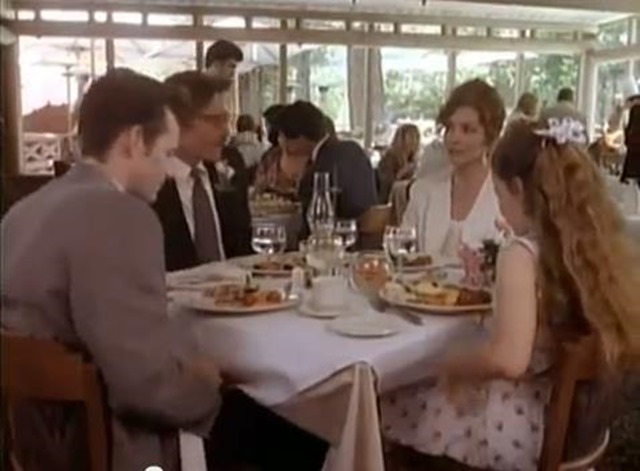 The ranch was the site of Waynestock in 1993's Wayne's World 2.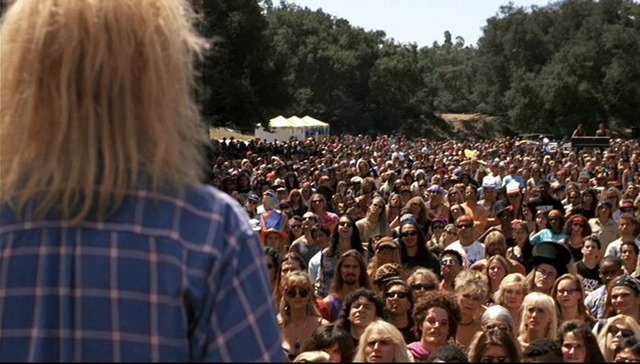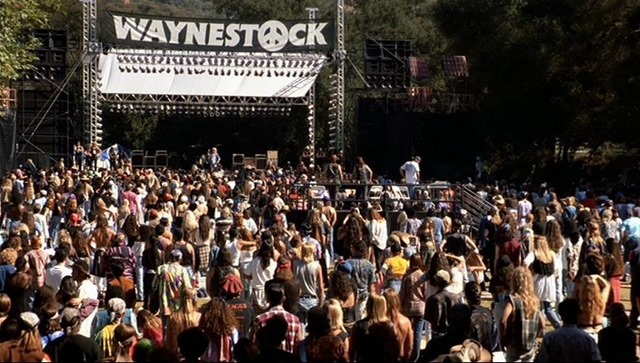 According to the Seeing Stars website, the television series Bunheads films almost exclusively at Calamigos.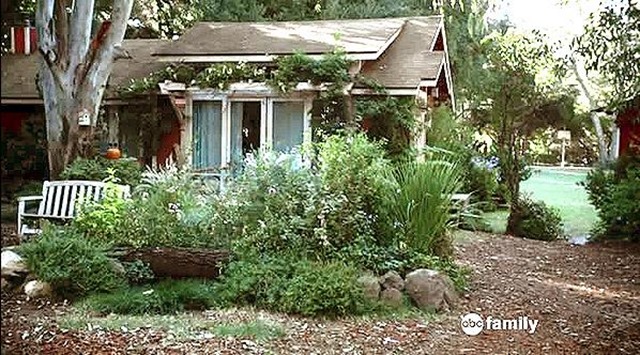 One of the ranch's many cabins was transformed into a spa for the Season 2 episode of Rizzoli & Isles titled "Living Proof."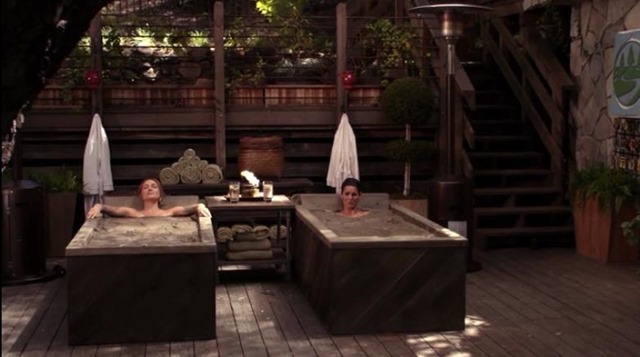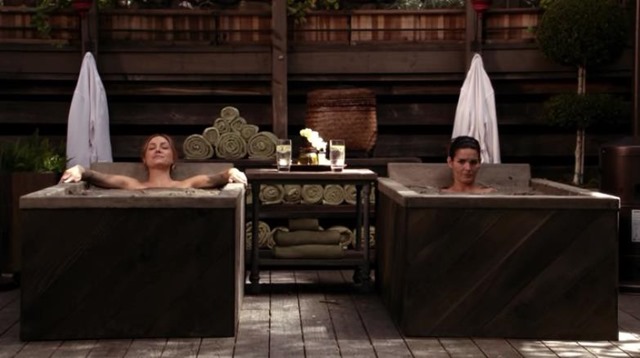 The property's wooded area was also where a young pregnant woman tried to escape an attacker in the episode.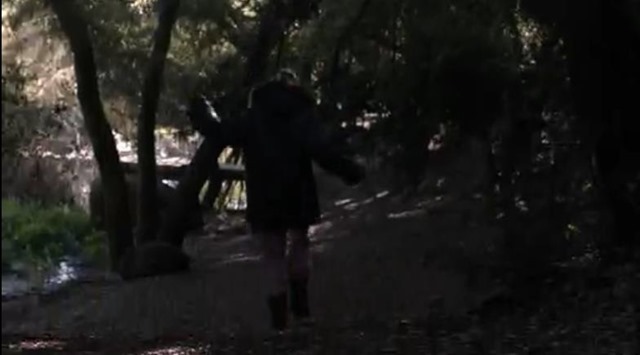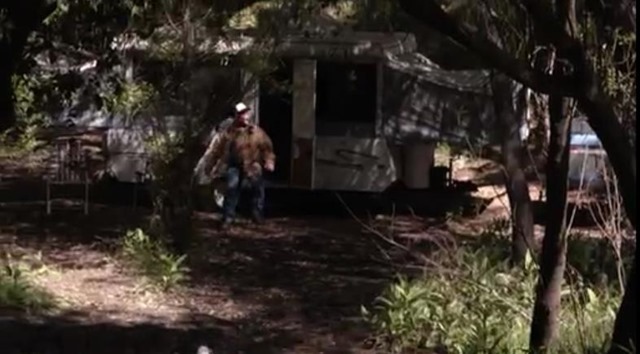 Calamigos was the site of Dr. Miranda Bailey (Chandra Wilson) and Dr. Ben Warren's (Jason George) wedding in the Season 9 episodes of Grey's Anatomy titled "Run, Baby, Run" and "Things We Said Today."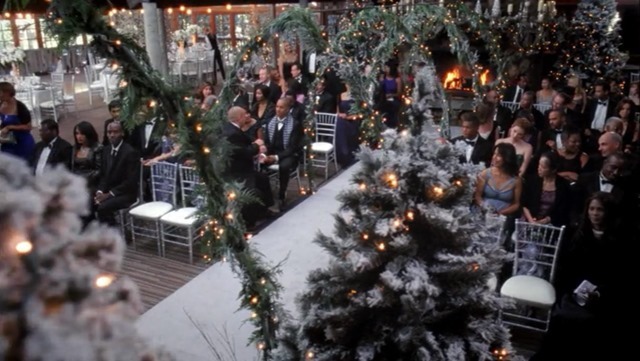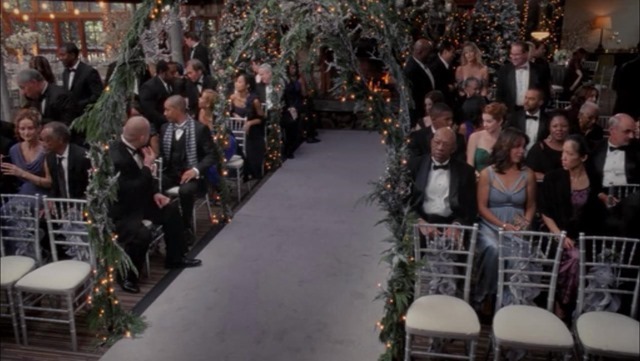 The episodes were filmed in the ranch's Main Dining Room.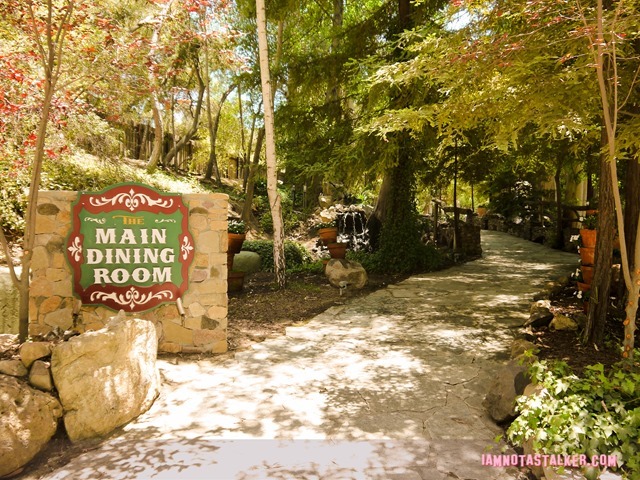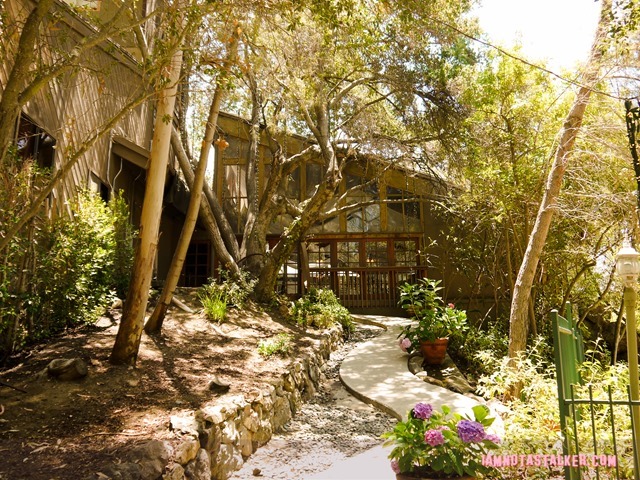 I snapped a few photos of the space's interior through the front windows.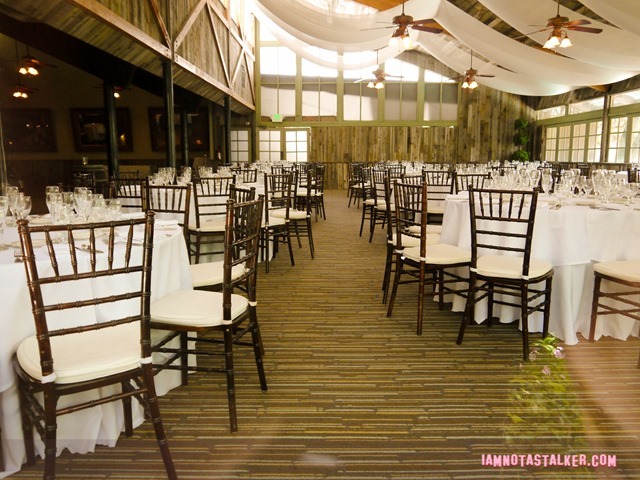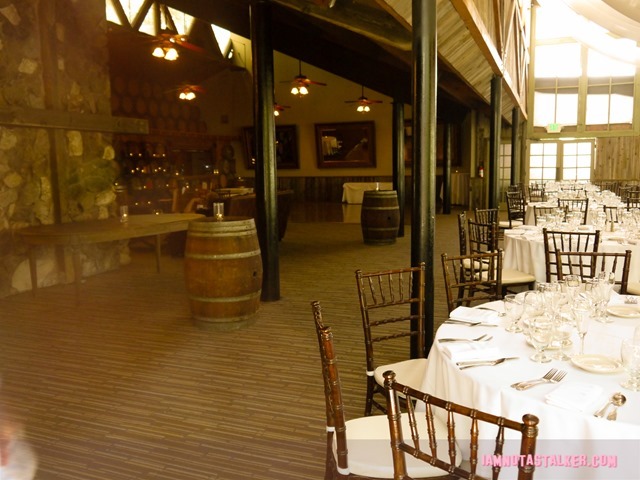 In the third episode of Season 9 of The Bachelorette, Desiree Hartsock hosted a Western-themed group date at Calamigos Ranch.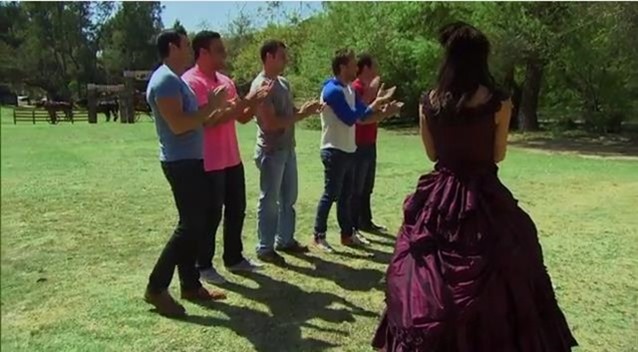 The group date took place in the area pictured below, which is located on Pitsch Canyon Road.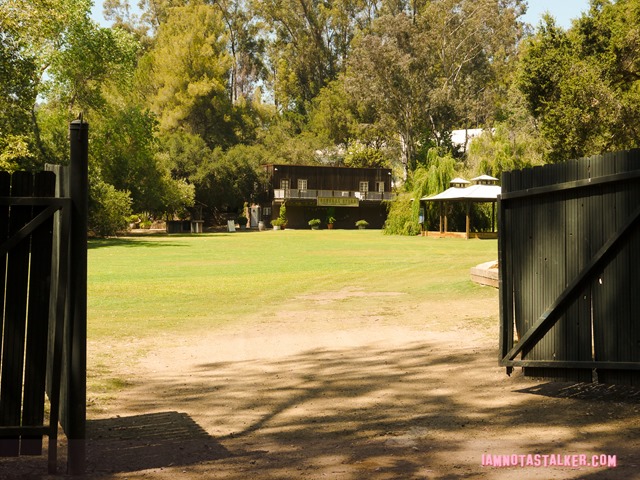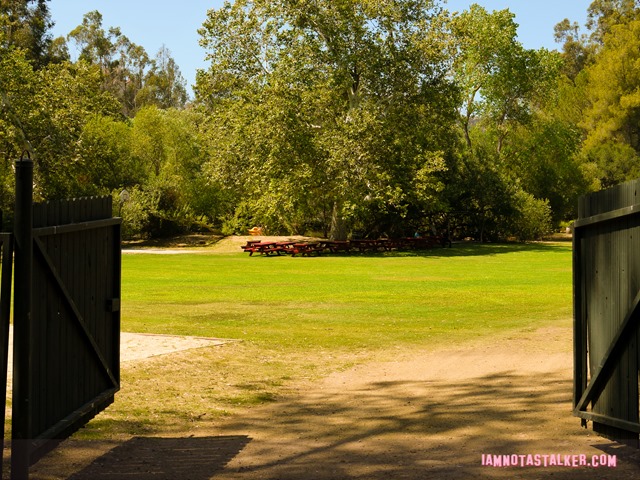 Juan Pablo Galavis won the date's challenge and was rewarded with a private screening of The Lone Ranger in the Calamigos barn.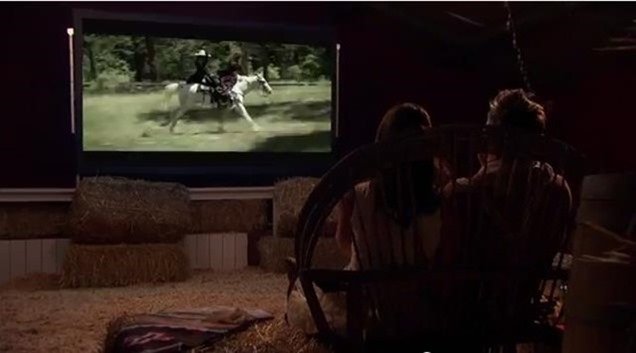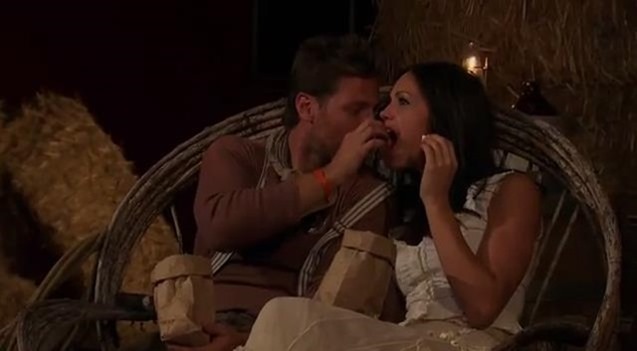 Juan Pablo returned to the ranch a few months later during his stint as The Bachelor.  In the second episode of his season, he treated Claire Crawley to a one-on-one snow date at Calamigos.  The property was not at all recognizable in the episode due to the fact that producers set up a winter wonderland in one of the open areas for the date, complete with Christmas trees, snow, a hot tub and a hill for sledding.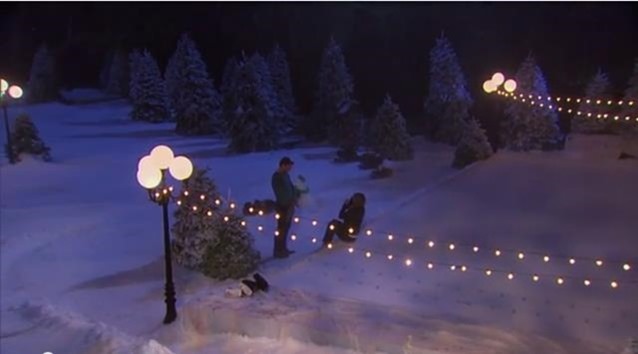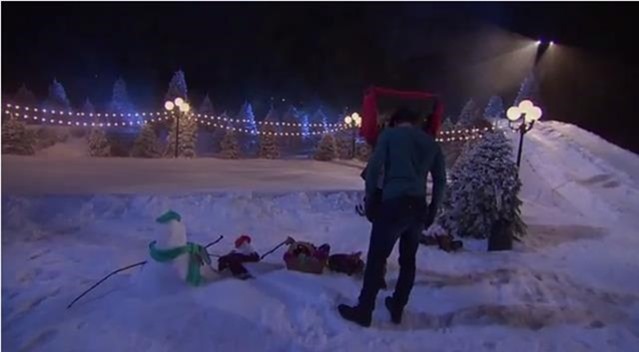 I cannot more highly recommend a visit to Malibu Café.  The place is one of Los Angeles' hidden treasures.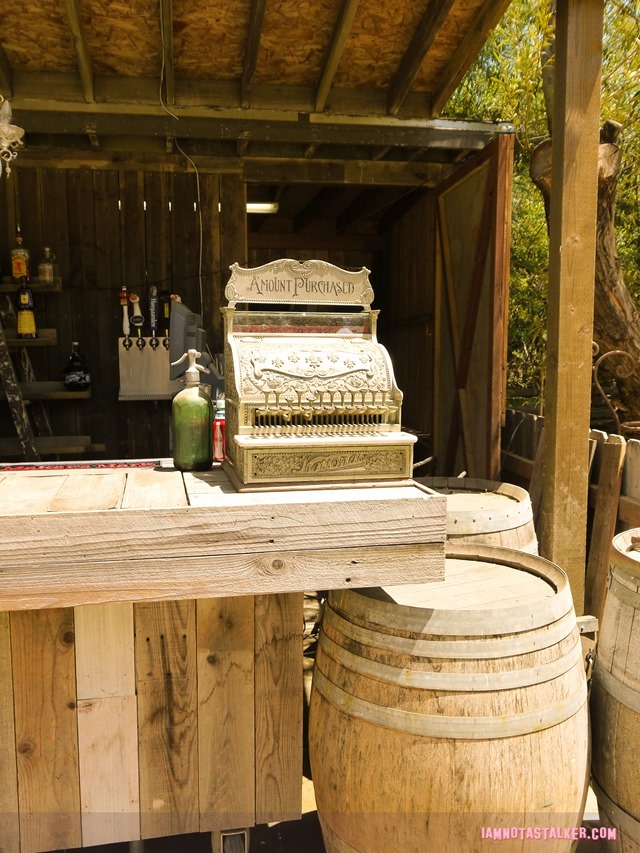 For more stalking fun, be sure to follow me on Facebook, Twitter, Instagram and Los Angeles magazine online.  And you can check out my other blog, The Well-Heeled Diabetic, here.
Big THANK YOU to Mike, from MovieShotsLA, for telling me about this location!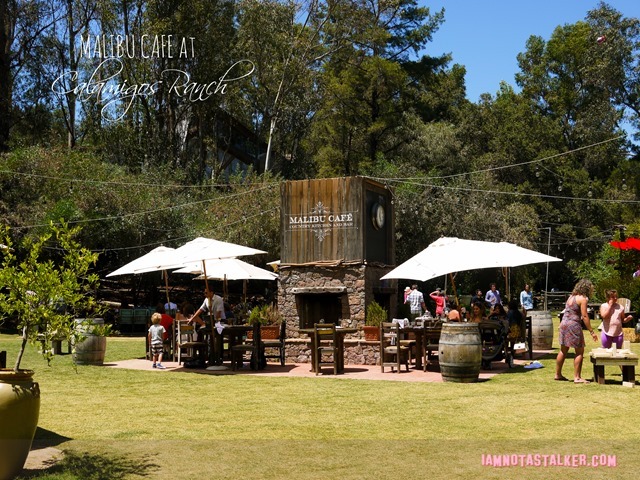 Until next time, Happy Stalking! 

Stalk It: Malibu Café at Calamigos Ranch is located at 327 Latigo Canyon Road in Malibu.  You can visit the ranch's official website here and the café's official website here.  If you plan on dining at the restaurant, reservations are highly recommended as the place is jam-packed pretty much all day, every day.
83153