Andrew's House from "A to Z"
Aug 22nd, 2014 | By
Lindsay
| Category:
TV Locations
Networks have recently begun the practice of digitally releasing the pilot episodes of new shows weeks before their scheduled premiere dates.  I think it's a genius maneuver and have been relishing watching them all.  One that I perused, on the recommendation of fellow stalker Owen, of the When Write Is Wrong blog, was A to Z, a comedy co-produced by actress Rashida Jones that centers on the relationship between hopeless romantic Andrew (Ben Feldman) and pragmatic lawyer Zelda (How I Met Your Mother's Cristin Milioti).  I thoroughly enjoyed the pilot and plan on adding the series to my television line-up, although I do have a fear that the storyline will wind up akin to that of the ultra-depressing (500) Days of Summer.  Fingers crossed that I'm wrong on that count.
On A to Z, which is set in Los Angeles, Andrew lives in a Craftsman-style home with his quirky roommate/co-worker, Stu (Henry Zebrowski).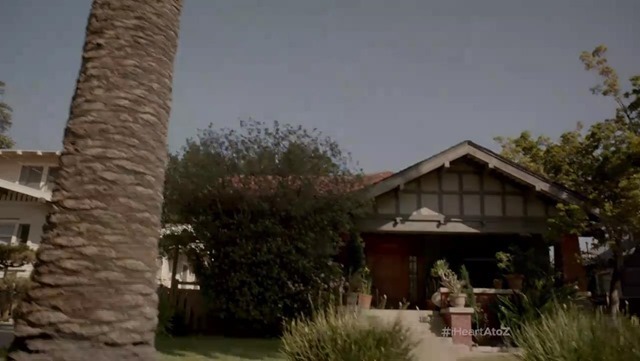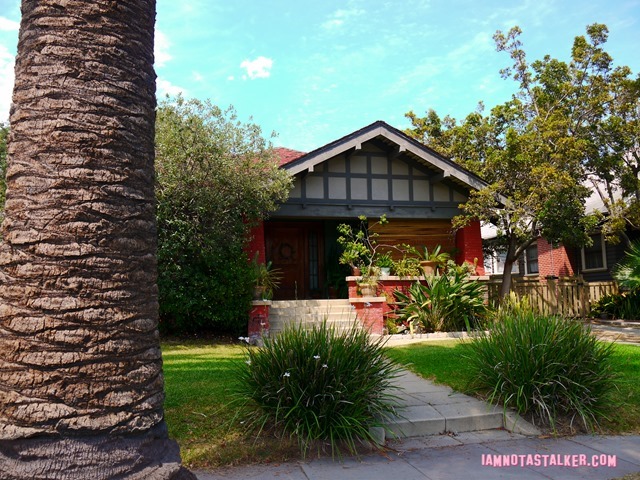 Owen managed to track down Andrew and Stu's house – as well as all of the other locales that appeared in the pilot – before I had yet to even watch the episode.  So, since he had already done most of the heavy lifting, I decided to run right out and stalk a few of them while I was in L.A. earlier this week.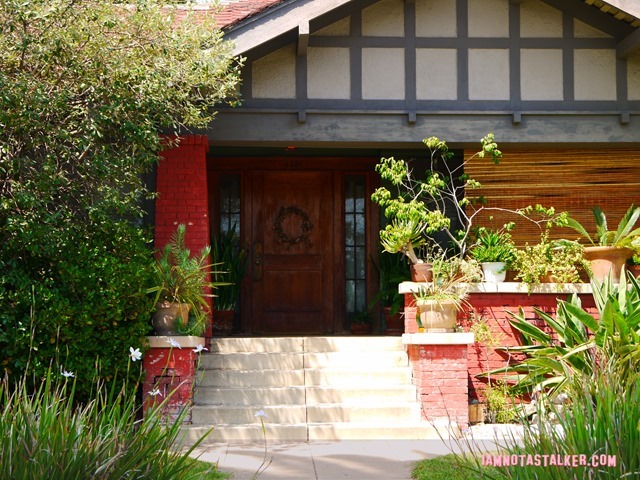 In real life, Andrew's residence is located in Los Feliz and looks much the same in person as it does onscreen.  The pad measures three bedrooms, one bath and 1,416 square feet.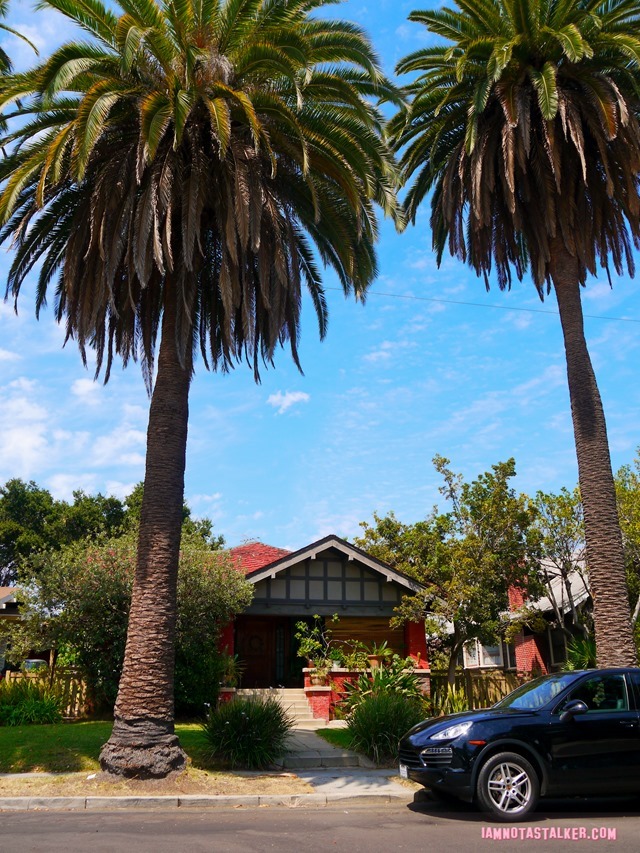 I am fairly certain that the property's actual interior was used in the pilot episode and that a set modeled after it will be built for all subsequent filming.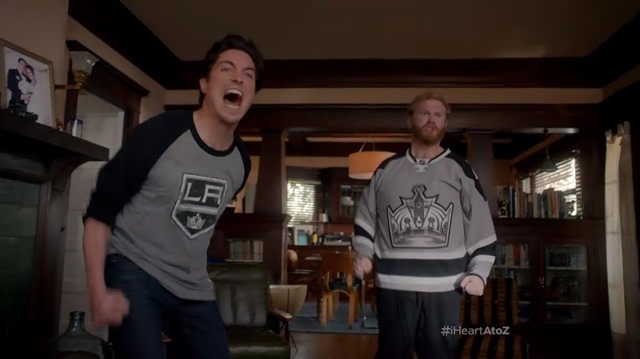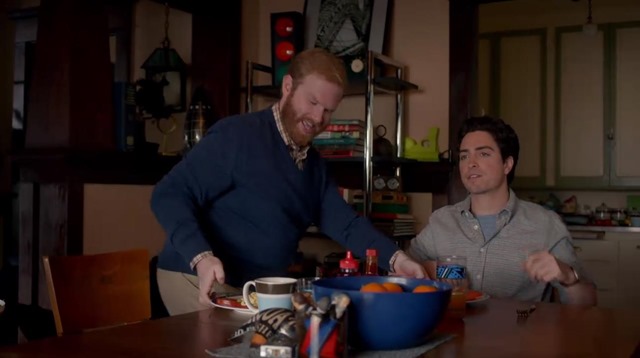 In an unexpected twist, the Laverne & Shirley apartment building (which I blogged about here) was used as Zelda's apartment in the episode.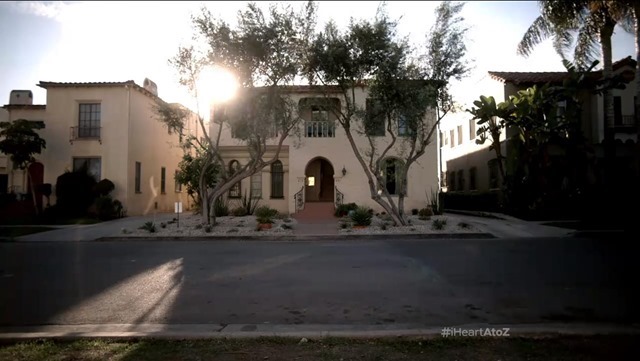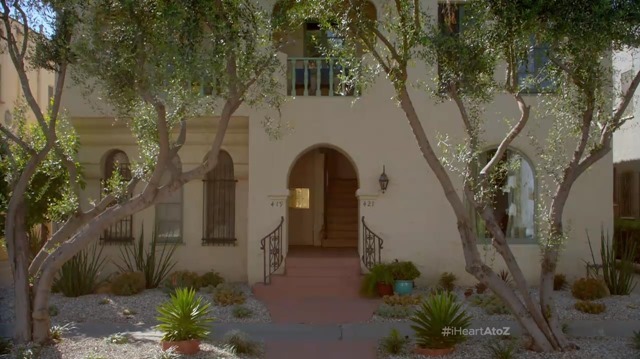 A to Z is set to premiere on Thursday, October 2nd at 9:30 p.m., but you can watch a full episode preview of the pilot now on NBC.com.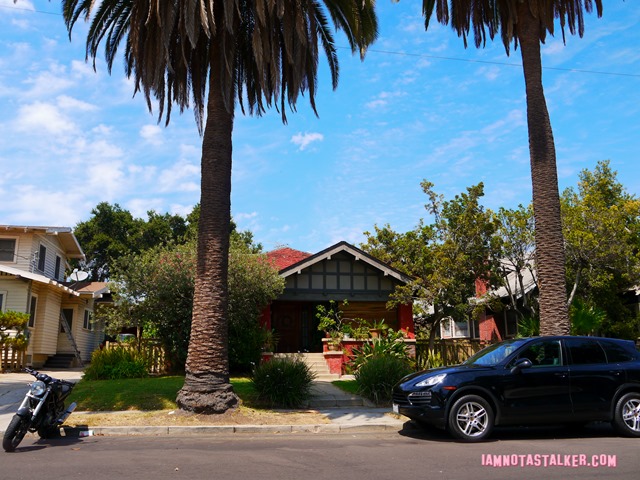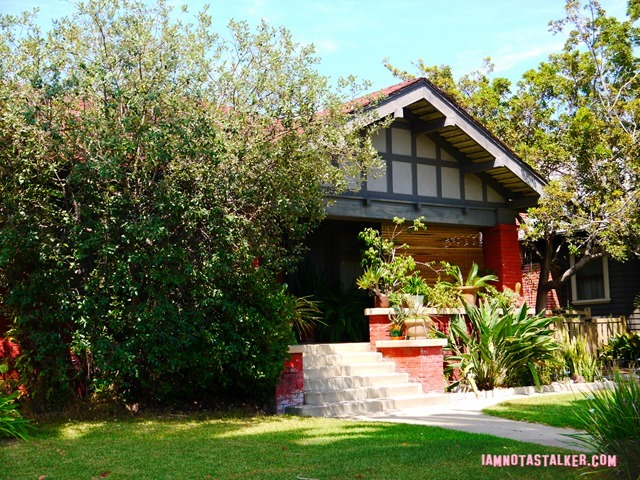 On a side-note – I had an absolute blast being a guest on The Bill Feingold Show Featuring Kevin Holmes yesterday!  For those who missed it live, you can listen to the show On Demand here.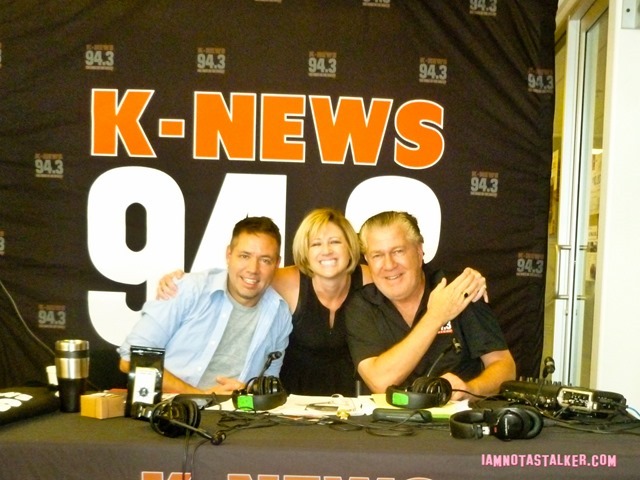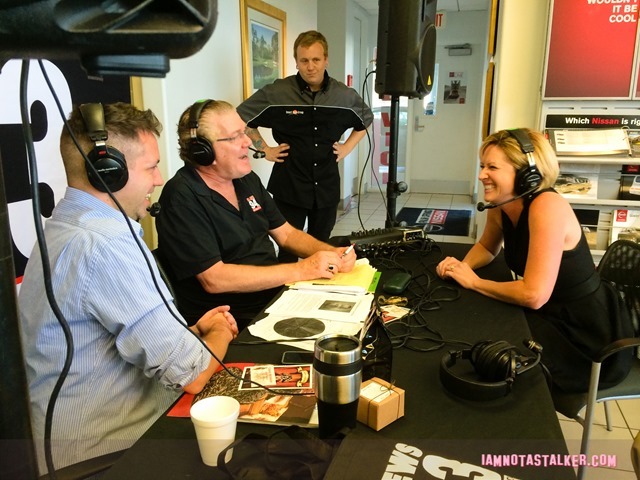 For more stalking fun, be sure to follow me on Facebook, Twitter, Instagram and Los Angeles magazine online.  And you can check out my other blog, The Well-Heeled Diabetic, here.
Big THANK YOU to Owen, from the When Write Is Wrong blog, for finding this location!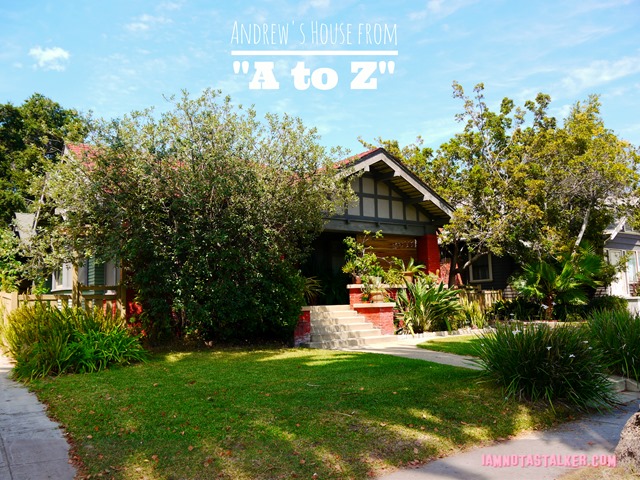 Until next time, Happy Stalking! 

Stalk It: Andrew's house from A to Z is located at 4431 Melbourne Avenue in Los Feliz.  Zelda's apartment building from the series can be found at 419 North Sierra Bonita Avenue in L.A.'s Fairfax District.
83389