The Daily Grill at LAX from "Red Eye"
Sep 9th, 2014 | By
Lindsay
| Category:
Movie Locations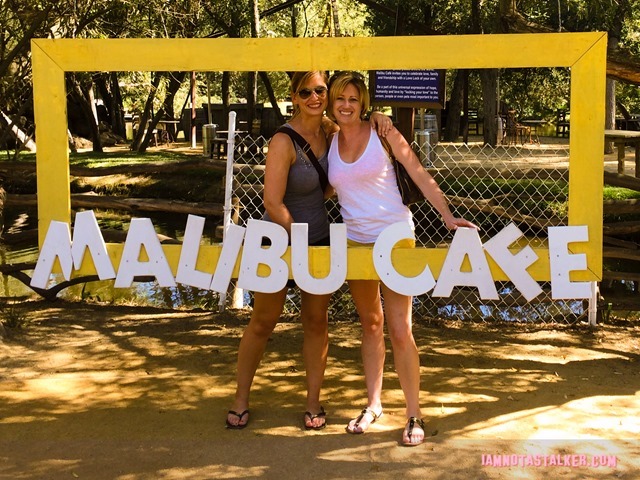 I am officially back from vacation today (yesterday's post was pre-written).  I could not have had a more fabulous time and was heartbroken when my best friend, Robin, and his family returned to their native Switzerland.  During moments like this, I am reminded of the quote, "Don't be sorry it's over.  Be glad it happened."
Before I get to today's locale, I thought I would share some photos of the amazing house our group rented for the week.  The pad was the perfect little oasis in the middle of Hollywood and we could not have enjoyed our time there more.  I only wish our stay had been longer.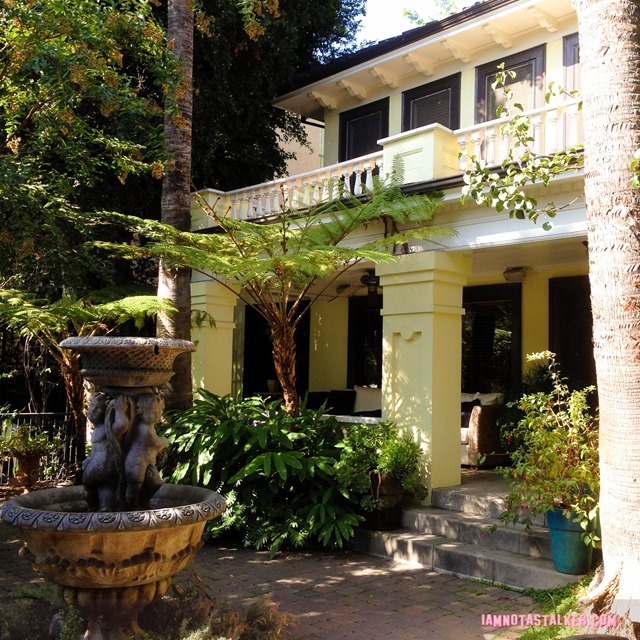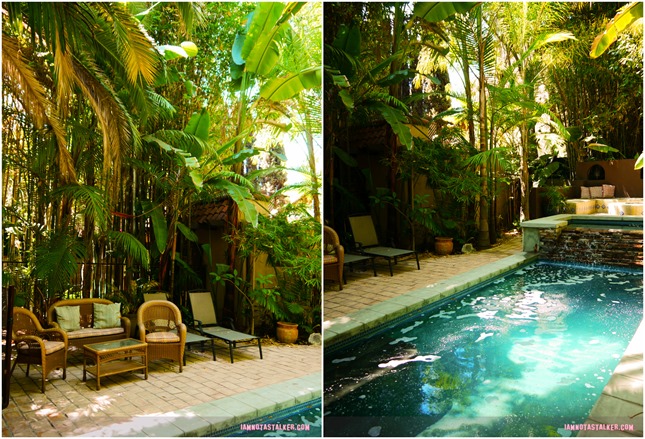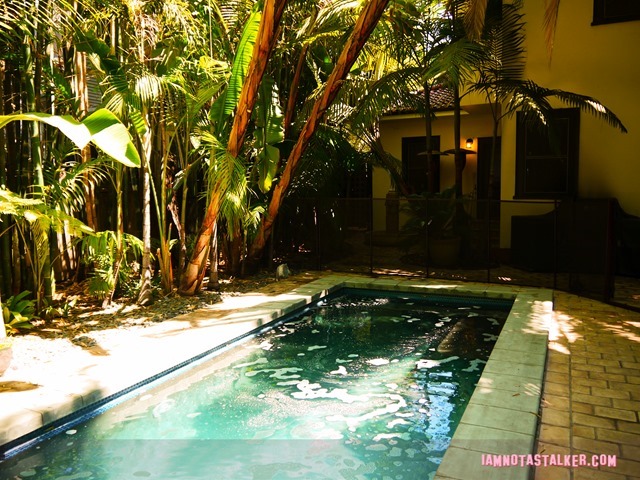 It is a tradition during each of Robin's visits to grab one final cocktail at the Daily Grill at LAX's Tom Bradley International Terminal before he and his family board their return flight home.  Knowing that the time to say good-bye is near, we are all typically in tears before our drinks have even arrived, so we have come to refer to the place as "the sad restaurant."  I blogged about the eatery back in December 2011 to chronicle its appearance in Friends with Benefits, but, at the time, was unaware that it had also been featured in the 2005 thriller Red Eye.  So, prior to boarding our plane to Switzerland last summer, the GC and I headed over to the Daily Grill to both grab a drink and snap some more pictures.  Somehow I completely forgot to write a second post on the place, though.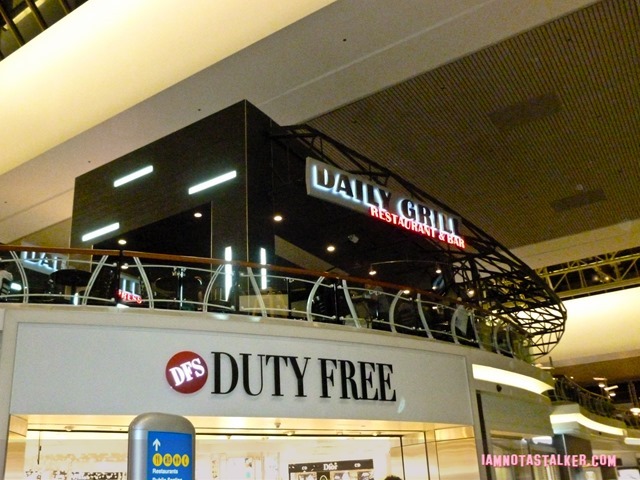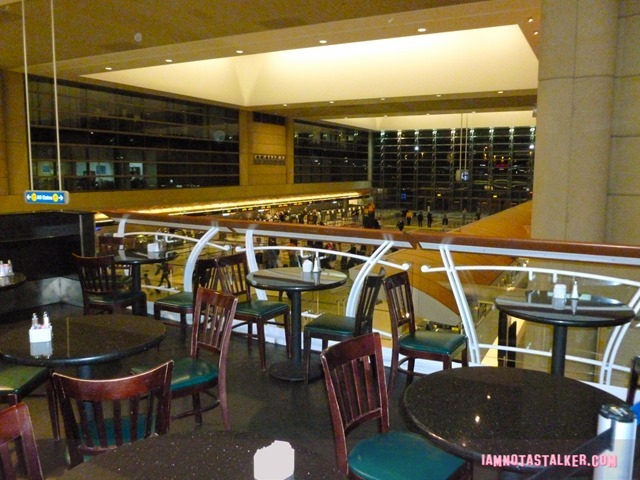 Flash forward to Robin's visit this past April.  When we arrived at LAX prior to his return flight, we were shocked to discover that the Daily Grill had been shuttered and completely gutted as part of the Tom Bradley Terminal's current renovation, which is expected to be completed sometime next year.  I was hoping that a new eatery would have opened in the former Grill space by the time that Robin and his family departed this past Friday evening, but the area is still a construction zone and, from what the nice lady at Swiss International Air Lines told us, there are no plans for a restaurant to be put in that area.  So that only leaves one place in all of LAX located outside of the security checkpoints to grab a drink – Daniel's Bistro + Bar, and let's just say that it definitely does not have the same ambiance as the Daily Grill.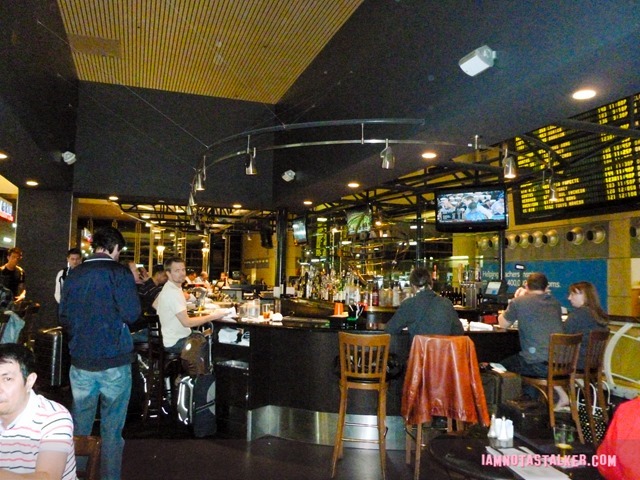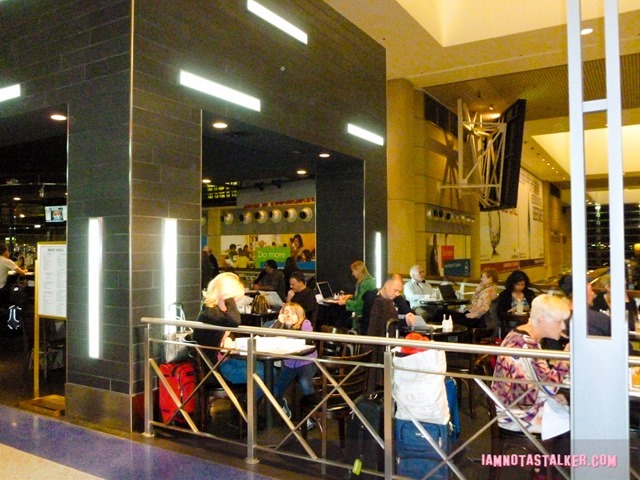 In Red Eye, Tom Bradley International Terminal stood in for Miami International Airport, where Lisa Reisert (Rachel McAdams) landed after a rather scary flight from Dallas, Texas, during which she was kidnapped.  Upon escaping her attacker and departing the plane, Rachel walked towards the Daily Grill.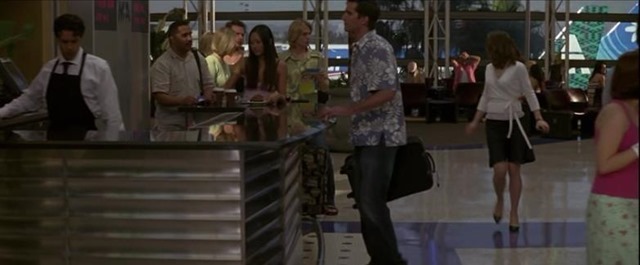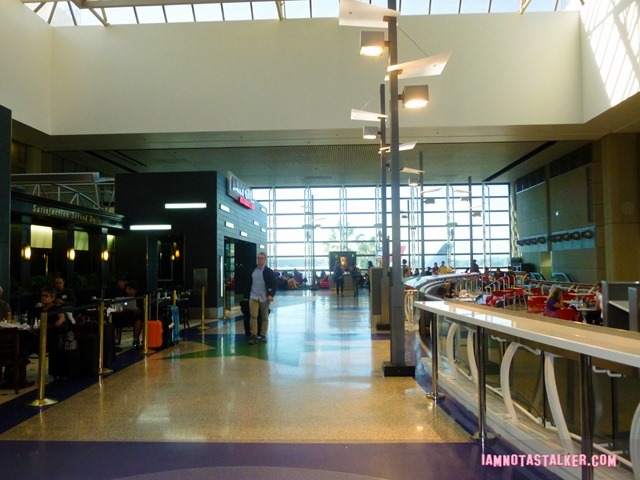 My photograph below was shot from the opposite angle from which the scene was filmed, but you can see that the floor pattern matches in both images.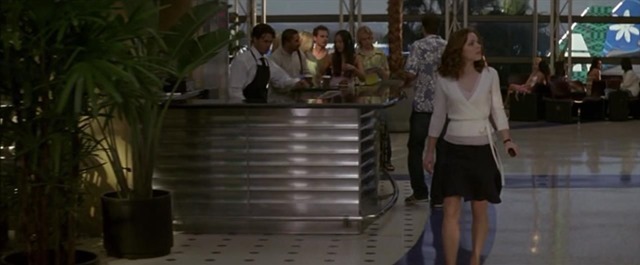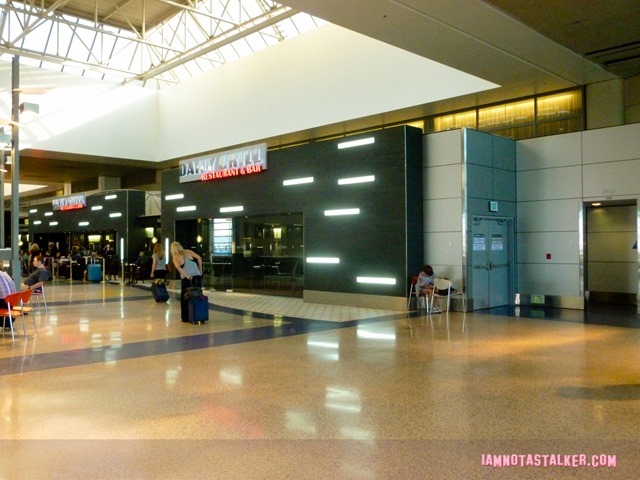 To hide from her kidnapper and airport security, Rachel then sat down with two strangers at a Daily Grill table.  When the eatery was in existence, it took up the entire northeast portion of Tom Bradley's mezzanine and was split in two by a concourse that ran through its middle.  In Red Eye, Rachel sat in the portion of the restaurant seen on the right side of my photograph below (again, my picture was taken from the opposite angle from which the scene was shot).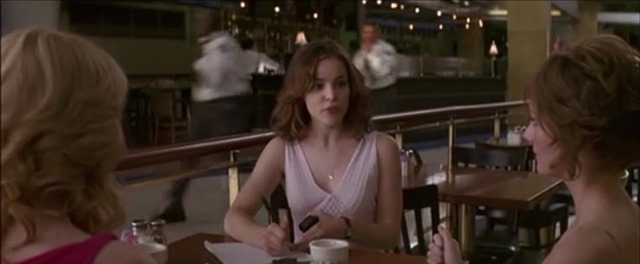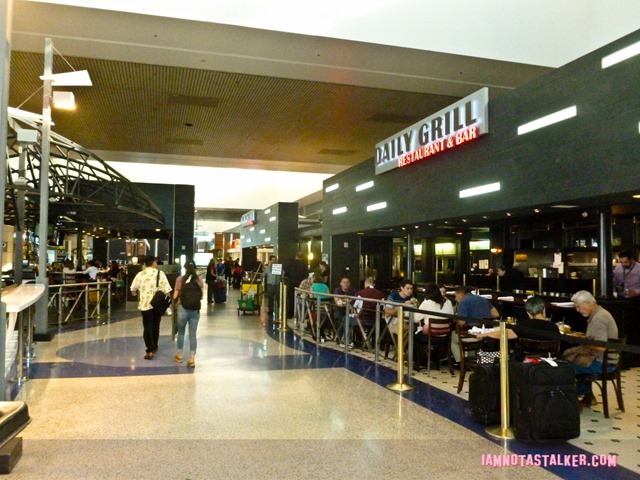 The escalators located adjacent to the Daily Grill also appeared in the scene.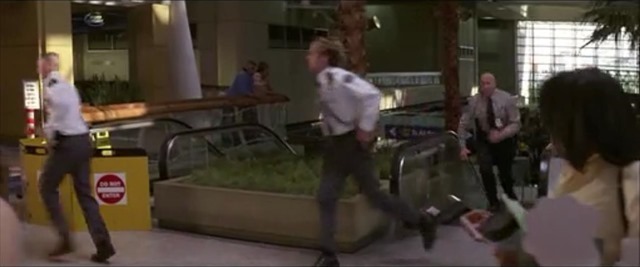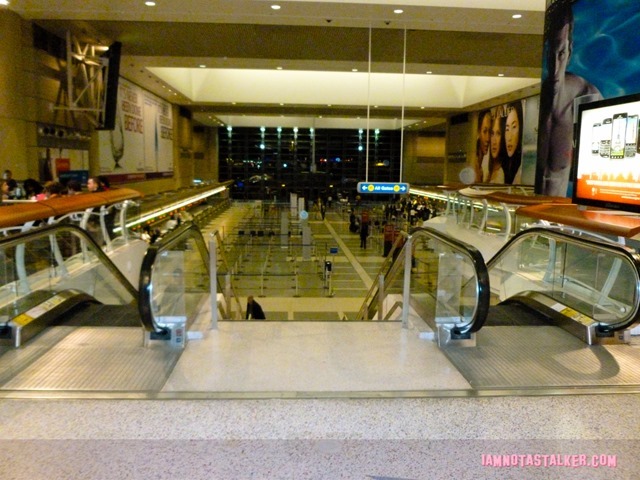 Those escalators were also featured in the 2005 romcom Rumor Has It.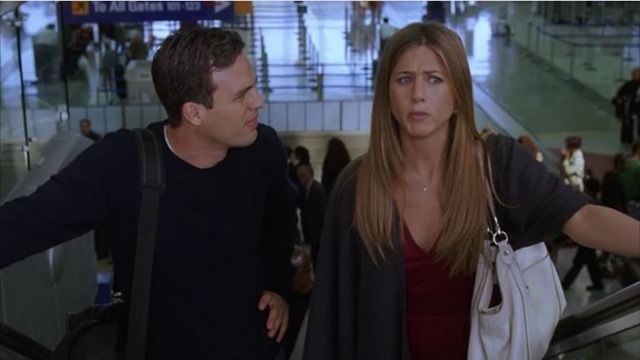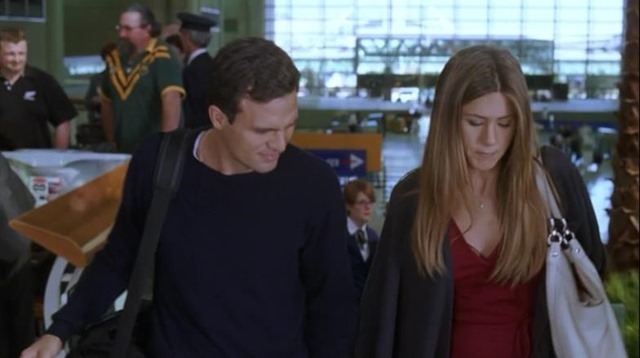 Manny Delgado (Rico Rodriguez) headed up the same escalators to catch his flight to Columbia in the Season 5 episode of Modern Family titled "Suddenly, Last Summer."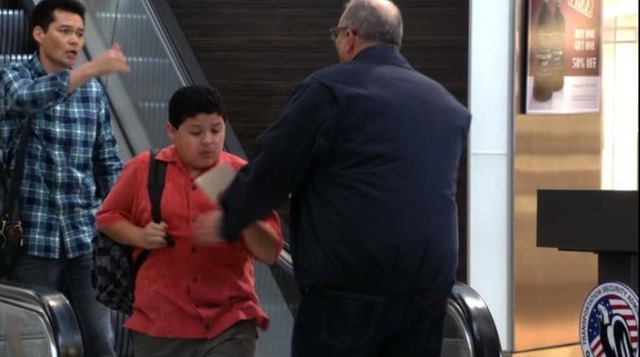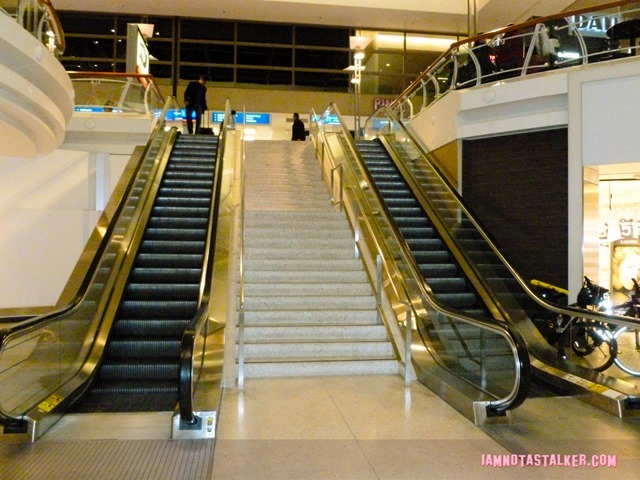 As I talked about in my December 2011 post, the Daily Grill was featured in Friends with Benefits. In the movie, it masqueraded as the Newark Liberty International Airport restaurant where Dylan (Justin Timberlake) and Mr. Harper (Richard Jenkins) ate a meal in their underwear.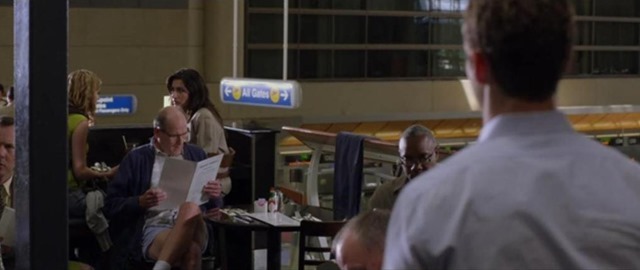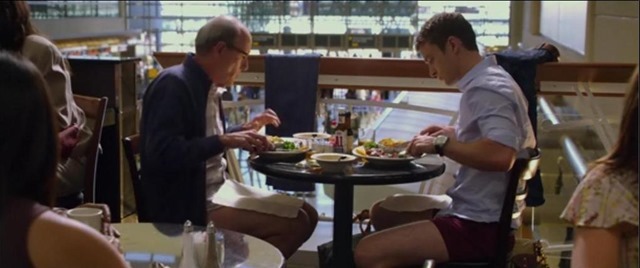 In the scene, the two ate in the Daily Grill's northeast section, in the area overlooking the international check-in counters.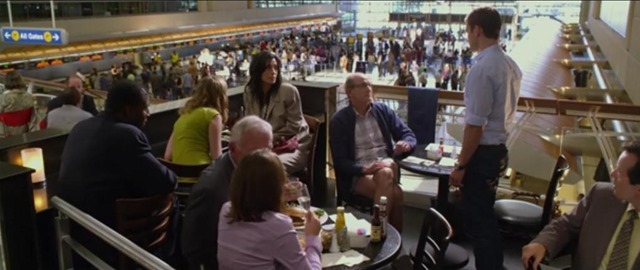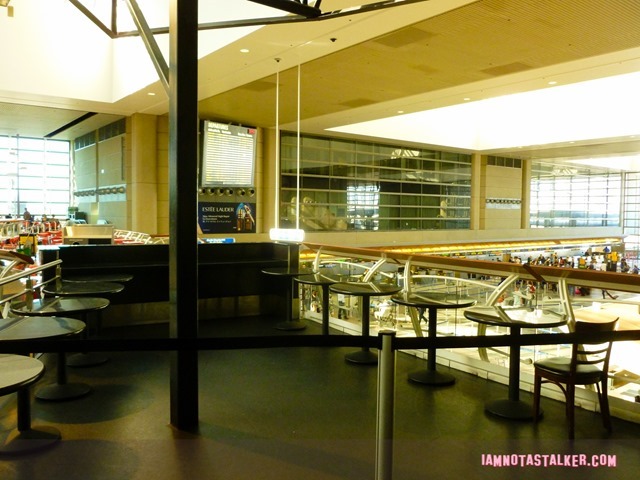 For more stalking fun, be sure to follow me on Facebook, Twitter, Instagram and Los Angeles magazine online.  And you can check out my other blog, The Well-Heeled Diabetic, here.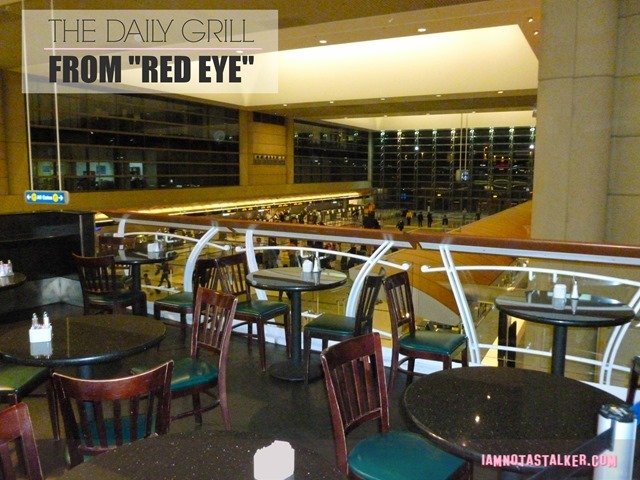 Until next time, Happy Stalking! 

Stalk It: The Daily Grill, from Red Eye, was formerly located on the Mezzanine Level of the Tom Bradley International Terminal, inside of the Los Angeles International Airport at 380 World Way in Los Angeles.  The entire terminal is currently under construction and there is no longer a restaurant in that area.
83699