The Culver City Hobbit Houses
Sep 22nd, 2014 | By
Lindsay
| Category:
This and That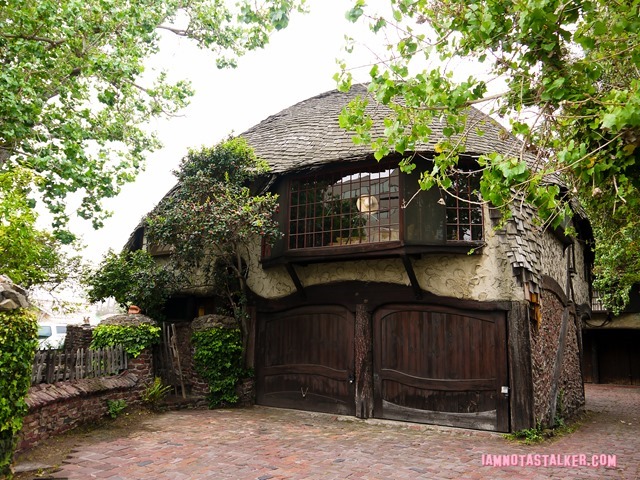 I have a major affinity for unique architecture.  So when I came across this CurbedLA article about the Lawrence and Martha Joseph Residence and Apartments, a grouping of Storybook-style structures in Culver City colloquially known as the "Hobbit houses," I just about foamed at the mouth.  The complex looks like something straight out of a Disney cartoon and it was not long before I was rushing out to see it with my own two eyes.
The Lawrence and Martha Joseph Residence and Apartments compound consists of three buildings – a main house and two cottages that contain seven individual apartment units.  The dwellings were constructed between 1946 and 1970 by Lawrence Joseph, a former Walt Disney Co. artist and Lockheed aircraft designer.  Lawrence first designed the main residence (pictured below), which he lived in with his wife, Martha.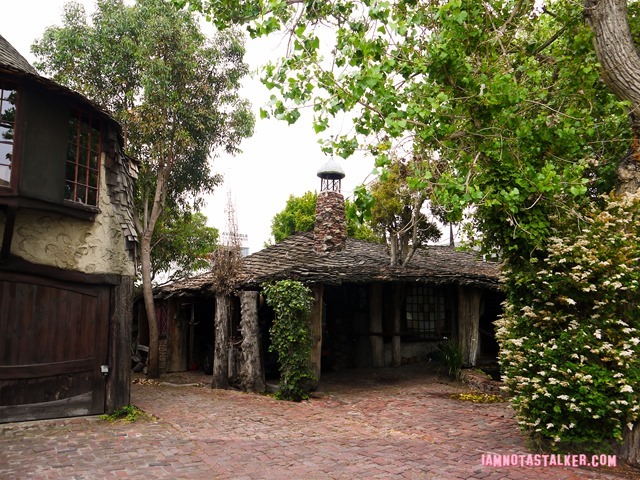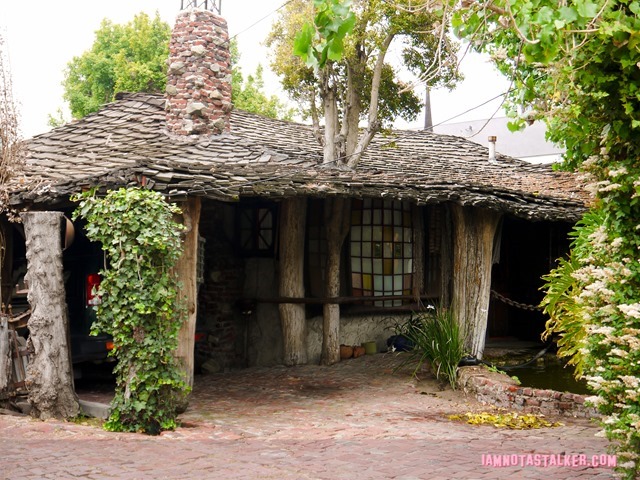 He then built the two additional apartment cottages.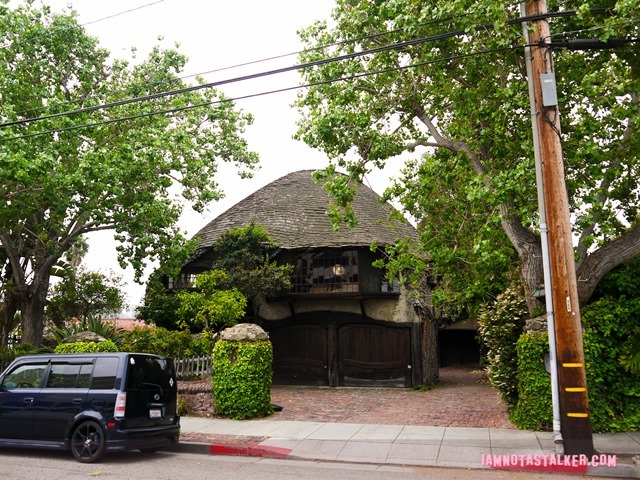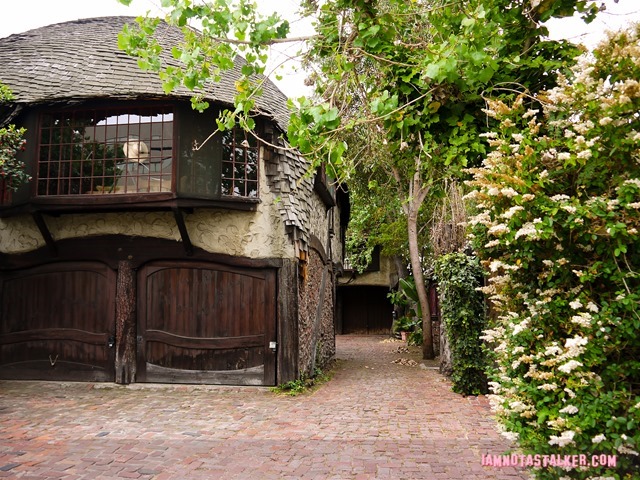 Joseph incorporated two of his main hobbies, carpentry and sailing, into the design of the structures.  While the exterior boasts hand-carved wooden detailing, the interiors were made to look like that of a ship, with galley kitchens, built-in furniture, and latches and pulls used as doorknobs.  You can check out some photographs of the whimsical interior of one of the apartment units here.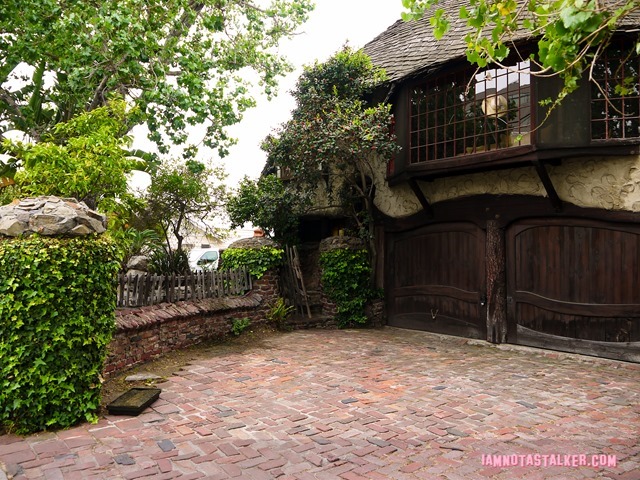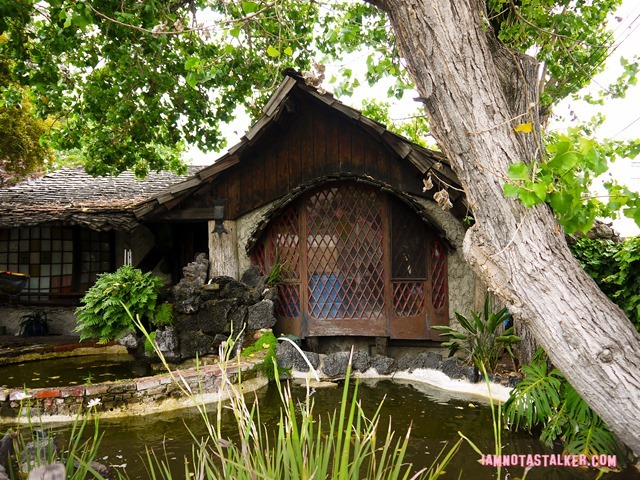 The property's detailing is downright incredible.  I fell in love with the lamp pictured below.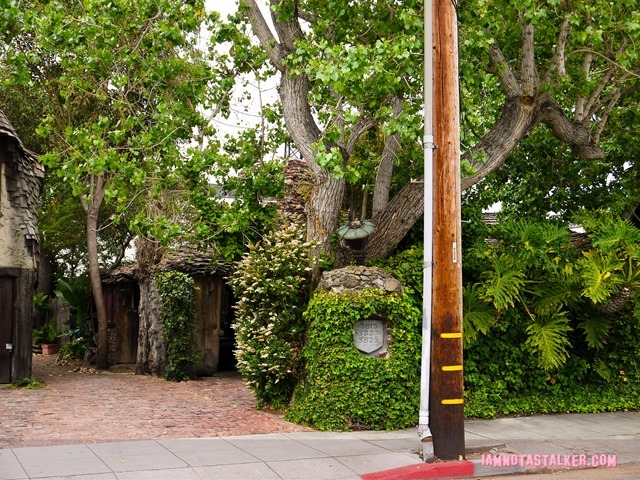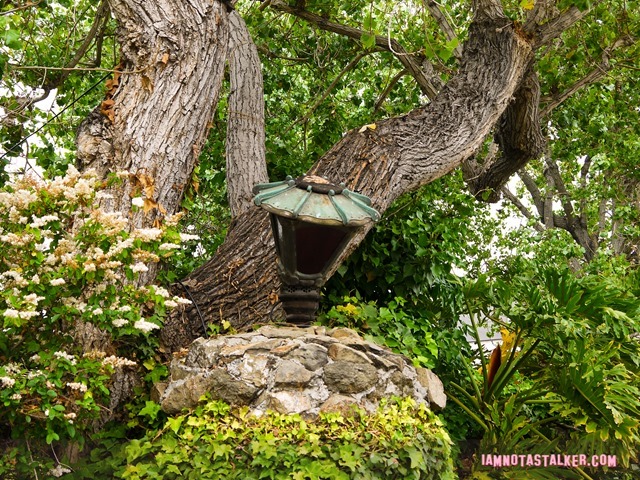 And check out the spider-web design of the main residence's front door.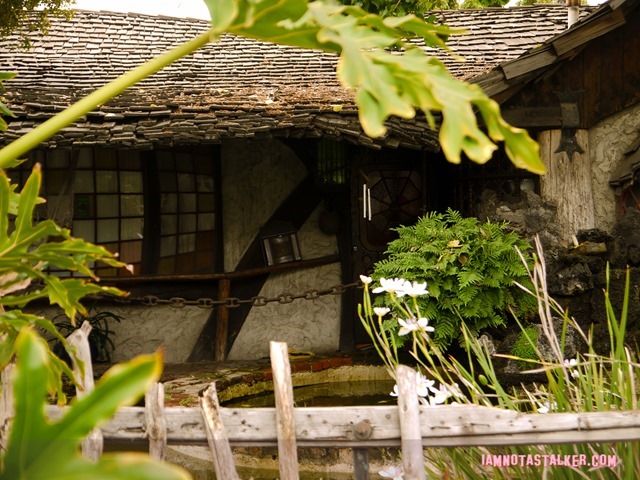 In 1996, the complex was declared Los Angeles Historic-Cultural Monument #624.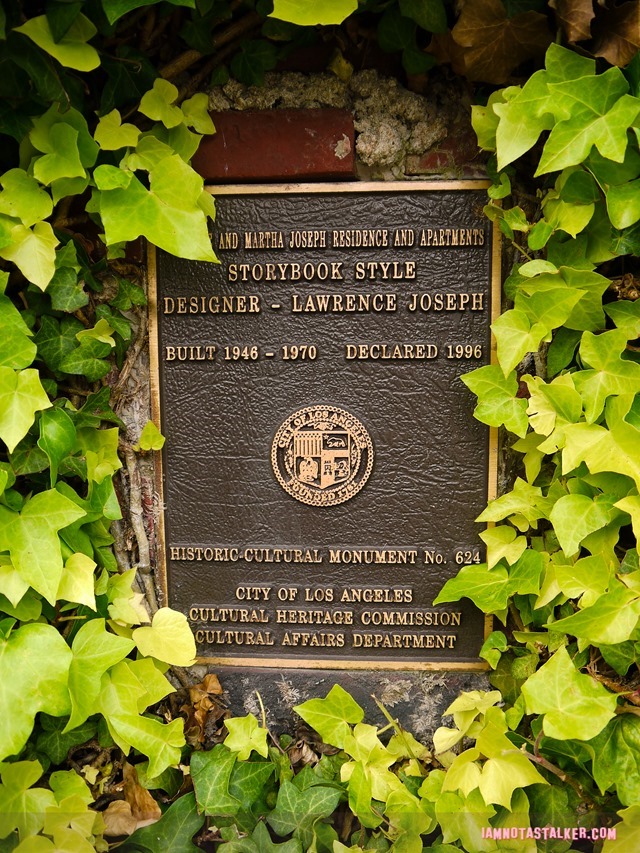 Though not a filming location (at least not that I am aware of), the Lawrence and Martha Joseph Residence and Apartments do boast a celebrity connection.  Tony Award-winning actress Gwen Verdon called one of the apartment units home for a time, as did Nick Nolte, Paula Prentiss and Richard Benjamin.  And in a more nefarious twist, Joseph Amsler, one of the kidnappers of Frank Sinatra Jr., lived on the premises during the time of the abduction.  It was inside of one of the apartments that the FBI wound up tracking down a majority of the $240,000 in ransom money that Ol' Blue Eyes had paid for the return of his son.  You can read more about the kidnapping here.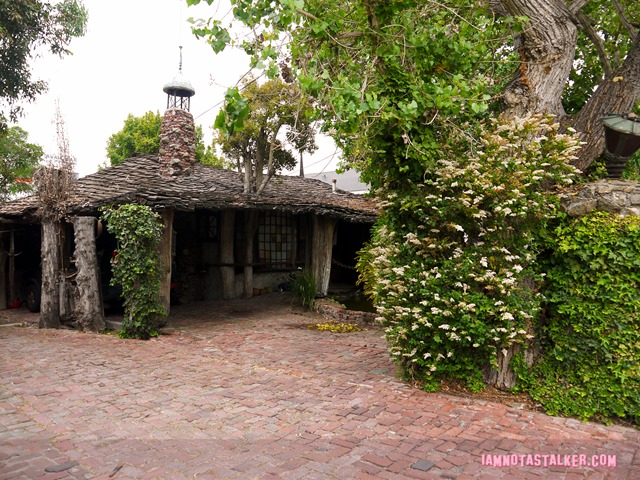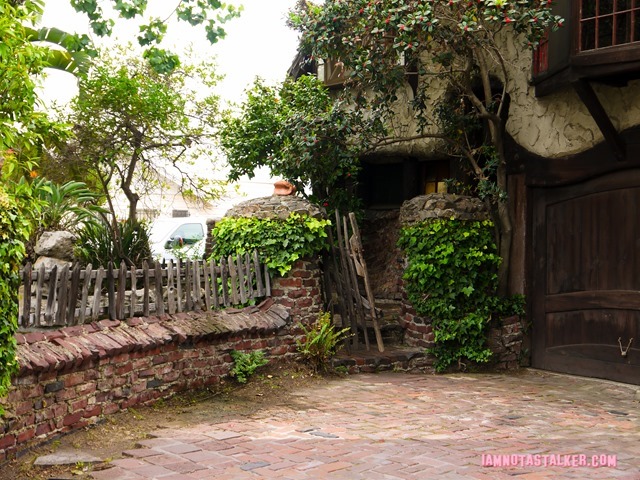 For more stalking fun, be sure to follow me on Facebook, Twitter, Instagram and Los Angeles magazine online.  And you can check out my other blog, The Well-Heeled Diabetic, here.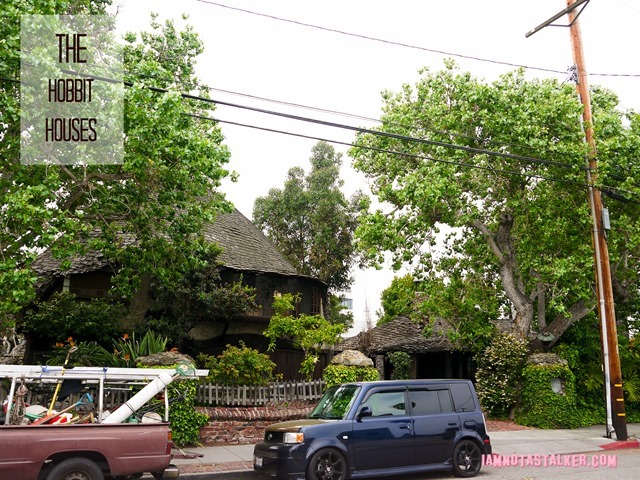 Until next time, Happy Stalking! 

Stalk It: The Lawrence and Martha Joseph Residence and Apartments, aka the Hobbit Houses, are located at 3819 Dunn Drive in Culver City.
83869