Dorothy Stratten's Former House
Oct 10th, 2014 | By
Lindsay
| Category:
Haunted Hollywood
,
This and That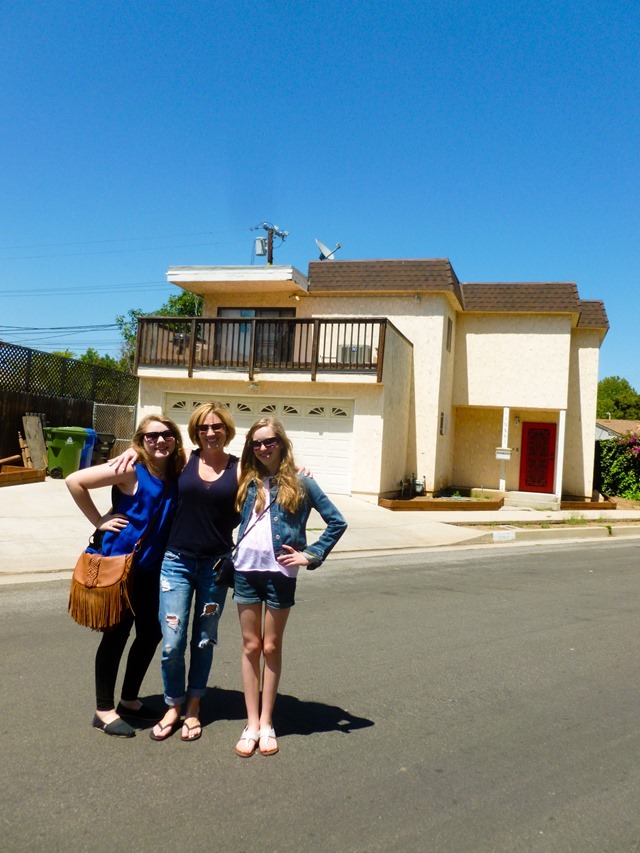 True crime has always fascinated me.  One case that I had never followed, though (probably because I was barely three years old at the time the events took place), was the murder of Playboy Playmate Dorothy Stratten in 1980.  When my friends Lavonna, Kim, Katie and Kaylee came to L.A. for a visit this past June, Lavonna insisted we stalk the house where the killing took place so that I could write a blog post on it come October.  Here goes.
Dorothy Stratten grew up in Vancouver and, while working at a Dairy Queen at the age of 17, met and hooked up with a club promoter/get-rich-quick schemer/pimp nine years her senior named Paul Snider.  Thinking the naïve and beautiful young blonde could be his potential meal ticket and his "in" to show business, Paul had professional nude photographs taken of her shortly after they met and sent them off to Playboy.  Hugh Hefner liked what he saw and quickly flew Stratten out to L.A.  It was not long before Paul followed, intent on riding on his girlfriend's coattails.  To seal the deal, he convinced Dorothy to marry him and the couple tied the knot in a quickie Vegas ceremony on June 1st, 1979.  She was 19.  Along with a roommate named Dr. Stephen Cushner, the newlyweds moved into a two-bedroom, two-bath, 1,424-square-foot home located at 10881 West Clarkson Road in Rancho Park.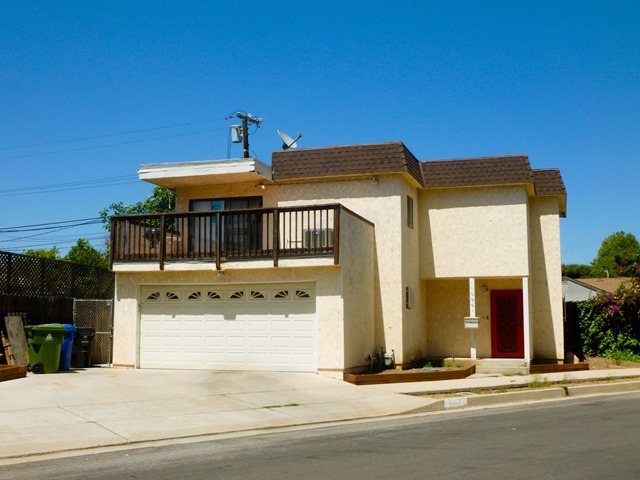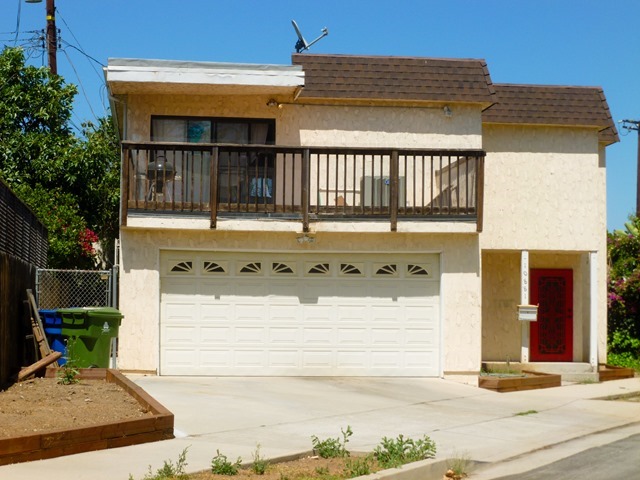 Cushner lived in the residence's upstairs bedroom . . .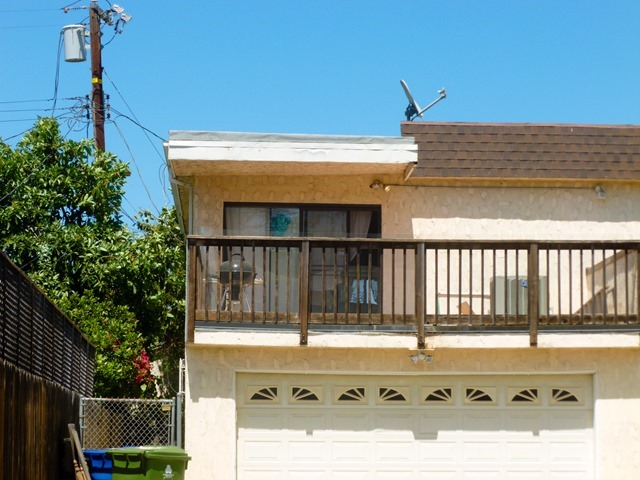 . . . while Dorothy and Paul stayed in the bottom level room located at the back of the house.  There was to be no honeymoon period, though.  Dorothy's star was on the rise and as she grew more successful, Paul grew more possessive and controlling.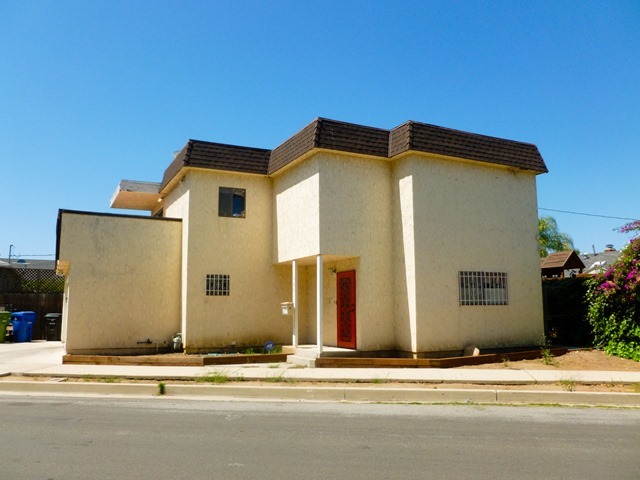 Dorothy was named Playmate of the Month in August 1979 and then Playmate of the Year in 1980.  Predictably, it was not long before Hollywood came a-callin'.  She landed roles in episodes of Fantasy Island and Buck Rogers in the 25th Century and in the movies Americathon, Skatetown, U.S.A., Autumn Born and Galaxina.  The starlet caught director Peter Bogdanovich's eye one afternoon at the Playboy mansion and he cast her in his film They All Laughed shortly thereafter.  Dorothy had to relocate to New York for the shoot and, while there, she and Bogdanovich fell in love.  Upon returning home once filming wrapped in early August 1980, Dorothy separated from Paul, asked for a divorce and moved into Peter's Bel Air mansion located at 212 Copa De Oro Road in Bel Air.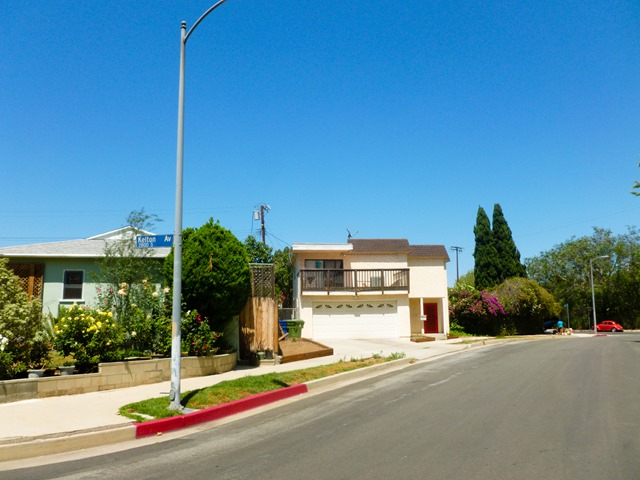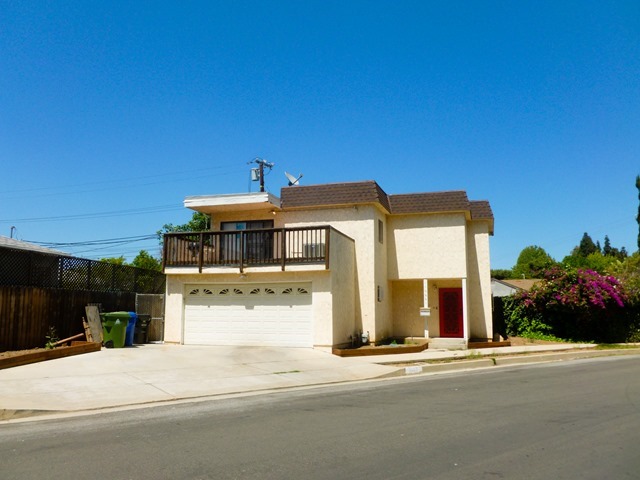 Around noon on August 14th, Dorothy agreed to meet Paul at the house the two once shared to discuss the divorce.  She brought along $1,000 cash to placate him and keep things amicable.  The events that followed were anything but.  Paul ended up shooting Dorothy and then killing himself.  Their bodies were found at approximately 11 p.m. that evening by Cushner.  The details of the murder/suicide are not pretty.  If interested, you can read more about them on Findadeath and in this 1980 article from The Village Voice.  In an odd twist, Bogdanovich, who still considers Dorothy the love of his life, wound up marrying her much-younger sister, Louise, in 1988.  They divorced 13 years later.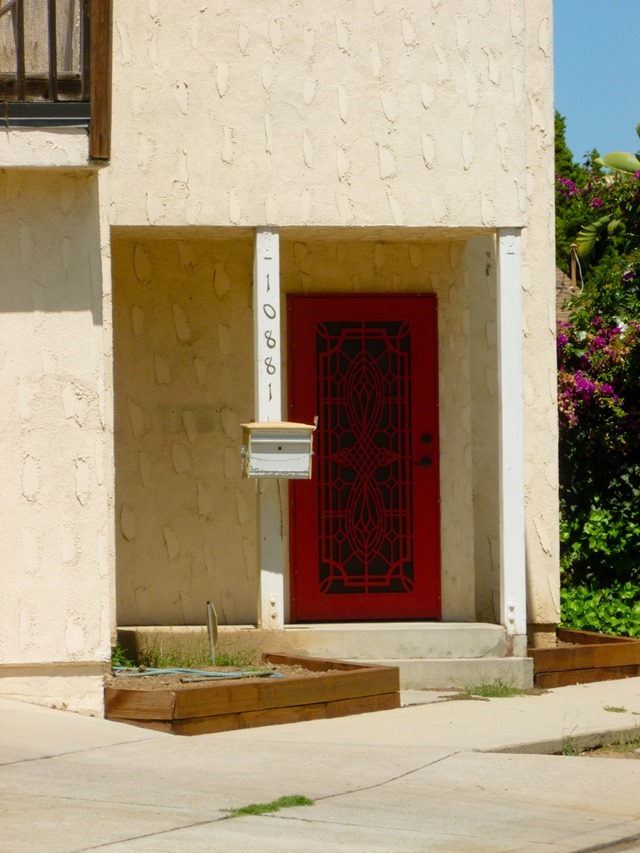 In 1983, famed dancer Bob Fosse directed a movie about Dorothy's life and untimely death named Star 80.  Model Mariel Hemingway played Dorothy, while Eric Roberts played Paul.  Oddly enough, part of the filming took place at the couple's real life former home.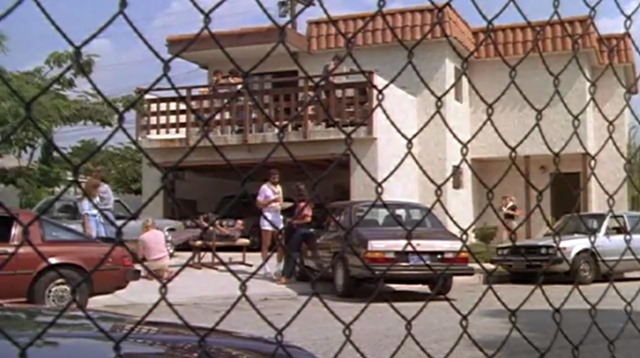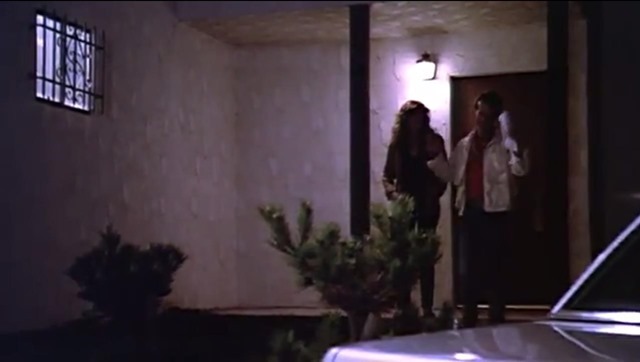 Supposedly, several areas of the real life interior of the dwelling appeared in the movie, as well, including the garage;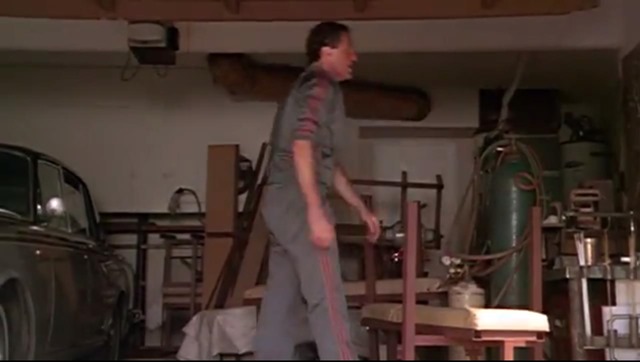 Paul and Dorothy's bedroom, where the murder took place;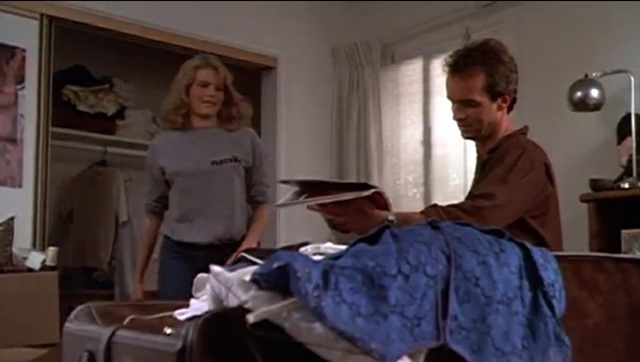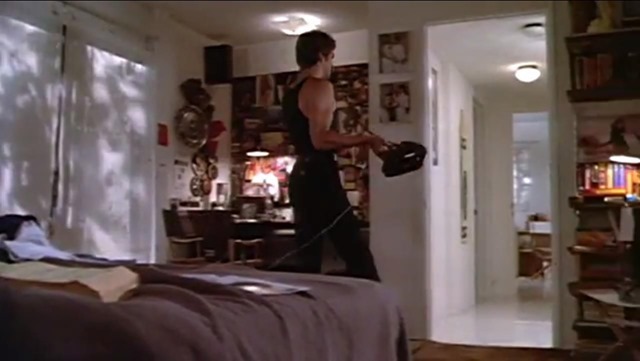 the downstairs bathroom;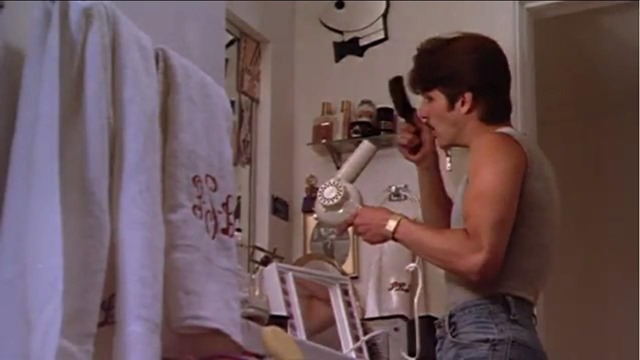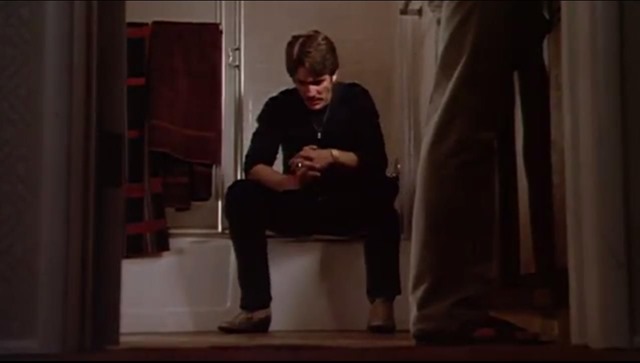 the downstairs hallway;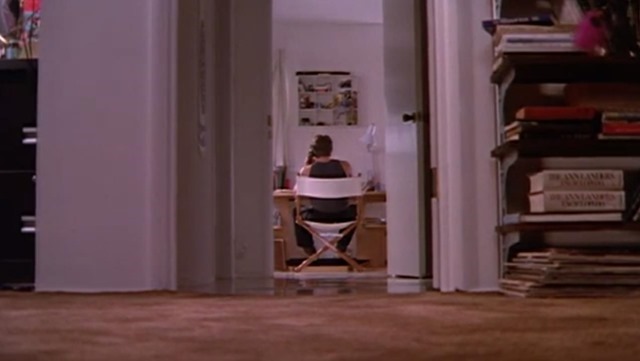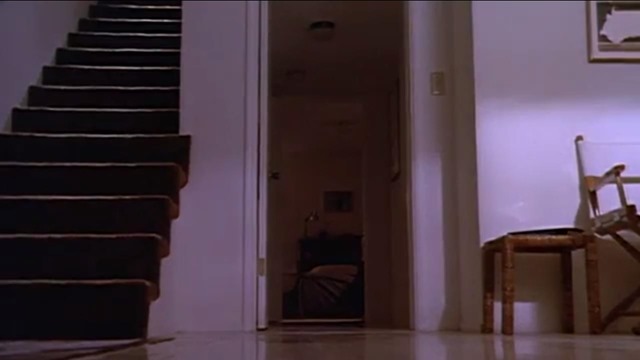 and the downstairs living room/office.  Without having seen images of the home's actual interior, though, I cannot say with certainty whether or not that was the case.  And because the layout of the windows shown in Star 80 does not match the window layout of the actual residence, I am guessing that the interior was just a set.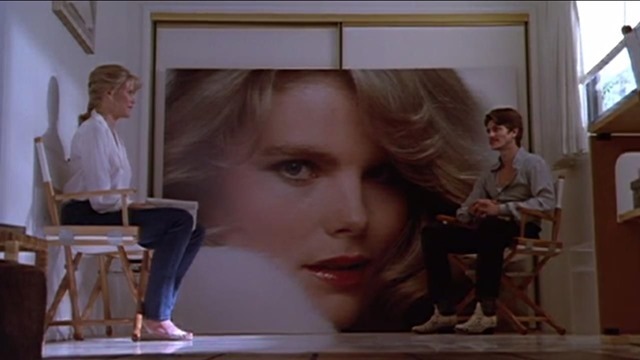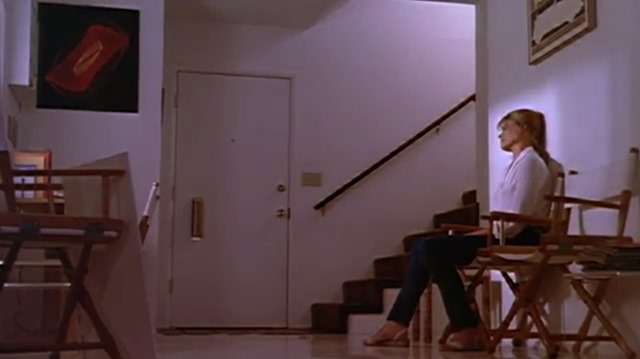 For more stalking fun, be sure to follow me on Facebook, Twitter, Instagram and Los Angeles magazine online.  And you can check out my other blog, The Well-Heeled Diabetic, here.
Big THANK YOU to fellow stalker Lavonna for taking me to this location!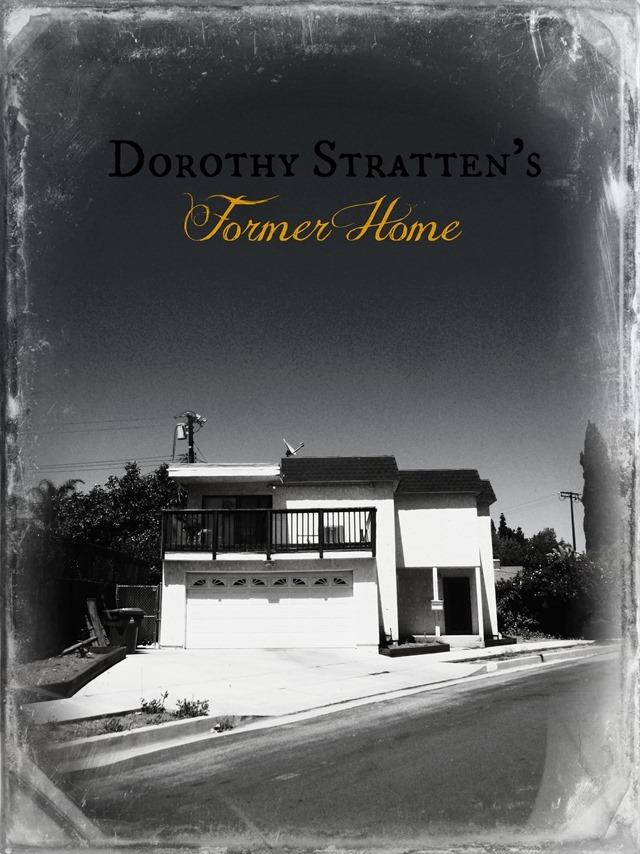 Until next time, Happy Stalking! 

Stalk It: Dorothy Stratten's former house is located at 10881 West Clarkson Road in Rancho Park.
84377