The El Palacio Apartments
Oct 13th, 2014 | By
Lindsay
| Category:
Haunted Hollywood
,
This and That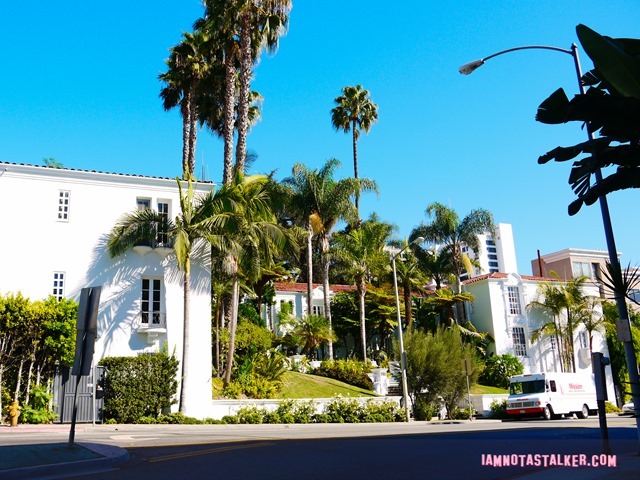 Situated at the corner of La Cienega Boulevard and Fountain Avenue in West Hollywood is an idyllic complex named The El Palacio Apartments.  The gorgeous Spanish Baroque architecture is hiding some dark secrets, though.  The building has been the site of two infamous deaths, the most notorious of which was the overdoes of actress Dorothy Dandridge in 1965.  I have always been fascinated by the El Palacio's lesser-known tie to the macabre, however.  It was at the tenement that a young oil heiress named Georgette Bauerdorf was found murdered, face down in a bathtub, in 1944 – a mystery that remains unsolved to this day.
The El Palacio Apartments were designed by architect William Hauptman in 1931.  The 18-unit courtyard complex features a stuccoed exterior, subterranean parking, mahogany doors, cast stone ornamentation, balconets, a tiled gable roof and gardens fashioned by Seymour Thomas.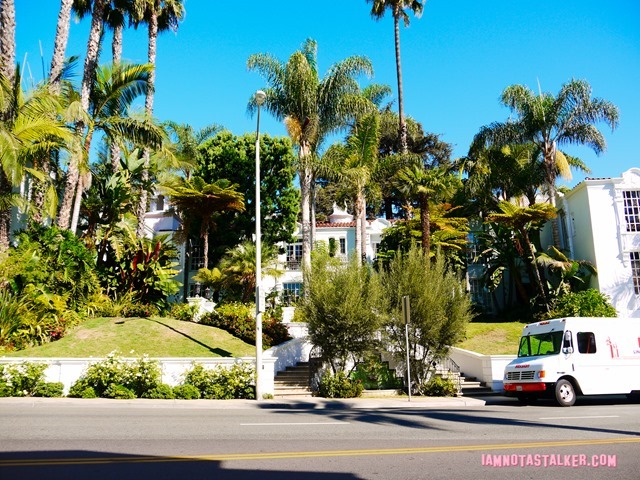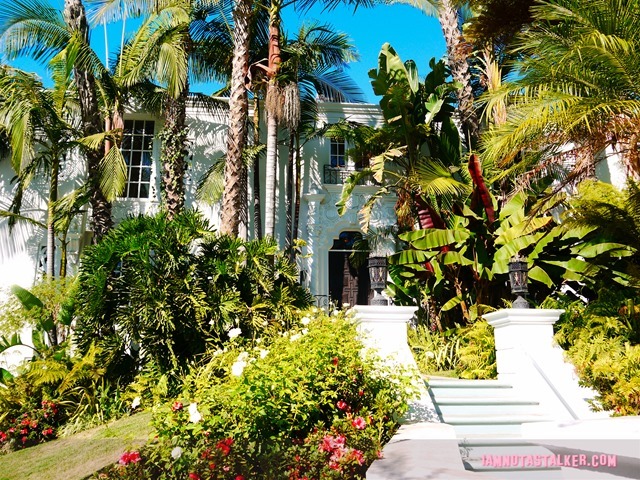 Georgette Bauerdorf was born into a life of privilege in New York City on May 6, 1924.  After her mother passed away in 1935, she migrated to Los Angeles with her father and sister.  Georgette graduated from the Westlake School for Girls in 1941 and spent the next few years travelling.  In the summer of 1944, she moved into the family's multi-level, two-story apartment at the El Palacio along with her sister and father.  When they decided to return to Manhattan in August, Georgette remained behind.  She spent her days working for the Los Angeles Times Women's Service Bureau and also volunteered each Wednesday night as a junior hostess at the Hollywood Canteen, a nightclub for servicemen formerly located at 1451 Cahuenga Boulevard in Hollywood.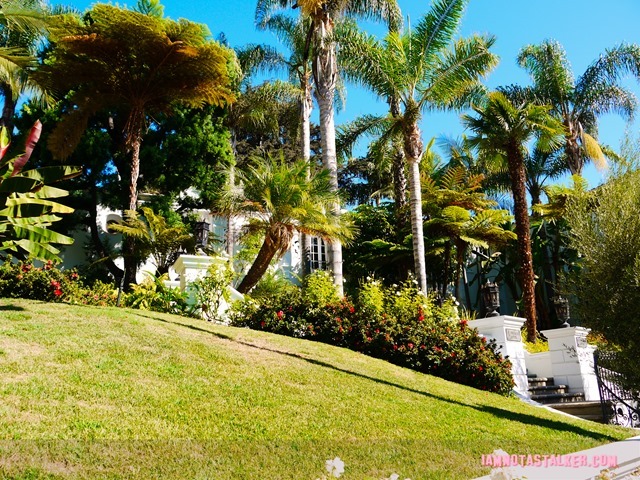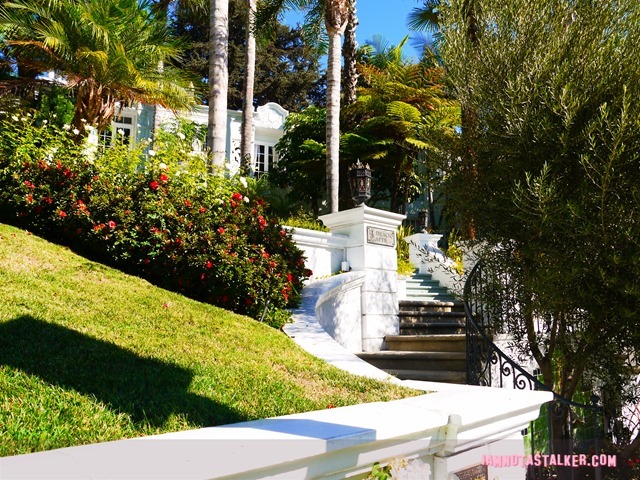 On the night of October 11th, 1944, Georgette left the Hollywood Canteen at 11:30 p.m. and arrived home about a half an hour later.  She ate a can of string beans and some cantaloupe and then changed into pajamas.  The following morning she was found by the cleaning staff, face down in her bathtub with a nine-inch by nine-inch piece of cloth lodged in her throat.  It is said that the bath water had been left running, though I am not sure how or why the tub did not overflow.  The police were immediately called and it was determined that Georgette had been raped and strangled.  Nothing in the apartment was found to be amiss, save for a lone drop of blood on the floor of the bedroom, and Georgette's expensive jewelry had been left undisturbed on her dresser.  Investigators later discovered that her front porch light had been unscrewed slightly, rendering it unusable, possibly so that the intruder could leave the premises undetected.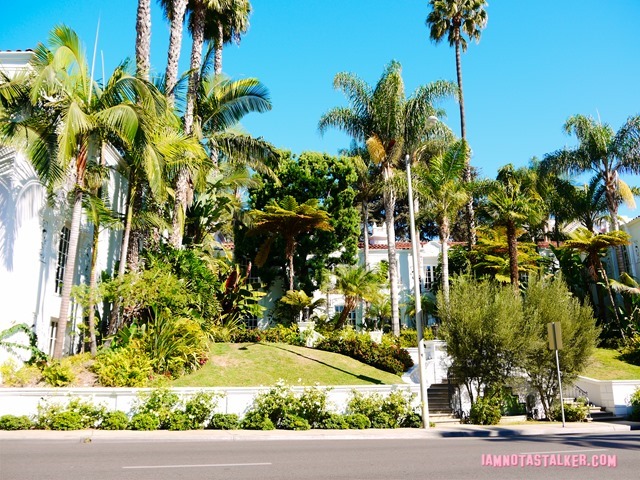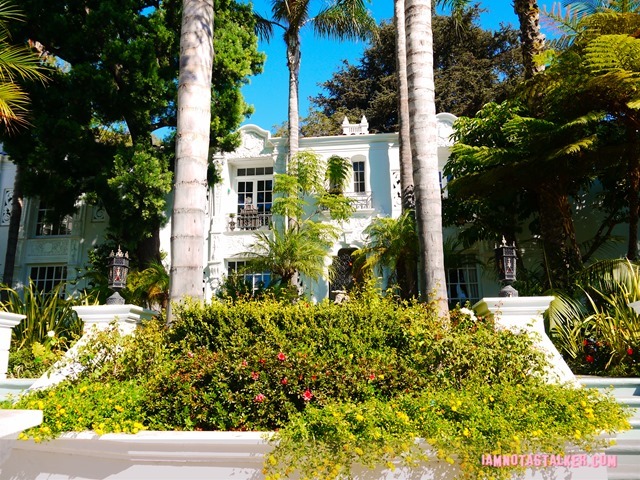 A few suspects were later questioned, but the crime was never solved.  It is believed, though, that a man, most likely someone Georgette knew, broke into her apartment while she was at the Hollywood Canteen and then proceeded to hide out until after she returned home, at which time he raped and killed her.  You can read a more detailed account of the case here.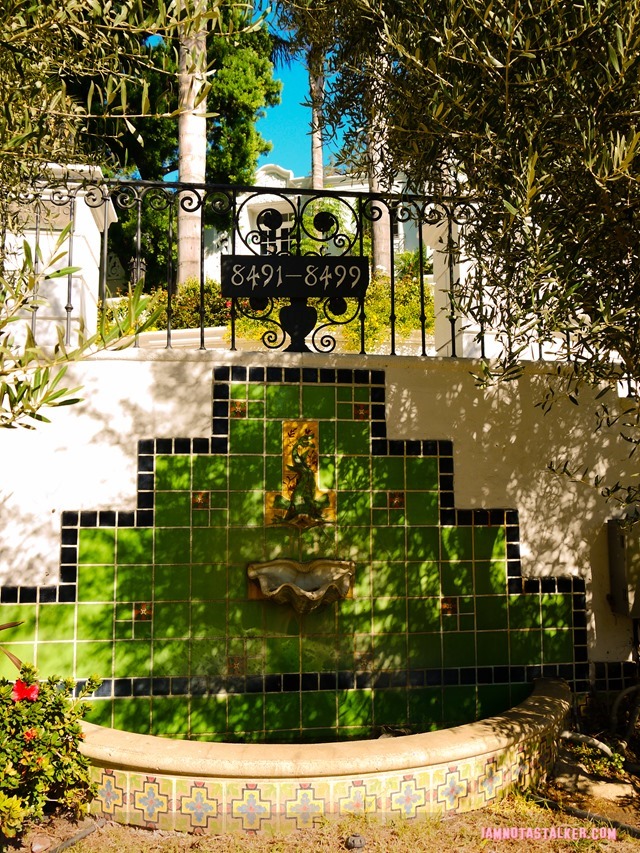 Twenty years later, Dorothy Dandridge, the first African American woman to be nominated for a Best Actress Academy Award, moved into unit D2 of the El Palacio.  Her tenure there was not long.  She was in fairly dire straits at the time, victim to both a drug addiction and a Ponzi scheme that had depleted her finances.  On September 8th, 1965, just a year after she had moved in, she was found dead of a prescription pill overdose in the bathroom of her apartment.  She reportedly had $2.14 in her bank account.  You can read more about her death here.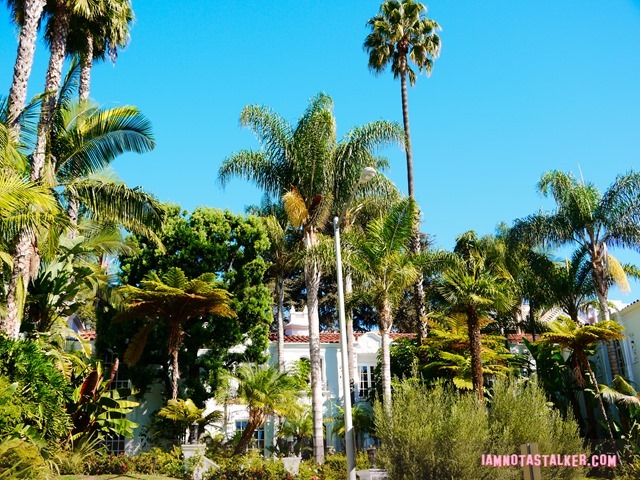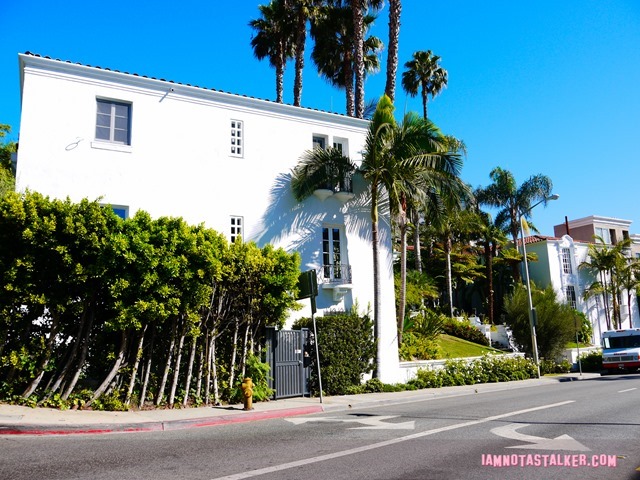 According to Curbed LA, my girl Miss Marilyn Monroe also lived at the El Palacio Apartments, in the spare bedroom of actor John Carroll and his wife, Lucille Ryman, for five months in 1947.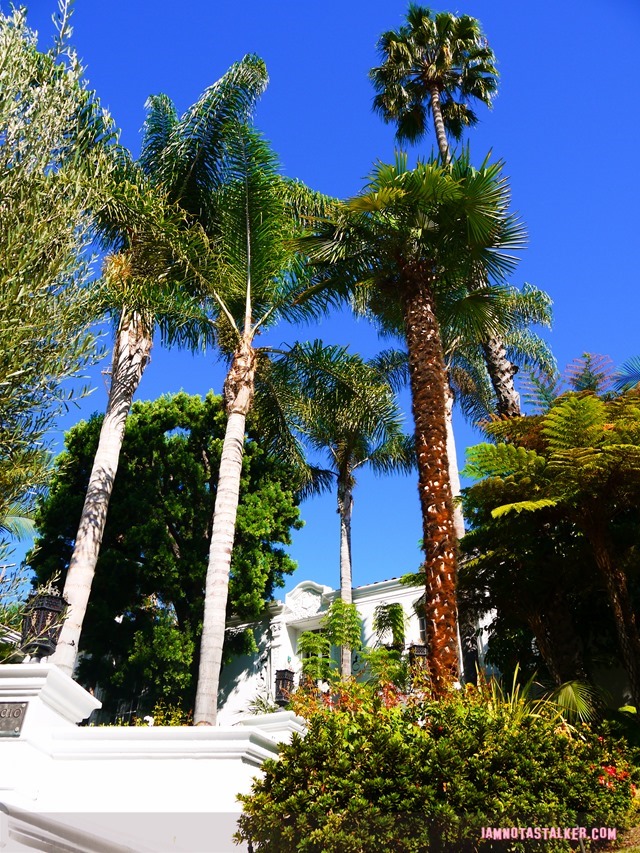 For more stalking fun, be sure to follow me on Facebook, Twitter, Instagram and Los Angeles magazine online.  And you can check out my other blog, The Well-Heeled Diabetic, here.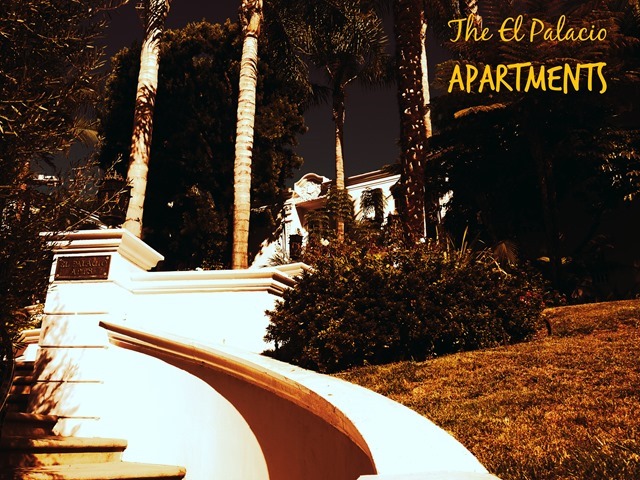 Until next time, Happy Stalking! 

Stalk It: The El Palacio Apartments, where the murder of Georgette Bauerdorf took place, are located at 8491-8499 Fountain Avenue in West Hollywood.
84411