Elegant Manor
Oct 22nd, 2014 | By
Lindsay
| Category:
Haunted Hollywood
,
This and That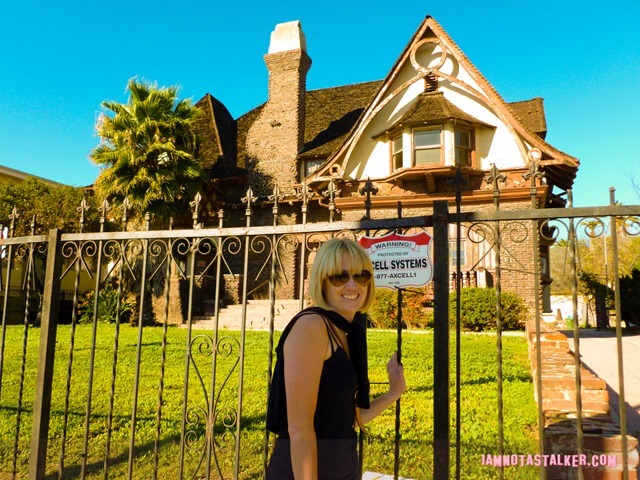 Because there's nothing this stalker loves more than history and abandoned locations, my BFF Mike, from MovieShotsLA, once took me by a dilapidated old West Adams house known as Elegant Manor that has quite a backstory.  This was years ago, though, and, while I knew the place was a filming location (thanks to this 2004 Los Angeles Times article), I kept putting off blogging about it as I was unsure of which productions it had appeared in.  Thankfully, fellow stalker David, from The Location Scout website, gave me a tip last October and, while I did not get around to writing about it then, when I recently found out that the residence was the site of this year's interactive play/haunted house Delusion: Lies Within, I thought it was high time that I finally did so.
The two-story Italian Gothic/Queen Anne-style home was built for James T. Fitzgerald, a wealthy piano store owner, and his wife in 1906.  The 6,665-square-foot brick and stone residence, which was originally known as the Fitzgerald House, was designed by architect Joseph Cather Newsom and featured 15 rooms, 6 bedrooms, 2 bathrooms, three parcels of land, a cellar, an attic, a carriage house, vaulted ceilings, a sunken den, gothic arches, multiple fireplaces and wood ornamentation throughout.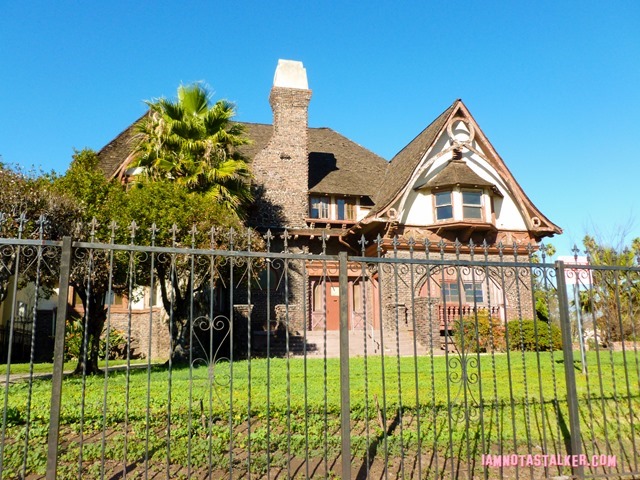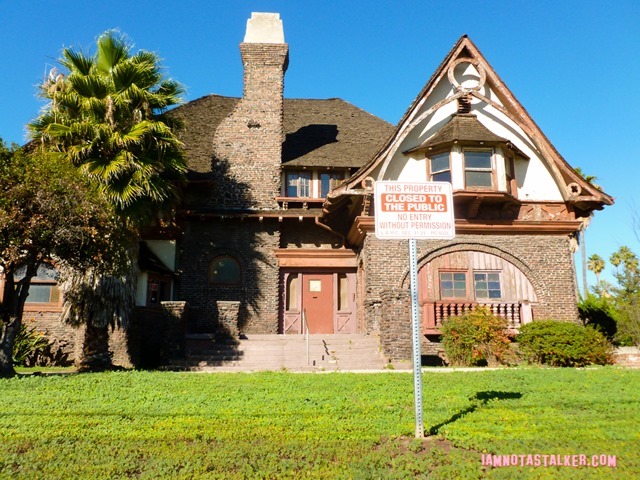 After the Fitzgeralds moved out around 1910, the dwelling went through a succession of different owners.  In 1952, it was purchased by the Regular Associated Troupers, a group of female circus performers, to be used as their headquarters.  By the time Louisiana native Arlillian Moody acquired it from the Troopers in 1977, the home had fallen into severe disrepair.  With help from friends, family and neighbors, Moody set about restoring the once great estate to its original grandeur.  When the project was complete, she dubbed her new residence "Elegant Manor."  The property, which was named a Los Angeles Historic-Cultural Monument in 1982, served as more than just a home, though.  Arlillian allowed it to be rented out for events, film shoots, political gatherings, school functions, and Alcoholic Anonymous meetings.  The whole thing sounds very Midnight in the Garden of Good and Evil – a fabulous book which I am currently in the midst of reading.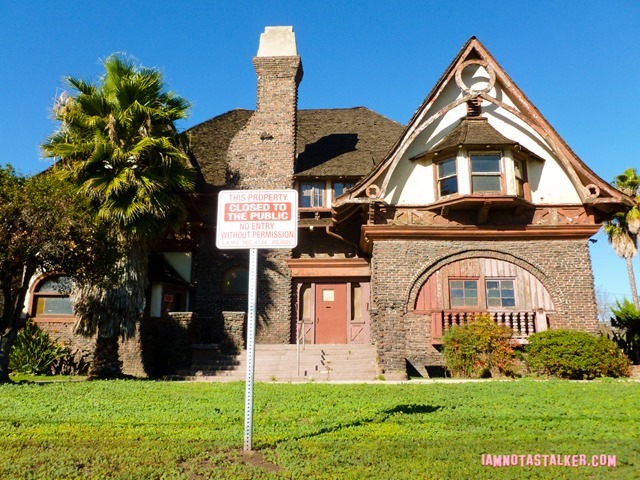 When Moody fell ill in 1993, her son Ronald Carroll began managing the property.  He did not care for it as well as his mother had, though, and soon the events being held at the residence took a wild turn.  Raves were a common occurrence, as was gang activity.  When Moody passed away in 2001, things only got worse.  In January 2004, two teen siblings were shot and killed by gang members during a party on the premises.  Shortly thereafter, the city stepped in and removed 33 (!!!) disabled vehicles and over 20 tons (again !!!!) of trash from the property.  They also put a halt to the home being used an an events venue.  Ronald subsequently put the pad on the market for $2.1 million.  I do not believe that he ever found a buyer, though, and, from what I've been able to glean online, I think that the estate eventually went into foreclosure before being sold by the bank.  Elegant Manor, which was no longer so elegant, was put up for sale again in 2008 for $1.9 million.  It appears to still be on the market.  You can check out some great photographs of what the interior currently looks like here.  It is actually in a lot better shape than I would have guessed, considering its past.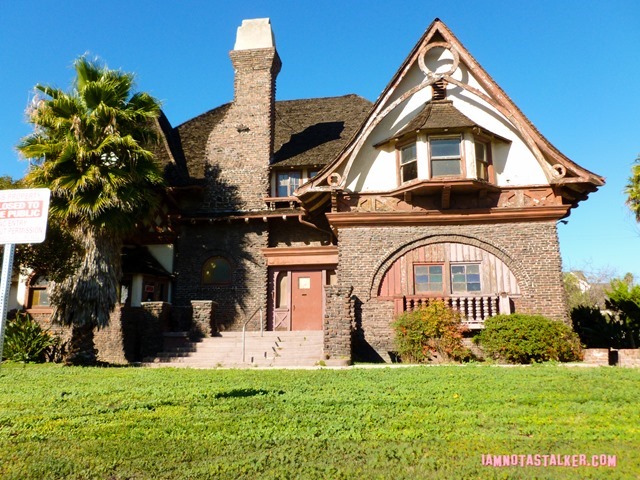 As I mentioned, Elegant Manor is currently being utilized as the site of Delusion: Lies Within, an interactive haunted house that makes use of a different abandoned mansion each year.  (Last's year show was held at the Beckett House, which I blogged about here.)  The 2014 story focuses on a popular dark fantasy novelist named Elena Fitzgerald who has not been seen in years and her long missing daughter, Mary.  The vast majority of dates for this year have already sold out, but some limited tickets are available here.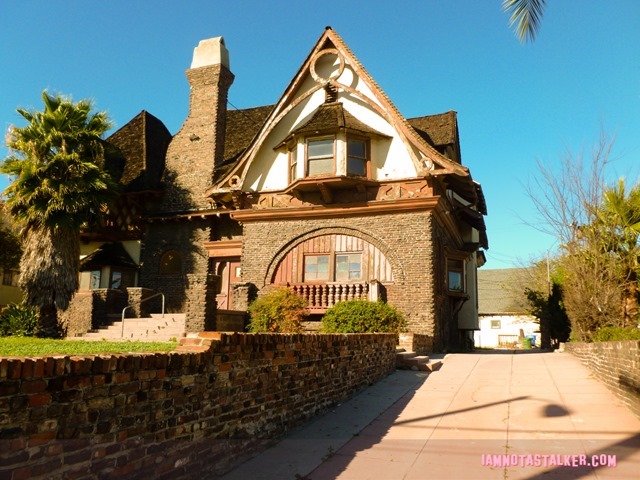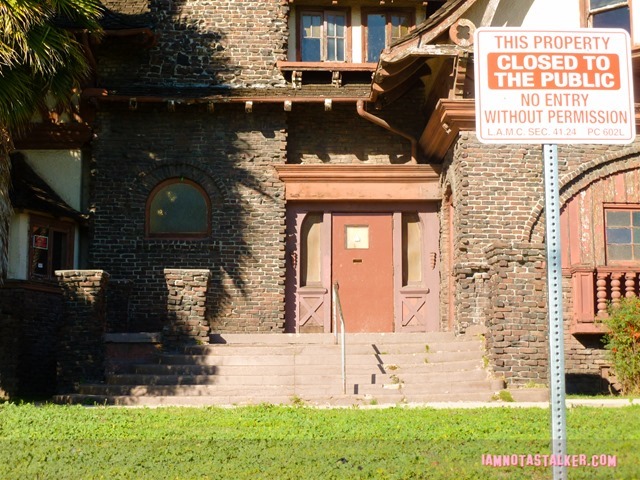 David, from The Location Scout, let me know that Elegant Manor appeared in the 2004 horror movie The Hazing (also called Dead Scared).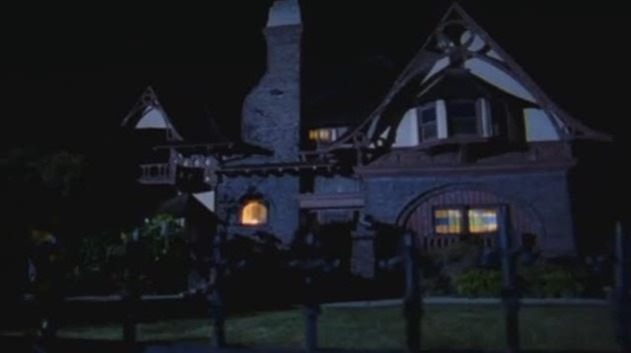 Elegant Manor was also where Stinger Ray (Hawthorne James) lived in the 1979 flick Disco Godfather.  I couldn't find a copy of the movie anywhere, but was able to make some screen captures from this "concentrated version" of it online.  The back of the house, which you can see a photograph of here, was featured in the scene in which Stinger talked to the media.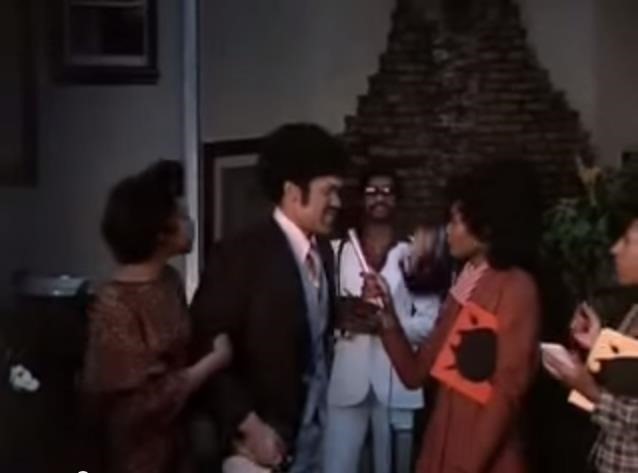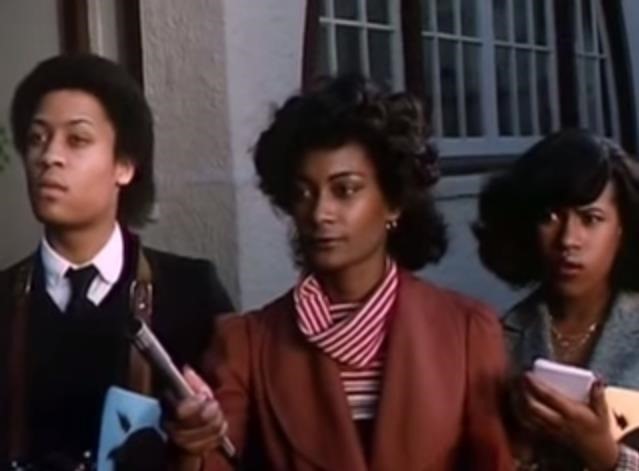 And the interior of the house appeared in the scene in which Sweetmeat (Jimmy Lynch) threw a party.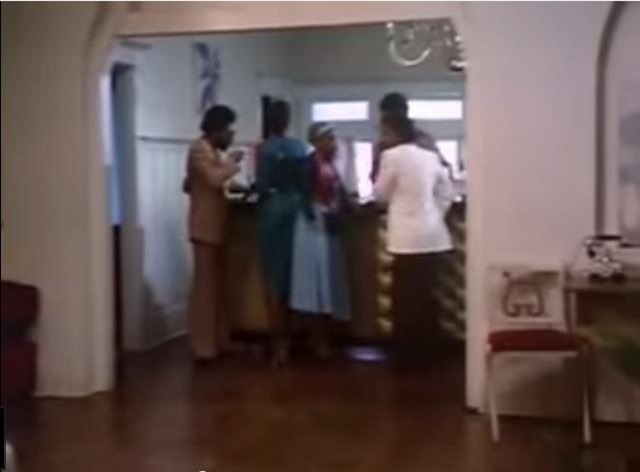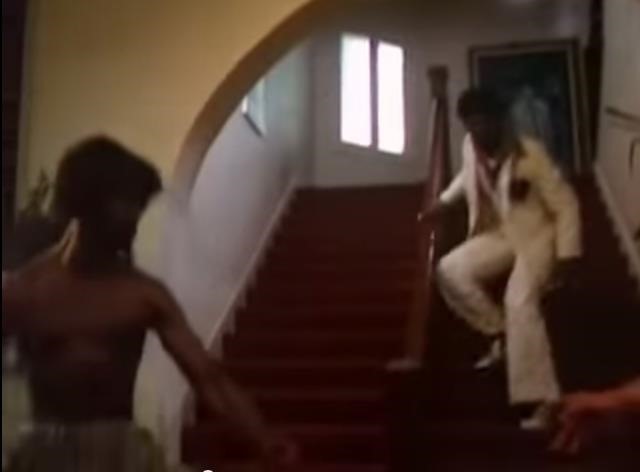 For more stalking fun, follow me on Facebook, Twitter, Instagram and Los Angeles magazine online.
Big THANK YOU to Mike, from MovieShotsLA, for telling me about this location! 

Until next time, Happy Stalking! 

Stalk It: Elegant Manor is located at 3115 West Adams Boulevard in the West Adams District of Los Angeles.
84659