Alfred Coffee & Kitchen
Nov 24th, 2014 | By
Lindsay
| Category:
This and That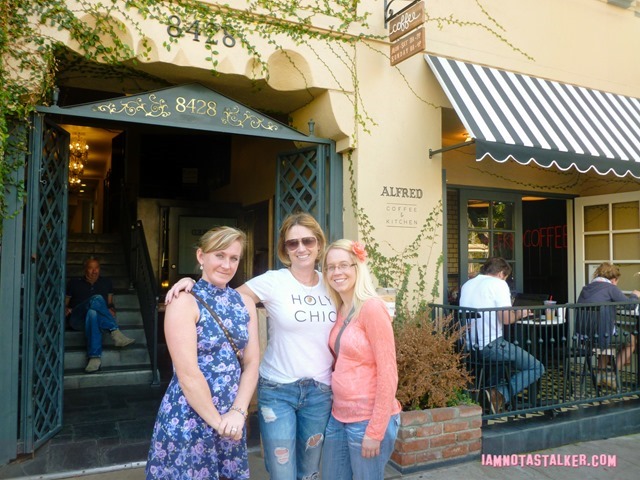 At one point last year, I mentioned that I would occasionally be blogging about stalk-worthy locales that do not have a film connection.  Today's post chronicles one of those places.  A few months ago, fellow stalkers Becky and Anushika told me about Alfred Coffee & Kitchen, a quaint West Hollywood café that they thought I would adore.  They were right.  (To be fair, though, it was a pretty sure bet – I've yet to meet a coffee shop I didn't like. 

)  When I first set foot inside the eatery, I immediately fell in love.  So I brought my friends Lavonna, Kim, Melissa and Maria there for a cup of joe while they were in L.A. two weeks ago visiting from Ohio.
Alfred Coffee & Kitchen was founded in 2013 by real estate developer Joshua Zad.  As a longtime area resident, Zad was frustrated that there was not a place to grab a coffee or baked good within walking distance of West Hollywood's fashionable Melrose Place shopping district, so he decided to open one himself.   He found the perfect site in a charming yellow-hued building situated on the eastern end of the tree-lined road.  The entrepreneur had once lived on Alfred Street, just off Melrose Place, and named his new eatery in honor of his former address.  It opened on January 23rd.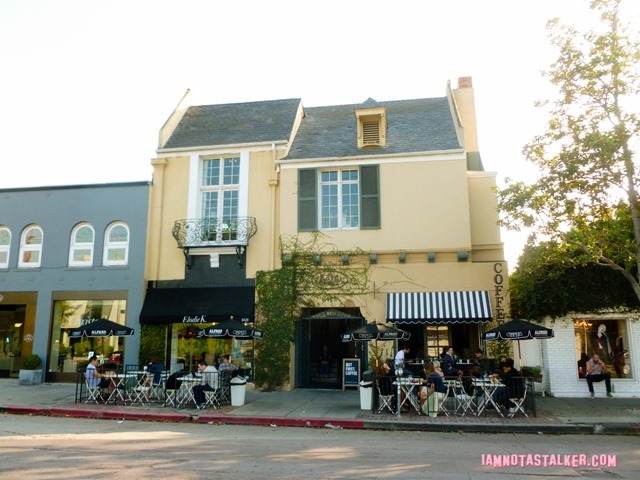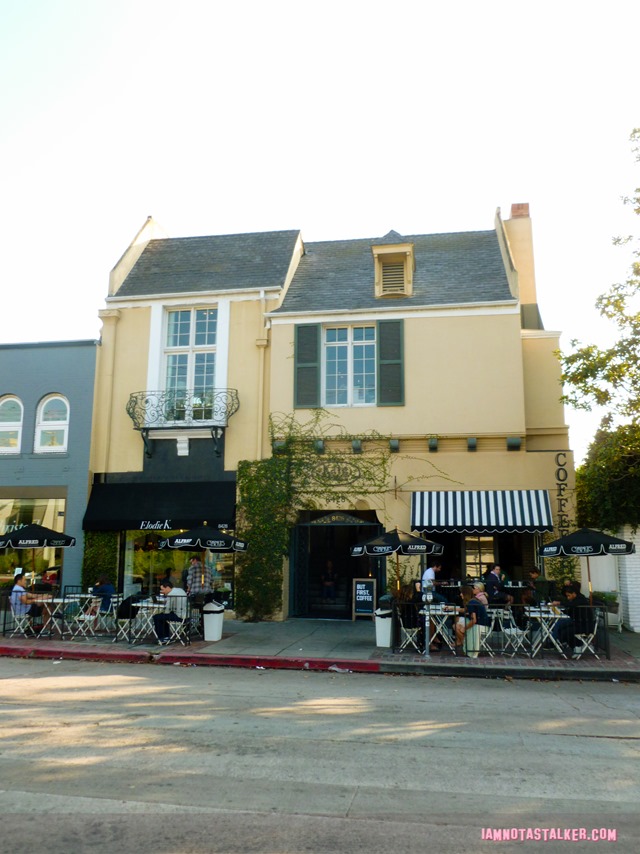 Thanks to its quaint charm and neighborhood-y feel, Alfred Coffee proved extremely popular from the get-go.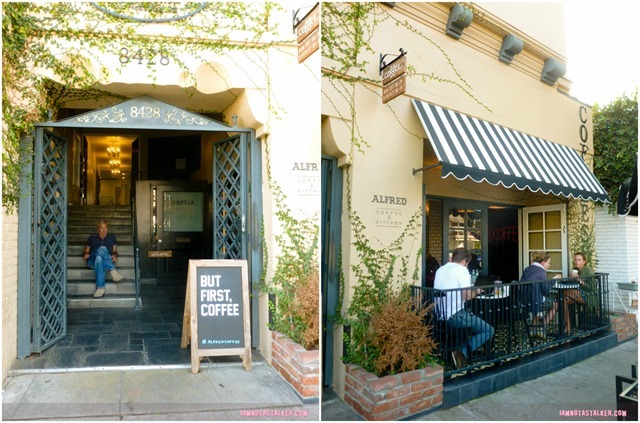 While the exterior of the eatery is absolutely adorable . . .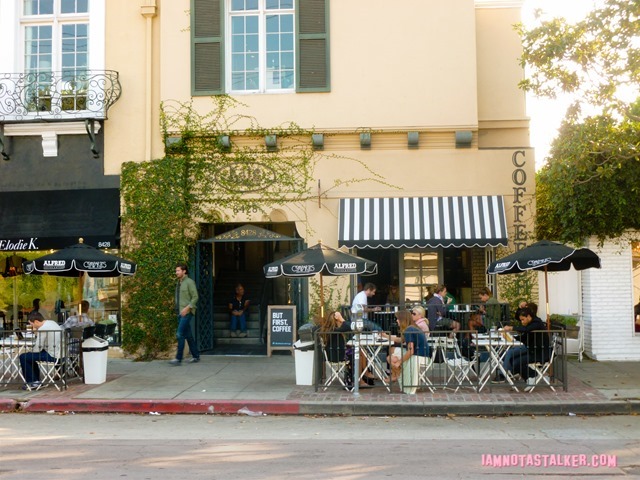 . . . it was the Manhattan-esque split-level interior that had me drooling!  Upon walking in the front door, patrons are greeted with a huge "But first, coffee" sign, that I, of course, loved.  Of being at Alfred, TimeOut Los Angeles said, "The experience is irresistibly Instagram-able (Seriously. That 'But first, coffee' decal should have its own handle.)."  I couldn't agree more – in fact, I did Instagram that very decal during my first visit to the café.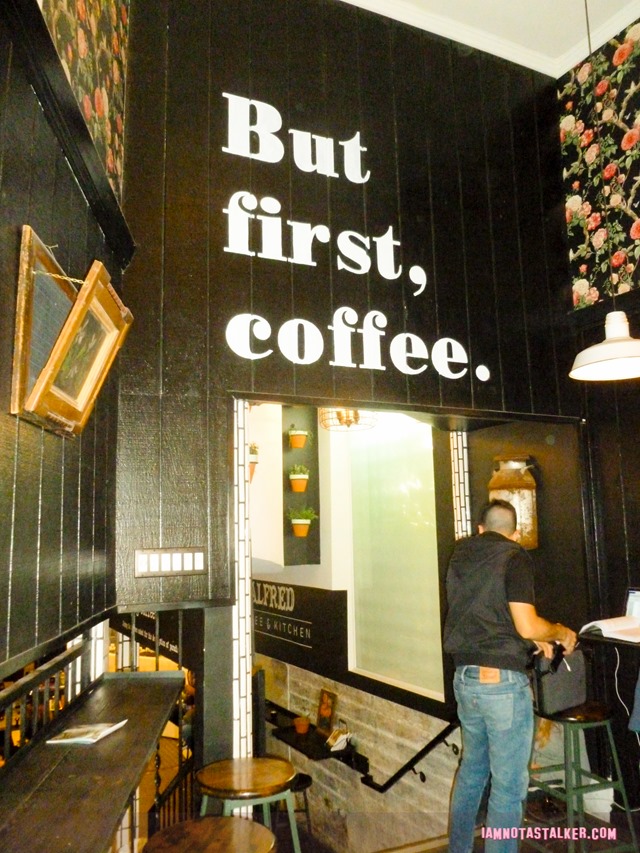 Alfred's ground level boasts an intimate living room-like space for lounging, complete with a working fireplace.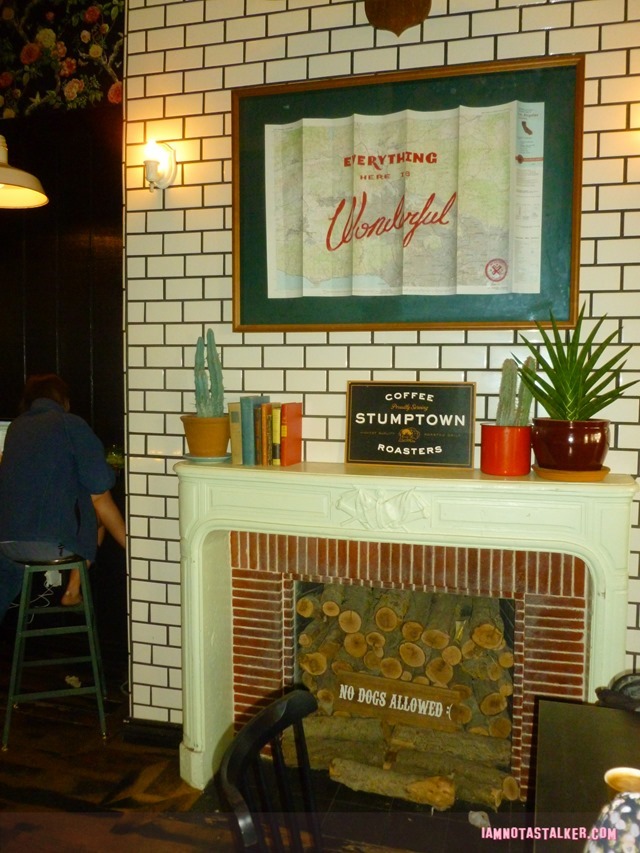 The basement level features a seating area, as well as a large barista counter.  Both floors are constantly jam-packed with patrons.  One sip of an Alfred latte and you'll understand why.  The coffee is spectacular!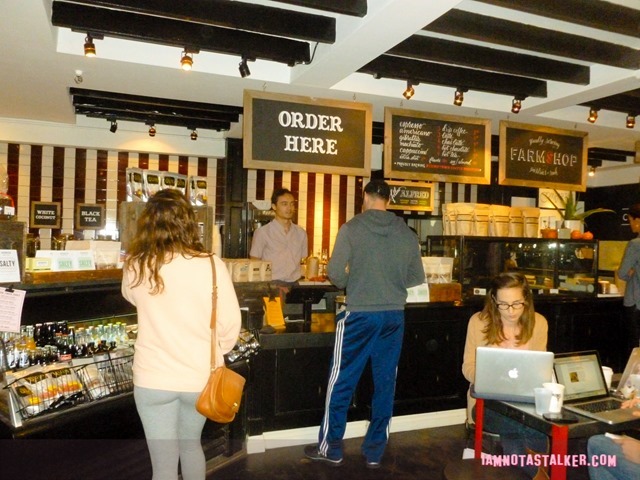 Alfred is most famous for its specialty espresso and macchiato drinks which come served in a four-ounce chocolate-dipped waffle cone cup.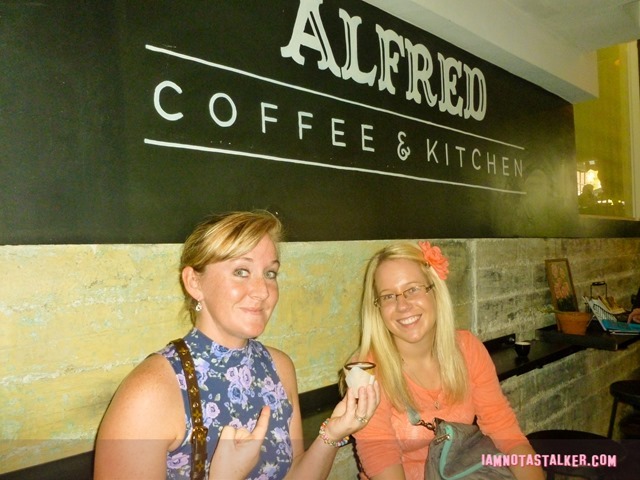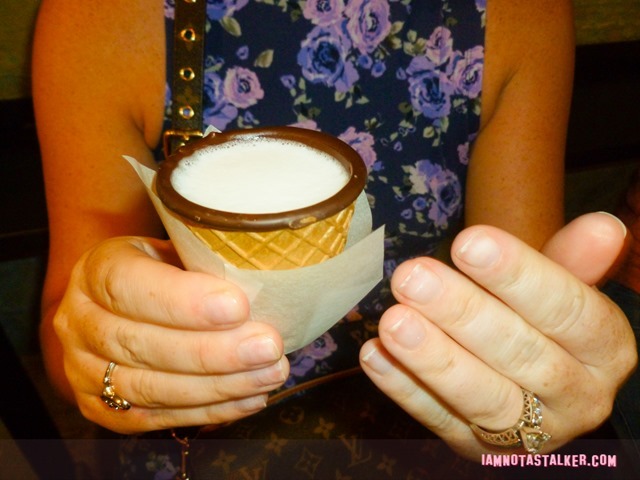 While not a filming location, Alfred is a major celebrity hotspot.  Just a few of the stars who have been spotted there include Vanessa Hudgens, Jaimie Alexander, Mickey Rourke, Dianna Agron, Jamie King, Jonah Hill, Jesse Metcalfe, Joe Jonas, (my boyfriend) Jerry Ferrara, Dolph Lundgren, Jennifer Meyer, Rosie Huntington-Whiteley, Ashley Tisdale, Emma Roberts and Camilla Belle.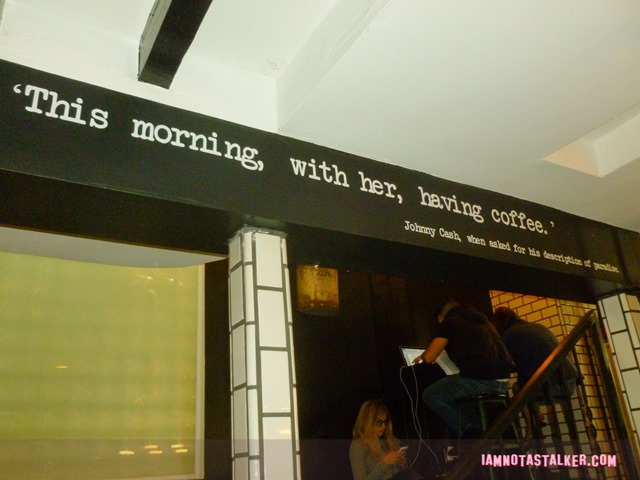 My favorite blogger, Cupcakes and Cashmere's Emily Schuman, even shot an outfit post at Alfred back in mid-2013.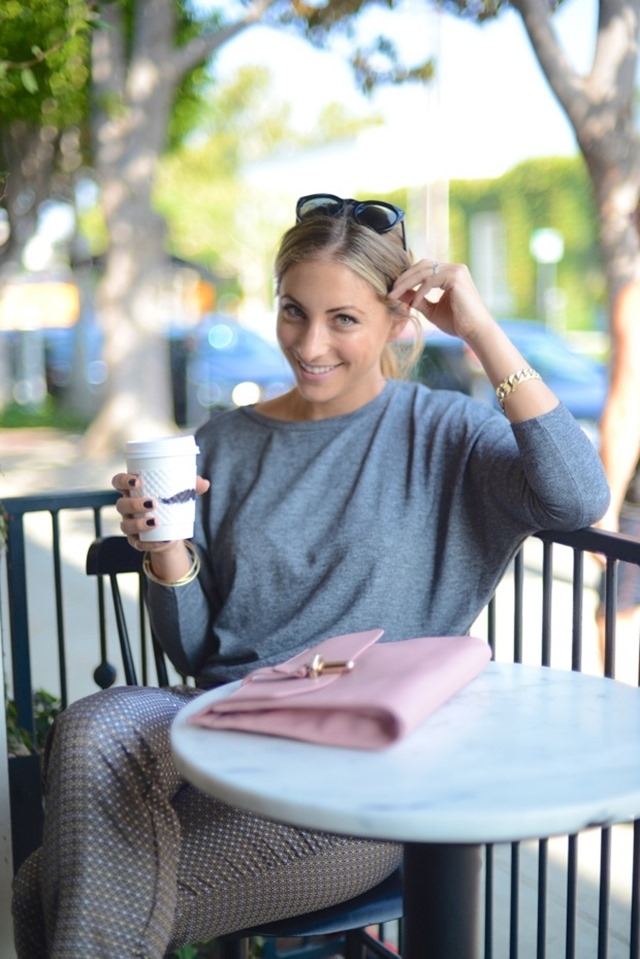 For more stalking fun, follow me on Facebook, Twitter, Instagram and Los Angeles magazine online.
Big THANK YOU to fellow stalkers Anushika and Becky for telling me about this location!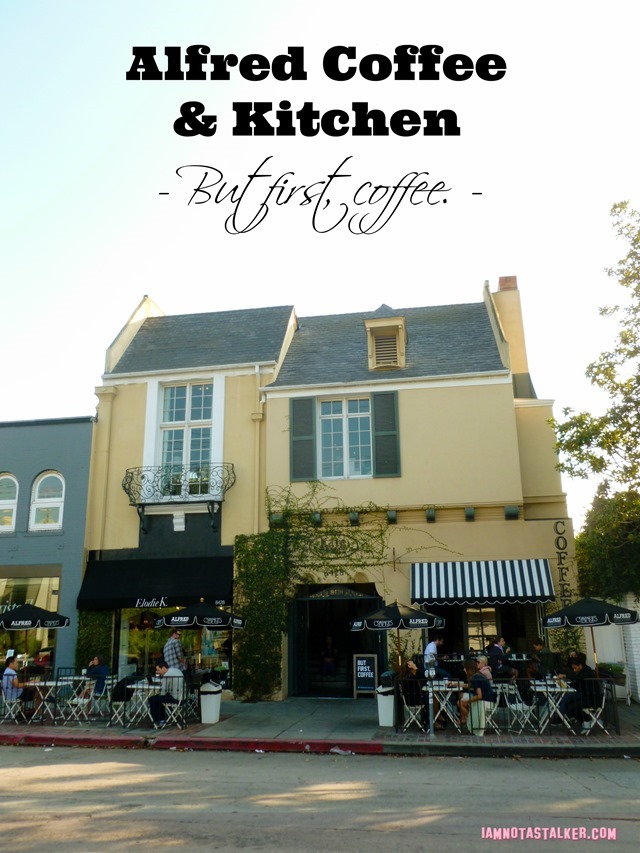 Until next time, Happy Stalking! 

Stalk It: Alfred Coffee & Kitchen is located at 8428 Melrose Place in West Hollywood.  You can visit the eatery's official website here.
85357