Chaya Venice from "The Holiday"
Dec 15th, 2014 | By
Lindsay
| Category:
Movie Locations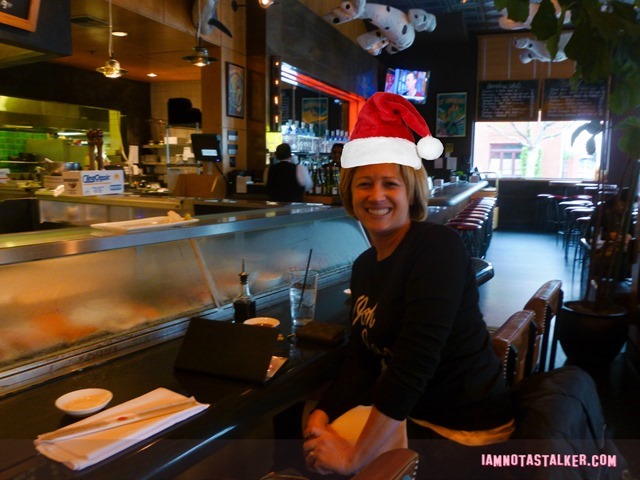 It's finally that time of year again, folks!  Time for some Christmas-themed posts!  And I could NOT be more excited.  First up is a locale that I had been searching for for years – the sushi restaurant where Iris Simpkins (Kate Winslet) and Miles (Jack Black) dined towards the end of The Holiday.  During my lengthy search for the eatery, I spent countless hours inputting terms like "sushi restaurant," "The Holiday" and "filming" into Google, but always came up empty-handed.  Then, this year, I decided to ask for some help and called in my friend Owen, of the When Write Is Wrong blog, to see if he could work his magic in finding it.  Sure enough, he did!  After numerous Google inquiries using, as he stated, "Soooooooo many combinations and permutations" of terms, he sent an email to The Holiday's production manager who got back to him right away and informed him that the restaurant was in Venice.  Adding "Venice" to his search terms led him to a Yelp review of Chaya Venice, in which a patron named Hayley M. mentioned that the place had appeared in The Holiday.  Yahoo!  So I ran right on over there for lunch while I was in L.A. a couple of weeks ago.
Chaya Venice was originally founded by the Tsunoda family in 1990.  The Tsunodas' tenure in the culinary field is an extensive one that has lasted almost forty decades.  Yes, you read that right – forty decades!  About 390 years ago, the family set up shop, so to speak, under a large tree in Hayama, Japan, where they served tea and snacks to travelers on horseback who happened to pass by.  At some point thereafter, they opened an inn on the site, which was eventually transformed into a Japanese restaurant that they named "Hikage Chaya."  (Chaya means "teahouse" in Japanese.)  It is still open today.  A second restaurant, La Maree de Chaya, which served French food, soon followed.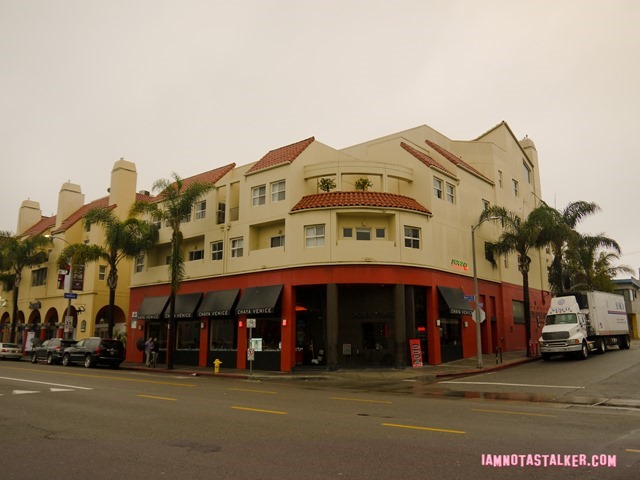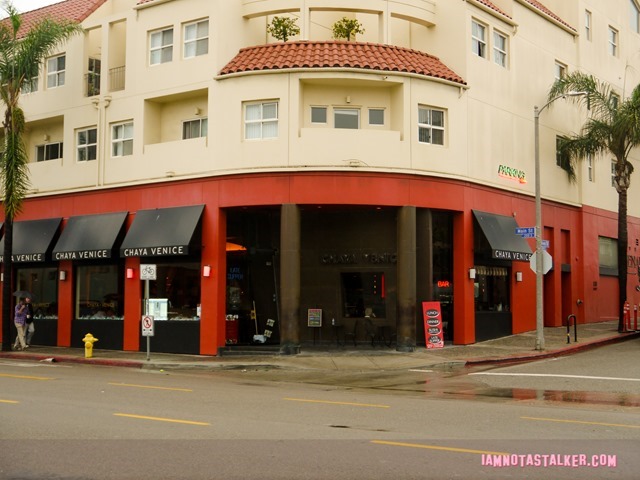 In the 1980s, the Tsunodas migrated to the United States and, in 1984, opened Chaya Brasserie in Beverly Hills.  It, too, is still in operation today.  Sister restaurants, including Chaya Venice, soon began to pop up and there are currently four Chaya outposts located throughout California.  The eateries, which serve French/Japanese cuisine, are headed by executive chef Shigefumi Tachibe, who just so happens to be the inventor of tuna tartare.  He created the dish at Chaya Brasserie the same year that the eatery opened, after a patron requested an alternative to the steak tartare that was then being offered on the prix-fixe menu.  The rest, as they say, is history.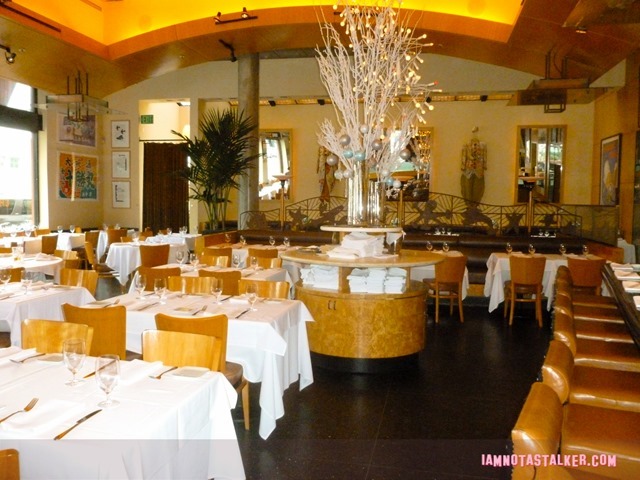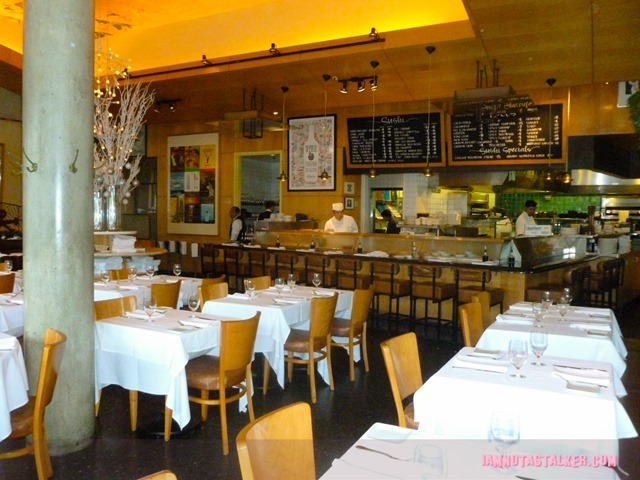 I absolutely loved my experience at Chaya Venice!  While I am not a fan of sushi (I do not like most fish), I opted for some veggie rolls and they were delish!  The staff also could not have been nicer to me and answered all of my silly little questions about the filming of The Holiday.  The atmosphere of the place is quite beautiful, too.  It is not very hard to see why Chaya Venice wound up being featured on the silver screen.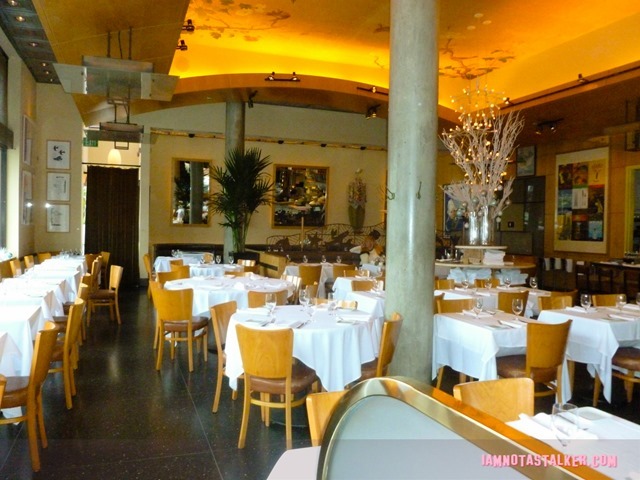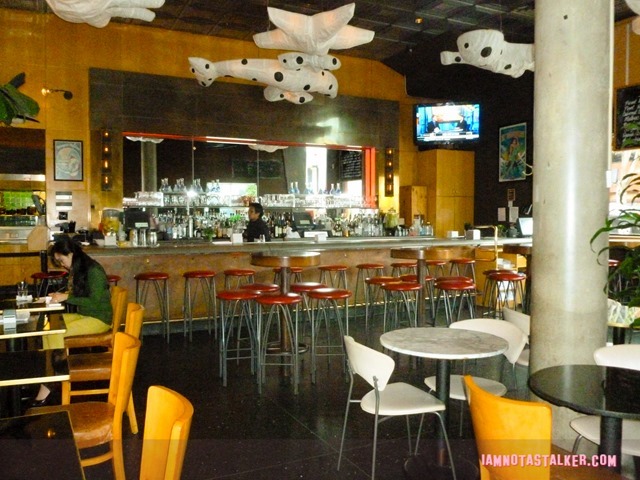 I was particularly obsessed with the restaurant's painted ceiling.  Gorgeous!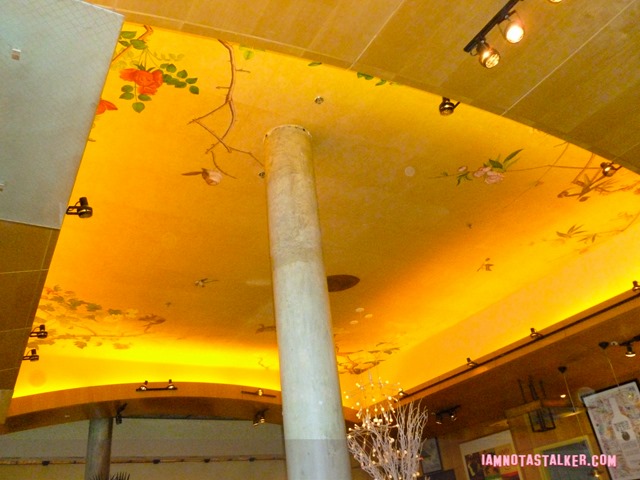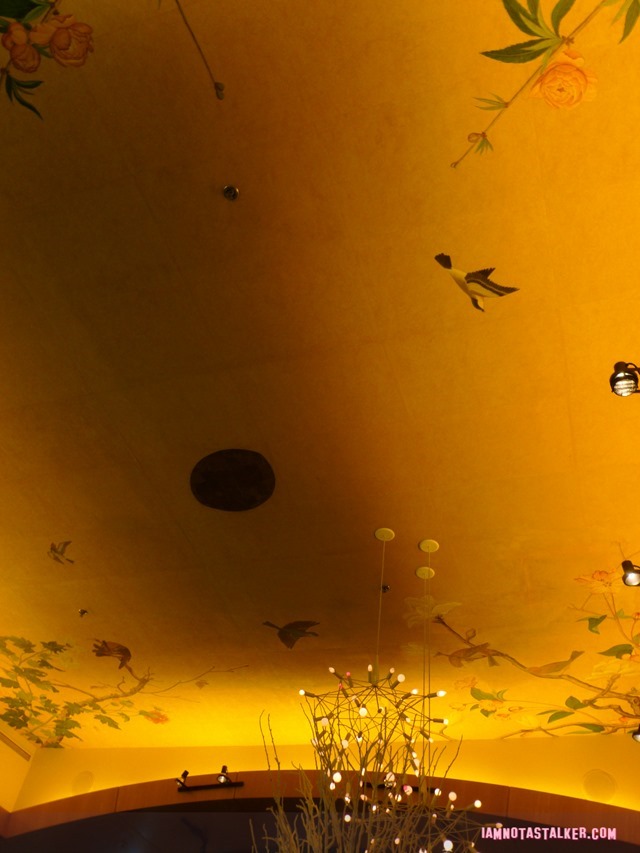 In The Holiday, Chaya Venice was where Miles and Iris were eating lunch when Miles' ex-girlfriend, Maggie (Shannyn Sossamon), called to tell him she wanted him back.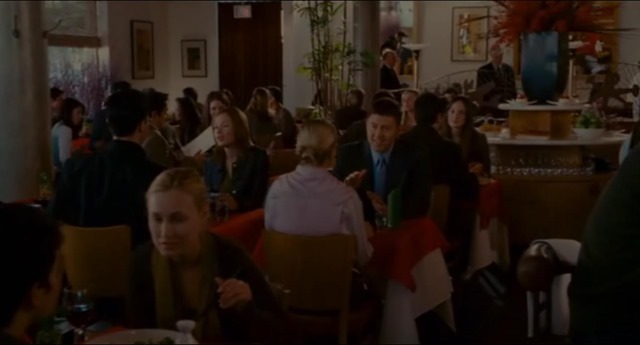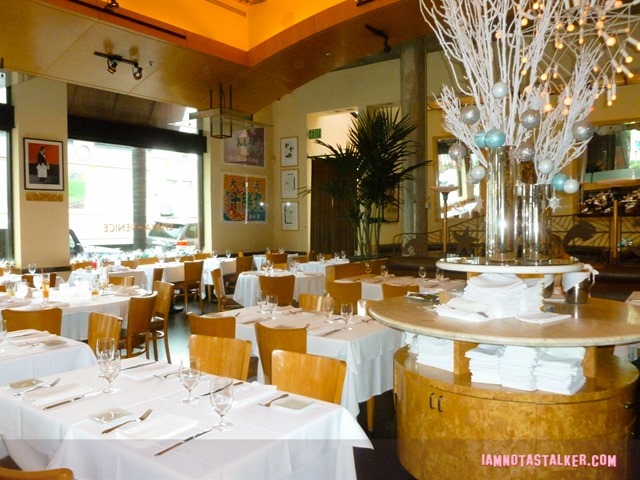 As you can see, the place looks much the same in person as it did onscreen.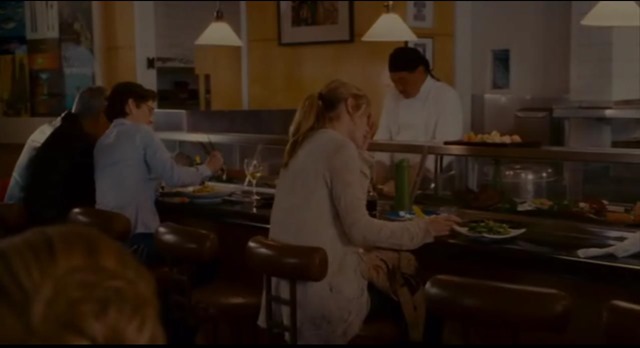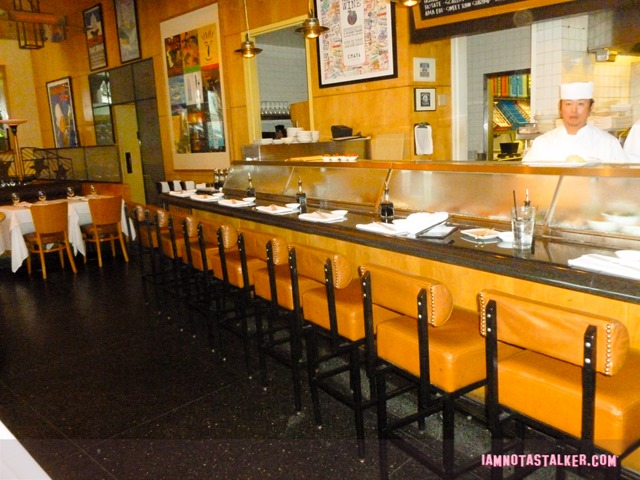 "Accidental boob graze!"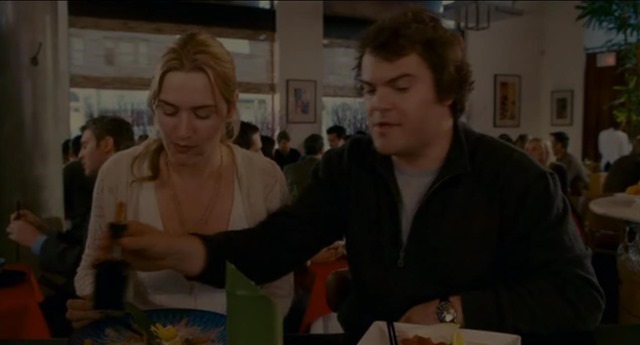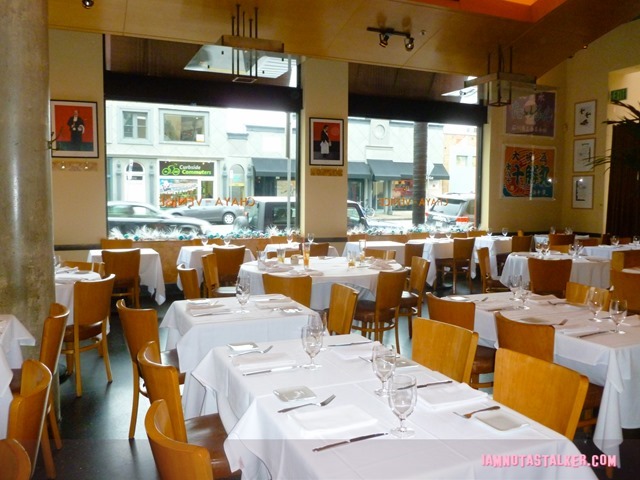 The Holiday is not the only production to have been lensed at Chaya Venice.  In the Season 5 episode of The Hills titled "Mess with Me, I Mess With You," which was filmed in 2009, Stephanie Pratt and Audrina Patridge grabbed lunch at the eatery and discussed Kristin Cavallari and Justin Bobby's burgeoning relationship.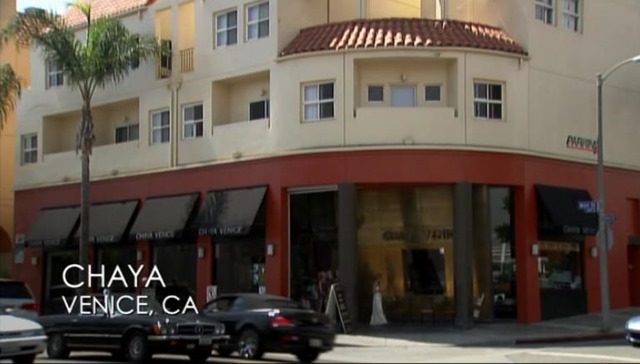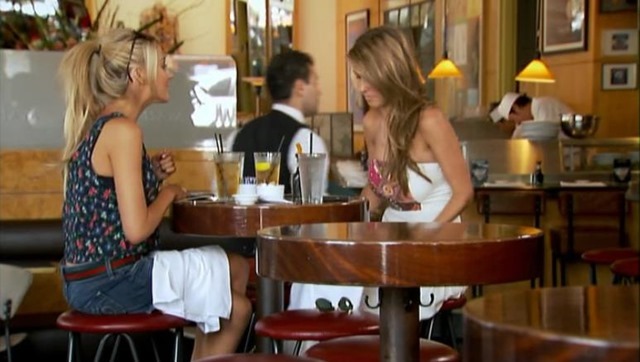 And in the Season 5 episode of Californication titled "The Ride-Along," which aired in 2012, Chaya Venice was where Richard Bates (Jason Beghe) got naked while standing on a sushi bar.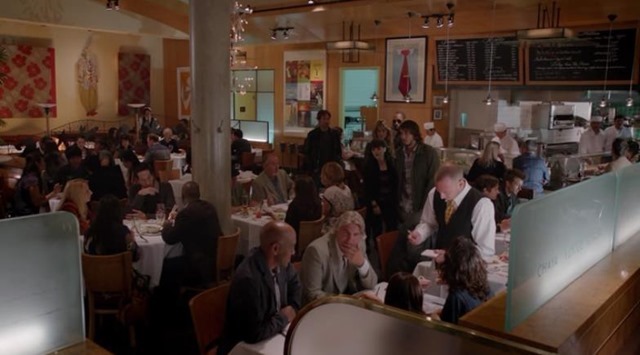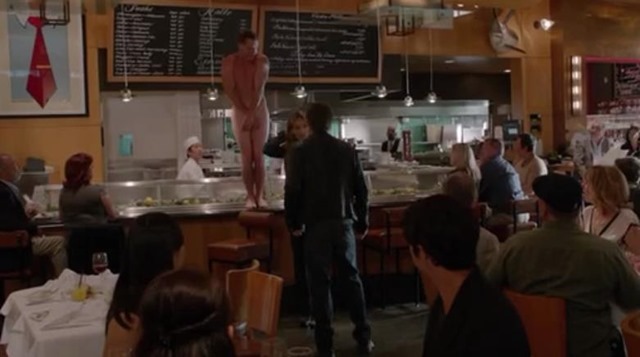 The entrance to Chaya Venice also appeared in the episode.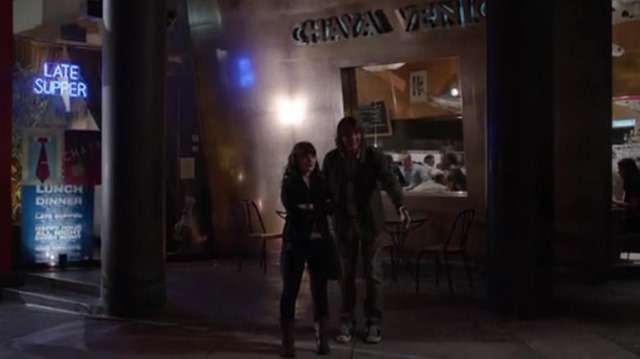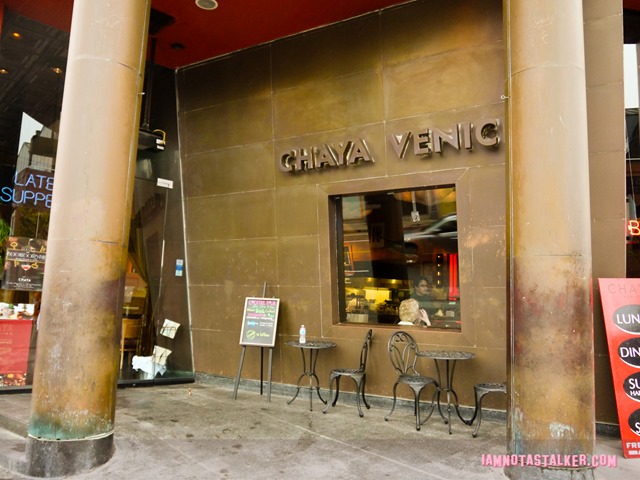 For more stalking fun, follow me on Facebook, Twitter, Instagram and Los Angeles magazine online.
Big THANK YOU to fellow stalker Owen, from the When Write Is Wrong blog, for finding this location!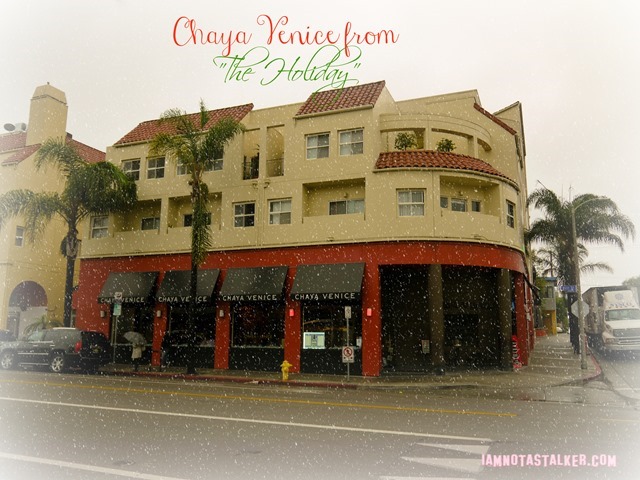 Until next time, Happy Stalking! 

Stalk It: Chaya Venice, from The Holiday, is located at 110 Navy Street in Venice.  You can visit the eatery's official website here.
85701