Inez's House from "Chef"
Jan 9th, 2015 | By
Lindsay
| Category:
Movie Locations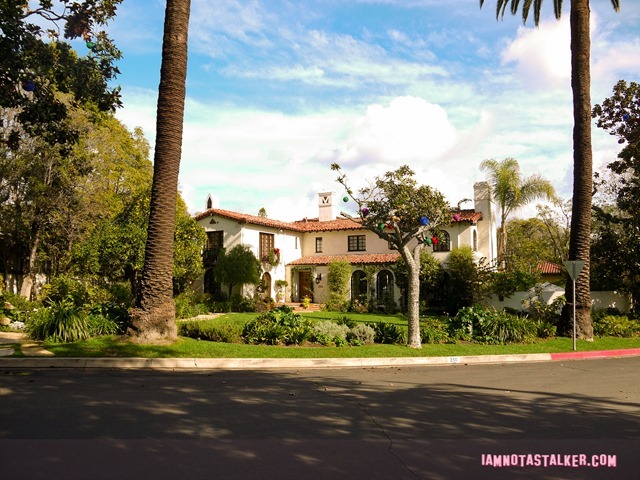 My favorite movie of 2014 was, hands down, The Other Woman.  Running a close second was Chef, which I am guessing many of you have not heard of.  Sadly, it was a bit of a sleeper.  Take my word for it, though, the flick is fabulous.  As are its locations!  But more on that in a minute.  The Grim Cheaper and I first heard about Chef thanks to Carson Daly who talked about it on his morning radio show on 97.1 FM a couple of months back.  Carson had just watched the movie the night prior and was mesmerized by it.  He even mentioned that it made him cry.  So when the GC and I came across the title when perusing the Instant Video selections on Amazon a couple of weeks back while spending the night at my parents' house, we decided to watch it.  And we all had much the same reaction as Carson. Chef is heartwarming, funny and feel-good.  We absolutely loved it!  One thing that had us debating during our viewing and repeatedly pausing the movie (much to the GC's chagrin), though, was the real life location of Inez's (Sofia Vergara) onscreen house.
Because of its Spanish-style architecture, my mom and the GC were convinced that the residence was located in Pasadena.  I had my doubts, though.  If a place of that massive size and spectacular beauty was actually located in the Crown City, I figured I most likely would have come across it during my ten-plus years of living there.  As it turns out, my instincts were right.  After some digging, I ended up finding the pad in Brentwood.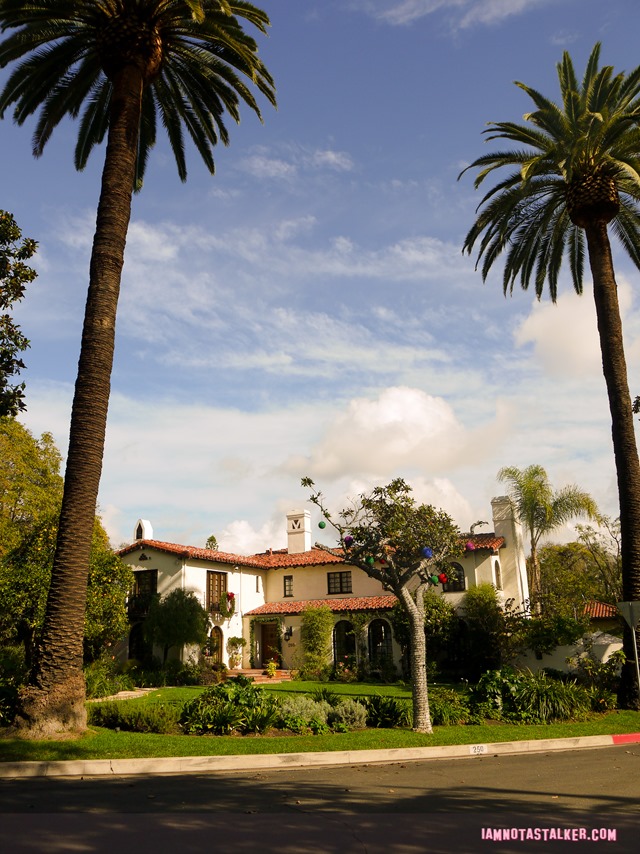 Chef centers around Carl Casper (Jon Favreau, who produced, wrote, directed and starred in the movie), a high-end chef who loses his job after getting into a Twitter war with a food critic.  Following the advice of his ex-wife, Inez, Carl winds up purchasing an old food truck in Miami and refurbishing it, before driving it back to Los Angeles, selling his fare along the way.  His son, Percy (Emjay Anthony), accompanies him on the journey and their adventure is nothing short of magical.  Inez's house in the flick is quite magical, as well.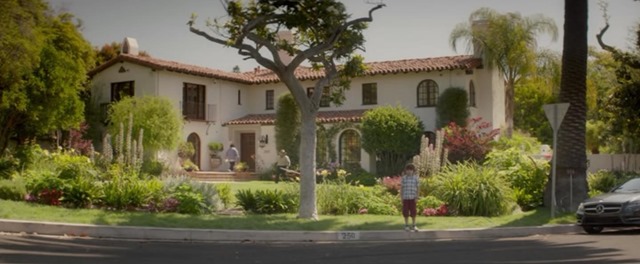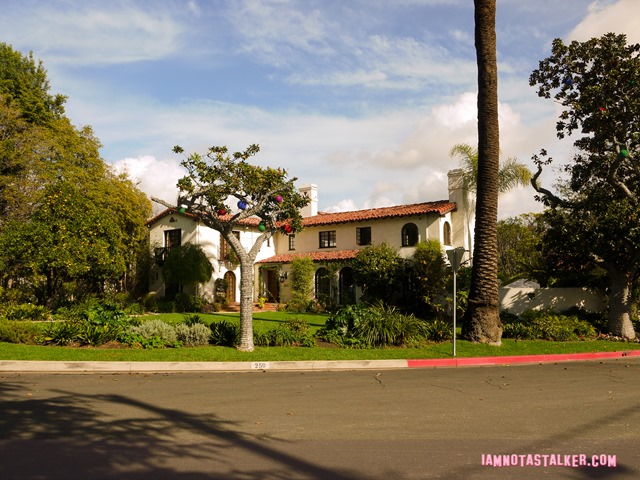 In real life, the residence, which was built in 1926, features five bedrooms, three baths and 6,430 square feet of living space.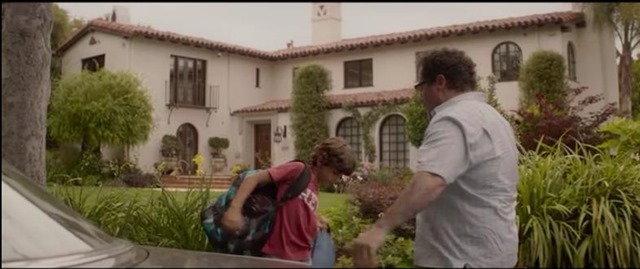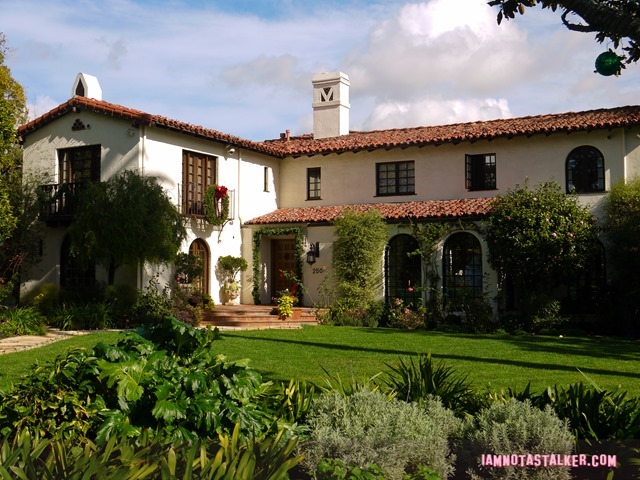 The dwelling looks just as spectacular in person as it did onscreen.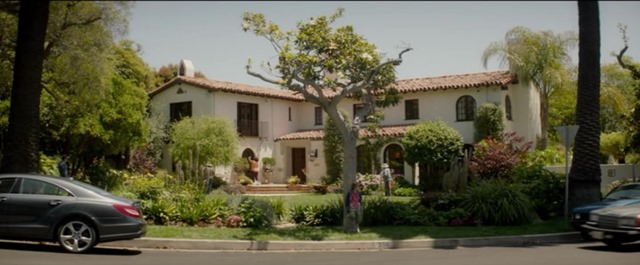 The real life interior of the house, which you can see photographs of here, was also used in the flick.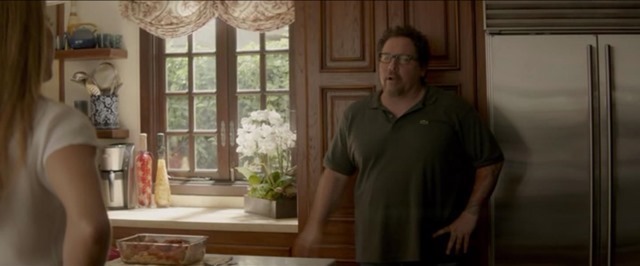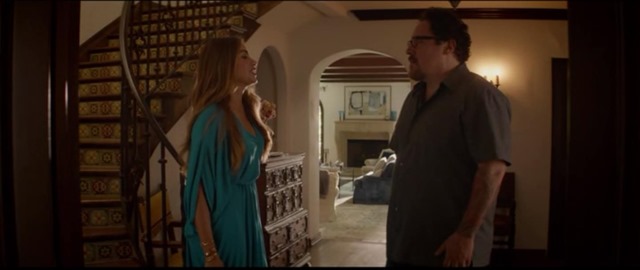 For more stalking fun, follow me on Facebook, Twitter, Instagram and Los Angeles magazine online.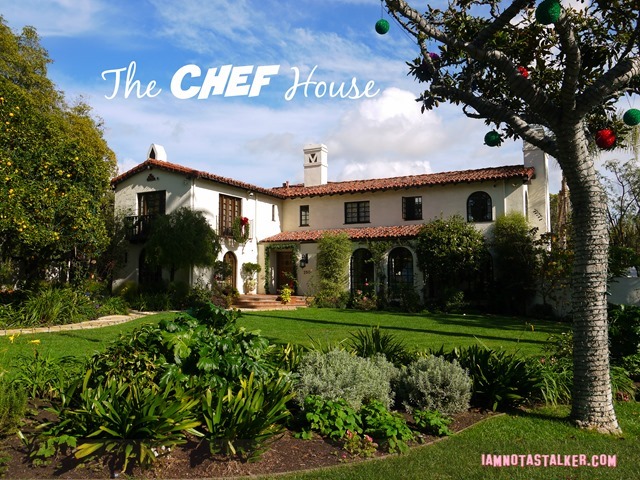 Until next time, Happy Stalking! 

Stalk It: Inez's house from Chef is located at 250 South Bristol Avenue in Brentwood.
85981